​Visit Portland's Jamison Square in summertime and enjoy the free tidal pool and fountain.
Jamison Square is located in the revitalized Pearl District just north of Portland's downtown (810 NW 11th Avenue, Portland). There's on street metered parking nearby.
During the 1990's the Pearl District was transformed from abandoned warehouses and derelict buildings, to a trendy hub of restaurants, cafes and boutiques. It's an extremely walkable area with interesting architecture, quirky shops, and lots of brewpubs.
Jamison Square opened in 2000, and was one of three new parks proposed in the Pearl District by a landscape architecture firm. The other two parks are Tanner Springs Park with a koi pond, and The Fields with a playground and recreation area.
5 best things about Jamison Square
1. Jamison Square has a shallow tidal pool perfect for kids.
The Jamison Square tidal pool is turned on each spring, and is a huge hit with families! The pool expands then retreats as the cascading water is recirculated.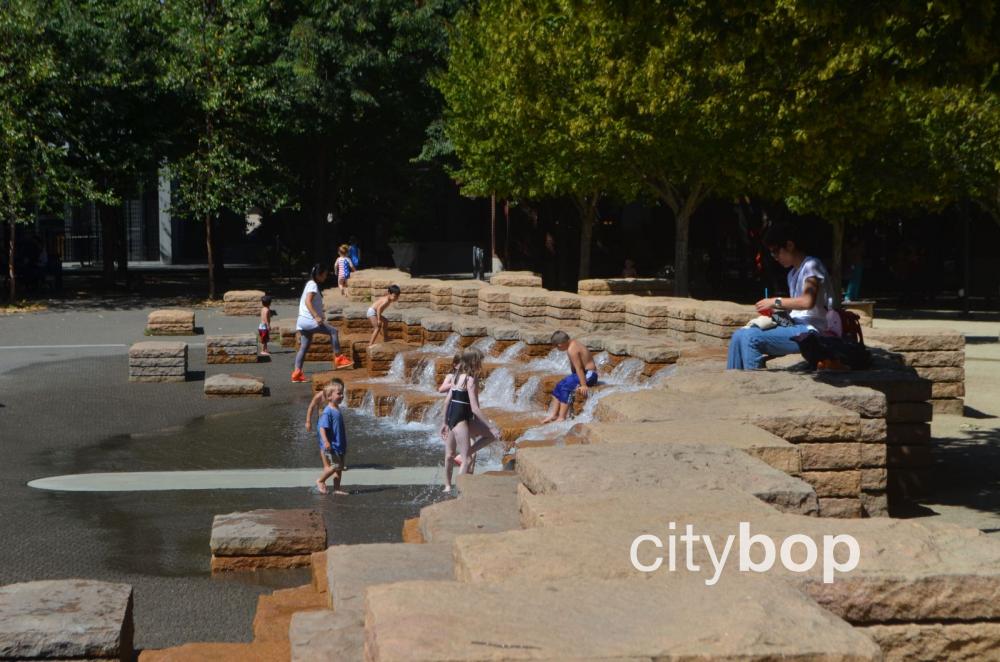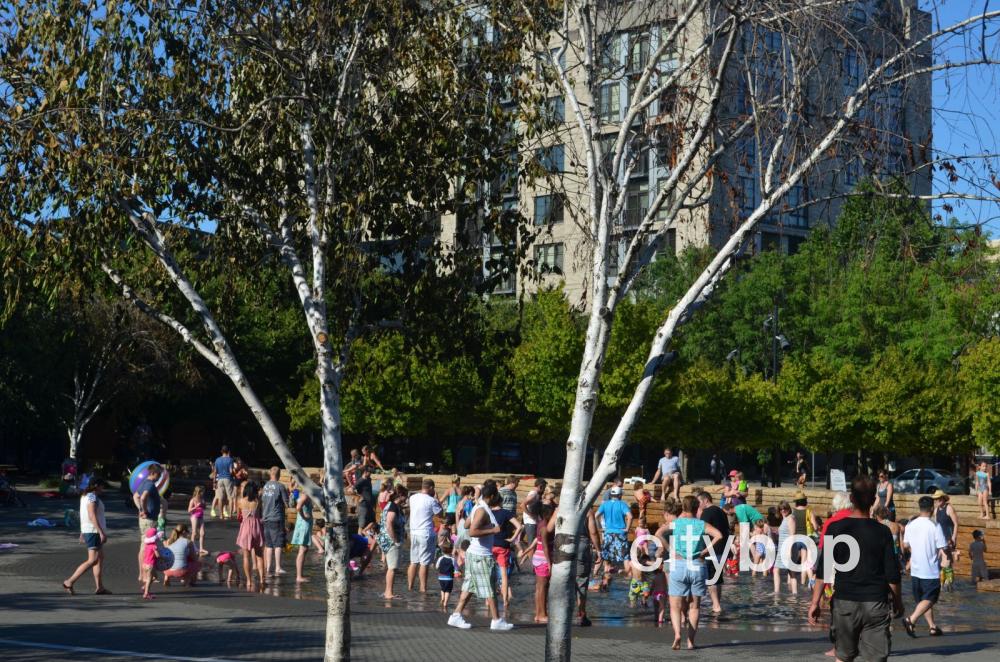 2. Enjoy a picnic on the beautiful lawned area in summer, under the shade of a tree.
Portland can get pretty hot in summer, so it's lovely to sit on the lawned area at Jamison Park under a tree, and enjoy an icecream or picnic. Pick up some picnic items at Safeway a few blocks away, and make a day of it!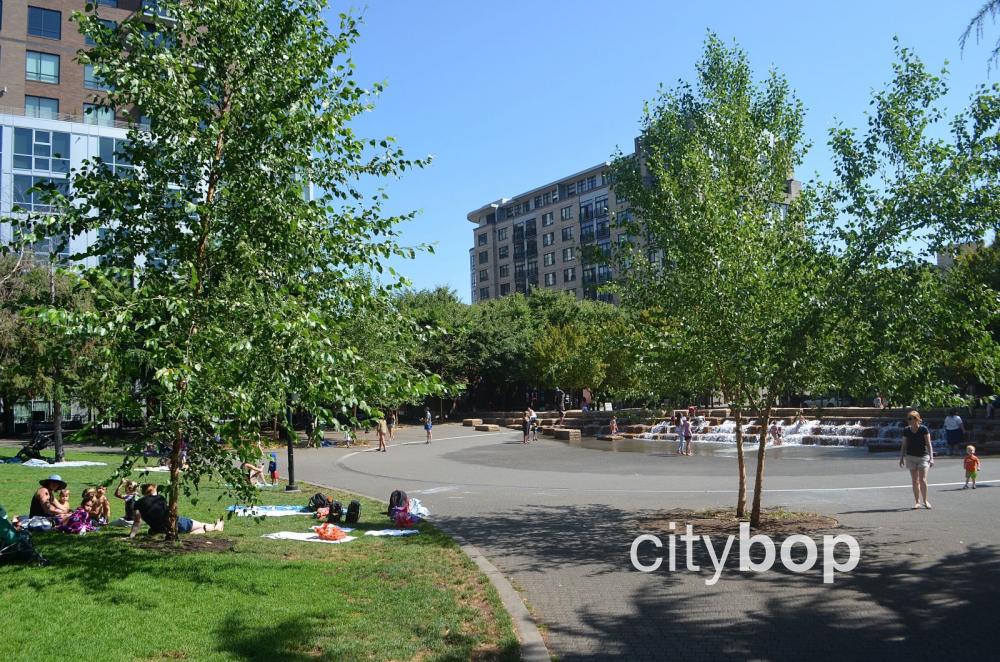 3. Explore cool shops and restaurants around Jamison Square.
Jamison Square is surrounded by cool restaurants and shops in the Pearl District.
The Lovejoy Bakery is right around the corner on Lovejoy and 10th, and perfect for coffee, pastries, salads and sandwiches.
Take your kids to Cool Moon ice-cream across the road from Jamison Square on 11th, and try delicious ice-cream flavors like salty caramel, belgian chocolate and mint chip icecream. You can also indulge in shakes, floats, and sundaes.
Jamison Square is also a short walking distance from popular brewpubs like 10 Barrel Brewing and Deschutes, and cool coffee shops like Sisters Coffee Company.
4. Visit Jamison Square during the holidays, to see a 30-foot Xmas free.
During the holiday season, a large Christmas tree is placed at the site of the tidal pool. The Holiday Tree Lighting ceremony is a big event on the calendar, with caroling and vendors.
5. Explore popular parks a few blocks north of Jamison Square.
Jamison Square is the first of three popular parks on 11th Avenue in the Pearl District. Walk two blocks north to Tanner Springs Park wetland area, where you can spot koi and turtles darting around in the pond. Continue walking another block north to the fun playground and sandbox at The Fields park.
Know before you go
Jamison Square address: 810 NW 11th Avenue, Portland, OR 97209.
Parking: On-street metered parking.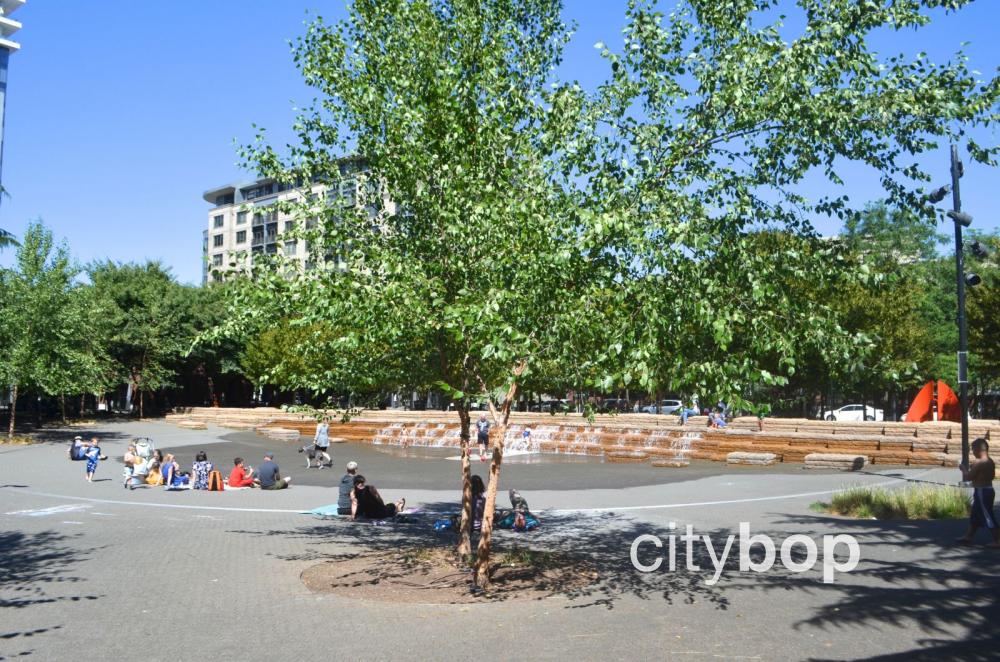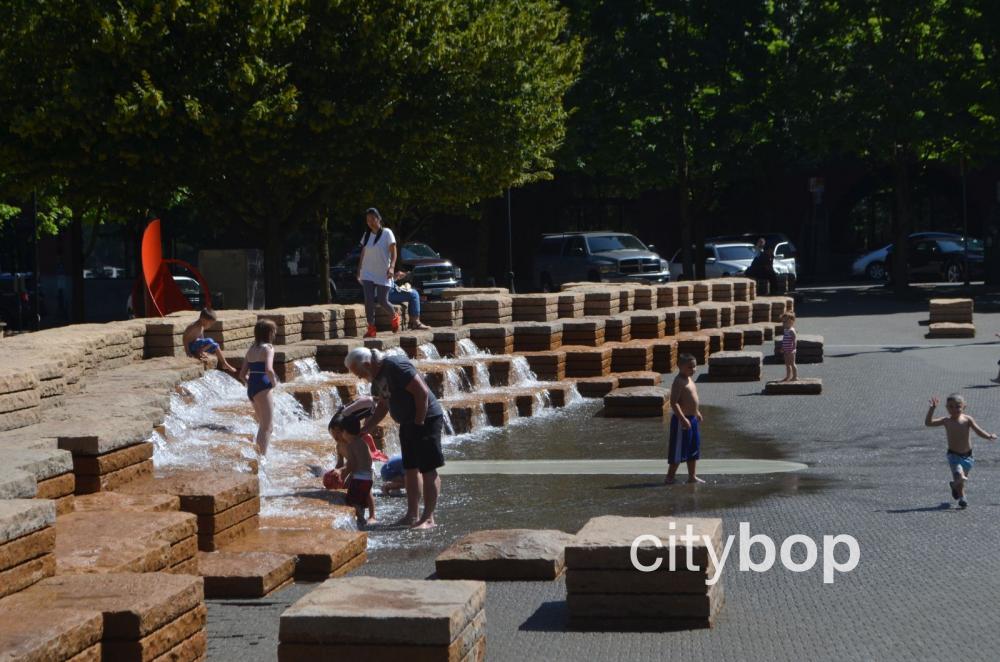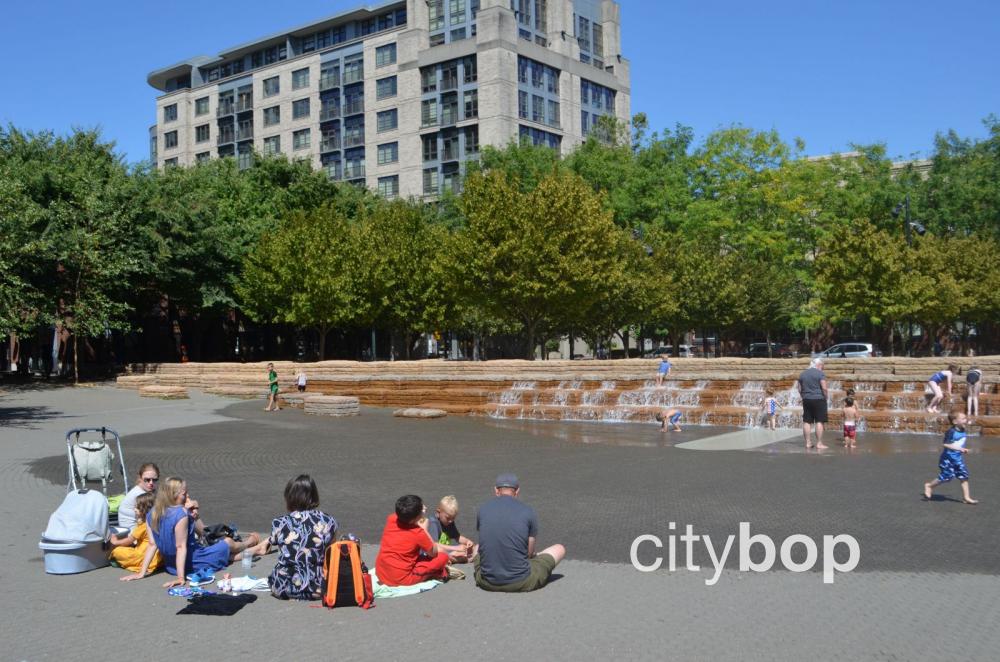 More Kids Activities in Portland Oregon