The Portland Children's Museum is a fun, innovative space for children to play and explore.
The Portland Children's Museum is located in Portland's west hills in beautiful Washington Park, next to the Oregon Zoo.
There are so many fun experiences for kids, to keep them amused for hours.
They can get their hands dirty in the clay studio, splash around in the Water Works Room, ride on bulldozers in the Groundwork Area, climb up a treehouse, follow a twilight trail, and sing a song at the Theater.
In warmer months, the outdoor Adventure Area is a big hit, with streams to wade in, and a fun pit to dig in.
10 best things to do at the Portland Children's Museum
Sculpt art creations at the Clay Studio: Kids can explore their inner artist in the Clay Studio and sculpt beautiful pieces with their hands.

Splash about in the Water Works Room: The Water Works room is a ton of fun with a network of troughs and tubes full of water that kids throw balls and boats into!

Ride bulldozers on a construction site: The Groundwork Area enables them to ride on bulldozers and trucks on a construction site while shoveling gravel.

Perform on stage at the Theater: Little performers will gravitate towards the Theater where they can take the stage and sing a song!

Climb up a Treehouse: There's also a Treehouse Adventure at the Portland Childrens Museum with lots of climbing and exploring.

Follow the spooky Twilight Trail: The atmospheric Twilight Trail engages the kid's senses as they walk through an evergreen forest at night.

Play with wooden trains: There's also a big play table with train tracks and cars.

Run wild in the outdoor area: Just outside the Portland Childrens Museum is the Outdoor Adventure Area. It's a great place for kids to burn off energy! There are streams and waterfalls to explore and rocks to climb over. There's also a pit full of real dirt for kids to dig into. The older kids can get a bit rambunctious, so it's nice to know there's also a toddler area for the little ones.

Eat healthy food at the cafe: The cafe serves healthy options and is located near the entrance.

Pick up some cool gifts: Pick up some fun, educational toys at the gift shop at the Portland Childrens Museum.
The Oregon Zoo is directly across from the Children's Museum, providing kids with another fun activity.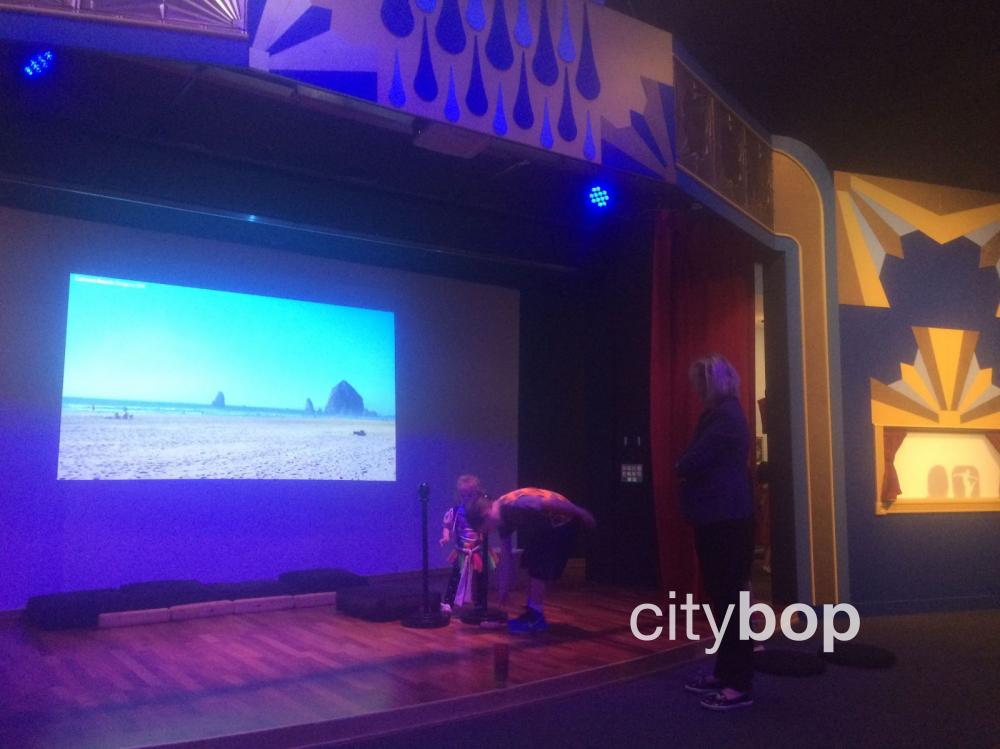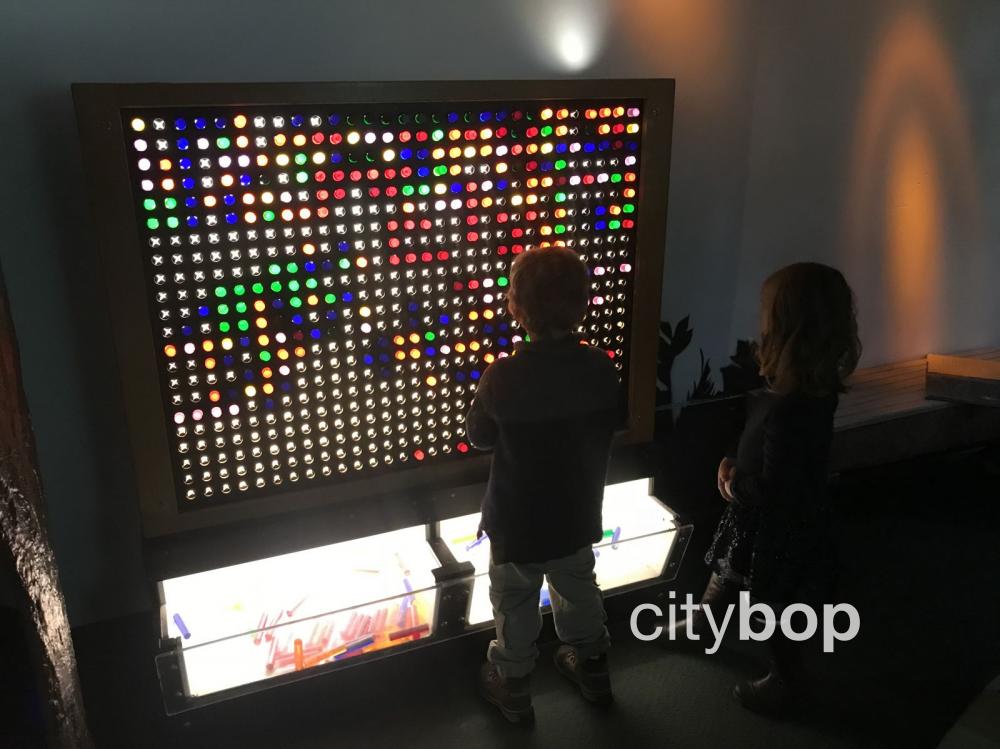 Know before you go
Address: 4015 SW Canyon Rd, Portland.
Cafe: Yes.
Light rail: Take the MAX light rail from downtown Portland to the Washington Park Station.
Car: 10 minutes from downtown.
Directions: Directions by train, bus, car.
Hours & Admission: Check here.
More Kids Activities in Portland Oregon