20+ BEST things to do in Santa Barbara
Santa Barbara is 1.5 hours north of L.A., with gorgeous beaches and Spanish-style buildings.
Citybop has the coolest things to do in Santa Barbara
Santa Barbara is a scenic drive 1.5 hours north of Los Angeles, along the Pacific Highway. This stunning, mediterranean-style town has beautiful beaches, great cultural attractions, and a wide selection of hotels and restaurants. This compact town is easy to explore, and very walkable. Find the best things to do in Santa Barbara on citybop.
Downtown Santa Barbara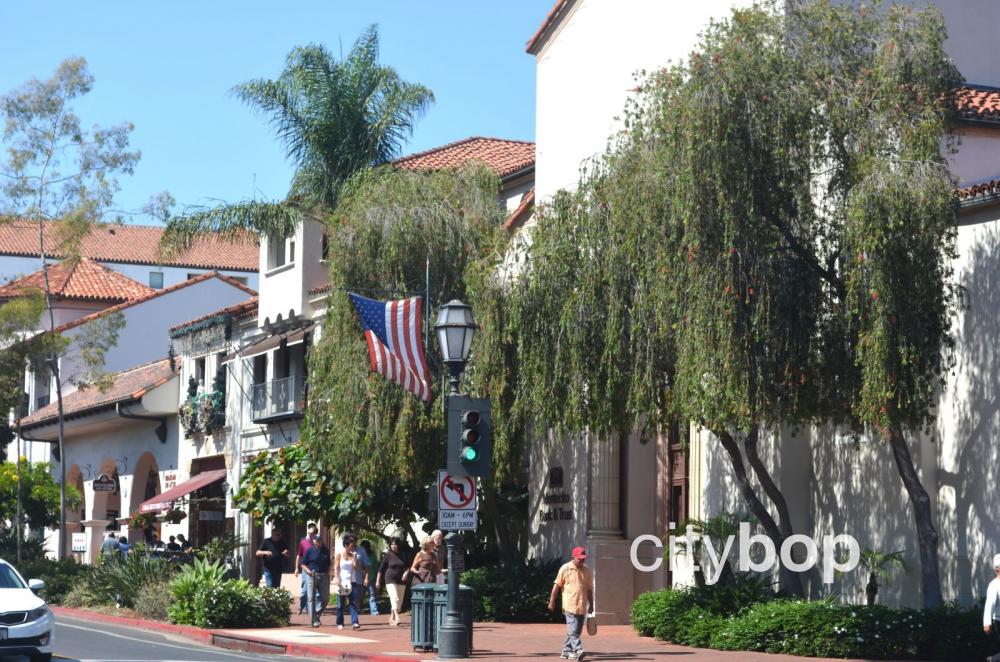 Downtown Santa Barbara was completely rebuilt after the 1925 earthquake, in a charming Spanish-Colonial style. The main cluster of shops and restaurants is along State Street, with enchanting courtyards and lush landscaping. Explore the open air Paseo Nuevo Mall with 50 shops, restaurants, and a movie theater.
Cultural attractions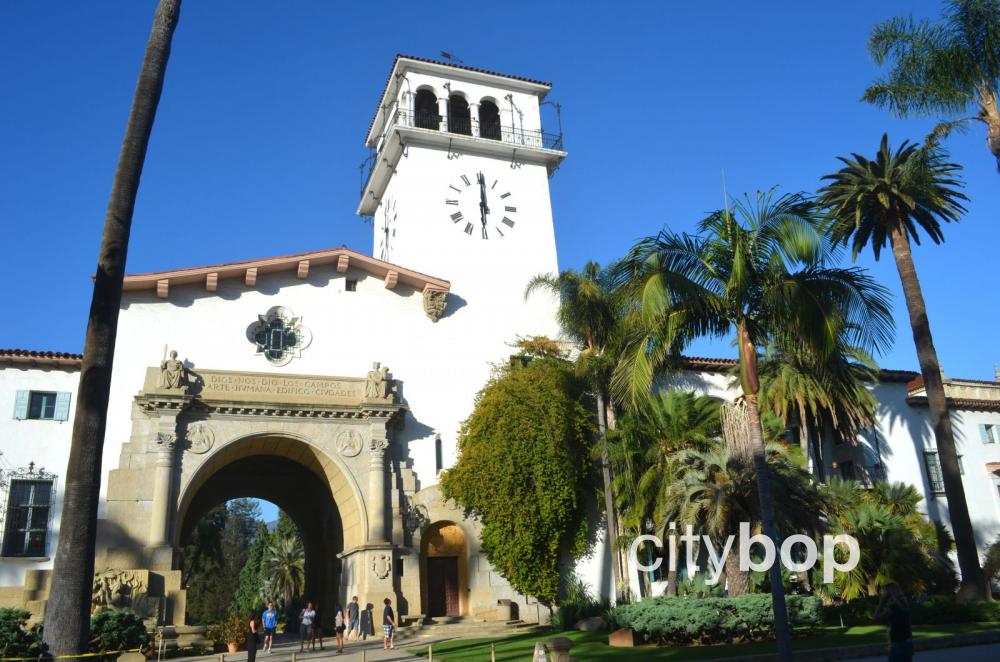 Climb to the top of the Santa Barbara Courthouse and enjoy soaring views from the Observation Deck. The interior of the Courthouse is exquisite, and has an ornate Mural Room depicting key events from Santa Barbara's history. The Clock Gallery is also open for tours.
The Santa Barbara Museum of Art is also on State Street, with works by Renoir and Dali.
Stearns Wharf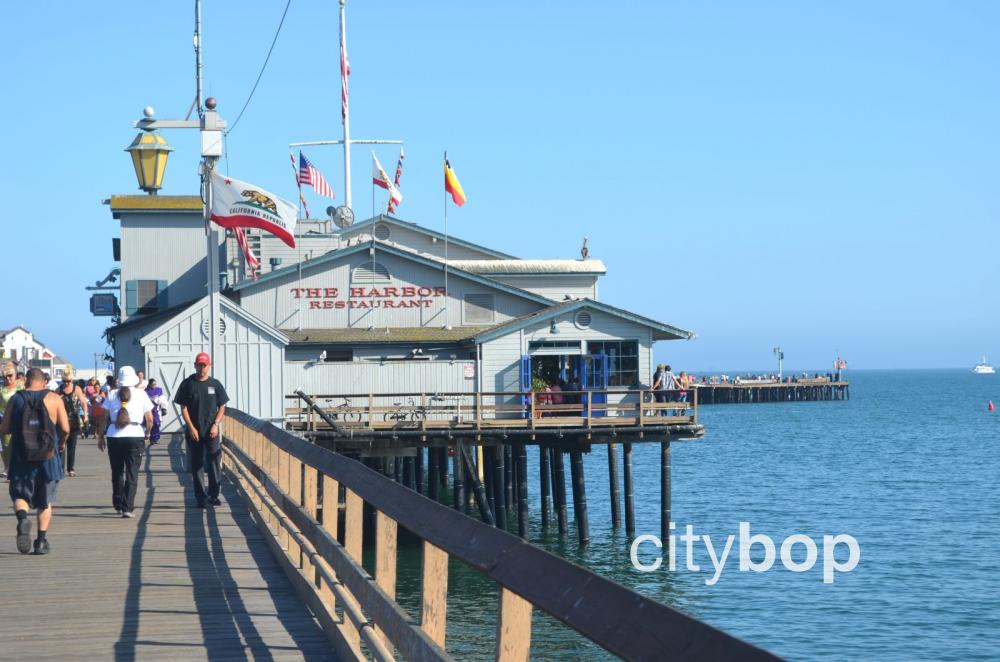 Walk out to historic Stearns Wharf for a waterfront restaurant meal, or treat yourself to icecream or candy. This is one of the most popular things to do in Santa Barbara, attracting 5 million visitors each year.
Santa Barbara Harbor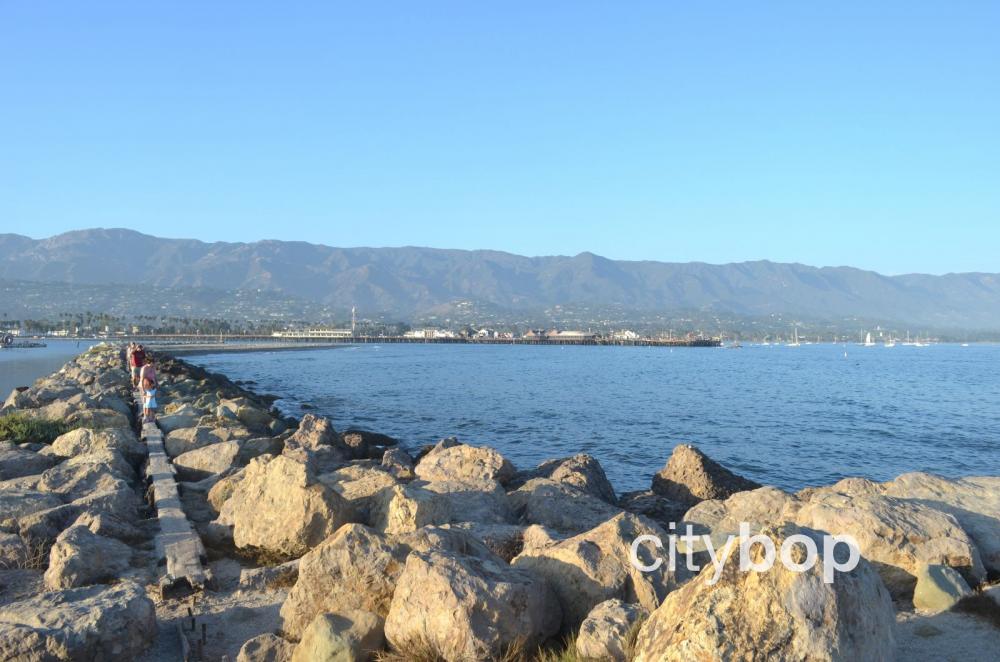 The Santa Barbara Harbor has a maritime museum, and a breathtaking path along the breakwater that protects the harbor. There are also some restaurants near the breakwater.
Santa Barbara beaches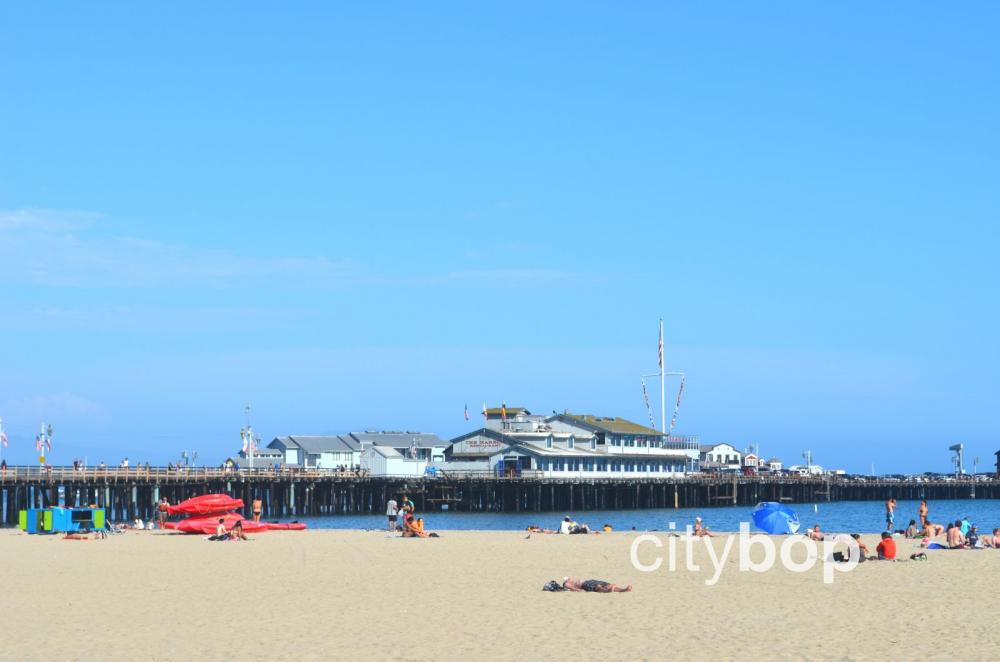 Santa Barbara has three city beaches. Stearns Wharf is flanked on either side by East Beach and West Beach, and East Beach has a fabulous shipwreck playground at Chase Palm Park. Leadbetter Beach is west of the Santa Barbara Harbor, where you can sink your feet in the sand while dining at the Shoreline Beach Cafe.
Santa Barbara parks and gardens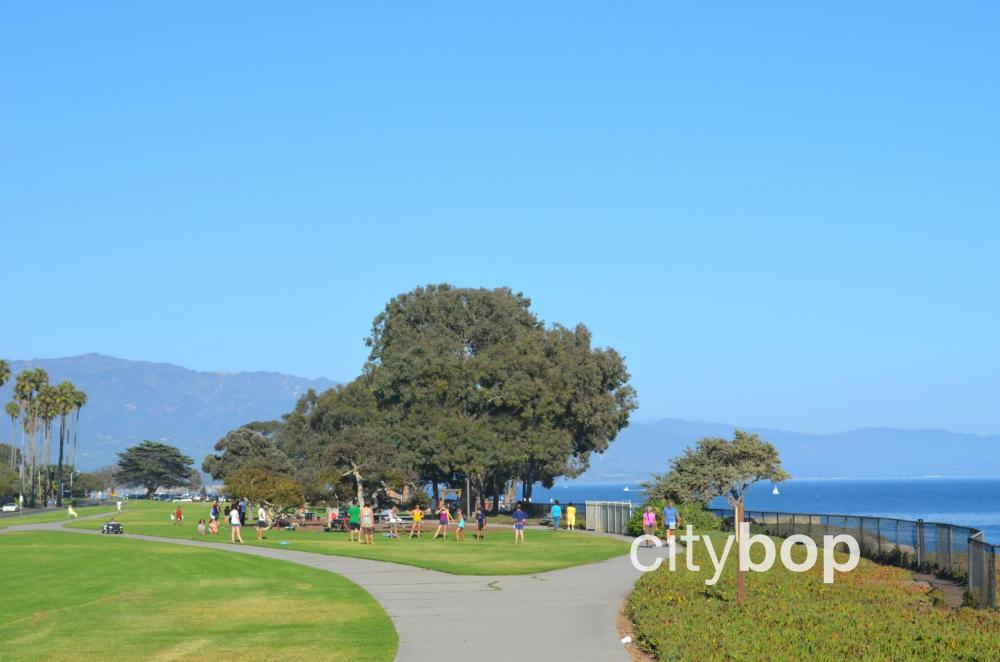 Walk to the bluff at Shoreline Park for soaring views of Santa Barbara, or getaway from the crowds at picturesque Alice Keck Park.
Drive to Mission Canyon to explore the Santa Barbara Botanic Garden focused on the preservation of native Californian plants, and walk up the Pritzlaff Conservation Center and savor panoramic views all the way to the Channel Islands.
Things to do in Santa Barbara with kids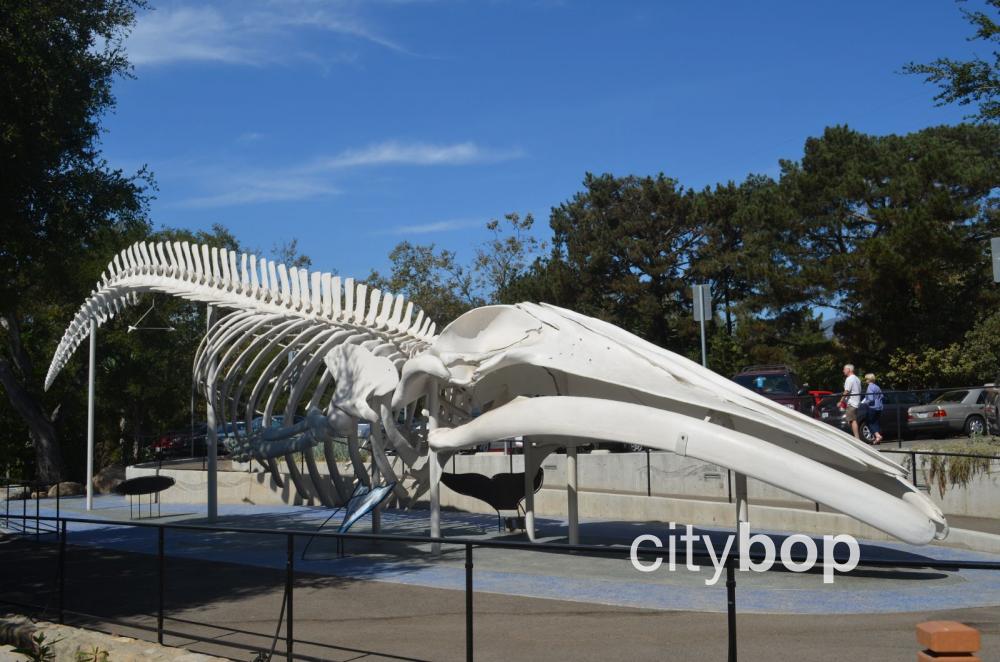 Visit the Santa Barbara Museum of Natural History with kids. They will love the outdoor play area, complete with a creek and mud play area. Don't forget to bring a change of clothes for them. Adults will enjoy the ten exhibit halls with dioramas of birds and mammals, gem and mineral specimens, and pre-historic fossils.
The Ty Warner Sea Center at Stearns Wharf is also great for kidsk with a jellyfish aquarium, touch pools, and a wet deck.
Santa Barbara Mission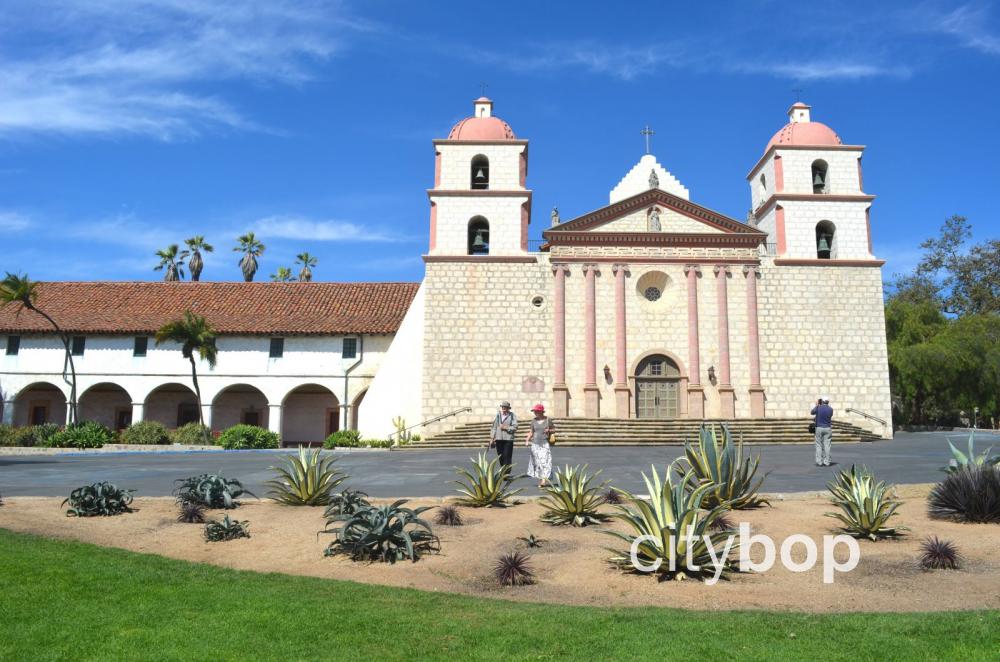 The Santa Barbara Mission was once part of the chain of 21 California Missions established by the Spanish. It's known as the "Queen of the Missions" because of it's dramatic facade with double bell towers. Tour the church, exhibit rooms and tranquil gardens of the Santa Barbara Mission.
Best beaches near Santa Barbara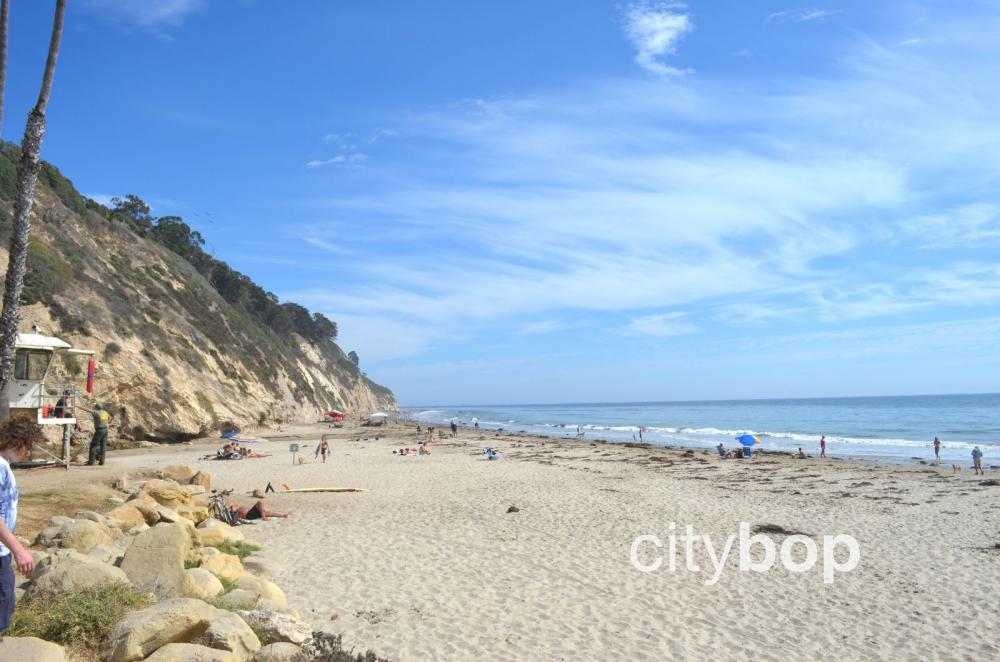 Just outside of town there are more things to do in Santa Barbara. So where are the best beaches? Hendrys Beach is popular with locals and has a bustling, beachside cafe. Butterfly Beach is east of town and has a lovely garden setting in an affluent neighborhood, and is perfect for watching a Californian sunset.
State Parks near Santa Barbara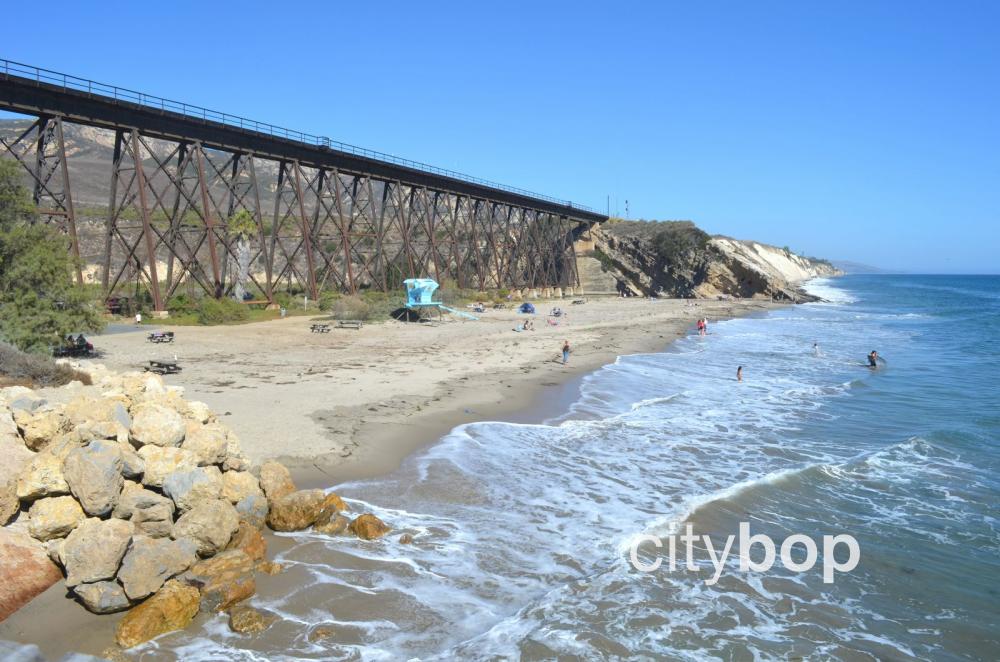 Further West of Santa Barbara is El Capitan State Beach and Gaviota State Park, and both have campsites available.