The Santa Barbara Courthouse is a stunning Spanish Colonial Revival building open for tours, with amazing views from its tower.
The Santa Barbara Courthouse was constructed in 1929 after the 1925 Santa Barbara earthquake and is still a functioning court house.
It's often recognized as America's nicest government building.
It's FREE to visit, and is located at 1100 Anacapa Street in downtown Santa Barbara.
10 best attractions at Santa Barbara Courthouse
1. Sign up for a free docent tour of the Santa Barbara Courthouse.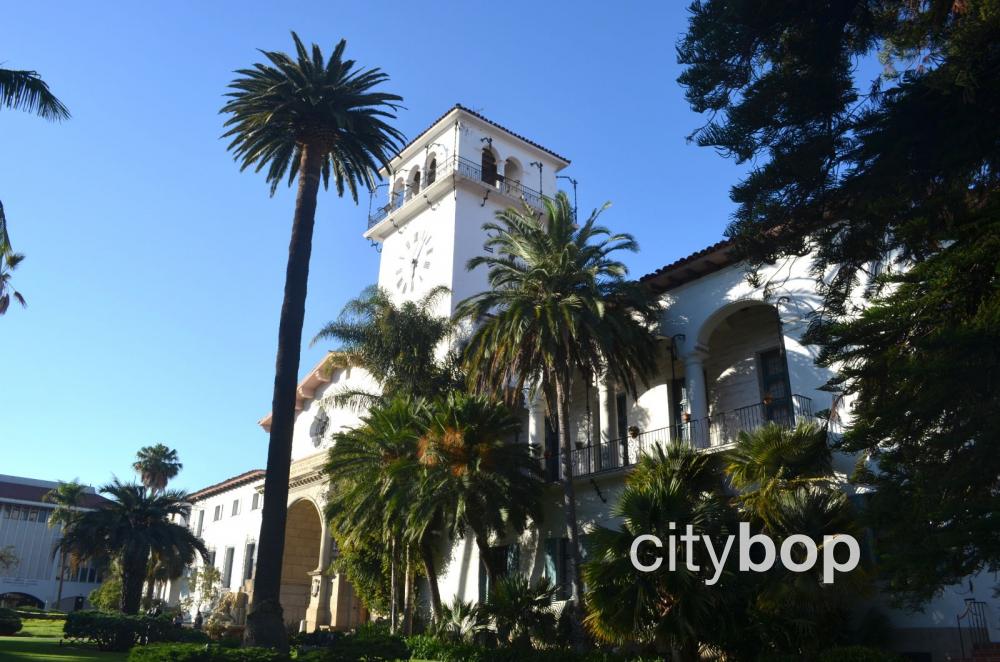 2. Climb the spanish-tiled stairs to the Mural Room.
The recently restored murals are breathtaking, depicting key points in Santa Barbara's history. Look up at the ornate ceiling, the magnificent chandelier, and the towering drapes. You can actually get married in this room!
3. Take the elevator to the 85-foot Observation Tower for soaring views.
It has an open air balcony with the best views in Santa Barbara. Gaze out across the township to the glistening ocean, with the majestic Santa Ynez Mountains in the background.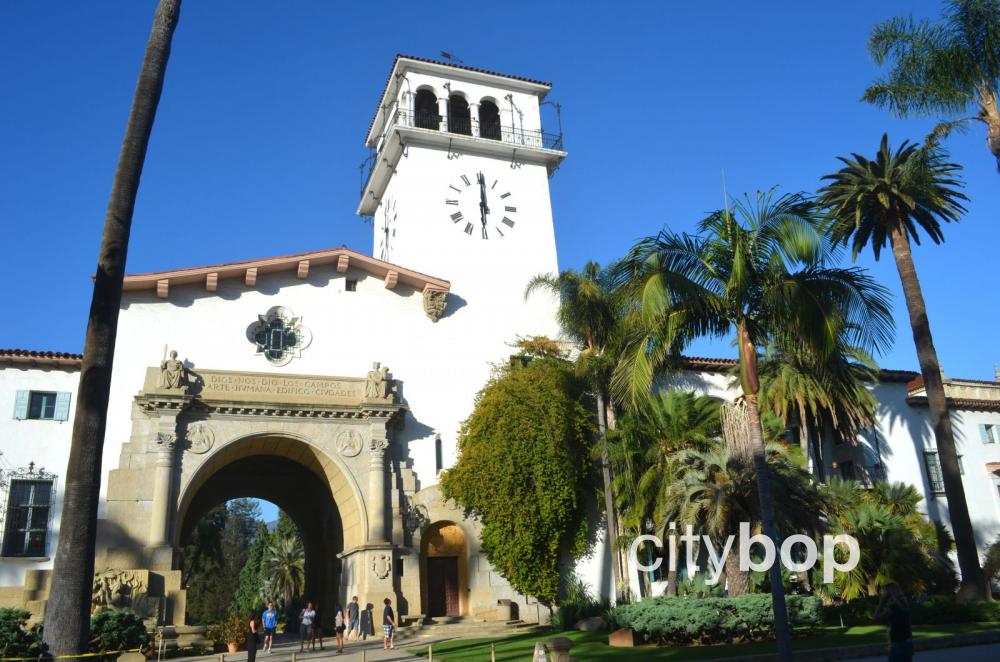 4. Book a Clock Tower Tour, to see the internal workings of the Bisno Schall Clock Gallery.
There's a mural on timekeeping, and a constellation on the ceiling from the exact date in 1602 when Santa Barbara was named. Experience the visceral thrill of the bells chiming when you're inside the Clock Gallery. Bells ring every hour.
5. Admire the Spanish Colonial Revival architecture.
The stunning Santa Barbara Courthouse building takes up a full city block, and has a distinctive red roof, white stucco walls, clock tower and graceful, arched portico. It has been a National Historic Landmark since 2005.
6. Explore the sunken garden.
Lush landscaping adds to the serene ambience at the Santa Barbara Courthouse, with expansive lawns and a sunken garden.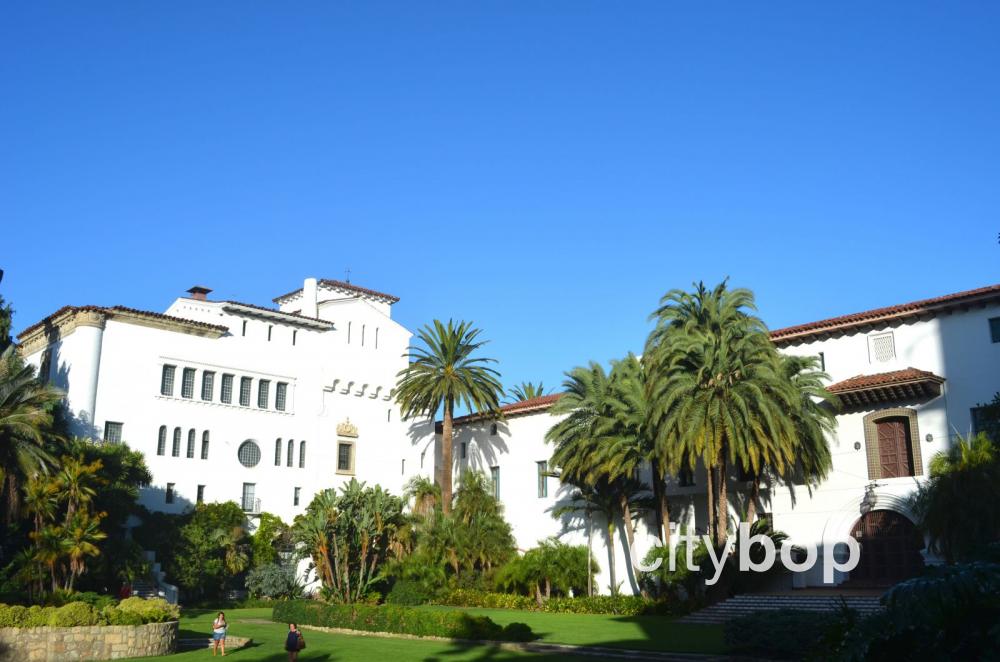 7. Attend one of the summer festivals that takes place at the Santa Barbara Courthouse.
There's a summer film series in the Sunken Garden, where people bring blankets and enjoy watching a free movie!
8. Read the beautiful inscription across the archway.
It says "God gave us the country, the skill of man hath built the town" and is a quote from Ancient Roman scholar Marcus Terentius Varro.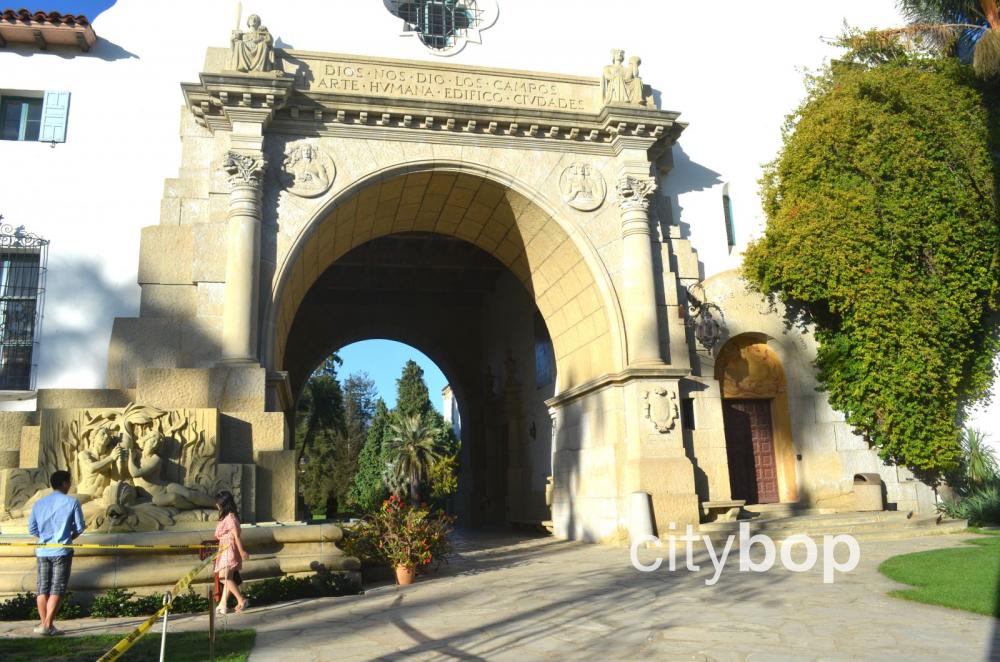 9. Visit this functioning courthouse!
It has been a courthouse for nearly 100 years, since 1929.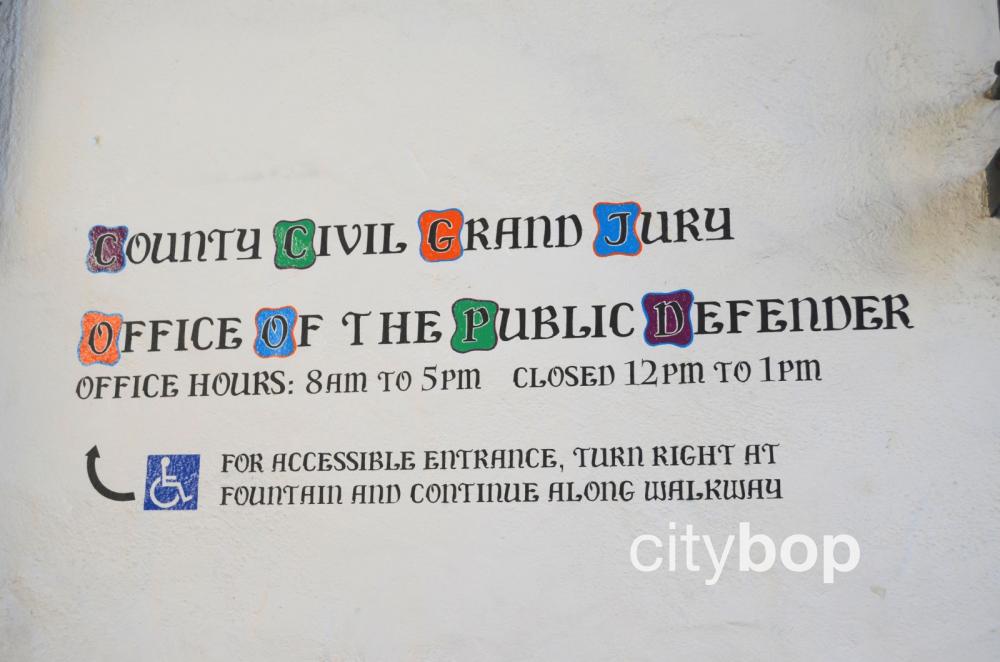 10. Experience the Santa Barbara Courthouse at night, bathed in enchanting light.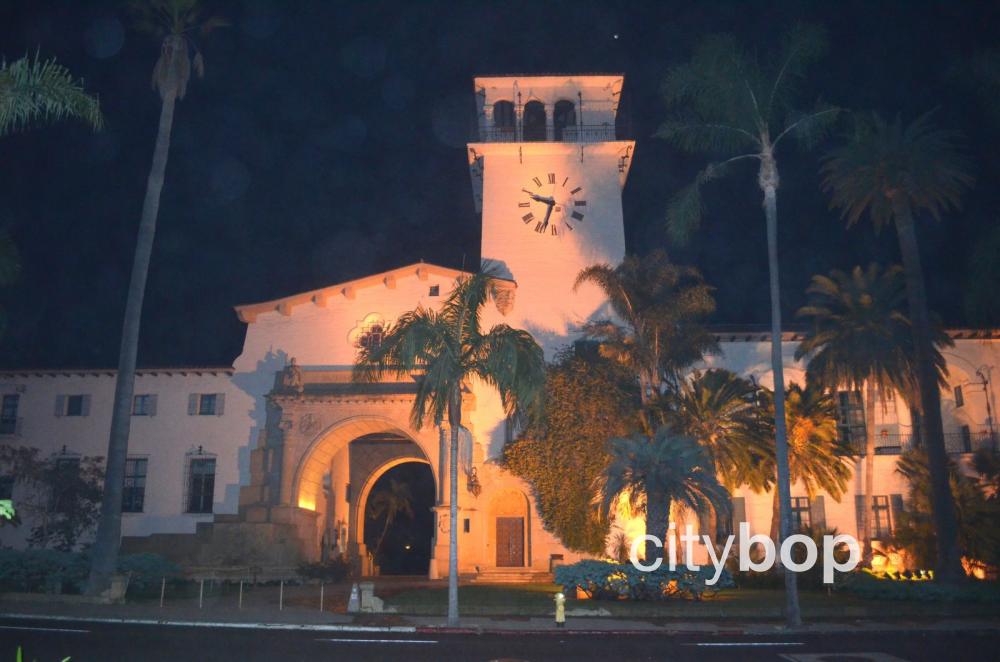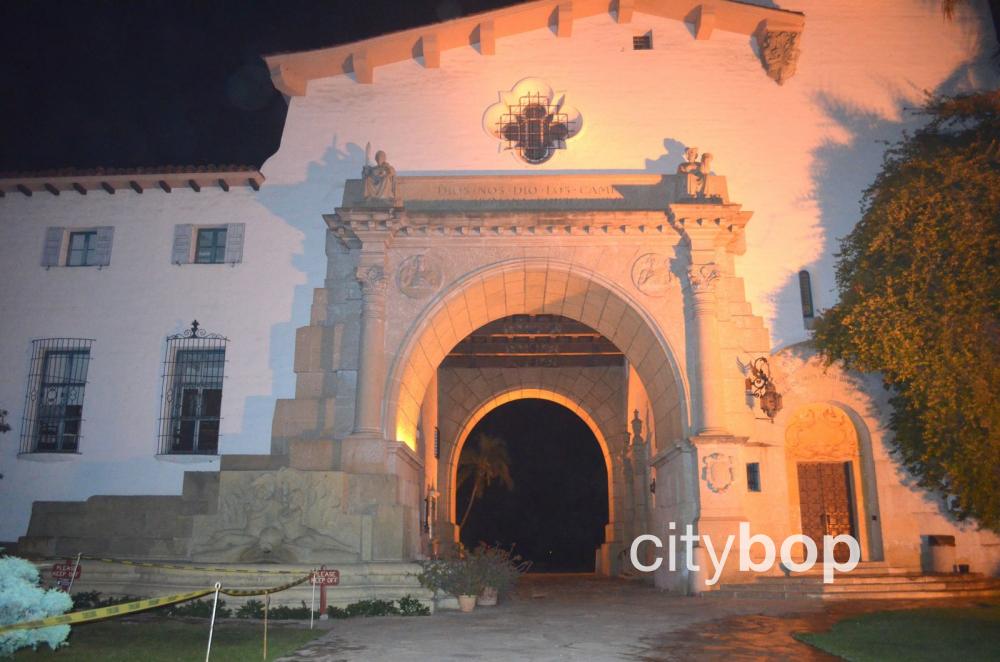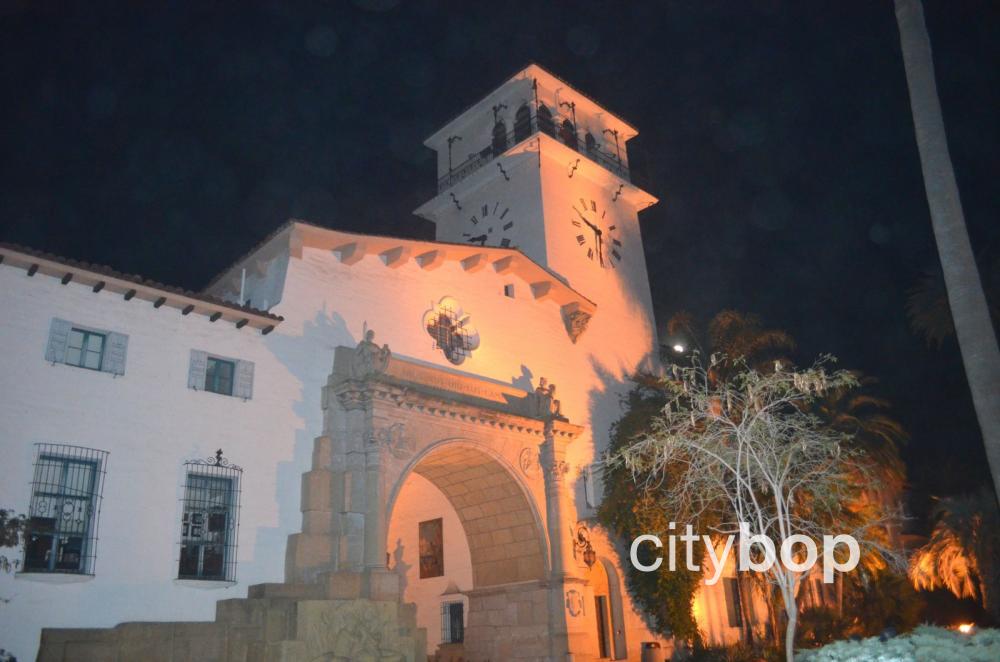 Know before you go
Address: 1100 Anacapa St, Santa Barbara, CA 93101.
Tours & Admission: free.
Hours: check here.
Parking: 1115 Anacapa St, Santa Barbara, CA 93101 (Public Parking Lot 7).
Other things to do near the Santa Barbara Courthouse
Learn about other things to do in Santa Barbara downtown, including the Santa Barbara Museum of Art.
More Museums in Santa Barbara