The Santa Barbara Botanic Garden is located in the beautiful Mission Canyon neighborhood.
Most peoples idea of a Botanic Garden resembles the European style grounds of Balboa Park in San Diego, or Huntington Gardens in L.A.
However, the Santa Barbara Botanic Garden is more wild and informal, with plantings of native Californian plants adapted to the local climate.
The garden's primary goal is the conservation of endangered Californian plants from the Central Coast Region.
10 best attractions at Santa Barbara Botanic Garden
1. Savor stunning ocean views from the Pritzlaff Conservation Center.
Walk up to the beautiful 11,500 square foot modern building that houses a herbarium and seed bank. Sit out on the patio and enjoy stunning views all the way to the Channel Islands.
2. Walk through a cool canyon to see the Mission Dam and Aqueduct.
The dam and aqueduct were constructed by the Native Indians under supervision by the Franciscan priests at the Santa Barbara Mission. Take the Easton-Aqueduct Trail along Mission Creek in the cool canyon, and enjoy the refreshing sound of stream water.
3. See the ancient Blaksley Boulder at the Meadow.
The 1.5 acre meadow is carpeted in wildflowers and grasses, with the dramatic backdrop of Cathedral Mountain. The giant Blaksley Boulder sits in the foreground, thought to have tumbled down from the Santa Ynez mountains in prehistoric times.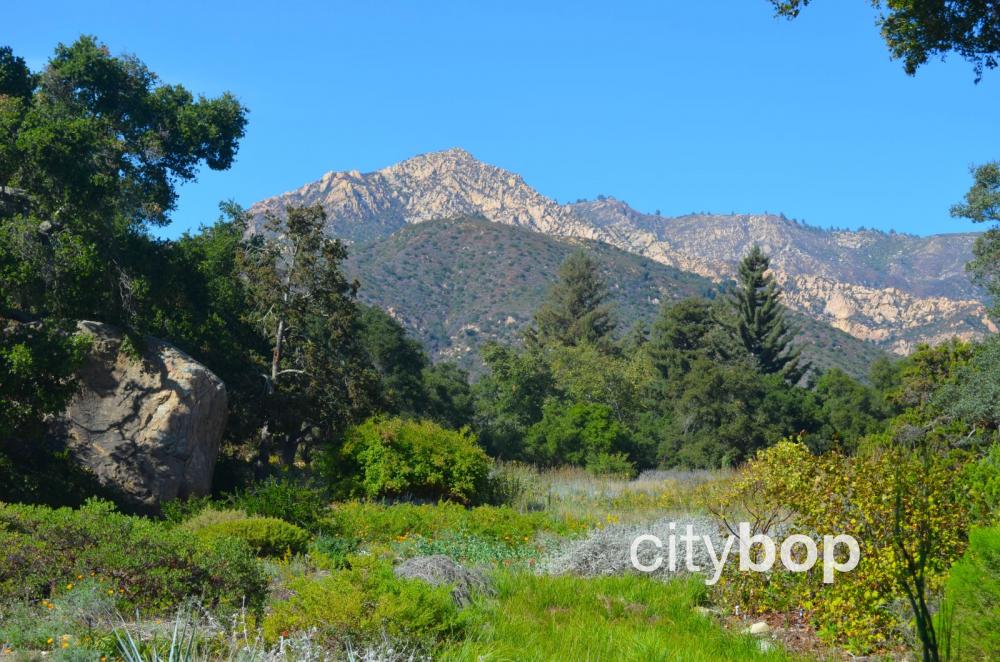 4. Stroll through a redwood grove.
Wander through a grove of towering redwoods in a tranquil forest setting, at the Santa Barbara Botanic Garden.
5. Purchase native plants at the Nursery.
Purchase some native plants for your Californian garden. Drought tolerant natives make sense in a region that has severe water shortages.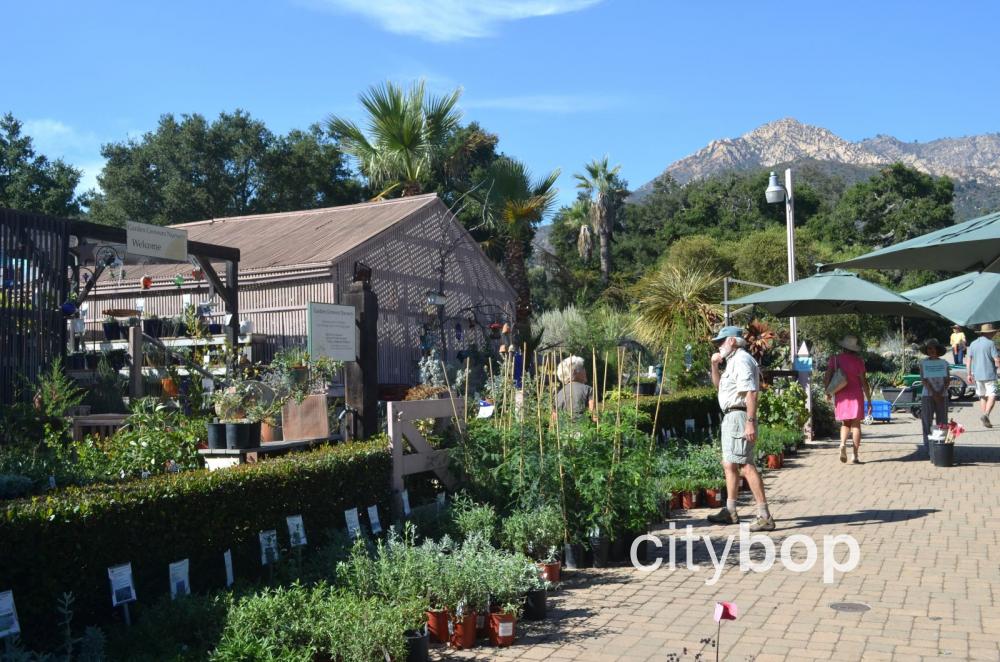 6. Stock up on snacks at the Garden Pantry.
Purchase drinks and snacks at the Garden Pantry, inside the Garden Shop.
7. Register for a guided walked tour.
Walking tours are included with the price of admission at the Santa Barbara Botanic Garden.
8. Learn how California's native plants are endangered.
Roughly 35% of California's native plants are critically endangered due to the spread of invasive species and encroachment of suburban neighborhoods on habitats.
9. Sign up for a tea ceremony at the authentic Japanese Tea House.
The house was shipped from Kyoto Japan to Santa Barbara in 1949, and donated to the Santa Barbara Botanic Garden by a local family.
10. Stop by the Water Wise Home Garden to get inspiration for native plantings.
This small scale garden gives you ideas about drought tolerant plants, to cut down on your water bill.
Know before you go
Address: 1212 Mission Canyon Rd, Santa Barbara, CA 93105.
Hours & Admission: check here.
Restroom: Yes.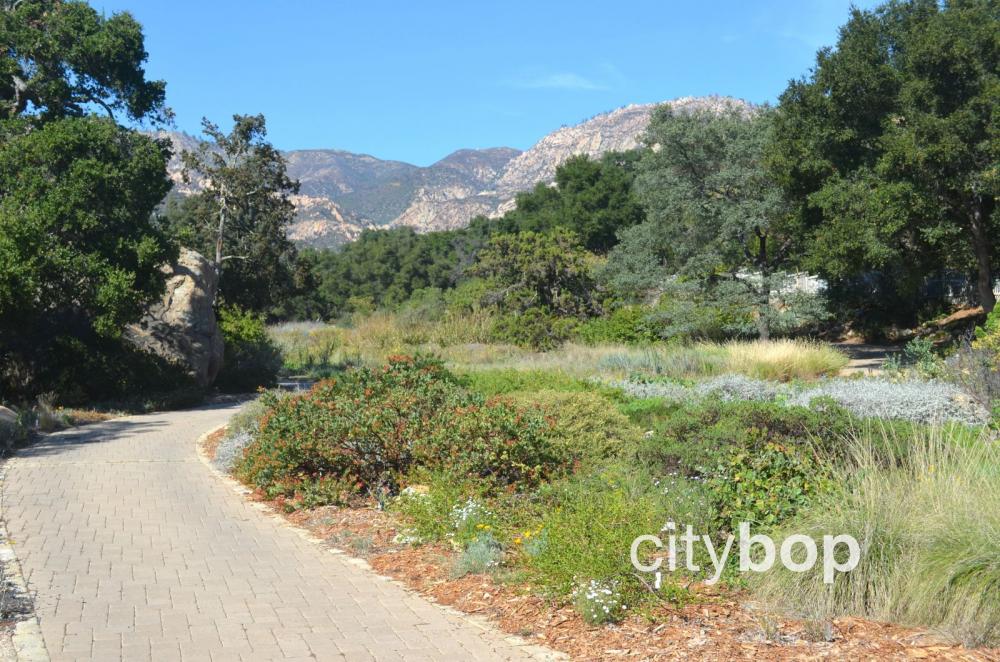 More Parks & Nature in Santa Barbara