​Stearns Wharf is Santa Barbara's biggest attraction with 5 million visitors each year.
The historic Stearns Wharf was built in 1872, and is the oldest wooden wharf in California.
It's an easy 5-minute walk from Santa Barbara's downtown to Stearns Wharf. Browse the shops and art galleries in downtown, then make your way out to Stearns Wharf for a relaxing meal. It's particularly lovely at sunset.
You can also visit a marine center out on the wharf, with lots of touchpools and tanks.
10 best things to do at Stearns Wharf
1. Stroll along Stearns Wharf while enjoying gentle sea breezes and waves lapping.
This 2,300 foot long wharf has restaurants and shops spread over a massive four-acre surface area. Cars can even drive along it!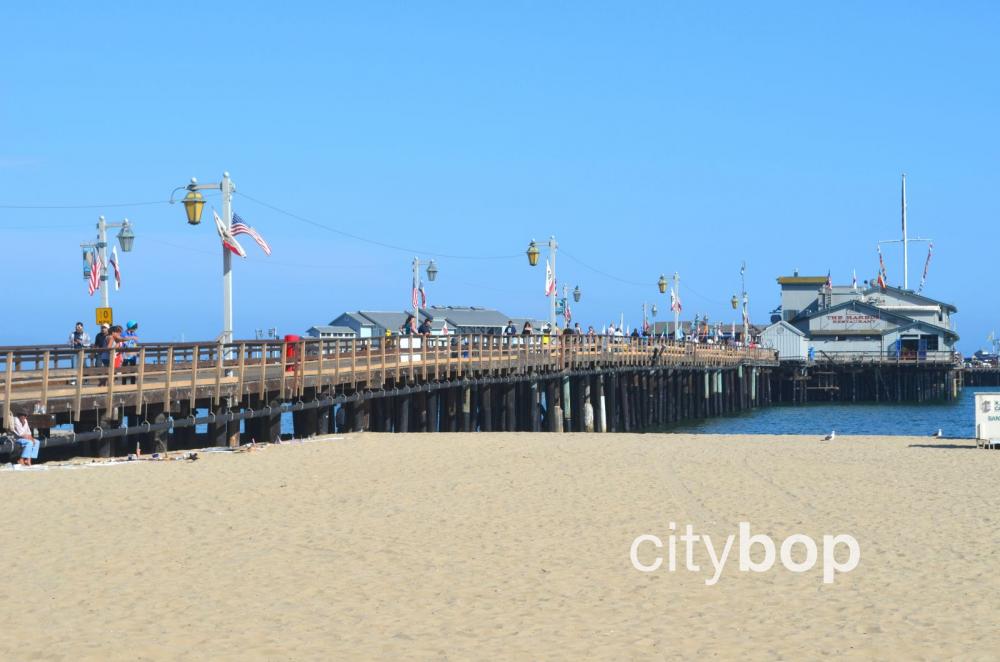 2. Choose from five restaurants with waterviews on Stearns Wharf.
Enjoy a meal at The Harbor Restaurant (pictured), or Santa Barbara Shellfish Company.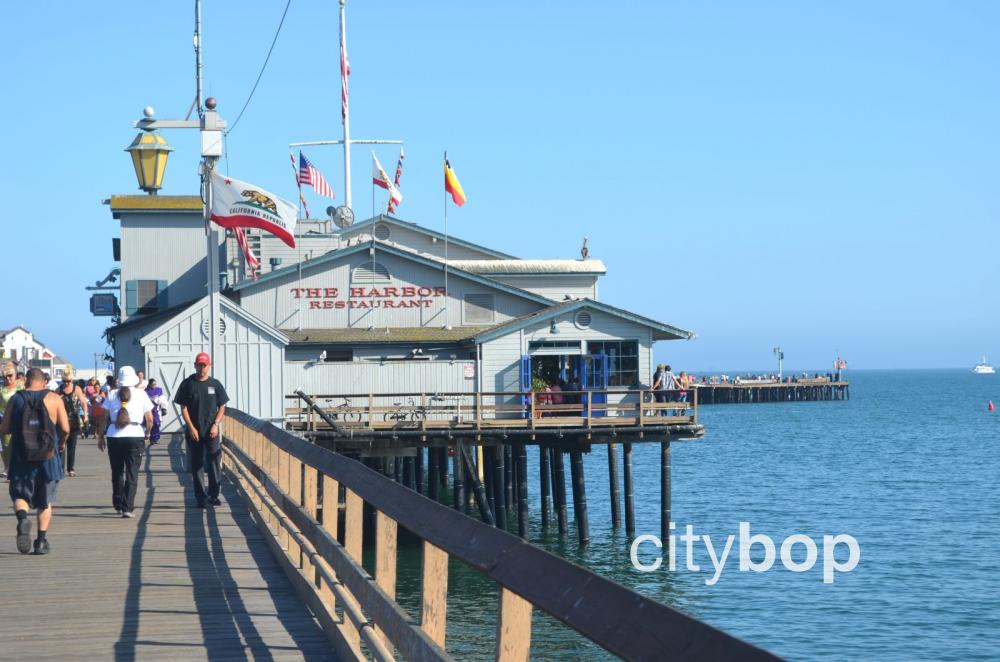 3. Enjoy a glass of wine on the upper deck of the Deep Sea Wine Tasting room.
4. Load up on sweet treats at candy and ice-cream shops.
5. Visit the Santa Barbara Sea Center.
See touch-pools full of sea stars, hermit crabs, and baby swell sharks.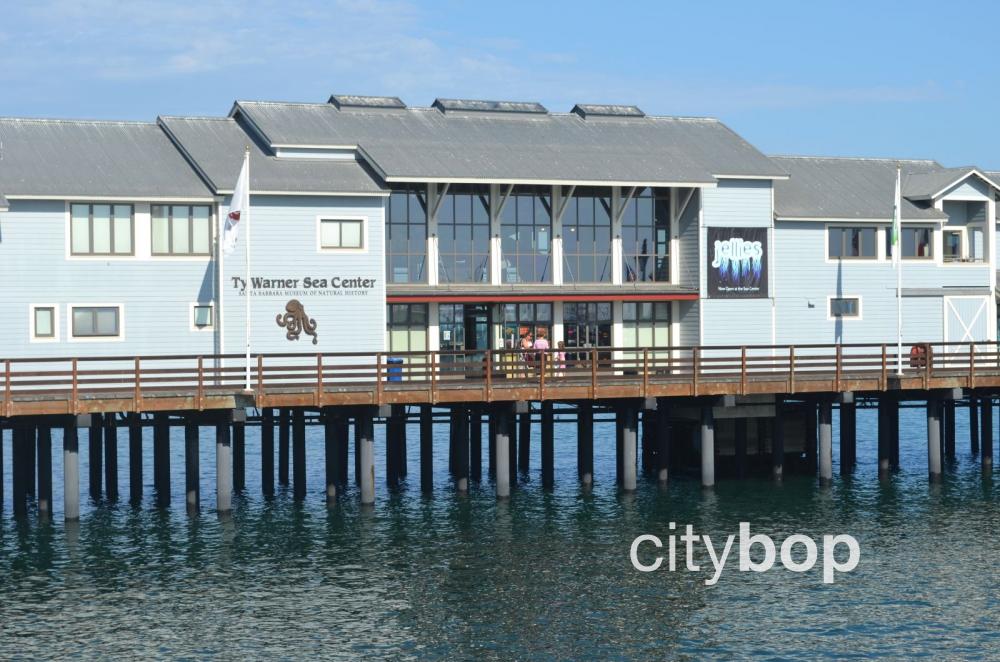 6. Dangle your fishing line over the pier.
Go to Stearns Wharf Bait and Tackle at the end of the pier, to rent or buy fishing lines, and load up on bait.
7. Visit fortune teller Madame Rosinka, the longest running merchant on the pier!
8. Rent kayaks and paddleboards at beautiful West Beach, directly west of Stearns Wharf.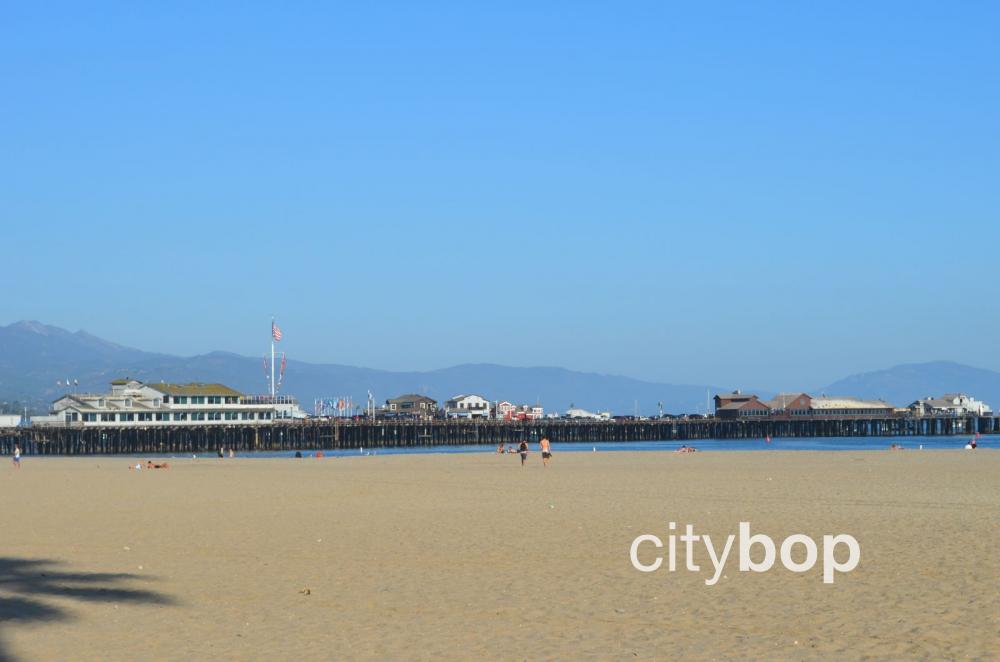 9. Enjoy incredible sunsets from Stearns Wharf.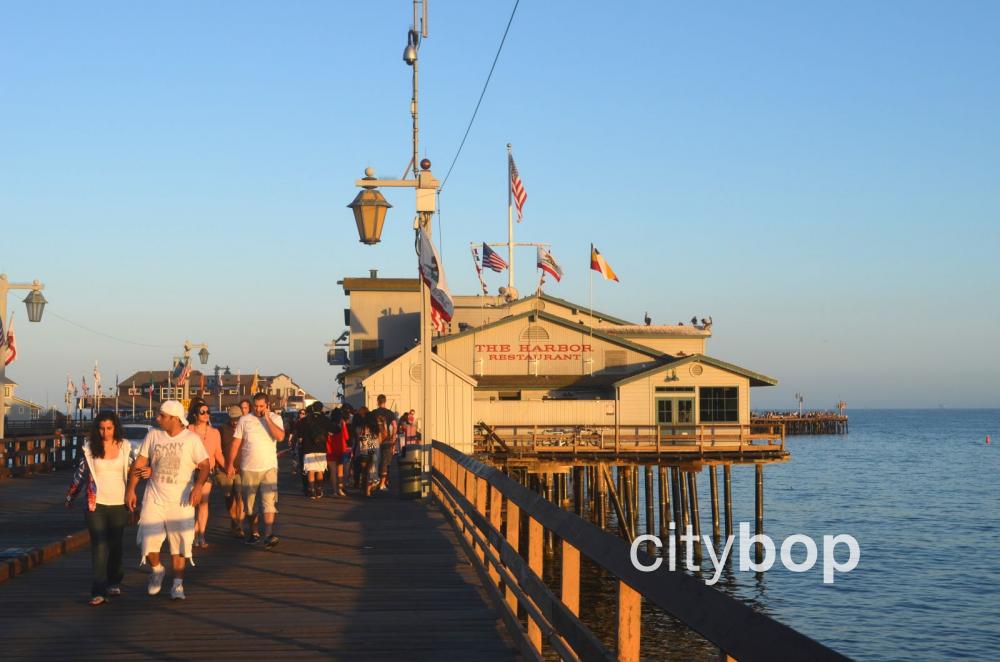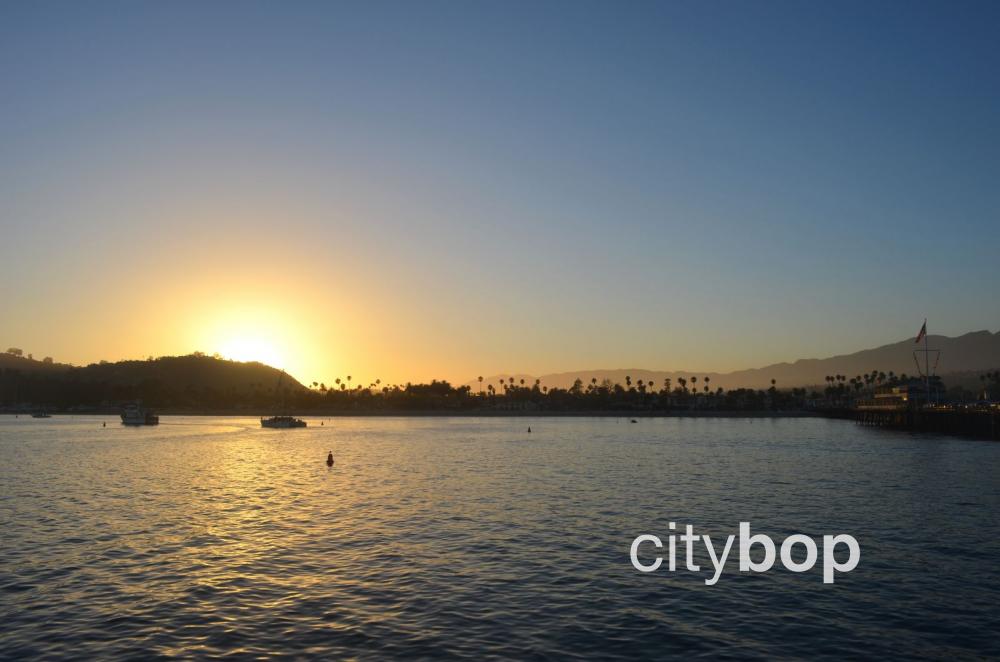 10. Savor breathtaking views from Stearns Wharf.
Look out over the sparkling waters of the Santa Barbara Harbor, to the majestic ridge line of the Santa Ynez Mountains.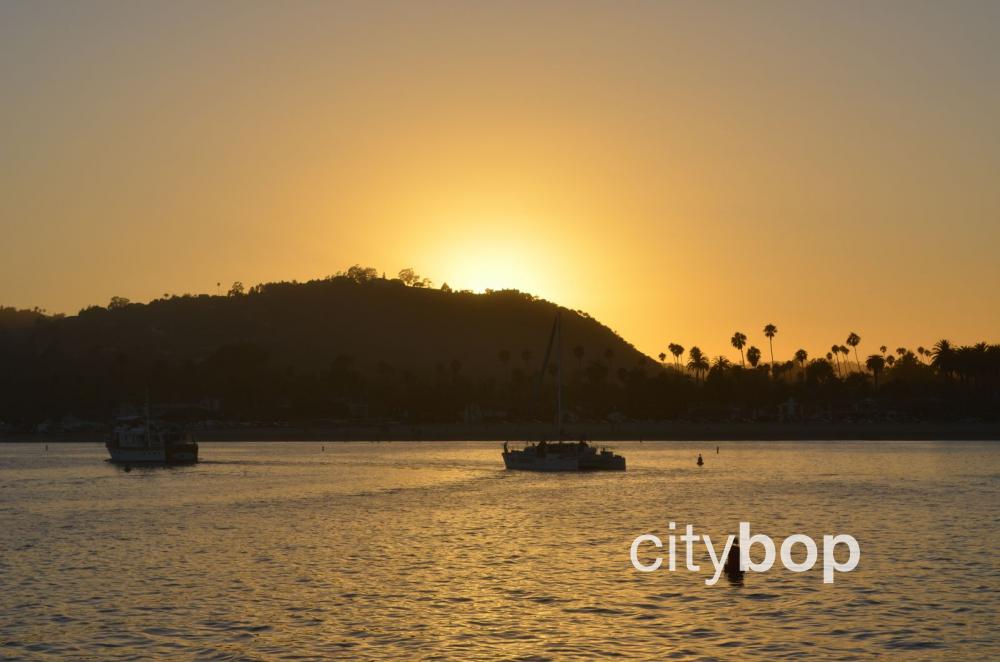 Know before you go
Parking: Stearns Wharf Parking lot, Palm Park Parking Lot.
Restrooms: On Stearns Wharf, next to the Santa Barbara Sea Center, or Char West Restaurant.
Dogs: Must be on a leash.
More in Santa Barbara