Leadbetter Beach is a popular sandy beach south of Santa Barbara's marina and breakwater.
The large Leadbetter West Parking Lot is directly off Shoreline Drive in Santa Barbara, and has pay stations.
Dogs are not allowed on this beach.
5 best things about Leadbetter Beach
1. Leadbetter Beach has a lovely, grassy park.
The expansive lawned area at Leadbetter Beach has a superb setting overlooking the Pacific Ocean, and is lined with palm trees. There are 23 reservable picnic tables and grills, and easy access to restrooms. This beautiful park is also popular for weddings.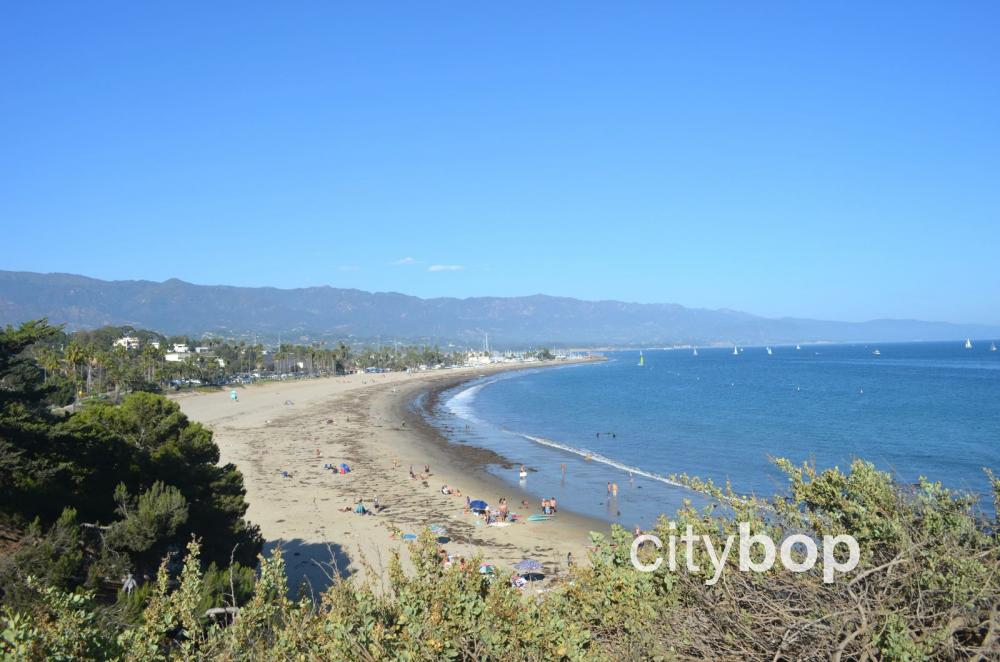 2. The cafe is right on the beach.
The casual Shoreline Beach Cafe is situated on Leadbetter Beach, and serves lunch and dinner. Sink your feet in the sand while enjoying a meal at a beachside table. Indulge in seafood favorites like calamari, fish and chips, grilled shrimp tacos, baja style tacos, and wine, beer and specialty cocktails.
3. A coastal path leads to magnificent views at Shoreline Park.
A coastal path connects Leadbetter Beach to Shoreline Park, situated high on a bluff at Santa Barbara Point. Savor breathtaking views of Santa Barbara and the distant Channel Islands from Shoreline Park.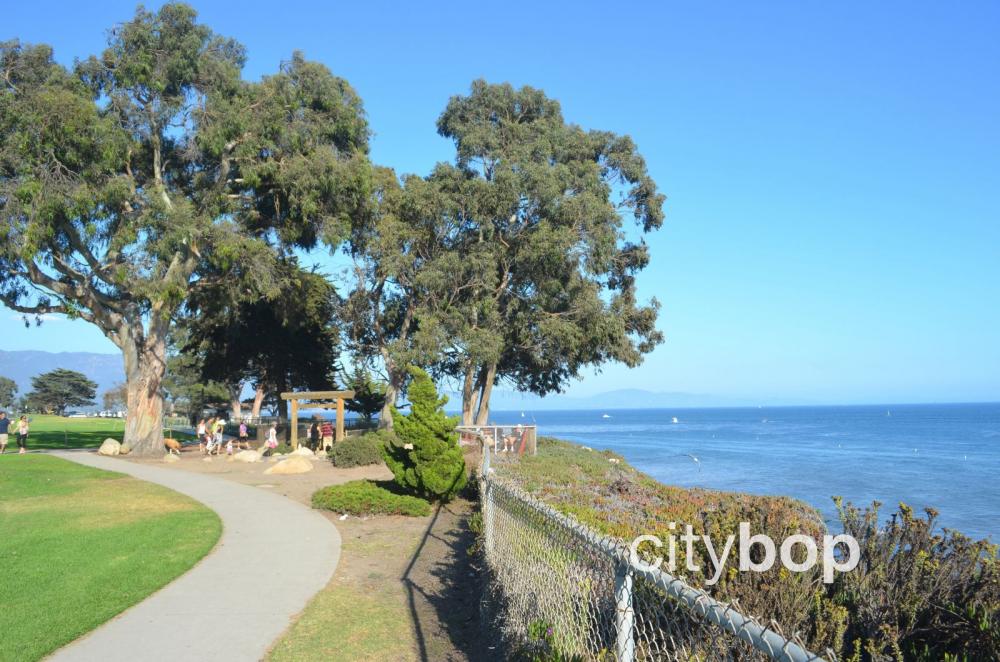 Shoreline Park also has a playground, and another set of stairs at a Tori Gate leading down to a tidal beach.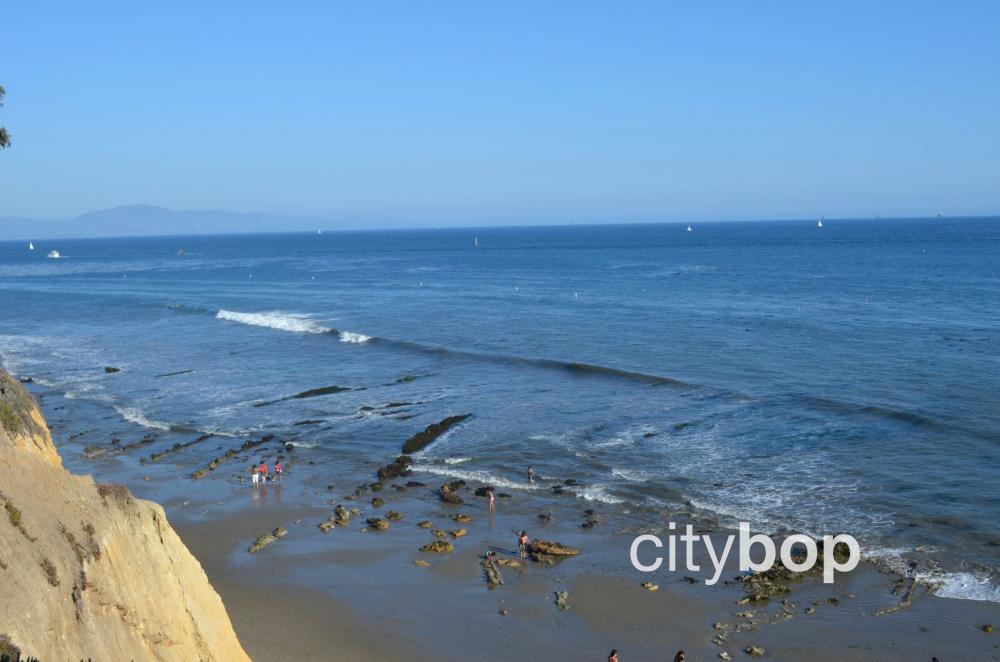 4. Private and group surf lessons and rentals are available on Leadbetter Beach.
Contact SB Surf Adventures.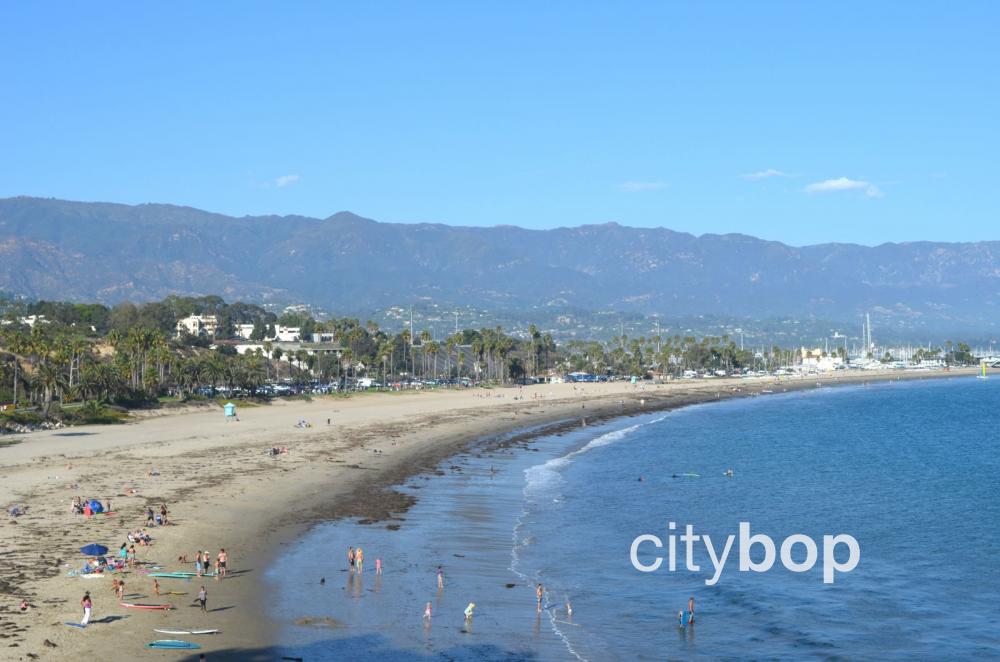 5. Santa Barbara Harbor is at the east end of Leadbetter Beach, with waterfront restaurants, a Maritime Museum, and a breakwater.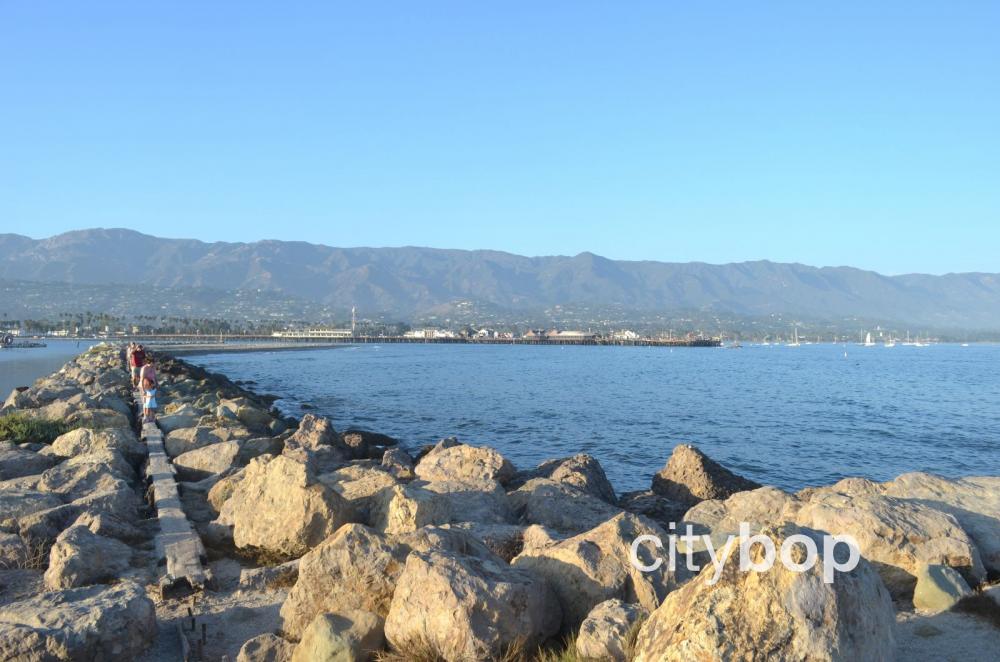 Know before you go
Parking: Leadbetter Beach Park parking lot, just off Shoreline Drive.
Restrooms: yes.
Cafe: yes.
Picnic tables and grills: yes.
Other Santa Barbara Beaches
Learn about other Santa Barbara Beaches like East Beach, West Beach and Hendrys Beach. Stunning Butterfly Beach is perfect for sunsets.
More Beaches in Santa Barbara