Shoreline Park has Santa Barbara's best views.
Shoreline Park is on a magnificent bluff overlooking Santa Barbara. The park has a large, lawned area set over 14-acres, with picnic tables and a playground, and steps down to a tidal beach.
Shoreline Park is a popular place for friends and family groups to gather together at the BBQ area, throwing frisbees, playing ball games, and relaxing.
Dogs are allowed on-leash at Shoreline Park.
5 best attractions at Shoreline Park Santa Barbara
1. Explore the half-mile, paved path along the bluff at Shoreline Park.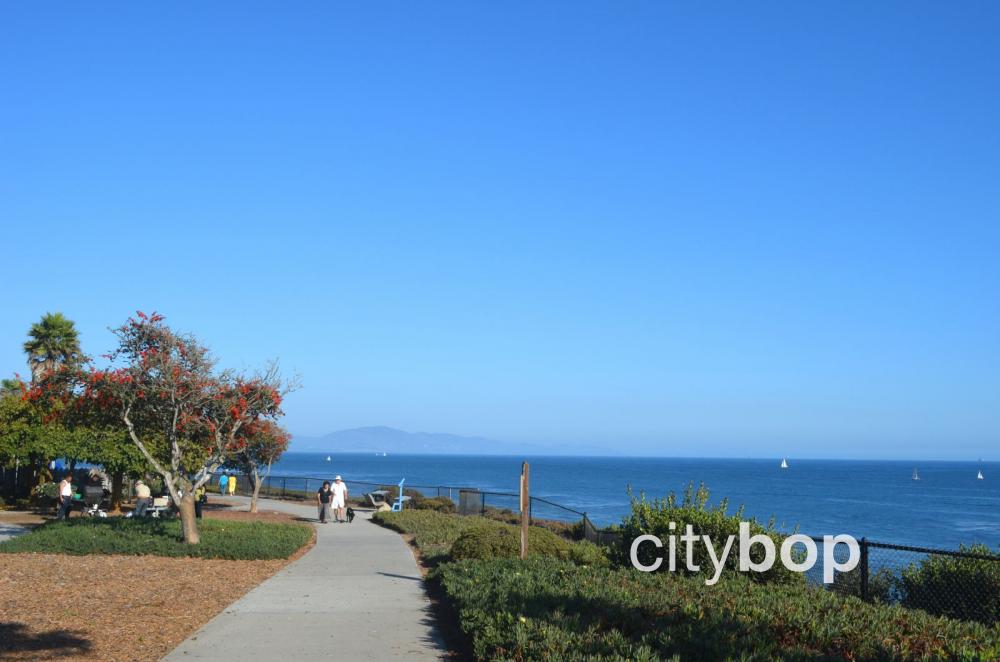 2. Savor incredible views of the Santa Ynez Mountains and Channel Islands.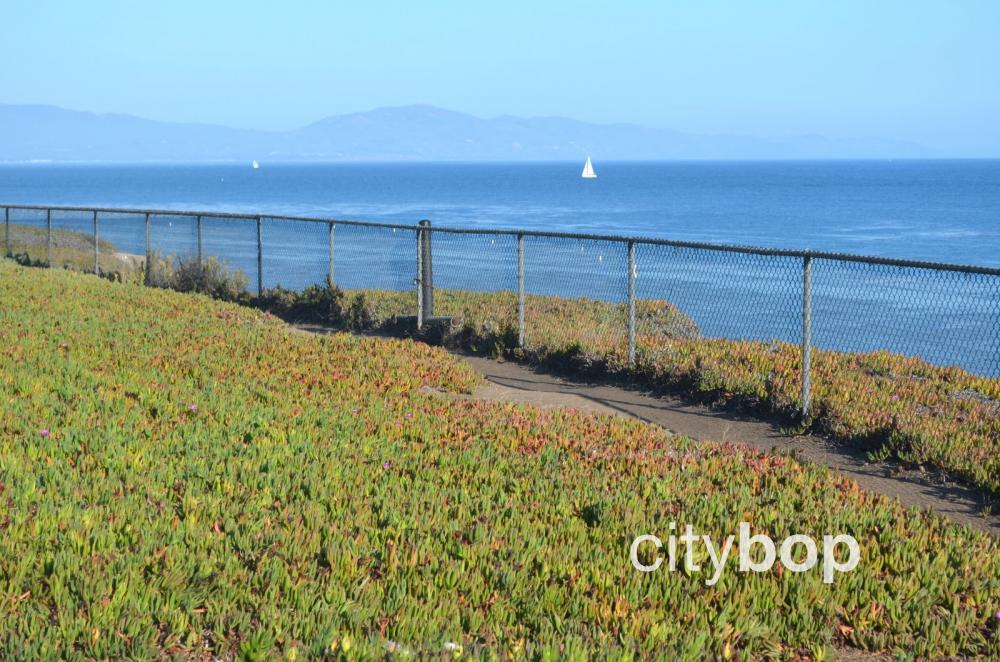 3. Take the Shoreline Park stairs down to a tidal beach.
The beach at the base of the stairs is narrow, and only accessible at low tide. Dogs are allowed off-leash on this beach, west of the stairs.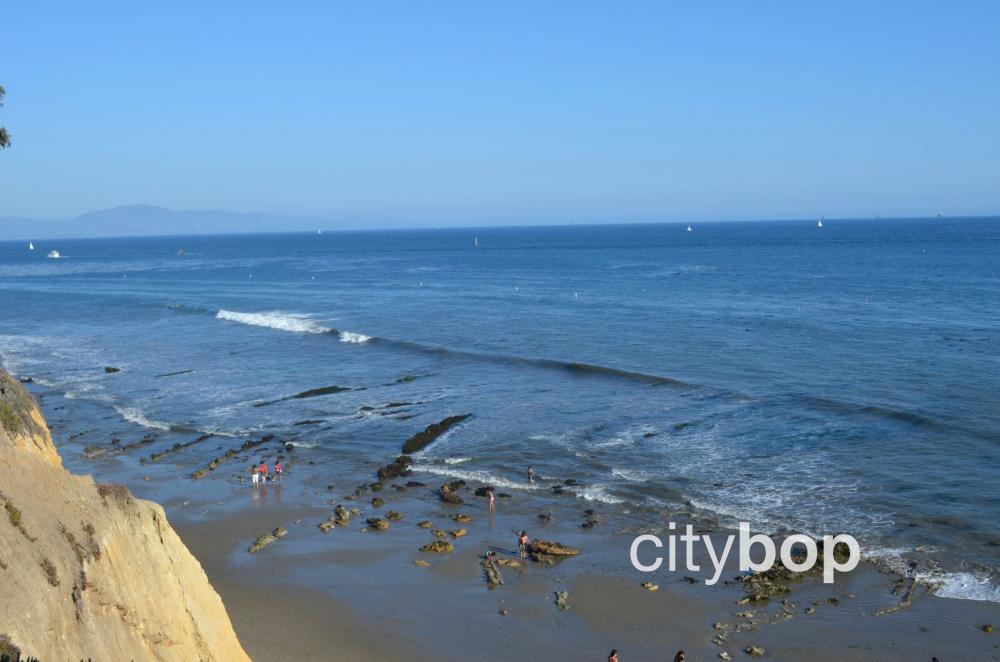 The Japanese Torii Gate marks the entrance to these stairs, and is midway along the park.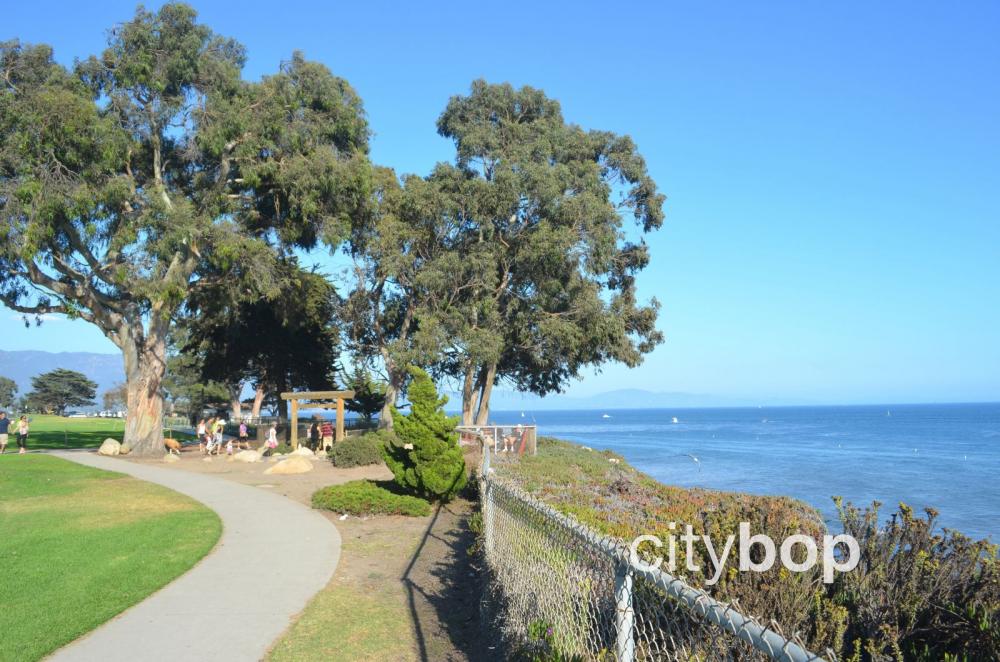 4. Walk down to Leadbetter Beach from Shoreline Park.
It's only a 5 minute walk downhill to reach Leadbetter Beach, where you can dine on the sand at the Shoreline Beach Cafe. If you're feeling energetic, follow the waterfront path for 30 minutes all the way to Stearns Wharf.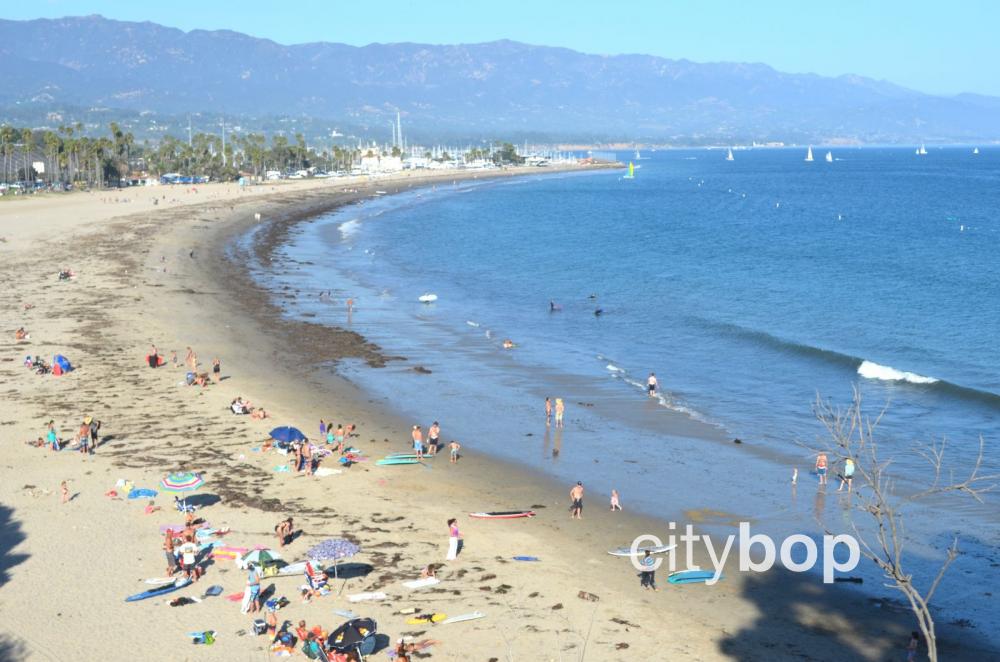 5. Shoreline Park has a picnic and grilling area, and a lovely playground for kids.
The Tots Playground has swings, slides and a tower to climb on, and an oversized turtle and dolphin. Best of all there's an extended seating area for parents. It's at the west end of Shoreline Park.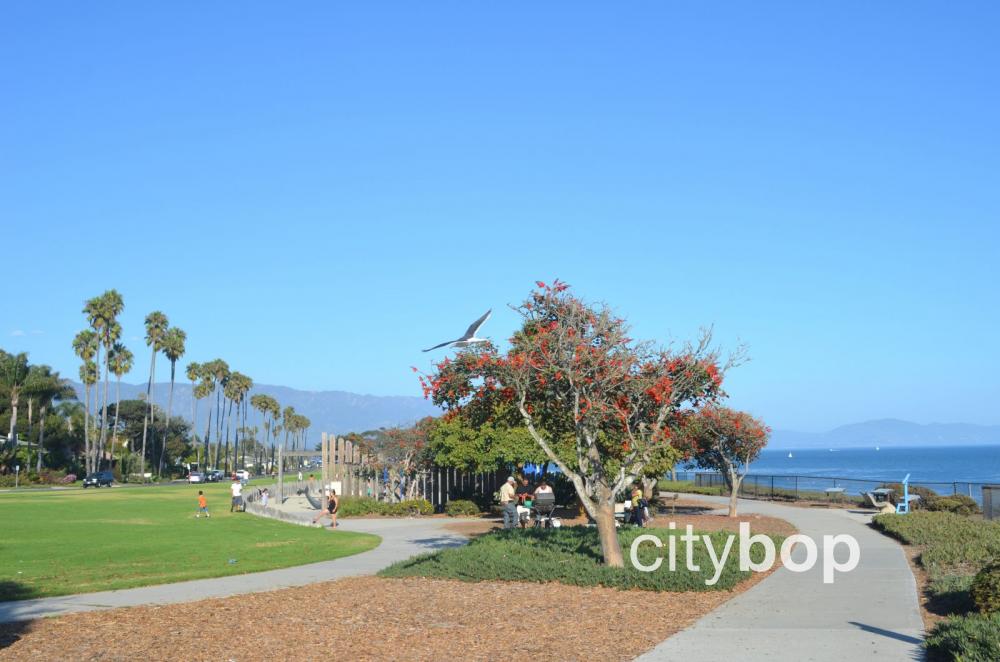 The picnic tables are midway along the park, next to the Torii Gate with stairs that lead to the beach.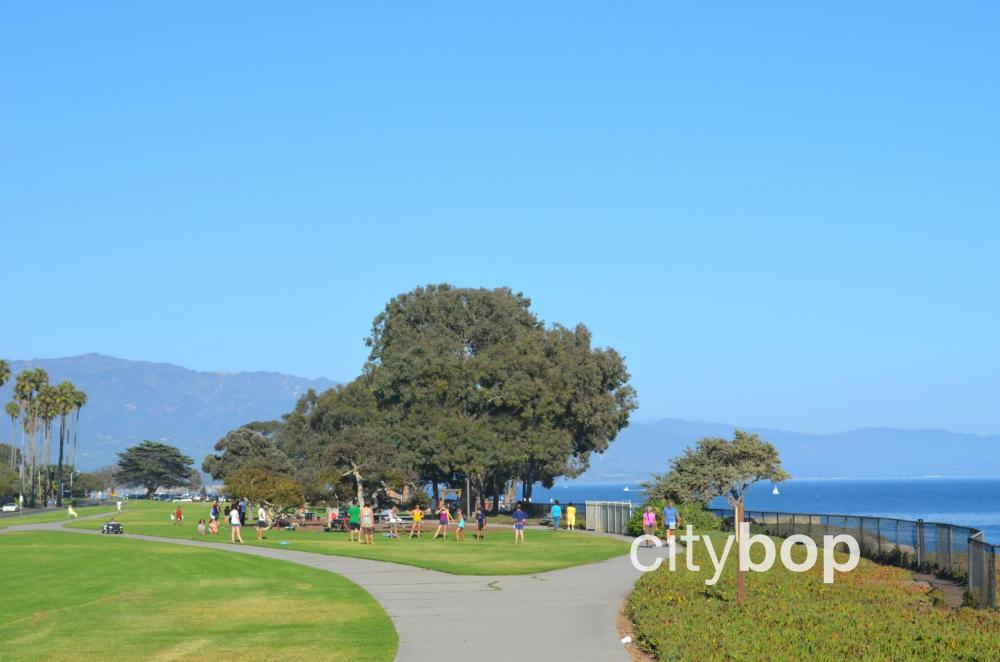 Know before you go
Parking: Two parking lots along Shoreline Drive.
Restrooms: two restrooms
Playground: yes.
Picnic tables: yes.
Dogs: Allowed on-leash at the park.
More Parks & Nature in Santa Barbara