Hendry's Beach is one of Santa Barbara's most picturesque beaches.
It's just a 15 minute drive west of Santa Barbara downtown at 2981 Cliff Drive.
Hendry's Beach has a gorgeous setting at the base of a bluff, and is popular with sunbathers, surfers and dog lovers.
It also goes by the name Arroyo Burro Beach Park.
5 best things about Hendry's Beach
1. It has a lovely, sandy beach.
The beach attracts both sunbathers and surfers, and has a dramatic setting at the base of coastal cliffs. Average water temperature is a chilly 57 degrees in winter, up to 65 degrees in summer.
2. Hendry's Beach is ideal for picnics.
Take advantage of the BBQ grills and picnic tables on the grassed area above Hendry's Beach, overlooking the Arroyo Burro Creek flowing into the ocean.
3. It has a popular beachfront cafe.
The casual Boathouse at Hendry's Beach has a wonderfully relaxed atmosphere, with beachside tables to soak in all the fun. Sit outside on the patio, or dine indoors at this trendy cafe, with a breakfast, lunch and dinner menu.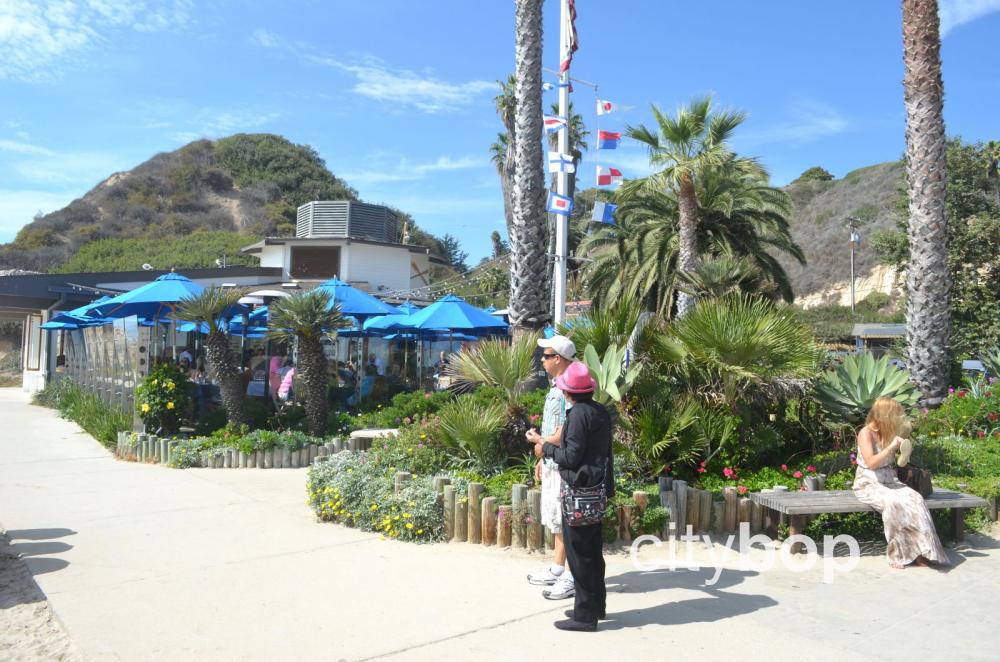 4. It's dog friendly.
Dogs are allowed on Hendry's Beach, as long as they're on a leash. The parking lot also has a convenient wash station for your fido.
5. Hendry's Beach is adjacent to the magnificent bluff-top Douglas Family Preserve.
Douglas Family Preserve is a public park with sweeping views of Hendry's Beach and the Pacific Ocean from its blufftop vantage point. It has 3-miles of paths to explore, and an off-leash dog section. The native habitat has been beautifully preserved, with grasslands, coastal sage scrub, and Monterey Pines.
You can walk up to the Douglas Family Preserve from Cliff Drive at Hendry's Beach, or drive 7 minutes from Hendry's Beach to the east entrance at the end of Medcliff Road.
Know before you go
Hendry's Beach address: 2981 Cliff Dr, Santa Barbara, CA 93109.
Parking: parking lot.
Restrooms: yes.
Camping: no.
Restaurant: yes.
Other Santa Barbara Beaches
Learn about other beautiful Santa Barbara beaches like East Beach, West Beach and Leadbetter Beach. Butterfly Beach is perfect for a photo opportunity and has gorgeous surroundings.
More Beaches in Santa Barbara