The Santa Barbara Harbor has incredible views along a breakwater, with ocean-view restaurants, and a maritime museum.
The Santa Barbara breakwater was constructed in 1928 with rocks from Santa Cruz Island, to provide a safe have for boats. Spectacular swells slam into the breakwater in winter, so avoid it during storms.
The breakwater is adjacent to some lovely restaurants, and a Maritime Museum.
5 best things to do at Santa Barbara Harbor
1. Walk the paved section of the breakwater.
The breakwater starts near the cluster of restaurants at the Santa Barbara Harbor marina. The breakwater's paved section then extends 0.3 miles into the harbor, before ending at a seating area with two whale fin benches.
The breakwater continues along an extremely narrow walkway (pictured), to a sandy spit. However this section is too dangerous to walk on as there are sharp rocks and no handrails.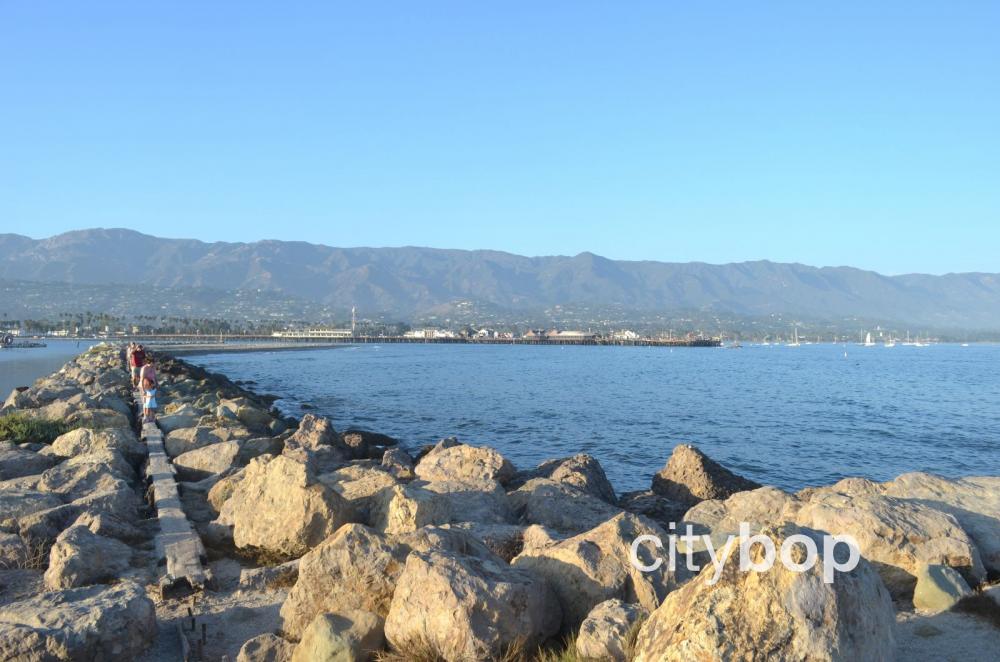 2. See the dredge over-run by pelicans.
This dredge is visible from the breakwater, and is over-run by pelicans. In an amazing engineering feat, 342,000 cubic yards of sand is dredged from Santa Barbara Harbor in both late fall and early spring, and relocated to East Beach.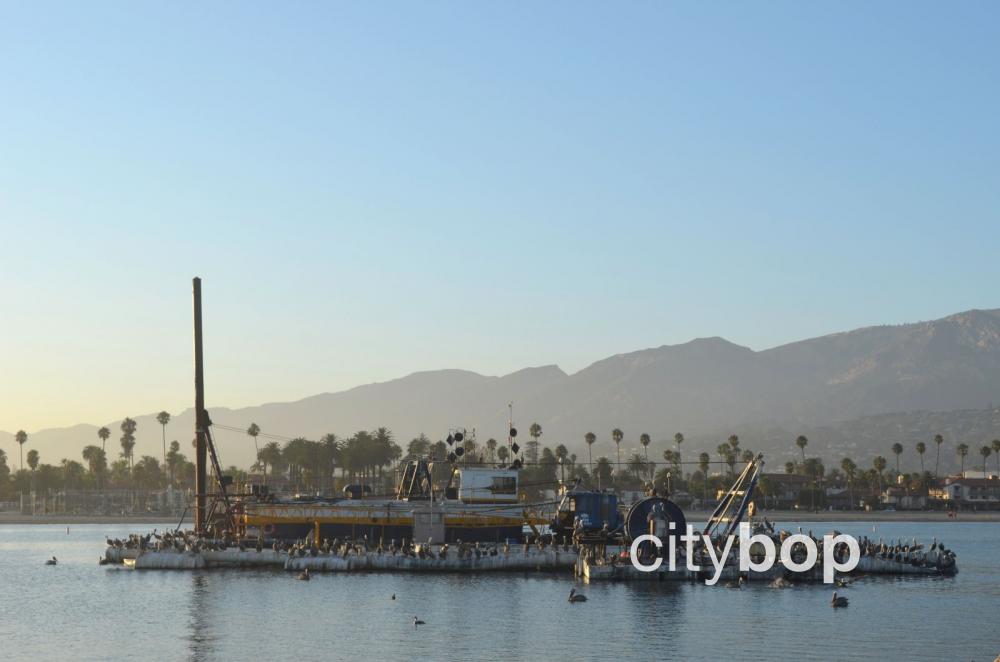 3. Stop by restaurants at the marina.
Return to the marina for a casual meal at "On the Alley" or enjoy water views at "Chucks Waterfront Grill".
4. See the fascinating Santa Barbara Maritime Museum.
You can also visit the excellent Santa Barbara Maritime Museum with exhibits spread over two floors. The exhibits deal with fascinating topics like the Santa Barbara Lighthouse Women Keepers, Shipwrecks, the Early Explorers, and the History of Oil in the Santa Barbara Channel.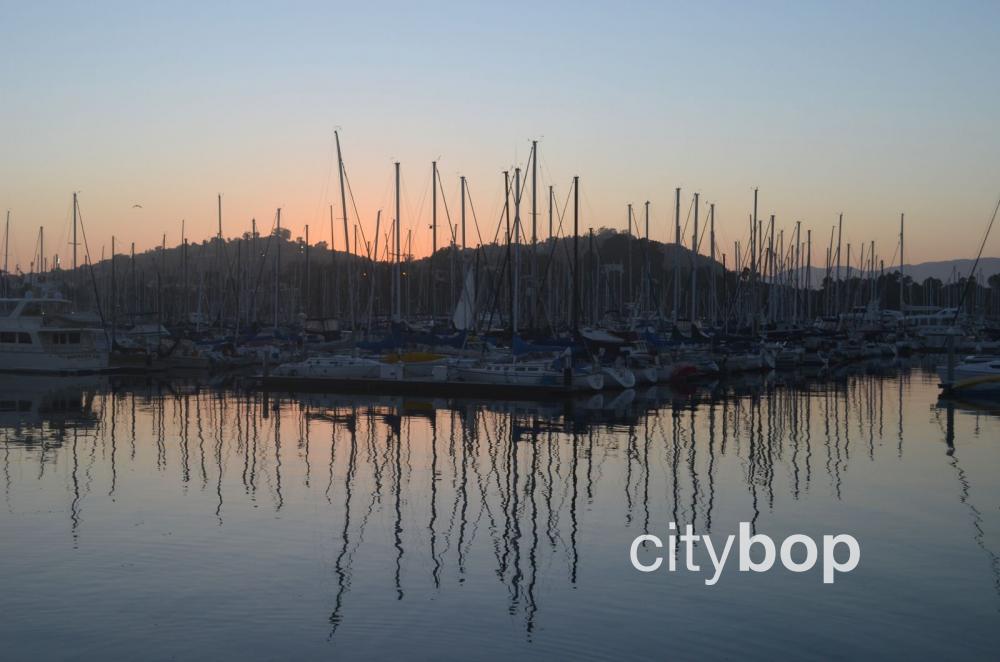 5. Enjoy spectacular views over the marina at sunset.
Know before you go
Parking: Along Shoreline Drive, at the Santa Barbara Harbor parking lot.
Restrooms: Next door to the Maritime Museum.
Maritime Museum: 113 Harbor Way, Ste 190, Santa Barbara, CA 93109. Check hours and admission here

.

Restaurants: On the Alley, or Chucks Waterfront Grill.
More Walks in Santa Barbara