September 8, 2020
Explore the 15 best beaches in the US (West Coast). All of these beaches have the wow factor in spades, with jawdroppingly beautiful settings.
1. McAway Beach, California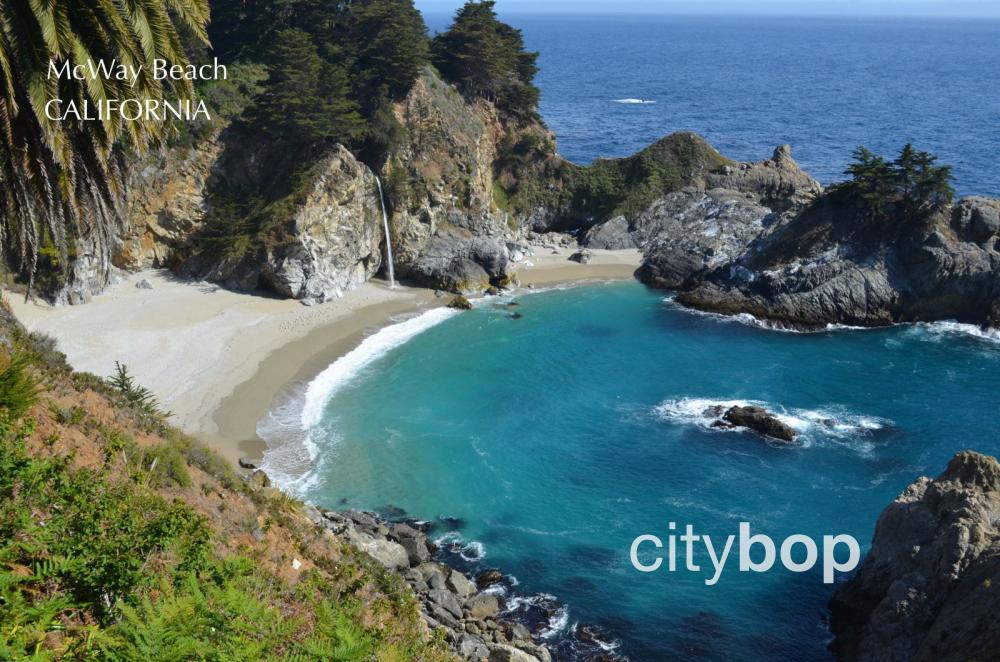 McAway Beach is on California's famous Big Sur coastal drive. View the picturesque McAway Falls cascading 80-feet onto the white sands of McAway Beach, at the Julia Pfeiffer Burns State Park.
2. Garrapata Beach, California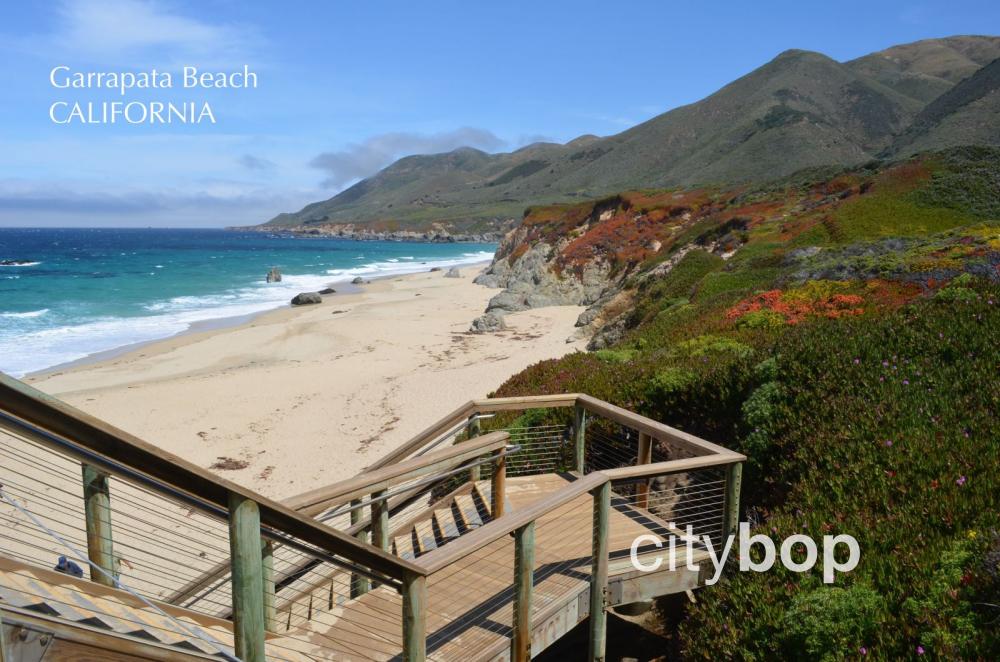 Garrapata Beach is south of the storybook town of Carmel in California, in Garrapata State Park. This former ranch land has glorious, white sand beaches with turquoise waters, set against a blaze of rust-colored vegetation, and is a definite contender for the best beaches in the US.
Learn more about Garrapata Beach near Carmel.
3. Cannon Beach, Oregon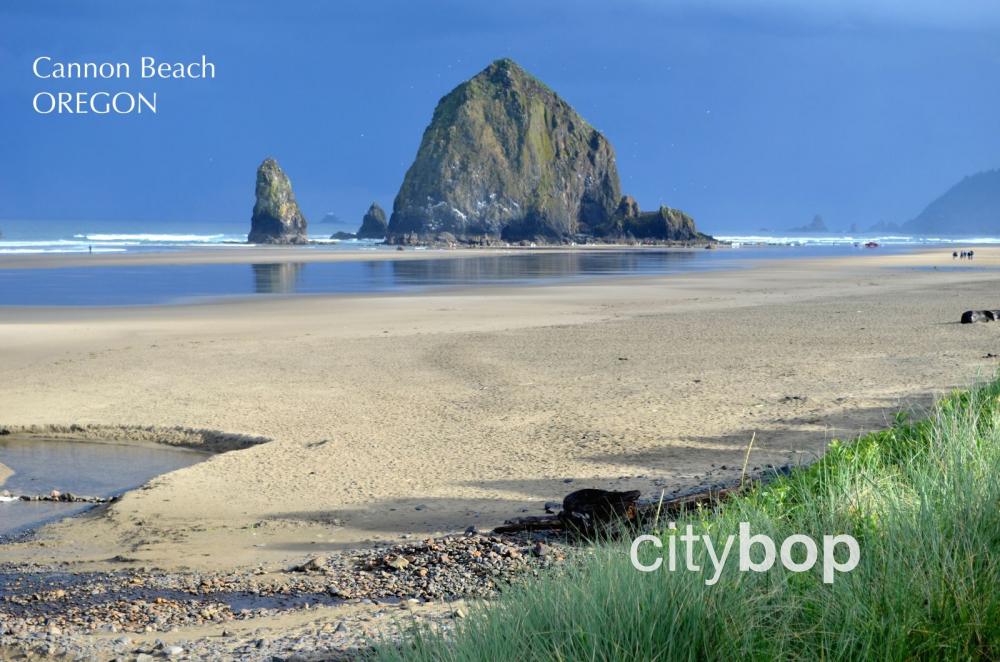 Cannon Beach is Oregon's most famous beach. The four-mile beach is pure magic, punctuated by the monolothic Haystack Rock, with the stunning backdrop of the majestic Oregon Coast Ranges. Cannon Beach has a pretty, New England style town, with a wonderful choice of restaurants and shops.
Learn more about Cannon Beach.
4. Lovers Point Beach, California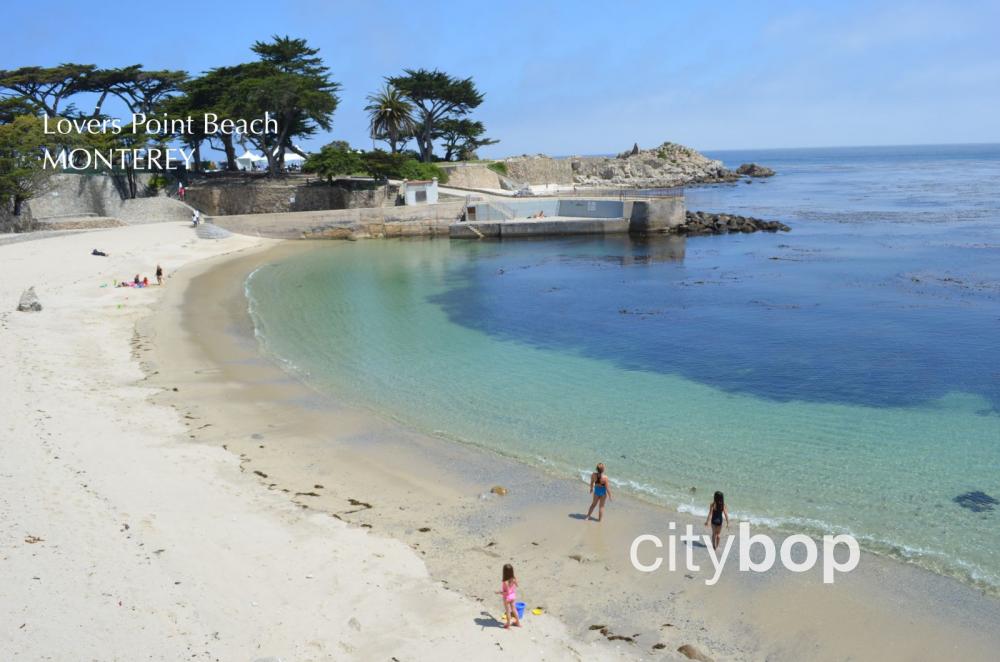 Lovers Point Beach is a jewel of the Monterey Bay coastline, one mile west of the popular tourist town of Monterey. Follow the stairs to the grassy park overlooking the beach, then walk or bike along the Monterey Bay Coastal Trail to see popular attractions like the Monterey Bay Aquarium, and Cannery Row.
Learn more about Lovers Point Beach near Monterey.
5. Sand Dollar Beach, California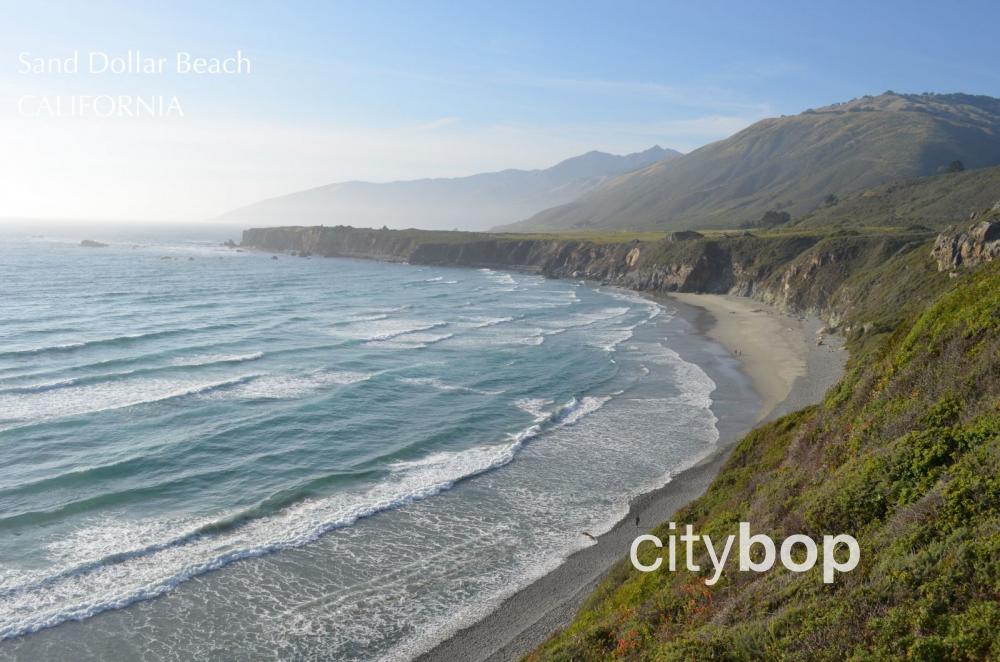 Sand Dollar Beach is along the world famous Big Sur Drive in California. Stand on the windswept bluff overlooking Sand Dollar Beach to see the longest stretch of sandy beach in the Big Sur. Look north at the awe-inspiring views of the Santa Lucia Mountains as you take in all this incredible beauty.
6. Cape Cove at Heceta Head Lighthouse, Oregon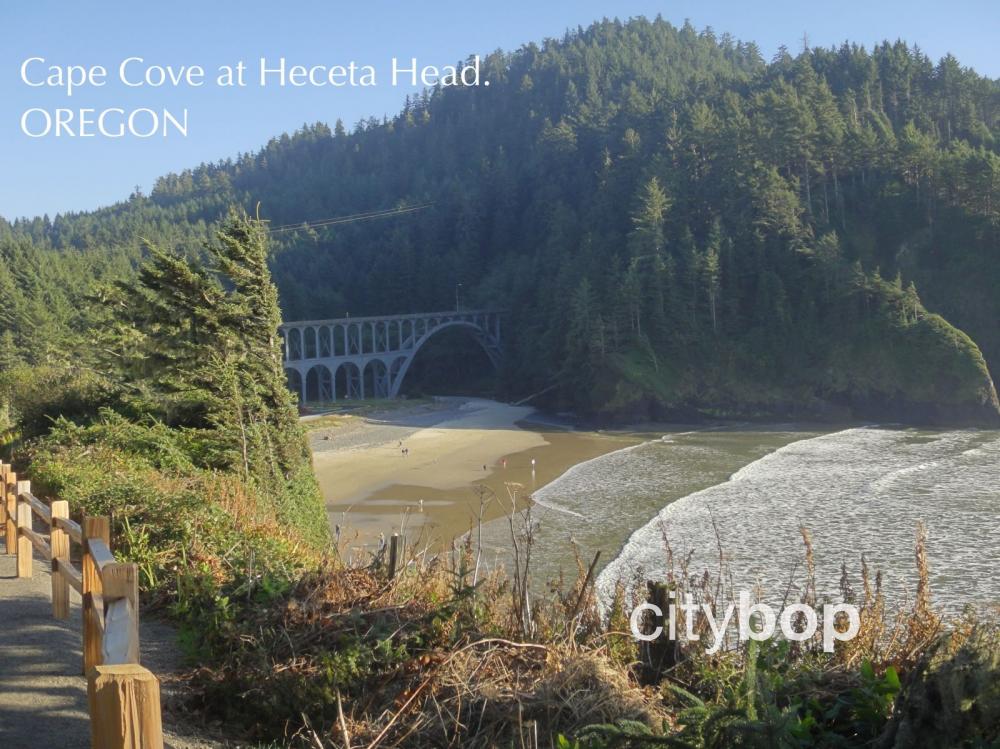 Cape Cove is on the Central Oregon Coast, in an enchanting cove with the graceful arch of historic Cape Creek Bridge. Walk ten minutes up the bluff to the majestic Heceta Head Lighthouse, one of Oregon's most photographed lighthouses. Don't forget to book an overnight stay at the historic Lighthouse Keepers Quarters, and experience life as a 19th century lighthouse keeper!
Learn more above Cape Cove at Heceta Head Lighthouse.
7. Dead Man's Cove, Washington State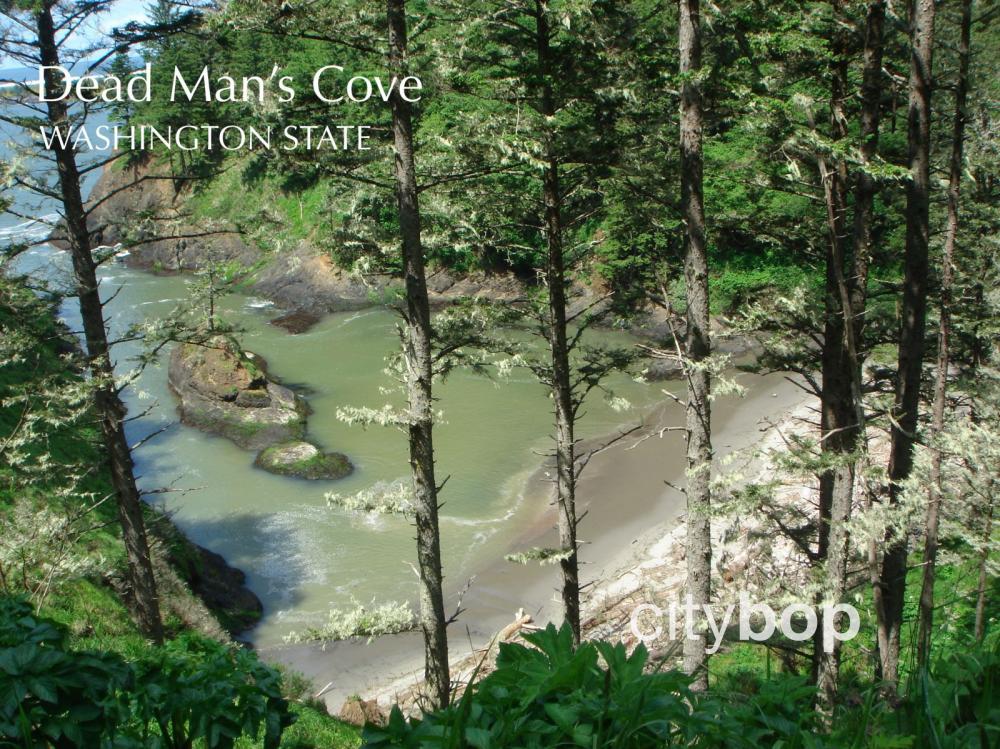 This enchanting cove is tucked away in the lush coastal forest of Cape Disappointment in Washington State, along a trail that leads to the Cape Disappointment Lighthouse. This secluded cove will ignite your imagination, with stories of bodies washing up here from 19th century shipwrecks. Dead Man's Cove has an primeval presence, framed in by ancient, basalt cliffs, and a tiny island with a single tree clinging to life. It joins our list of the best beaches in the US.
Learn more about Dead Man's Cove at Cape Disappointment.
8. East Beach, San Francisco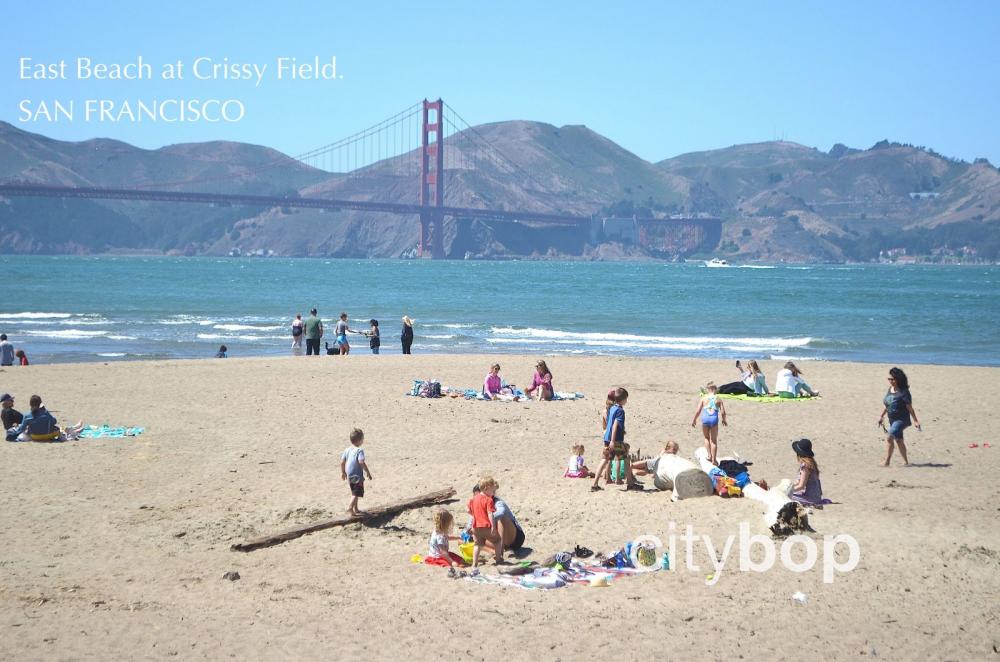 You can't swim in the chilly waters of San Francisco, but the next best thing is planning a beach day at East Beach, Crissy Field. This beach delivers big on magnificent Golden Gate Bridge views. It also puts you at the heart of all the action, flanked by a 1.5 mile waterfront path at Crissy Field that runs past cool attractions like the Warming Hut Cafe and Fort Point.
Learn more about East Beach at Crissy Field in San Francisco.
9. Children's Pool Beach, La Jolla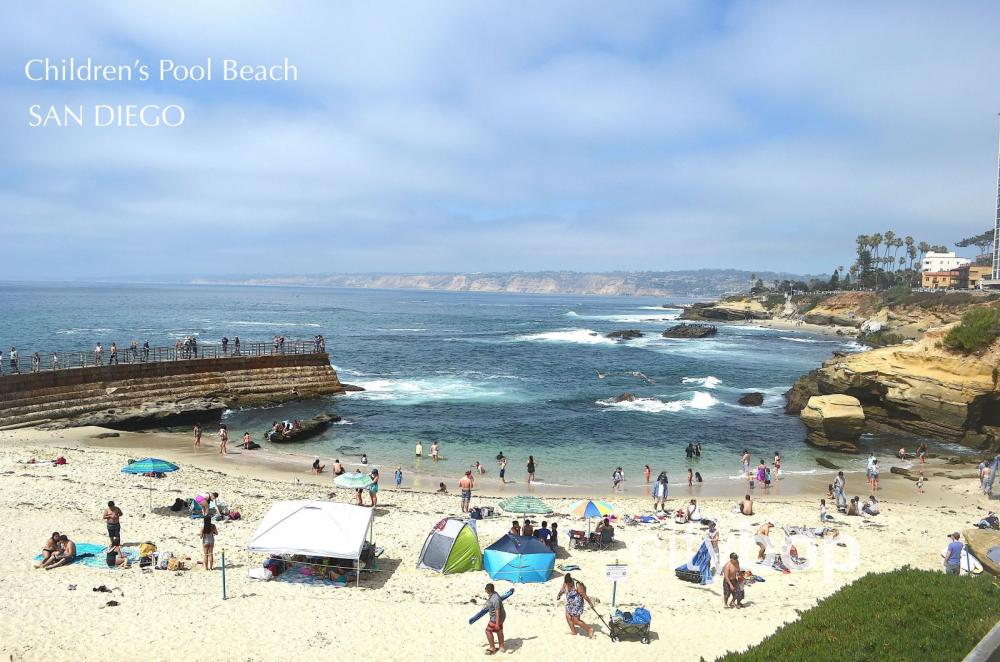 The charming seaside enclave of La Jolla has a well deserved reputation as having the best beaches in San Diego. One of the most picture perfect is the Children's Pool Beach, protected by a manmade breakwater. Little kids love to wade here, but its off limits during harbor seal season from December to May.
Learn more about Children's Pool Beach at La Jolla.
10. Butterfly Beach, near Santa Barbara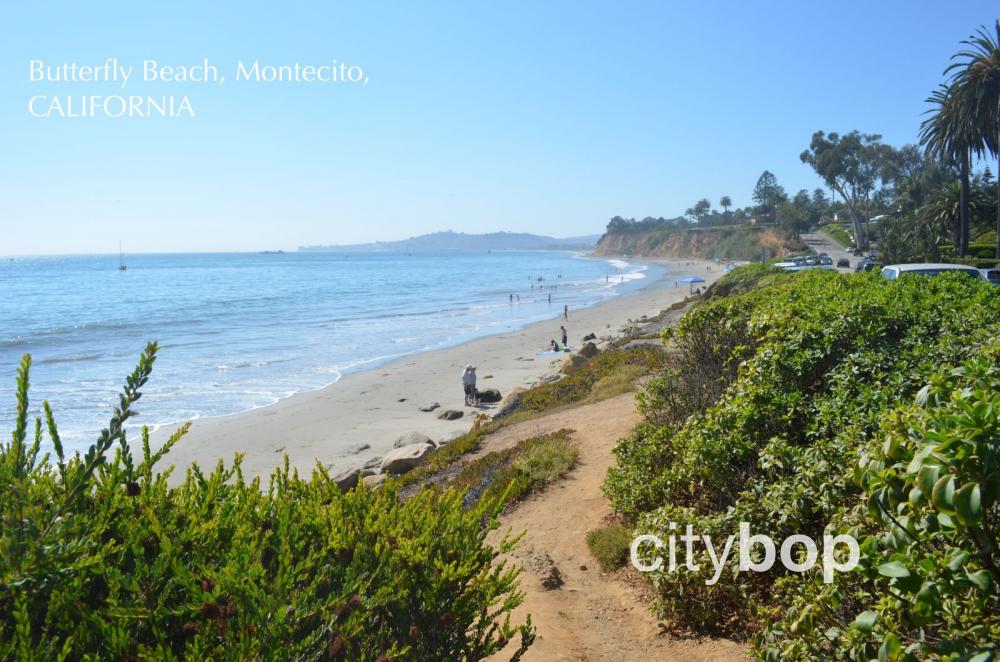 The Pacific coastline north of Los Angeles is glorious, with upscale towns like Montecito and Santa Barbara. The prettiest beach in Santa Barbara County is Butterfly Beach, with a sandy beach hemmed in by a historic seawall. Take the 4.5 mile bike path from here to Santa Barbara.
Learn more about Butterfly Beach and Santa Barbara.
11. La Jolla Shores, San Diego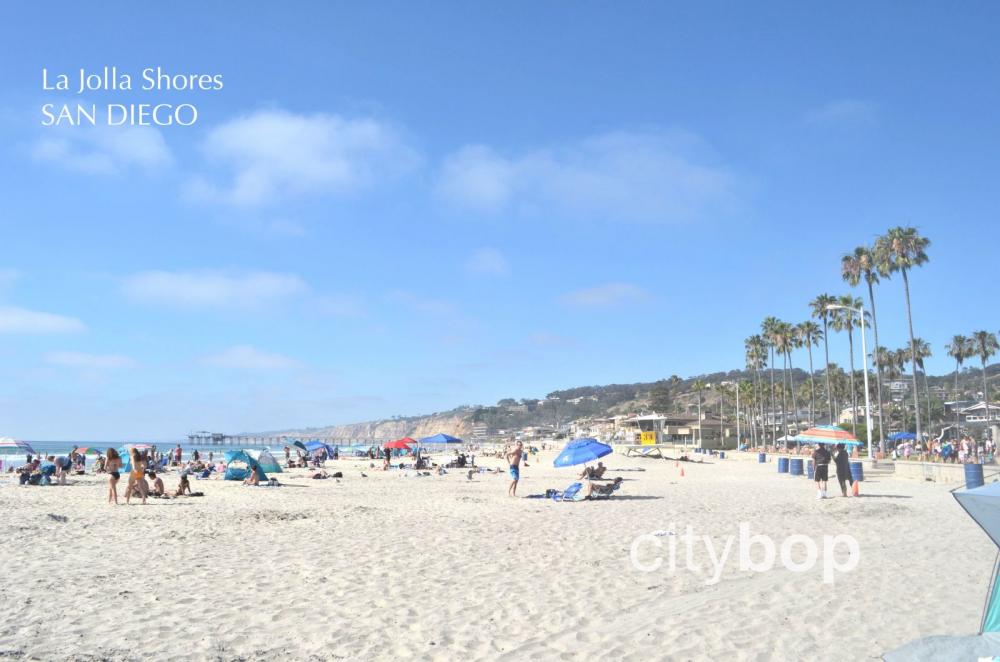 La Jolla Shores in San Diego, is the perfect choice for a beach day with the kids. There's plenty of room to spread out on this expansive beach, and seasonal lifeguards to keep watch. Walk along the beach promenade, or take your kids to the playground. You're also a short distance from shops and restaurants at La Jolla village. La Jolla has some of the best beaches in the US.
Learn more about La Jolla Shores at La Jolla.
12. Windansea Beach, San Diego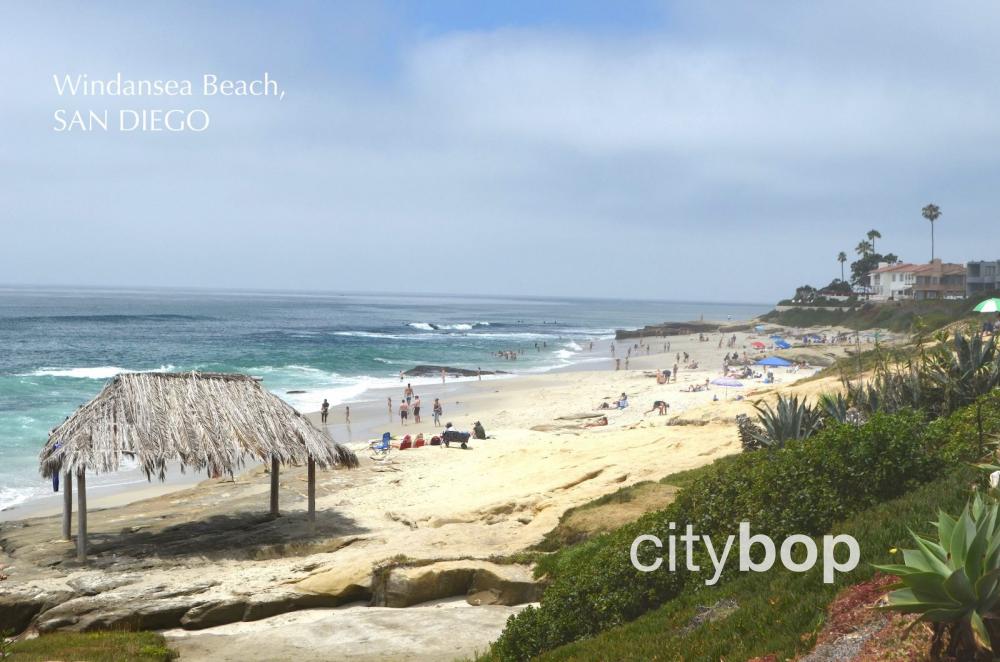 San Diego will always dominate best beach lists, and Windansea Beach doesn't disappoint. This beautiful beach south of La Jolla, looks like something straight out of Hawaii! Unfortunately you can't swim here because the rip tides are too dangerous, but it's a great place to hang out and watch professional surfers. Some of the biggest names in surfing have ridden these waves.
Learn more about Windansea Beach at San Diego.
13. Kalaloch Beach, Washington State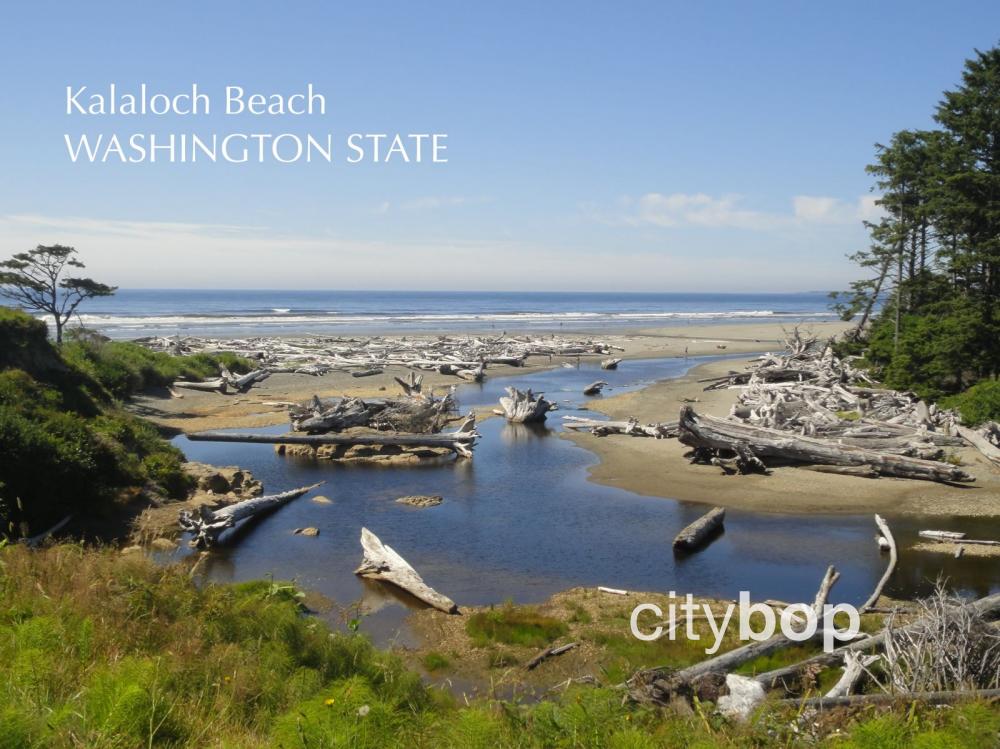 It's time to travel up north, to the mysterious, log strewn beaches of the Pacific Northwest of America. These wild beaches seem to belong to another time, steeped in a primal, windswept beauty that invigorates all the senses. The Olympic National Park is home to some of the beauties, including popular Kalaloch Beach with its own historic lodge and cabins.
14. Ruby Beach, Washington State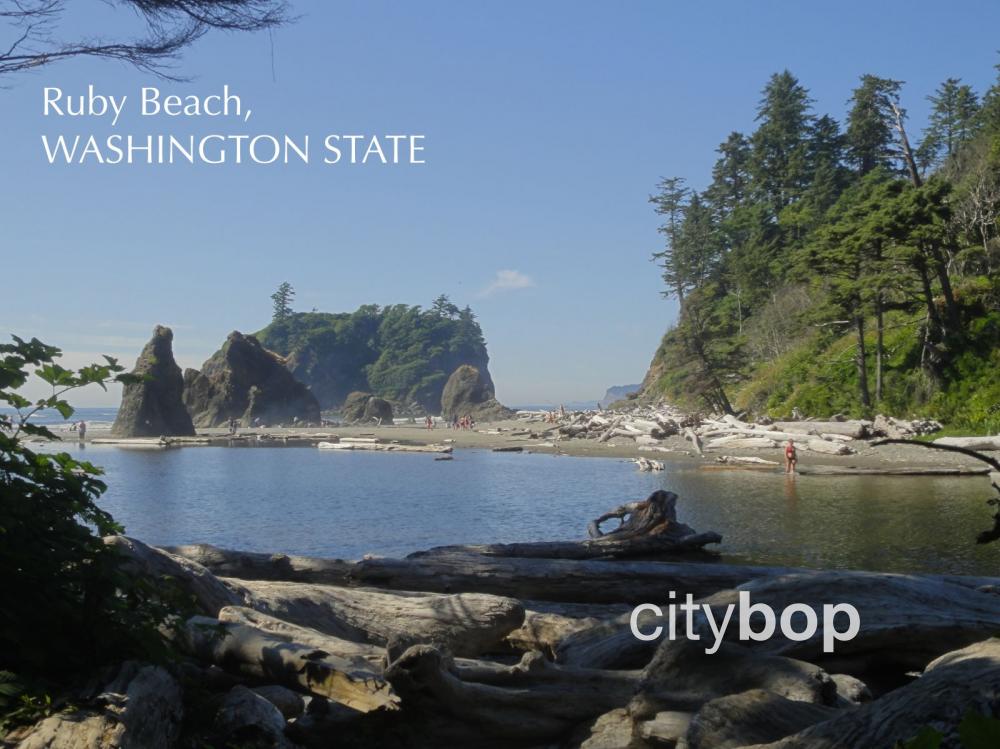 Ruby Beach is another wilderness beach at the Olympic National Park in Washington State, only ten minutes up the road from Kalaloch Beach. The offshore stacks and piles of driftwood will captivate your imagination. Get up close to Abbey Island to see an abundance of sealife, or peer out at the lighthouse at Destruction Island. This striking beach is #14 on our list of best beaches in the US.
15. Venice Beach, Los Angeles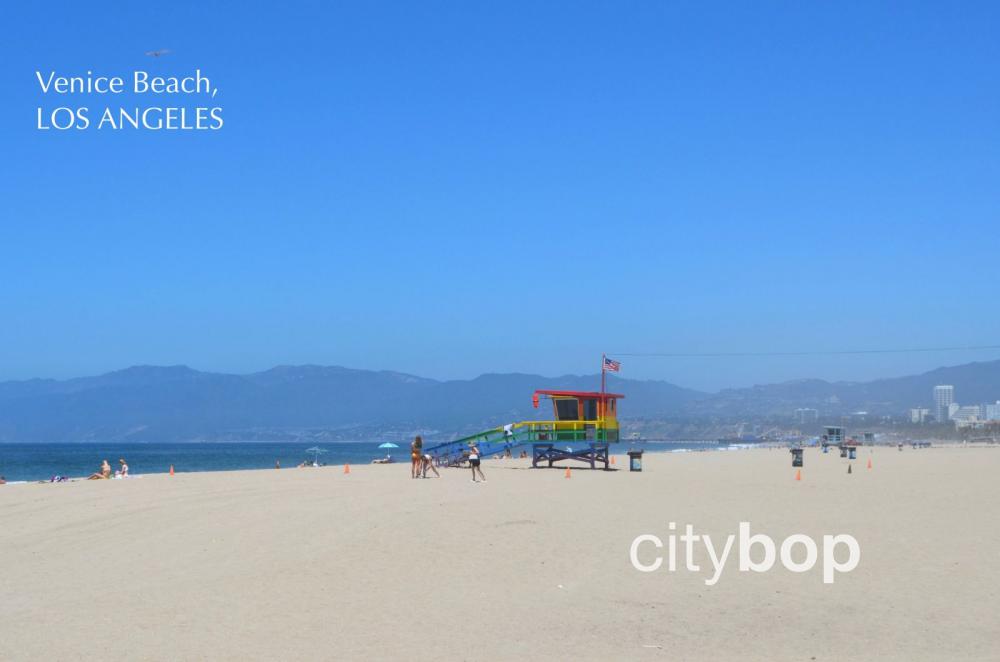 America's coolest beach is Venice Beach. Sunbathe on the golden sands beside the glistening Pacific Ocean, join all the fun on the Venice Boardwalk, or check out the Venice Skate Park where skateboarding was invented. Trendy Abbot Kinney Boulevard is just a few streets away, with chic restaurants and boutiques.
Learn more about Venice Beach in Los Angeles.