20+ BEST things to do in Monterey
Monterey is a picturesque coastal town, 2 hours south of San Francisco.
Citybop has the coolest things to do in Monterey
Monterey is a beautiful waterfront town 2 hours south of San Francisco, home to Cannery Row fictionalized in John Steinbeck's famous book. Monterey has some of California's most pristine coastline with white sand beaches and an ocean teeming with marine life. It has a low key and relaxed atmosphere. Find things to do in Monterey on citybop.
Monterey Bay Aquarium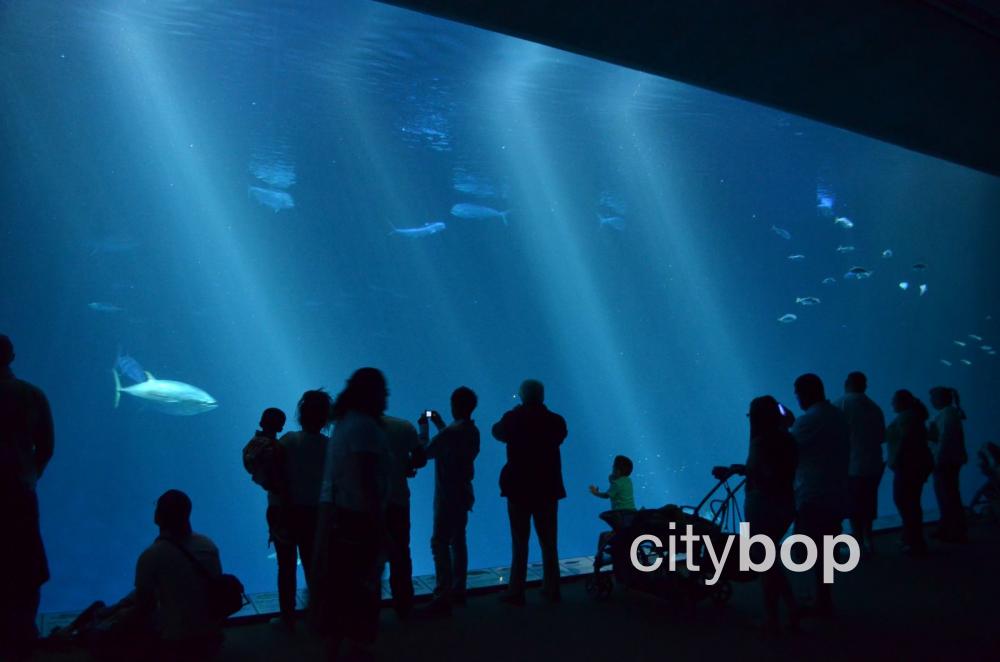 The Monterey Bay Aquarium is Monterey's most popular attraction, and arguably the best aquarium in the US. It features the world's largest fish tank, and a fun wave crash tunnel. The waters off Monterey are part of a National Marine Sanctuary, providing a rich environment for sea life.
Monterey kayaking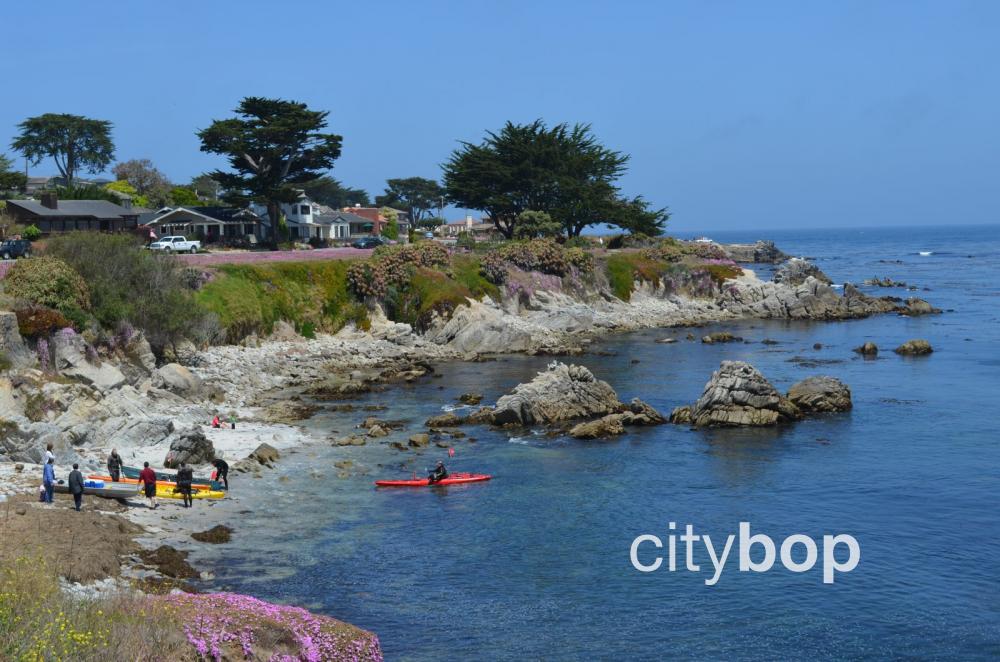 Book a kayaking tour in Monterey Bay's crystal clear waters, with frequent sightings of seals, dolphins, sea otters and sea lions. Don't miss the incredible Monterey whale watching tours in this protected marine sanctuary. ​
Cannery Row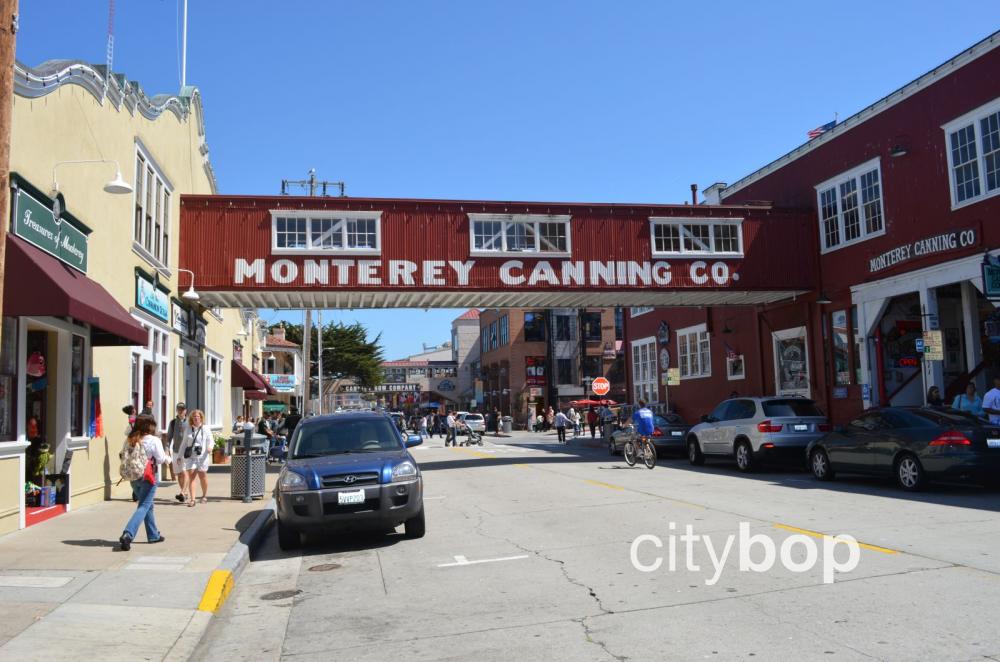 Monterey's famous Cannery Row was immortalized by author John Steinbeck, and is a half mile commercial street on the waterfront, stretching from San Carlos Beach Park to the Monterey Bay Aquarium. Enjoy restaurants and shops at Steinbeck Plaza on the shores of the gorgeous McAbee Beach, and search for locations fictionalized in John Steinbeck's Cannery Row novel like La Ida Cafe and Pacific Biological Laboratories. Cannery Row is on everyones list of things to do in Monterey.
Fishermans Wharf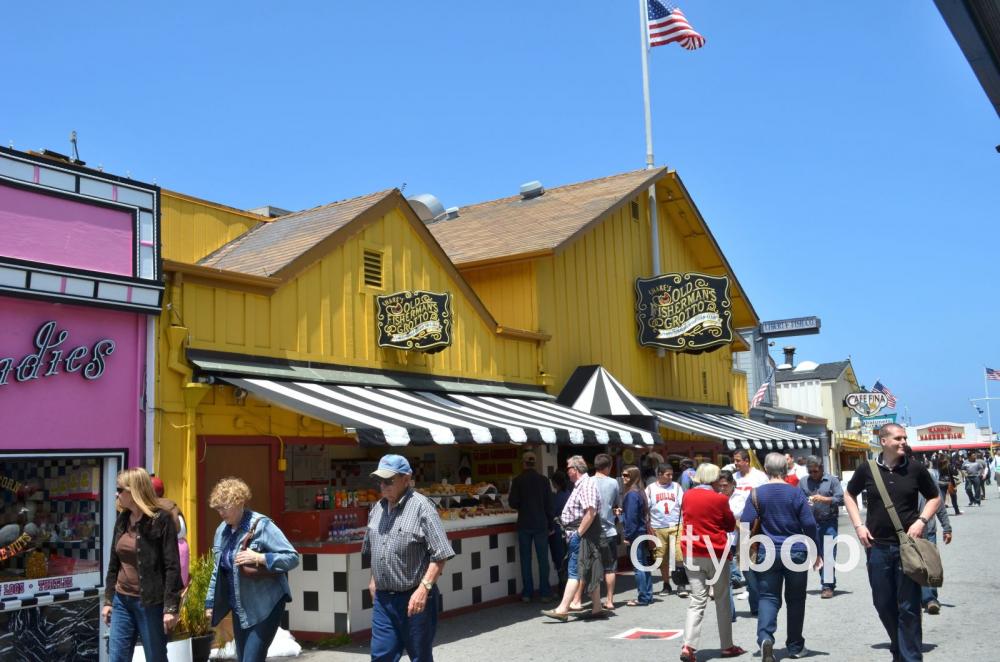 The Fishermans Wharf is south of Cannery Row, and was first established in 1846 to support the thriving commercial fishing industry. Today it's a tourist hub, with family owned seafood restaurants, ice-cream and candy stores. This is a lovely place to unwind and savor the ocean views of Monterey Bay. The Commercial Pier is only a short walk from here, and has a long promenade with frequent sightings of sea lions. It's also near the historic Custom House where California was founded.
Monterey beaches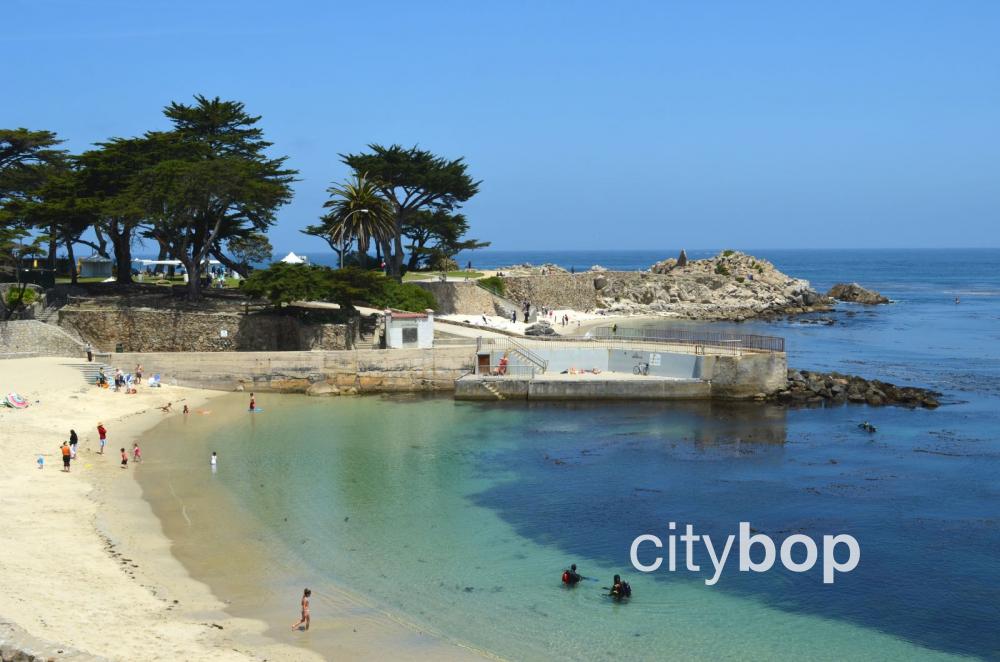 Monterey Bay is picture perfect, with rocky inlets carpeted in colorful scrub, and white sandy beaches with turquoise waters. One of the best things to do in Monterey is to spent a day at these glorious beaches. Two of the best are Del Monte Beach and Lovers Point Beach.
Monterey Bay Coastal Trail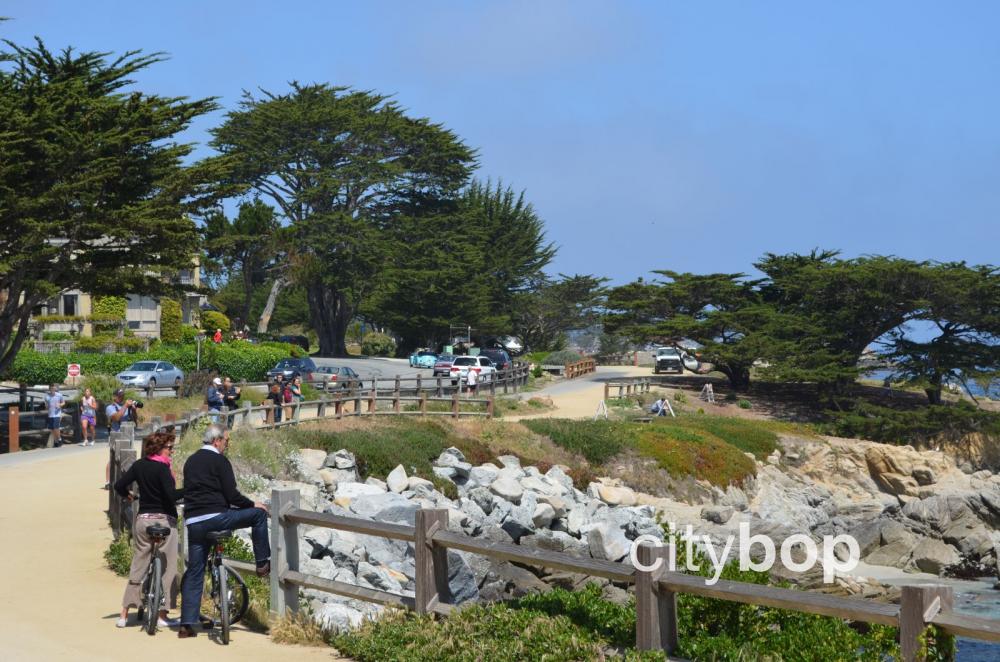 Hike or walk the spectacular Monterey Bay Coastal Trail that follows the old Southern Pacific Railroad Line that used to serve the Monterey canneries. The most scenic section is the 2-mile stretch between Lovers Point Beach and the Fishermans Wharf.
17 mile drive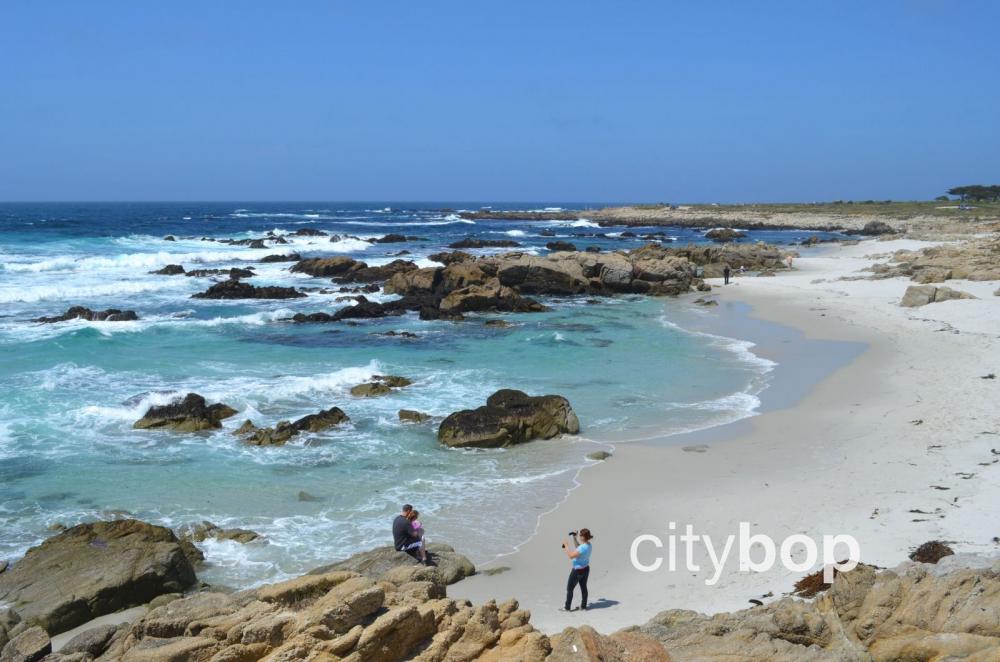 Travel a few miles outside of Monterey to see other stunning attractions on the Monterey Peninsula, like white sand beaches, breathtaking coastal trails, a lighthouse, and the famous 17 mile drive. Tour the Point Pinos Lighthouse then drive a mile south to the beautiful Asilomar State Beach. Stroll along the rocky Asilomar Coastal Trail that travels 1-mile north of the beach. Explore the historic lodge behind the beach, designed by famous California architect Julia Morgan of Hearst Castle fame. The 17 mile drive is world famous, with notable sights like the iconic Lone Cypress and Pebble Beach.
Carmel by the Sea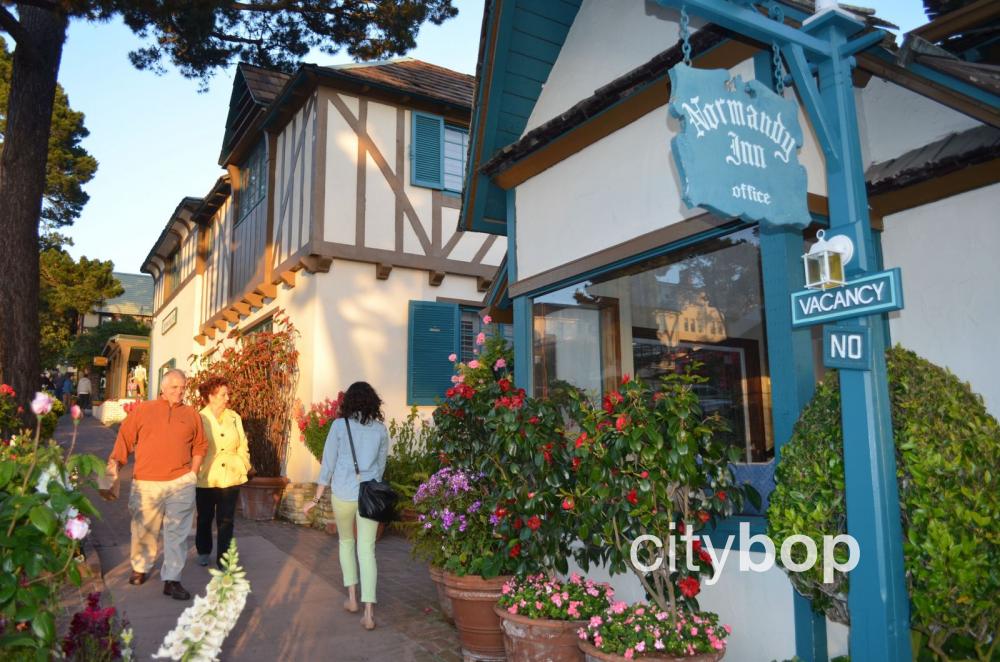 The storybook village of Carmel is just south of Monterey, and has an artistic vibe. Explore the shops and restaurants along upscale Ocean Street, then savor a beach-walk at lovely Carmel Beach.
Carmel Mission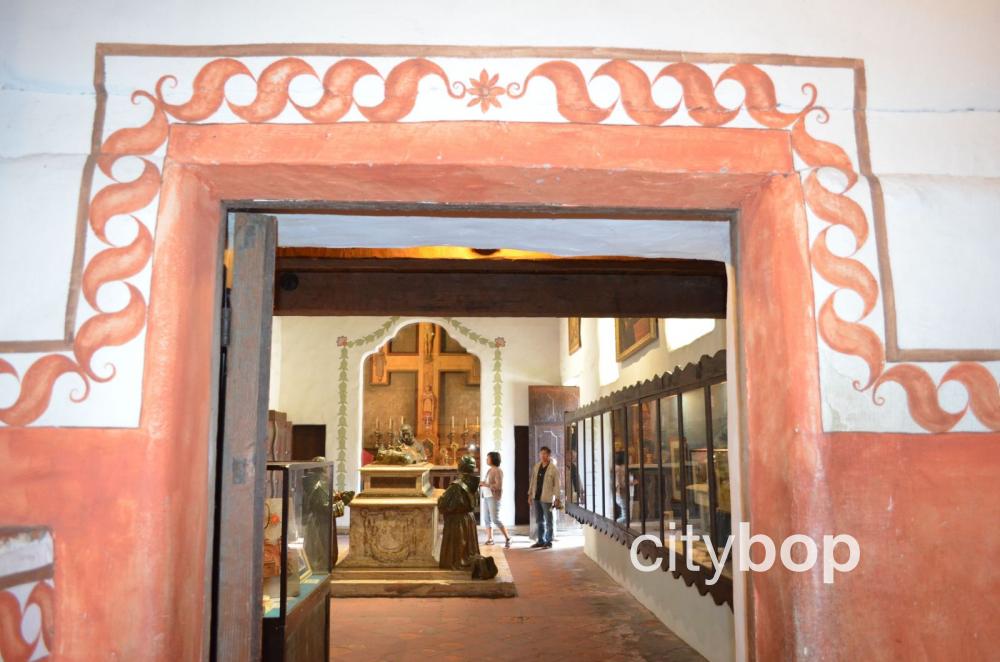 Continue south to the historic Carmel Mission, the second of the 21 California Missions that were established by the Spanish Carmelites between 1769 to 1833. The Carmel Mission is a short distance from the wild yet beautiful Carmel Beach State Park, and Monastery Beach. There's a Carmelite Monastery behind this beach, with a church usually open to the public.
State Parks near Monterey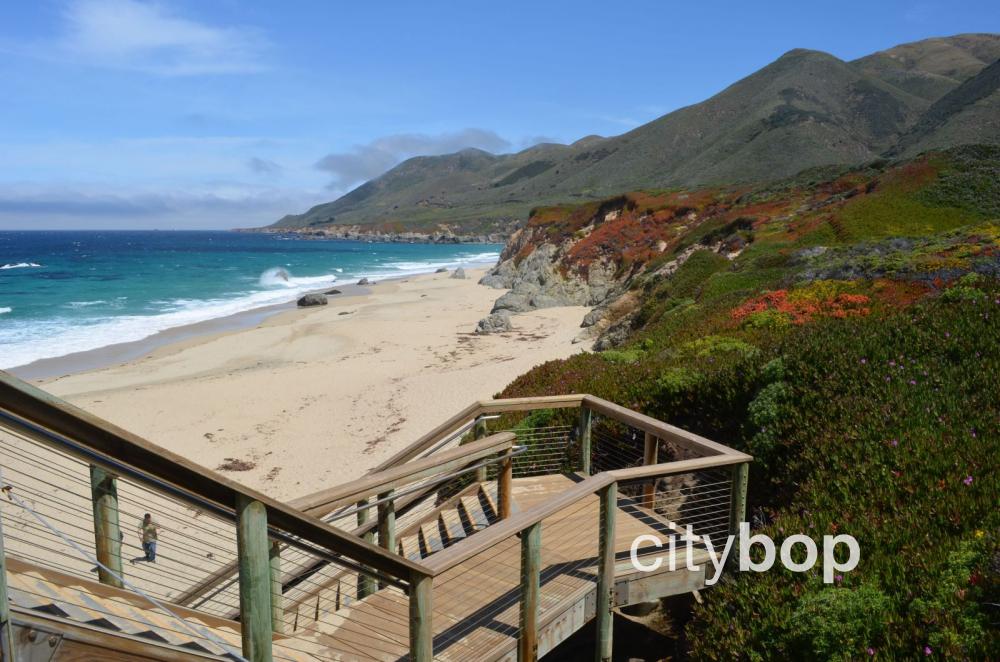 Carmel is the unofficial start of the famous Big Sur cliff-top drive. This scenic drive travels 90-miles south along a jawdroppingly steep highway with dizzying heights, to the Hearst Castle. To experience the first section of this incredible drive, travel 4-miles south of Carmel to Point Lobos State Park, or 10-miles south to Garrapata State Park for dramatic coastal scenery.