Visit one of the most photographed lighthouses on the Oregon Coast.
The breathtaking Heceta Head Lighthouse is 15 minutes north of Florence on the Central Oregon Coast, with sweeping views across an enchanting cove.
The trail to the lighthouse is an easy 10 minute walk from the carpark. It's possible to visit Heceta Head Lighthouse any time of the year, but tours are only available March thru October.
The Lighthouse Keeper's House is only a short distance from the lighthouse, and includes an Interpretive Center and romantic B&B with magnificent views of the ocean. For a completely unique experience book a room at the Lighthouse Keeper's Quarter with a full gourmet breakfast, or consider staying at nearby Florence.
10 best things to do at Heceta Head Lighthouse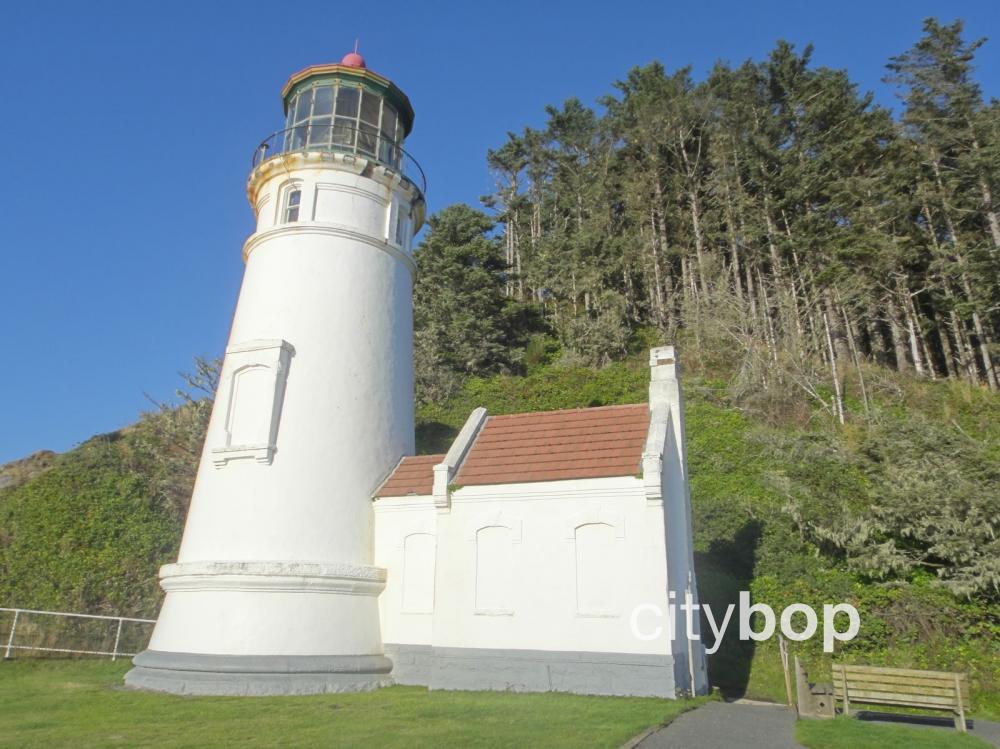 1. Walk the beautiful 1/2 mile trail up to the Heceta Head Lighthouse.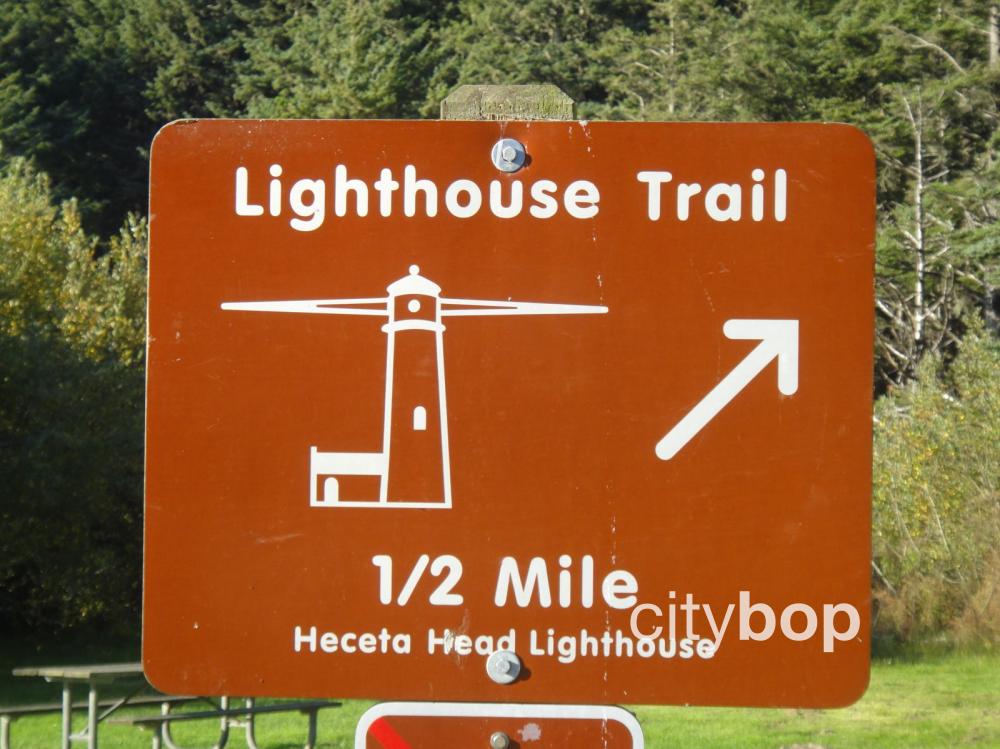 The trail starts at the Heceta Head parking lot at the beach, off Highway 101.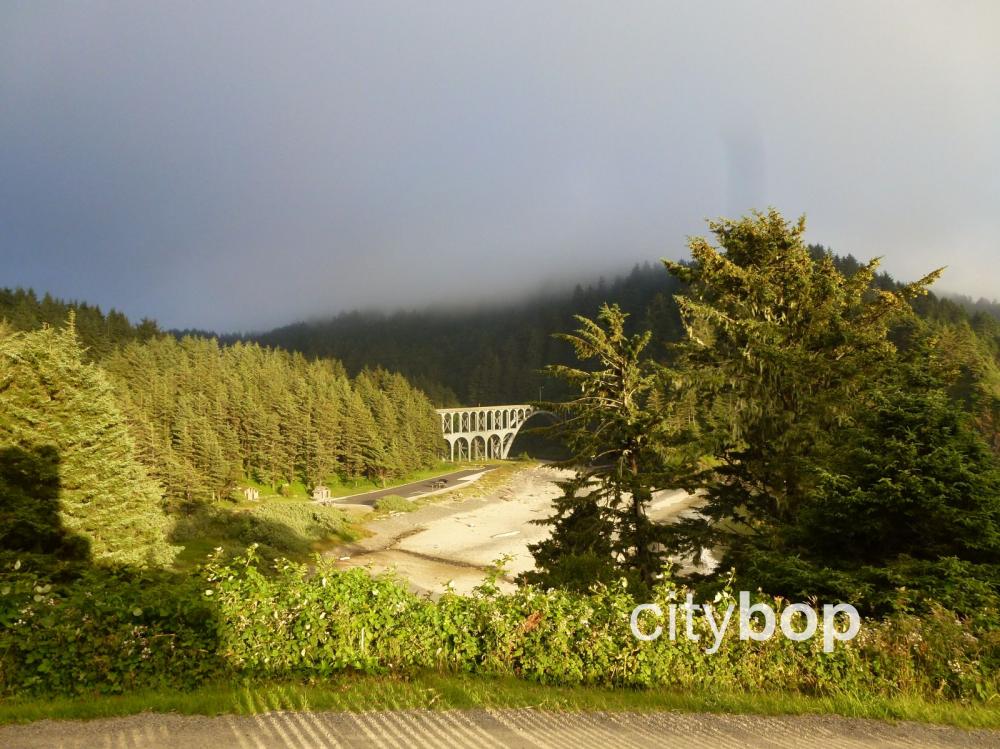 Continue along the trail to see magnificent views down the Oregon Coast.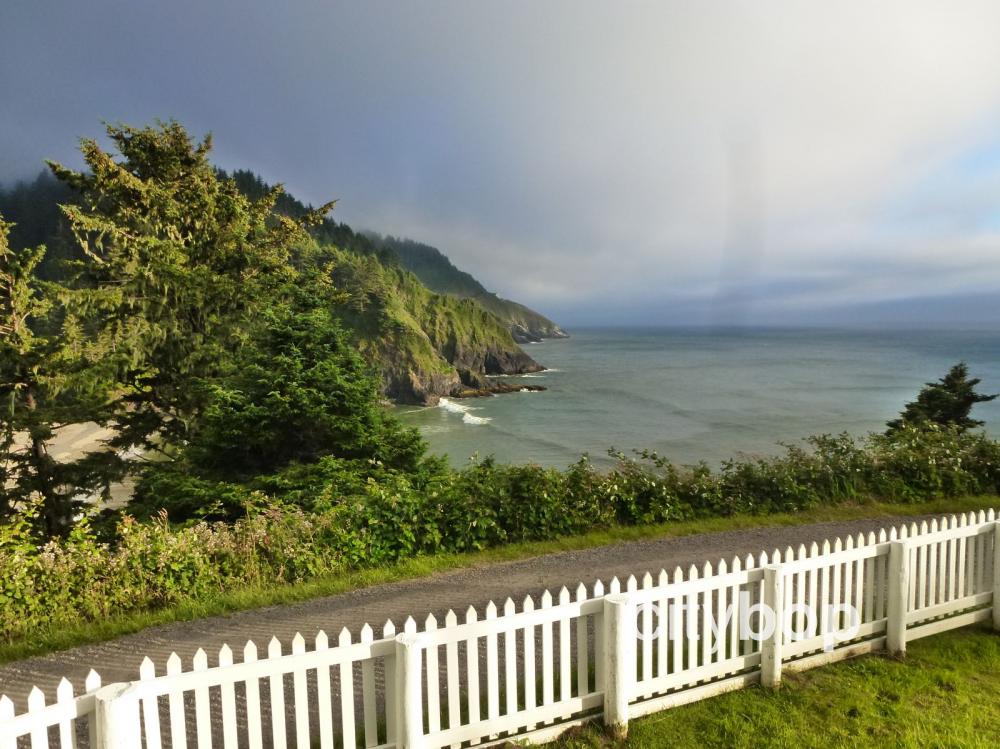 2. Admire the Lighthouse Keepers Quarters on the way to the Heceta Head Lighthouse.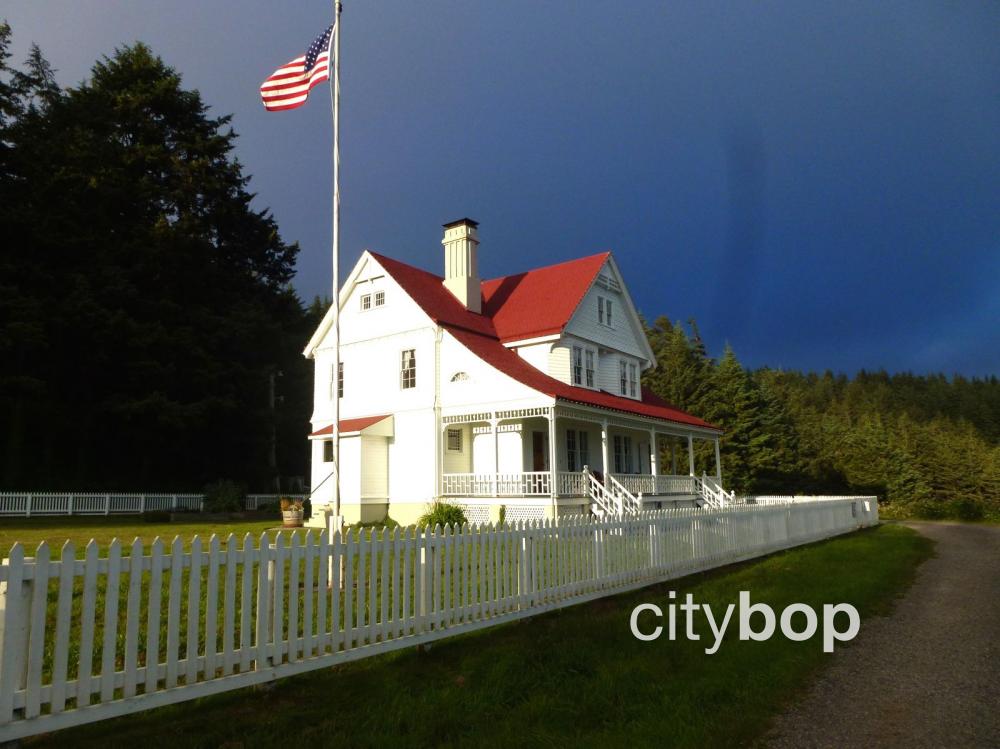 The trail continues up the hill past the Lighthouse Keepers Quarters.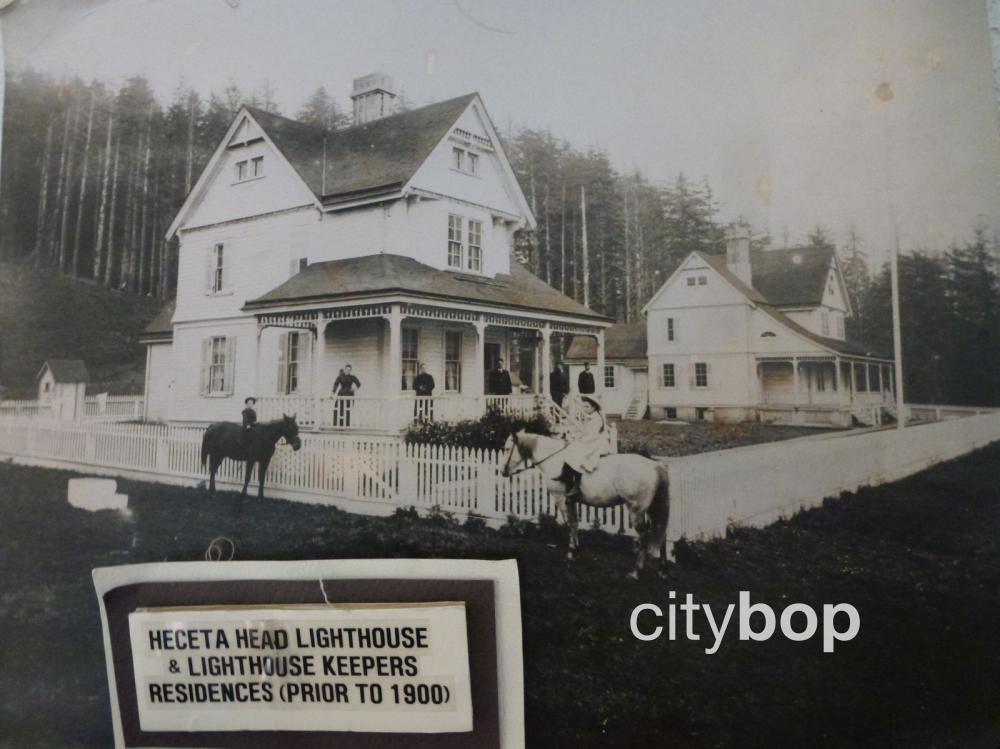 Here's a vintage photo of the Head Lighthouse Keepers Quarters (left) demolished in 1940. The Assistant Lighthouse Keepers Quarters duplex is still standing (right).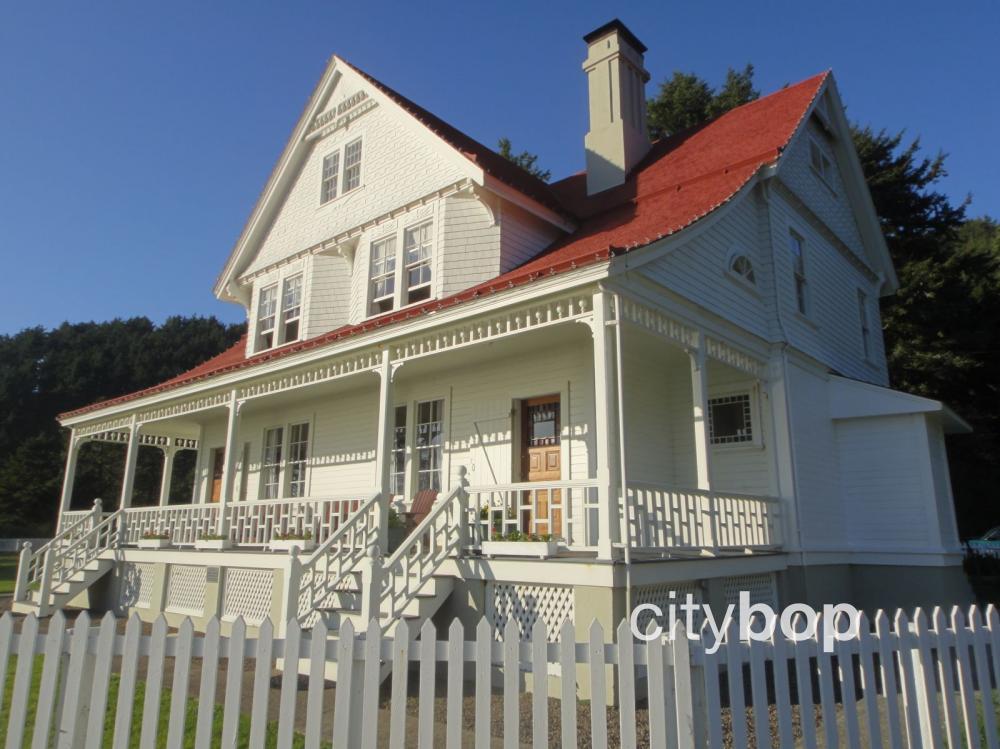 This building used to be a duplex that housed the first and second Assistant Lighthouse Keepers.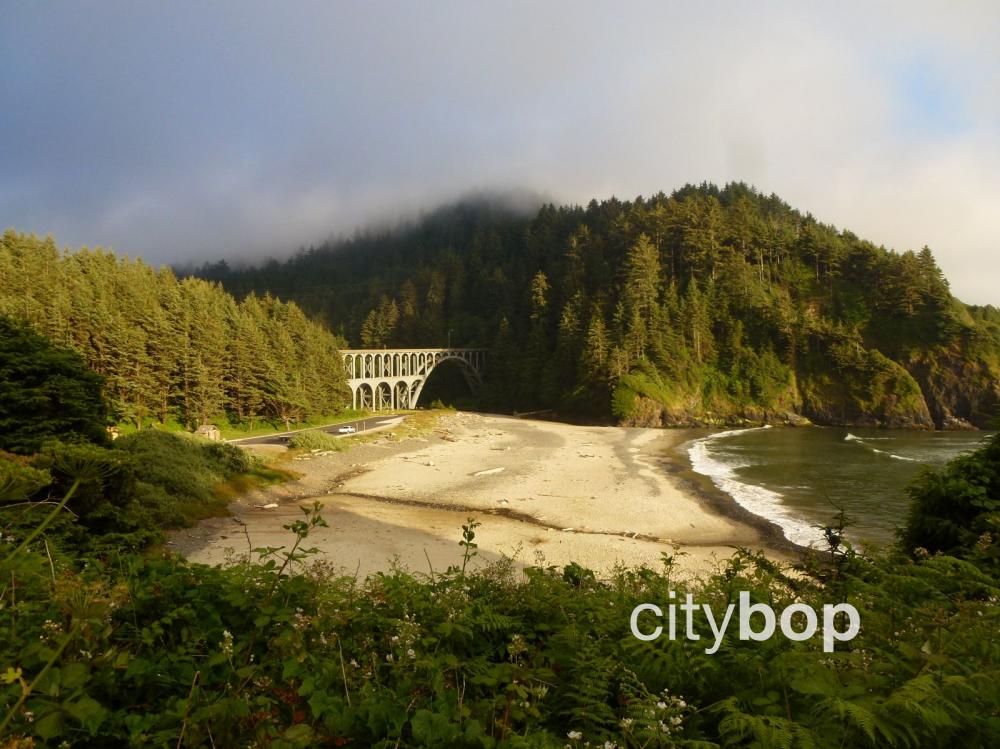 3. Continue past the Lighthouse Keepers Quarters, up the hill 0.2 miles to the Heceta Head Lighthouse.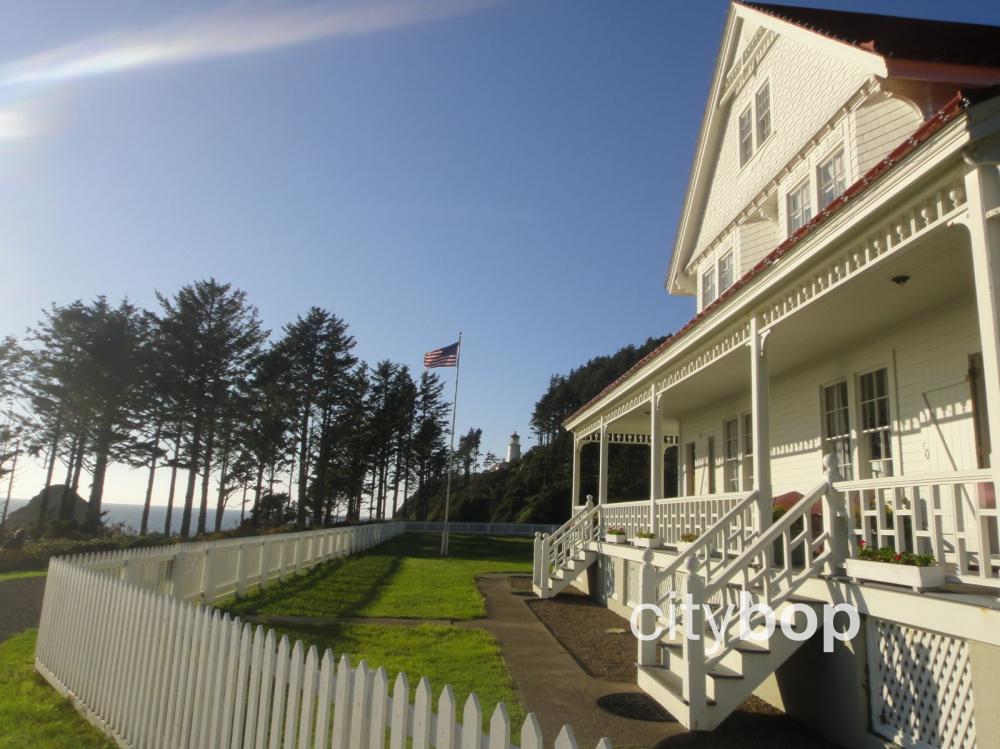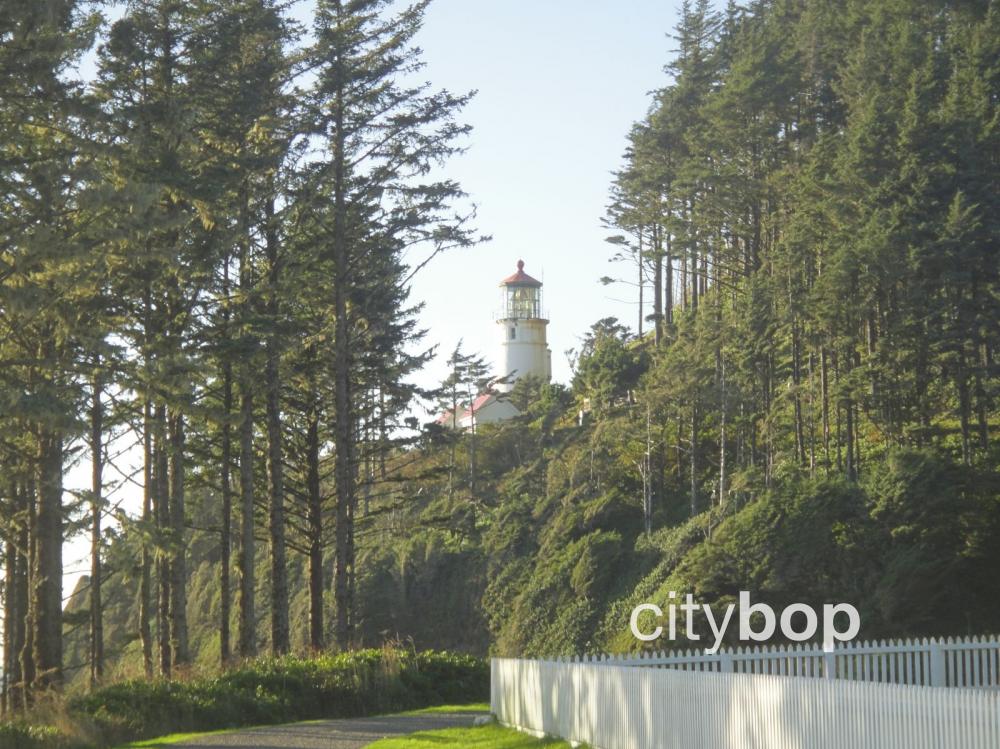 This working lighthouse can shine a beam 21 miles out to sea.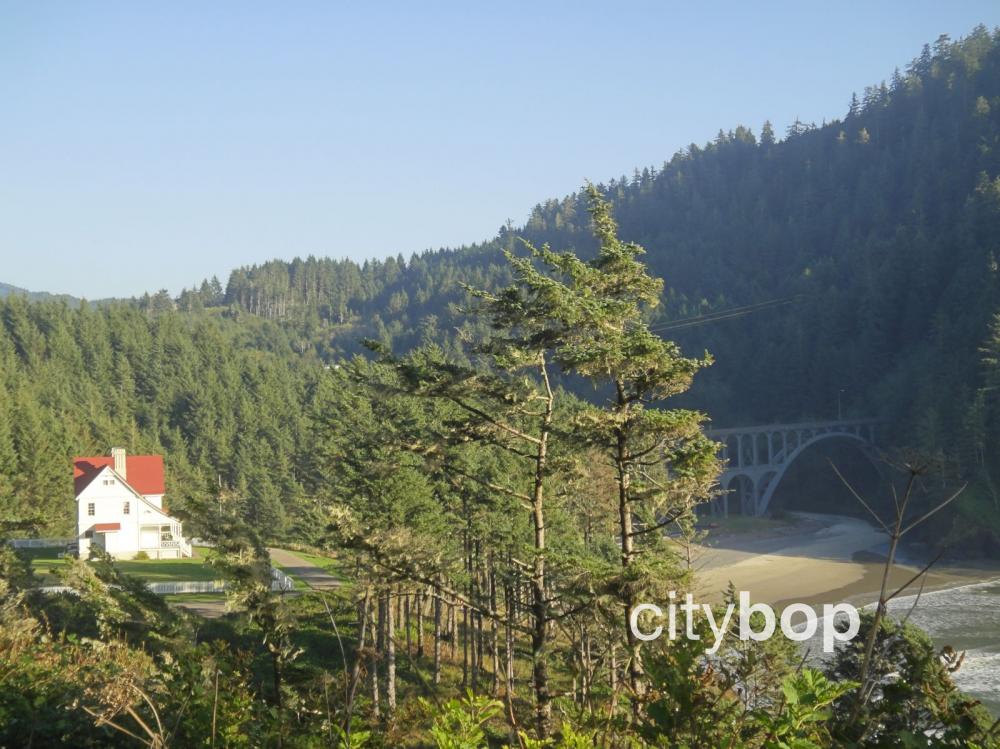 4. Arrive at the Heceta Head Lighthouse.
The Heceta Head Lighthouse is perched on a headland, 205 feet above sea level. The lighthouse is 56 feet tall.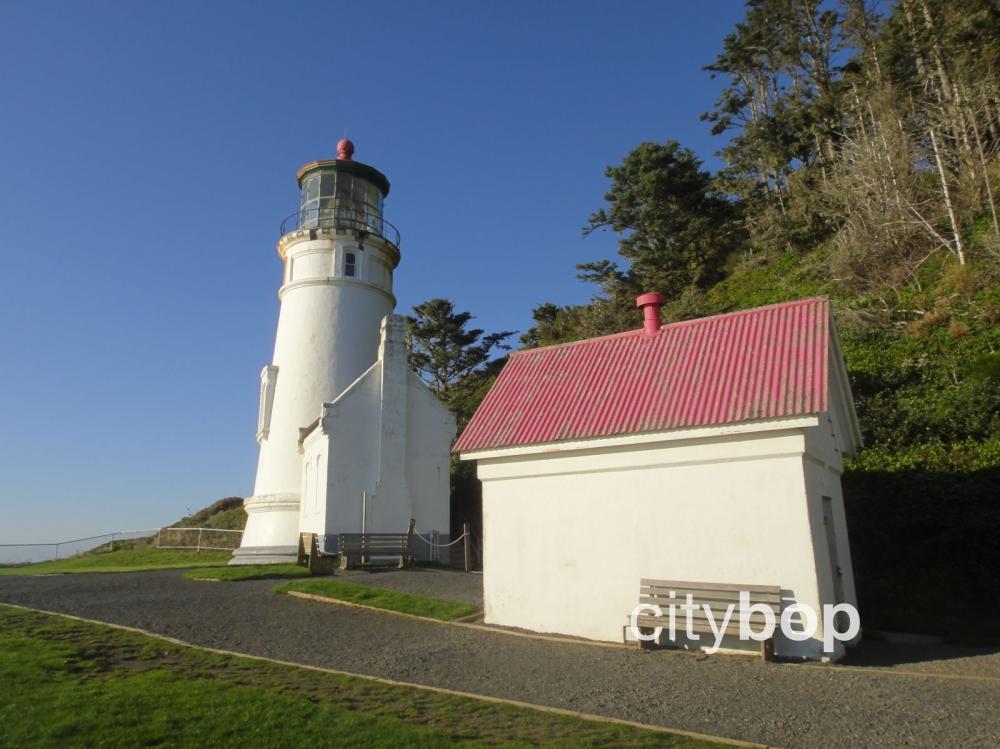 5. Savor beautiful views of Cape Creek Bridge, built in 1932 when the highway was constructed.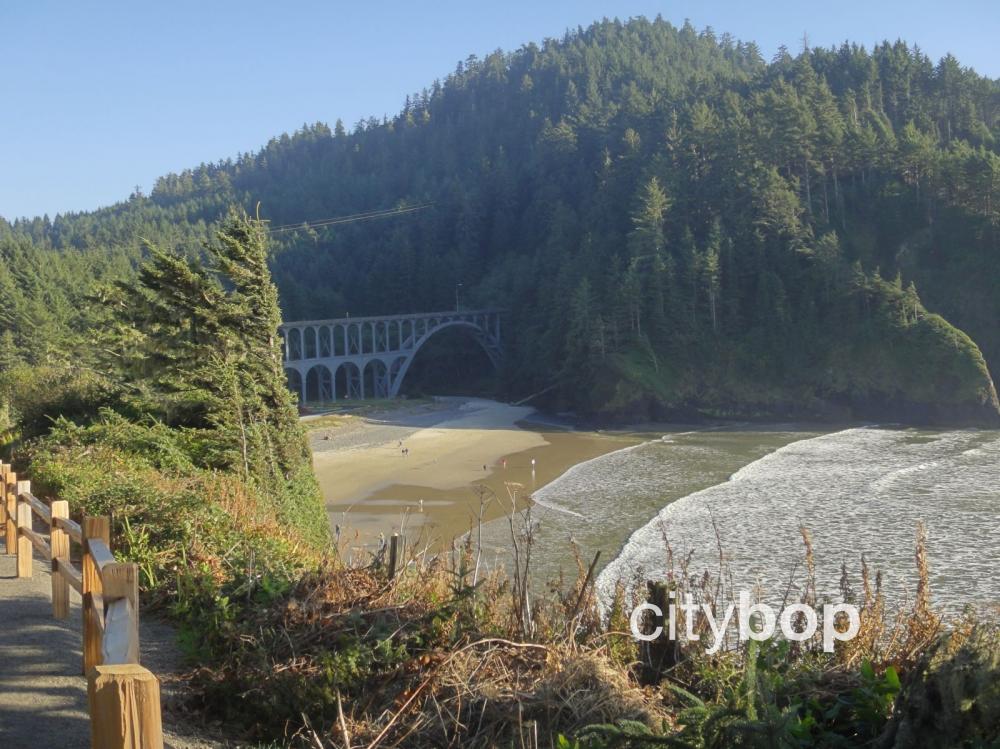 6. Look out at the Sea Lions Caves Visitor Center on the distant clifftop.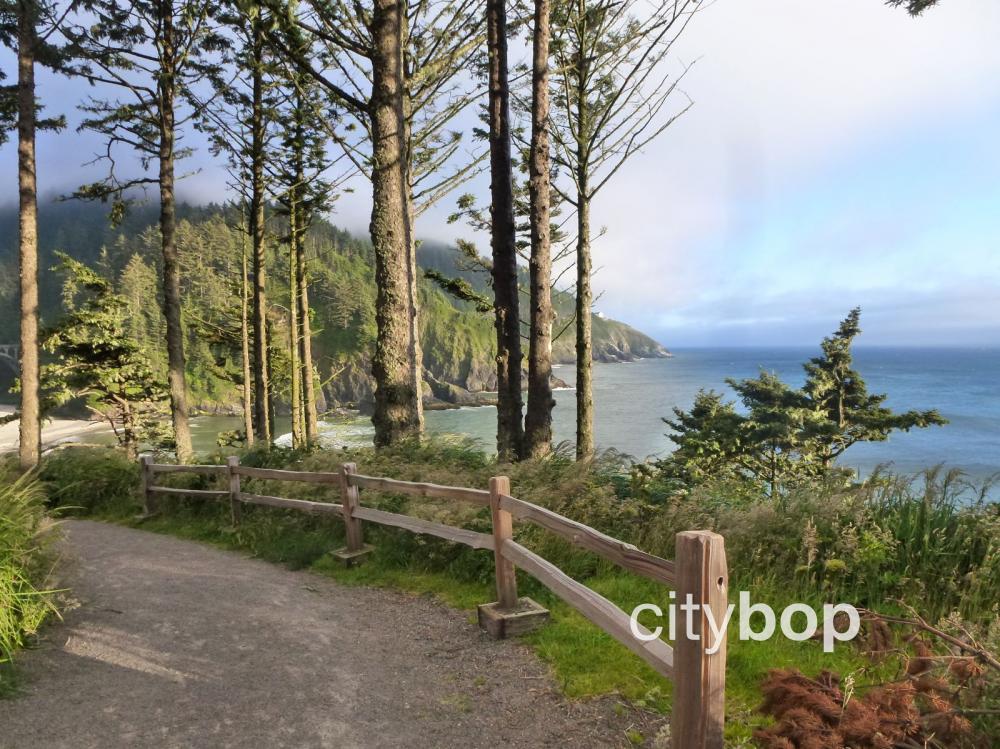 7. Stay overnight at the Lighthouse Keeper Quarters, and enjoy a spectacular seven course breakfast.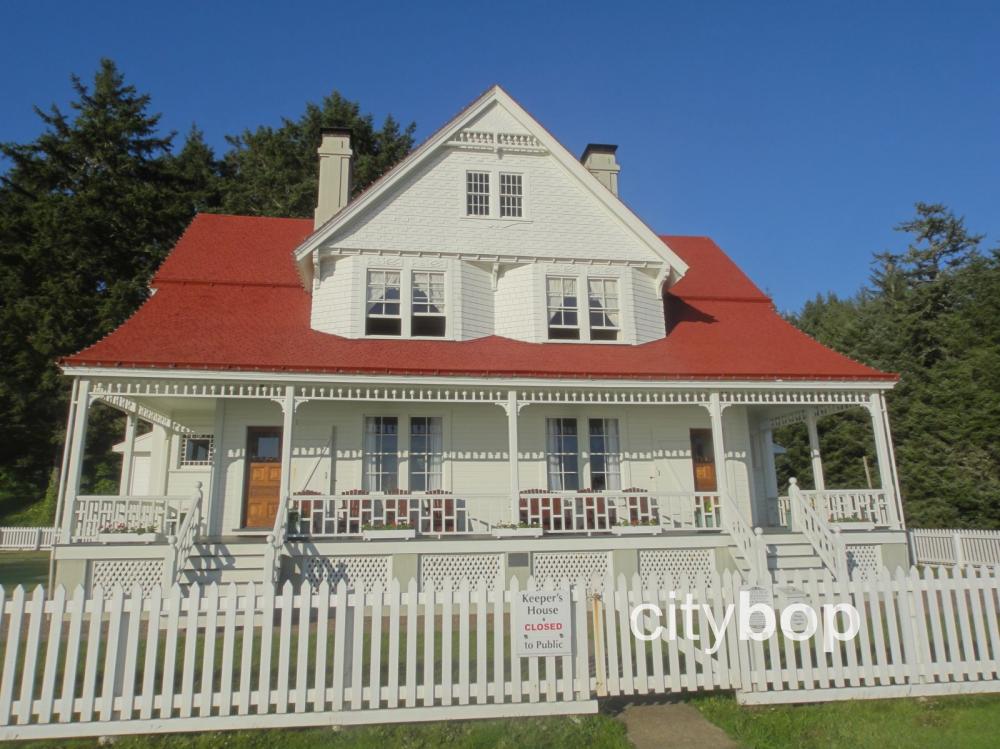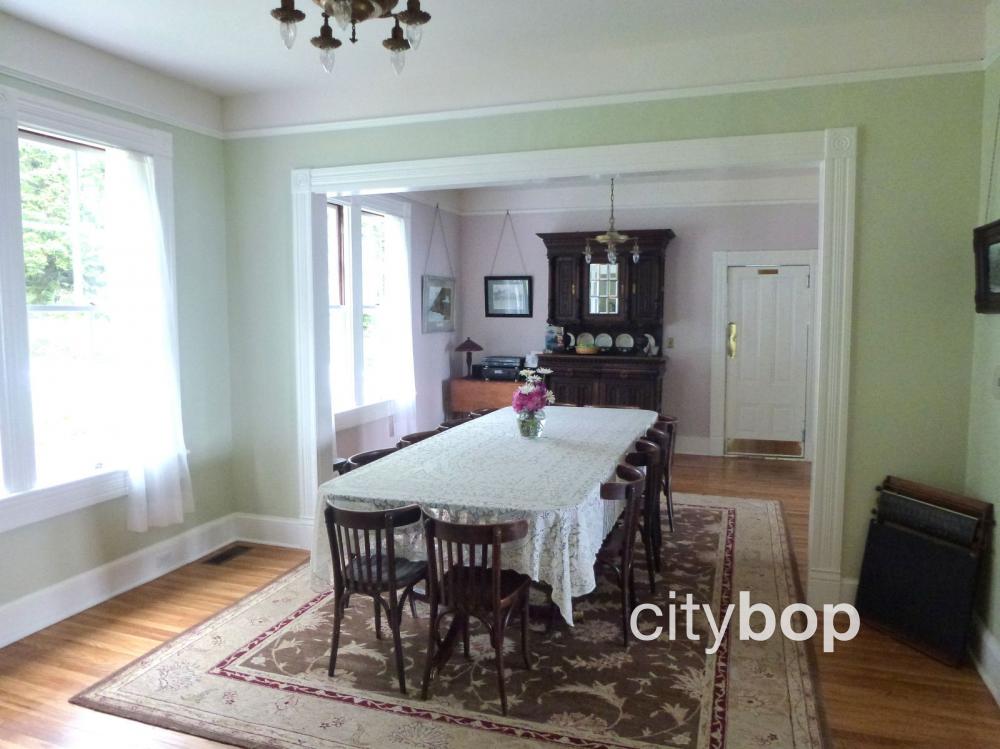 There's also a wine and cheese social each evening.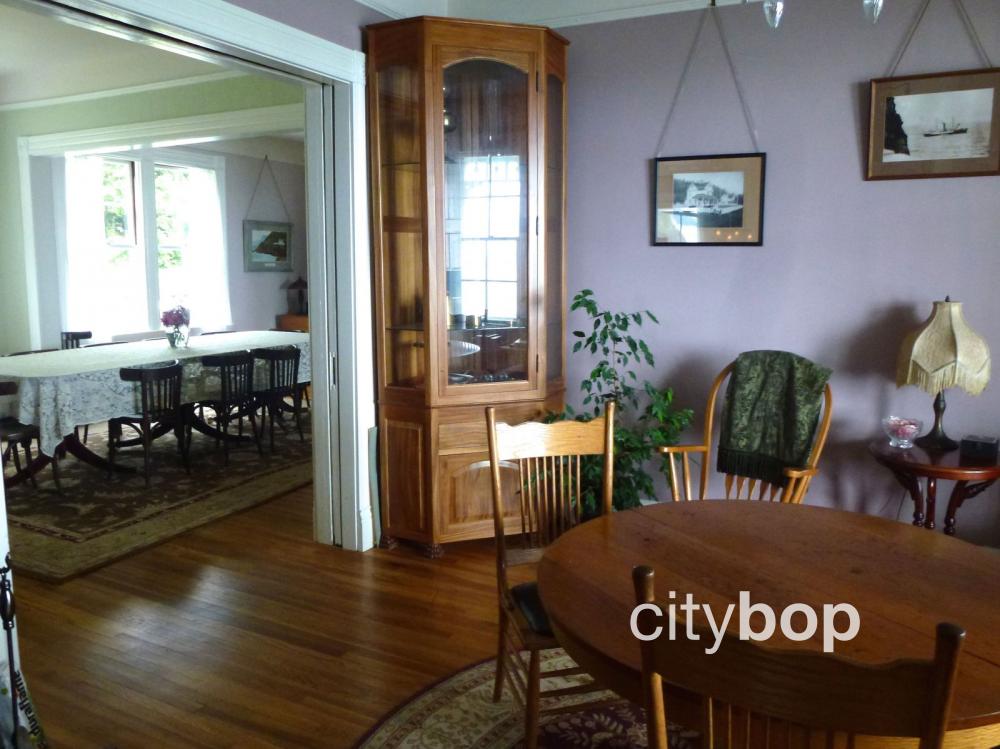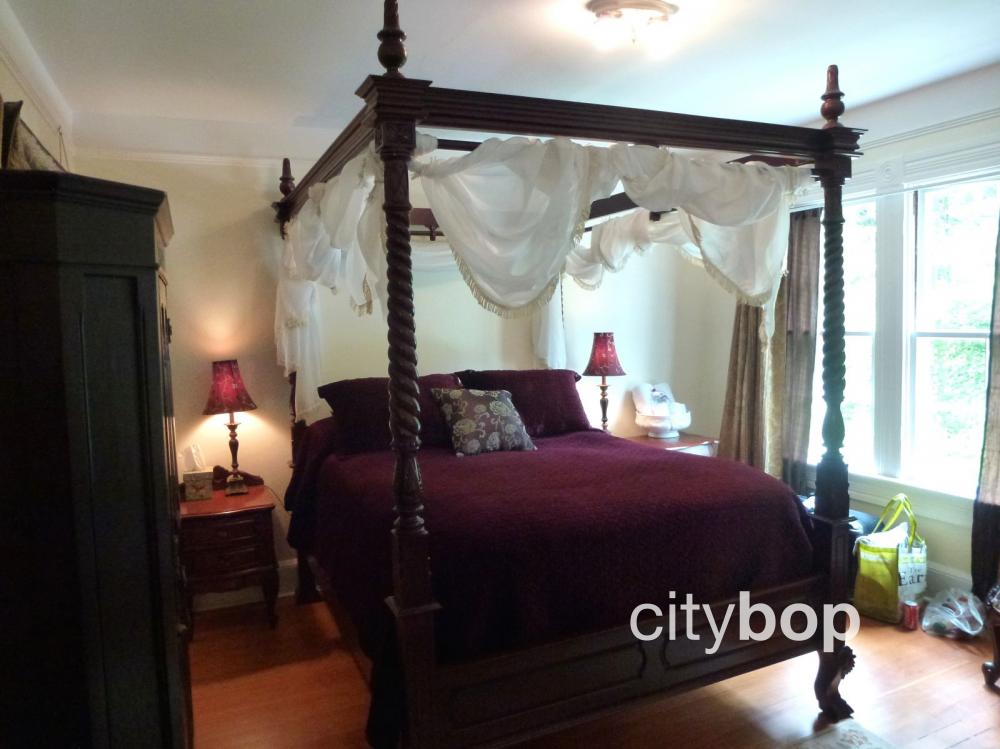 There are six rooms available. This is the Queen Anne Room with a four poster bed.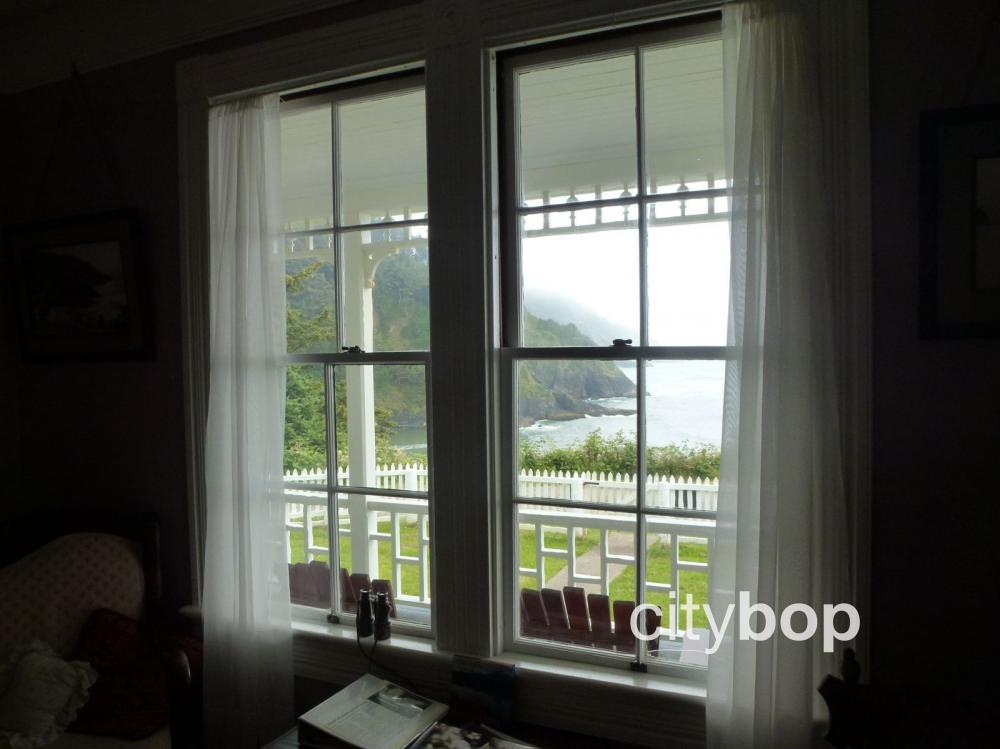 Check out those incredible views from the room!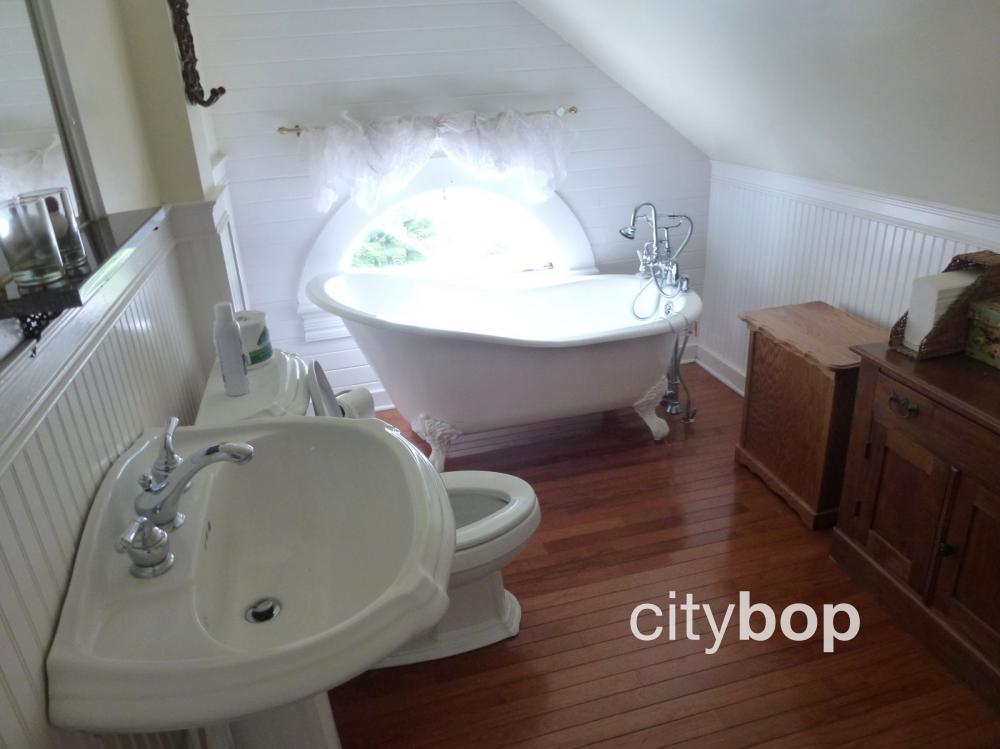 The shared bathroom across the hallway has a clawfoot tub. Some of the rooms also have private bathrooms.
8. Explore the glorious beach at Heceta Head.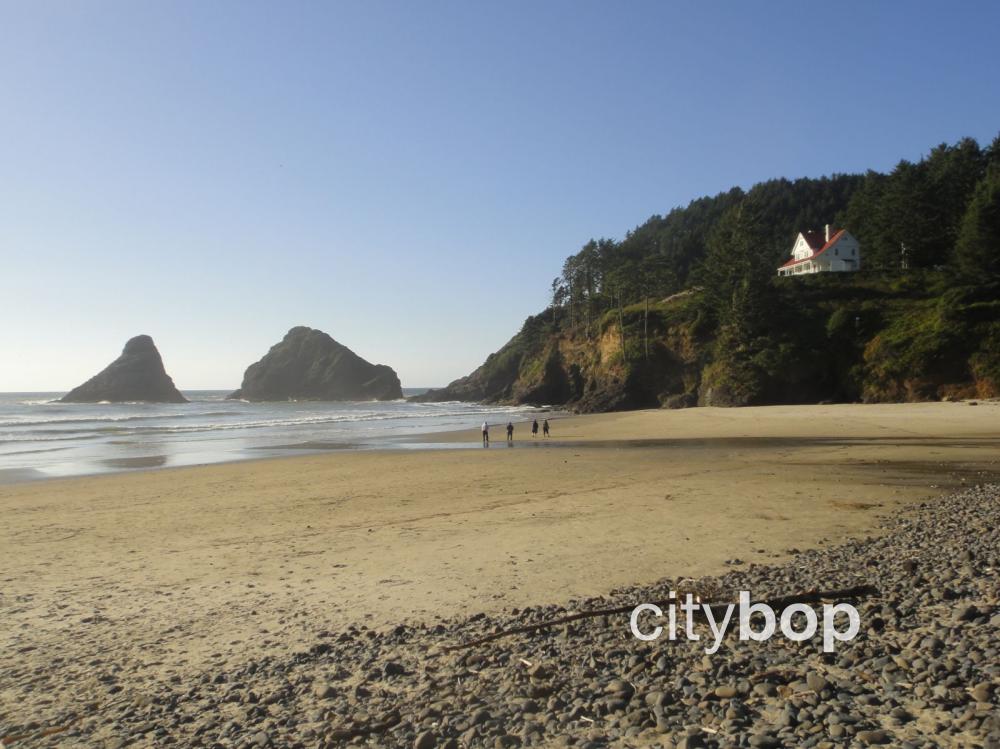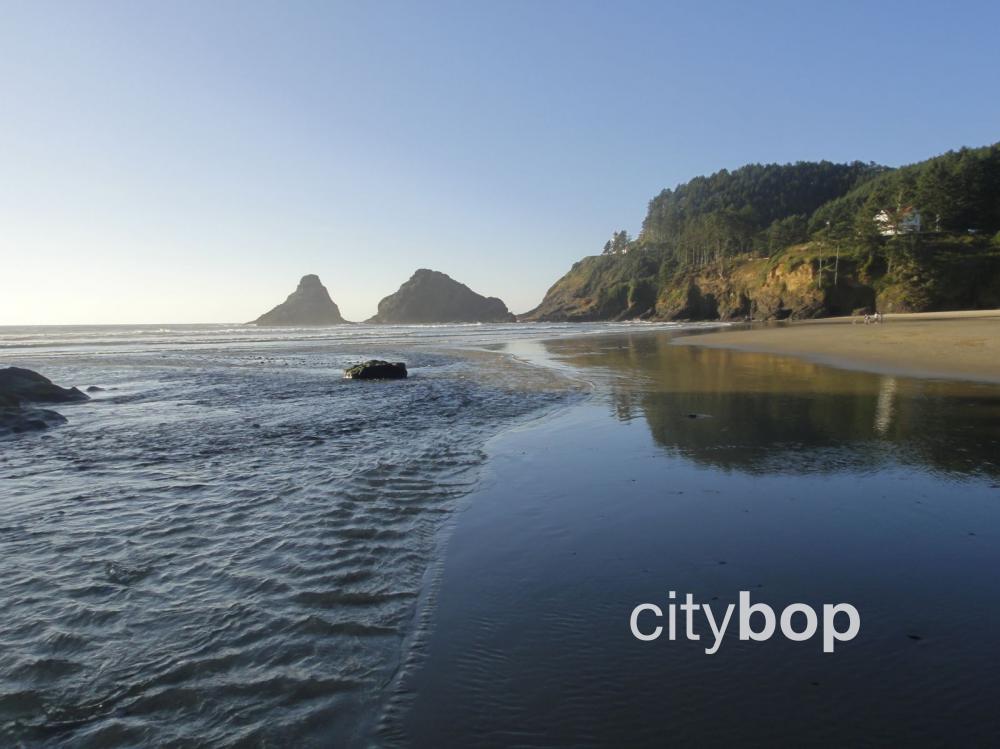 This breathtaking beach is known as Cape Cove.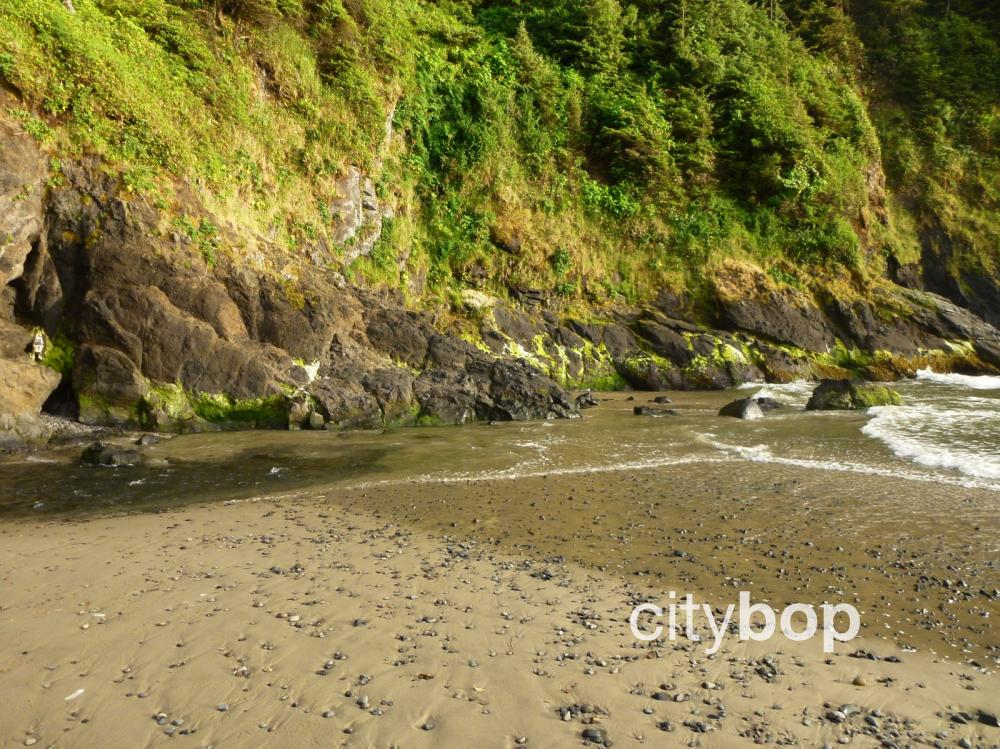 Cape Creek flows beneath the bridge and out into the ocean.
9. Travel 1-mile south to this overlook on Highway 101, for amazing views of Heceta Head Lighthouse.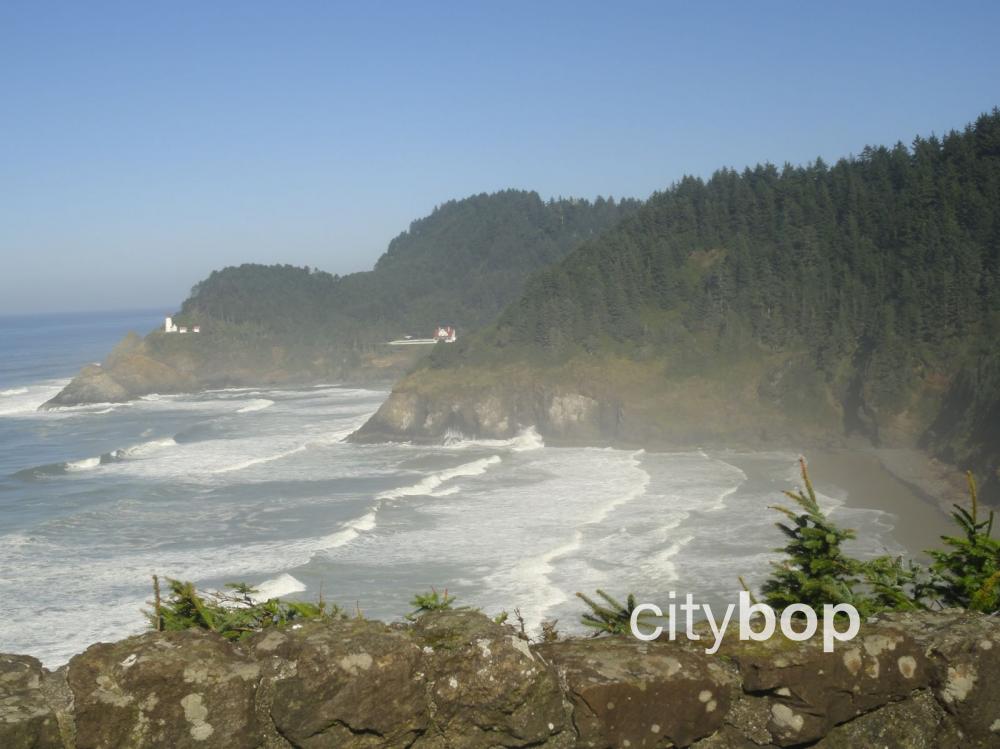 10. Don't forget to visit the Sea Lions Caves just 1.6 miles south of Heceta Heads, or Old Town at Florence, 12-miles south of Heceta Head.