Kids can frolic in the calm waters of La Jolla Children's Pool Beach.
The charming seaside village of La Jolla has the perfect beach for young children, protected by a curved breakwater.
However, the Children's Pool Beach is off-limits to visitors during the harbor seal pup season (mid-December to mid-May).
During these cooler months you can view the beach from the cliffs above, or wander down to the breakwater.
The Children's Pool Beach is busiest during the summer months of July, August and September.
5 best things about Children's Pool Beach
1. La Jolla Children's Pool Beach is protected by a 300-foot curved breakwater.
The breakwater was constructed in 1931, donated by local philanthropist Ellen Browning Scripps. Ellen wanted to create a safe cove for children to swim in, protected from the dangerous surf and currents that had already claimed many lives at La Jolla.
Ellen definitely left her mark on La Jolla, also founding the nearby Scripps Insitution of Oceanography, Scripps Hospital, La Jolla Public Library and purchasing the land for Torrey Pines State Reserve.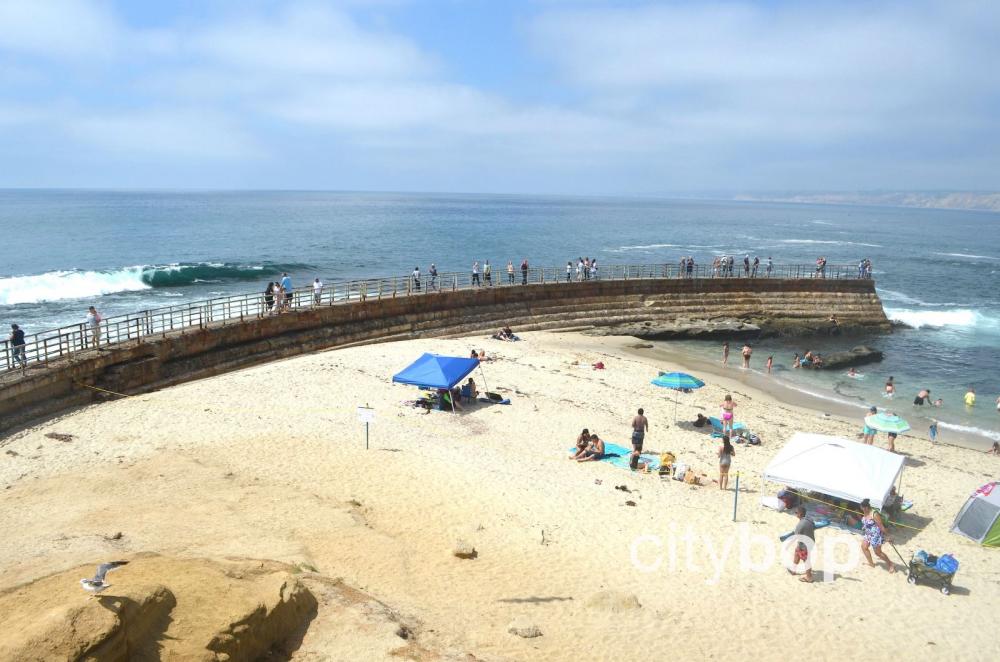 Children's Pool Beach San Diego: 5 BEST Things to Do
It's fascinating to note that the breakwater is actually on an incline. The majority of the breakwater is 10-feet high, increasing to 16-feet high as it juts out into the ocean.
2. Relax on the large sandy area at the Children's Pool Beach.
Bring your umbrella, beach towel and sand toys for the kids, and relax at the picturesque La Jolla Children's Pool Beach.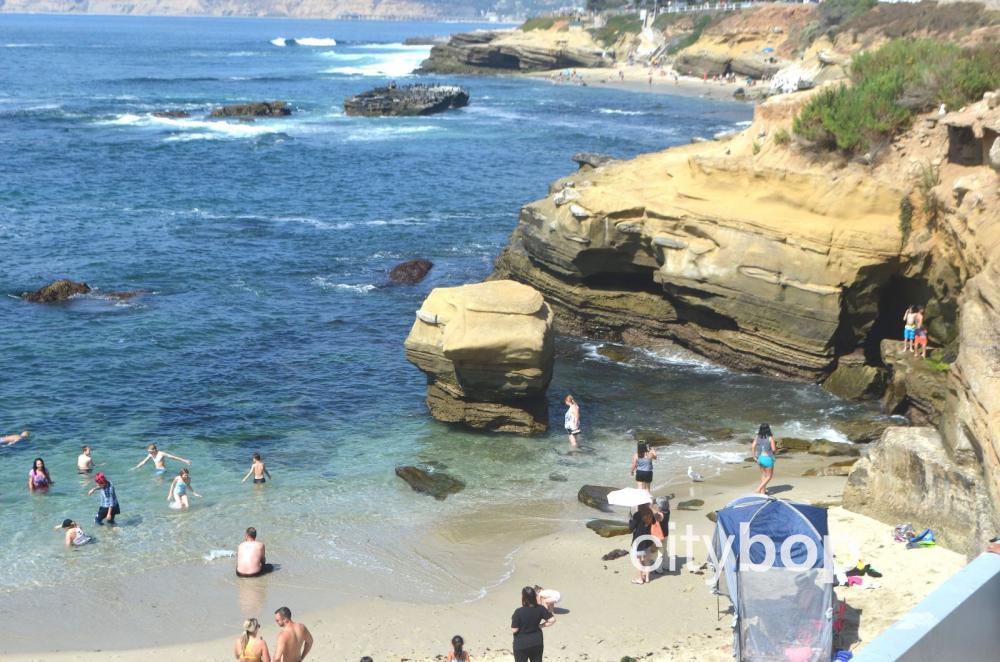 #1 GUIDE to Children's Pool Beach San Diego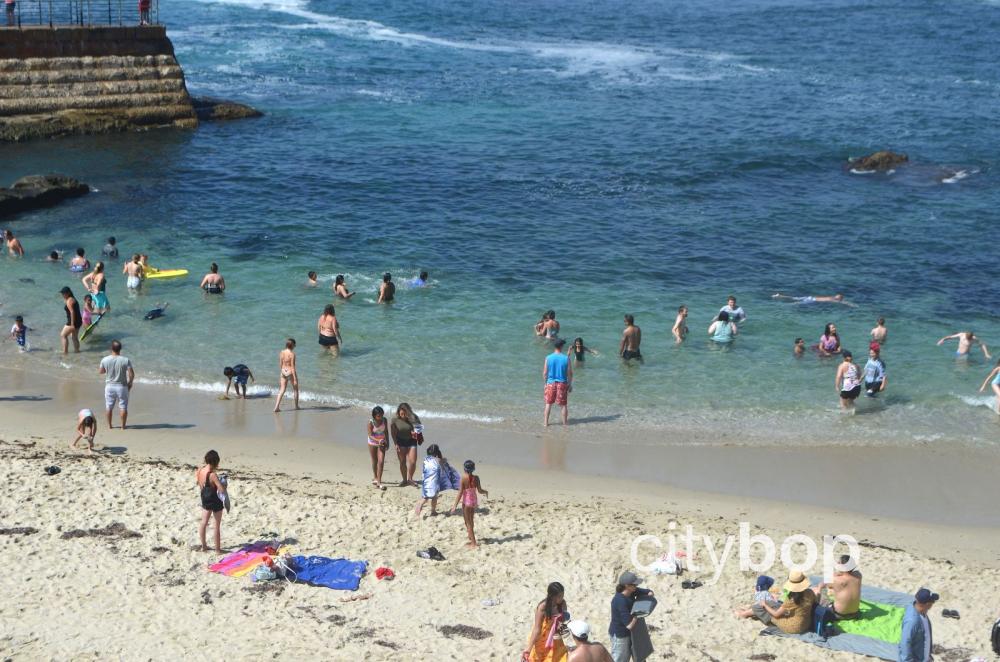 #1 GUIDE to Visit Children's Pool Beach
3. A seasonal lifeguard station overlooks the beach, with convenient restrooms.
The seasonal lifeguard station on the cliffs at Point Mencinger, overlooks both South Casa Beach (pictured) and the Children's Pool Beach.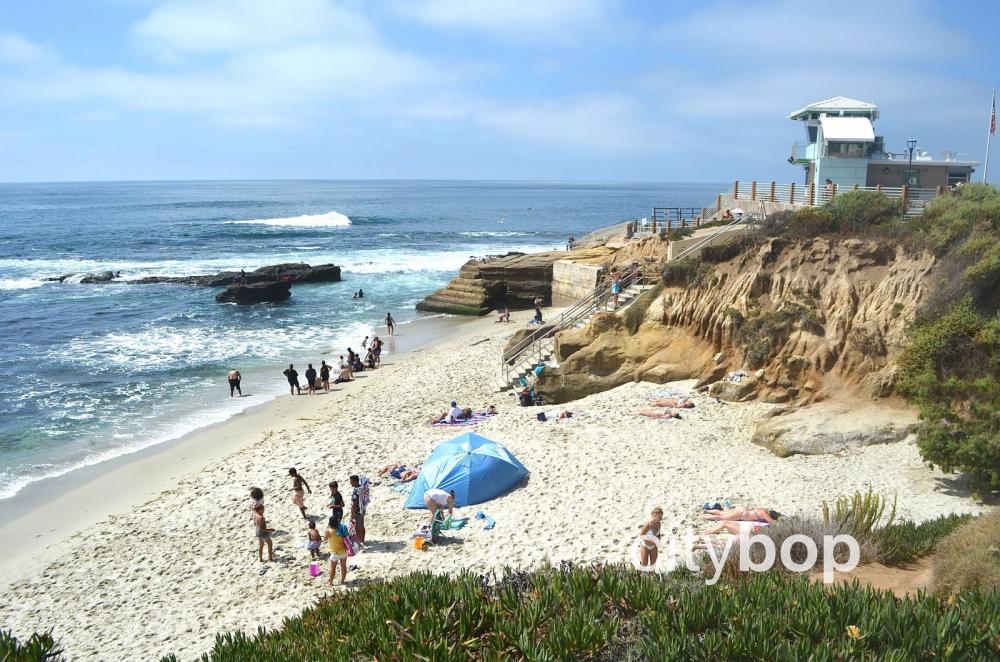 4. Walk out along the historic breakwater for incredible coastal views.
Take an invigorating stroll along the breakwater at Children' Pool Beach, for beautiful views up the coastline to Scripps Pier and Torrey Pines.
The breakwater also connects with the famous 1-mile coastal trail that passes La Jolla's most spectacular beaches, and is one of California's prettiest coastal walks. The path starts at La Jolla Cove, then passes Boomer Beach, the Children's Pool Beach, South Casa Beach, Wipeout Beach, and finally the La Jolla tidepools.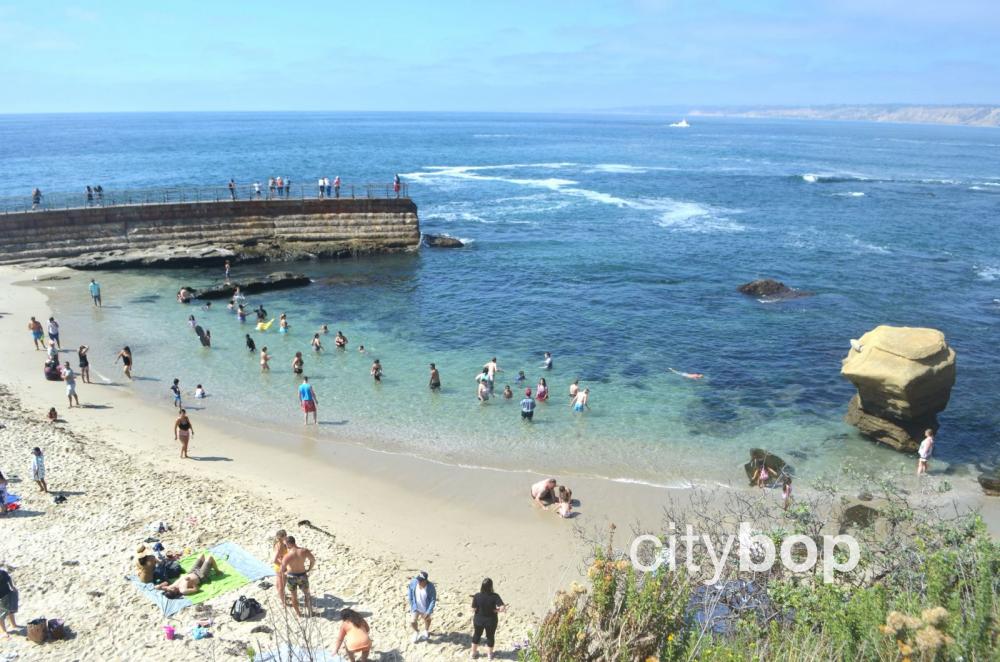 5 BEST Attractions at Children's Pool Beach San Diego
5. Wander up the hill to La Jolla village for a wide choice of restaurants.
Charming La Jolla village is bustling with cafes and restaurants. Purchase a delicious ice-cream for your kids at Batal Icecream, or Bobboi Natural Gelato, or sip a latte while enjoying water views at the casual AT Coffee House.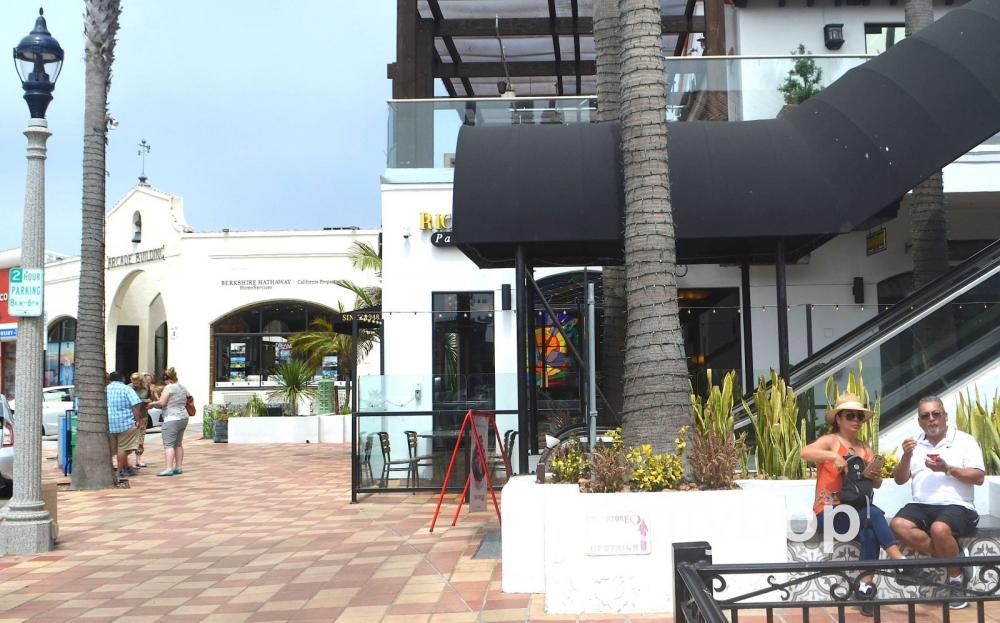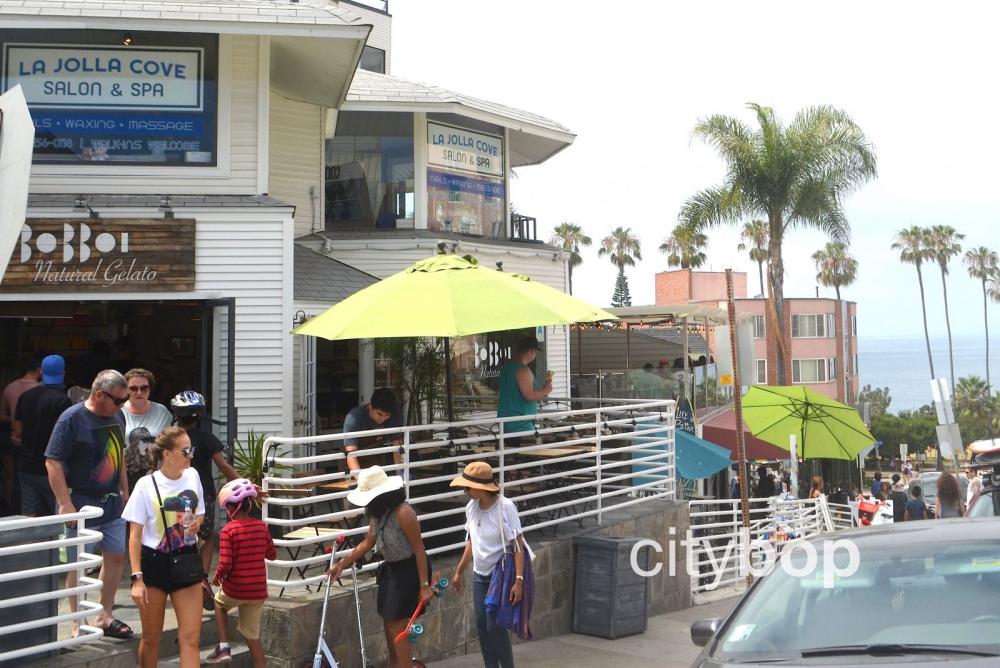 Know before you go.
Location: La Jolla. Closest cross streets are Coast Blvd & Jenner St.
Parking: metered parking at La Jolla.
Other fun things to do at La Jolla.​
Drive to spectacular Windansea Beach south of La Jolla to watch surfers, or take the family to the calmer waters at La Jolla Shores north of La Jolla. The nearby Birch Aquarium is a must-see.
More Beaches in San Diego