20+ BEST things to do in Seattle
Seattle is in the stunning Pacific Northwest of the USA in Washington State.
Citybop has the coolest things to do in Seattle
Seattle is a dynamic city that is the birthplace of Amazon, Microsoft, Starbucks and Boeing. It has a spectacular setting on the edge of a vast wilderness encircled by the Olympic Mountains, the Cascades and Mount Rainier. Seattle's gorgeous waterfront parks and beaches take advantage of these world-class views.
Explore Seattle's diverse neighborhoods and cultural attractions, with a broad array of museums and galleries. Enjoy soaring views over the cityscape from the Seattle Needle, Columbia Tower and Smith Tower. Find the best things to do in Seattle on citybop!
Seattle Center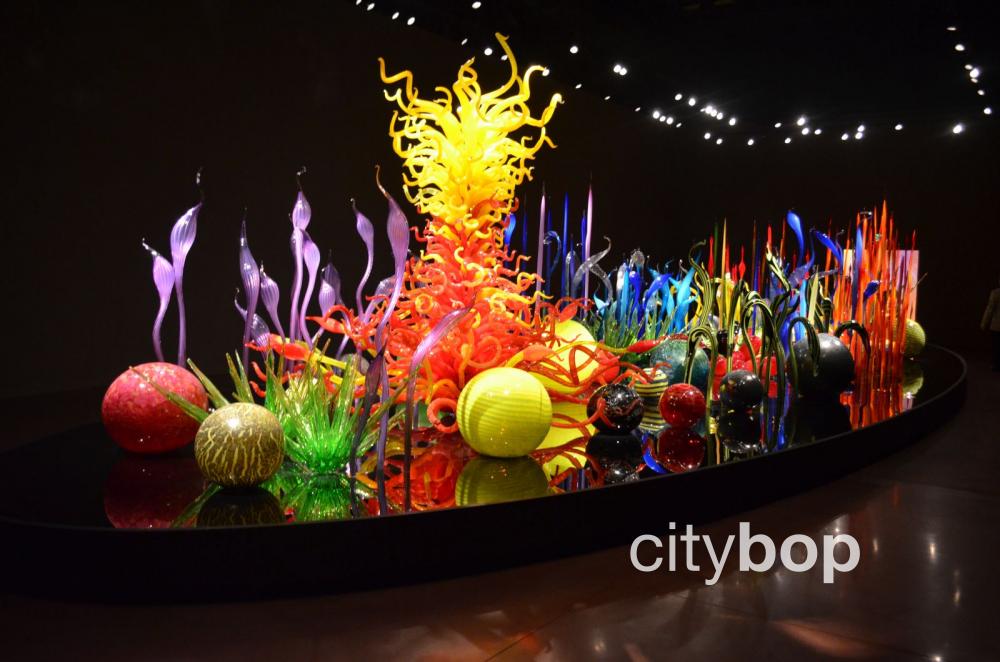 Seattle Center is north of downtown, and has popular attractions like the world-famous Space Needle, Museum of Pop Culture, and Chihuly Garden and Glass. The Seattle Center also has kid-friendly attractions like the Pacific Science Center, Seattle Childrens Museum, and Artists at Play Playground.
Central Seattle Waterfront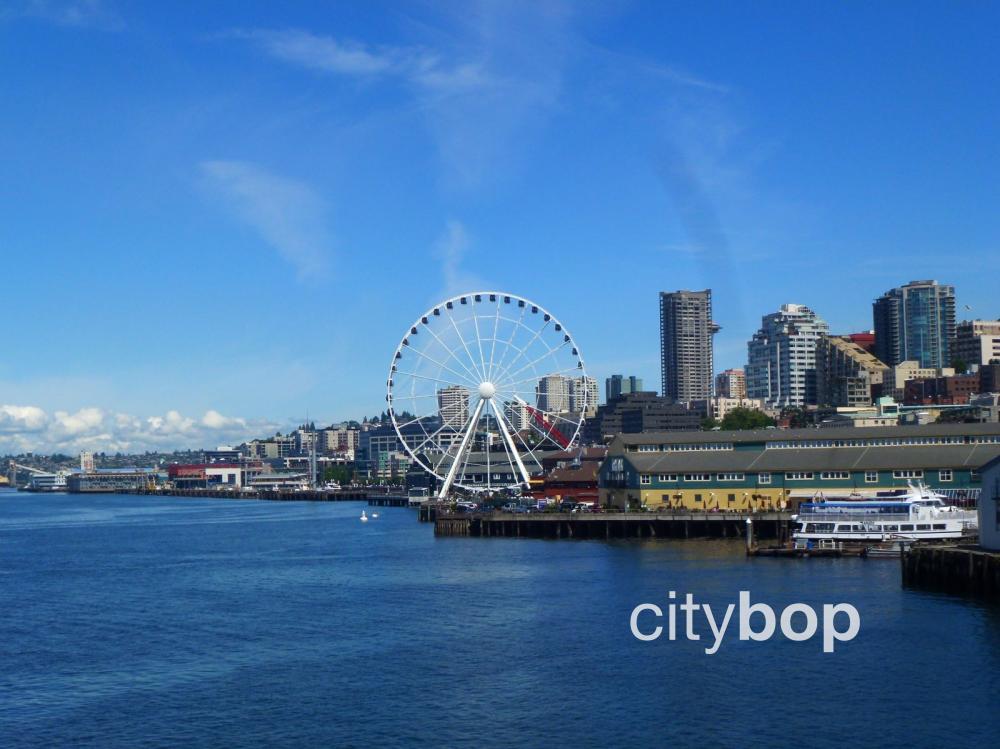 Central Seattle Waterfront is home to the lively Pike Place Market, Gum Wall, and Original Starbucks. Other Central Seattle waterfront attractions include the Seattle Aquarium and Seattle Great Wheel. Find things to do in Seattle waterways like booking an Argosy Cruise on Pier 56. Discover a wide choice of dining options along the Seattle waterfront, or stroll a few blocks back towards the city to the celebrated Seattle Art Museum.
Northern Seattle Waterfront
The northern Seattle waterfront has the spectacular Olympic Sculpture Park spread over 9-acres with stunning sculptures. For incredible views take the 1.25-mile trail along Elliot Bay at the nearby Myrtle Edwards Park. This walking path is a very popular thing to do in Seattle.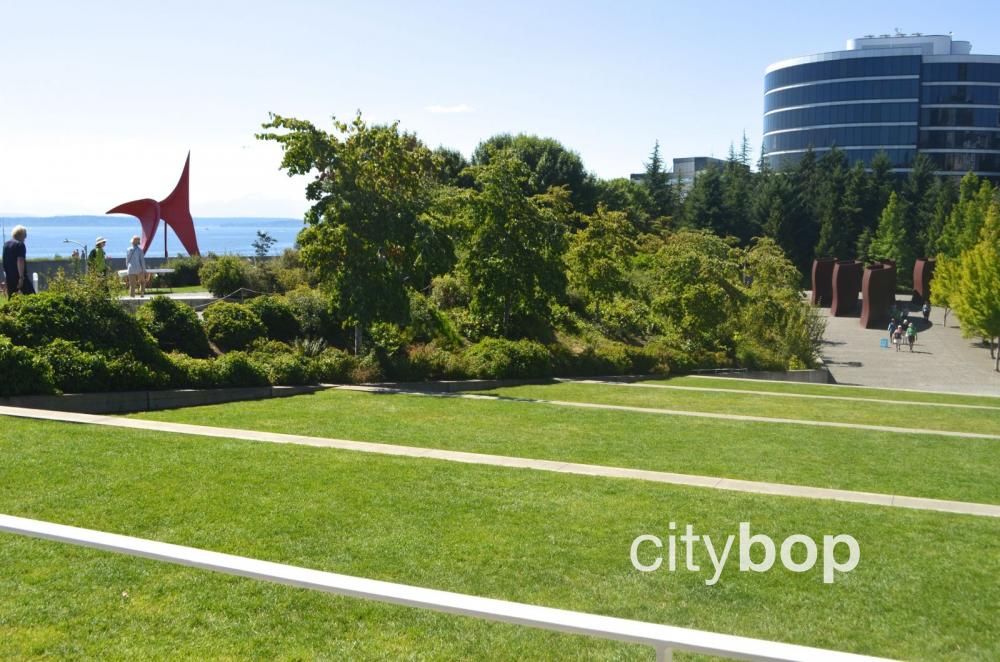 Pioneer Square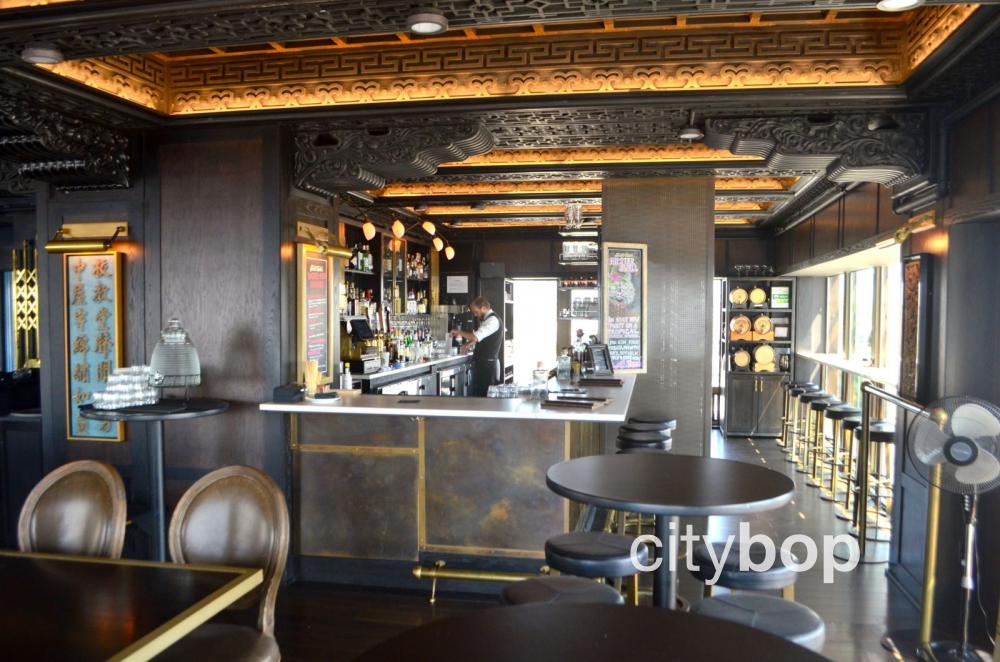 Pioneer Square is just south of the city and is the historic center of Seattle. It's listed on the National Register of Historic Places. Most of the 19th century brick and stone buildings have been preserved. Take the interesting Bill Speidel Underground Tour through Seattle's old town, or visit the FREE Klondike Gold Rush Museum. The UPS Waterfall Garden Park is a block away from the museum.
For incredible views visit the 35th floor of the magnificent Smith Tower. Just a few blocks away take the elevator to the 73rd floor of Seattle's tallest building at the Sky View Observatory.
China Town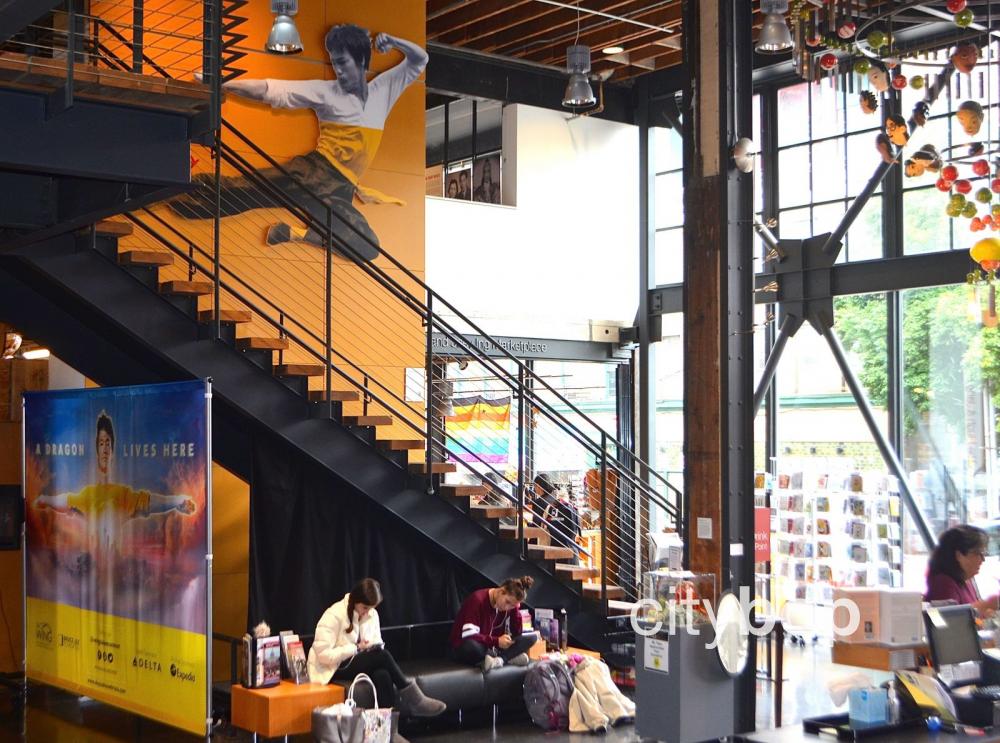 China Town is adjacent to Pioneer Square. Key attractions include the Wing Luke Museum with poignant exhibits on the experience of Asian American immigrants in Seattle. The Seattle Pinball Museum is also in China Town with fun, vintage arcade games from the 1960's to today.
Seattle downtown shopping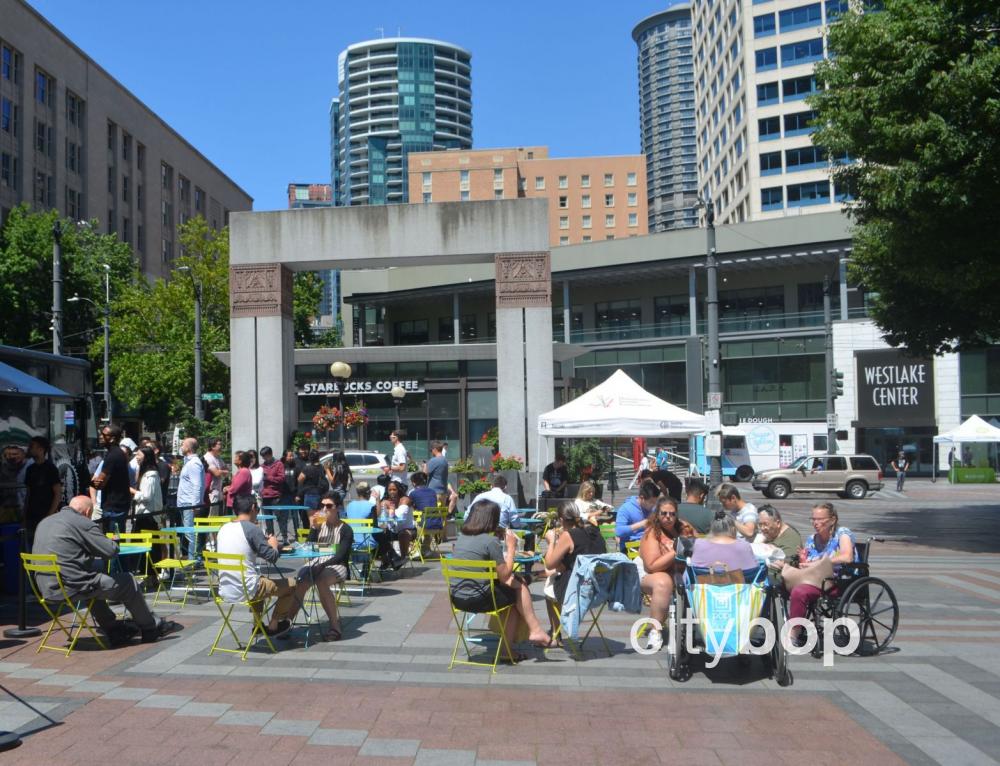 Seattle downtown shopping is mostly concentrated along Pine Street in the city. Start at 7th Avenue and Pine Street for shopping at the Pacific Place Center, Westlake Center, Nordstrom and Macy's. Learn about downtown Seattle.
South Lake Union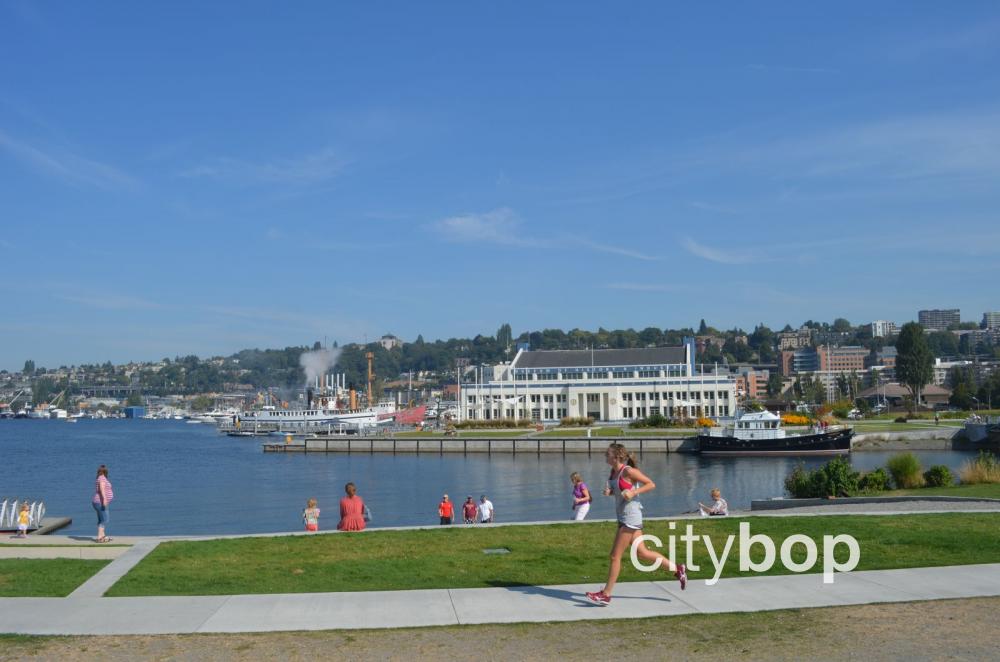 South Lake Union is a short walk from the city and the home of Amazon. Enjoy great views across South Lake Union from iconic restaurants like Daniel's Broiler or Duke's Seafood. Watch float planes attempt tricky landings and take-offs on the lake. Visit MOHAI (Museum of History and Industry) at Lake Union, or book a tour of the remarkable Amazon Spheres.
Capitol Hill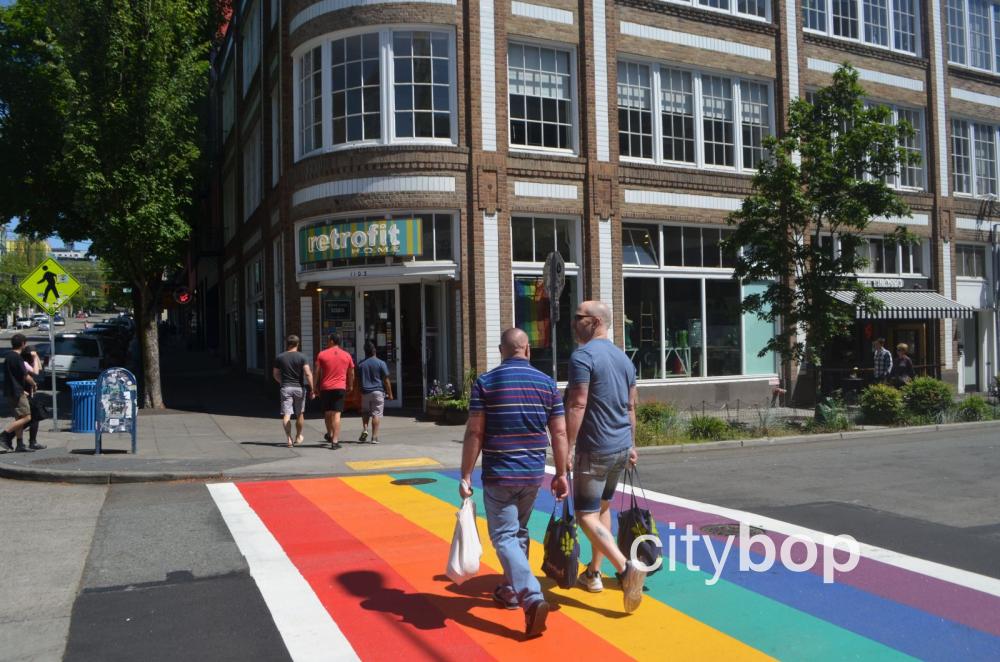 Capitol Hill is just minutes from downtown, and was the birthplace of the original 1990's grunge scene. This is a more alternative scene, with clothing consignment stores, mid-century furniture stores, tattoo parlors, live music venues, and block parties. Stroll along Pike Street at Capitol Hill for a fabulous selection of restaurants, and don't forget to visit the renowned Elliot Bay Book Company. Enjoy a tasting flight of rare coffee blends at the Starbucks Reserve Roastery.
Queen Anne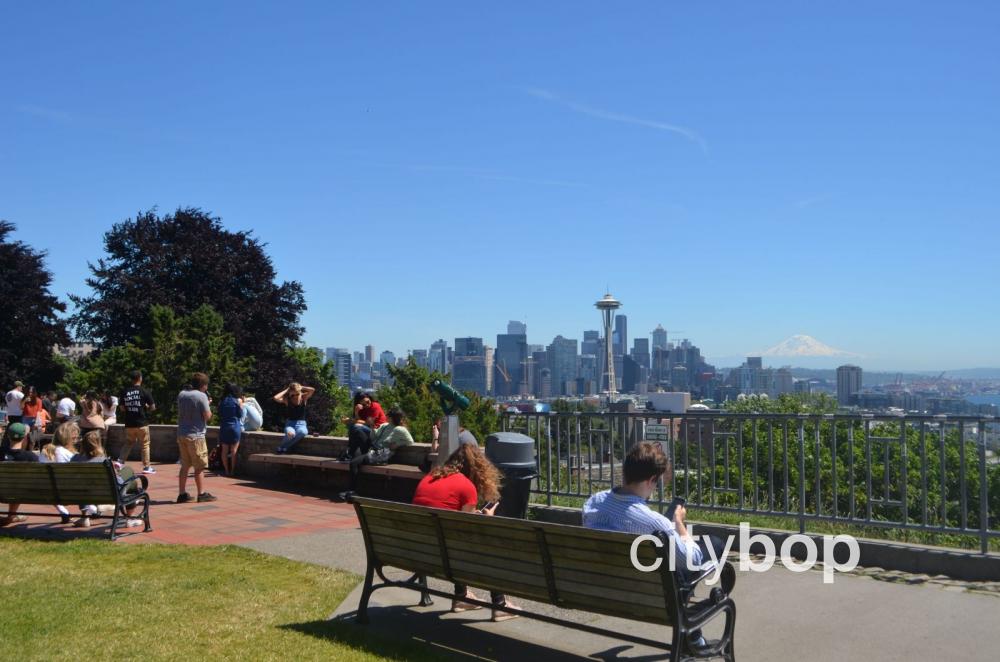 Queen Anne is an affluent, inner city neighborhood in Seattle. Visit Kerry Park viewpoint for an iconic photo of the cityscape with the Space Needle and Mt Rainier. This is the best photo you'll get of Seattle, and is one of the most popular things to do in Seattle.
Ballard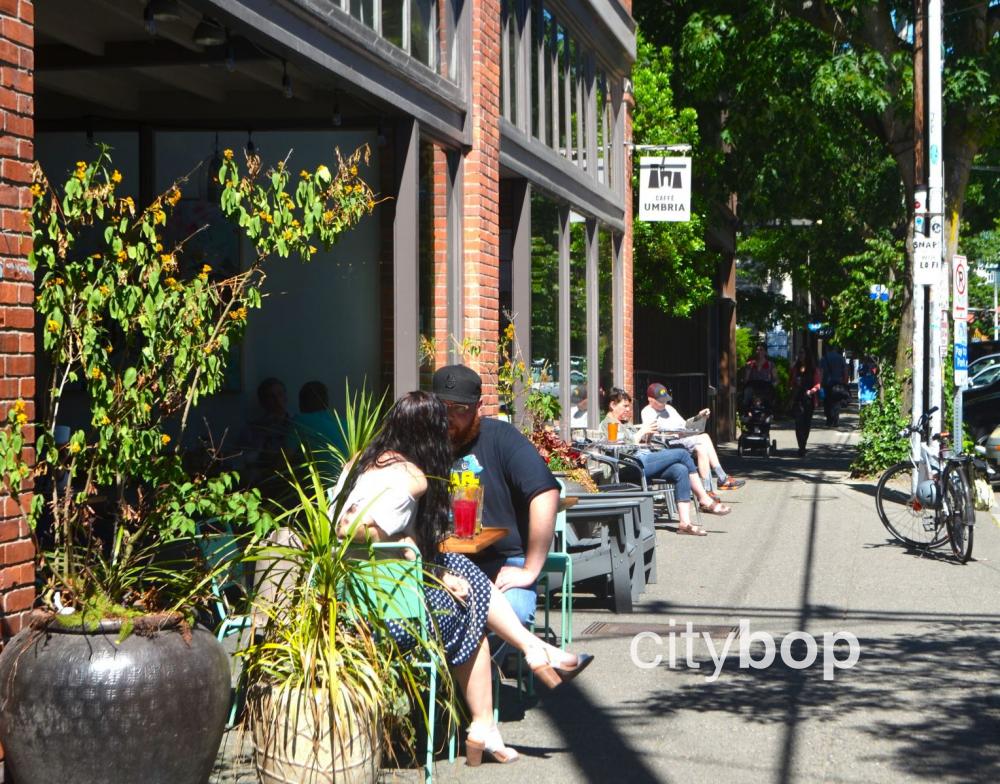 The old scandinavian neighborhood of Ballard has transformed from a working class fishing village, to a popular shopping and culinary destination. The beautifully preserved historic buildings along Ballard Avenue NW now house a great selection of restaurants, wine bars, boutiques and gift shops.
Walk a few blocks to the Ballard Locks to see the fish ladder, visitor center and botanic garden. The Nordic Museum is close by, and documents the last 12,000 years of Scandinavian history. Many of the original settlers in Ballard had Scandinavian roots. For some of the best views of the Olympic Mountains, drive down Seaview Avenue Northwest to dine on the outdoor patio at Rays Boathouse restaurant. Nearby Golden Gardens provides access to one of Seattle's most popular beaches, with spectacular views across Puget Sound, and is one of the most popular things to do in Seattle.
Fremont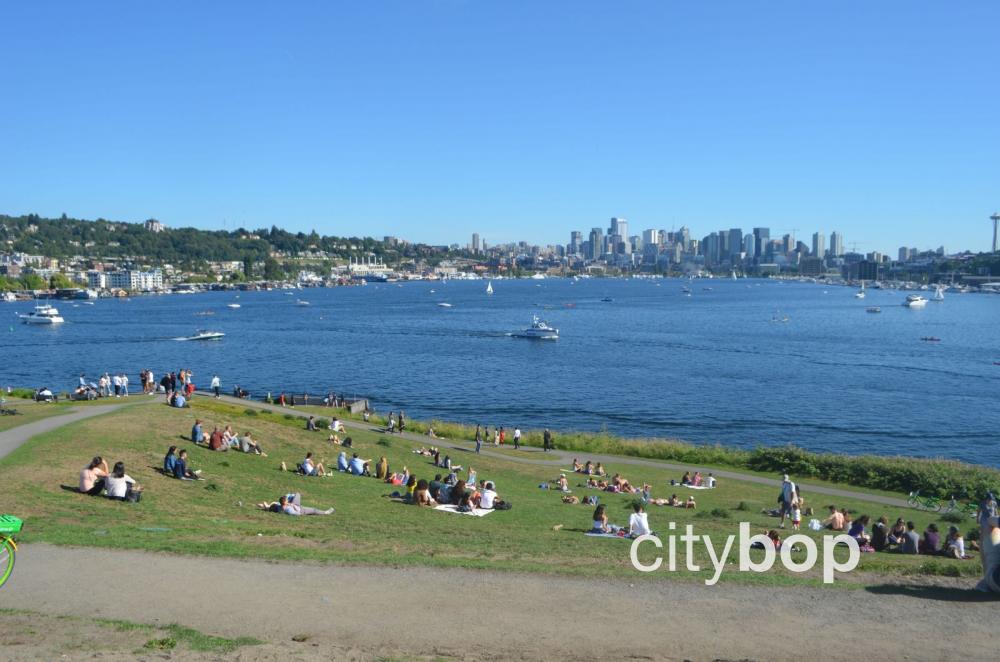 Fremont is an artsy, bohemian community north of the city, with street sculpture and an eclectic mix of buildings. Visit restaurants and shops at Fremont, take a photo with the scary Fremont Troll, or drive to the nearby Gas Works Park for incredible views of the city skyline across Lake Union.
Alki Beach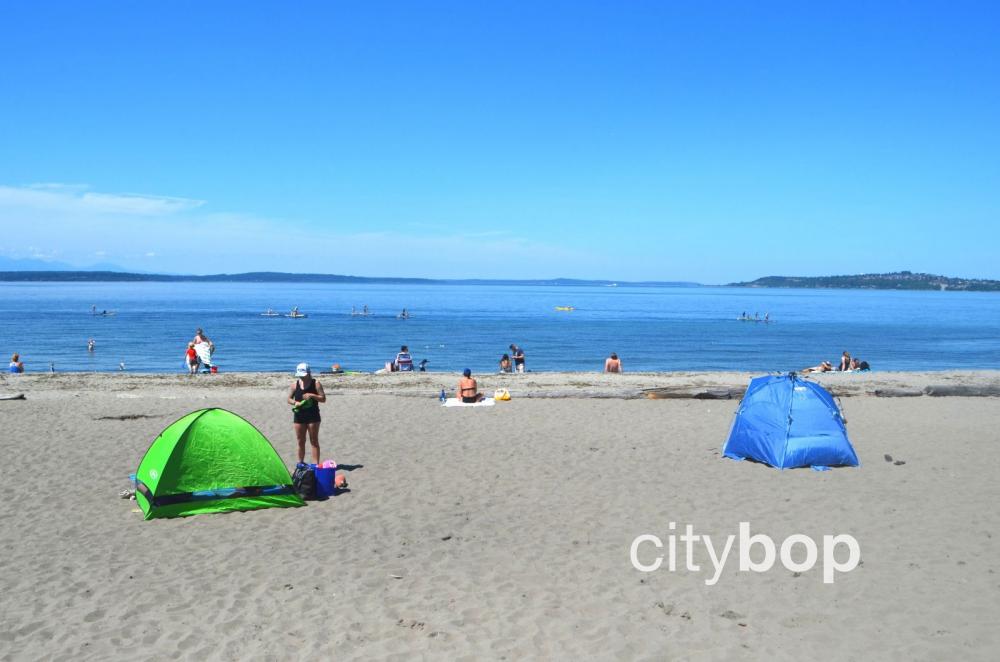 Alki Beach is a 15-minute drive to West Seattle from the city-center, and is Seattle's version of a beachside village. Enjoy stunning views of the Seattle skyline back across the water from Saltys, and rent a bike and go sightseeing along Alki Beach on Alki Avenue SW. The water is too cold for swimming but you'll enjoy a very relaxed vibe. Just south of Alki Beach is magnificent Lincoln Park with a waterfront path, forested trails, a playground and the heated Colman Pool with incredible views.
Golden Gardens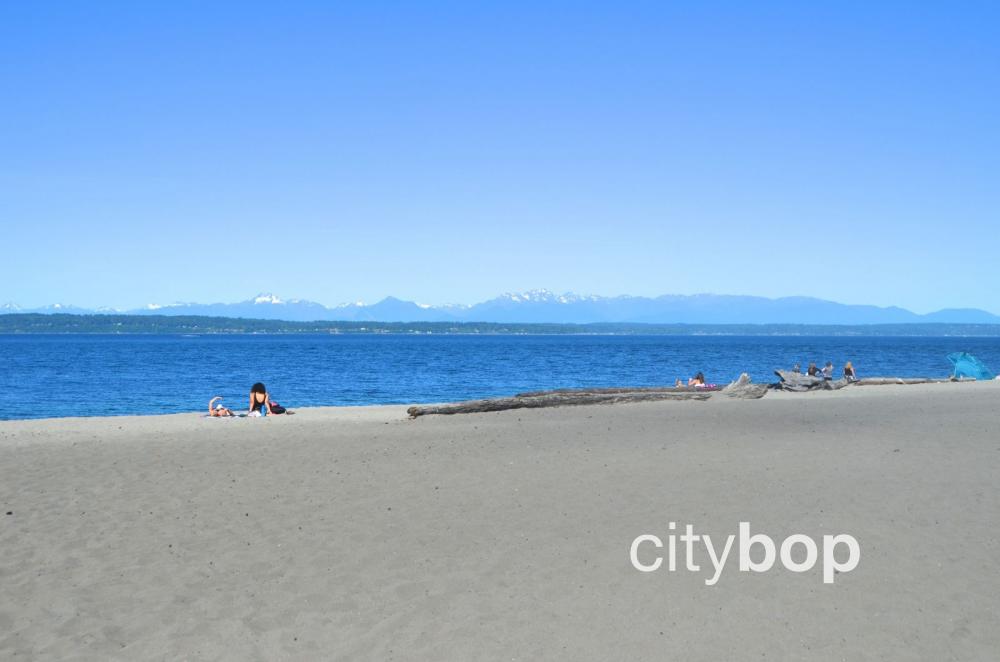 Golden Gardens has a wide sandy beach, with incredible views of Puget Sound and the Olympic Mountains. It's a popular place during summertime when visitors sunbathe on the beach, play volleyball, or watch the magnificent sunsets. It's easily accessible, in the popular neighborhood of Ballard, just 20 minutes from downtown Seattle.
Green Lake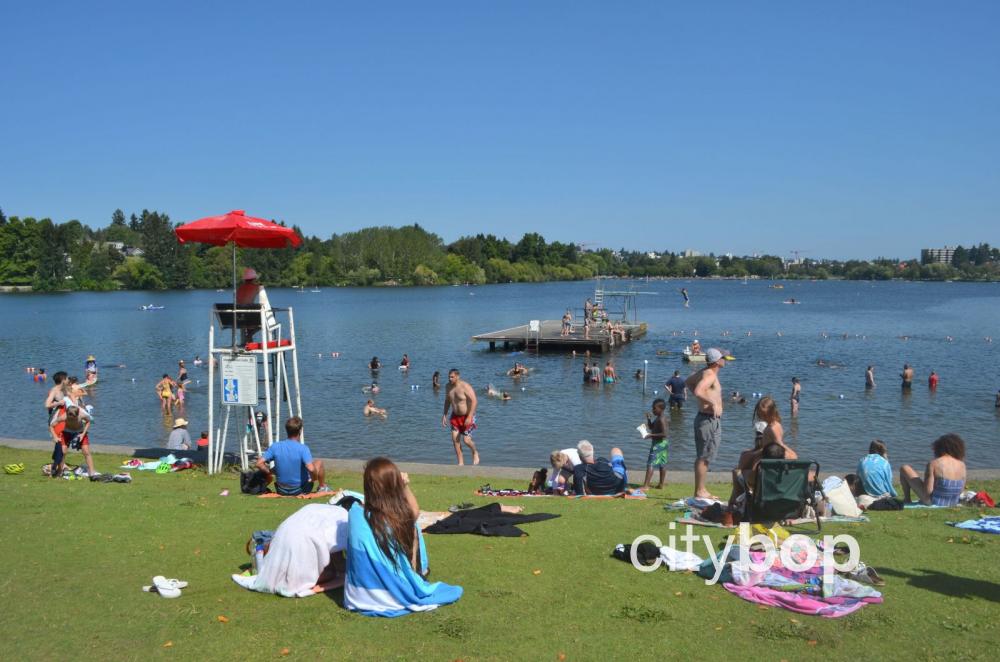 Green Lake is 10 minutes north of Seattle in an affluent neighborhood. Green Lake has a 2.8 mile path that encircles the lake. It's popular in all seasons for walking, running or biking, and boat rentals are available year-round. In summer the two beaches (East Beach and West Beach) get very busy. There's also a wading pool for kids.
Discovery Park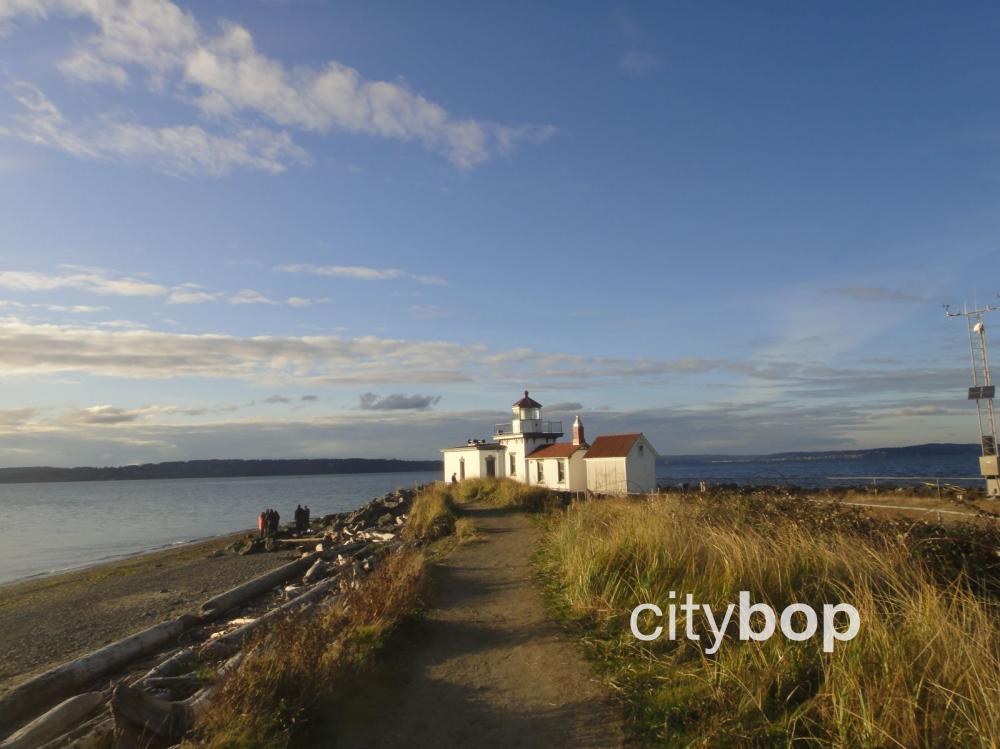 Visit Seattle's largest park, just ten minutes from downtown. There are miles of bluff-top trails with soaring views out to the Olympic Mountains, a historic army fort with well preserved buildings, and an enchanting lighthouse.
Volunteer Park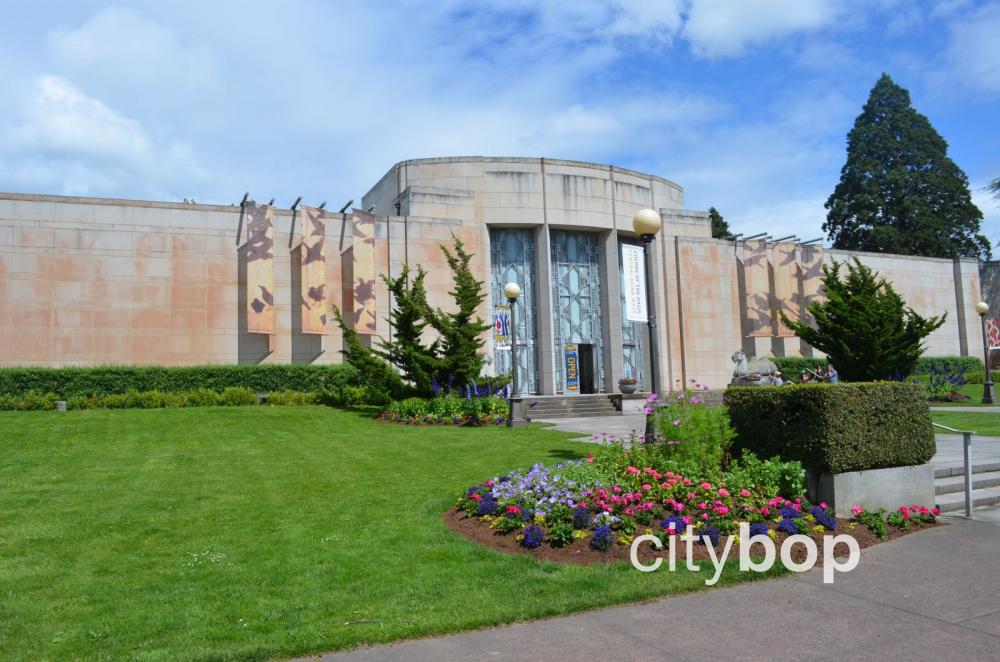 Beautiful Volunteer Park is a tranquil green space just east of the city, with a splashpad and rolling lawns. Visit the newly renovated Seattle Asian Art Museum, or the Volunteer Park Conservatory based on London's Crystal Palace.
Bainbridge Island Ferry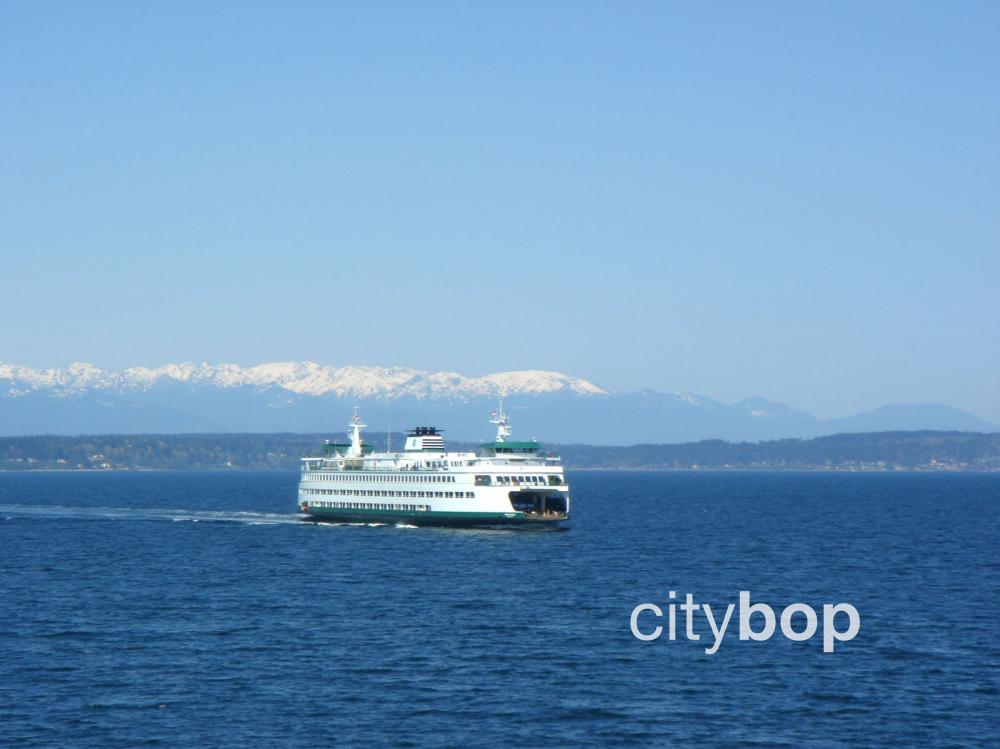 Bainbridge Island is a 30-minute ferry ride from downtown Seattle (cars & pedestrians). The main commercial center on Bainbridge Island is Winslow, just a 5-minute walk up-hill from the ferry. Visitors can spend a relaxing day in Winslow, exploring shops, galleries and gardens in an idyllic setting, with picturesque harbors, sweeping coastal views, and quiet country roads.
Stroll along the Waterfront Park near the Ferry Terminal, with superb views of Eagle Harbor. For garden and outdoor enthusiasts, the Bloedel Reserve is a must-see, just 15-minutes from the Ferry Terminal.
Woodinville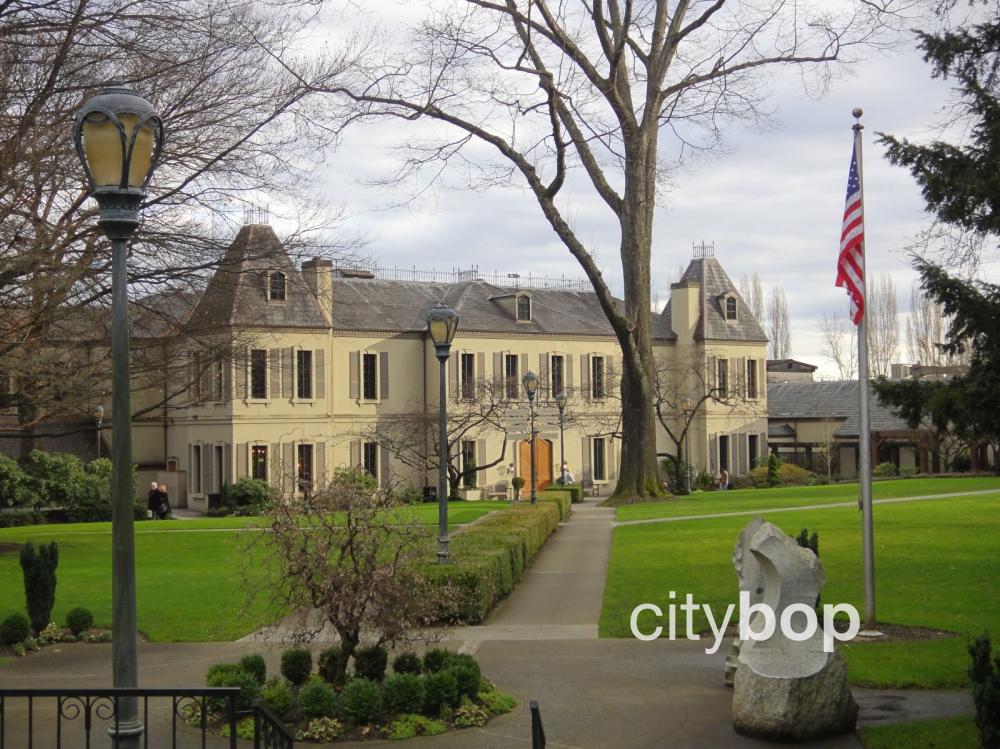 The charming wine district of Woodinville is 20 minutes from downtown Seattle, and is home to two numerous tasting rooms and wineries. The most popular are Chateau St Michelle, and Columbia Winery.
South of Seattle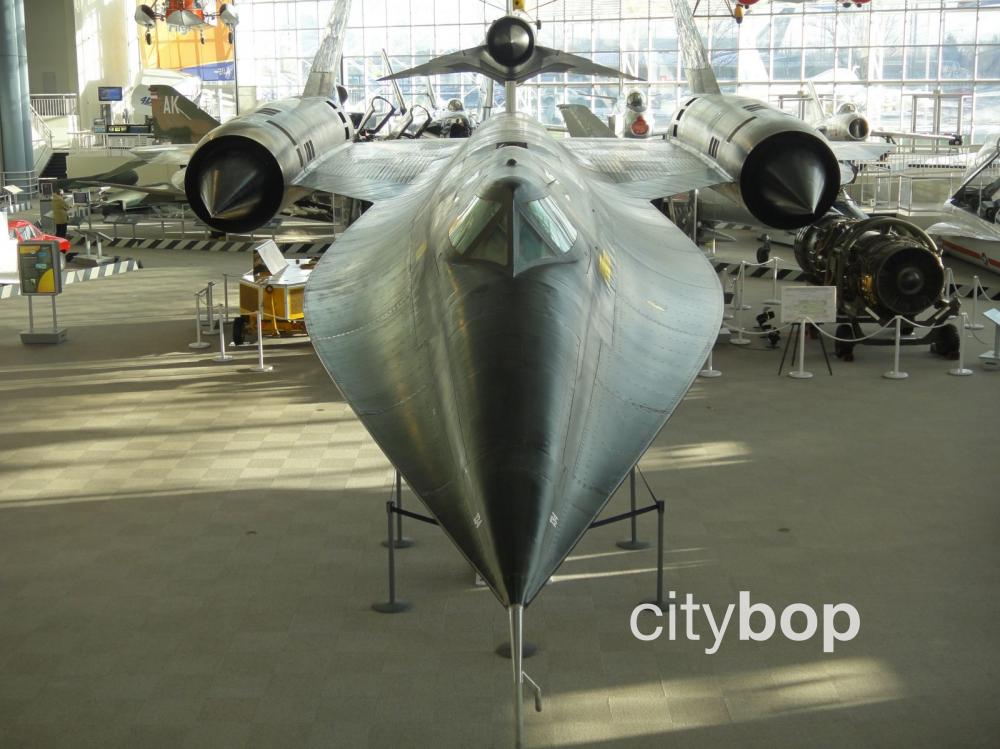 Just 10 minutes south of Seattle, explore the celebrated Museum of Flight with treasures such as the first Air Force One, Concorde, WWI and WWII fighter planes, and the flight simulator used for Shuttle missions.
Other attractions in South Seattle include the Living Computer Museum with fun exhibits detailing the history of computer technology, and the charming Kubota Garden.
East of Seattle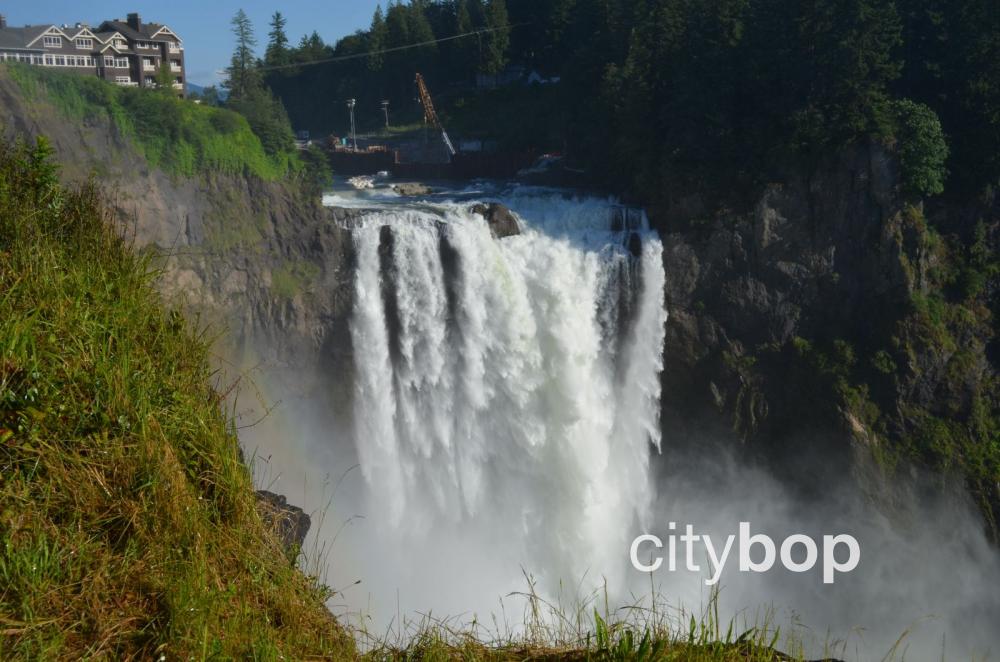 Snoqualmie Falls attracts 1.5 million visitors a year, and is an easy drive 40 minutes east of Seattle. Continue further along the highway to see Twin Falls at Olallie State Park.
North of Seattle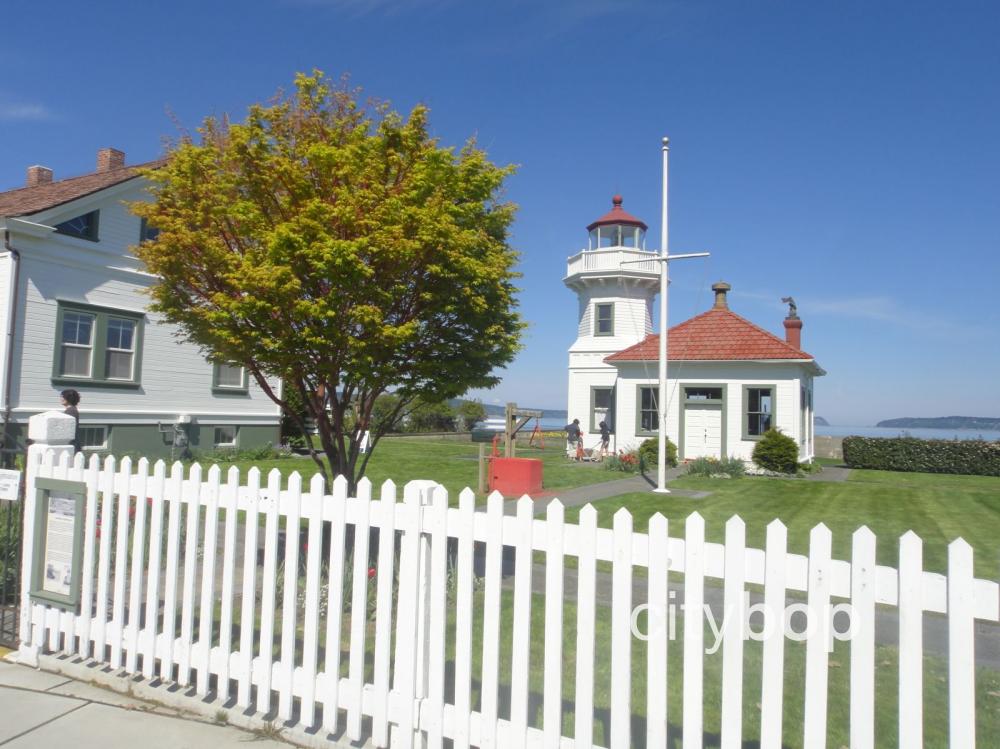 Drive north up interstate-5 to see jets being built at the Boeing Factory Tour. The walking tour takes 1.5 hours, and travels along the production line for Boeing 747, 767, 777 and 787's. After visiting the Boeing Factory, take a sidetrip to the Mukilteo Lighthouse.