20 BEST things to do in Portland Oregon
Portland is in the Pacific Northwest of the USA, famous for its coffee, brewpubs and green spaces.
Citybop has the coolest things to do in Portland
Portland Oregon is in the beautiful Pacific Northwest of the USA. It's a quirky, ultra-liberal town famous for its coffee, restaurants, microbreweries, and hipster hotels.
There are an abundance of lush gardens and green spaces around the city, home to the largest urban park in the U.S. Each neighborhood has its own distinctive vibe, with popular shopping strips like Mississippi Ave, Alberta Arts and NW 23rd. Find the best things to do in Portland on citybop.
Portland's exquisite gardens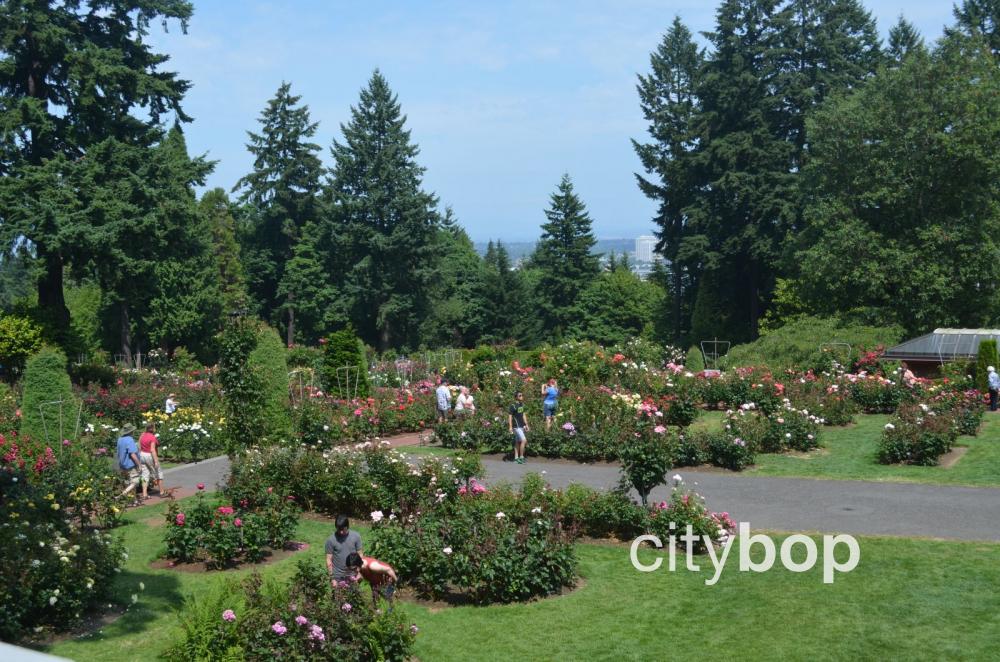 Portland's temperate climate and fertile soil is perfect for gardens, and these gorgeous gardens are some of the best things to do in Portland.
Washington Park is in Portland's southwest hills, and has two world-class gardens; the popular Portland Japanese Garden, and enchanting Rose Garden.
Drive across the river to North Portland to see an early 1900's rose garden at Peninsula Park.
The Grotto is in North-East Portland and is a 62-acre sanctuary that attracts visitors from around the world. Another tranquil destination is Crystal Springs Rhododendron Garden in southwest Portland, with abundant birdlife on a picturesque lake.
Old Town Portland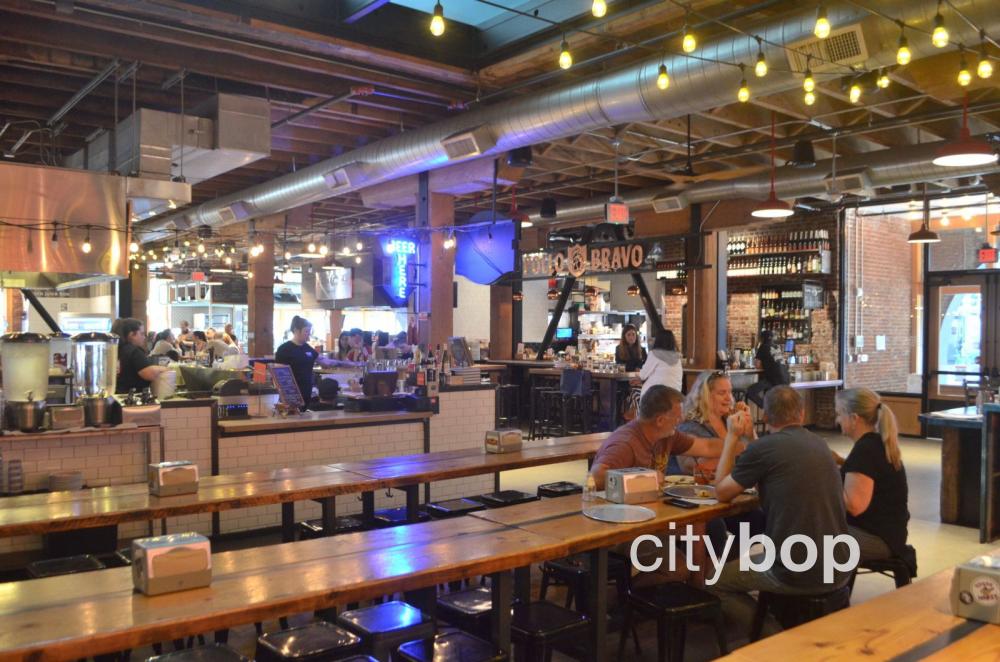 Step into the heart of Portland's oldest neighborhood in Old Town!
The Pine Street Market in Old Town is full of delicious food vendors, and don't forget to stop at Voodoo Donuts for one of their quirky creations. Take a photo at the Keep Portland Weird sign, across the road from Voodoo.
China Town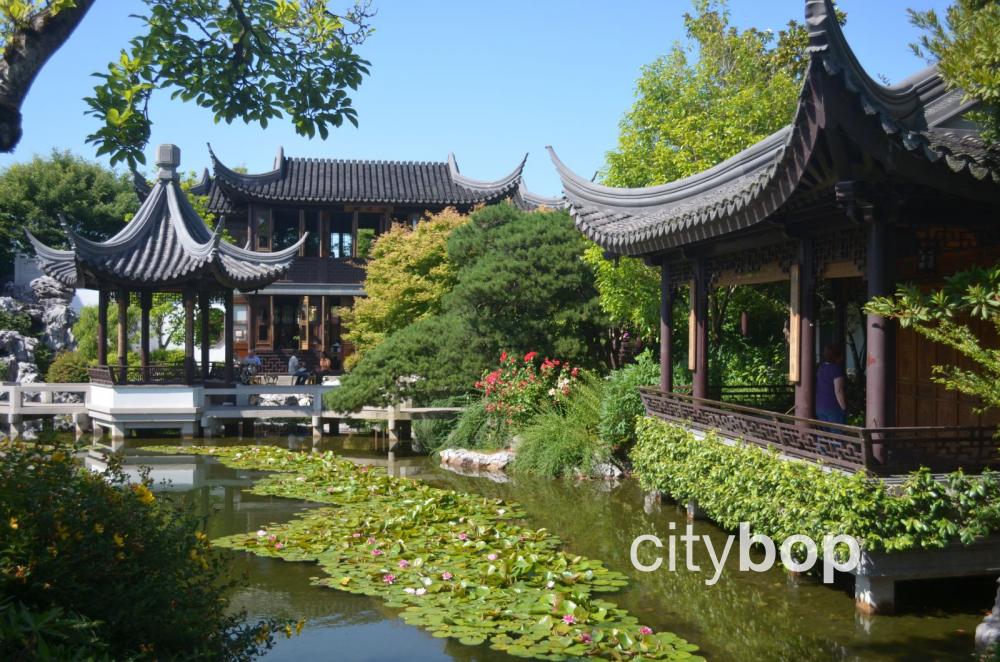 Wander the grounds of the stunning Lan Su Chinese Garden in Portland's China Town, and stop for refreshments at the traditional Tea House. The calendar is full of popular events like the magical Chinese New Year Lantern Viewing Festival.
Portland's downtown museums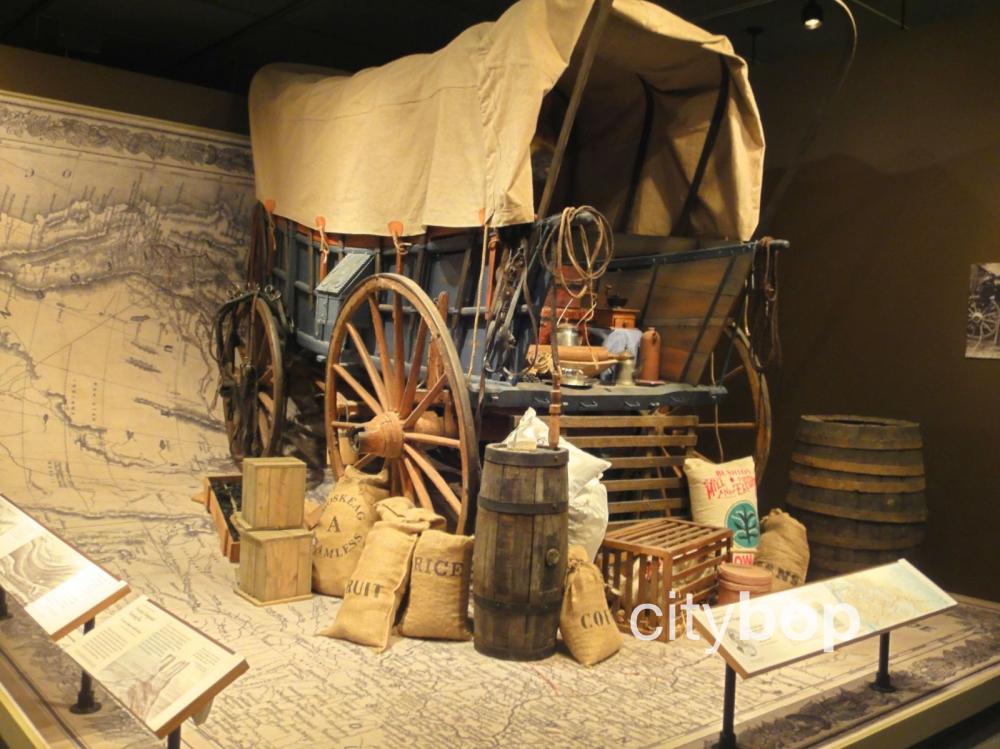 The excellent Portland Art Museum is in the heart of downtown, and has gallery space encompassing 112,000 square feet.
Just across the road is the Oregon Historical Society Museum with fascinating exhibits documenting the history of this region. Learn about the mass migration of people from the midwest across the 2,000 mile Oregon Trail, in search of a better life.
Pittock Mansion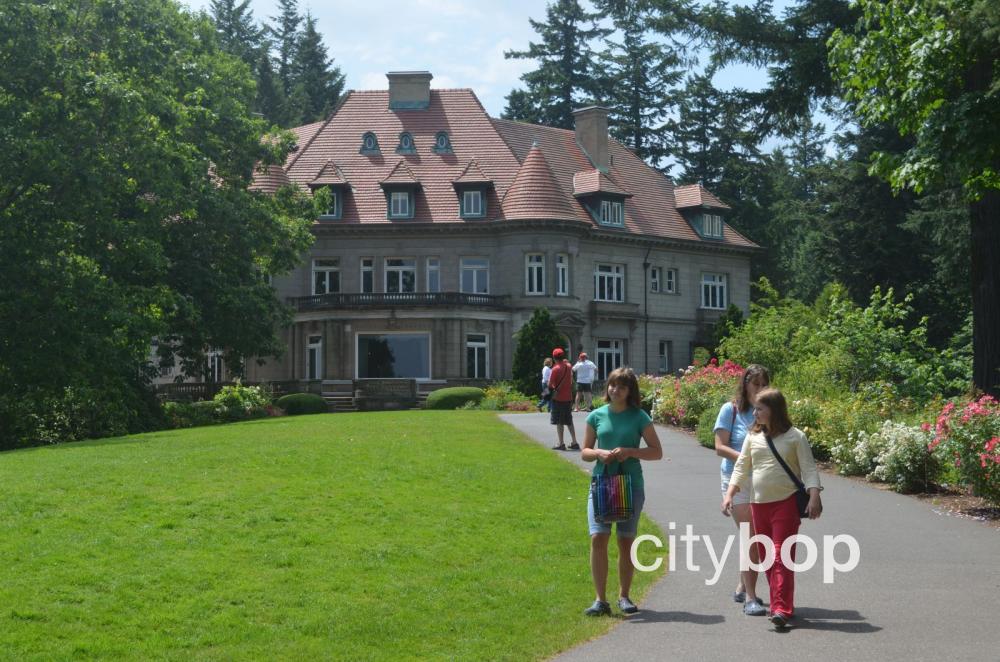 The exquisite Pittock Mansion is a must-see, built by Portland pioneers Henry and Georgiana Pittock. It's one of the most stunning things to do in Portland. The Pittock Mansion is in the West Hills of Portland with magnificent views of the city. There's also a lovely hike up to Pittock Mansion that starts at the Lower MacLeay Trail.
Powells Books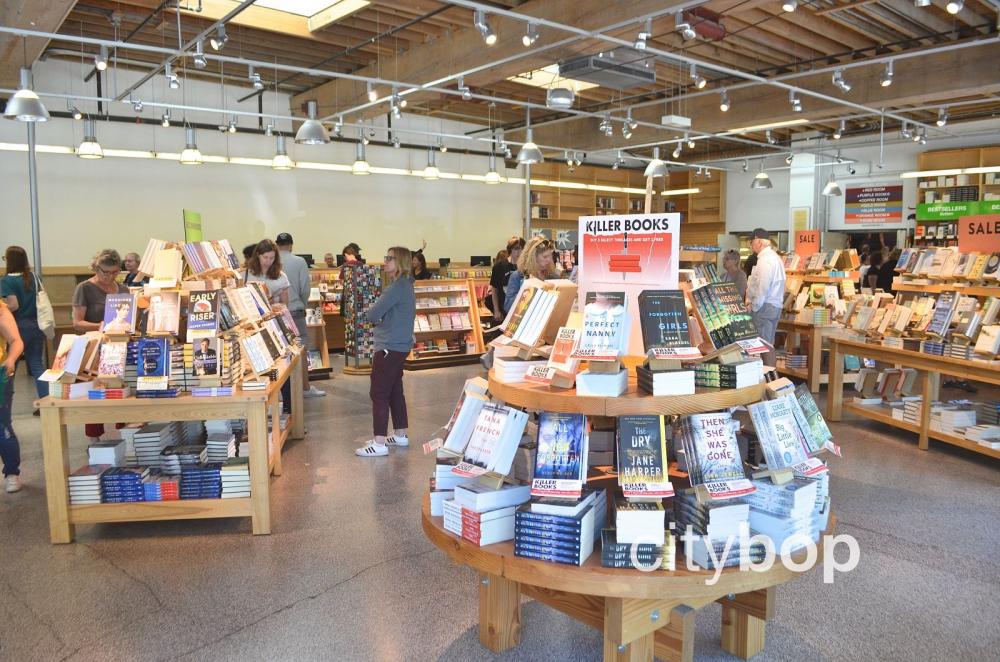 Powells Books is the world's largest, independent bookstore with an incredible selection of 2 million titles. It's just north of downtown Portland.
Local theaters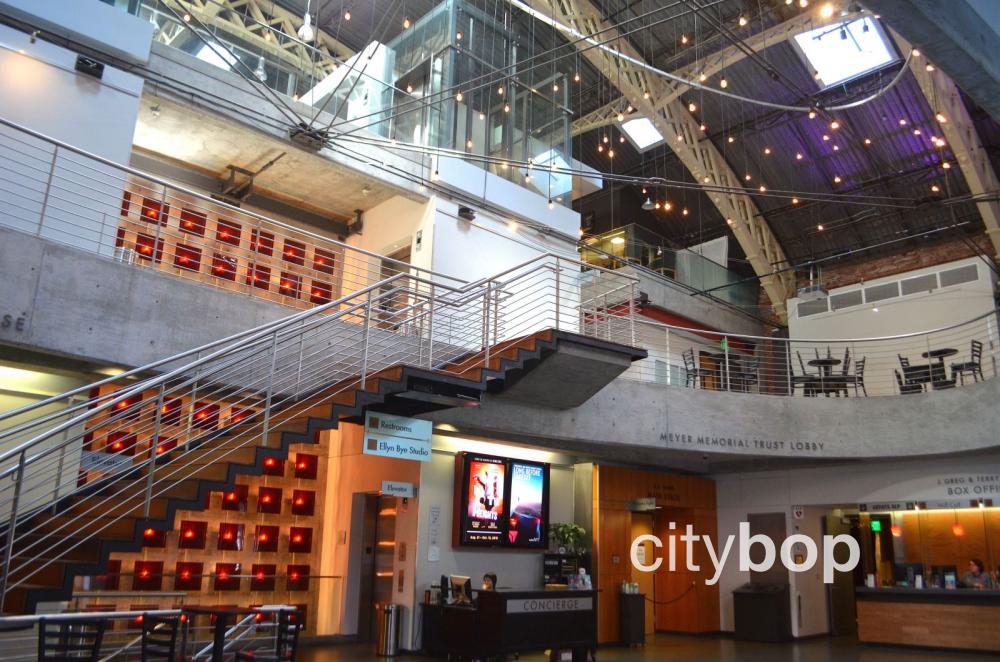 The Portland Center Stage at the Armory is a renowned theater group housed in a magnificent, historic building in the Pearl District. Each season they present an average of 10-12 shows.
The leafy South Park Blocks is in the old theater district of Portland, with the striking Arlene Schnitzer Concert Hall, and adjacent Antoinette Hatfield Hall, and the Keller Auditorium is closer to the waterfront.
Trendy Pearl District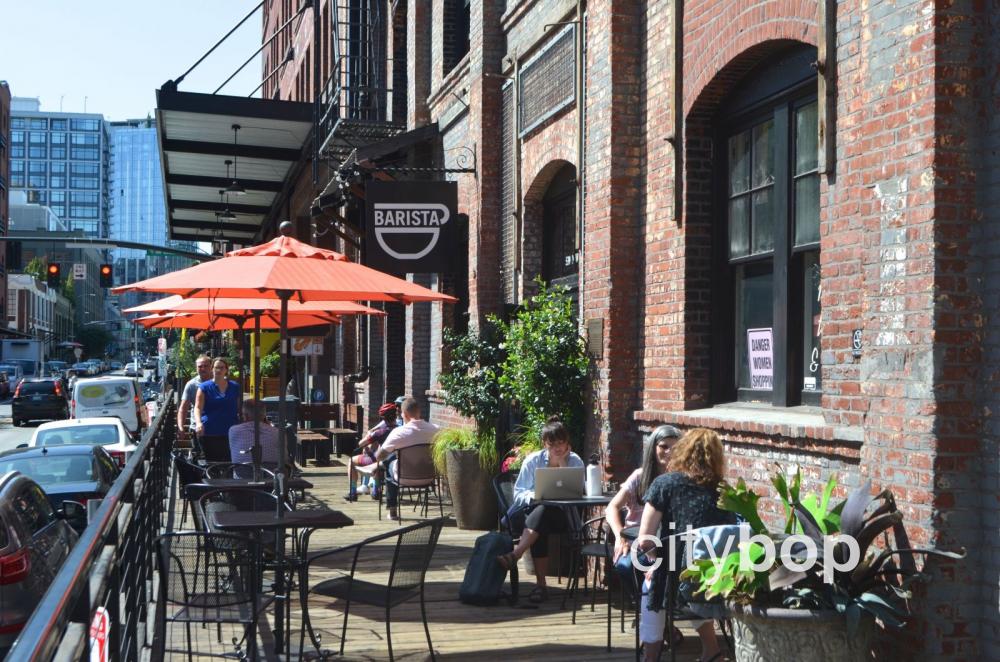 The Pearl District is famous for its blend of modern architecture, historic buildings, and unique public spaces. Visit sophisticated restaurants, art galleries, boutiques, and the world's largest independent bookstore, Powells Books.
Stop for dinner at upscale restaurants like Le Pigeon, Blue Hour, or Andina, or hip restaurants like Oven and Shaker (pizza). Choose from fun brewpubs like Deschutes Brewery, 10 Barrel Brewing or Von Ebert Brewing. Grab a coffee at Barista, or watch a live performance at the The Armory.
There are three lovely parks in the Pearl District, including Jamison Square, Tanner Springs Park, and Fields.
European inspired Nob Hill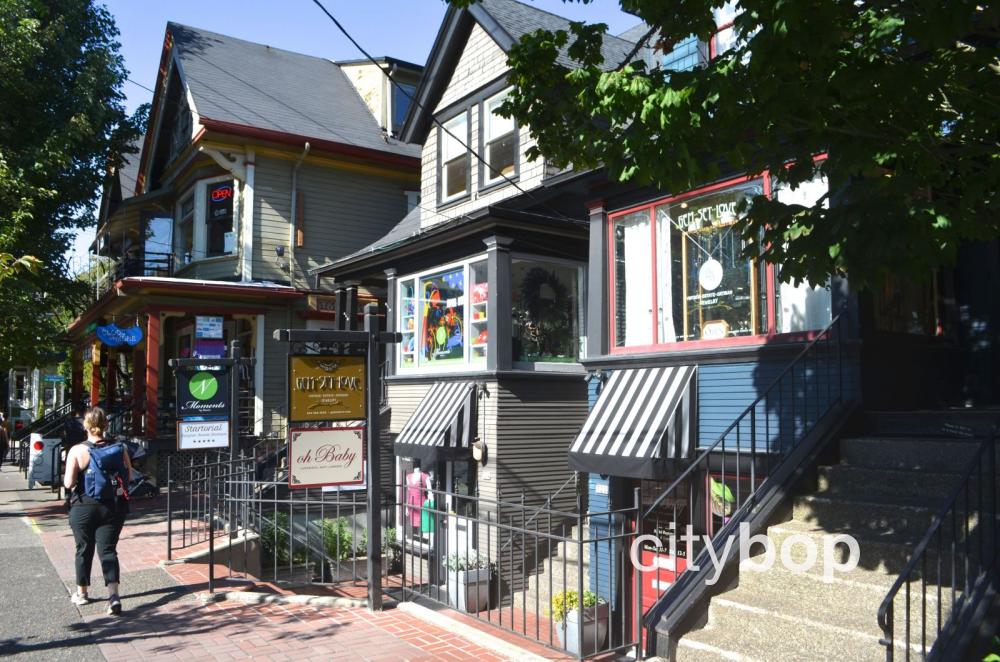 Nob Hill is one of Portland's most popular shopping areas, and is located on the West Side of Portland just a few blocks from the Pearl District. Stroll along tree-lined NW 23rd for a great selection of clothing stores, gift shops and restaurants. This is one of Portland's prettiest streets with a distinctively European vibe. Some of the best picks for brunch include Besaws or Papa Haydn, or enjoy a coffee at trendy Barista on 23rd.
Cool Mississippi Ave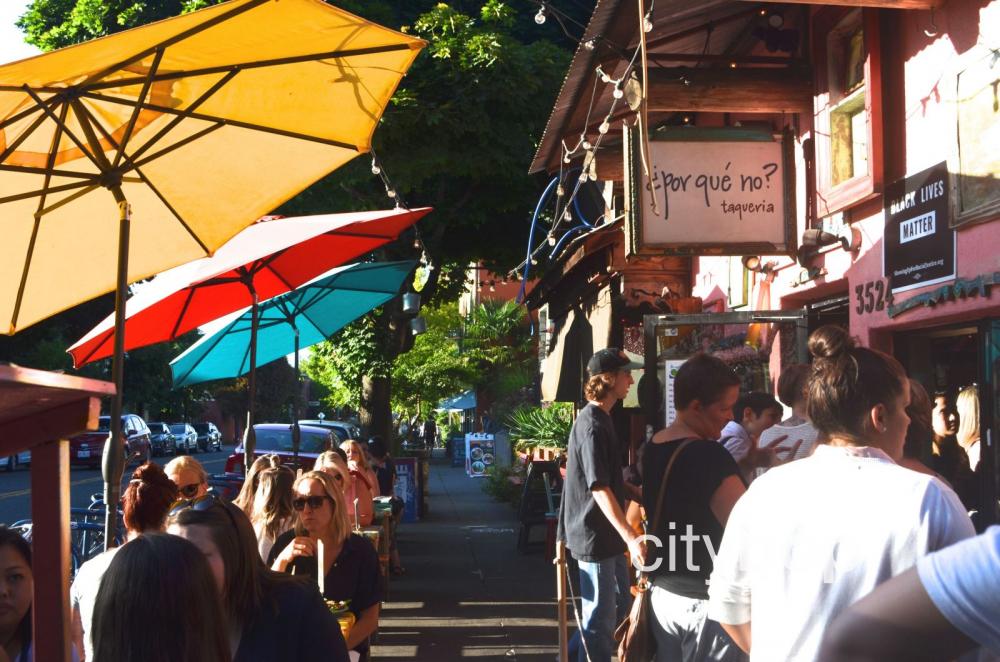 Historic Mississippi Ave is located on the East Side of Portland across the Fremont Bridge. Start at the intersection of North Mississippi Avenue and Fremont to explore this trendy shopping district. Stop for a sweet treat at Ruby Jewel Scoops, or indulge at the decadent Meadow Chocolate and Wine.
North Mississippi is also a great destination for dinner, including the atmospheric Interurban Publican's Table, and Por Que No Mexican restaurant. North Mississippi is on everyone's list of fun things to do in Portland.
Alberta Arts District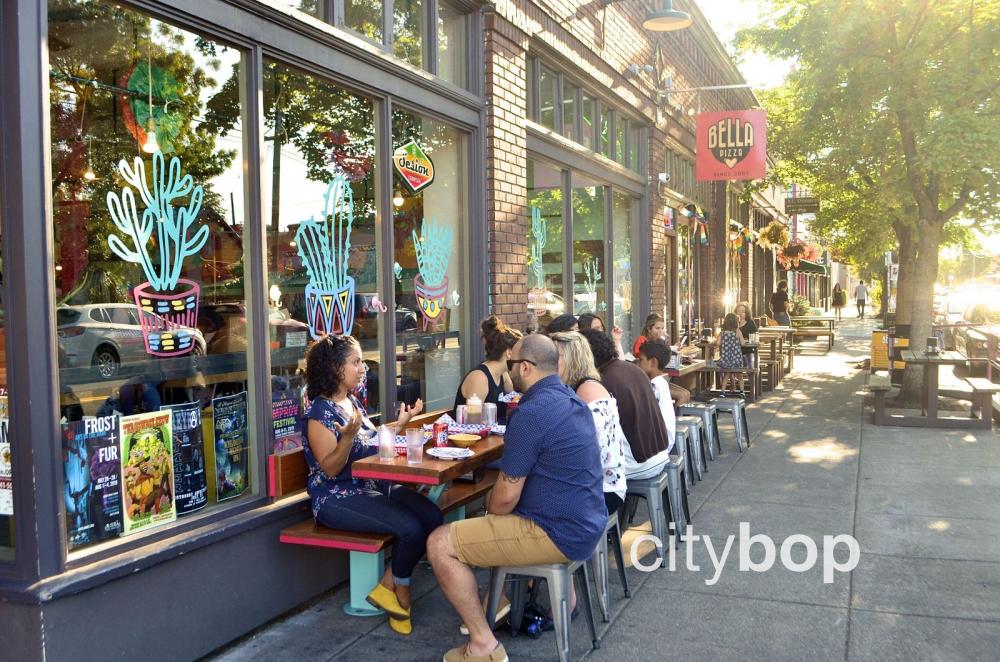 The Alberta Arts District has a wonderfully eclectic street along NE Alberta. Experience popular restaurants like Pine State Biscuits and the Tin Shed Garden Cafe with comfort food in a casual, relaxed atmosphere. Get a feel for an authentic Portland neighborhood.
The sleek and sophisticated West End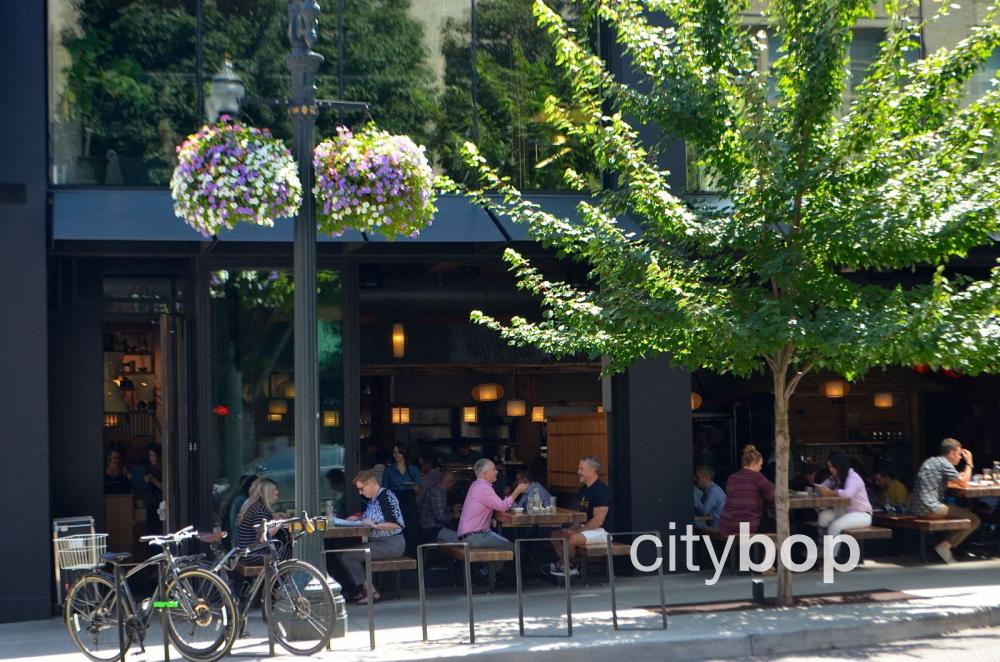 The West End in downtown Portland has Portland's hippest restaurants, like Bamboo Sushi and Cheryls on 12th.
Best shopping in downtown Portland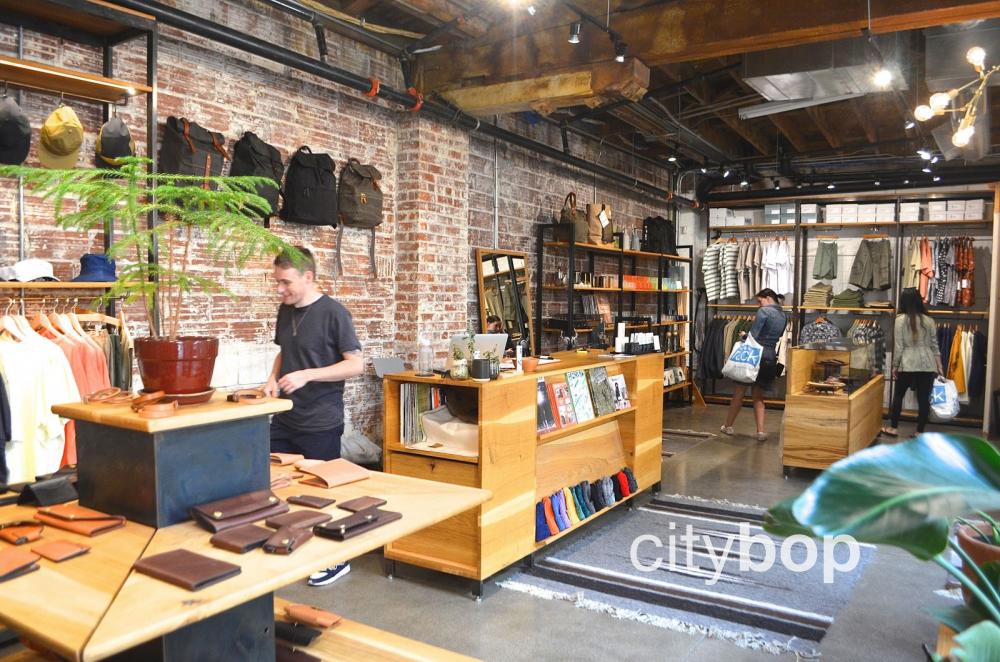 Check out the best shopping in downtown Portland, including department stores like Nordstrom and the Pioneer Place Mall.
There's also major brand experience stores like the Nike flagship store, and cool independent boutiques.
Check out the hipster-inspired Union Way Portland shopping arcade.
Best things to do with kids in Portland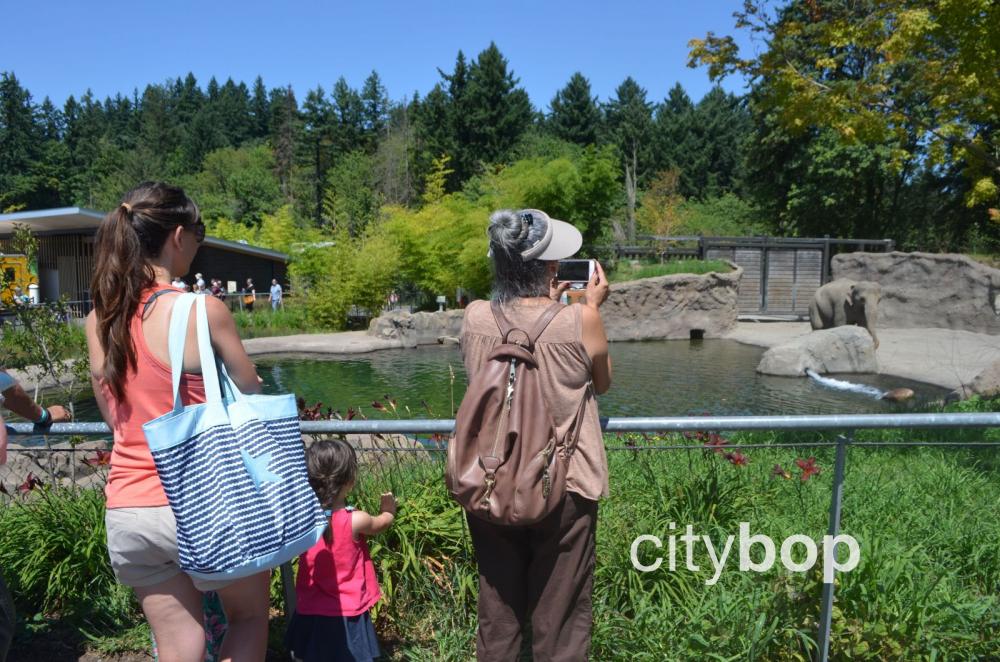 Portland is a kid-friendly town! Drive up to beautiful Washington Park to visit the Oregon Zoo, and check out the fabulous playground at Washington Park.
Cross the river to visit OMSI in southwest Portland, with a planetarium, laser light shows and motion simulator ride, and play area for little kids.
The Pearl District near downtown has Jamison Square with a splashpad for kids, and The Fields park with a playground and sandpit.
Find a cool selection of unique gifts at Finnegans Toys.