Windansea Beach near La Jolla is reminiscent of Hawaii, with a picture-perfect setting complete with a palm-covered hut.
Windansea Beach is directly south of La Jolla village in San Diego, and is extremely popular with surfers. Some of the biggest names in surfing have practiced their craft here.
Windansea Beach has a small beachfront parking lot along Neptune Place, between Westbourne Street and Bonair Street.
5 best things to know about Windansea Beach
1. Windansea Beach is amongst la Jolla's prettiest beaches, with pristine golden sands and striking bluish-turquoise waters.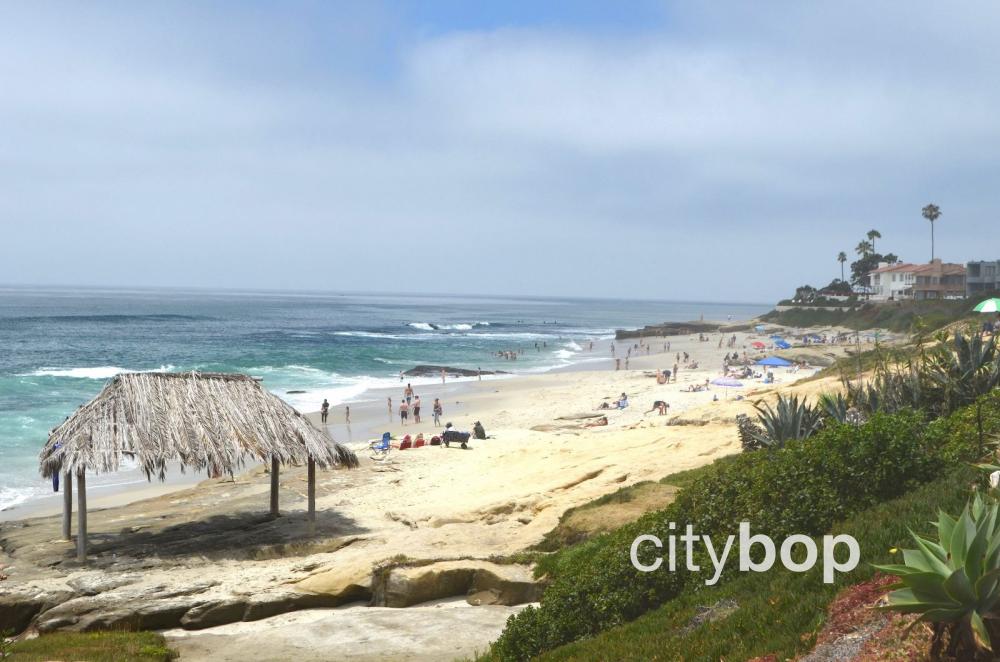 2. Windansea Beach has a severe shore break and no lifeguards, so it's recommended you don't swim at this beach. Try La Jolla Shores instead, or the Childrens Pool beach at La Jolla if you have kids.
3. During winter months Windansea Beach is a fabulous place for storm watching. Swells can reach up to 8 feet.
4. It has a lovely hut constructed in 1946 that's a historic landmark.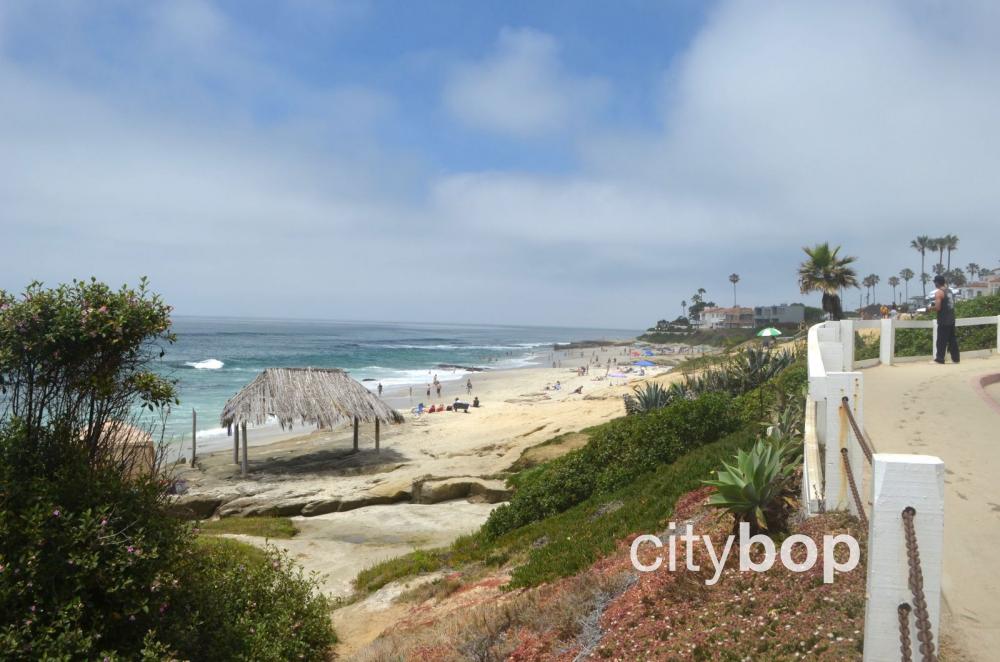 #1 GUIDE to Windansea Beach
5. After visiting Windansea Beach, explore the charming village of nearby La Jolla. La Jolla has a great selection of restaurants, enchanting coves, and a spectacular 1-mile clifftop walk.
Unfortunately there's no beachfront path that connects Windansea Beach to La Jolla Cove, so unless you want to walk along 1.7 miles of backstreets to get to La Jolla, it's easier to drive.
Know before you go
Address: Neptune Place (between Westbourne Street and Bonair St).
Parking: Windansea Beach has a small parking lot along Neptune Place at the shorefront. There's also on-street parking in the neighborhood.
Lifeguards: no.
Restrooms/cafes: no.
More Beaches in San Diego