Carmel is a storybook village on the Pacific Ocean
Carmel is located 4-miles south of Monterey in Central California. It has a white sand beach, and bustling shopping and restaurant area.
There are a number of stunning attractions a short distance from the main town, like the historic Carmel Mission founded in 1771, and the wild and rugged Carmel River State Beach.
Further south you can venture down the rugged coastline that marks the start of the famous Big Sur drive, and experience incredible scenery at Point Lobos, and Garrapata State Park.
10 BEST things to do in Carmel
1. Stroll along bustling Ocean Street
Explore the boutiques, restaurants, wine tasting rooms and art galleries along Carmel's charming Ocean Street.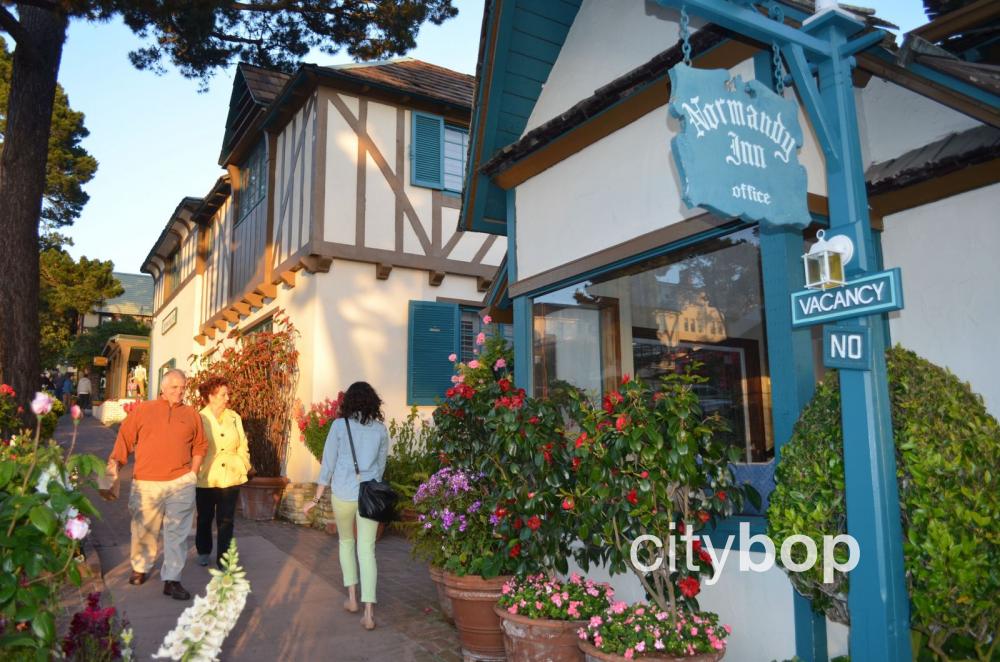 Carmel has tudor inspired buildings and cottage gardens, reminiscent of an English village. Many visitors comment that it has a fairytale-like quality.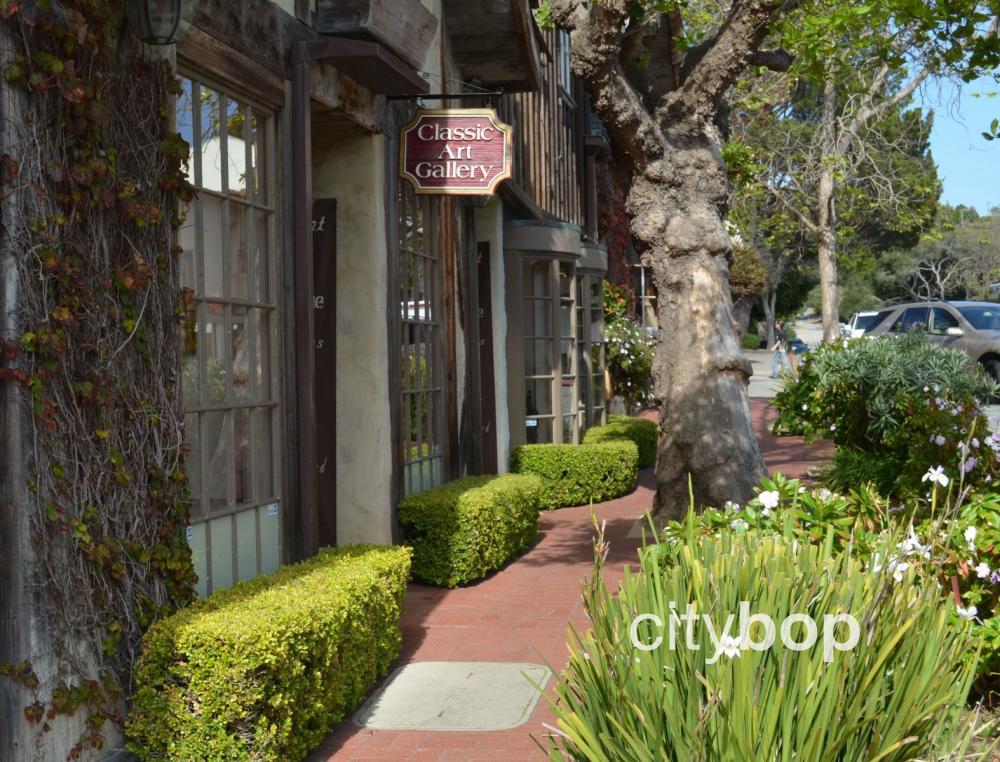 Carmel has a thriving artists community. Painters, writers and musicians relocated to Carmel after the San Francisco earthquake in 1906, and were offered plots of land at a low cost. They formed the Carmel Arts and Crafts Club, and put on regular performances, lectures and exhibits.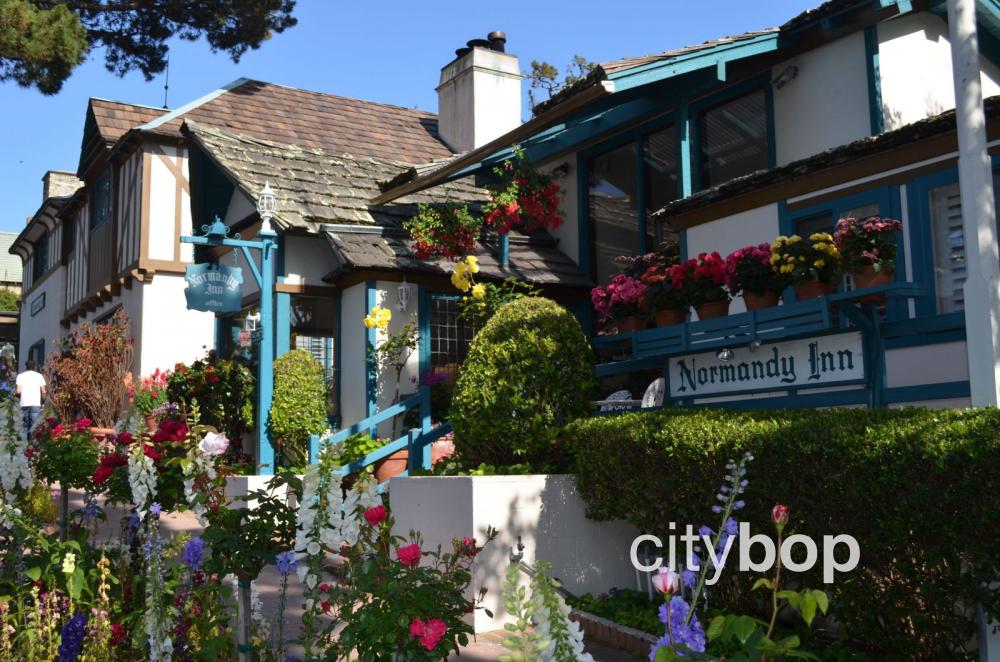 Clint Eastwood is amongst its most famous residents, and was the mayor of Carmel for two years in the 1980s.
Enjoy alfresco dining along chic Ocean Street. Everyone is so beautifully dressed here.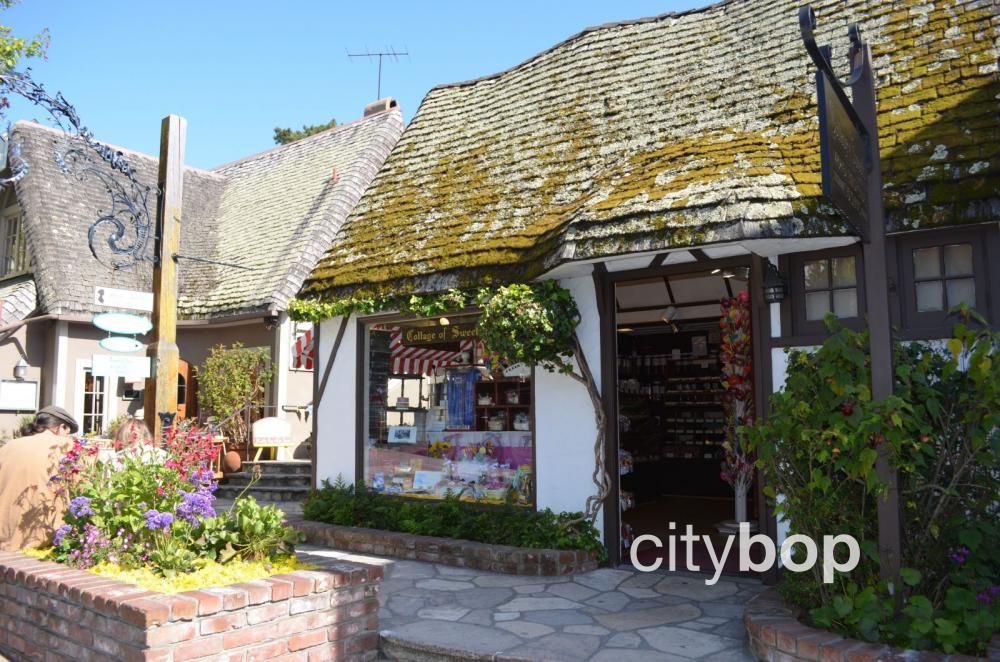 Look up at the moss-laden, shingled roofs. The town center simply oozes character.
There's plenty of accommodation along Ocean Street.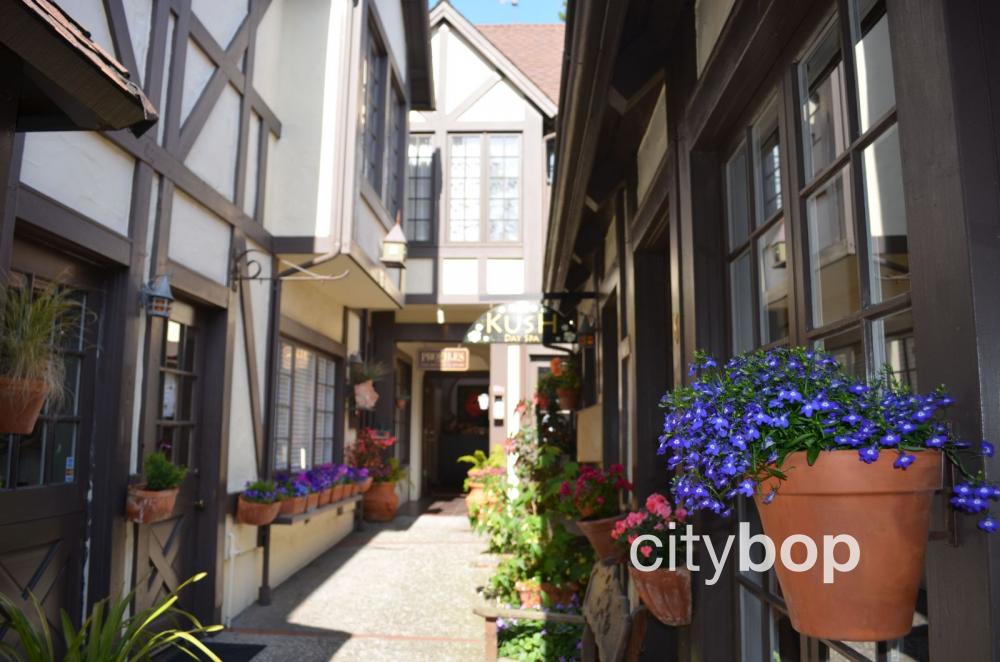 Explore the quaint alleyways and find wonderful treasures in shops.
2. Sink your feet in the sand at glorious Carmel Beach
The pristine Carmel Beach is perfect for strolling, but swimming and wading are too dangerous due to rip currents.
3. Take the blufftop walk above Carmel Beach
There's also a Scenic Road Walkway up on the bluff above Carmel Beach that runs 0.7 miles south. It starts at 8th and Scenic, then ends at the prominent Frank Lloyd House (Clinton Walker House, 1948). The mid-century house is perfectly integrated into the rocky, coastal outcrop. It's privately owned but visible from the street.
4. Find the Tudor-inspired Tor House
A few streets away from the Frank Lloyd House is the Tor House and Hawk Tower, modeled on an English Tudor Barn. American poet Robinson Jeffers built the house for his family, completing it in 1919. The home and grounds are reminiscent of a dwelling in a charming English village, with stone walls, a tower, and a beautiful cottage garden. The house is open for tours.
5. Book a show at the beautiful Sunset Center
Carmel's identity was shaped by the huge influx of writers and artists after the 1906 San Francisco Earthquake. This artistic spirit lives on today through Carmel's numerous theaters and performing arts spaces.
Amongst the finest is the Sunset Center, with a catenary ceiling, reminiscent of the basilica at the Carmel Mission. It hosts the Carmel Symphony, Bach Festival, and Chamber Music Monterey Bay.
6. Check out other performing arts venues, including an Outdoor Forest Theater
There's also an Outdoor Forest Theater, and the historic Golden Bough Playhouse at Carmel. This Playhouse is at the site of the original Carmel Club of Arts and Crafts Club founded by the bohemians.
7. Don't miss the historic Carmel Mission
Another must-do activity is the Carmel Mission, consisting of a basilica, four museum galleries, a courtyard, garden and gift shop. The Carmel Mission was the second of 21 missions founded by the Spanish Franciscans in Alta California, between 1769 to 1833. The goal was to convert Native Americans to Christianity and colonize Alta California.
8. Experience the wild seascape of Carmel River State Beach
Just south of Carmel, visit the Carmel River State Beach with abundant bird life, and the stunning Carmelite Monastery just behind it.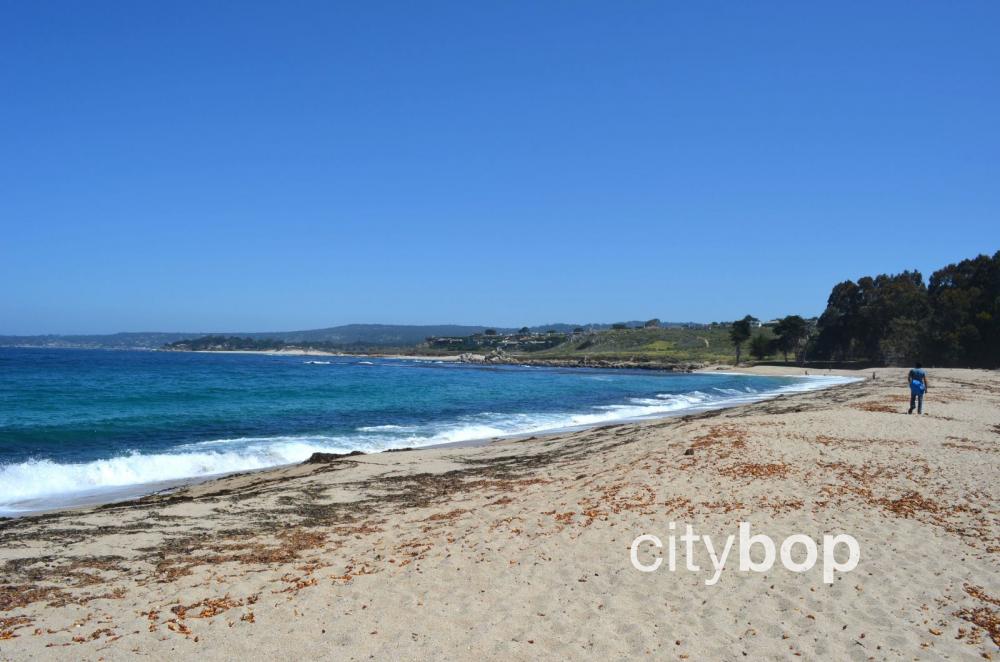 9. See dramatic coastal scenery at Point Lobos
Spectacular Point Lobos is 7-miles south of Carmel.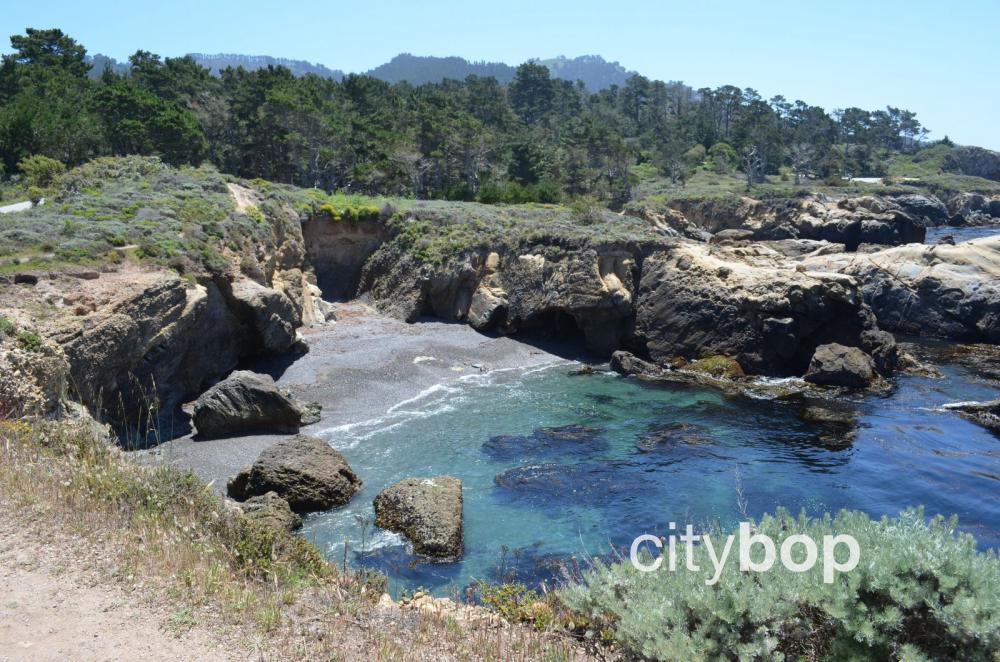 10. Savor pristine beaches and turqoise waters at Garrapata State Park
Further south, visit Garrapata State Park 13-miles south of Carmel.
More Restaurants & Shopping in Monterey