Lovers Point Beach is the most picturesque cove on Monterey's peninsula.
This sunny beach is in the historic Pacific Grove township, just 1-mile west of Monterey's Cannery Row.
It's a picture perfect scene, with the graceful arch of the Lovers Point's white, sandy beach, flanked by natural stone walls.
Stairs lead to a grassy bluff at Lovers Point Park, with a children's pool, restaurants and volleyball court. There are also two popular oceanfront trails that start from Lovers Point Park.
Lovers Point Park was originally known as the "Lovers of Jesus Point" when it was part of a Christian seaside resort started in 1875. The park was subdivided into thirty by sixty foot lots for tent sites.
10 best things to do at Lovers Point Beach
1. Dine at the Beach House Restaurant and Bar for breathtaking views of Lovers Point Beach.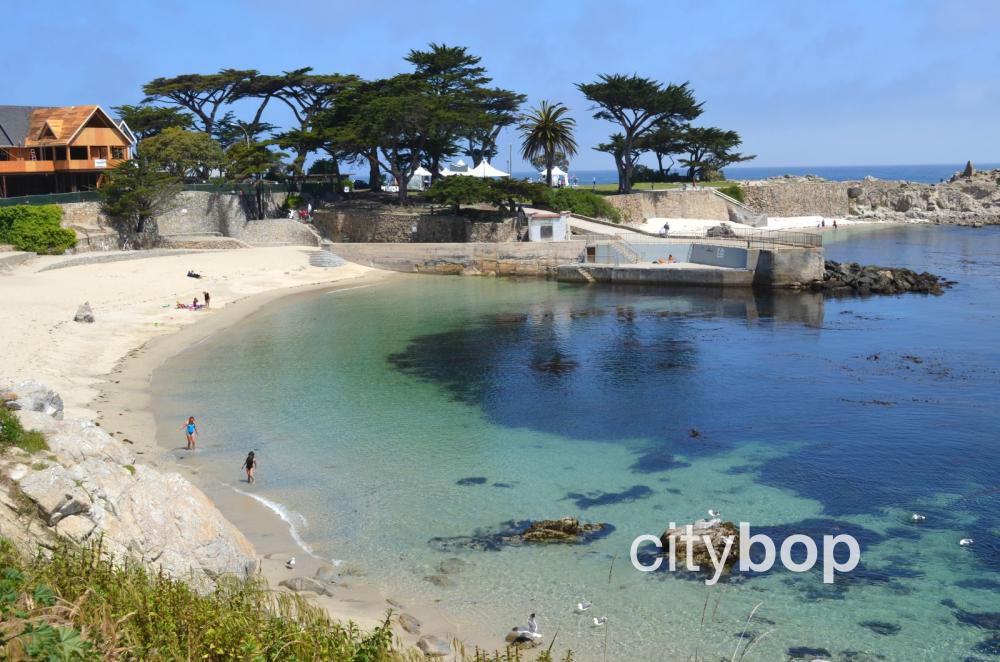 2. Look for sea life amongst the translucent waters of this marine sanctuary, like star fish, sea anemones, and shore crabs.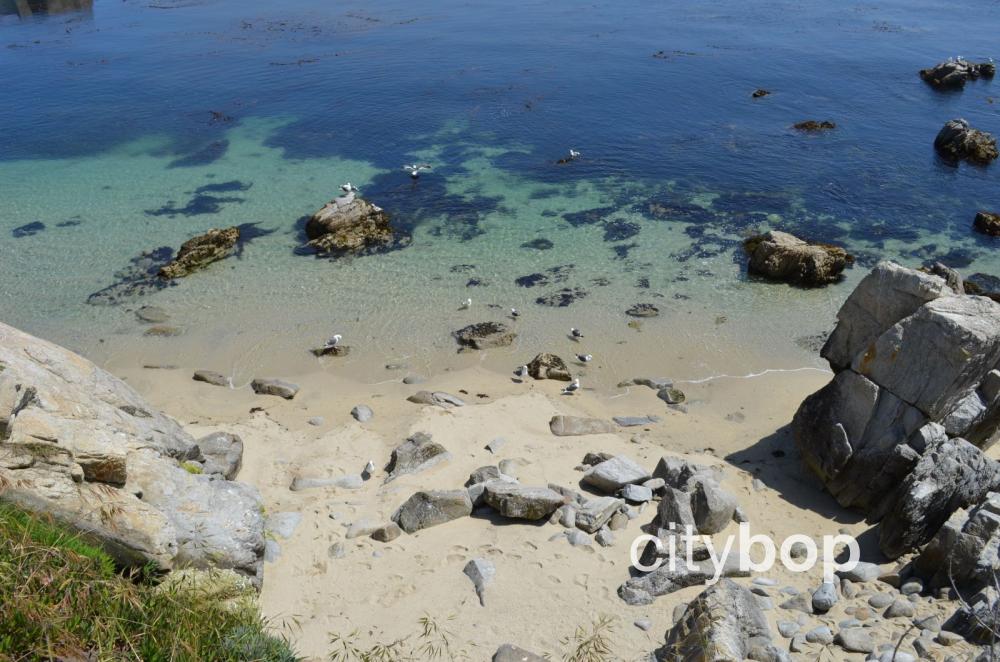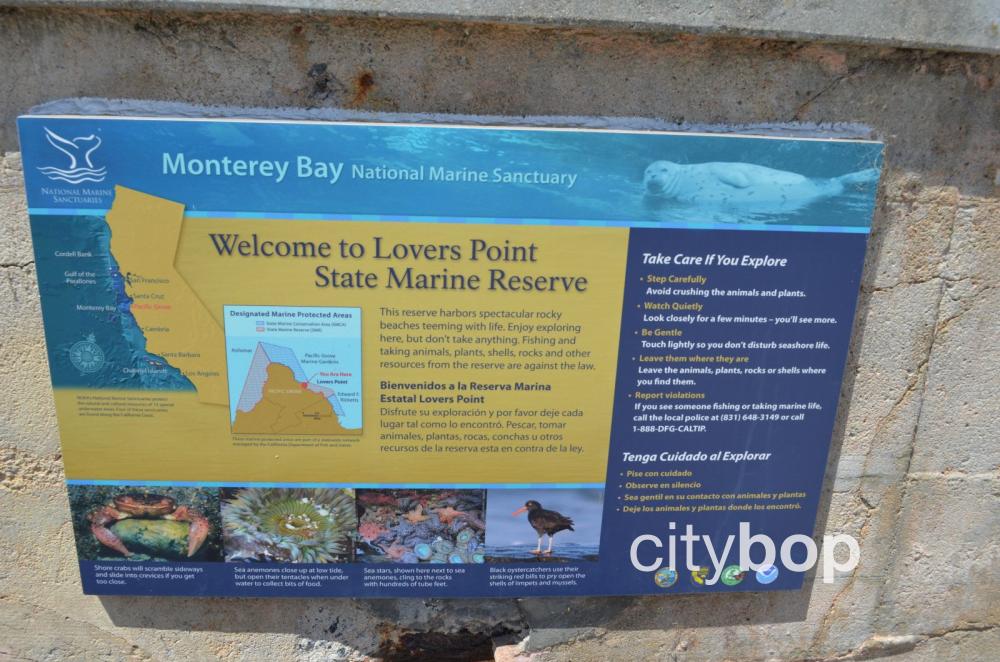 3. Sunbathe or make sandcastles on Lovers Point Beach, but the water is too cold for swimming.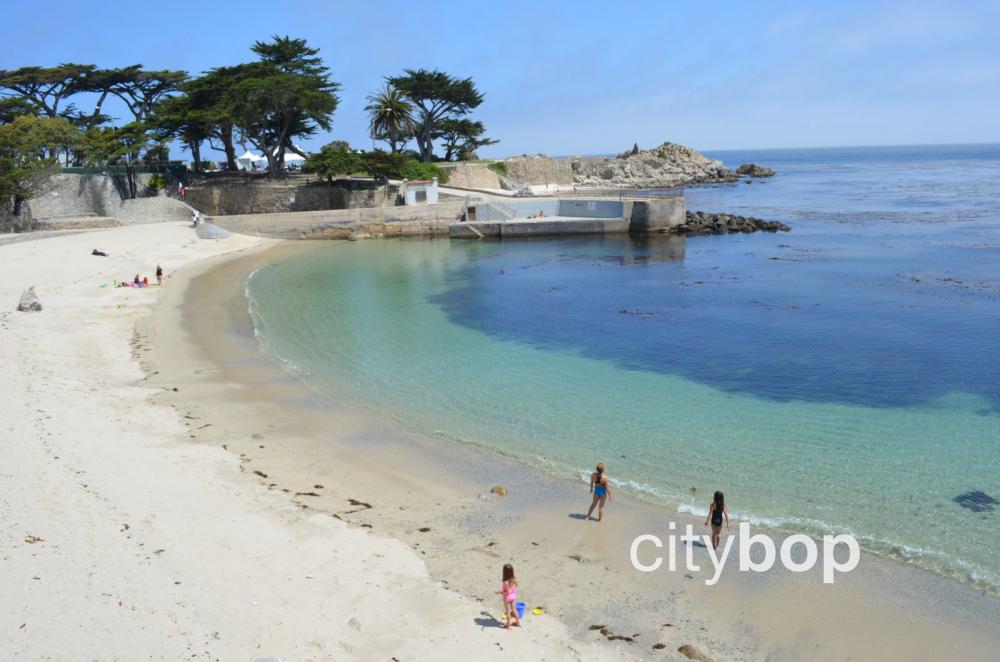 4. Rent a kayak or paddleboard on Lovers Point Beach.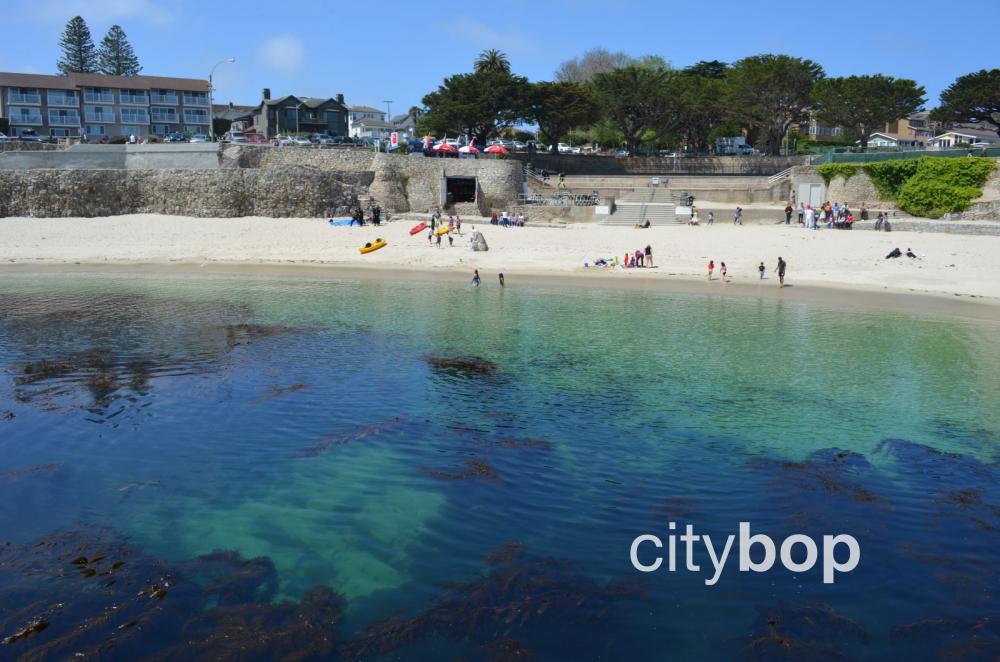 5. Bikes can also be rented from here, including four wheeler bikes.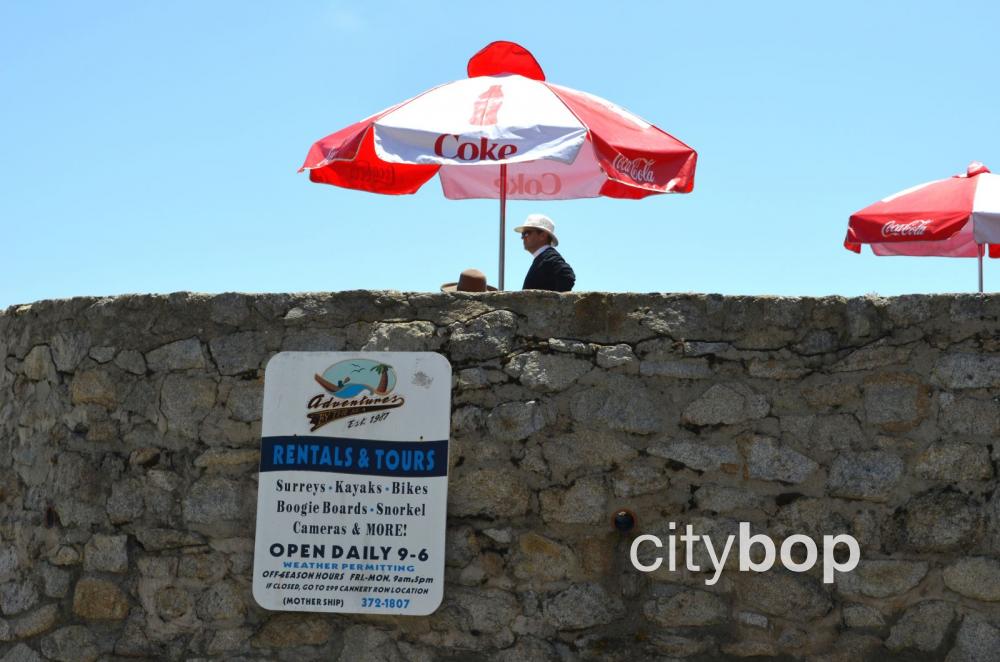 6. Scuba diving is very popular here, with an off-shore reef home to rockfish and many juvenile species of fish.
Monterey is part of a National Marine Sanctuary, teeming with marine life.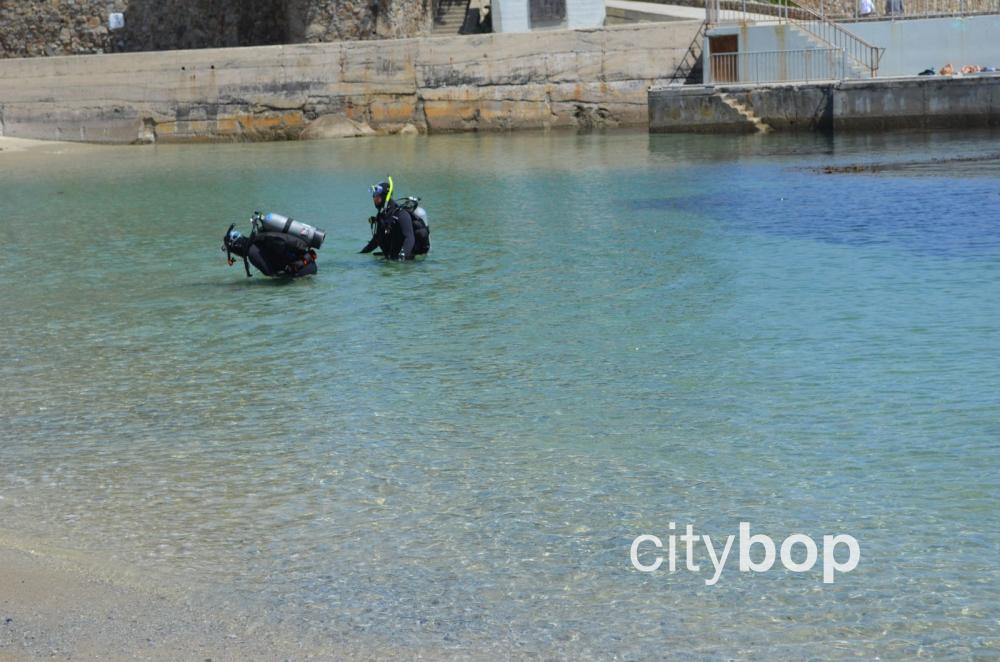 7. Experience the spectacular Annual Feast of Lanterns, celebrated at Lovers Point Park since 1905.
This multi-day summer festival has food vendors, sand castle building competitions, lantern sales, a lantern parade to the beach, a pet parade and the Blue Willow pageant. The festival ends with fireworks.
8. Walk up the stairs to the grassy bluff at Lovers Point Park, with a children's pool, volleyball court, and restaurants.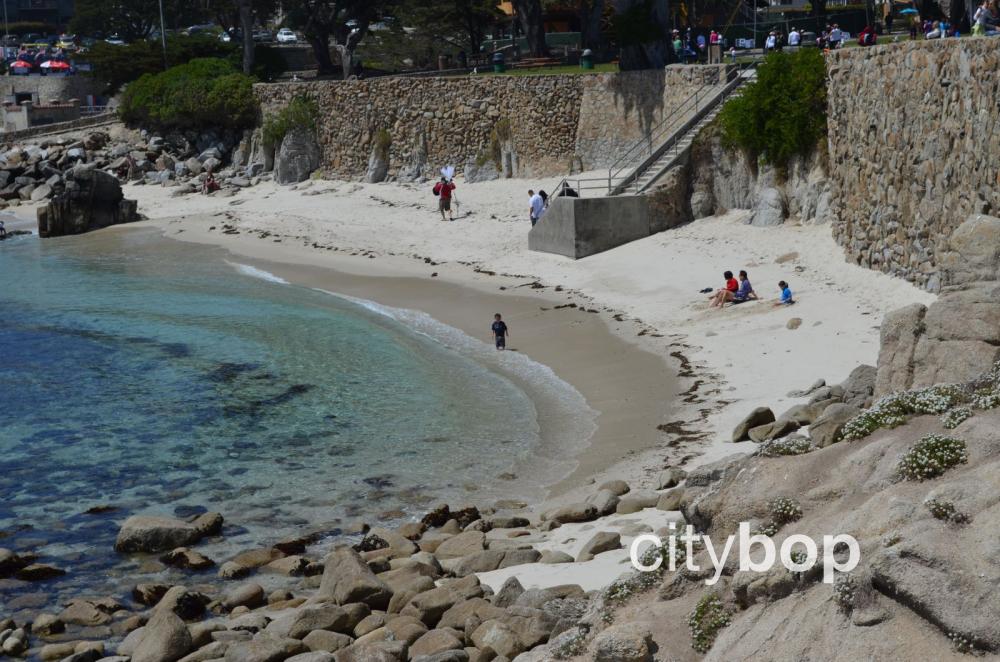 9. Walk south of Lovers Point Park to start the Monterey Bay Coastal Trail, passing many of Monterey's famous attractions like the Aquarium and Fisherman's Wharf.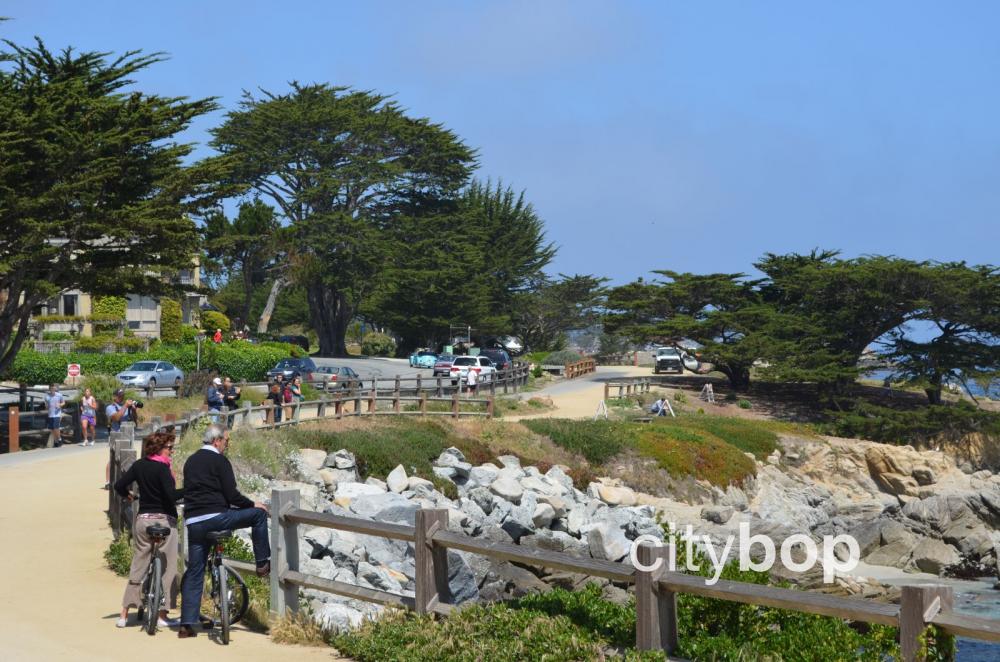 10. The Pacific Grove Ice Plant Trail is north of the park, with coastal bluffs resplendent in magnificent pink ice plants during spring.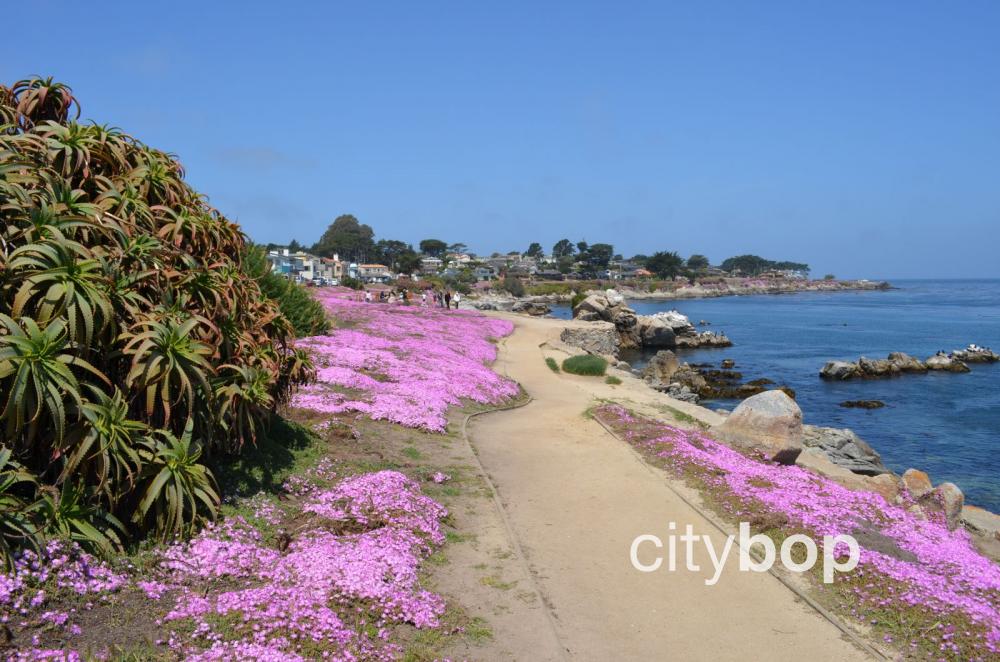 Know before you go
Parking: Parking lot at Lovers Point Park.
Restrooms: Yes.
Upscale Restaurant: Beachhouse at Lovers Point, with ocean views.
Casual Cafe: Lovers Point Beach Cafe.
Walk-up: Grill at Lovers Point.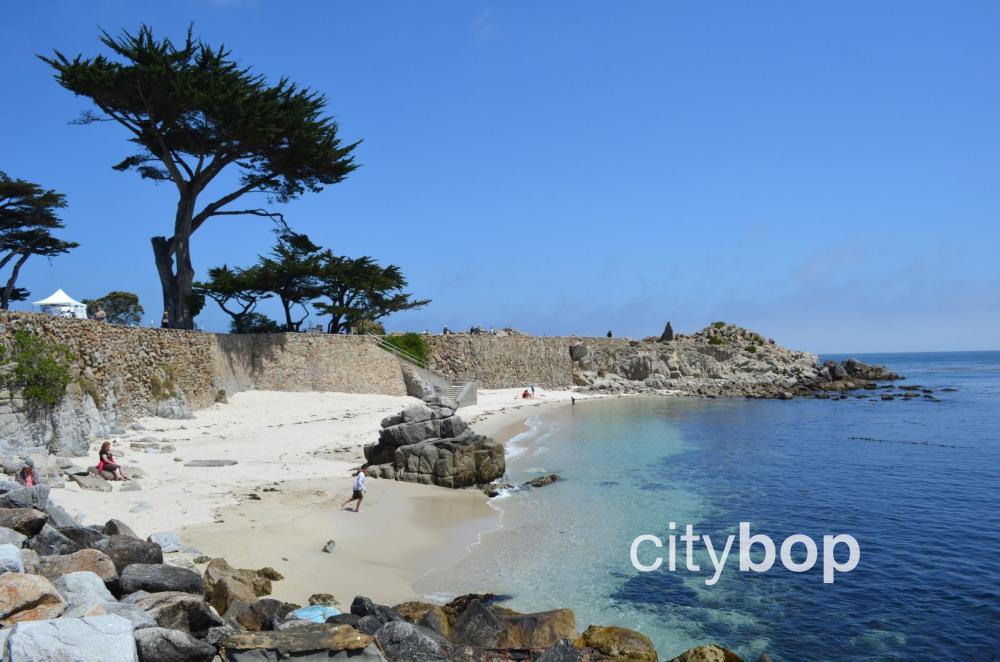 More Beaches in Monterey