The Monterey Bay Coastal Trail passes Monterey's most famous sights.
The 18-mile Monterey Bay Coastal Trail follows the old Southern Pacific Railroad, that once transported goods from Monterey to the San Francisco market when the Canneries were thriving.
The most scenic section is the 2.3 mile stretch from Lovers Point Park in Pacific Grove, to the Fisherman's Wharf in Monterey. This is also the busiest section. Expect to see lots of people with bikes and strollers, or enjoying a leisurely walk.
10 best things at Monterey Bay Coastal Trail
1. The trail starts at beautiful Lovers Point Park at Pacific Grove.
Walk down the stairs from the grassy bluff-top at Lovers Points Park, to the picturesque Lovers Point Beach, and sink your feet in the sand. Stone walls flank the graceful arch of this white sand beach.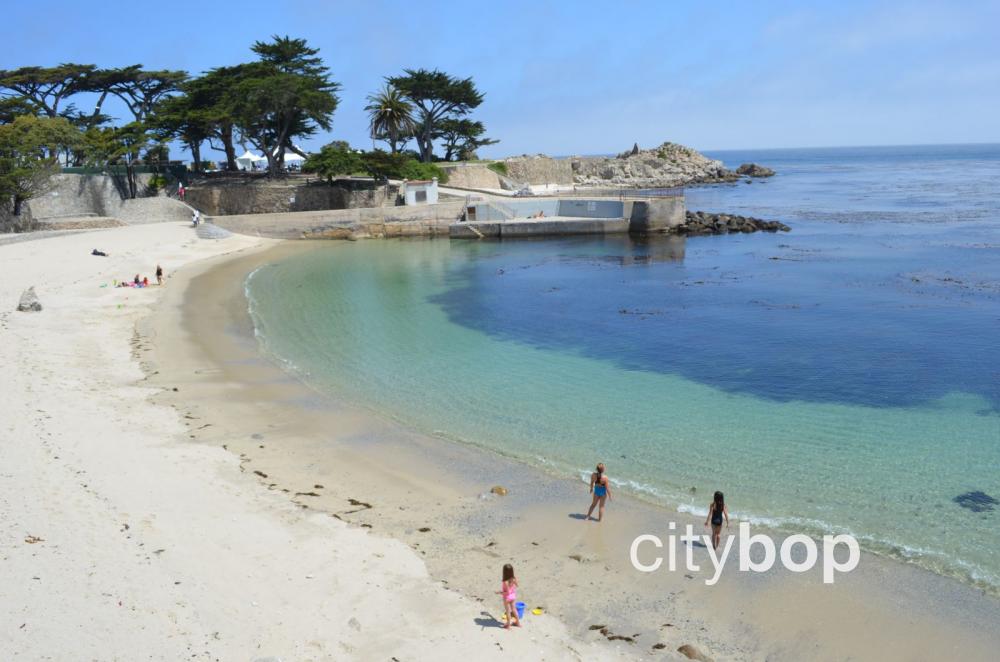 2. Magnificent Victorian homes grace the bluff-tops, like the Green Gables Inn or the Seven Gables Inn.
The Green Gables Inn overlooks Monterey Bay, and was constructed in 1888.
The three story Seven Gables Inn was built in 1886.
3. Look down into the gorgeous coves and beaches along this enchanting coastline.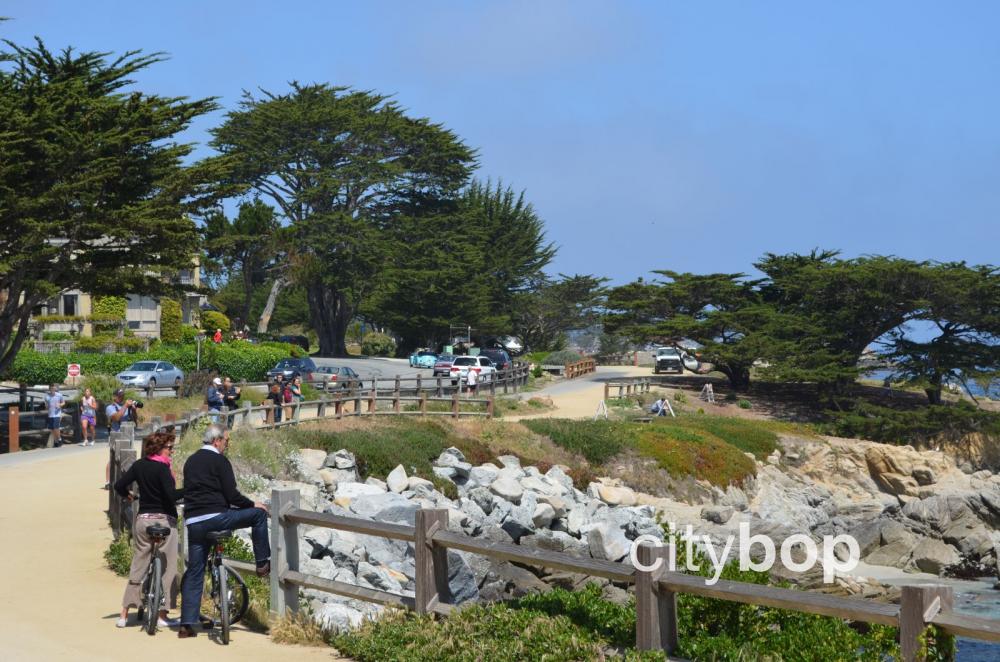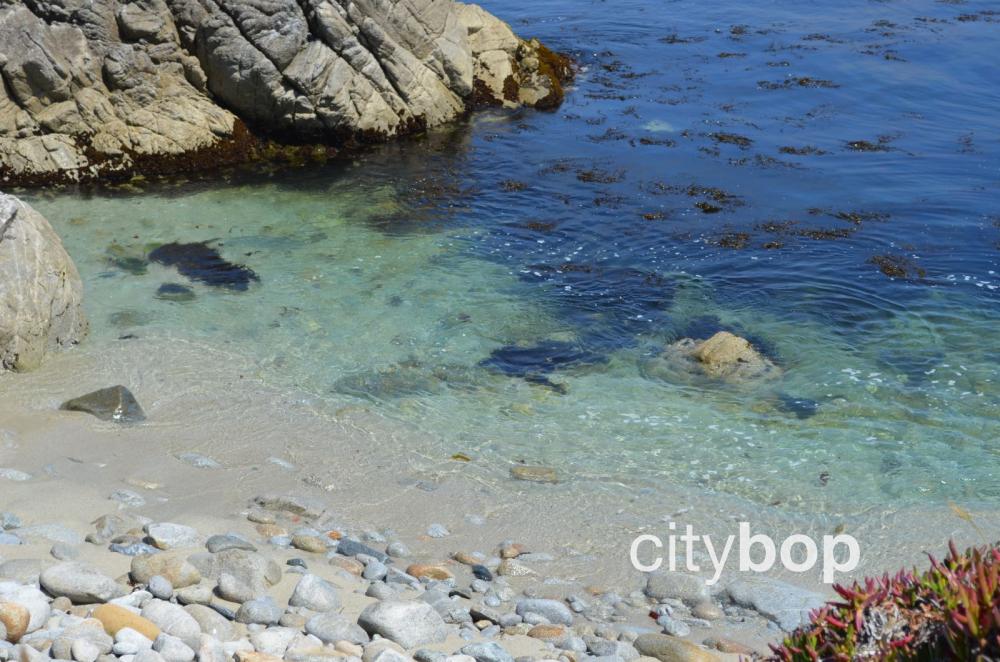 4. Follow the Monterey Bay Coastal Trail southeast towards the main town center of Monterey.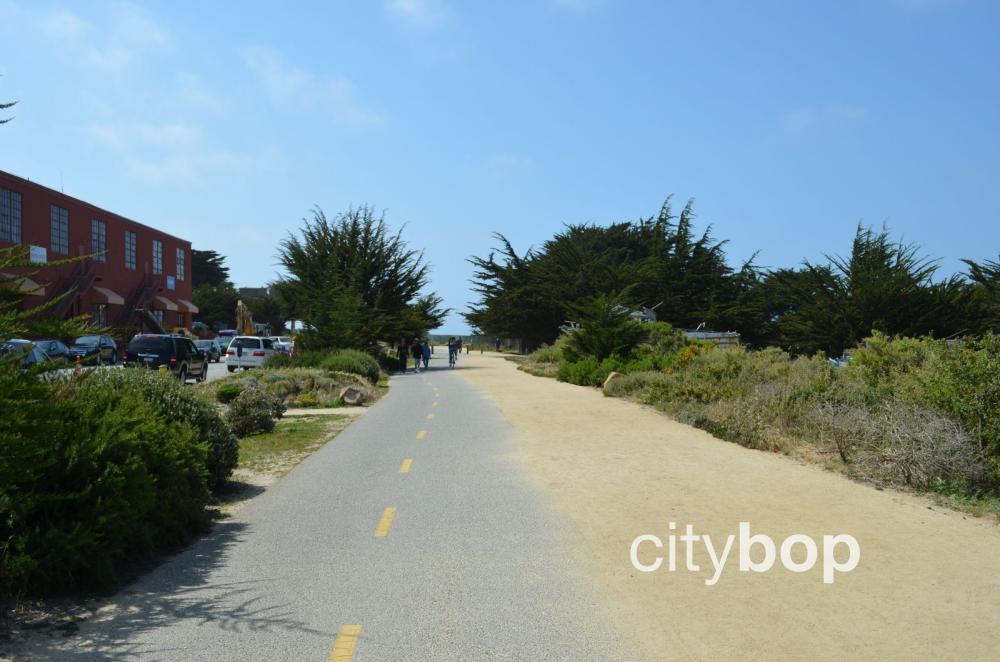 5. The Monterey Bay Coastal Trail veers away from the waterfront as it enters Monterey.
The Coastal Trail is just one block back from waterfront attractions along Cannery Row like the Monterey Bay Aquarium.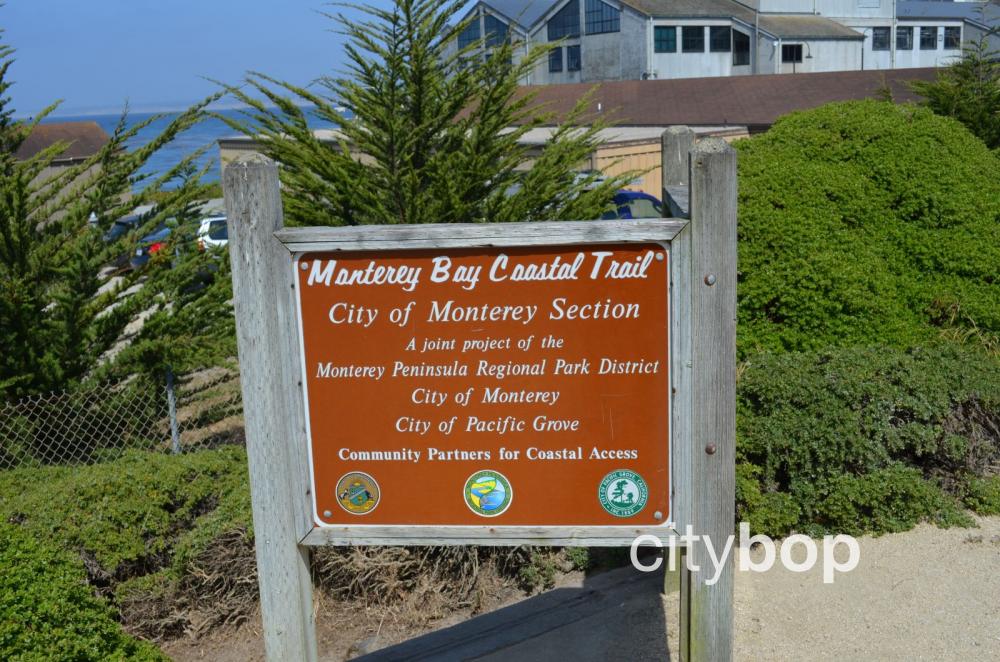 6. Explore other attractions along Cannery Row including McAbee Beach and Steinbeck Plaza.
The Coastal Trail is a pedestrian and bike trail that runs in-between the busy car streets of Cannery Row and Wave Streets in downtown Monterey.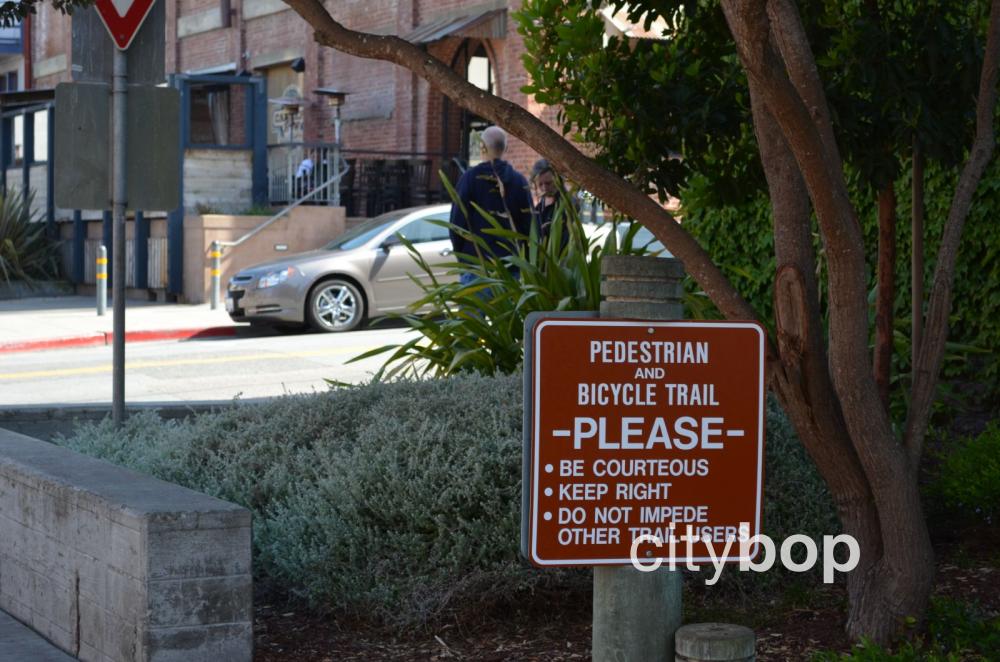 7. The Monterey Bay Coastal Trail meets the waterfront again at Fishermans Wharf.
The bustling Fishermans Wharf is full of restaurants and whale watching tour operators.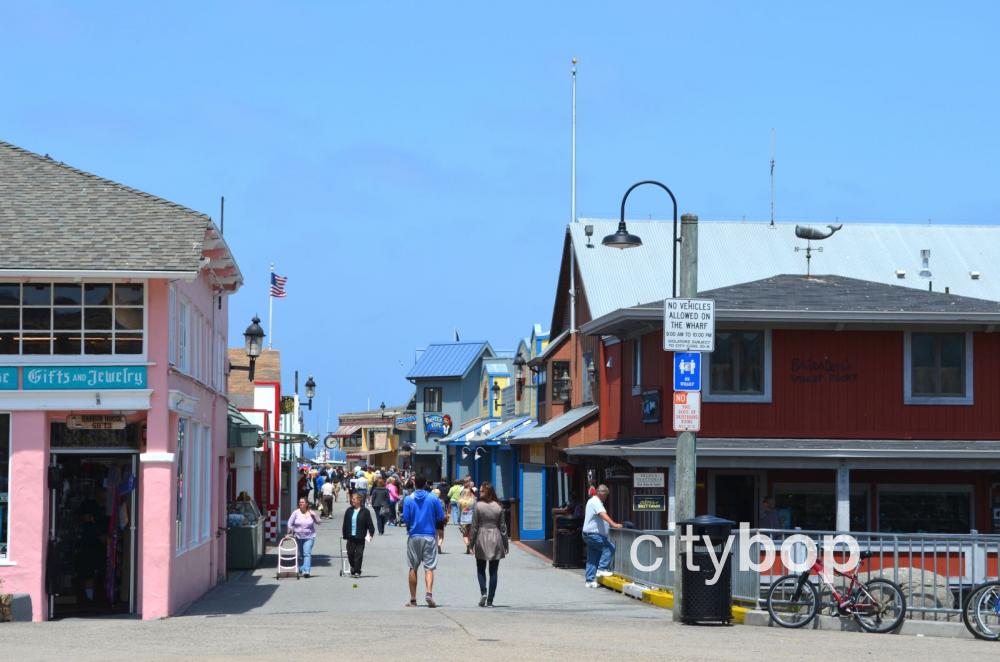 8. The path again diverts away from the waterfront behind Commercial Pier, and travels north inland.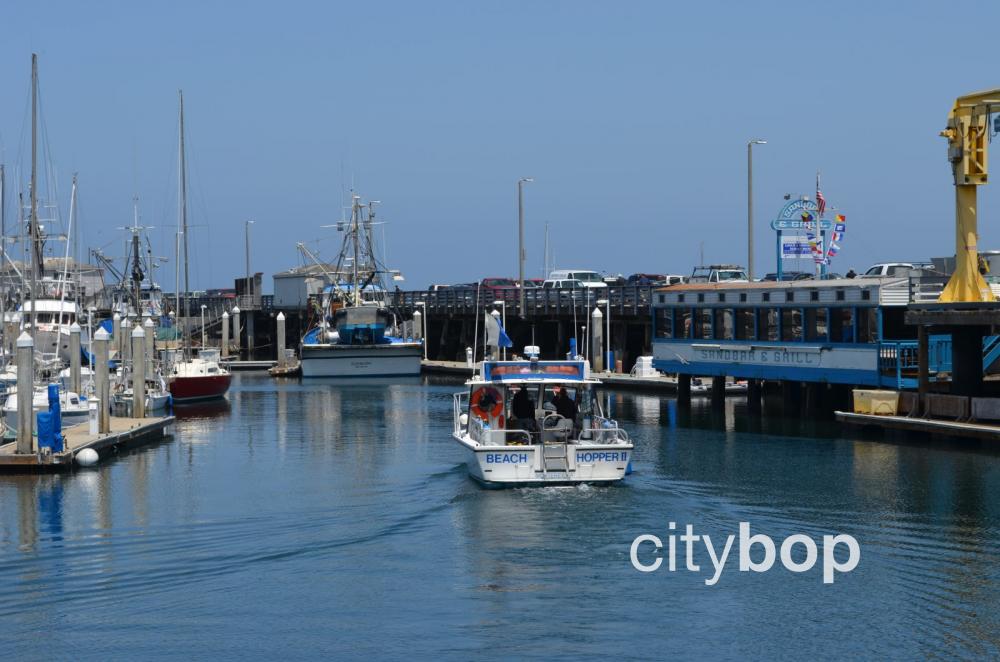 9. The path hugs the eastern border of the magnificent Fort Ord Dunes State Park.
This must see park is a former U.S Army base, and has spectacular white sand beaches set against dramatic sand dunes.
10. The Monterey Bay Coastal Trail then heads inland to the small town of Castroville.
More Walks in Monterey