Lovers Point Park is a four acre lawned park on a bluff, overlooking the enchanting Lovers Point Beach.
Lovers Point Park is in the Pacific Grove township, 1-mile west of Monterey's Cannery Row, and is one of Monterey's best parks.
5 best things about Lovers Point Park
1. There are meandering paths and plenty of benches to observe the stunning scenery over Monterey Bay.
2. The lovely Beach House Restaurant is at Lovers Point Park, overlooking gorgeous Lovers Point Beach. There's also a more casual walk-up kiosk.
3. Steps lead from the park to scenic Lovers Point Beach, with kayak and paddleboard rentals available on the beach.
4. Lovers Point Park has a children's pool and beach volleyball court.
5. There are two coastal trails that start at Lovers Point Park. The paved Monterey Bay Coastal Trail starts south of Lovers Point Park, passing many of Monterey's famous attractions like the Aquarium and Fisherman's Wharf. The Pacific Grove Ice Plant trail is north of Lovers Point Park, with coastal bluffs resplendent in magnificent pink ice plants during spring.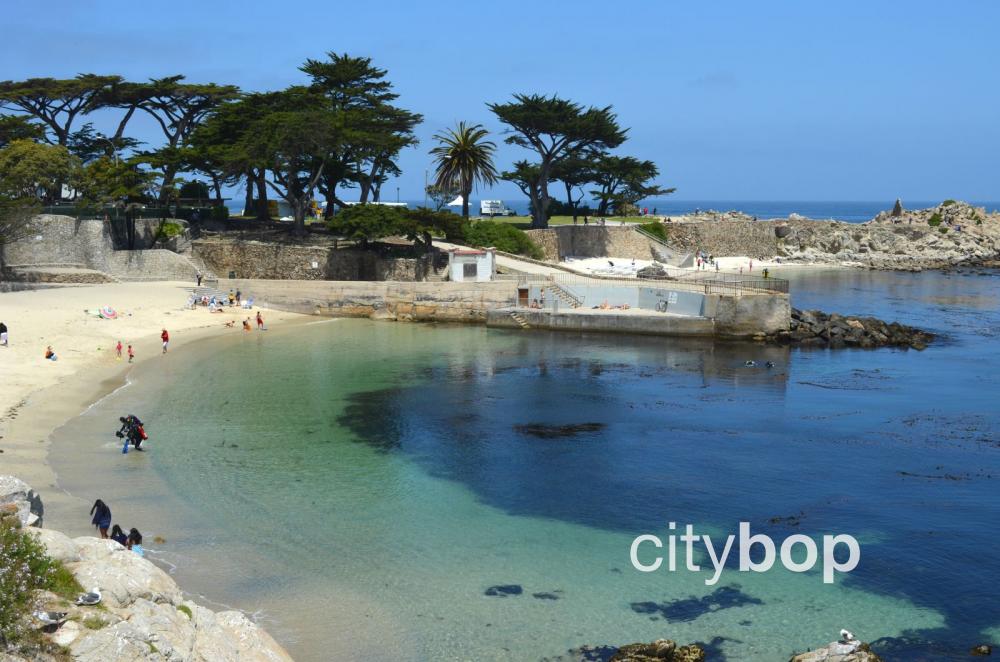 Know before you go
Parking: Parking lot at Lovers Point Park.
Restrooms: Yes.
Upscale Restaurant: Beachhouse at Lovers Point Park, with ocean views.
Casual Cafe: Lovers Point Beach Cafe.
Walk-up: Grill at Lovers Point.
More Parks & Nature in Monterey