Dine on a waterfront terrace at Schooners Restaurant, along Monterey's Cannery Row.
Experience the best of Monterey's waterfront dining on the outdoor patio at Schooners Restaurant. It's located at the famous Monterey Plaza Hotel and Spa.
This memorable experience gets you so close to the ocean that you can almost reach out and touch it, while being soothed by the gentle lapping of the waves. All the attractions along Cannery Row are just steps away.
5 best things about Schooners Restaurant
1. Dine on the outdoor patio, and get close-up views of sea otters and dolphins in the Monterey Bay National Marine Sanctuary.
Schooners Restaurant is accessed from inside the marble hallway of the Monterey Plaza Hotel and Spa.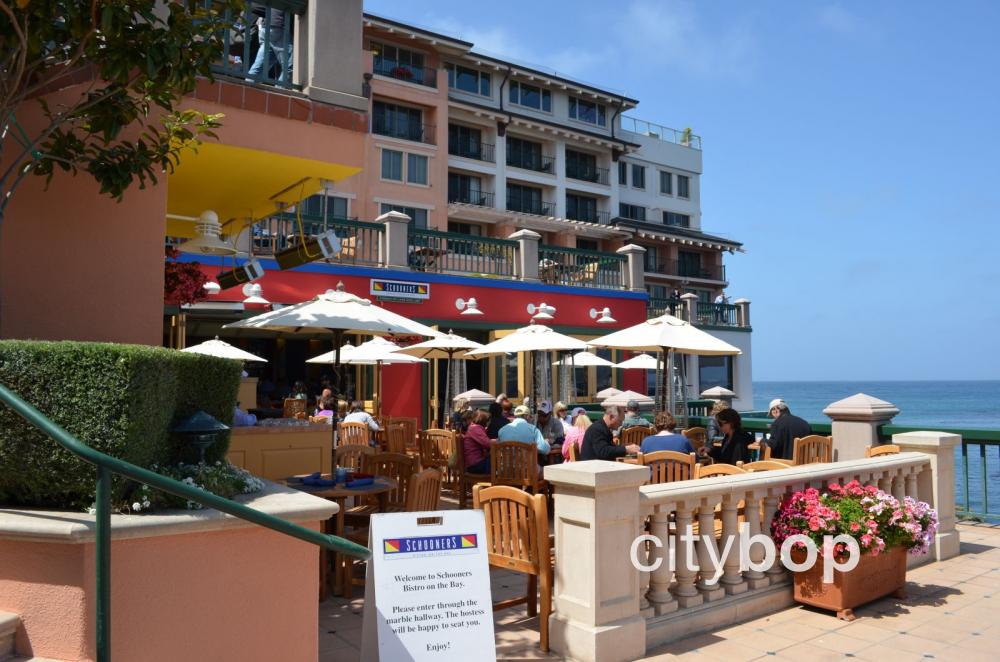 2. Savor the gentle breezes and salty air, as you get a front row seat to Monterey's magnificent waterfront, with breathtaking views across Monterey Bay.
3. Stay at the luxurious Monterey Plaza Hotel and Spa, that houses the restaurant.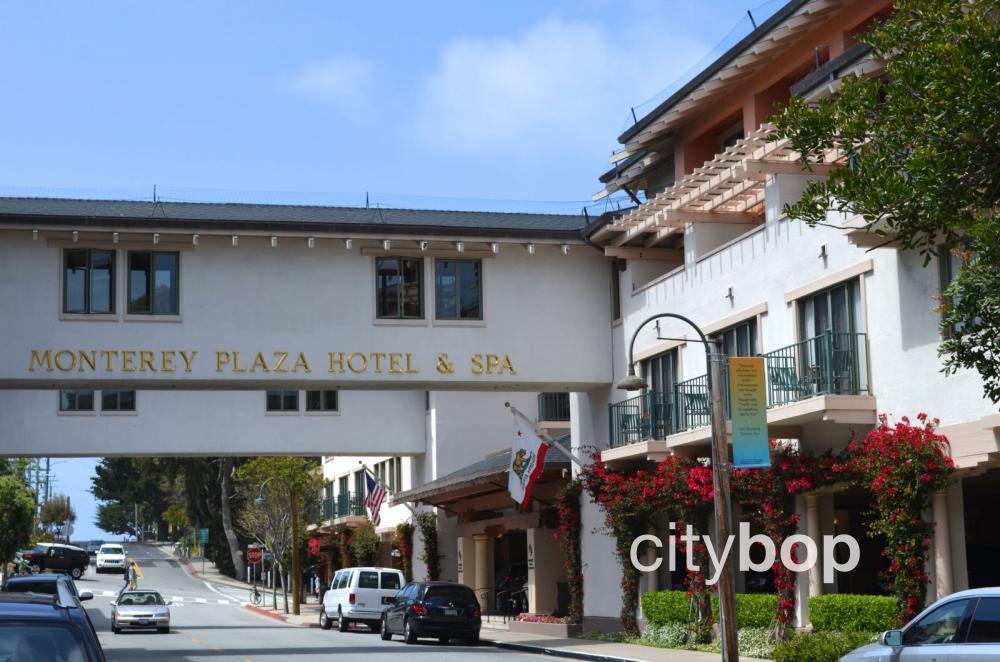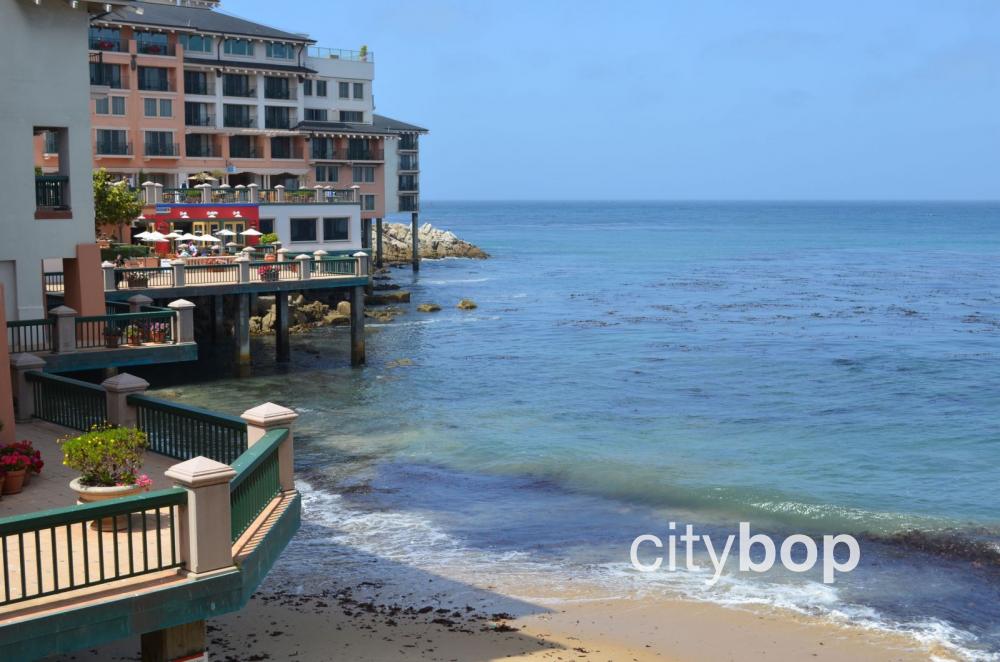 This viewpoint provides a great vantage point of the waterfront hotel rooms. Wow!
4. Grab a coffee and stroll around the public Dolphin's Plaza, above Schooners Restaurant.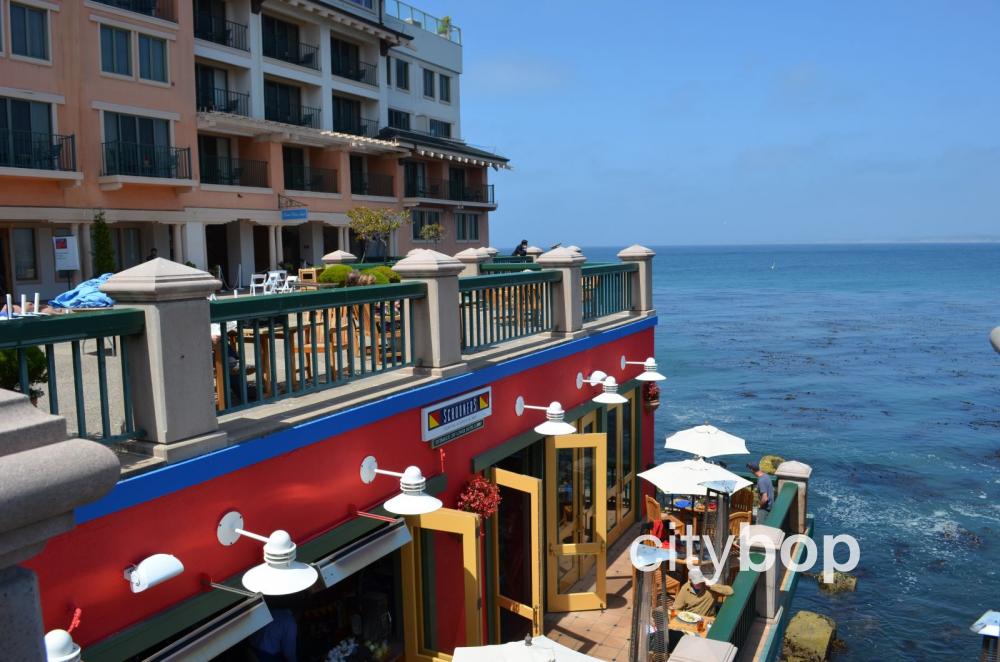 5. Explore other nearby attractions on Cannery Row, like the John Steinbeck Plaza and McAbee Beach.
Know before you go
Schooners Restaurant address: 400 Cannery Row, Monterey, CA 93940.
Hours: Check here.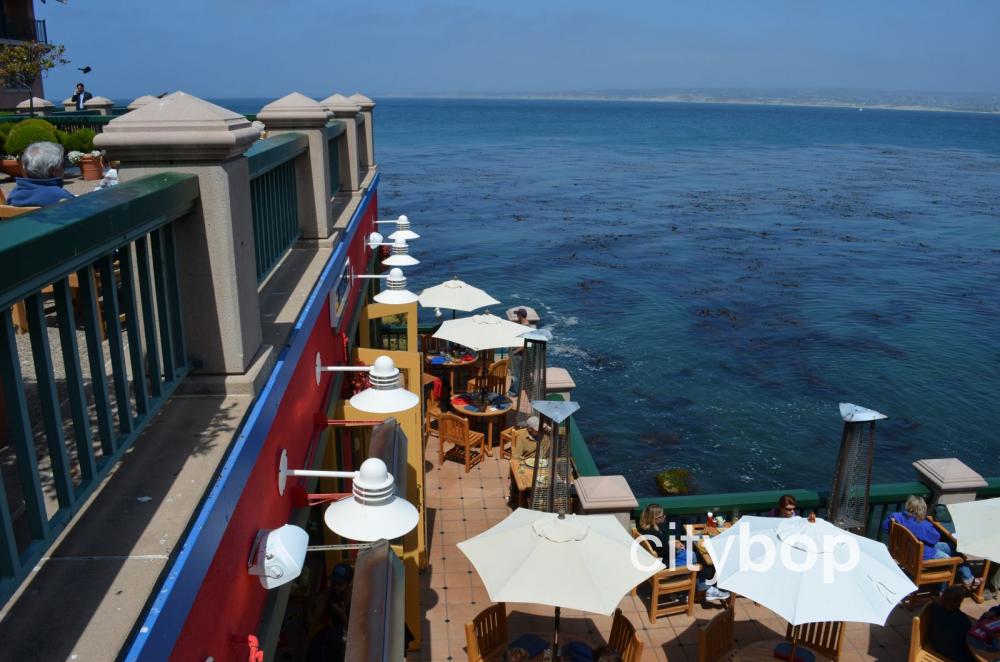 More Restaurants & Shopping in Monterey