Bustling Steinbeck Plaza is located on Cannery Row at Monterey.
The beautifully landscaped plaza is bursting with shrubs and flower plantings, and flanked by waterfront restaurants.
It also overlooks McAbee Beach, the loveliest stretch of white sand beach along Cannery Row.
Some of the best Monterey restaurants are at Steinbeck Plaza. Enjoy amazing water views at Louie Linguines or The Fish Hopper, or casual food at Sly McFlys.
5 best things about Steinbeck Plaza
1. The picturesque Steinbeck Plaza has a great choice of restaurants, wine tastings and gift shops.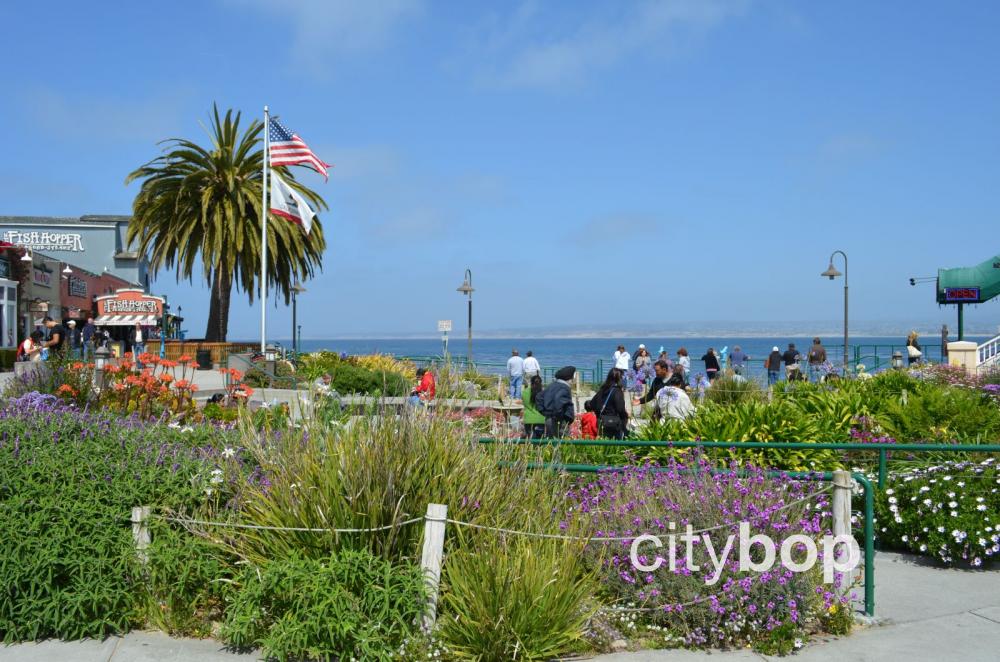 2. The Steinbeck Wax Museum is here, with animatronics depicting key points in Monterey's history.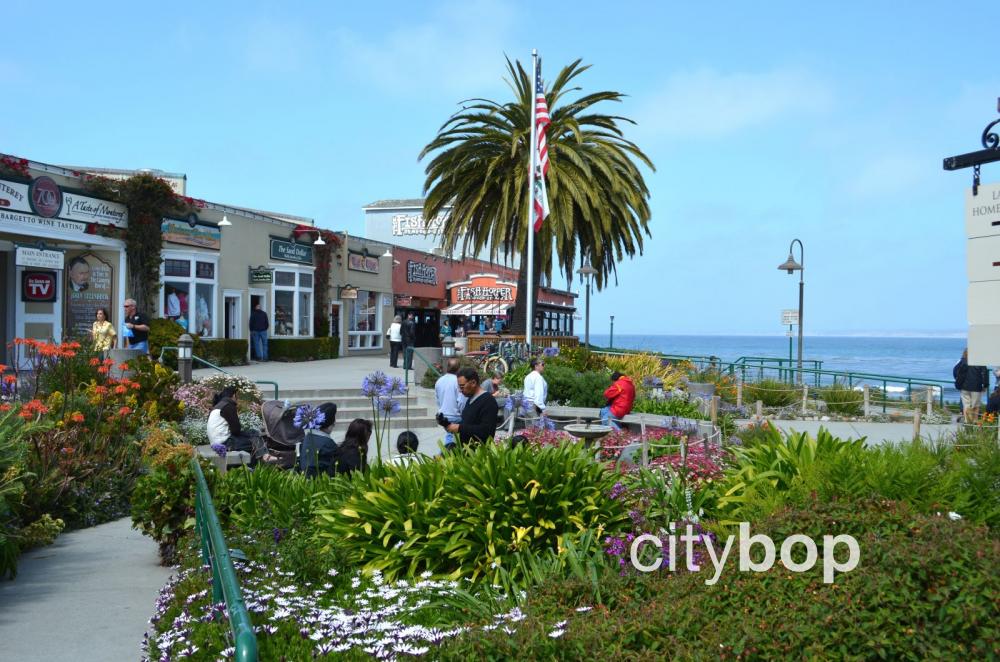 3. The plaza's striking centerpiece is a statue of author John Steinbeck atop a rocky outcrop.
4. Steinbeck Plaza overlooks lovely McAbee Beach, a popular diving spot.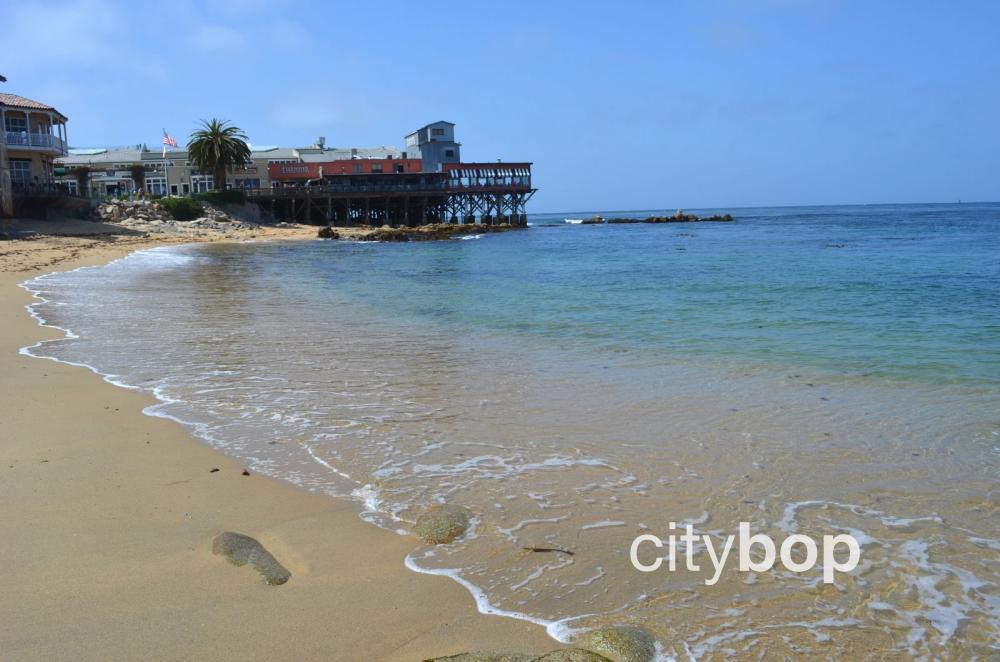 5. There's a great selection of waterview restaurants at Steinbeck Plaza.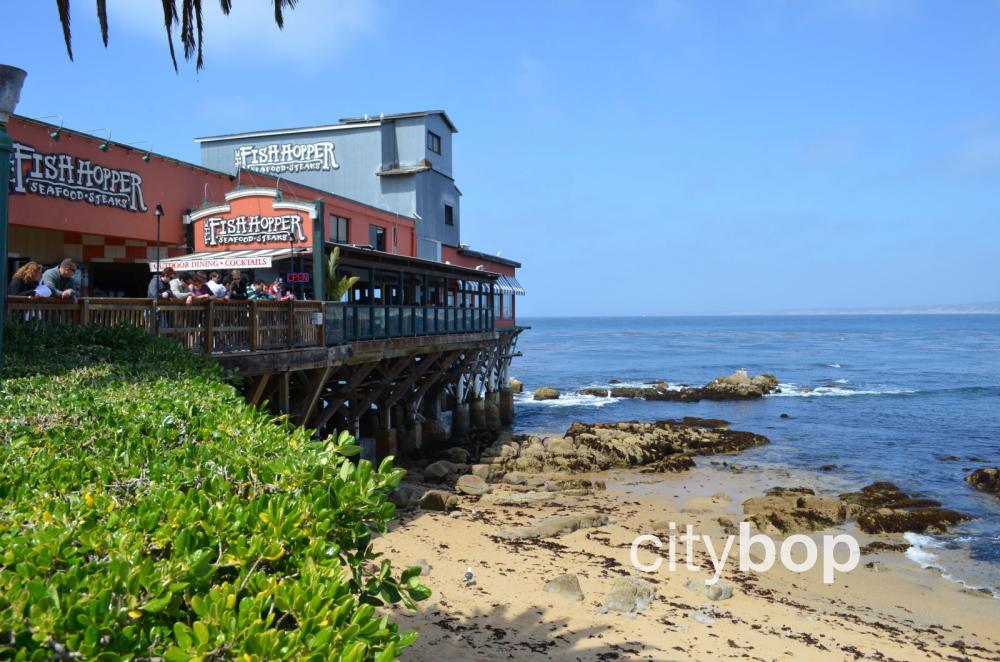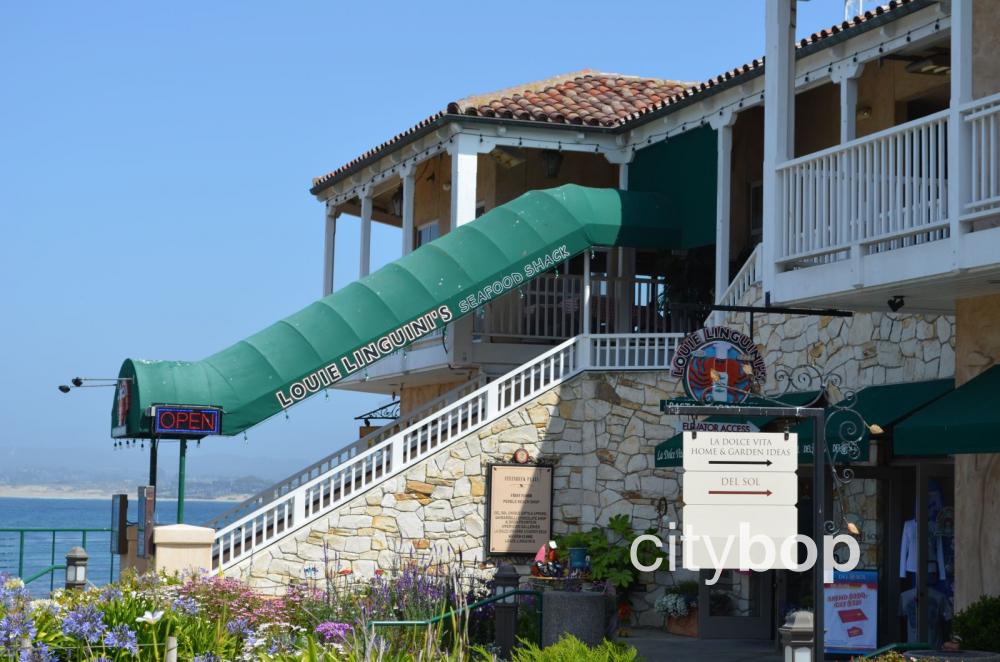 Know before you go
Location: Intersection of Cannery Row, and Prescott Avenue.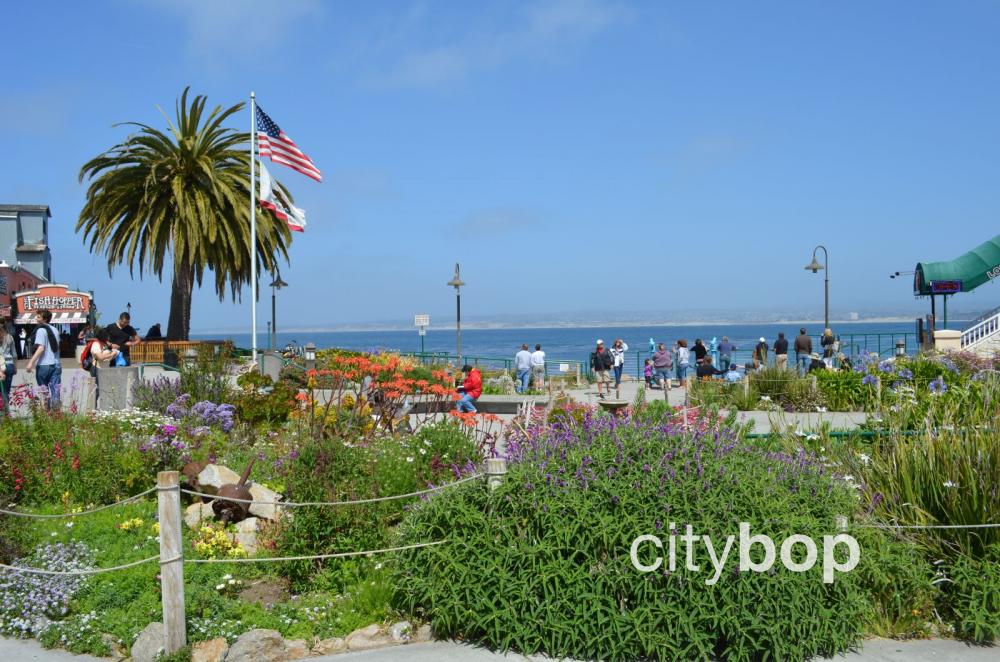 More Restaurants & Shopping in Monterey