Asilomar State Beach is a stunning beach at Pacific Grove in California.
It's terrain varies from soft, white sand at it's southern end, to a dramatic rocky outcrop at it's northern end.
Park along Sunset Drive, then walk a few steps to Asilomar State Beach. Signs warn that it's unsafe for swimming or wading, but it's perfect for a relaxing stroll.
There's a 1-mile trail at the rockier, north end of the beach. You can also take the boardwalk through the Asilomar Dunes Natural Preserve across the road, to the historic YMCA Conference Center built in 1913, now a lovely hotel with a cafe.
5 things to know about Asilomar State Beach.
1. Picnic and hangout on the beach, but campfires and alcohol aren't allowed. Dogs are okay if they're on a leash.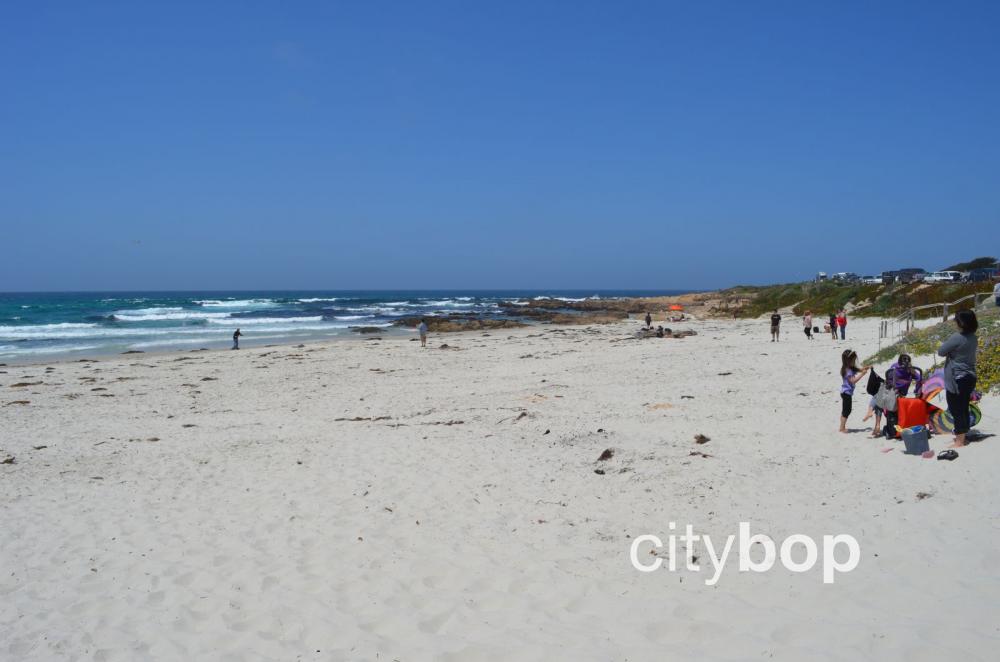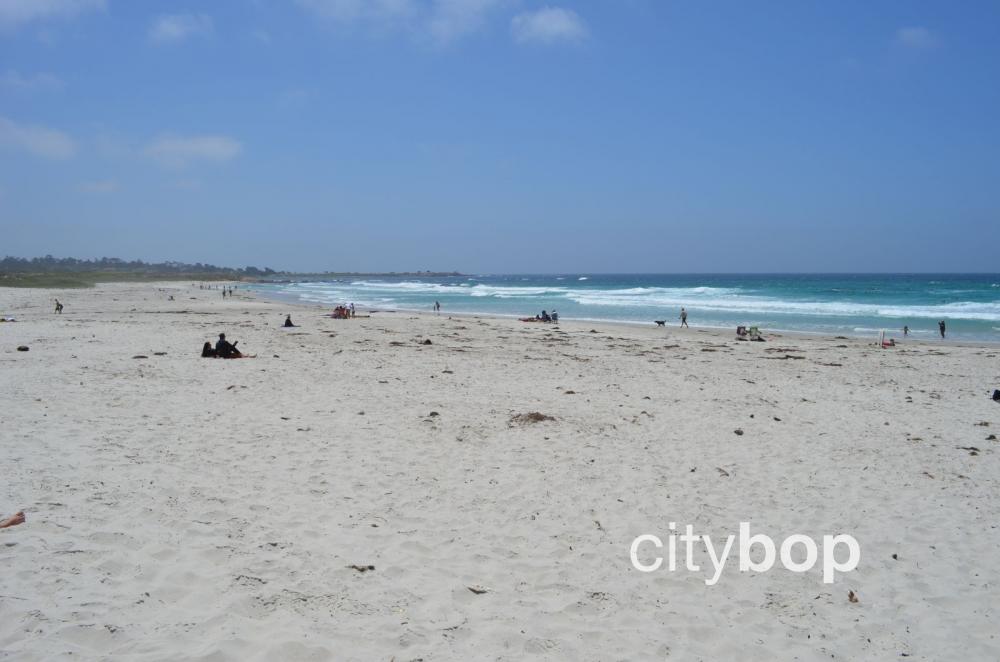 2. The waters off Asilomar State Park are a protected marine sanctuary, so fishing is banned.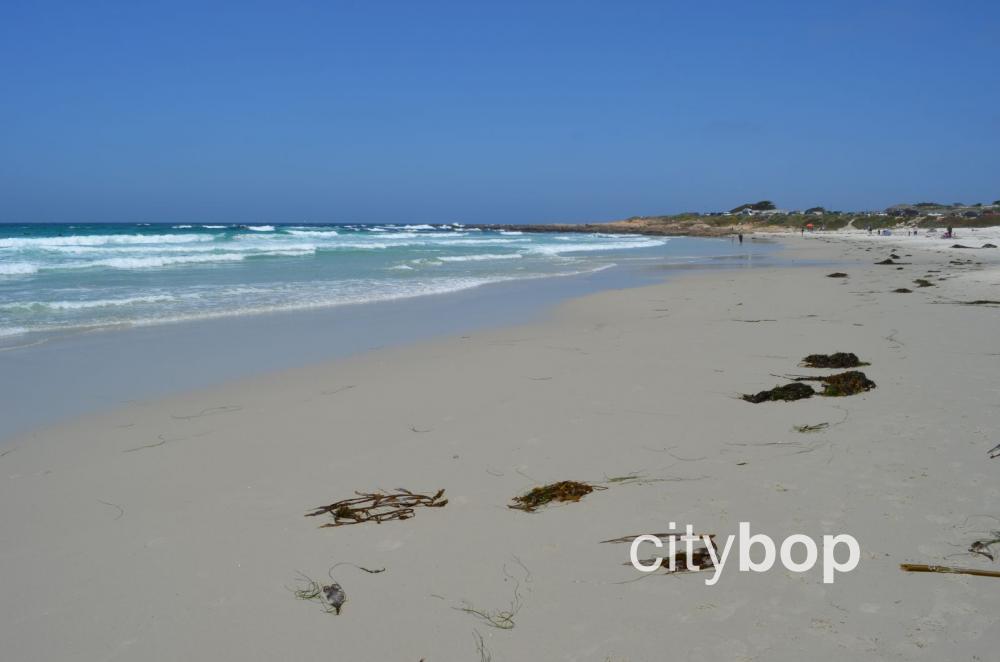 3. Swimming and wading are not advised due to dangerous currents at Asilomar State Beach, so the beach is mainly for strolling and relaxing.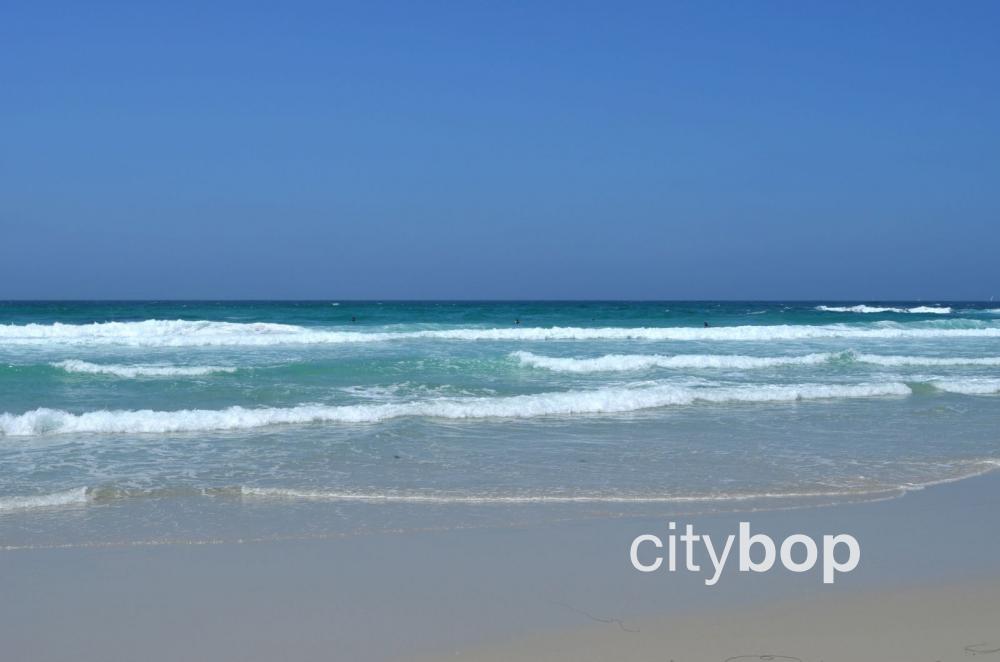 4. North of the beach, take the 1-mile Asilomar Coastal Trail along spectacular rocky outcrops and coves. The sandy path follows Sunset Drive the entire way.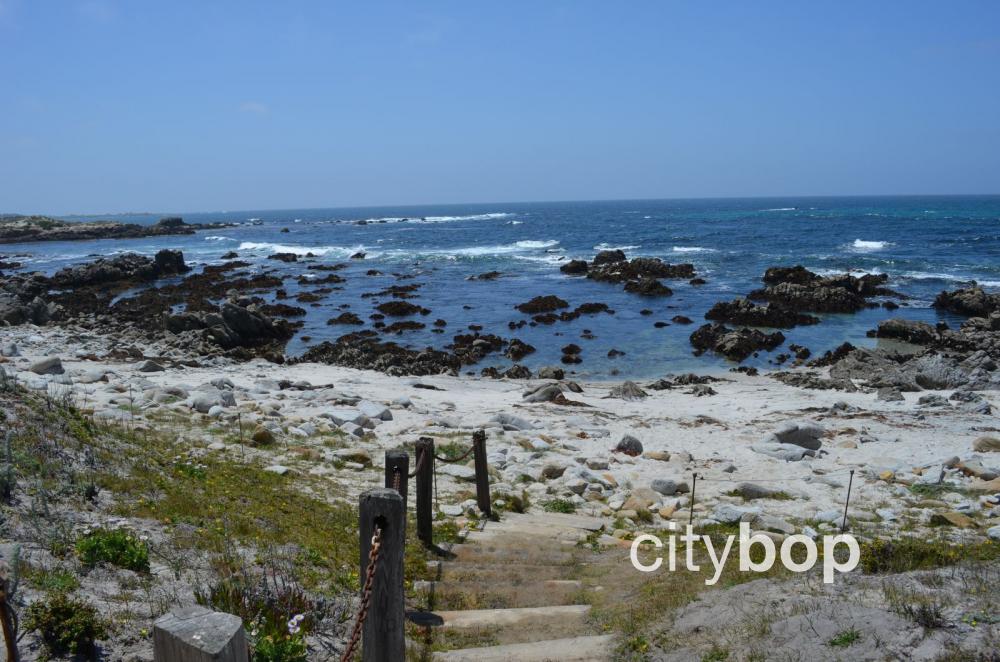 5. Take the boardwalk through the sand-dunes, to the Asilomar Conference Grounds.
Search for the signpost marked Asilomar Conference Grounds across the road at Sunset Drive, at the sandy end of Asilomar State Beach. This is the entry point for the Asilomar Beach Boardwalk through the dunes, that leads to Phoebe's Cafe and the historic conference center. The rustic conference centre and cabins were constructed between 1913 and 1929 as a YMCA camp, and have vaulted ceilings and magnificent, stone fireplaces. They were designed by architect Julia Morgan, famed for her work on the magnificent Hearst Castle in the Big Sur. Rooms are available for bookings, and it's also a popular place for weddings.
Park at the pull-outs along Sandy Drive. You can't miss the Asilomar State Beach signs.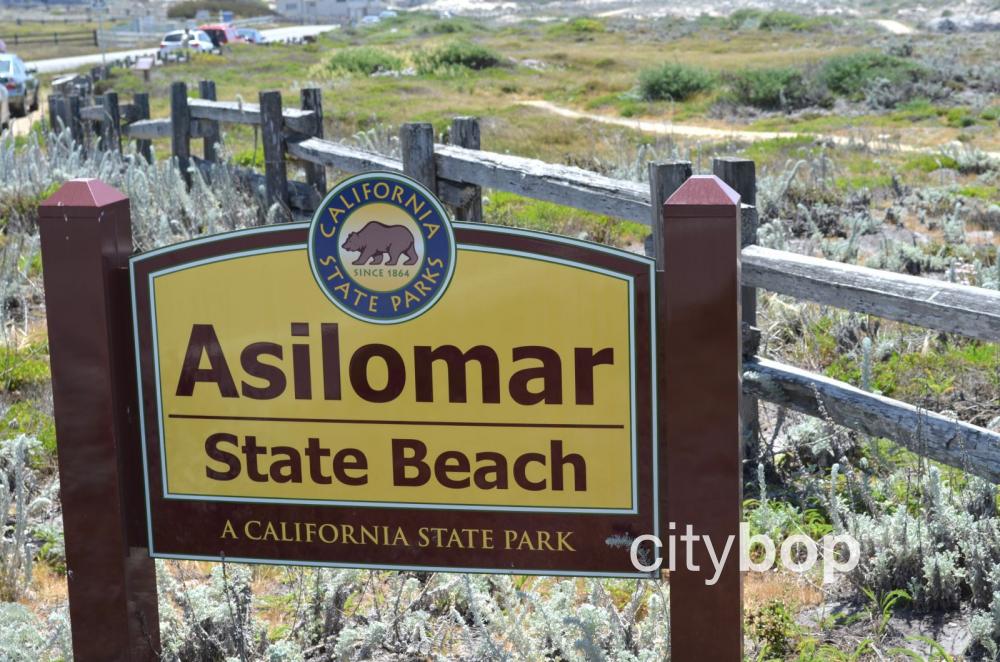 Know before you go
Location: 3-miles northwest of Monterey.
Parking: along Sunset Drive.
Restrooms: no.
More Beaches in Monterey