Del Monte Beach is on the quieter eastern shores of Monterey.
If you're looking to get away from the tourist areas at Monterey, this is the place to go.
Del Monte Beach has a peaceful setting, flanked by sand dunes. There's a convenient parking lot with a portable restroom, and some picnic tables along the boardwalk.
Dogs must be on a leash.
5 things to know about Del Monte Beach
​1. The boardwalk at Del Monte Beach traverses the dunes, and has plenty of benches and picnic tables.
2. Both the Fisherman's Wharf and Commercial Pier are visible to the west, and the open expanse of Monterey Bay is straight ahead.
3. This is a beautiful beach for strolling, sunbathing or sandcastles, but there are warning signs that swimming and wading are unsafe.
4. There are portable restrooms at the parking lot.
5. The parking lot is at the intersection of Tide Avenue with Beach Way, and there's also ample parking along Tide Avenue.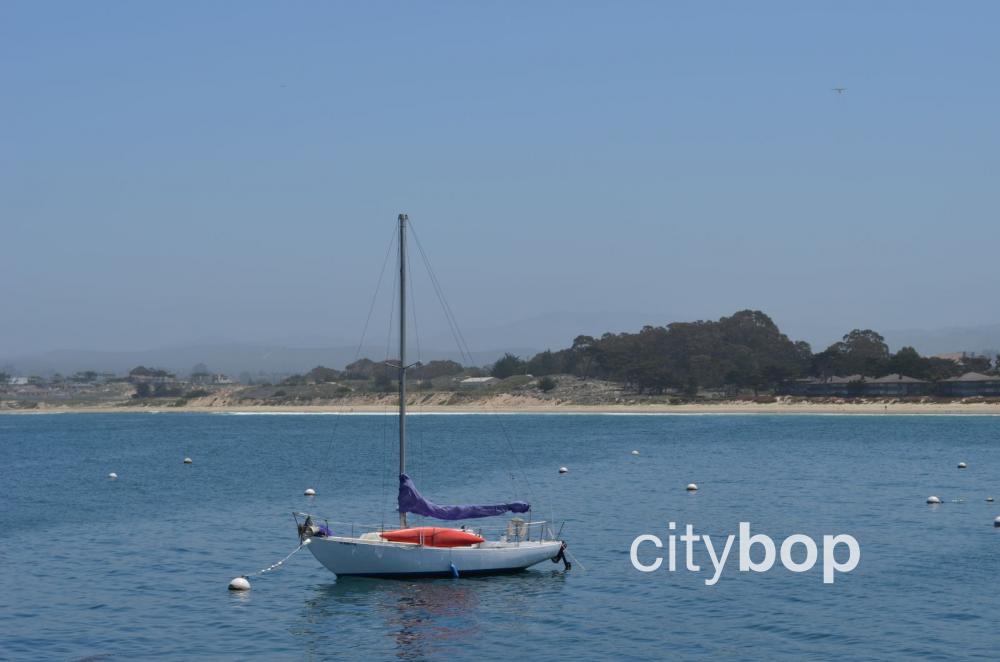 More Beaches in Monterey