Famous Pebble Beach is along the 17-mile drive on the Monterey Peninsula, and is open to the public.
Don't forget to include Pebble Beach on your scenic tour of the 17-mile drive near Monterey.
It hosted the last six U.S. Opens, and is located at the site of the historic Lodge at Pebble Beach. There's shops to explore, up-scale restaurants, and a beautiful walk to a coastal overlook.
The visitor center has some local history on Pebble Beach, and interactive maps of the 17-mile drive.
Other attractions along the 17-mile drive include the famous Lone Cypress, glorious white sand beaches, million dollar properties, luxury resorts and three golf courses.
10 best things to do at Pebble Beach
1. The Lodge at Pebble Beach is Stop 19 on the 17-mile drive.
You don't have to be staying here to drop by!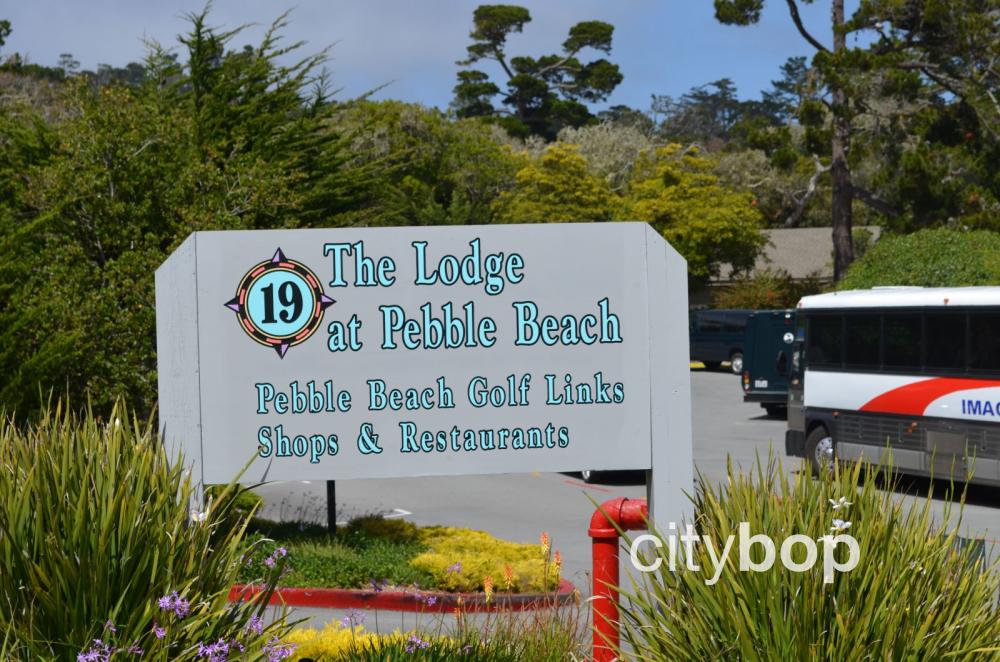 2. Walk through the entrance to The Lodge which opened in 1919.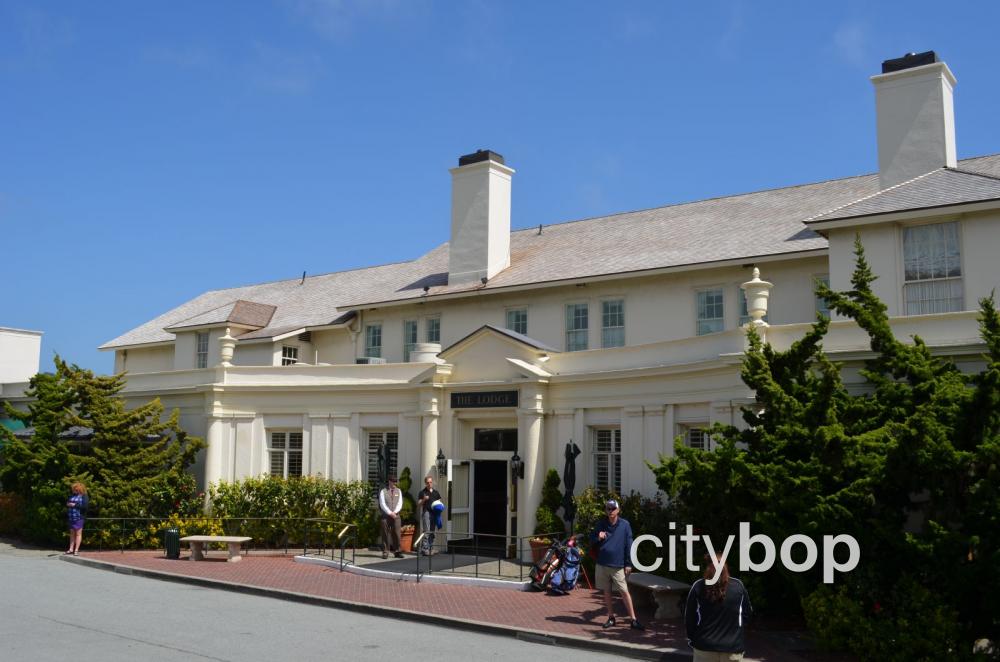 3. Walk to the back of The Lodge, overlooking the Pacific Ocean and golf greens.
4. Dine at a choice of upscale restaurants at The Lodge.
5. If you want something more casual, consider purchasing some gourmet food-to-go, at the nearby Pebble Beach Market.
6. There are plenty of shops, boutiques and a pro-shop to explore at Pebble Beach.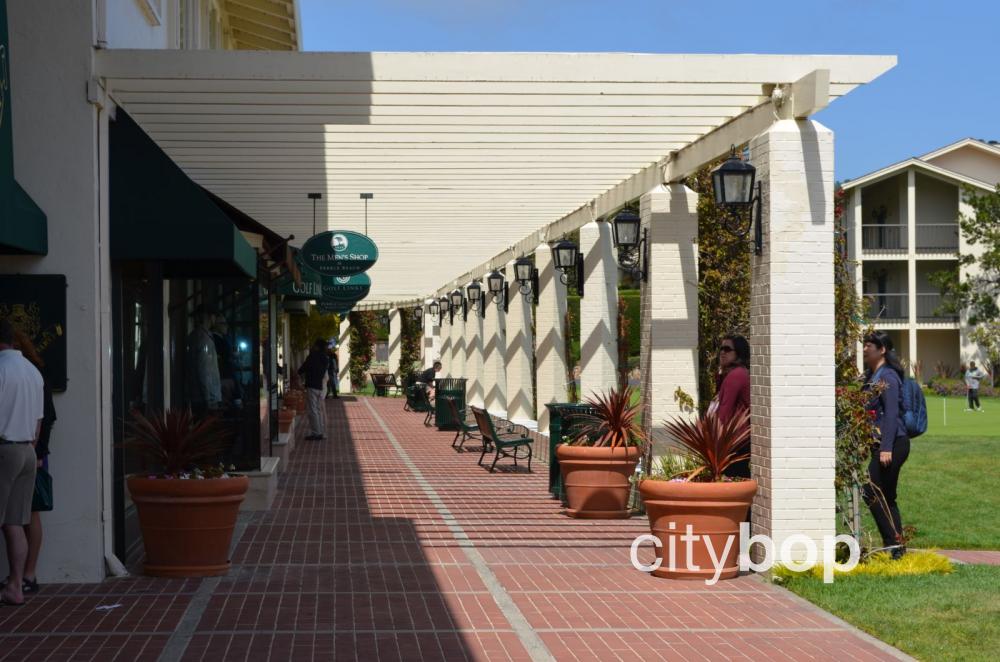 7. Even if you're not staying here, you can step outside to see the Pebble Beach Golf Course.
You probably recognize it from TV as the location of the last six U.S. Opens. The views across the 18th fairway are panoramic.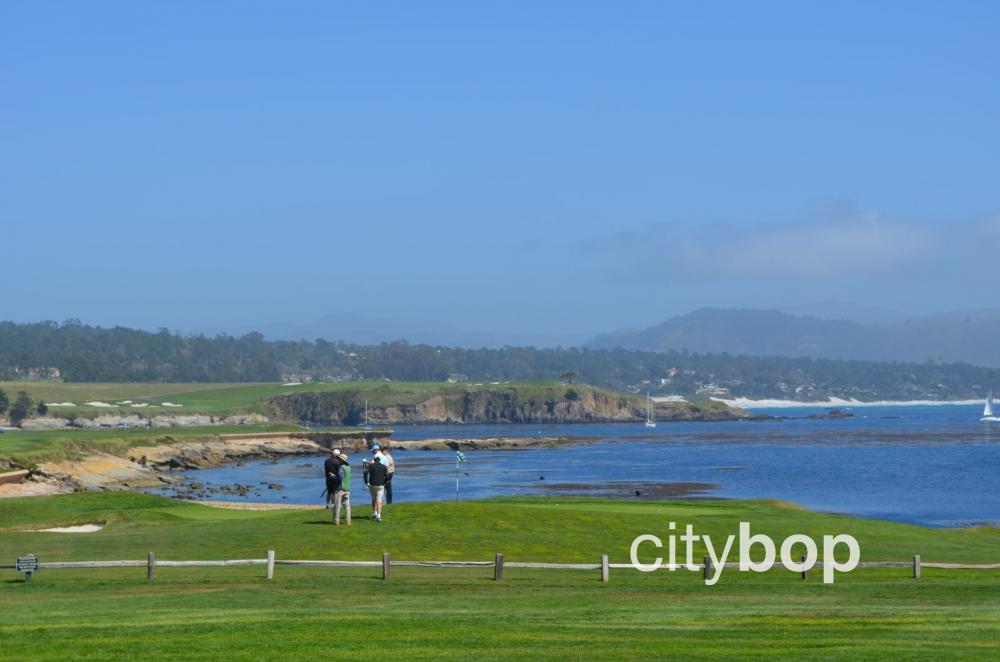 8. If you'd like to explore the grounds a bit more, walk out to the Pebble Beach Coastal Overlook, and enjoy sweeping views.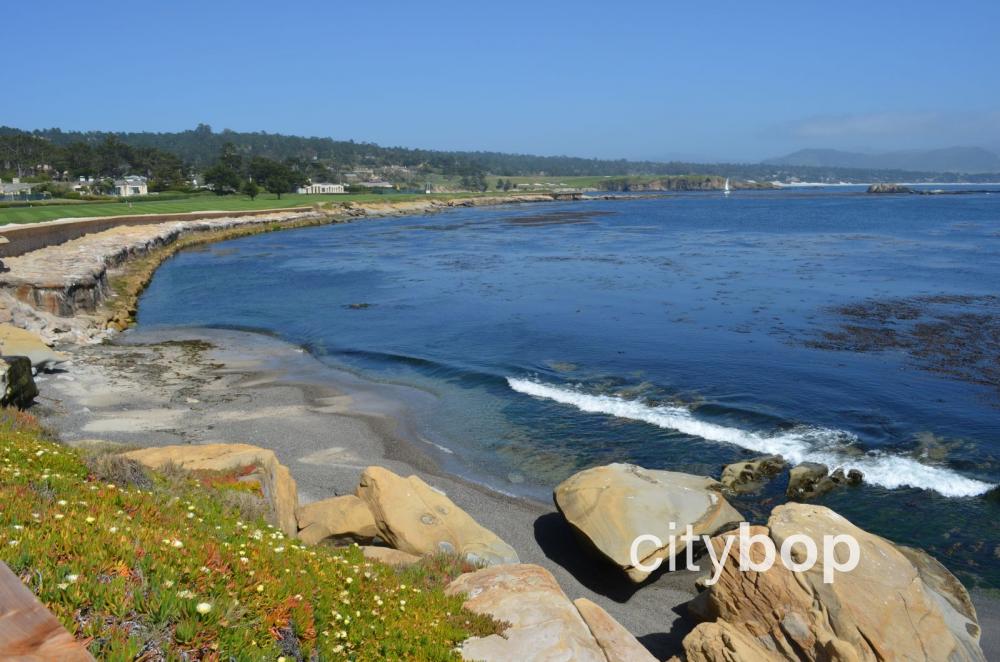 8. This is the map at the Coastal Overlook, showing the half-mile trail to lovely Stillwater Cove and the Pier.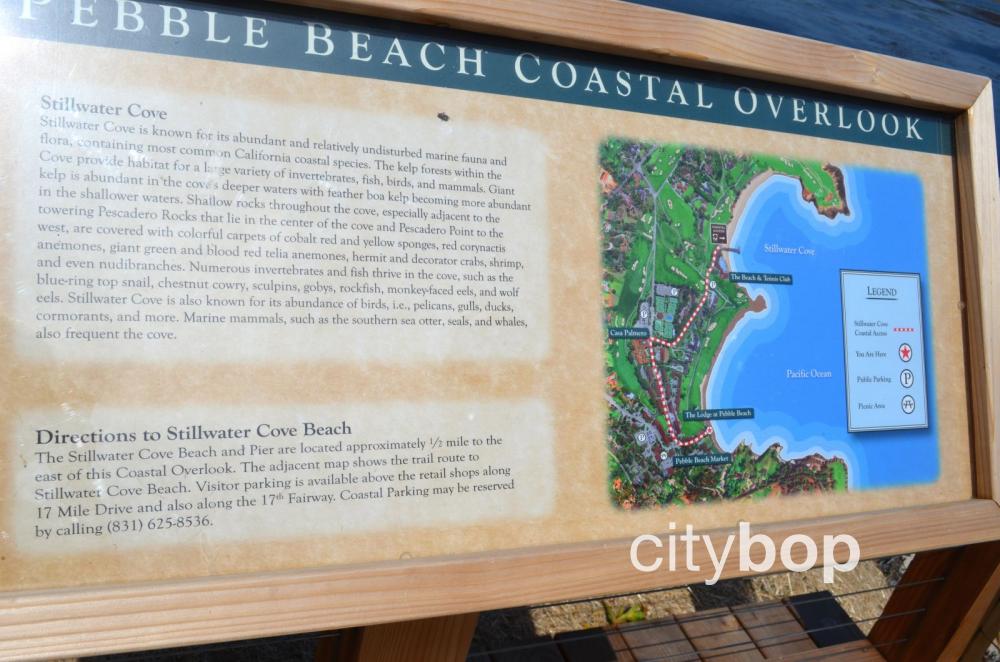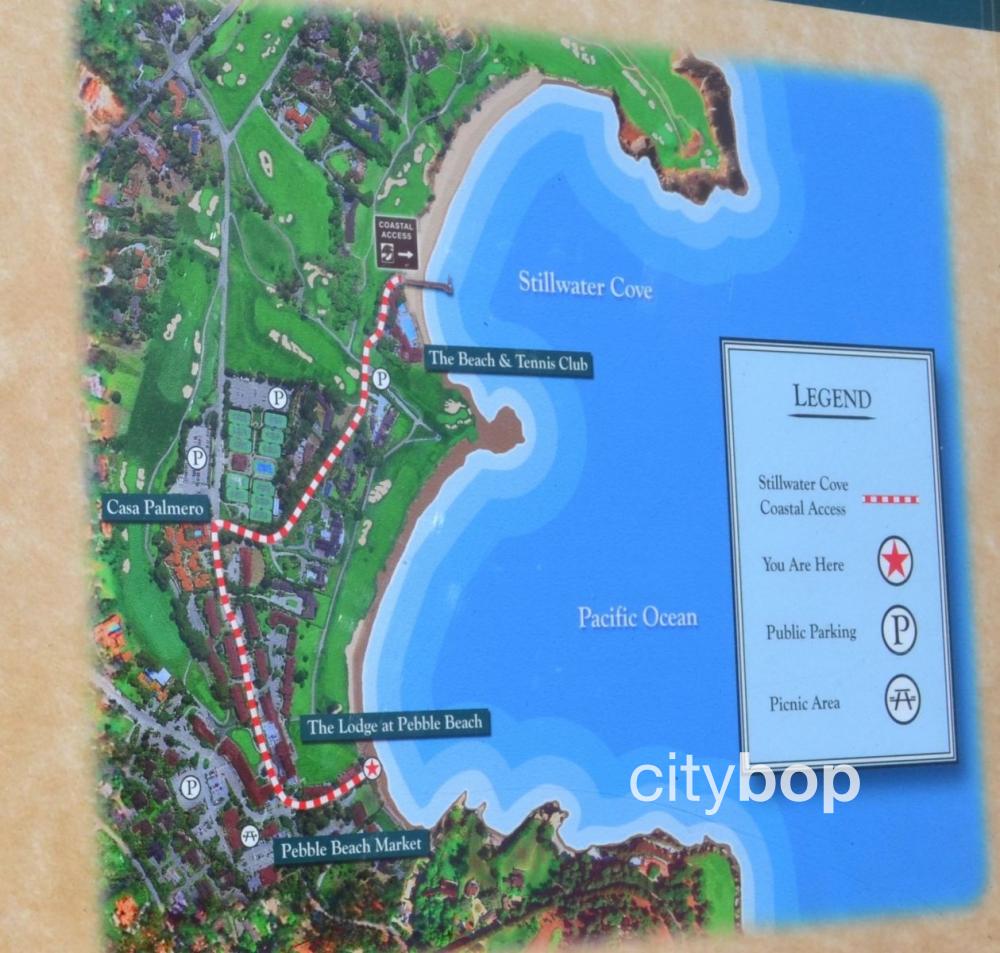 9. See the vibrant marine environment at Stillwater Cove, with forests of giant kelp, and fields of cobalt red and yellow sponges.
There's also abundant bird life, like pelicans and cormorants.
10. Stop by the free Pebble Beach Visitor Center, just across from The Lodge.
The Visitor Center has 8,000 square feet of space, dedicated to documenting the fascinating, hundred year history of the Pebble Beach Resorts along the coastline. There's also interactive maps of the 17-mile drive. The Visitor Center sells drinks and snacks, and has an outdoor patio for you to relax on.
Know before you go
Location: 1700 17-Mile Drive, Pebble Beach, CA 93953 (The Lodge at Pebble Beach).
Visitor Center: yes.
Restaurants: Five restaurants/cafes at The Lodge.
Market: yes.
Retail shops: yes.
More Beaches in Monterey