The world-class Monterey Bay Aquarium is at Cannery Row, and attracts 2 million visitors a year.
The aquarium showcases the rich marine ecosystem off Monterey's coastline, and captures the sights and sounds of this stunning coastline.
The Monterey Bay Aquarium contributes to the research and conservation of the Monterey Bay National Marine Sanctuary, stretching 276 miles from San Francisco to the Big Sur.
This is the largest marine sanctuary in the Continental U.S. with underwater kelp forests, a deep sea canyon, tide pools and rocky shorelines.
10 BEST things to do at the Monterey Bay Aquarium
1. Gaze at the the world's largest aquarium at the Open Sea Exhibit.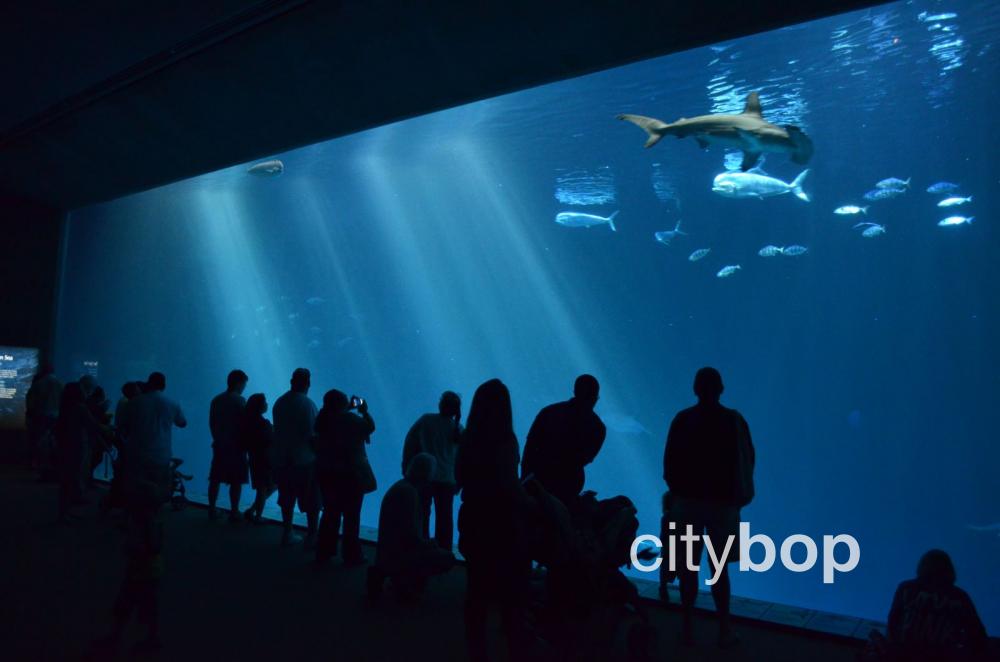 This aquarium has a massive 54-foot wide viewing window, and holds 1.2 million gallons of water.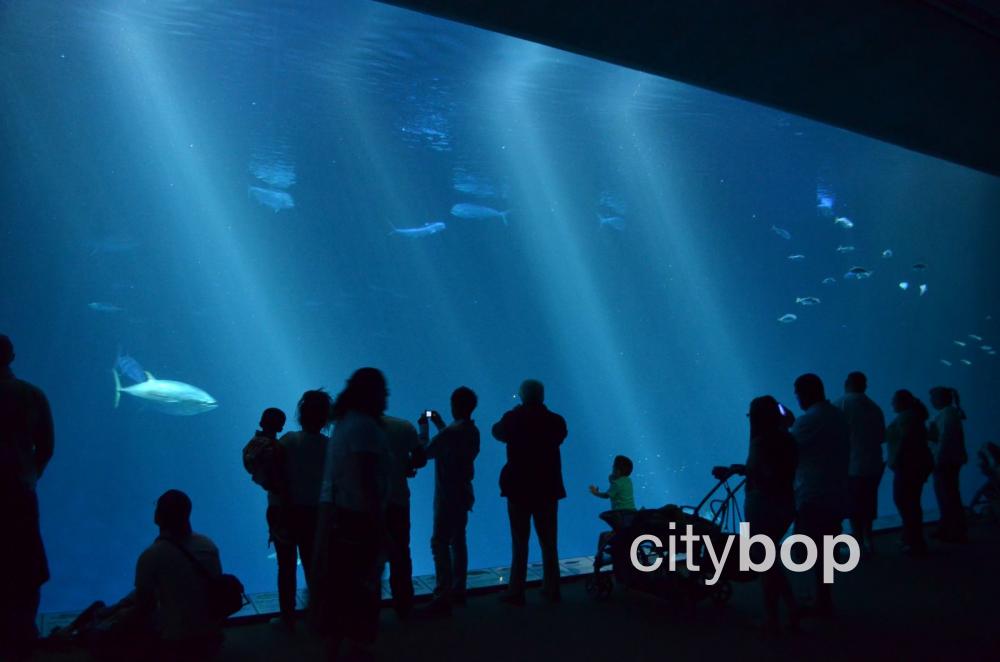 See hammerhead sharks and sea turtles, amongst schools of pacific salmon, dolphin fish and yellowfin tuna.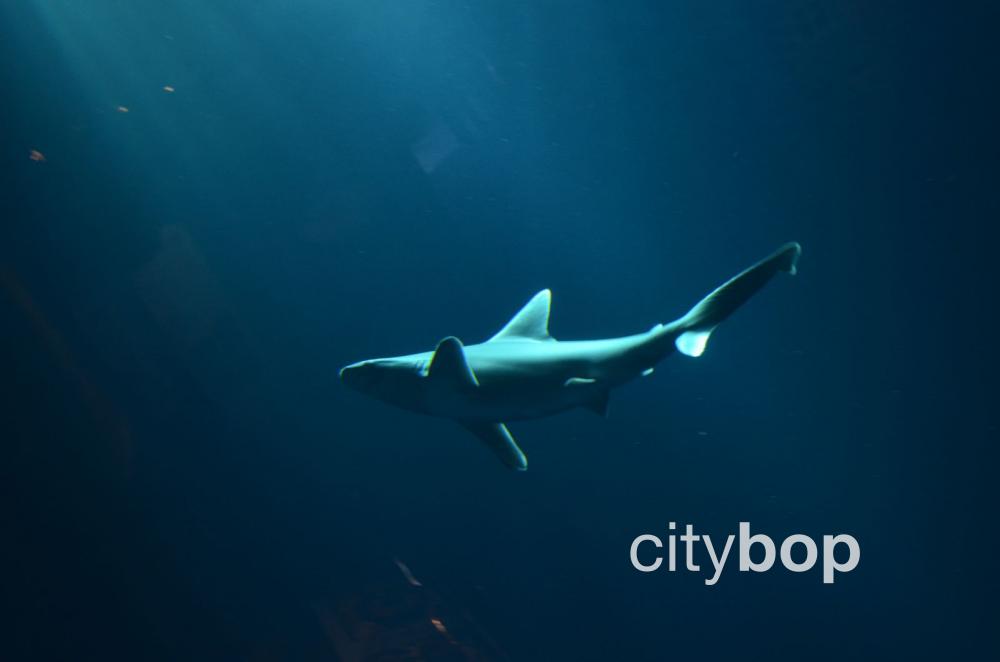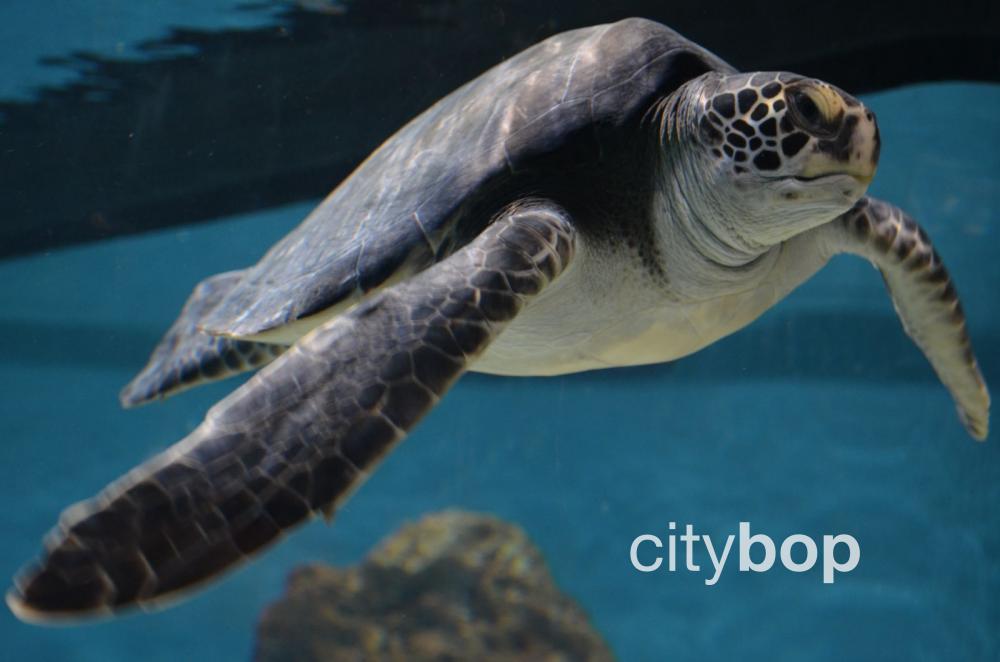 2. Look up at a 3-story aquarium with a living kelp forest, and observe divers hand feeding sharks and stingrays.
The kelp forest at the Monterey Bay Aquarium grows at the incredible rate of 3 to 5 inches each day.
See leopard sharks, giant sea bass, red octopus, and more.
3. Witness the ethereal form of jellies floating through tanks.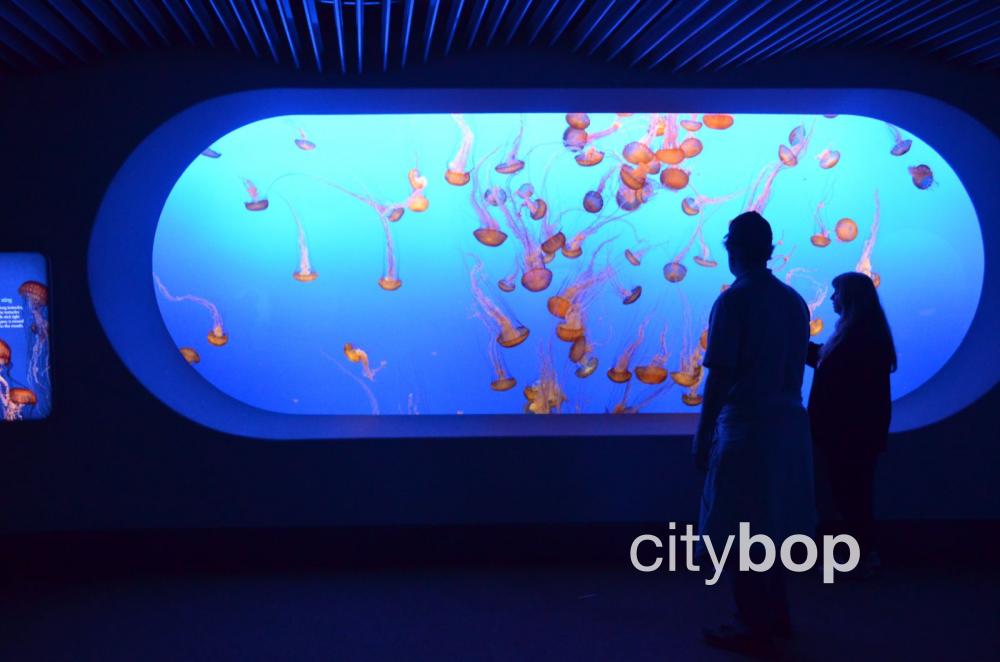 The orange colored black sea nettle jelly has tentacles that can reach 25 feet. They live at great depths in the ocean, and are rarely seen.
The ethereal moon jellies have a stunning, translucent bell, and are made up of 98% water.
Did you know that jellies don't have brains, bones or teeth?
The lion's mane jelly is the largest jelly in the ocean, and can have up to 1,200 tentacles. It's tentacles can grow up to 100 feet!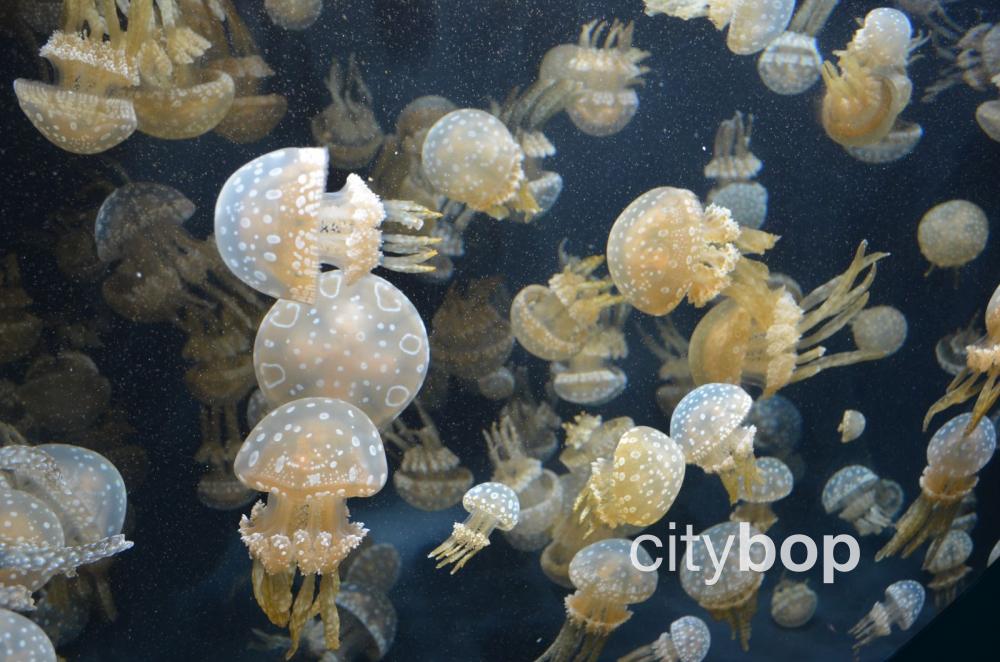 These spotted jellies resemble mushrooms, and thrive in warm, tropical waters.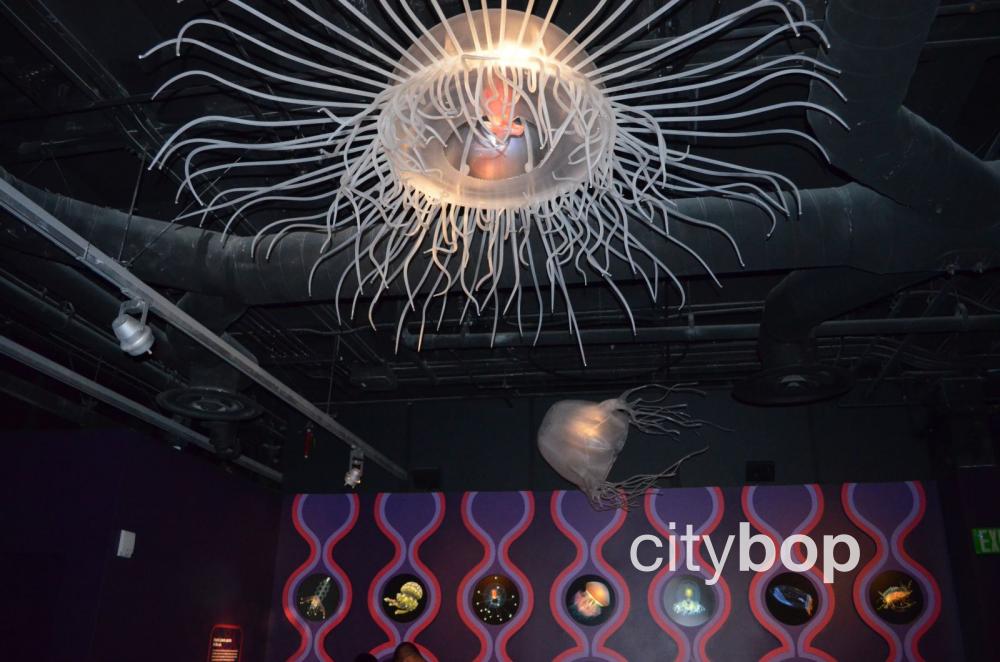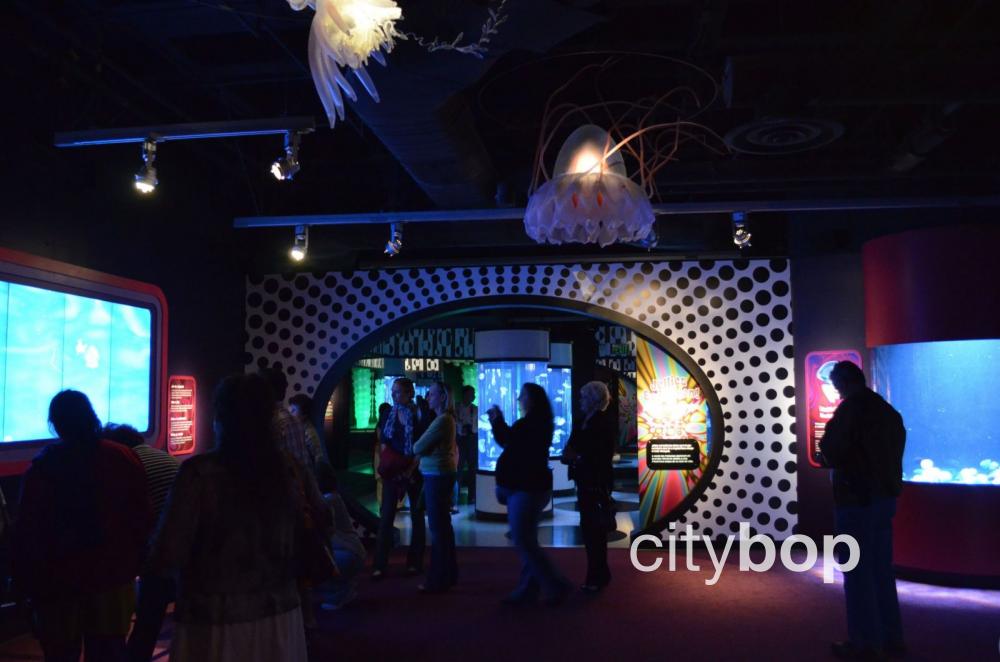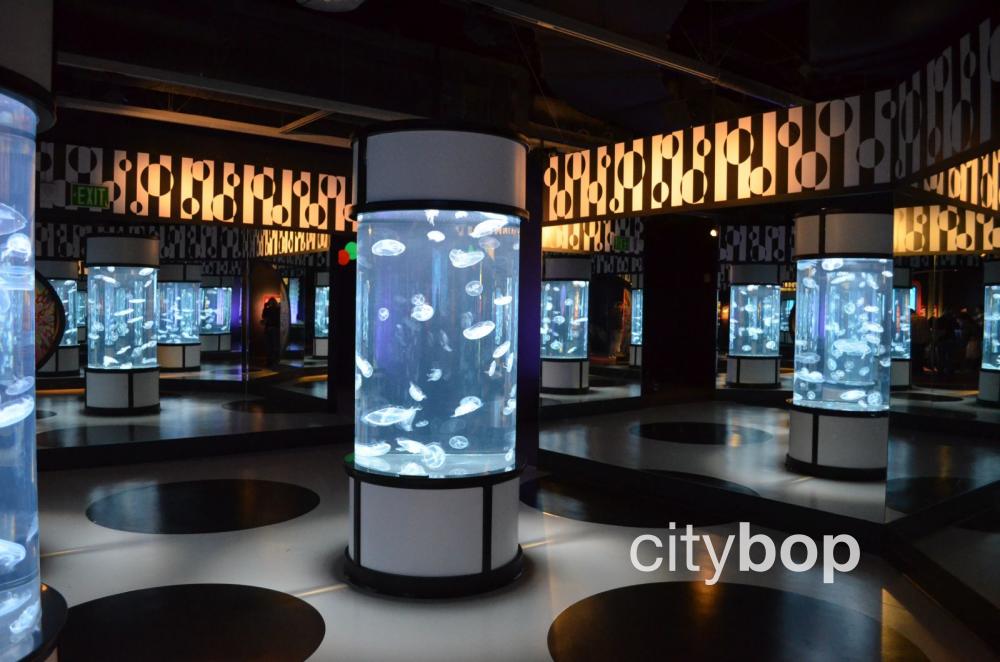 4. Stand beneath the Circular Aquarium at the entrance to the Open Sea Exhibit, and watch a massive school of salmon swim above your head.
5. Discover the secret world of seahorses.
Seahorses have no stomach, and so need to be fed frequently throughout the day.
6. Stand in the Wave Crash Gallery's tunnel where a simulated wave crashes overhead every 30 seconds!
600 gallons of seawater are pumped through the gallery each day.
7. Lead an underwater mission to the deep sea, and discover mountain ranges and new forms of sea life.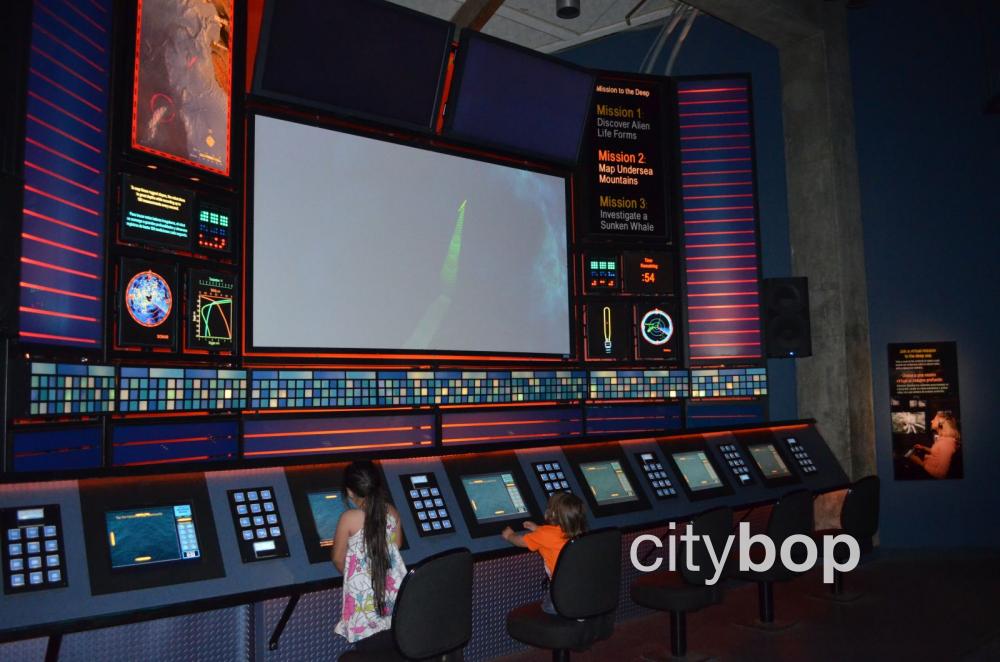 8. See bat rays, starfish and anemones in touch-pools.
9. Learn about the local marine life found in Monterey Bay habitats.
This is the broadnose sevengill shark found in Monterey Bay. This shark has only one dorsal fin on top, unique because most sharks have two.
10. Visit the cafe or waterfront restaurant at the Monterey Aquarium.
Know before you go
Address: 886 Cannery Row, Monterey, CA 93940. ​
Hours & Tickets: Check here.
Food: Coffee stand, cafe and waterfront restaurant at the Aquarium.
Parking: Parking garage at 601 Foam Street.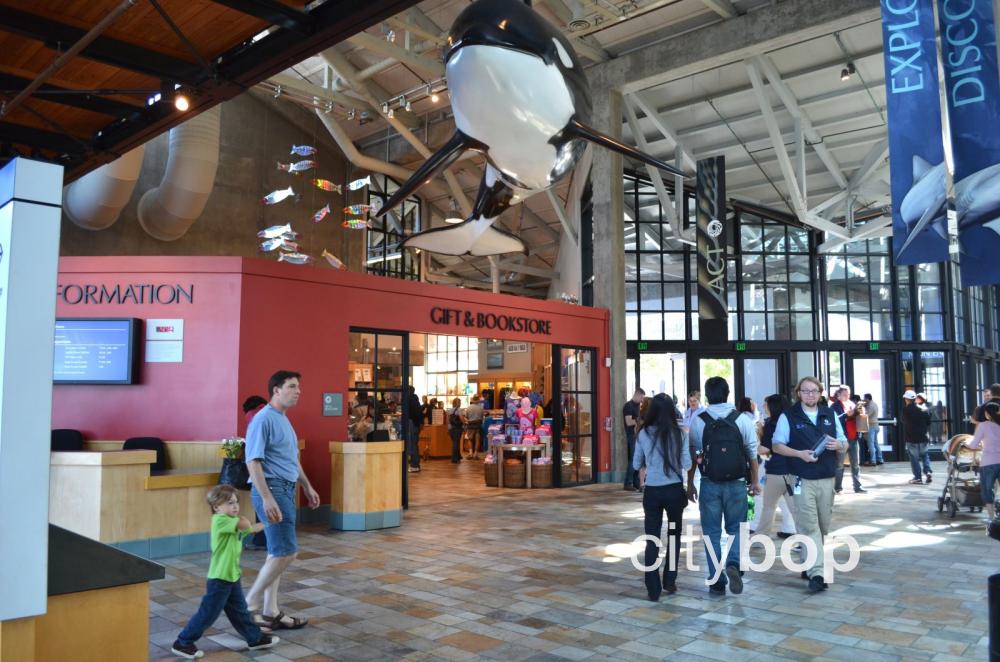 More Parks & Nature in Monterey