Enjoy stunning views from Dolphins Plaza along Monterey's Cannery Row.
The expansive upper balcony of Dolphins Plaza is within the complex of the Monterey Plaza Hotel and Spa.
The plaza is open to the public, and is easily identified by a collection of orange pots, and a fountain with dolphin sculptures.
Grab a coffee at Dolphins Plaza, and peer out at the turquoise waters of the Pacific Ocean. You'll see diners enjoying a meal on a waterfront terrace at Schooners Restaurant.
Take the stairs to the lower balcony for a closer look at the ocean, with possible sightings of sea otters and dolphins.
Learn about other things to do along Cannery Row, including John Steinbeck Plaza and McAbee Beach.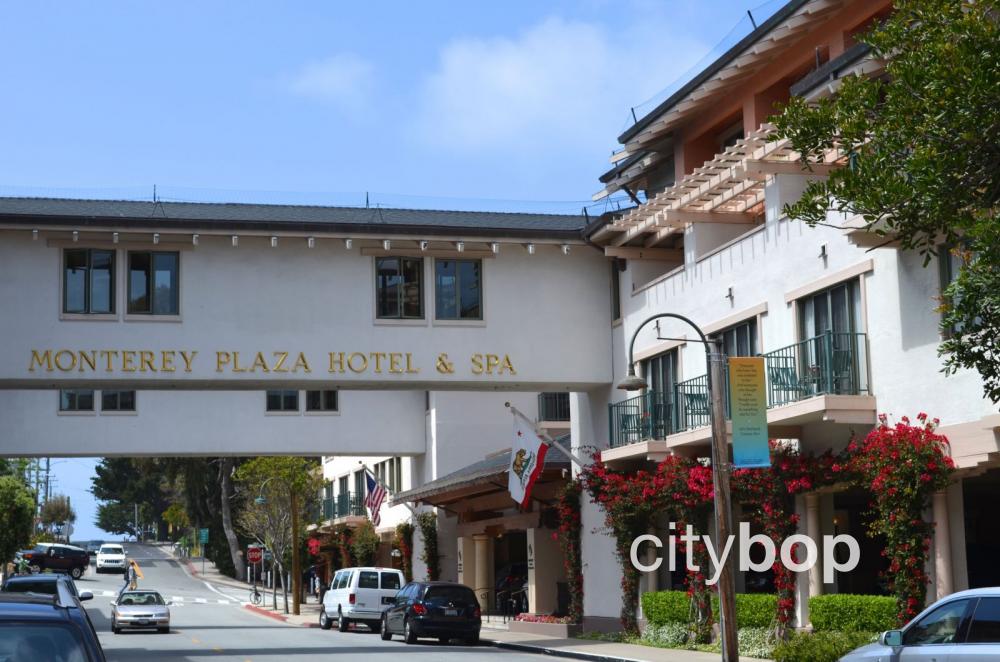 It's at the location of the swanky Monterey Plaza Hotel and Spa.
There are chairs and tables to savor the incredible views. Pick up a coffee at the adjacent coffee shop.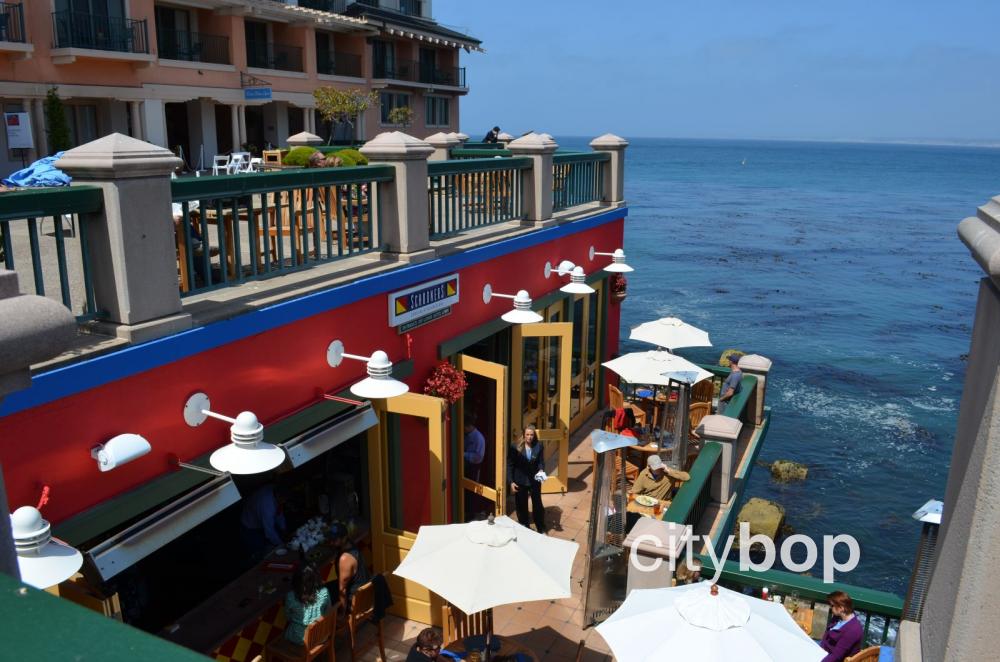 Look down at Schooners Restaurant.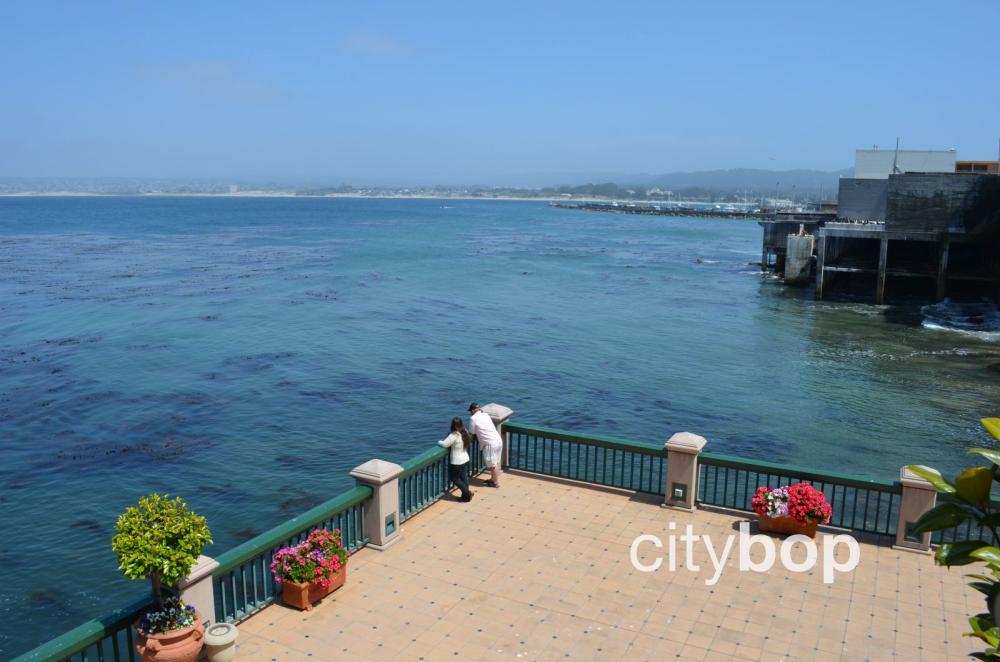 Take the stairs down to the lower terrace, and peer into the bay at the abundant sea life, like sea otters and seals.
Dolphins Plaza provides a unique viewpoint on the industrial buildings that used to house canneries, along the waterfront. These decaying buildings are contrasted with the pristine, golden sand.
This perspective looks northwards, towards the lower balcony at Dolphins Plaza.
Know before you go
Location: Find the entrance to Dolphins Plaza, near the intersection of Cannery Row with Wave Street.
More in Monterey