During spring months, the coastal bluffs at Pacific Grove are carpeted in magnificent ice plants.
The brilliant colors of these pink ice plants, are contrasted against the glistening turquoise waters of the Pacific Ocean.
To see these ice plants, travel 1-mile west of Monterey's Cannery Row, to the township of Pacific Grove.
Nobel prize winning author John Steinbeck of "Cannery Row" fame also spent some time in Pacific Grove in the 1940's, in a house owned by his father.
5 best things about Pacific Grove
1. Stay in a charming Victorian Inn like Green Gables Inn.
There's a lovely selection of B&Bs in Pacific Grove, in well preserved Victorian buildings. Some have beautiful views over Monterey Bay.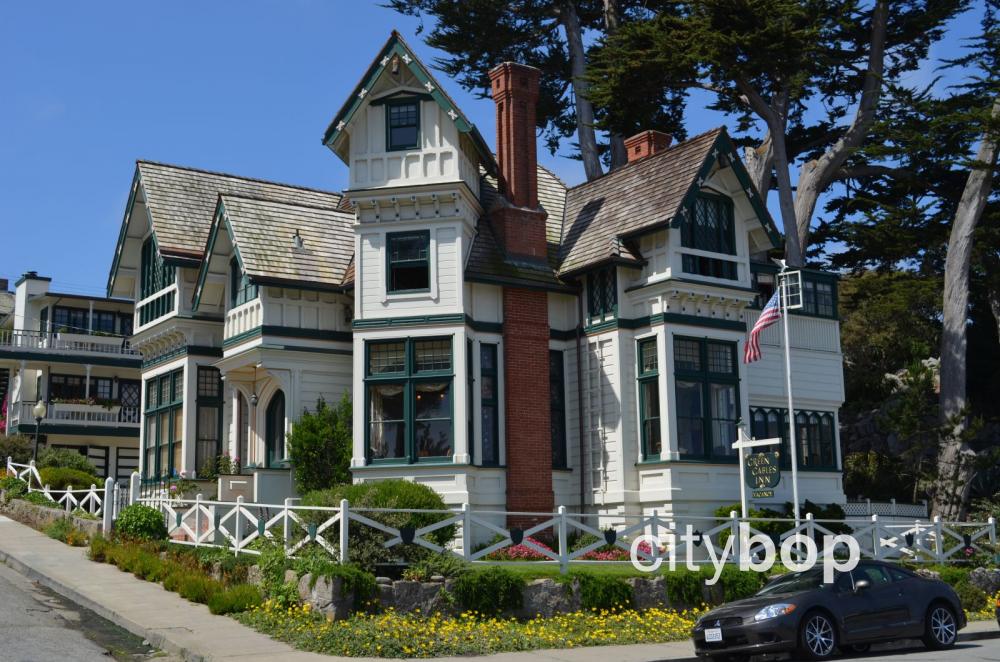 2. Take a self guided walking tour of Victorian homes in Pacific Grove.
There are more Victorian homes per capita in Pacific Grove, than any other city in California.
Pacific Grove was originally settled as a Methodist retreat and summer campground in the 1870s, and visitors purchased 30 by 60 foot lots for their tents. When the town was finally incorporated in 1889, the tents were replaced with pretty Victorian residences.
You can find an interactive map of 700 Victorian homes on the Pacific Grove Heritage Society's website. These homes are identified by green plaques on their facades, that display the name of the original owner, and the year the home was built.
3. Watch Plein Air artists at work.
Catch a glimpse of the En Plein Air artists hard at work, along the bluffs at Pacific Grove. Pacific Grove has been a mecca for artists since the 1890s.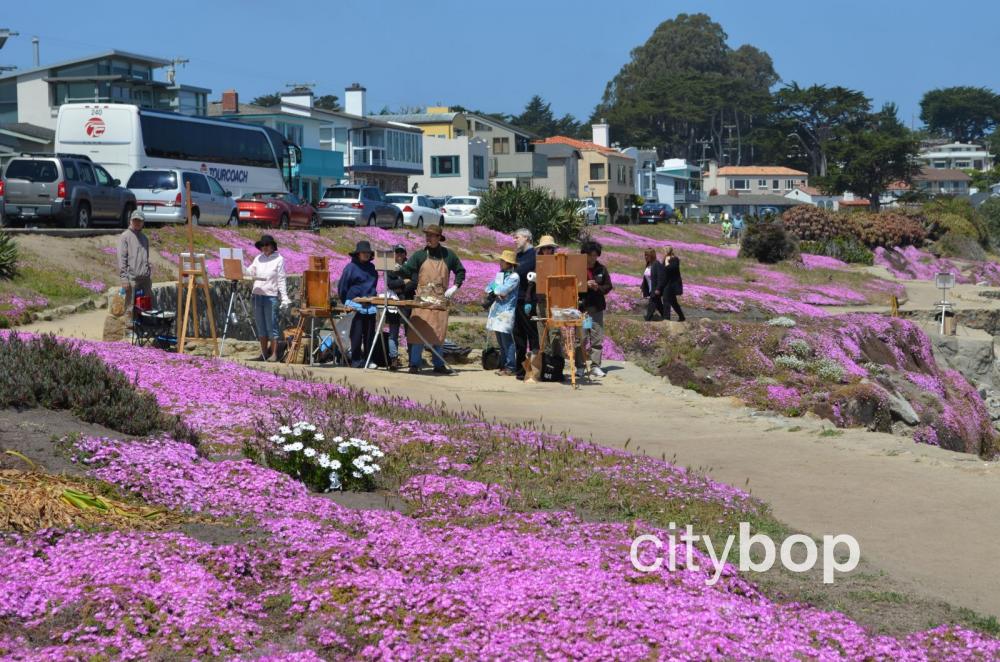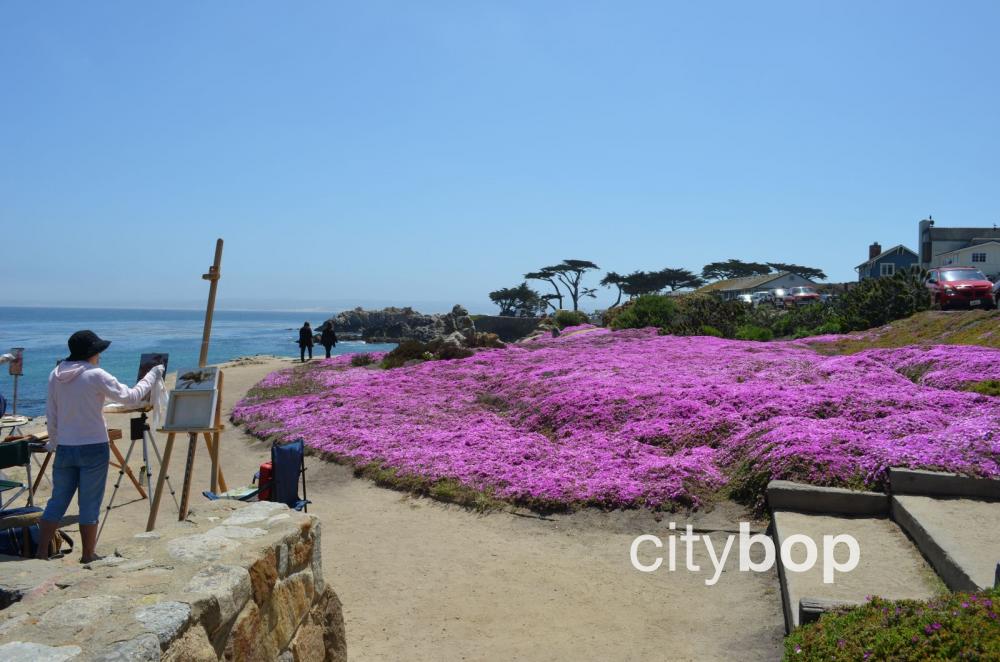 4. Find restaurants and cafes along Lighthouse Avenue.
Pacific Grove has restaurants and cafes along Lighthouse Avenue. Try the Redhouse Cafe, or Passionfish (seafood). The elegant Fandango Restaurant (mediterranean) is just off Lighthouse Avenue.
5. Stroll along the coastal trail at Pacific Grove, to see vibrant ice-plants in bloom.
This spectacular coastal trail meanders for 1-mile, passing rocky inlets and secluded coves, with pink ice-plants in bloom in Spring. Start at the Lovers Point Park at Pacific Grove, then walk north.
More Parks & Nature in Monterey