The Cabrillo National Monument Visitor Center is on San Diego's spectacular southwestern peninsula.
It's located at 1800 Cabrillo Memorial Drive, San Diego (check fees & hours).
You'll discover movies, a gift shop, and the fascinating Age of Exploration exhibit inside the Cabrillo National Monument Visitor Center.
It's also a great place to learn about ranger guided walks, pick up maps, and find Junior Ranger activities.
1. See an exhibit about the first European expedition to the West Coast in 1542.
The Age of Exploration exhibit is about the arrival of Spanish explorer Juan Rodrigues Cabrillo in San Diego in 1542. This amazing expedition was quite a feat, because it was the first time Europeans had ever reached the West Coast of America.
Cabrillo's flotilla of three ships landed in San Diego on September 28, 1542 just 1-mile north of the Visitor Center at Ballast Point, then camped for six days before sailing up the coast to Los Angeles. Unfortunately Cabrillo died in unknown circumstances three months later, on January 3, 1543.
The remaining expedition returned to Spain a success, having charted 800 new miles of coastline in California.
Read all about this ambitious expedition, and see if you can figure out the 16th Century navigational tools used to chart the wild seas.
2. Watch movies at the free auditorium at the Visitor Center.
Check out some free movies at the Visitor Center, like in Search of Cabrillo, On the Edge of Land and Sea, and First Breath: Gray Whales.​ The movies usually run on the hour, so you shouldn't miss out.
3. Visit the fun gift shop.
Pick up some educational gifts focused on the history of the area, including badges, books, t-shirts, stickers, postcards and more.
4. Step outside for the absolute best views in San Diego!
The Cabrillo National Monument Visitor Center is just steps away from the Cabrillo National Monument. If you look directly north towards Ballast Point, you can see where Cabrillo's fleet of three ships landed in 1542.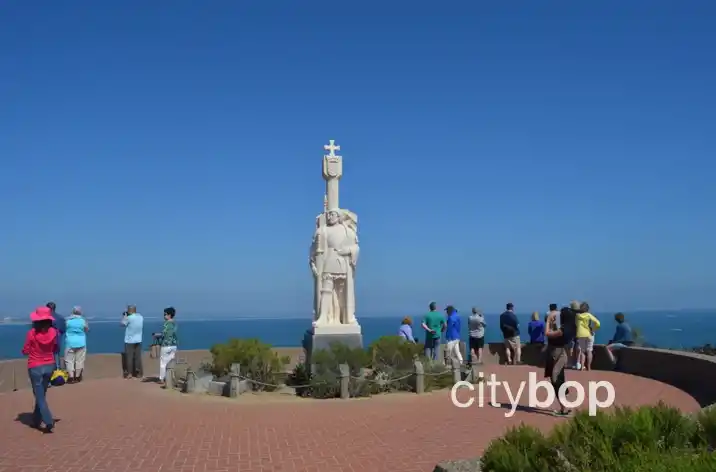 See incredible views of San Diego's harbor.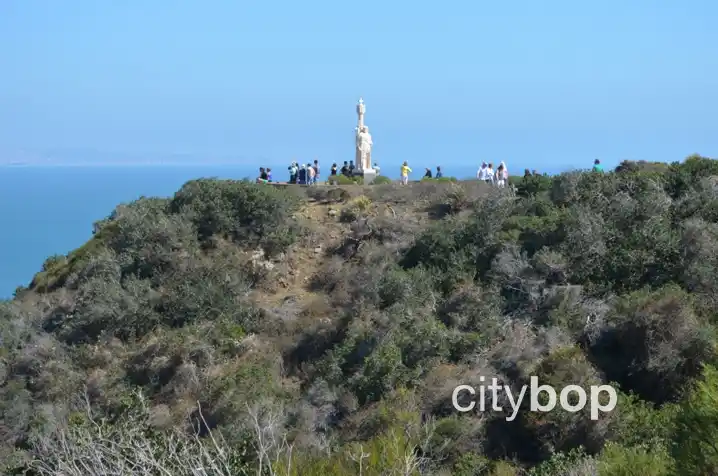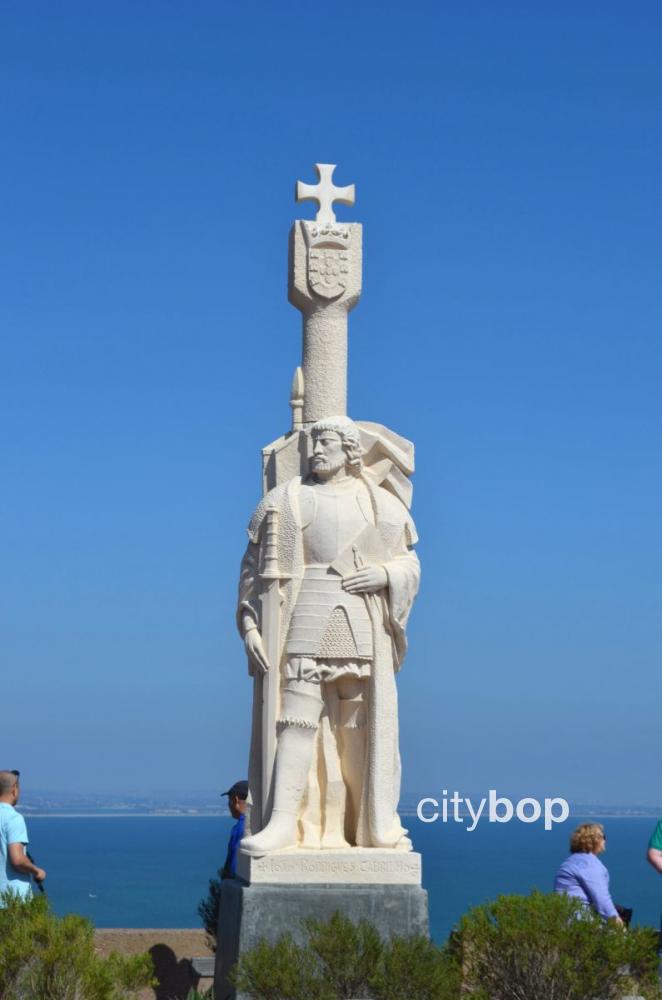 5. Walk to other must-see attractions, like the Point Loma Lighthouse, Whale Overlook, and breathtaking Bayside Trail.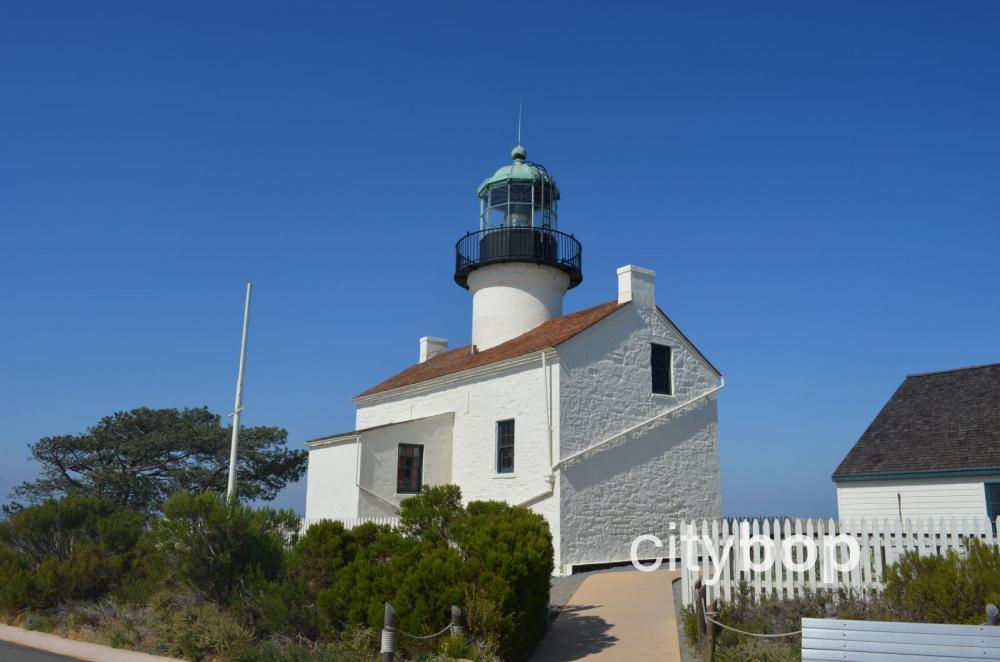 Make your way up the hill to the Old Point Loma Lighthouse.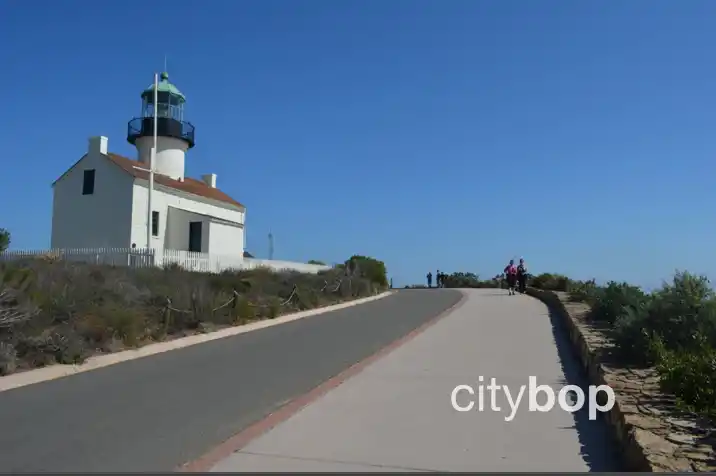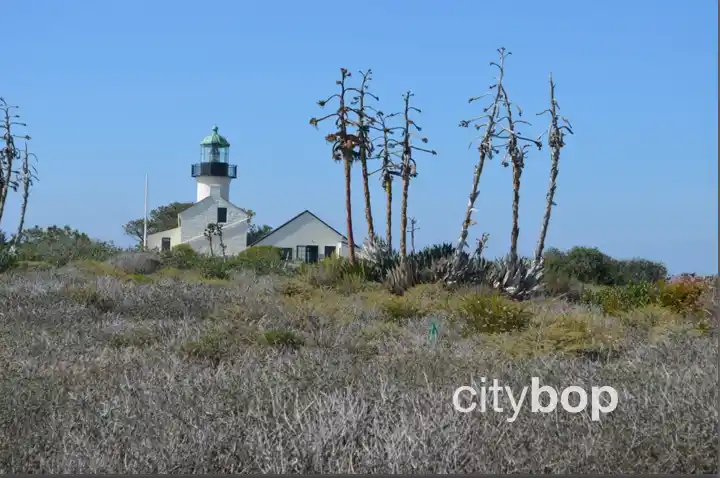 There's also a Whale Overlook just a short distance from the Old Point Loma Lighthouse. Observe the annual migration of gray whales down the coast to Baja California, from December to April.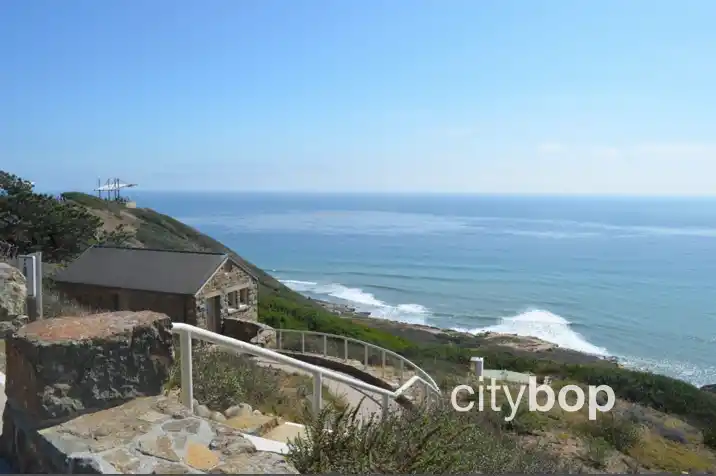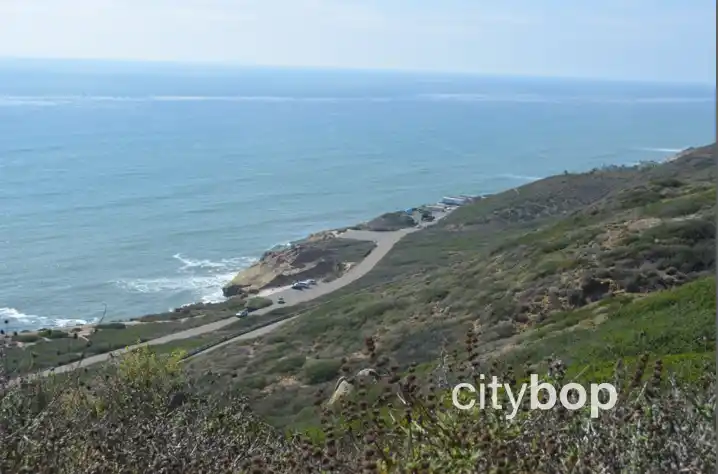 The 1.2 mile Bayside Trail is a cliff-side walk that passes an old WWII military defense system that protected San Diego. This military defense system consisted of eleven concrete batteries, built between 1918 to 1943. The biggest firepower was from Battery Ashburn, equipped with two 16 inch Naval Guns with a range of 26 miles.
Know before you go
More Museums in San Diego