Visit the free San Diego History Center in Balboa Park.
The San Diego History Center is inside the stunning Casa De Balboa Building in the heart of Balboa Park, at 1649 El Prado. Check hours here. It's free to visit!
Combine a visit to the San Diego History Center, with over a dozen museums in Balboa Park.
Other free museums at Balboa Park include the Timken Museum of Art, Museum of Photographic Arts, and Botanical Building.
5 best things about San Diego History Center
Admission is free, but a small donation is appreciated.

See interesting exhibits from 250 years of San Diego's vibrant history.

The exhibits are always changing so check current exhibitions.
The San Diego History Center has a treasure trove of artifacts in its archives,

including 2.5 million photos, and 45 million documents such as maps, books, diaries and newspapers. This makes for some fascinating exhibits!

The San Diego History Center is located in the beautiful Casa De Balboa building in Balboa Park.
Check out some examples of past exhibitions at the San Diego History Center.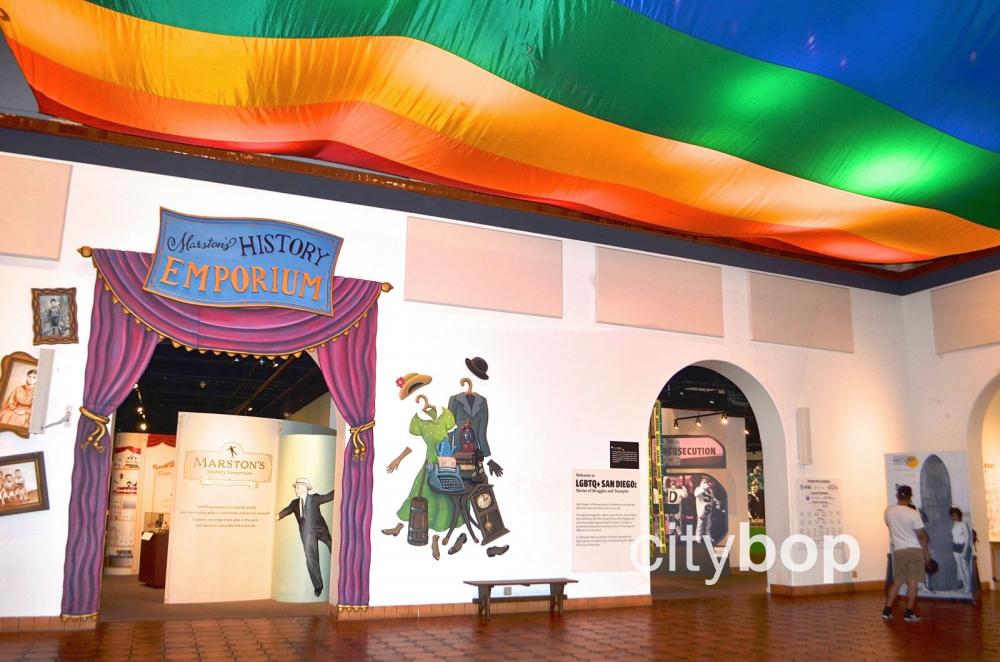 This is the stunning lobby at the San Diego History Center, with the Rainbow Flag proudly draped over the ceiling. All the exhibits are contained on one floor.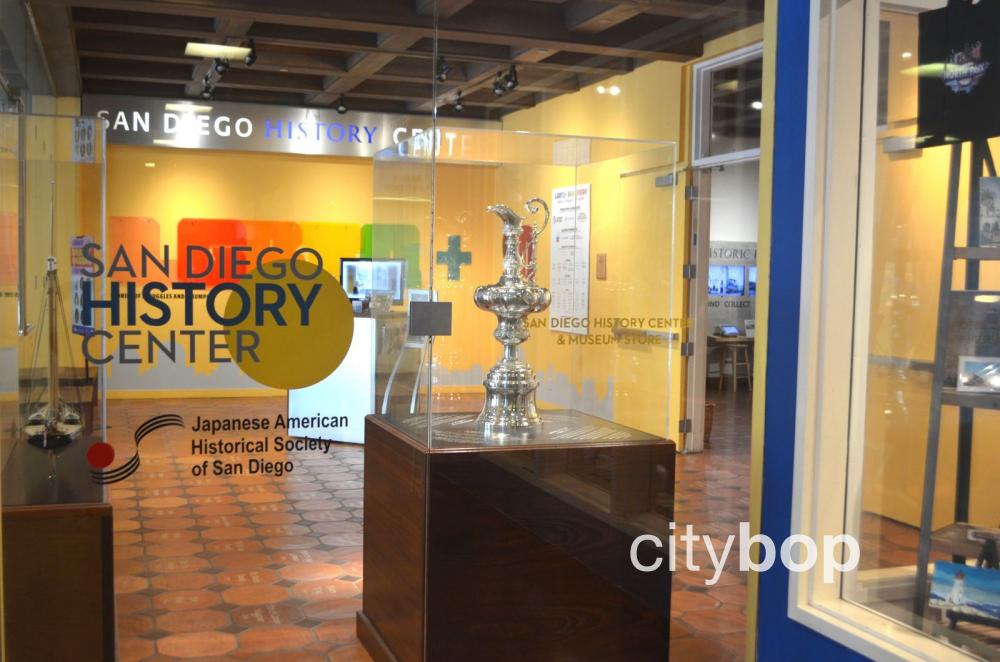 There's a replica of the America's Cup trophy in the entryway.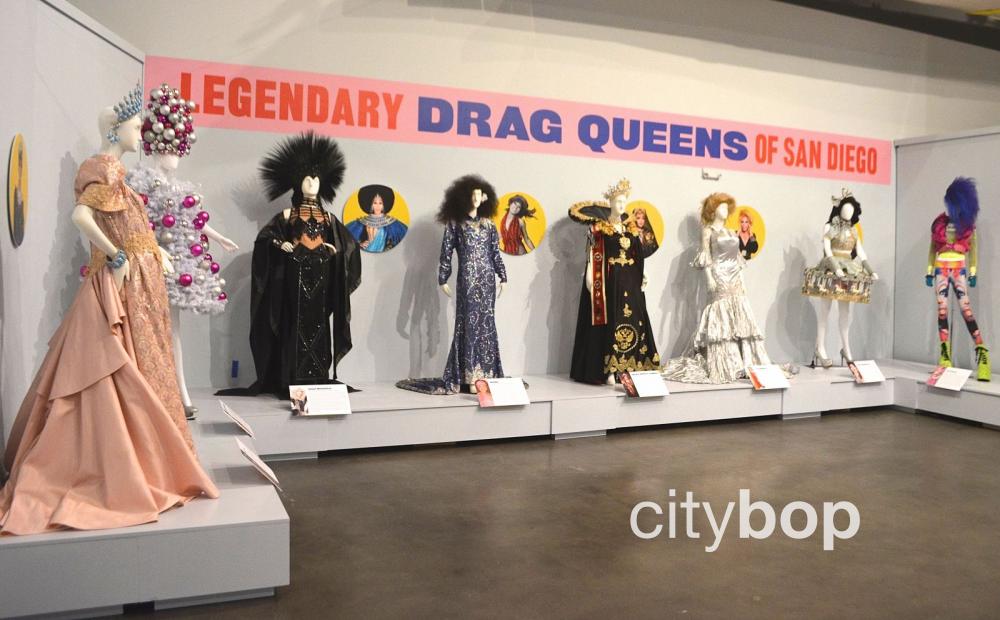 The exhibition Legendary Drag Queens of San Diego is no longer running. These elaborate, glittery costumes told the rich history of San Diego's famous Drag Queens.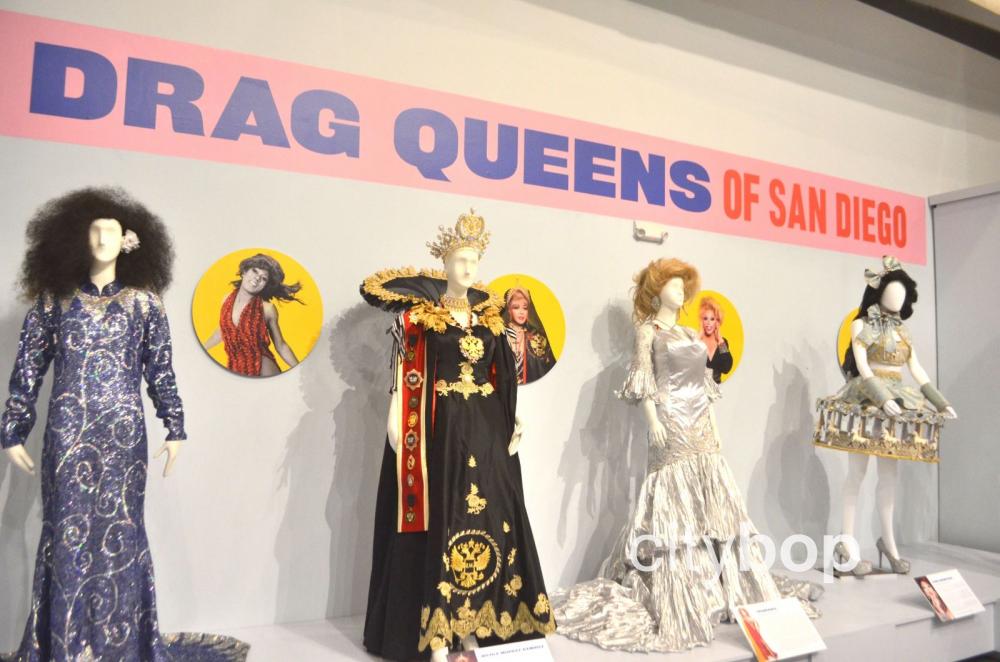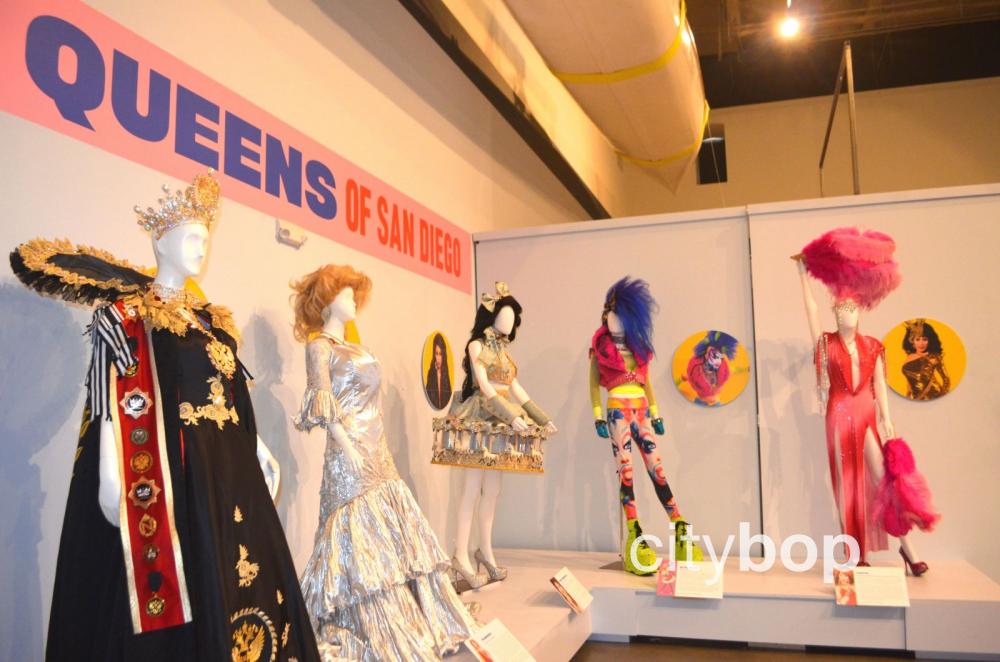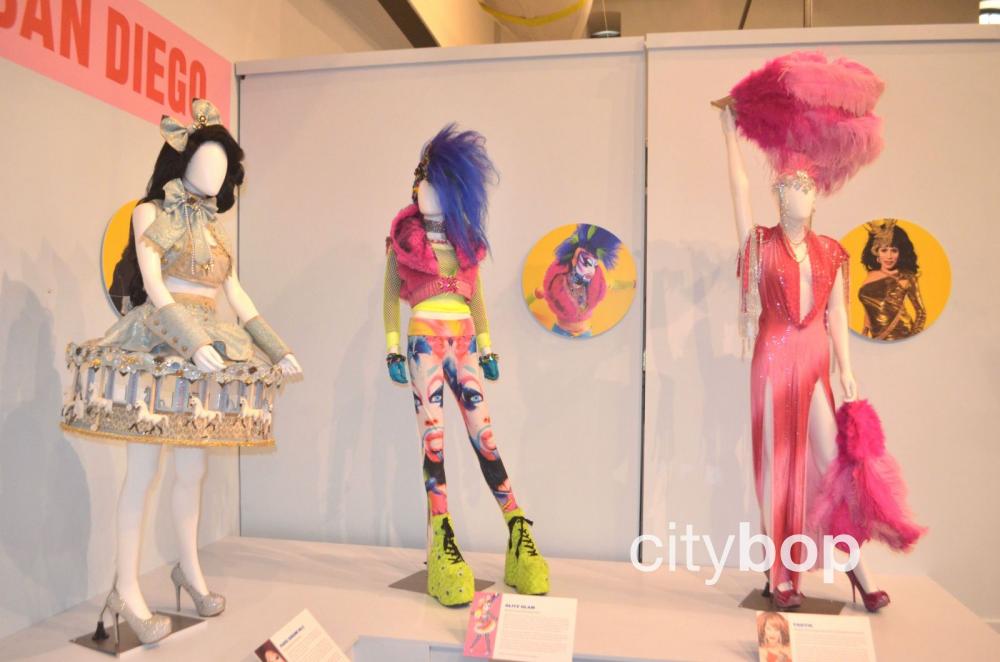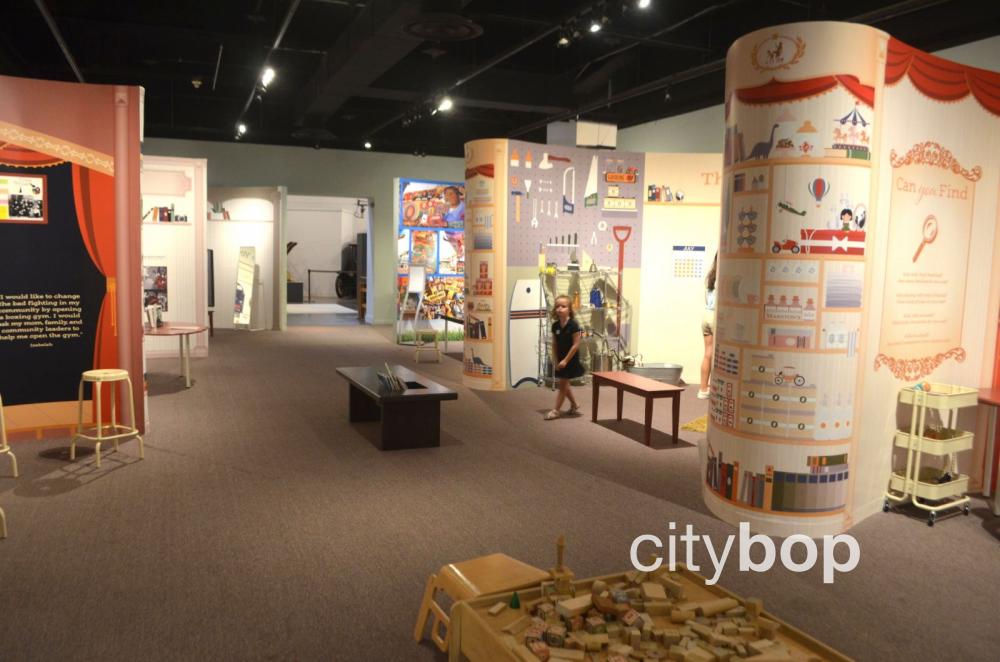 Marston's History Emporium is a hands-on learning lab, targeted at kids. Kids can play with old household objects, learn about what it was like to grow up in San Diego, play dress-ups, and see beautiful murals from San Diego's Chicano Park.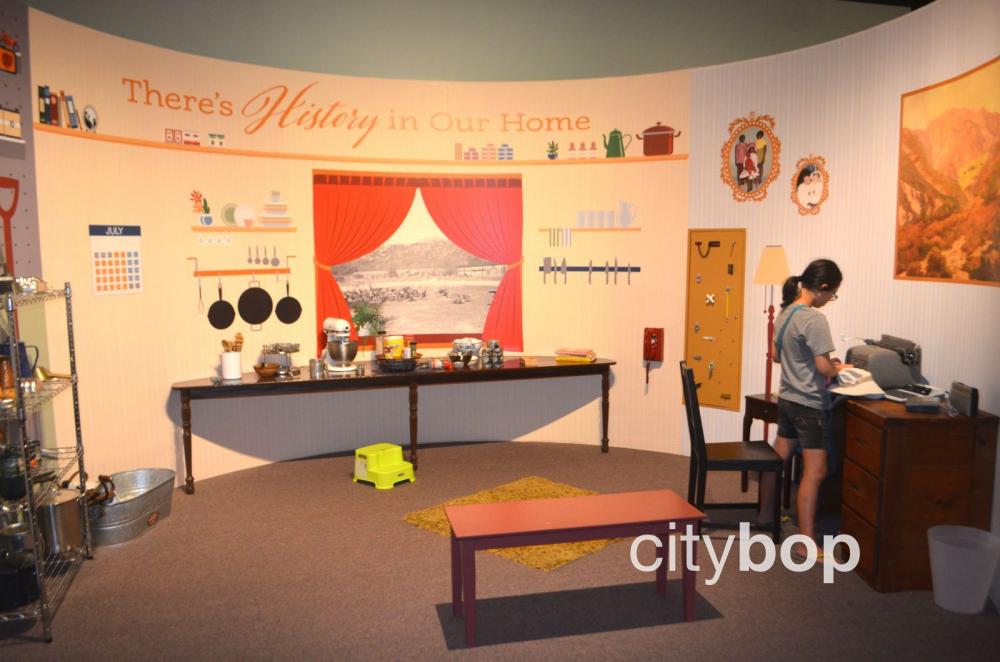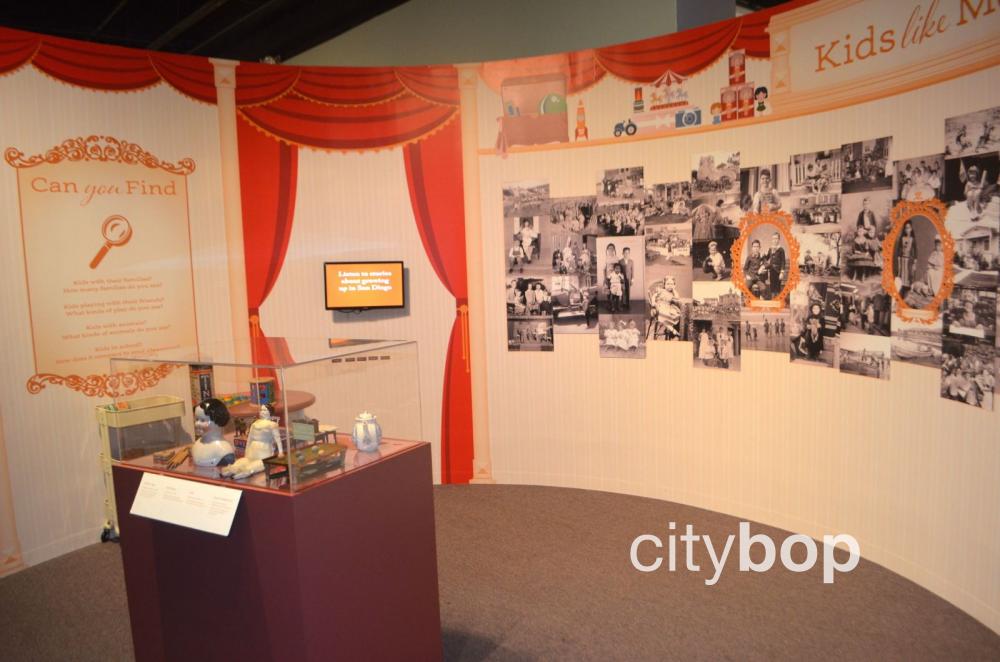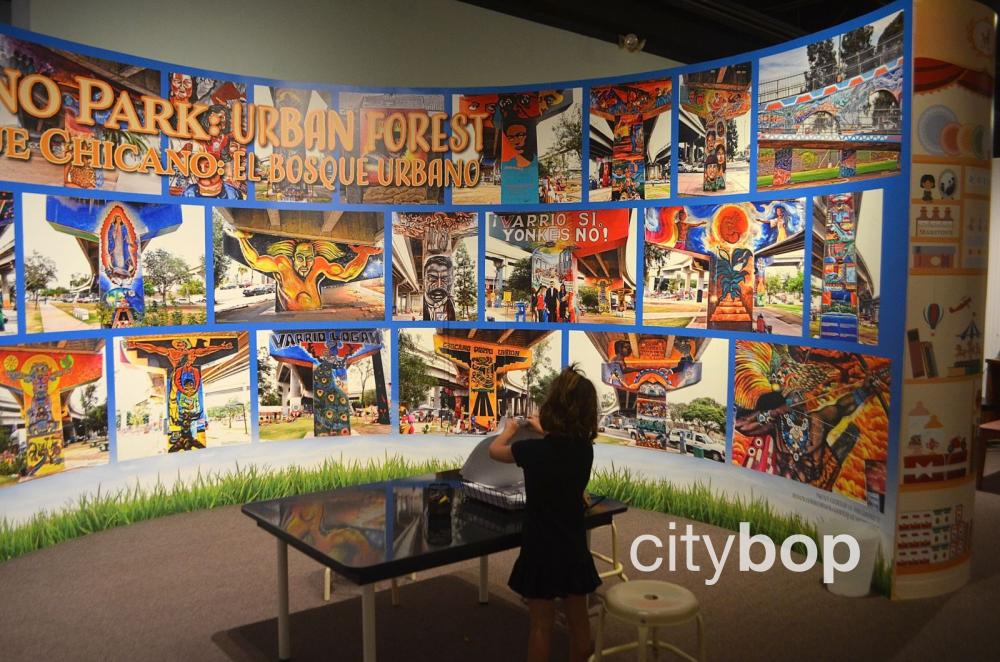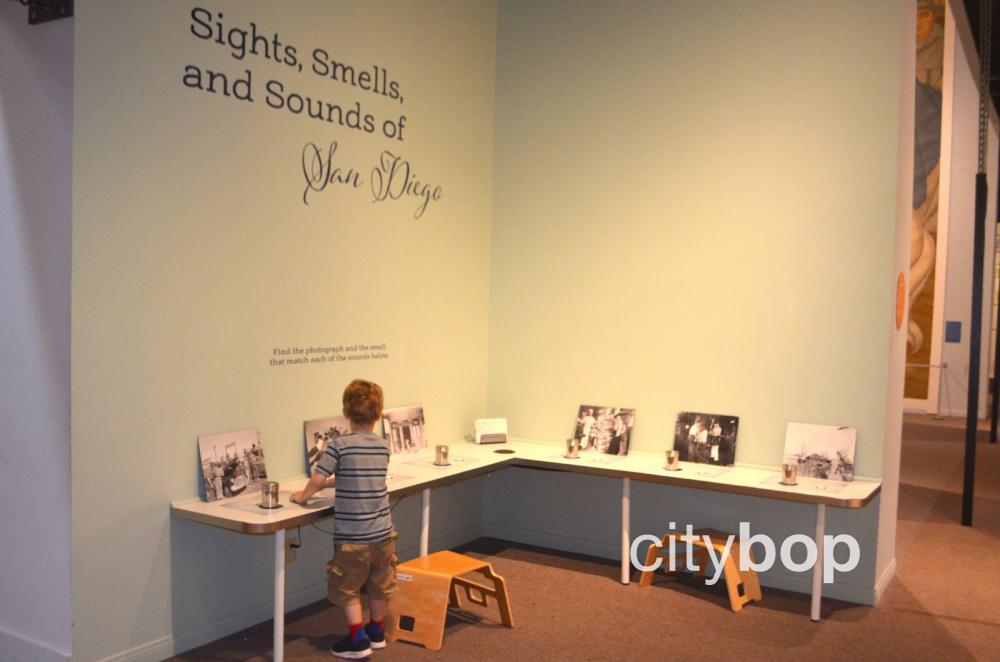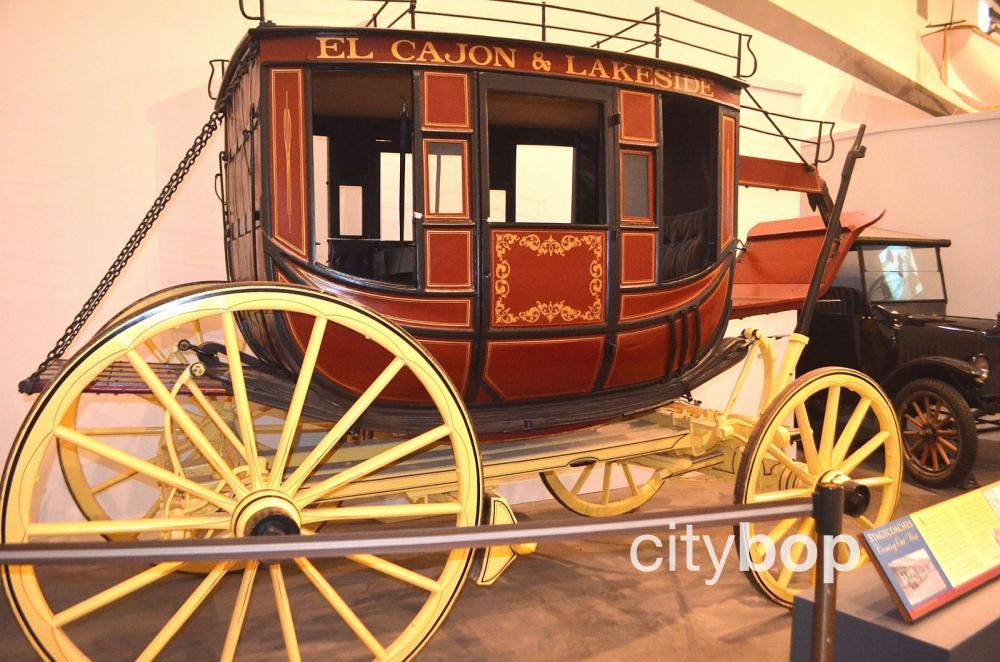 The El Cajon and Lakeside stagecoach, operated in San Diego County in the second half of the 19th century.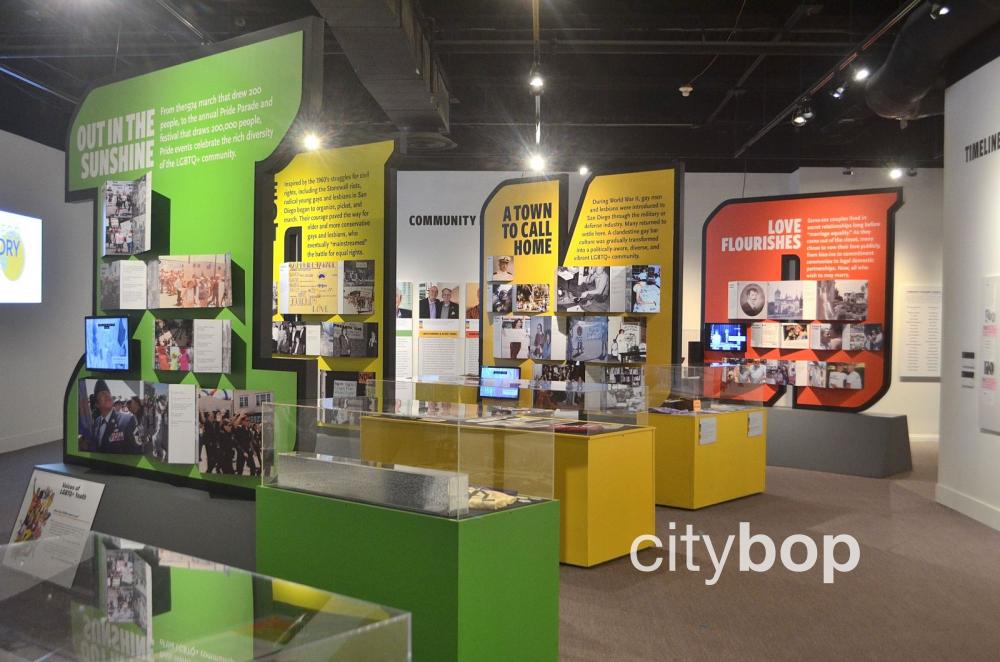 LGBTQ + San Diego: Stories of Struggles + Triumphs focuses on the pioneers and early battles of the LBGTQ Community in the 1960s and 1970s. These brave men and women from San Diego were instrumental in leading a global movement.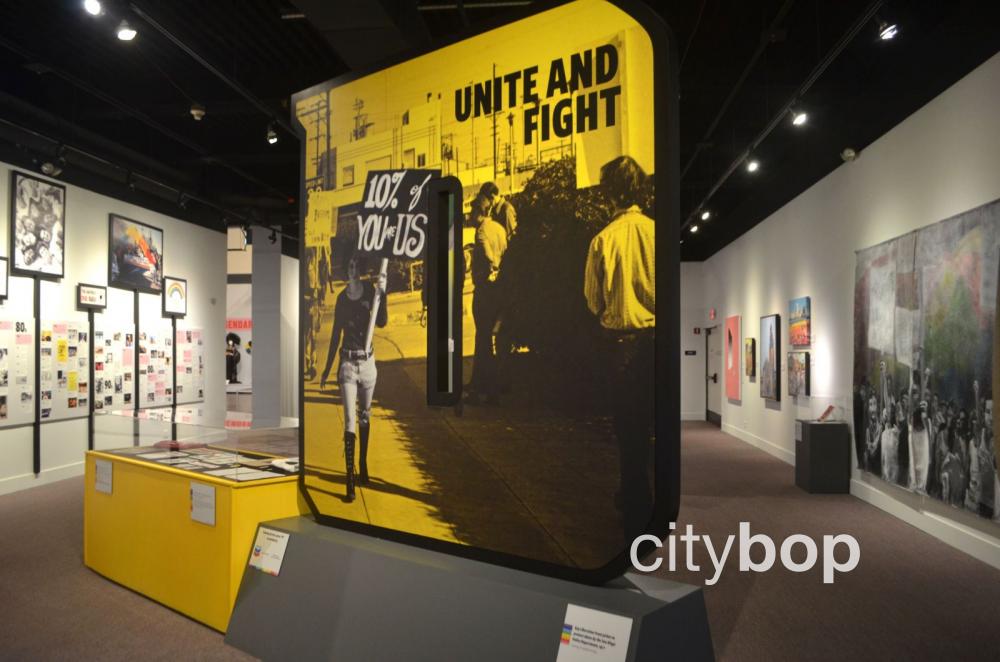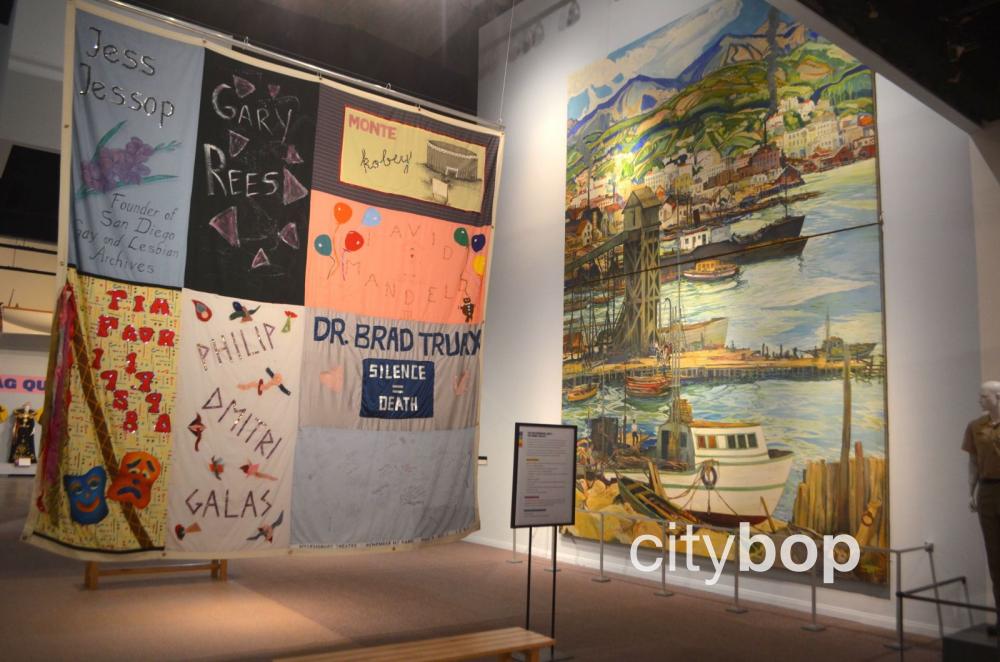 This is a section of the AIDS Memorial quilt.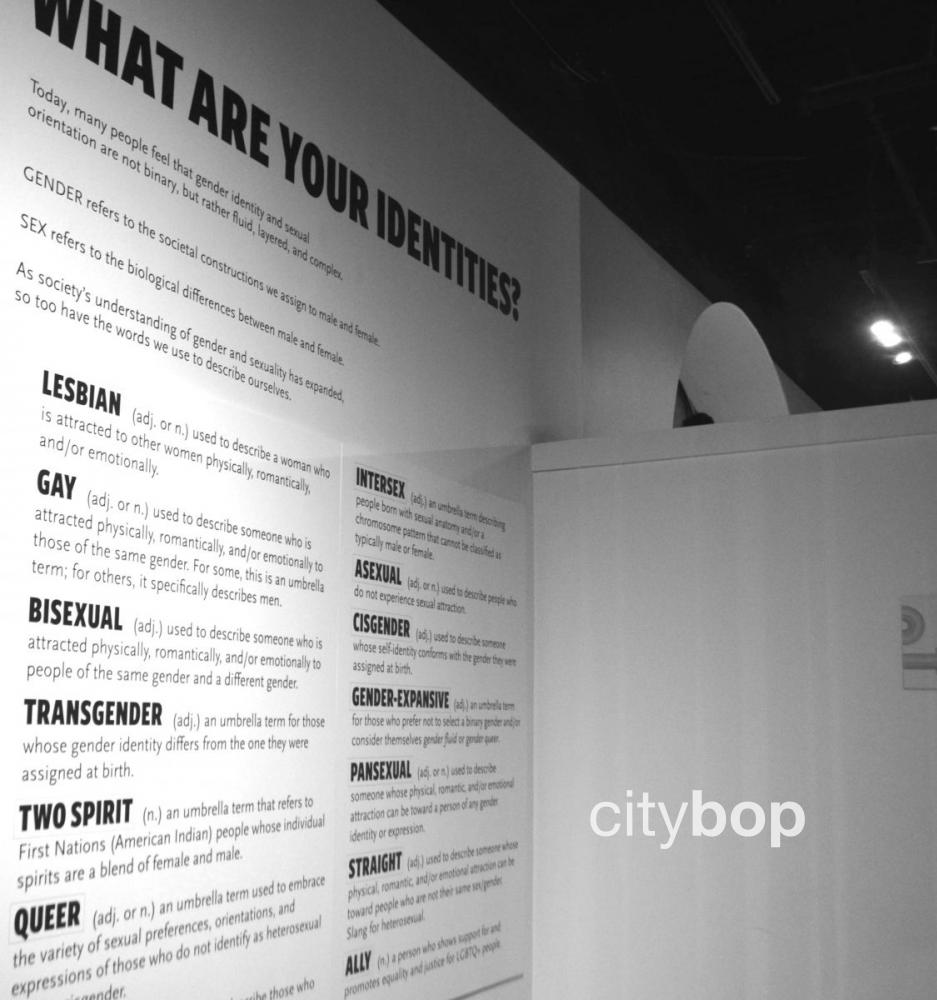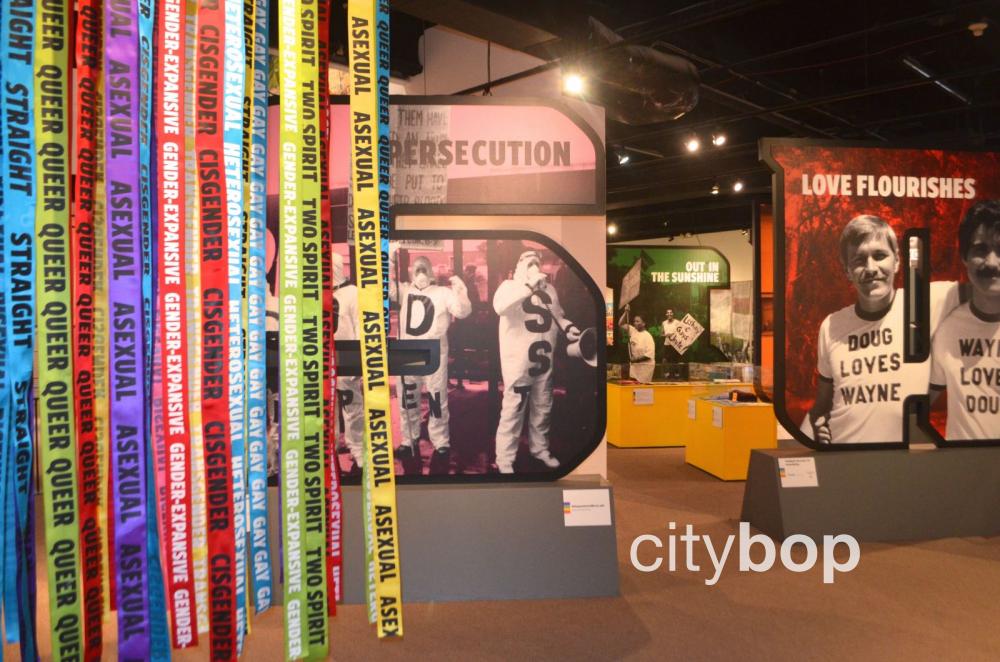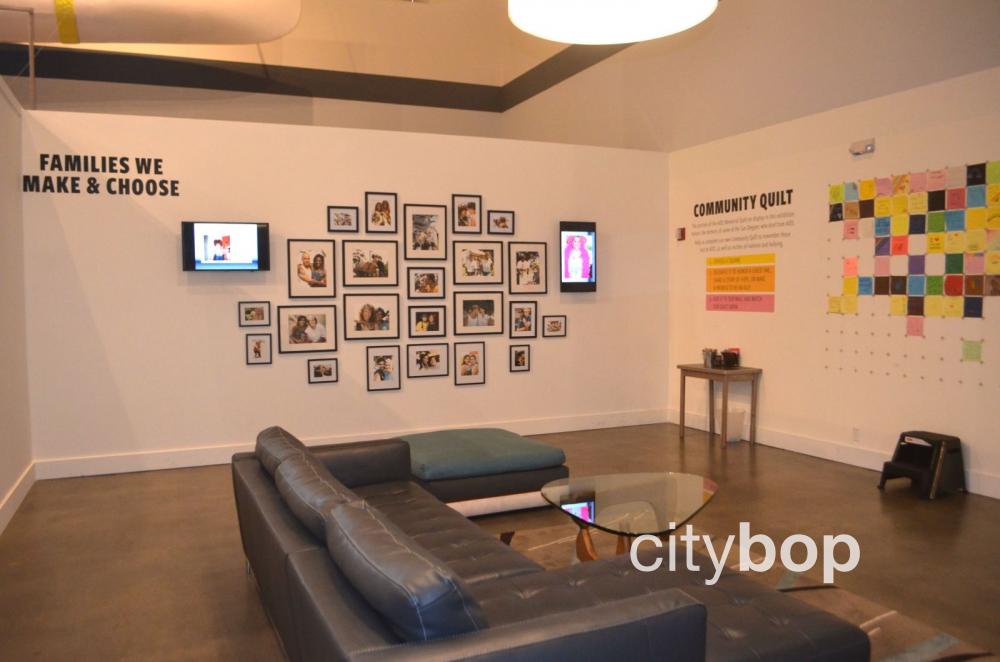 The LBGTQ Exhibition has an audio visual presentation on families we make and choose.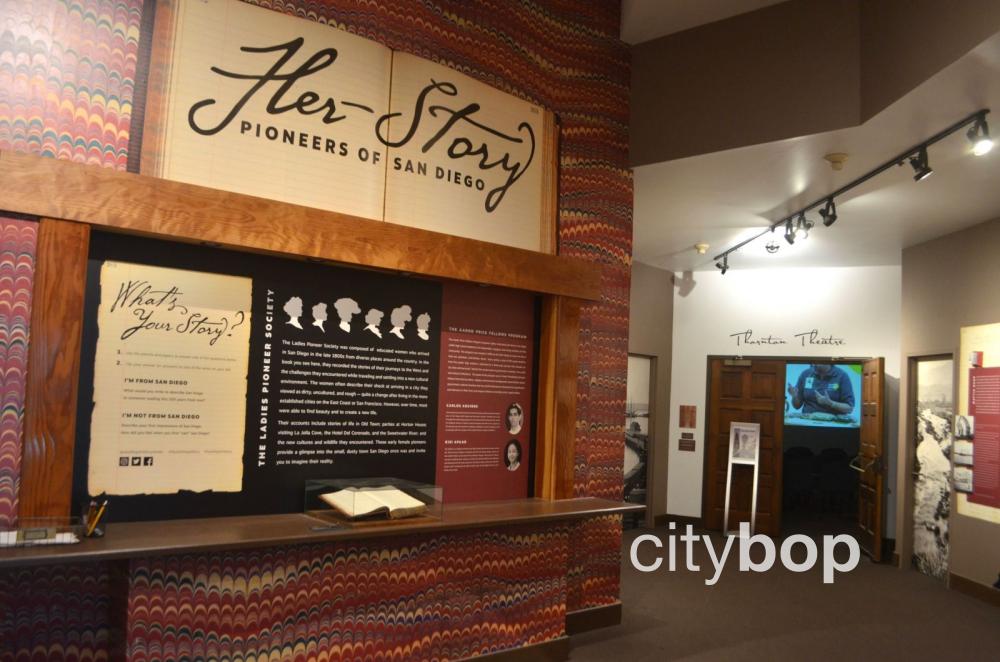 Her Story: Pioneers of San Diego examines the lives of six women who were early pioneers in San Diego. They moved from the more refined East Coast to the frontier town of San Diego, carving out a new life.
Know before you go
More Museums in San Diego