The iconic 25-foot Embracing Peace statue is on the San Diego waterfront.
The Embracing Peace statue is across from the decommissioned USS Midway Museum on the San Diego waterfront, and has been there since 2007.
It has a spectacular setting at the edge of the grassy Tuna Harbor Park, right on the San Diego waterfront, next to the popular Fish Market restaurant.
5 best things about Embracing Peace Statue
1. The sculpture depicts the famous photo taken of a sailor excitedly kissing a nurse in Times Square, at the end of WWII.
The photo was taken by photographer Alfred Eisenstaedt on August 14, 1945 on "Victory over Japan Day" when Imperial Japan's surrender ended WWII. The photo was published in Time Magazine a week later.
The sailor is purported to be an American by the name of George Mendonsa, who passed away in Rhode Island in 2019. He was on a date with his soon to be wife, but spotted the nurse and lunged in to create the iconic photo.
A woman by the name of Greta Zimmer Friedman claimed she was the woman in the photo. Greta was a dental assistant out celebrating in Time Square on V-J Day, and had come to America as a holocaust refugee.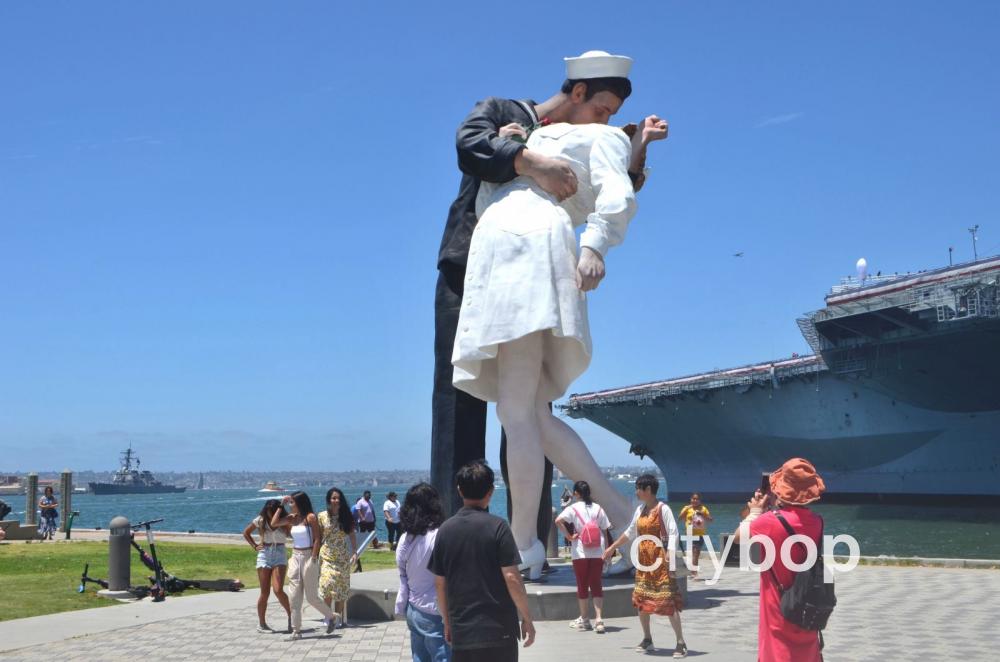 #1 GUIDE to Embracing Peace Statue
2. It was formerly known as the Unconditional Surrender statue.
In later years the Unconditional Surrender name was not seen as politically correct, therefore it underwent a name change in 2013 to the less controversial Embracing Peace Statue.
3. The Embracing Peace Statue is next to the gigantic USS Midway Aircraft Carrier.
Combine a visit to the Embracing Peace Statue, with a tour on the huge, four-level USS Midway.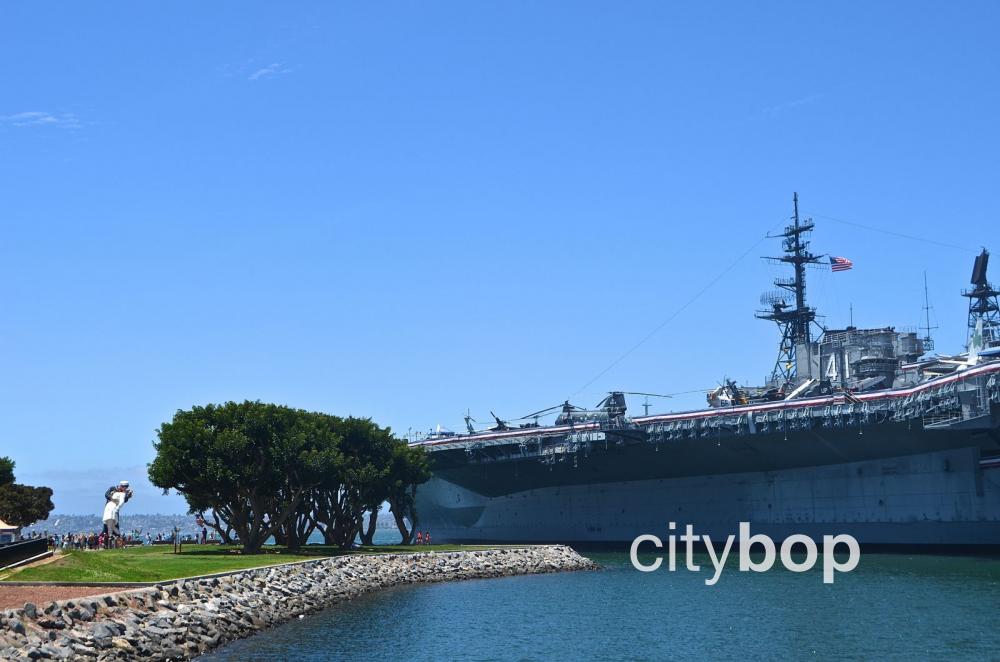 4. The National Salute to Bob Hope and the Military sculpture is just a few steps away.
It pays tribute to comedian Bob Hope's efforts to entertain the troops during WWII, giving 150 performances in the South Pacific.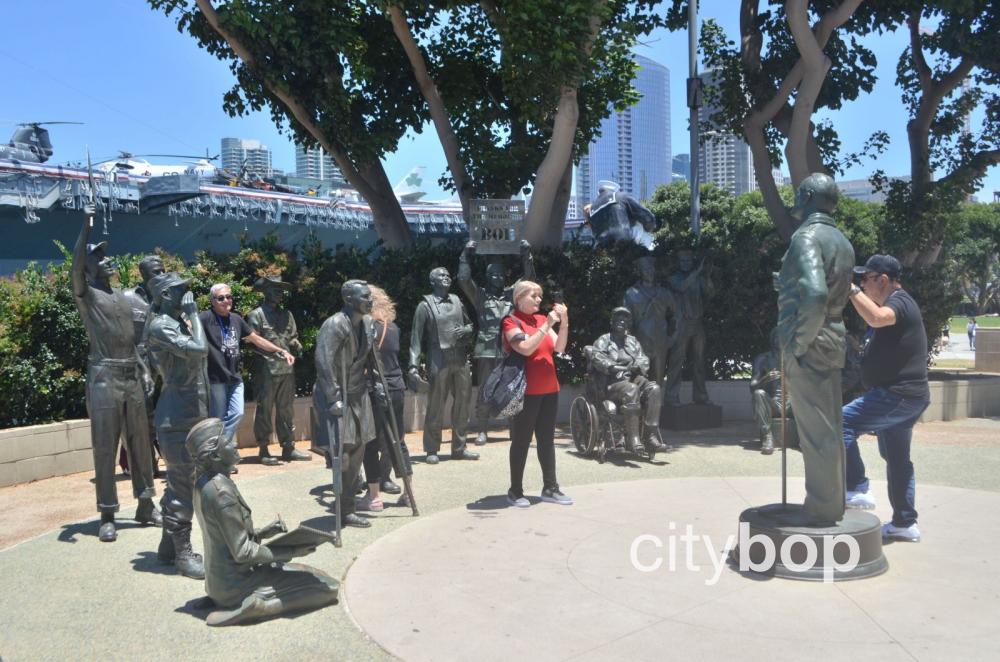 5. The Embracing Peace Statue is walkable to other San Diego waterfront attractions.
Explore other cool waterfront attractions, like Seaport Village, the USS Midway Museum, Maritime Museum and Waterfront Park.
Know before you go
Location: Tuna Harbor Park, 3 Tuna Lane, San Diego, CA 92101.
Restrooms: yes.
More Sites & Landmarks in San Diego