Spend an amazing day at SeaWorld San Diego!
The lush grounds at San Diego's SeaWorld are a joy to walk through.
There are lots of fun animal shows, like the choreographed orca, sea lion or dolphin shows.
Enjoy thrilling rides like adrenaline surging rollercoasters, or water themed rides down rapids or a raging river.
There's also a fun kid's play area with an elaborate jungle gym and splashpad.
It's located at 500 Sea World Dr, San Diego, CA 92109. Check tickets.
10 best things to do at SeaWorld San Diego
1. Attend a dolphin, orca or sea lion show,
These are super fun, choreographed shows filled with music and lively crowds in outdoor auditoriums. Watch dolphins, orcas and sea lions performing acrobatics and tricks. Shows are popular and fill up quickly so plan ahead.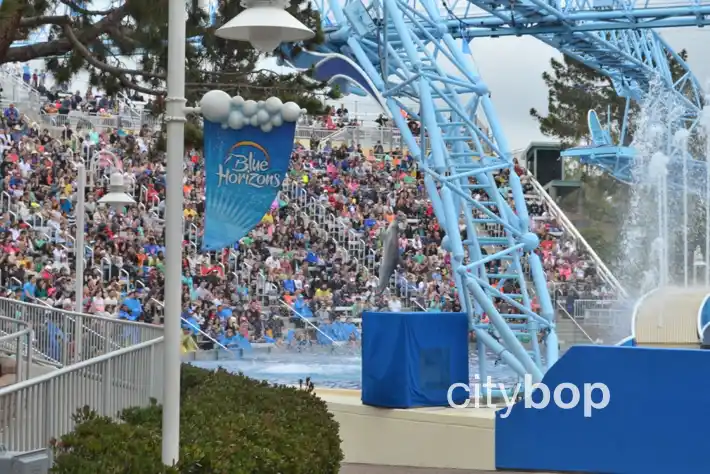 10 BEST Attractions at Seaworld San Diego
2. Book an up-close animal encounter.
For a once in a lifetime experience, make a special booking for an close encounter with an animal at San Diego SeaWorld. Slip into a wetsuit and enter the water to interact with dolphins and beluga whales. There are also up-close meetings with penguins, sea lions and otters, under the expert guidance of SeaWorld guides.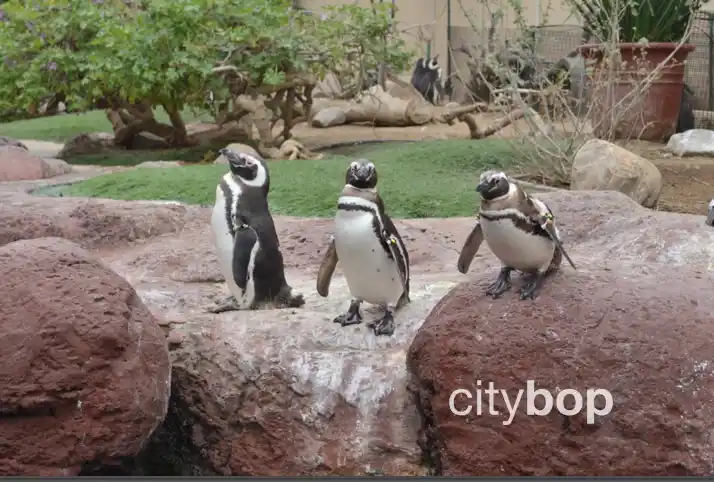 3. Take a thrilling ride.
Get your adrenaline surging by riding the Manta or Electric Eel roller coasters. There are also some water themed rides, like the Journey to Atlantis Flume Ride, and the Shipwreck Rapids Ride down a raging river.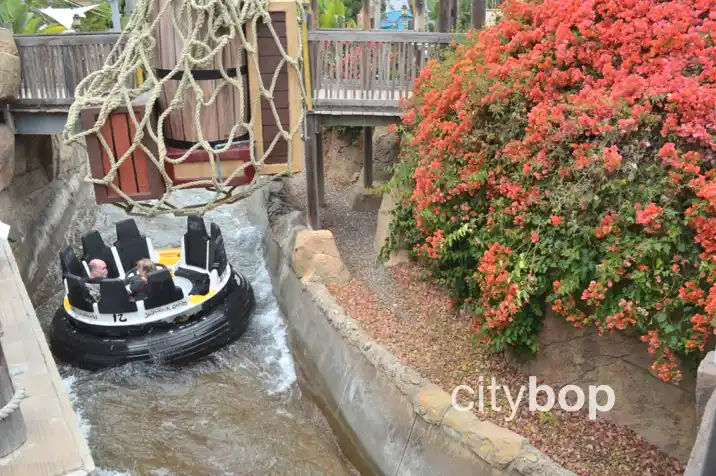 SeaWorld San Diego: 10 BEST Things to See
4. See amazing San Diego views.
Take things at a slower pace by riding up the 300-foot SkyTower with unparalleled views over San Diego. The Bayside gondola ride travels over the water at Mission Bay, leaving the park premises.
5. Take little kids to the 'Bay of Play'.
Little Kids will love the Sesame Street themed Bay of Play! There are fun rides, like a spinning teacup ride, flying fish, and rocking eel. To get out out those wiggles, kids can climb the elaborate jungle gym with nets and walkways, or bounce around on a big inflatable jumping area. There's also a cool splash pad, and lots of photo opportunities with Sesame Street stars.
6. Play in the fun touch-pools.
The fun starts at Explorer's Reef at the park entrance, with touch-pools full of sea urchins, sea stars and anemones. Pass beneath the gigantic sculpture waves, and explore the rock-pools.
7. Walk through the scary Shark Encounter Tunnel.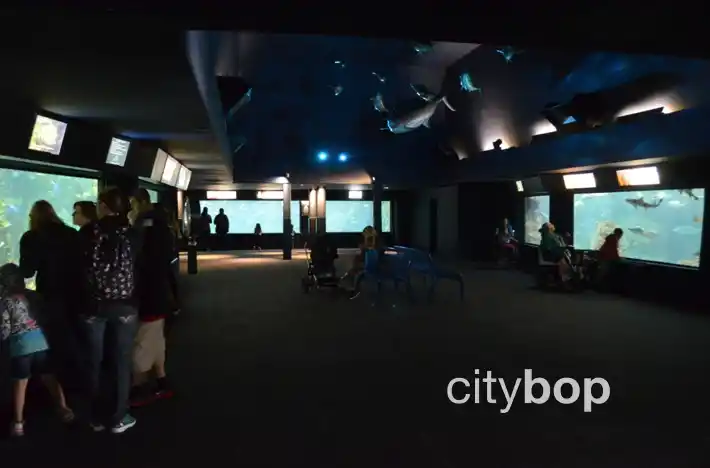 8. See brightly colored flamingos.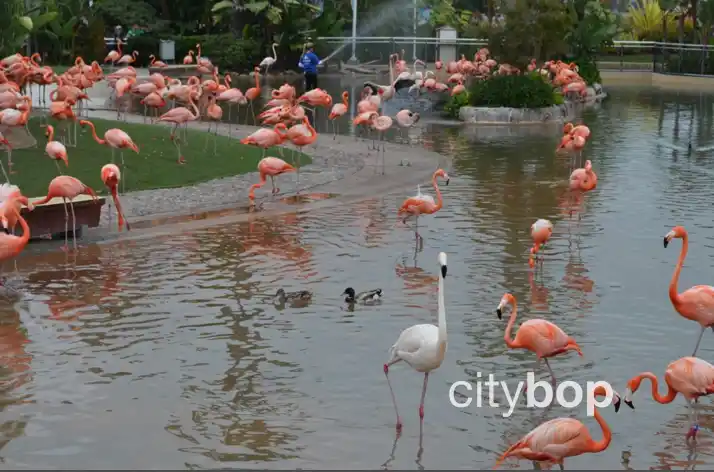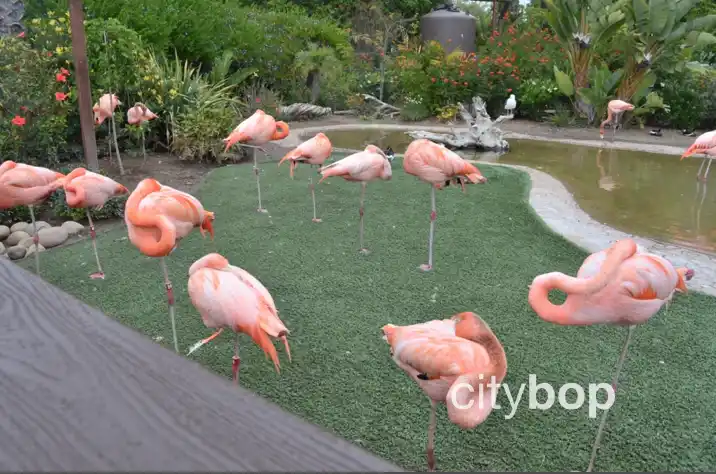 9. See dozens of turtles at Turtle Reef.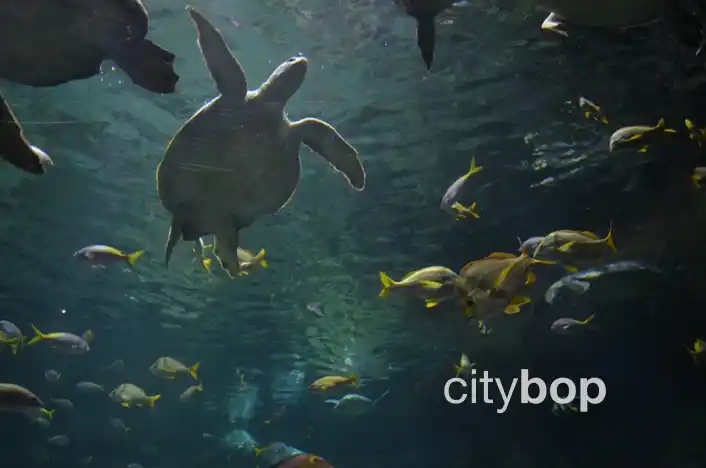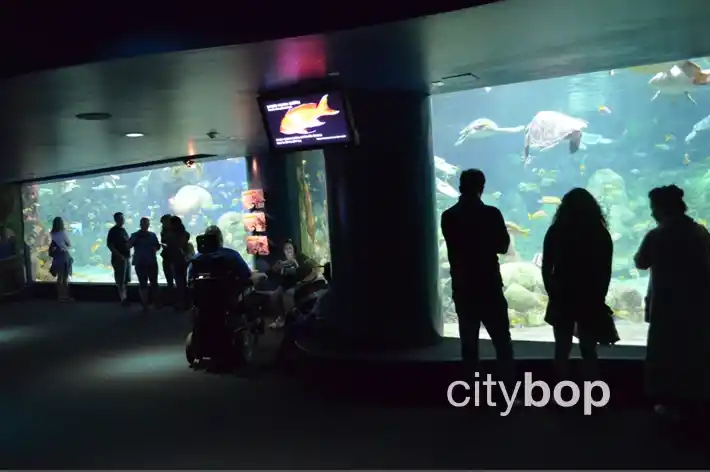 Visitor Guide to Seaworld San Diego
10. Watch fun-loving sea lions at play.
Know before you go
Address: 500 Sea World Dr, San Diego, CA 92109.
Tickets: check here.
Parking: Paid parking lots at SeaWorld - General Parking, Up-close Parking, or VIP Parking.
Food: Lots of dining options at SeaWorld.
More Kids Activities in San Diego