Baker Beach offers one of the best views of the Golden Gate Bridge.
Baker Beach is a 1-mile sandy beach on the western shoreline of the Presidio.
It's perfect for strolling, but not safe for swimming due to riptides. There's nude bathing at the north end of the beach.
Baker Beach also has a historic battery (Battery Chamberlin), that once guarded the entrance of the Bay with firepower. Regular gun demonstrations are performed at this battery on a disappearing carriage.
10 BEST things to do at Baker Beach
1. Access Baker Beach by driving to the north parking lot at the end of Battery Chamberlin Road (past the day use area).
2. Walk through a grove of windswept Monterey Pines, sculpted by the fierce elements.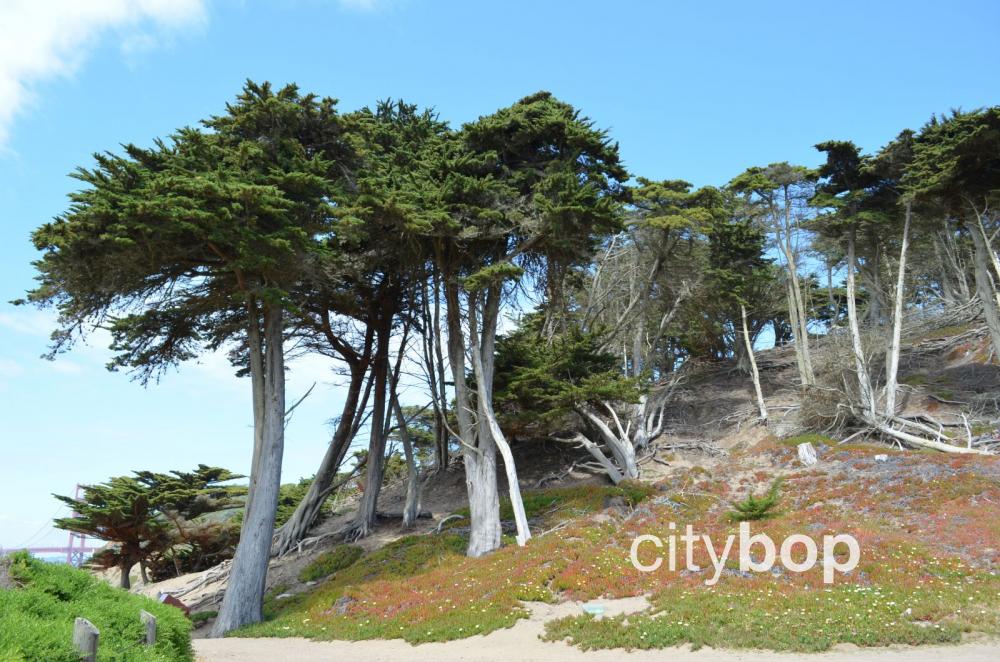 Monterey Pines at Baker Beach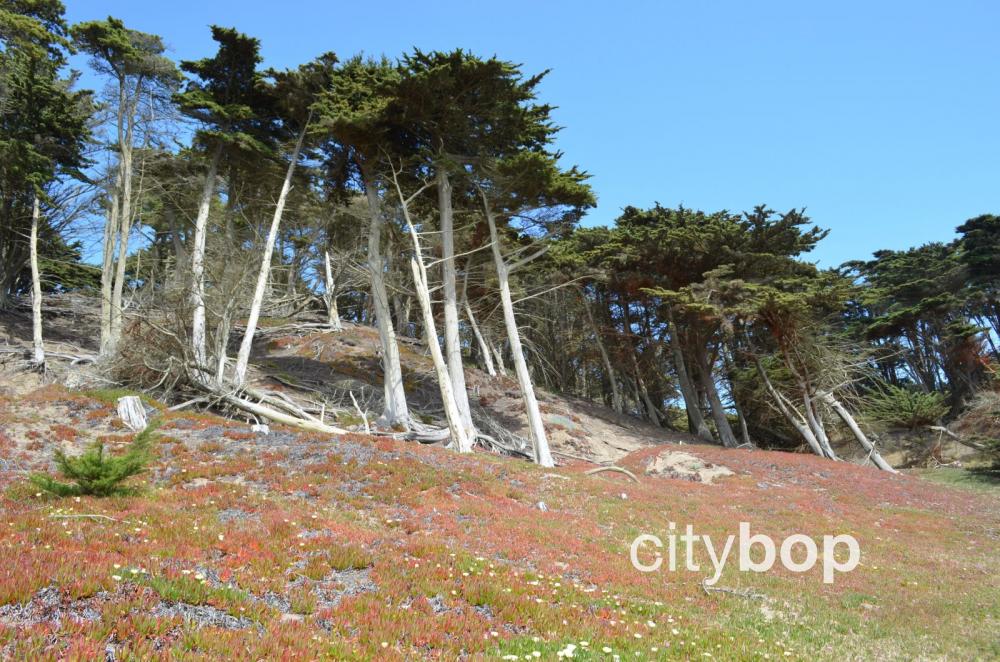 3. Take the short pathway out to Baker Beach, admiring the native plants and wildflowers.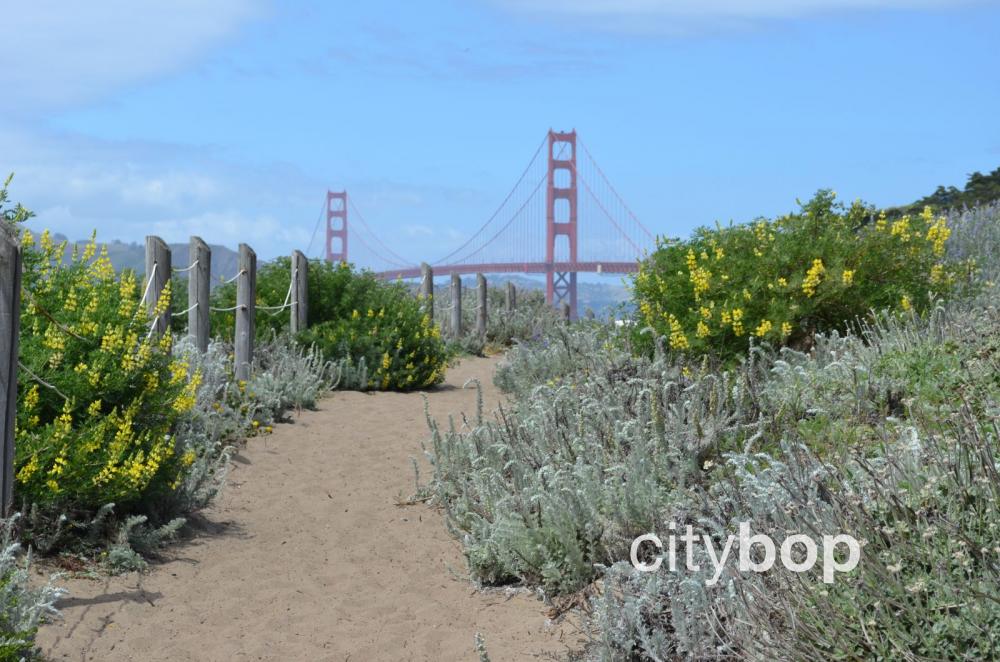 4. Get some of the best views of the Golden Gate Bridge from Baker Beach.
5. Walk to the Battery Chamberlin entrance (adjacent to the north parking lot).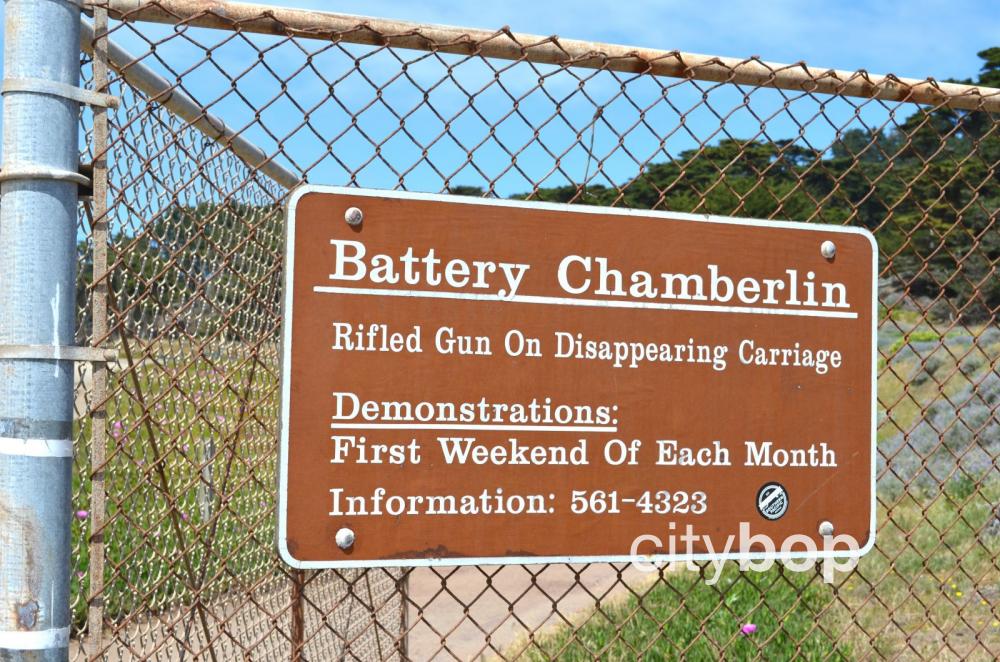 It was built in 1904 as part of a coastal defense system to protect the entrance to San Francisco Bay.
6. Take a self guided tour of the massive concrete fortress, Battery Chamberlin.
7. Step up to the barbette tier of Battery Chamberlin.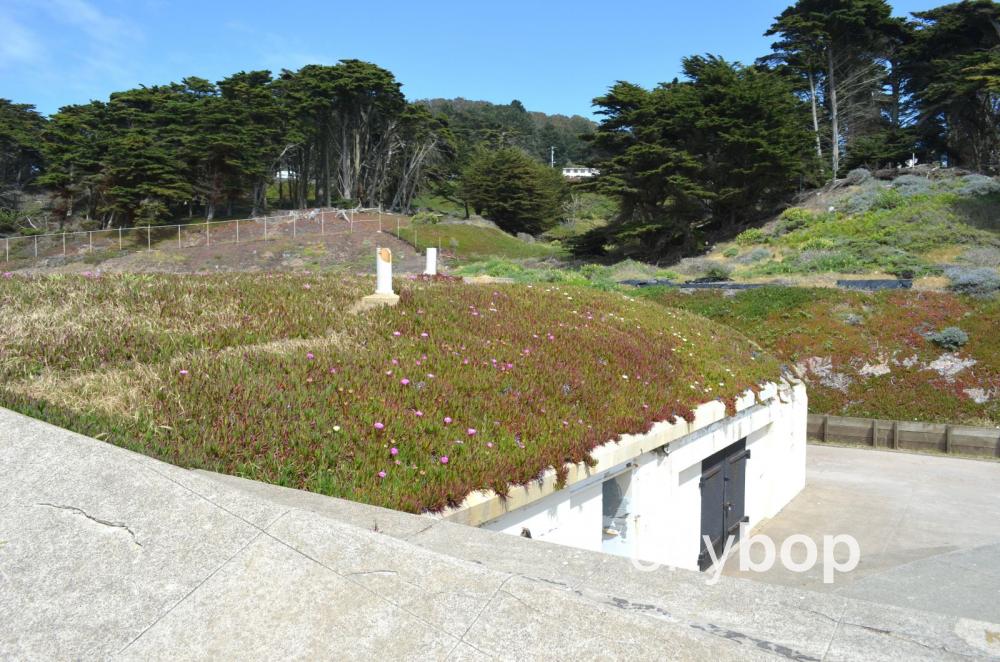 Battery Chamberlin at Fort Baker
In 1920 two 6-inch guns were mounted on barbettes, and these rapid fire guns could defend the Bay against mine sweepers and fast torpedo boats. They were removed in 1948.
8. Attend a free monthly demonstration of the disappearing gun.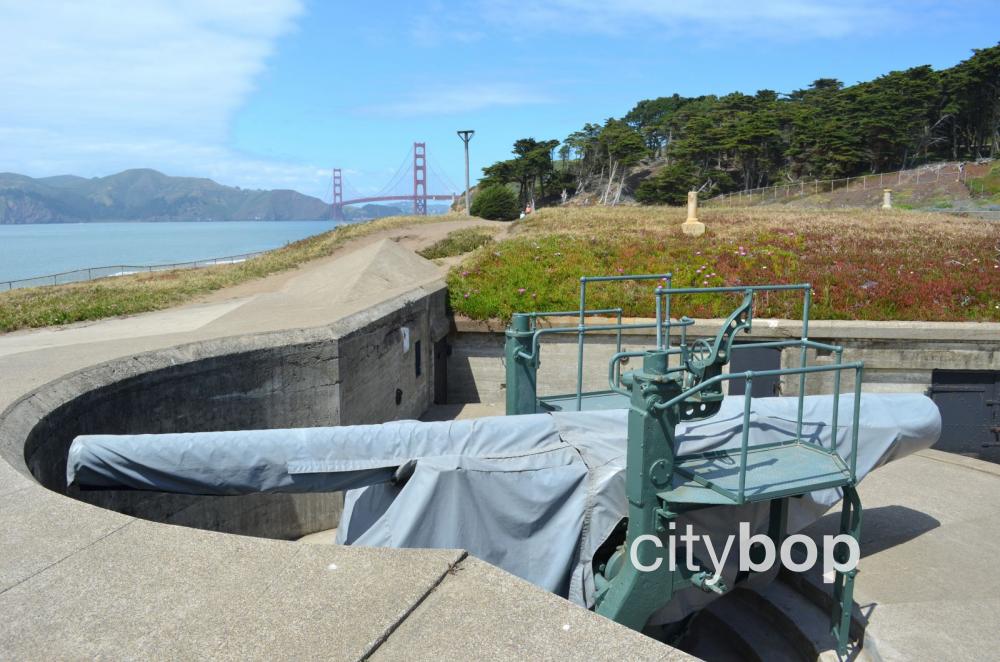 During the demonstration the 50-ton, 6-inch gun is loaded, then propelled upwards into the aim position. Back in the day the launch made an ear-splitting noise! The demonstration also looks inside some historic exhibits in the Cartridge Room below it.
9. Take a long stroll on the soft sands of 1-mile Baker Beach.
Baker Beach San Francisco
10. Head back to the day use area for a picnic or BBQ.
Cool things to do near Baker Beach San Francisco
Explore other attractions in the area like China Beach, the Legion of Honor and the Sutro Baths.
Know before you go
Address: Battery Chamberlin Road, San Francisco, CA 94129
Restrooms: Yes.
Picnic tables and grills: Yes.
Disappearing Gun demonstrations: Check times.
Nearby: China Beach, Legion of Honor, Cliff House, Sutro Baths, Lands End Lookout.
More Beaches in San Francisco