Visit America's first public playground in Golden Gate Park.
If you're visiting Golden Gate Park in San Francisco, don't forget to stop by the historic Koret Playground.
Koret Playground has a lovely setting surrounded by lawns and woodland, with a historic carousel and picnic tables. It was first opened in 1888.
5 best things about Koret Playground
1. Koret Playground has fabulous climbing structures, towers, slides and walkways.
2. It has 30-foot long concrete slides, which are a big hit with kids!
3. Koret Playground is believed to be the first public playground in America.
The concept of a dedicated play space for children in a public park was a ground-breaking idea when the Koret Playground first opened in 1888.
4. The old carousel is still there, and you can ride it for a small fee.
The Herschel Spillman Carousel was built in 1914, and has 62 wood carved, menagerie animals in bright colors.
5. It's adjacent to the historic Sharon Building, home to a community arts center.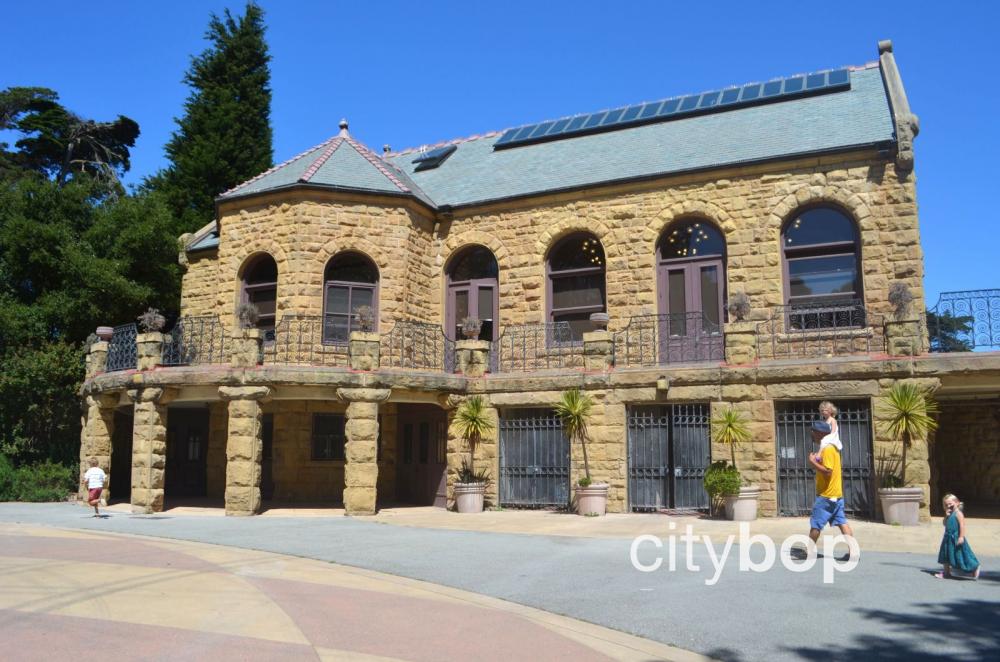 The historic Sharon Building was damaged in both the 1906 earthquake, and a 1974 fire, but is still standing today. It was built in 1888, and originally served as a kiosk for families visiting the playground and carousel at the Golden Gate Park Children's Quarters.
Learn about other popular attractions at Golden Gate Park, including a botanical garden, Japanese garden, science museum for kids, art museum and more.
Know before you go
Picnic tables: Reserve a picnic table adjacent to the Koret Playground at the red barn.

Address:

320 Bowling Green Drive, San Francisco, 94122.

Restrooms: yes.
Parking lot: yes.
Carousel cost: small fee.
More Kids Activities in San Francisco