The Haas-Lilienthal House is San Francisco's only Victorian home open for tour.
The Haas-Lilienthal House was built in 1886 in the Pacific Heights neighborhood.
The interior has been beautifully preserved, allowing you to step back in time inside a 19th century, upper-middle class home.
Despite the large number of Victorian homes in San Francisco, the Haas-Lilienthal House is the only one open for tour. Check hours and tickets.
10 best things about Haas-Lilienthal House
1. It's the only Victorian home open for tour in San Francisco!
2. The Haas-Lilienthal House survived the 1906 earthquake and fire.
After the 1849 Gold Rush it's estimated that 48,000 Edwardian and Victorian homes were constructed over a sixty year period in San Francisco, but many were destroyed in the 1906 earthquake and fire. This fire came within one block of the Haas Lilienthal house, but it remained intact!
3. The house was owned by three generations of a San Francisco family.
The Haas-Lilienthal House was owned by William Haas, a Jewish-German immigrant with a successful grocery merchant business, and lived in by three generations of his family.
4. The Haas family donated the house in the 1970s.
The house was donated to San Francisco Heritage in 1973 after the death of the last member of the family, Alice Lilienthal Haas.
5. In 2015 the house was returned to its original 1886 Victorian colors.
In the 1880s homes were painted in more muted greys and greens, quite unlike the bold colors of famous San Francisco homes like the Painted Ladies.
6. It's a rare example of how upper middle class families lived during the Gilded Age.
During the home's tour, visitors can gain a glimpse into upper-middle class life during the gilded age of San Francisco.
7. See original Victorian architecture and intact period details.
The tour moves through the parlor, dining room, kitchen, bedrooms and basement area. There are beautiful, original details like the stamped wallpaper, boxed beam ceilings, and ornate fireplaces.
8. Combine it with a FREE walking tour of the multimillion dollar Pacific Heights neighborhood.
You can also combine it with a free walking tour of the surrounding Pacific Heights neighborhood, where tech billionaires rub shoulders with old money. This is some of the most coveted real estate in San Francisco, with sweeping views. Check hours.
9. Rent the Haas-Lilienthal House for special events.
10. The house is beautifully decorated during the Holiday Season.
Become a member, and sign up for the Holiday Season Open House events.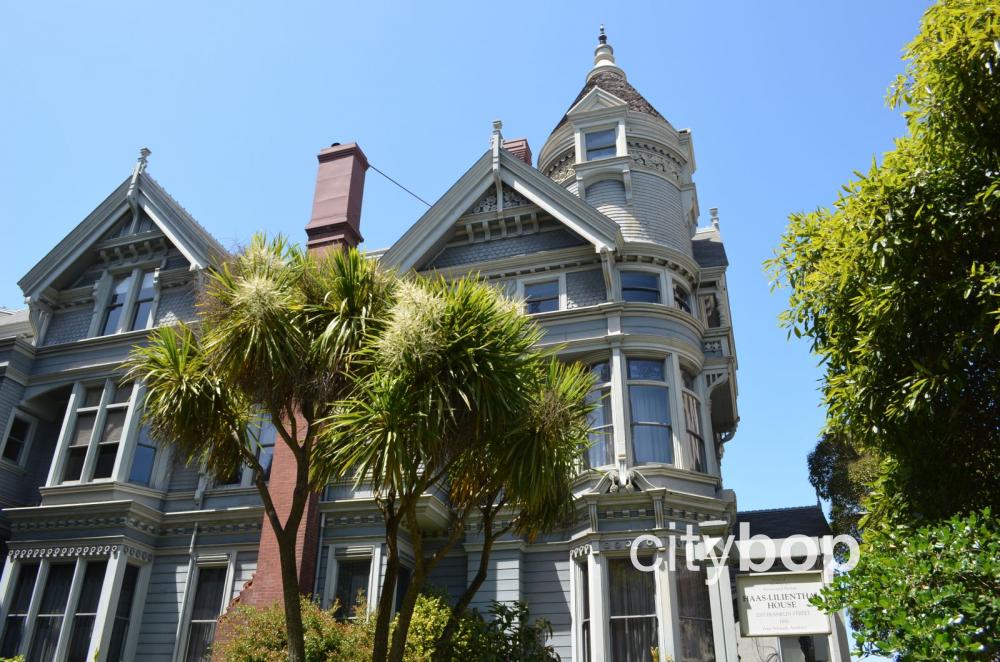 Haas Lilienthal House Tours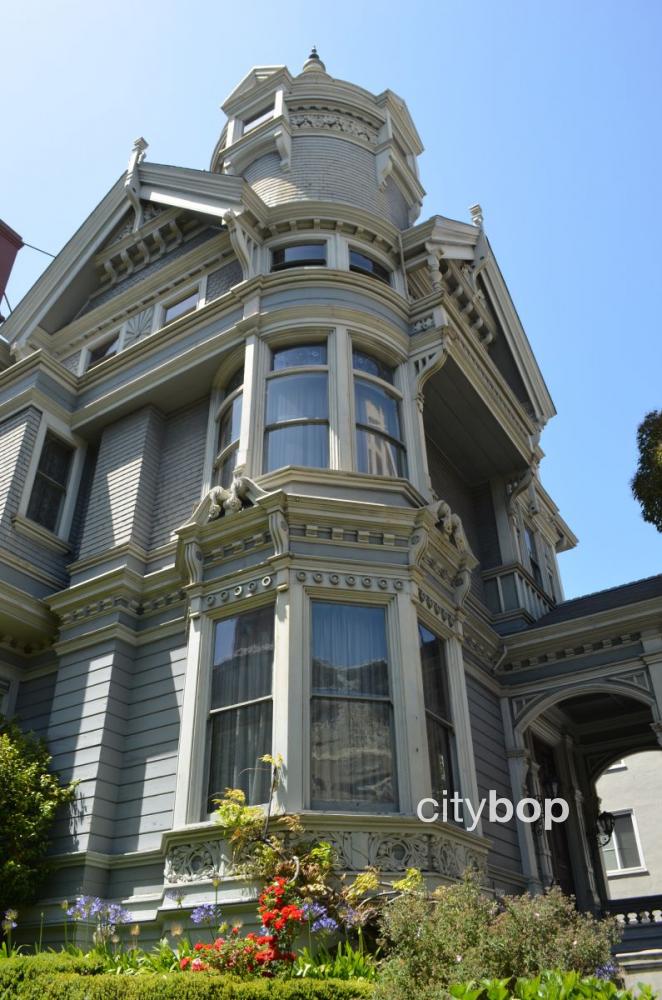 Haas lilienthal
Know before you go
Address: 2007 Franklin St, San Francisco, CA 94109
Hours & Admission: Check hours and tickets.
FREE walking tour of Pacific Heights: Check hours.
More Museums in San Francisco