The Legion of Honor is a stunning beaux arts building, that's both an art gallery and a war memorial.
The Legion of Honor is located atop a bluff in Lands End in the scenic northwest corner of San Francisco, and has breathtaking views of the Golden Gate Bridge and Bay Area.
It features an incredible selection of artworks from European masters like Picasso, Matisse, Degas, Monet and Rubens.
10 best things to do at the Legion of Honor
1. Admire the striking beaux arts building.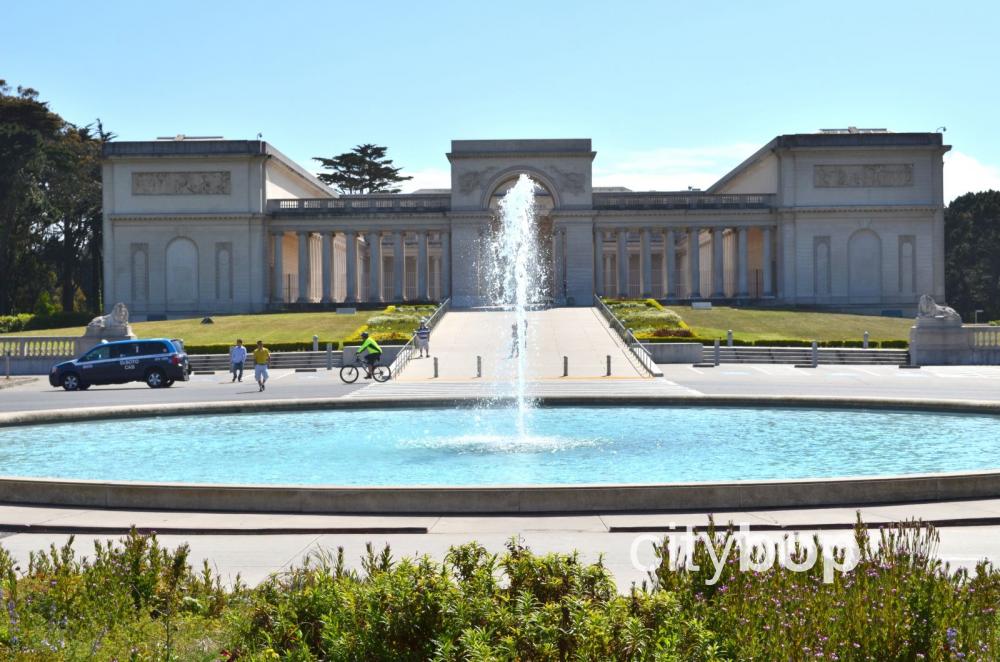 The Legion of Honor is a three quarter version of the Palais de La Legion d'Honneur in Paris.
In 1915, the wife of a local San Francisco magnate, Alma Spreckels, saw a replica of this Parisian building at the Panama Pacific International Exhibition in San Francisco, and convinced her husband to construct a permanent version of the Legion of Honor as an art gallery.
2. Stand beneath the dramatic entryway.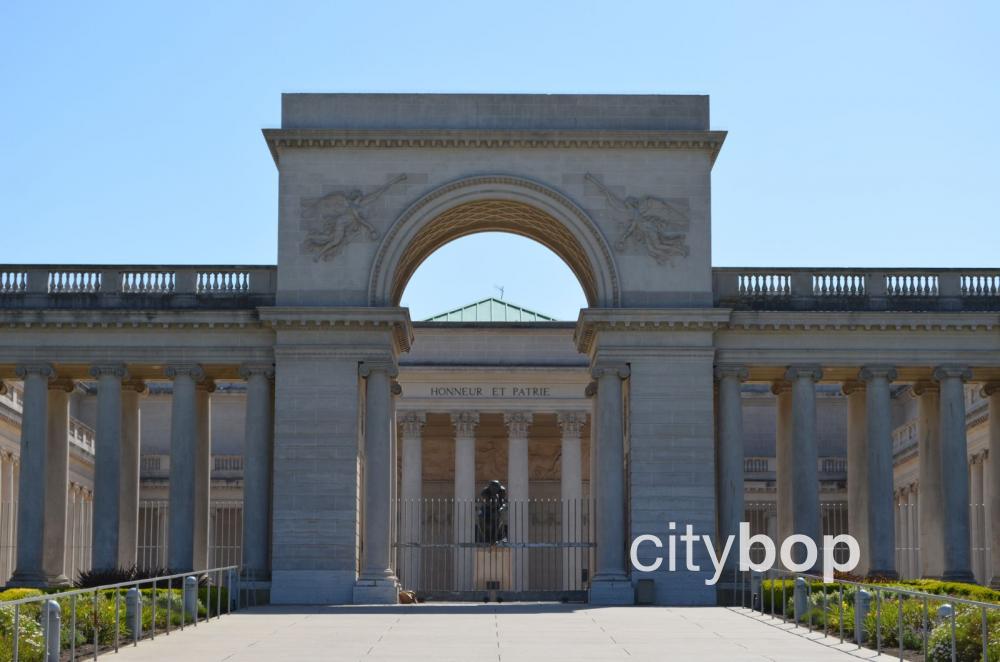 Legion of Honor San Francisco
The entryway to the building is through an archway to an internal courtyard. Take a closer look at the decorative stonework beneath the archway.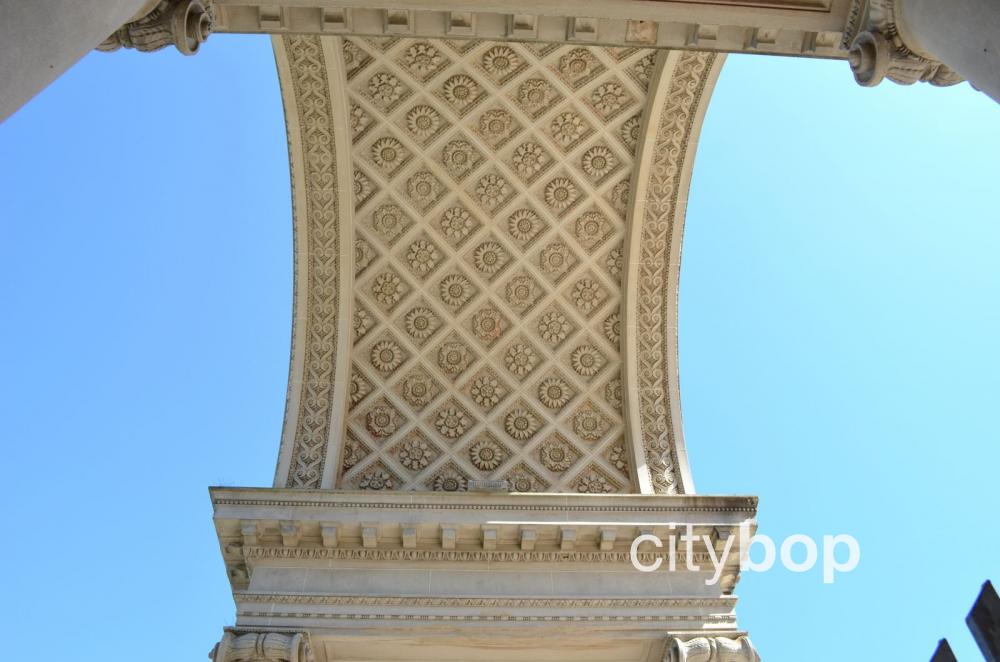 3. Explore the stunning interior courtyard.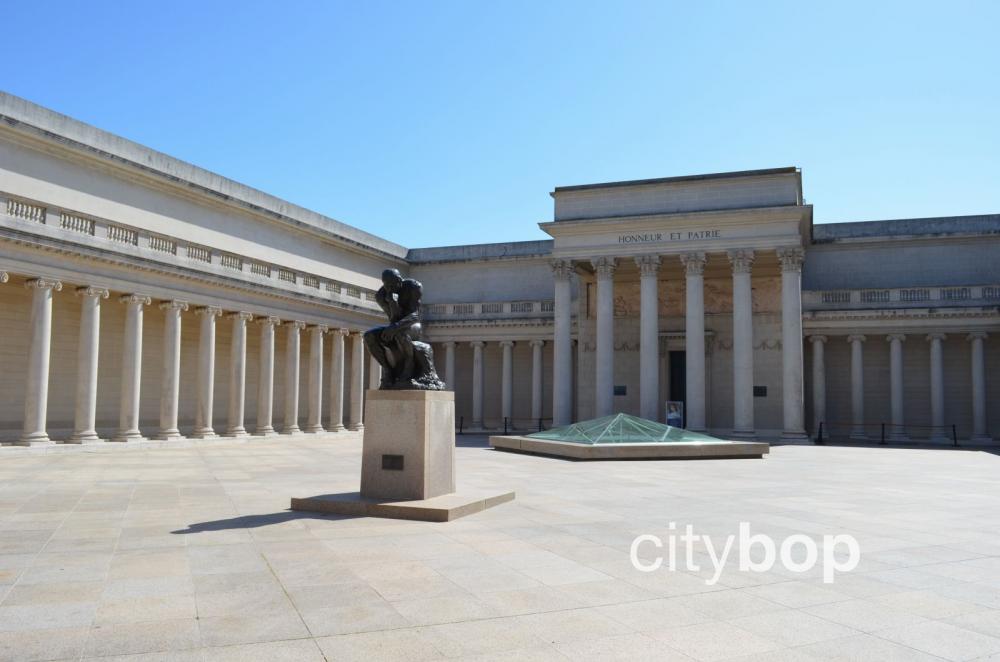 #1 GUIDE to Legion of Honor Museum
The Legion of Honor has a cast of Rodin's The Thinker as its centerpiece, hemmed in by elegant colonnades.
4. Take in the sweeping views of Lincoln Park.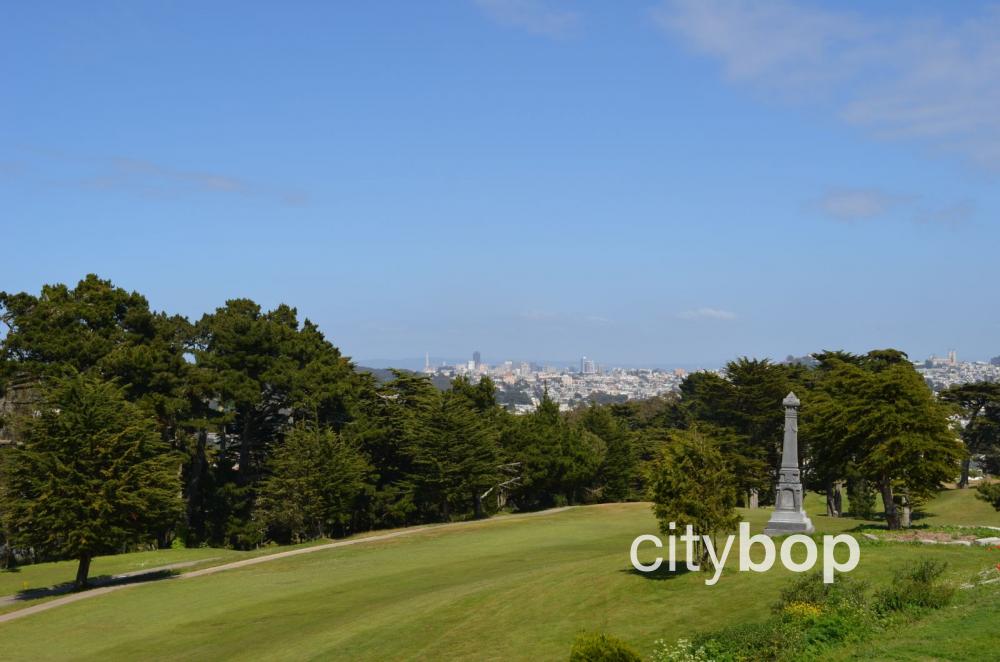 Lincoln Park San Francisco
Enjoy sweeping views of San Francisco from the Legion of Honor over the Lincoln Park Golf Course.
Lincoln Park was originally dedicated to Abraham Lincoln in 1909 as the western terminus of the Lincoln Highway. The Lincoln Highway stretched 3,000 miles between San Francisco and New York, and was the first intercontinental highway in America (now known as Interstate-80). It then became a cemetery in the 1860s, and a golf course in 1909.
5. Explore the fascinating sculptures outside.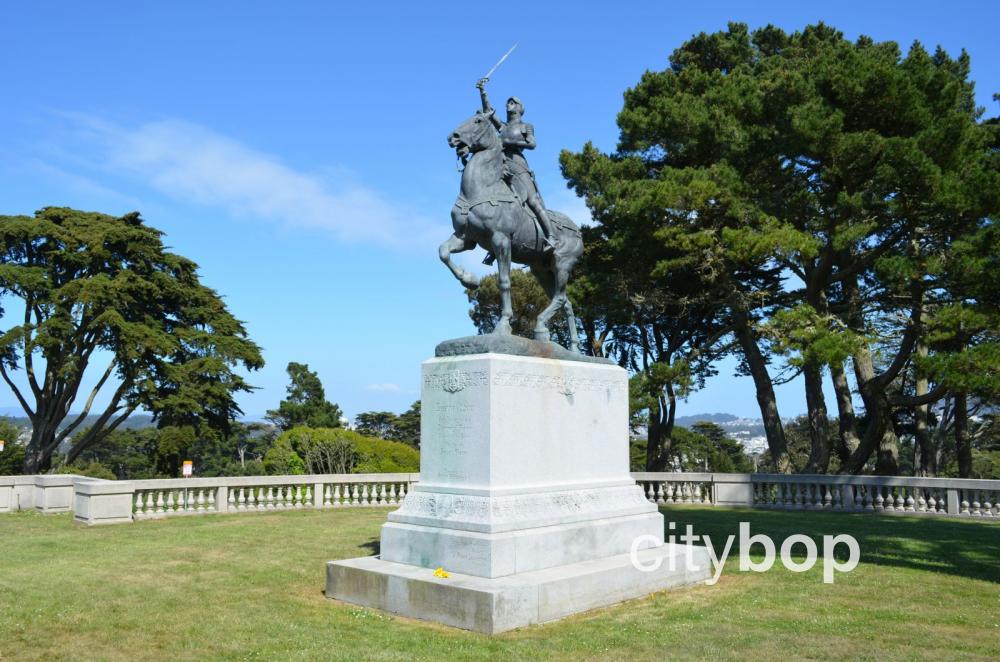 Joan of Arc statue at Legion of Honor San Francisco
This bronzed statue of Joan of Arc, was carved by New York sculptor Anna Vaughn Hyatt Huntington, and is one of four replicas based on her original 1915 sculpture located in Riverside Park, New York. This replica was gifted to the Legion of Honor in 1926.
Anna Vaugh Hyatt Huntington was a trailbrazer, achieving acclaim in the male dominated profession of sculpting.
This is the Pax Jerusalem by San Francisco sculptor Mark Di Suvero. There was a lot of controversy when this sculpture first appeared, because people felt it was not representative of Di Suvero's best work. What do you think?
6. See 14th to early 20th century art and sculpture from masters like Picasso, Rubens, Monet and Degas.
7. Tour the Hall of Ancient Antiquities, or checkout out the cool mummy room.
8. See 19th century photography from the Bay Area.
9. Enjoy a meal at the cafe, overlooking a courtyard with olive trees on the lower floor.
10. Browse the gift shop.
Know before you go
More Art Museums in San Francisco