Pier 39 is on San Francisco's northern waterfront at the Fisherman's Wharf.
This bustling Pier 39 has restaurants, a sea lion colony, aquarium, mirror maze, and many more attractions.
Check out the incredible 7D Flyer Theater experience at Pier 39, and soar like an eagle over famous San Francisco landmarks.
You can also jump above the crowds on the bungee trampoline, take in a free show at Center Stage, or ride the historic carousel. Don't forget to walk up the musical Piano Steps, and sound out each note with a step!
10 best things to do at Pier 39
1. Eat at a waterfront restaurant at Pier 39.
Enjoy glorious views at one of Pier 39's waterfront restaurants. Try the upscale Fog Harbor Fish House, or more casual dining options at the Crab House or Pier Market. If you have kids, the fun atmosphere at Bubba Gump is perfect.
2. Visit the Sea Lion docks.
Visit the Sea Lion Docks on the west side of Pier 39, where you can take a seat, and observe a colony of playful sea lions barking and jostling for limited space on the k-docks. There's also a small Sea Lion Center nearby with interactive displays.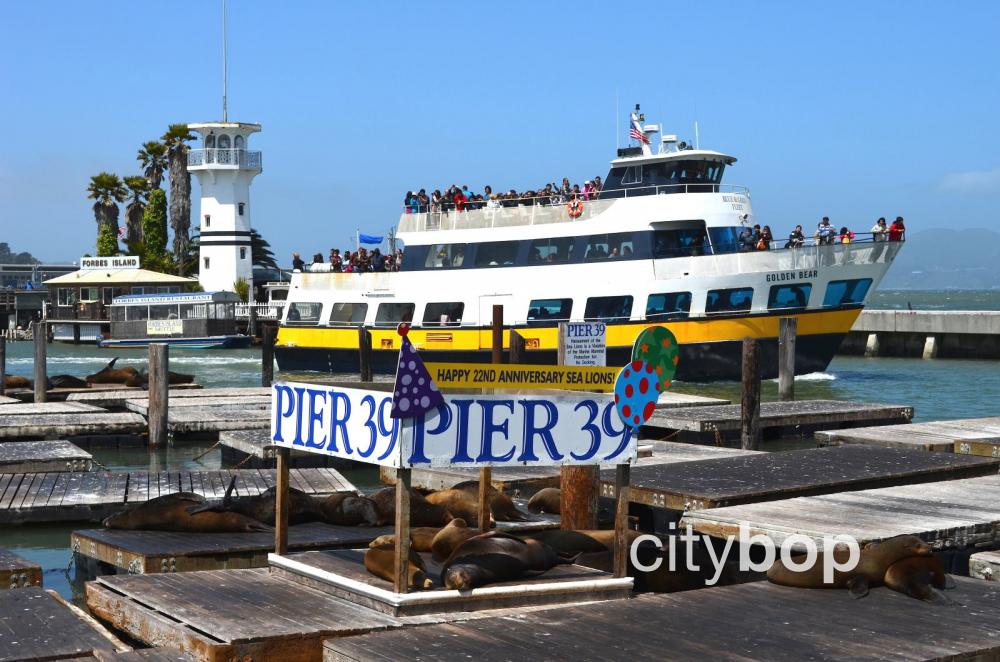 Pier 39 sea lions
This sea lion colony mysteriously arrived after the Loma Prieta Earthquake in 1989, relocating from Seal Rock at Land's End, just 8-miles west.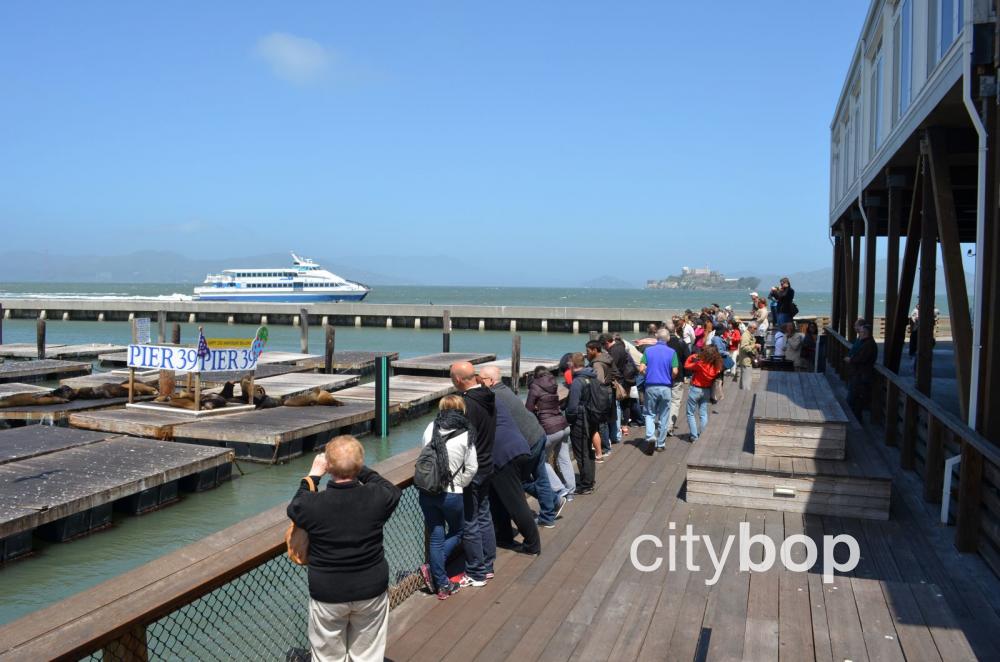 Tourists at Pier 39 watching sea lions
3. Explore touchpools at the Aquarium of the Bay.
The Aquarium of the Bay is at the entrance of Pier 39.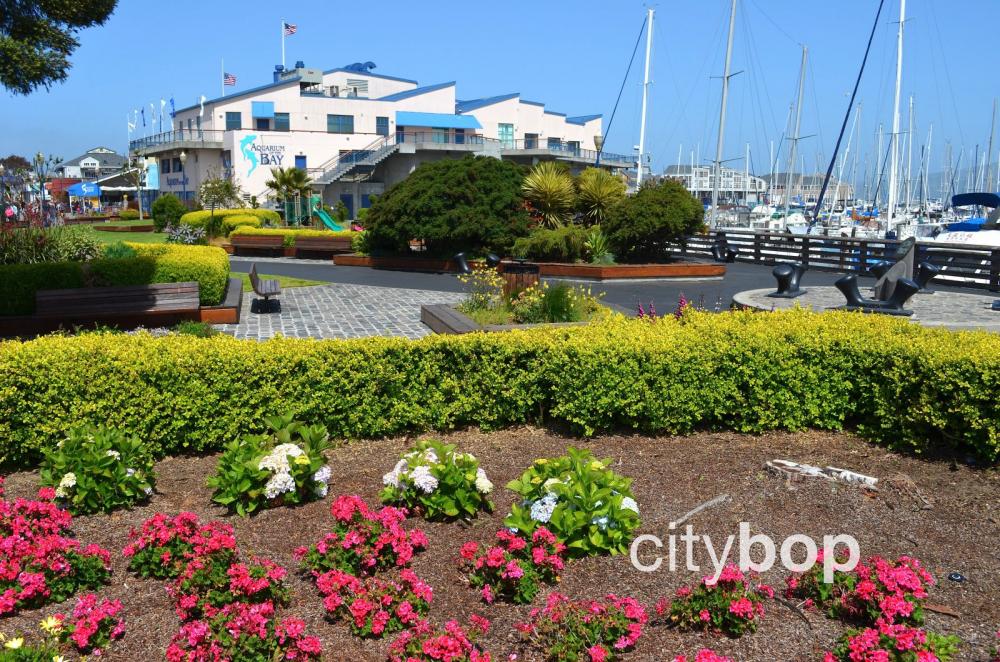 Explore touch-pools full of sea stars, rays and housing sharks, walk through a 300-foot acrylic tunnel and gaze up at sea life. Take the elevator to the lower floor, and be mesmerized by tanks full of ethereal moon jellies.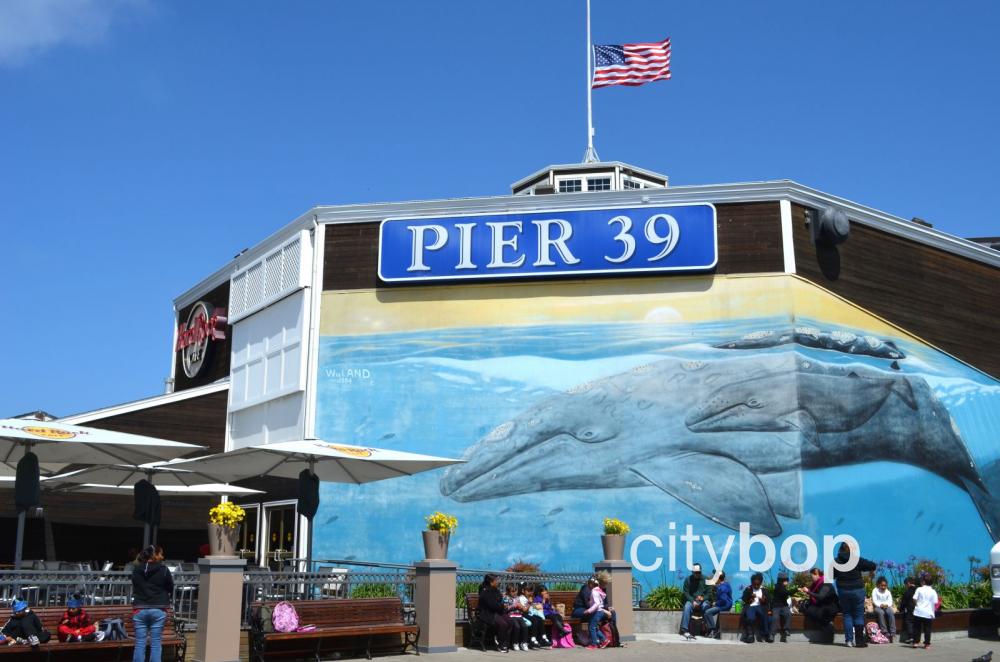 #1 Guide to Pier 39
4. Visit the psychedelic Mirror Maze.
Explore the psychedelic Mirror Maze at Pier 39, with a tunnel of mirrors and arched hallways illuminated in fluorescent light. See how long it takes to find your way out!
5. Walk up the Piano Steps at Pier 39.
Walk up and down the free Piano Steps, sounding a note with each footstep. This fun, interactive exhibit was created by artist Remo Saraceni. You might remember his Floor Piano in the Tom Hank's movie "Big".
6. Enjoy free shows at Center Stage.
Catch a free show at the Center Stage, just near the carousel. See magicians, clowns and other performers, most certain to delight your kids.
7. Ride the Carousel.
Ride the historic, double-deck Carousel at Pier 39, with stunning hand paintings of San Francisco landmarks. This jewel-like, Italian carousel has 1,800 golden lights. Fun fact, there used to be a pool of jello at this site, that tourists dove into, to retrieve items!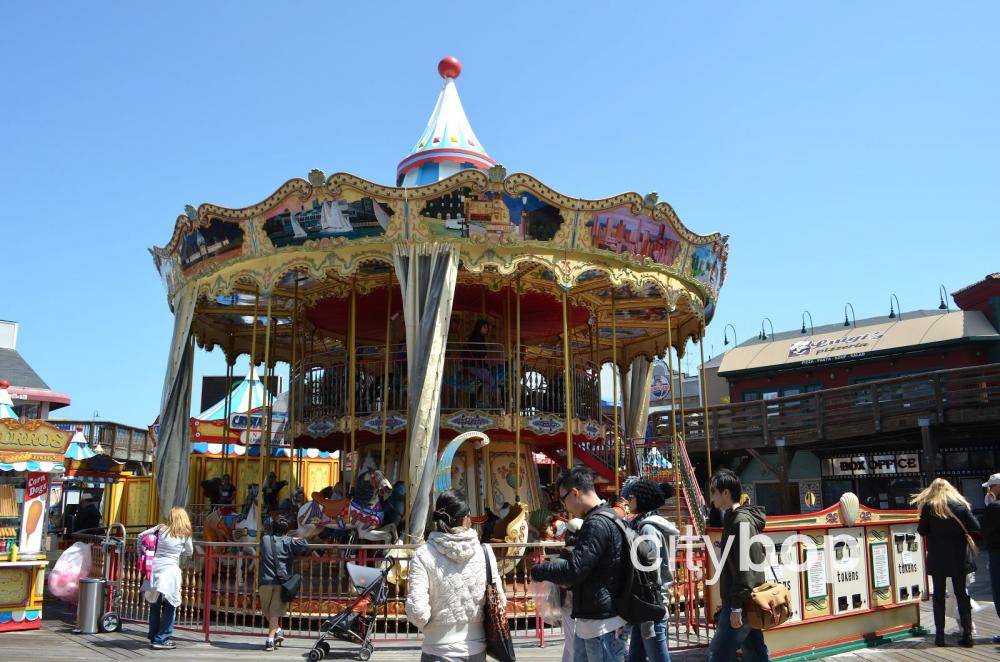 Rides at Pier 39 San Francisco
8. Jump on a bungee trampoline.
Jump twenty-feet high on a bungee trampoline, and peer up over the crowds at the Pier 39. It's fine for kids as long as they meet minimum height requirements.
9. Soar over San Francisco landmarks at The Flyer theater.
Soar above San Francisco's most famous sights on The Flyer theater, with cool motion seats to simulate the sensation of flying. Soar above the Golden Gate Bridge, Coit Tower, Muir Woods and Pier 39!
10. Visit the 7D Experience Theater
Visit the 7D Experience 20-seat theater. Wear 3D glasses, tighten your seatbelt, then shoot laser guns at zombies while sitting in your motion activated chair.
Explore other things to do near Pier 39
1. Pier 41 is steps from Pier 39, with views of Alcatraz Island and Telegraph Hill.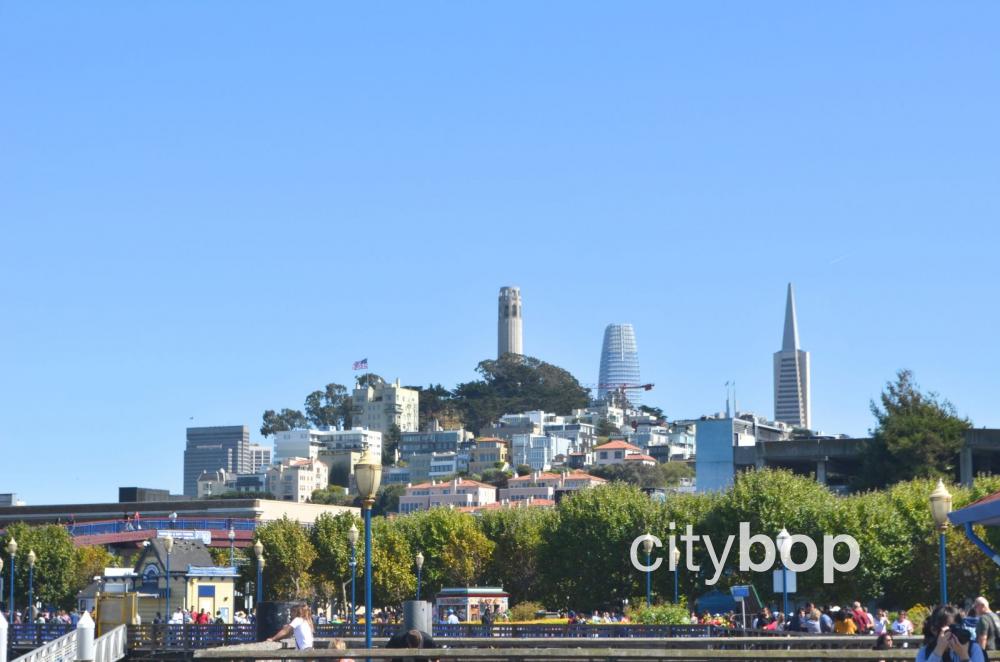 Pier 41 San Francisco with views of Coit Tower
2. Musee Mecanique is a vintage arcade on Pier 45, with fun arcade games and amusements.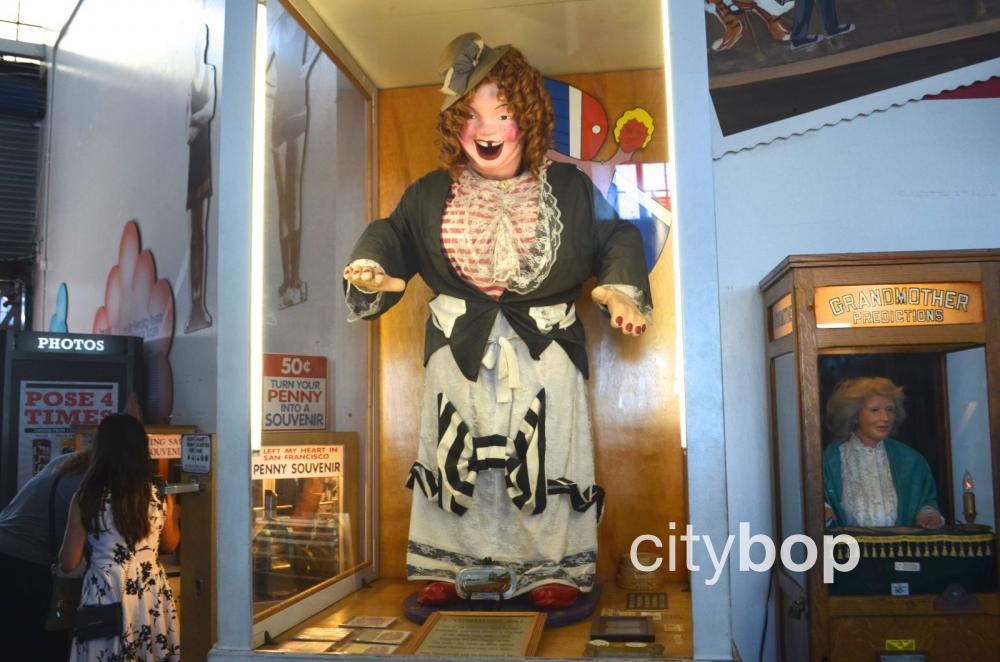 3. USS Pampanito Submarine is a WWII submarine open for tours on Pier 45.
4. SS Jeremiah Obrien warship is also on Pier 45, and was part of the D-Day Armada.
5. The Madame Tussauds Wax Museum is one block back from the waterfront, on Jefferson Street.
6. The FREE National Park Visitor Center Museum has exhibits on San Francisco's Barbary Coast and Gold Rush days.
7. Hyde Street Pier has historic boats to tour, like tall-ships, a ferry and paddle-wheeler.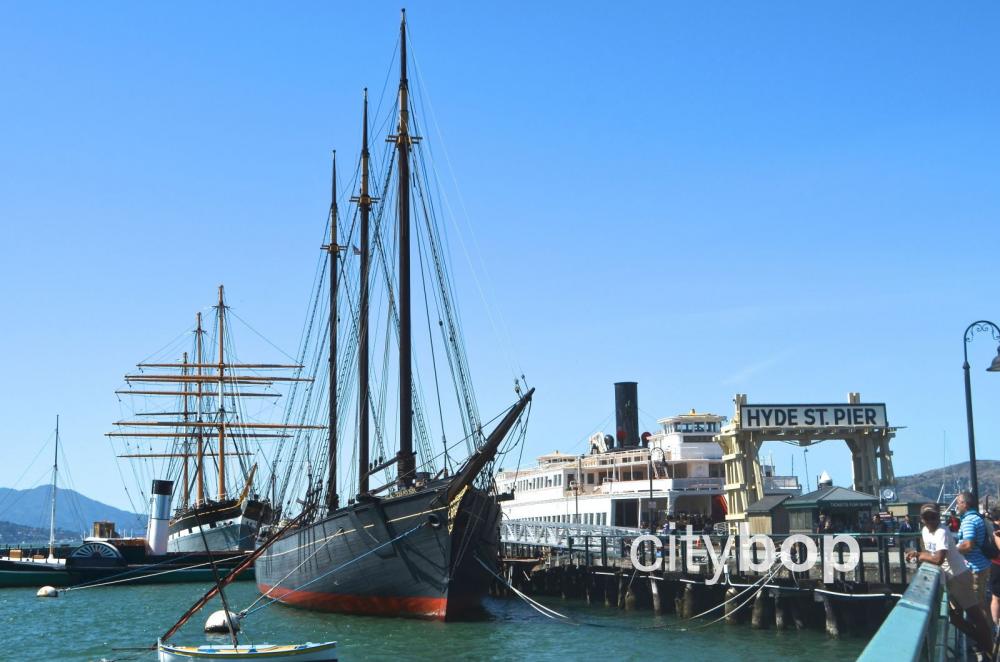 8. The Aquatic Park Beach is a lovely stretch of sand in front of the Maritime Museum, overlooking a lagoon.
9. The FREE San Francisco Maritime Museum provides a nautical history of San Francisco.
10. The 1,600 foot Aquatic Park Pier (now closed) extends all the way into the harbor.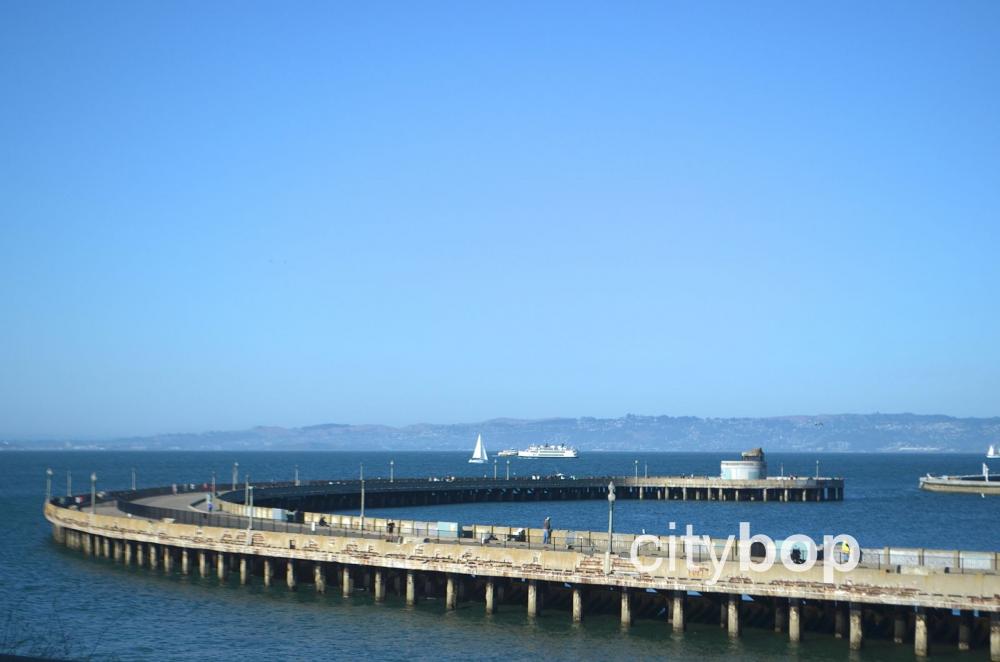 11. Ghirardelli Square is a chic location for restaurants, shopping and fun.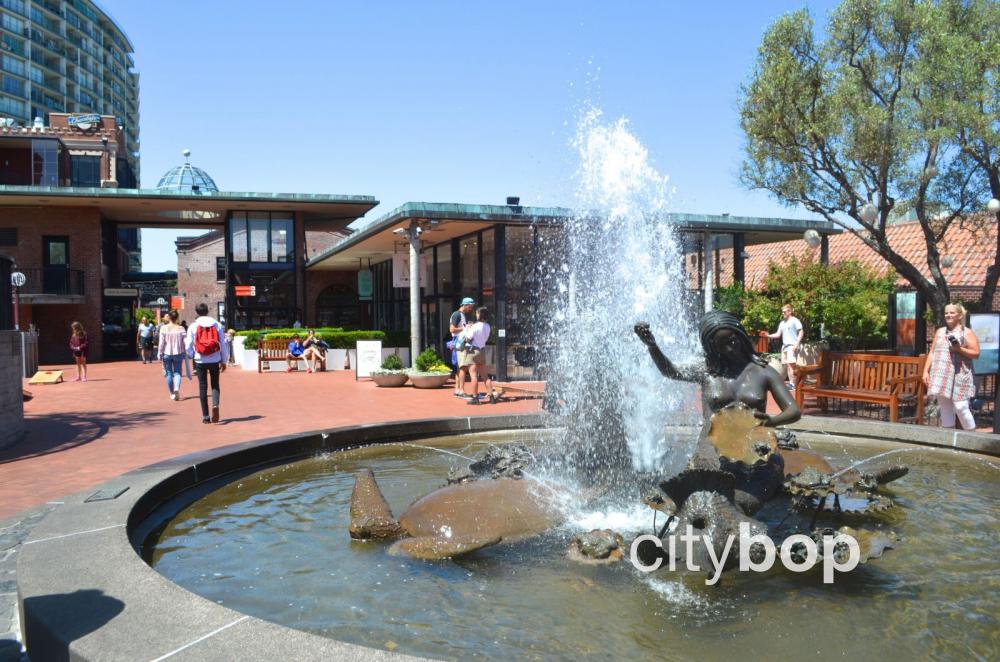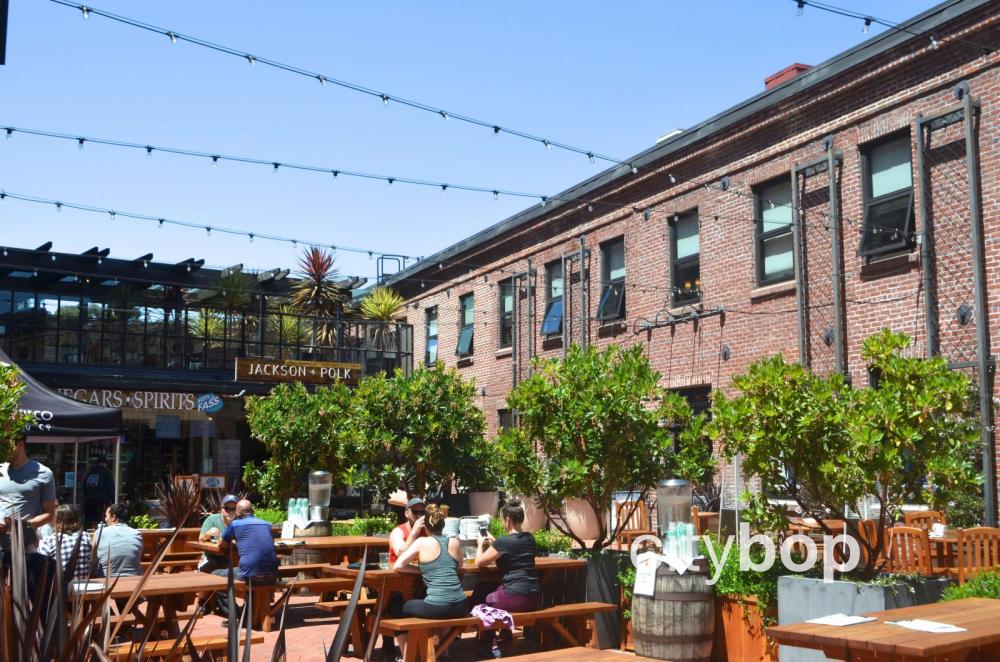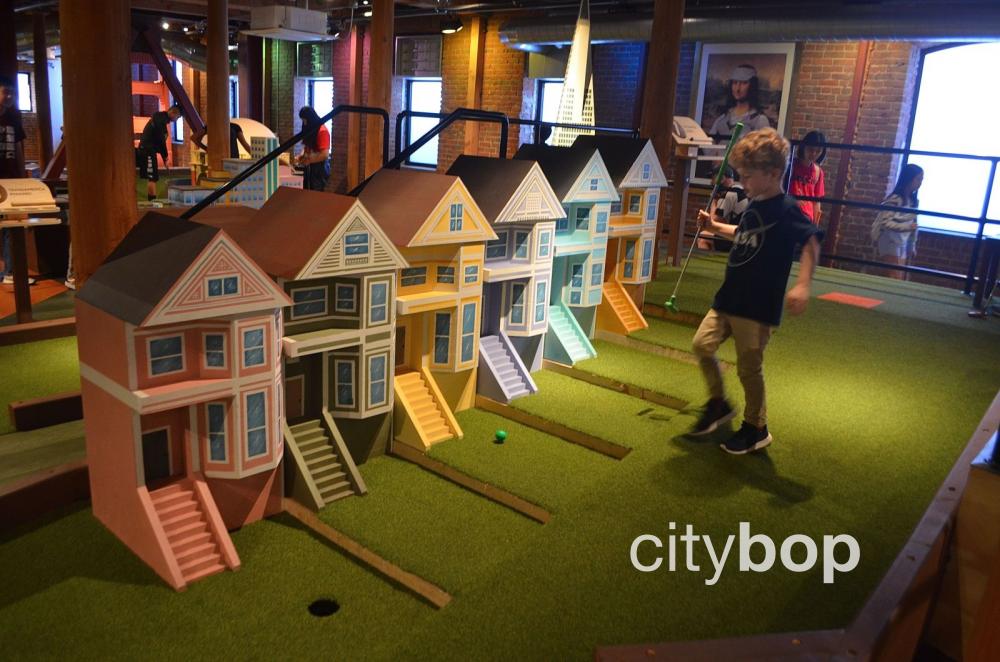 Know before you go
Restrooms: yes.
Parking: Pier 39 garage (100 Beach St)
Cable Car: Take the Powell-Mason Line, which travels from Union Square to near Pier 39.
More Restaurants & Shopping in San Francisco