Explore a diverse range of restaurants and cafes along Polk Street.
Polk Street is brimming with history. It was once the epicenter of the gay rights movement in the 1960s and 70s, with dozens of gay bars, and Polk Gulch was San Francisco's main gay neighborhood In 1970, San Francisco's first gay rights parade was held here.
A lot has changed since then, and the majority of these gay bars have closed.
What's left is an eclectic mix of friendly neighborhood cafes and taverns, alongside trendy restaurants and coffee shops. There's a little bit of everything here, where gritty old establishments, co-exist with slick new ones.
What part of Polk Street should I visit?
Polk Street passes through the famous neighborhoods of Russian Hill and Polk Gulch. The highest concentration of restaurants along Polk Street, runs ten blocks from California Street to Filbert Street.
5 best eats along Polk Street
Comfort food: Bell Tower (comfort food).
Restaurants: Fiorella Polk (Italian), Lord Stanley (Californian food), SSAL (Korean), Kinjo (Japanese).
Sandwiches: Blue Barn (sandwiches), American Split Kitchen, (sandwiches, burgers).
Coffee: Saint Frank Coffee, Fueling Station Cafe.
Brunch: The New Spot on Polk.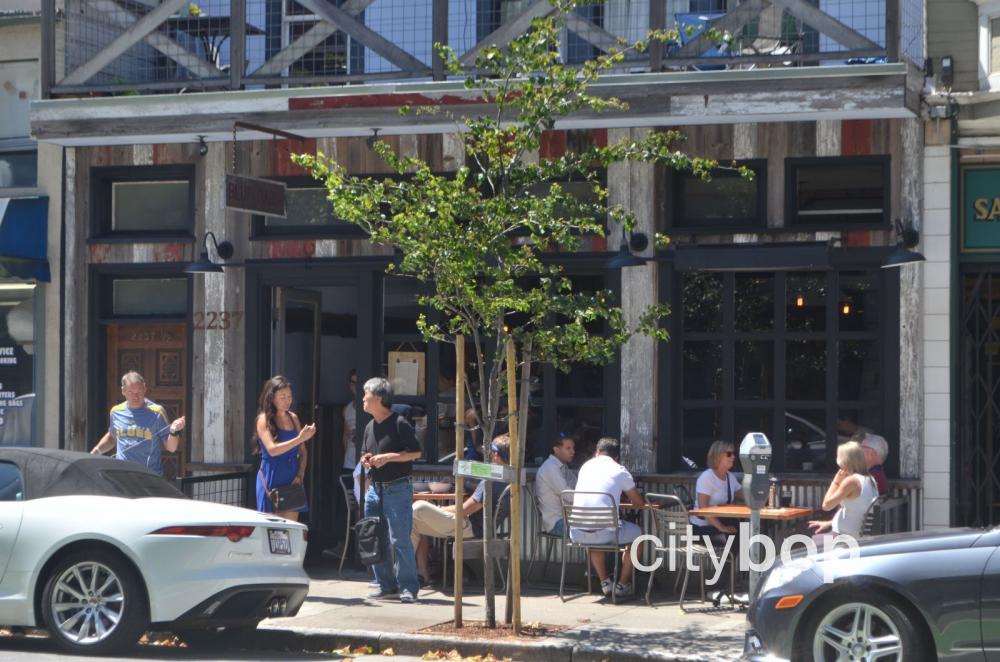 Polk Street San Francisco
Eat a salad or sandwich at the Blue Barn on Polk Street.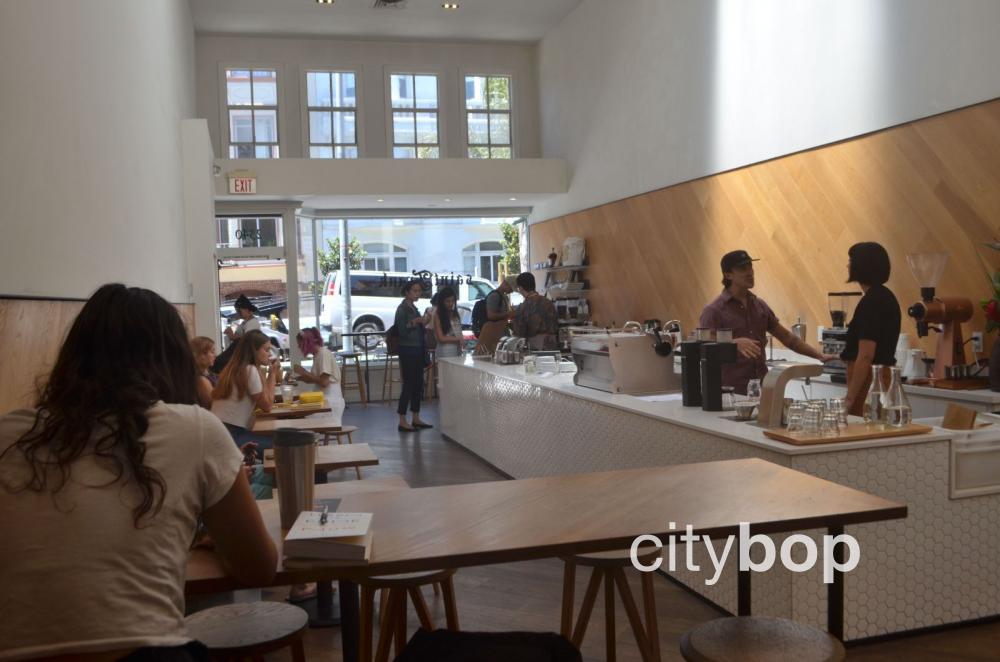 Polk Street SF
Fuel up on coffee at trendy Saint Frank Coffee on Polk.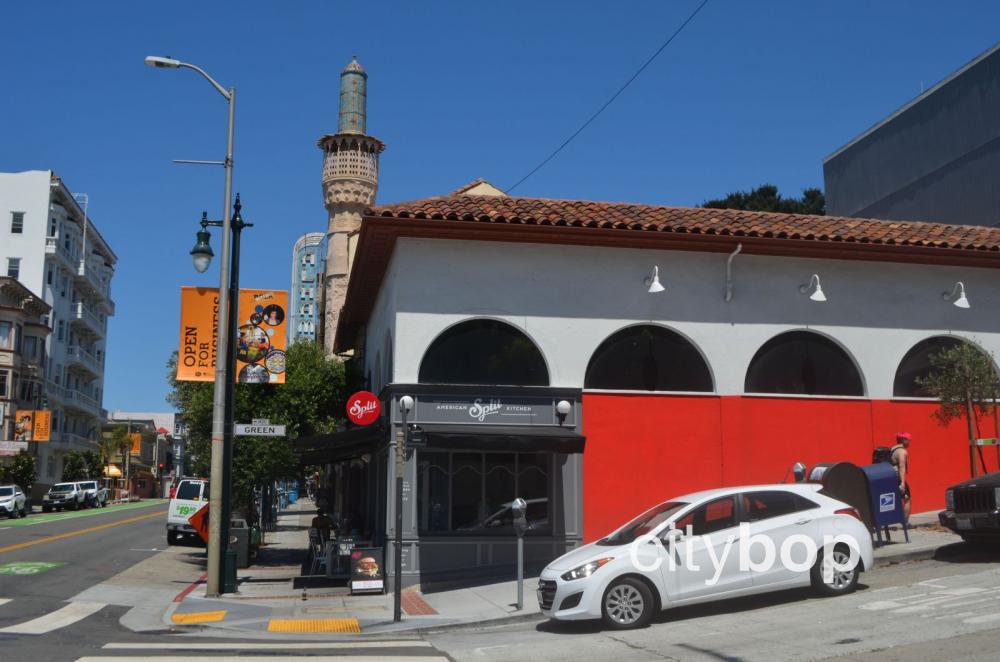 Restaurants on Polk Street San Francisco
The super cool American Split Kitchen serves up yummy sandwiches, burgers, and pastries.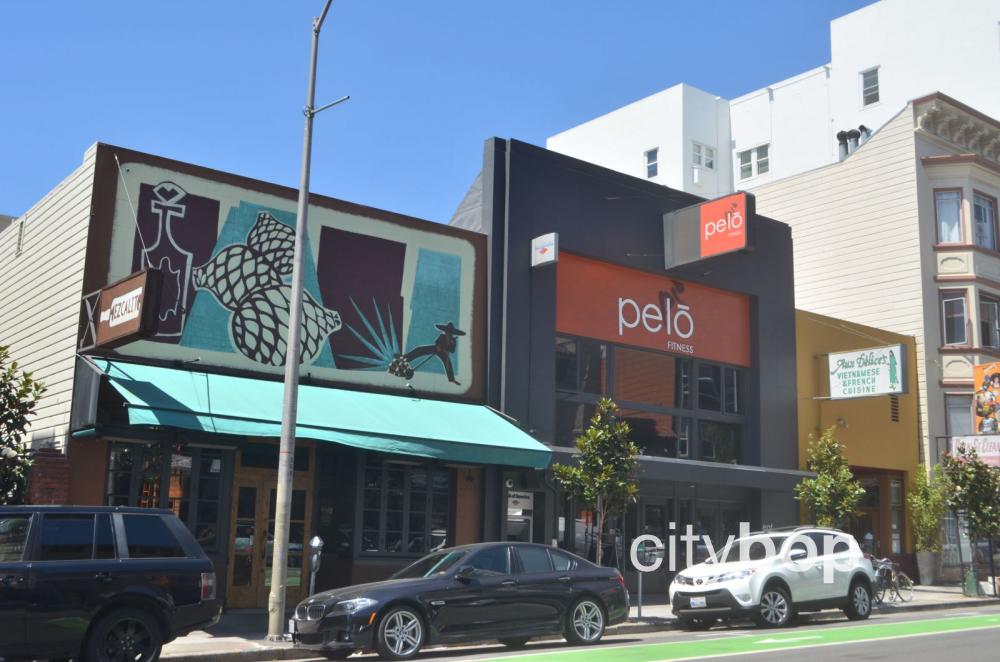 Polk Street eats
The fun Mezcalito cocktail bar.
More Restaurants & Shopping in San Francisco