The San Francisco Cable Car Museum is one of San Francisco's most popular attractions, located at 1201 Mason Street.
5 best things about Cable Car Museum
1. It's free to visit.
2. You can watch how San Francisco cable cars actually work.
It's pretty cool stepping inside the Cable Car Museum, to see the world's last manually operated cable car system in action.
The first thing that strikes you is the noise of the winding wheels. These wheels are assigned to the California, Powell-Mason, and Powell-Hyde lines. The rotating cables on the giant motorized wheels, drag cars up and down the hills on cables installed between the street rails.
The cable cars don't have engines, and are wholly reliant on what happens here.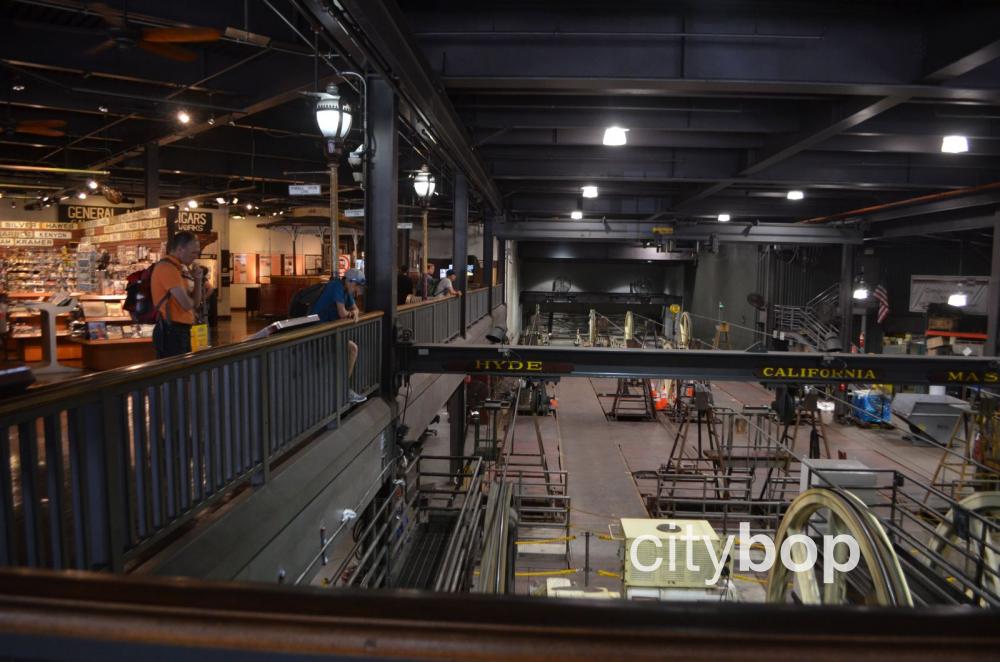 Cable Car Museum San Francisco
3. You can ride a cable car to the Museum.
Both the Powell-Hyde and Powell-Mason lines travel between downtown and the Fisherman's Wharf, stopping at the Cable Car Museum along the way. Learn more.
4. Learn about the fascinating history of cable cars.
Before the advent of cable cars, horses were used to transport people around San Francisco. However they proved an ineffective transportation system, finding it difficult to navigate San Francisco's hills. Many had a very short working life before they were retired.
The inventor of the cable car system, Andrew Hallidie, was spurred to action when he saw horses being mercilessly whipped as they struggled to ascend a hill. He tested the first cable car on August 2, 1873. His Clay Street Hill line was the sole operator in San Francisco for four years, eventually followed by other competitors.
The 1906 earthquake and fire had a devastating impact on the cable car system in San Francisco. Much of it was replaced with electric cable cars that had lower construction and maintenance costs. By 1912, there were only eight cable car lines left.
In 1947 the San Francisco mayor wanted to remove all remaining manually operated cable car lines. However a massive citizen's campaign spearheaded by Friedel Klussmann, saved the remaining cable cars. Celebrities and newspapers got behind her, arguing that the tourist benefits of cable cars, far outweighed the costs. Proposition 10 was placed on the ballot, and passed with strong support, directing the city to retain the cable cars.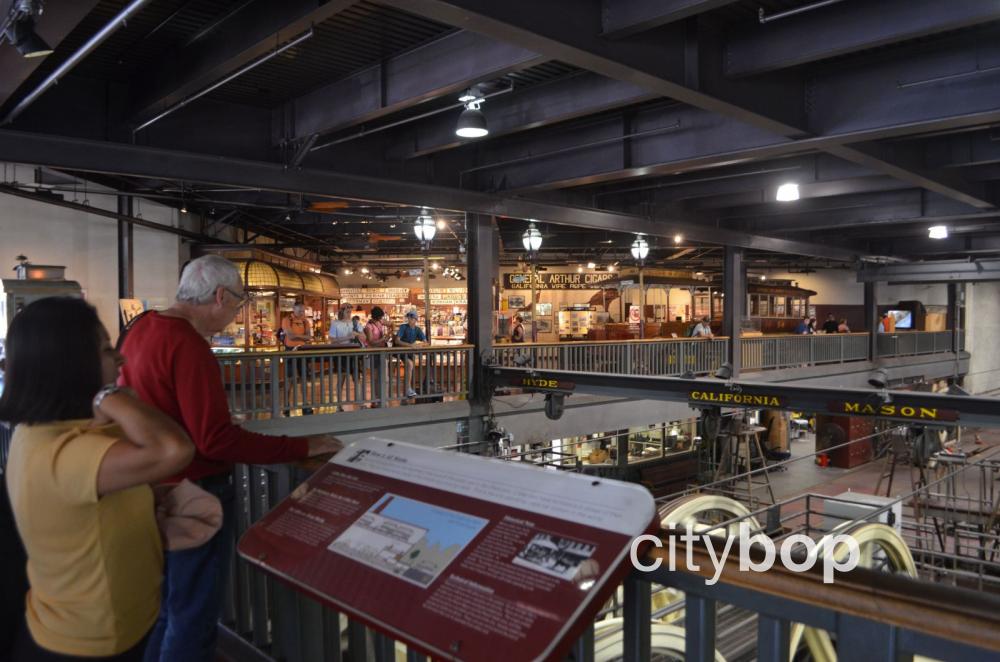 San Francisco Cable Car Museum
5. There's a fun gift shop.
Pick up some cable car themed merchandise at the gift shop.
Know before you go
Address:

1201 Mason Street, San Francisco, CA 94108.

Admission: Free.
Hours: here.
Cable Car lines that stop here: Powell Mason and Powell Hyde lines.
More Museums in San Francisco