The Palace of Fine Arts is free to visit, located in the Marina District of San Francisco.
The Palace of Fine Arts was constructed for the 1915 Panama Pacific Exhibition to celebrate the opening of the Panama Canal. The fair attracted nearly 9 million visitors over 9 months, including Theodore Roosevelt, Buffalo Bill, Thomas Edison, Henry Ford, and Charlie Chapman.
The fair was also intended to showcase San Francisco's stunning recovery after the devastating 1906 earthquake.
10 best things about the Palace of Fine Arts
1. It's FREE to explore the structure and grounds of the Palace of Fine Arts.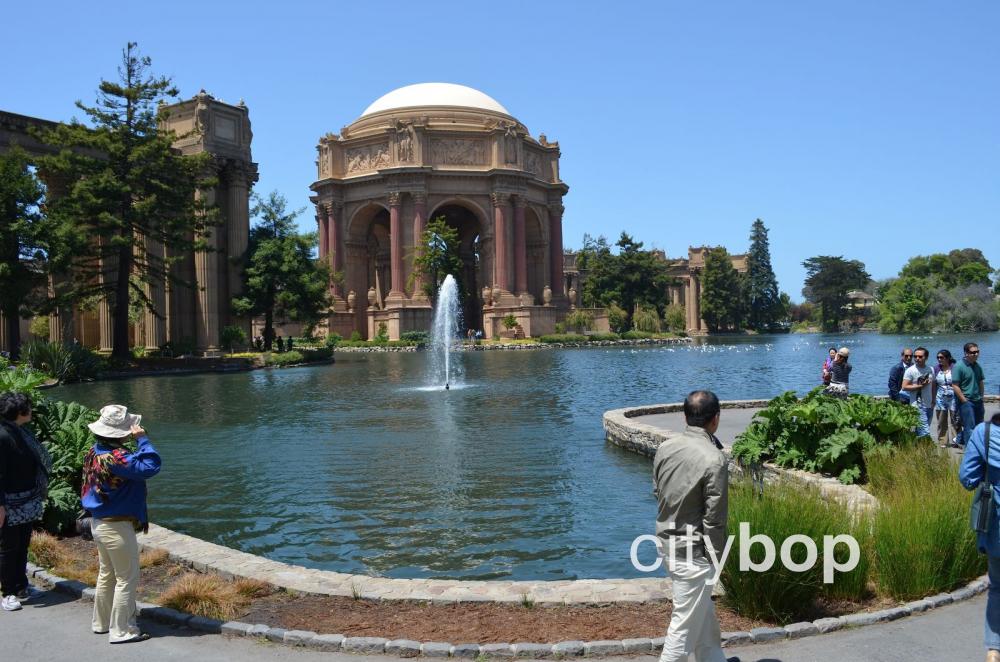 Palace of Fine Arts San Francisco
2. The Palace of Fine Arts is the only building still standing from ten palaces constructed during the Panama Pacific Exhibition in 1915.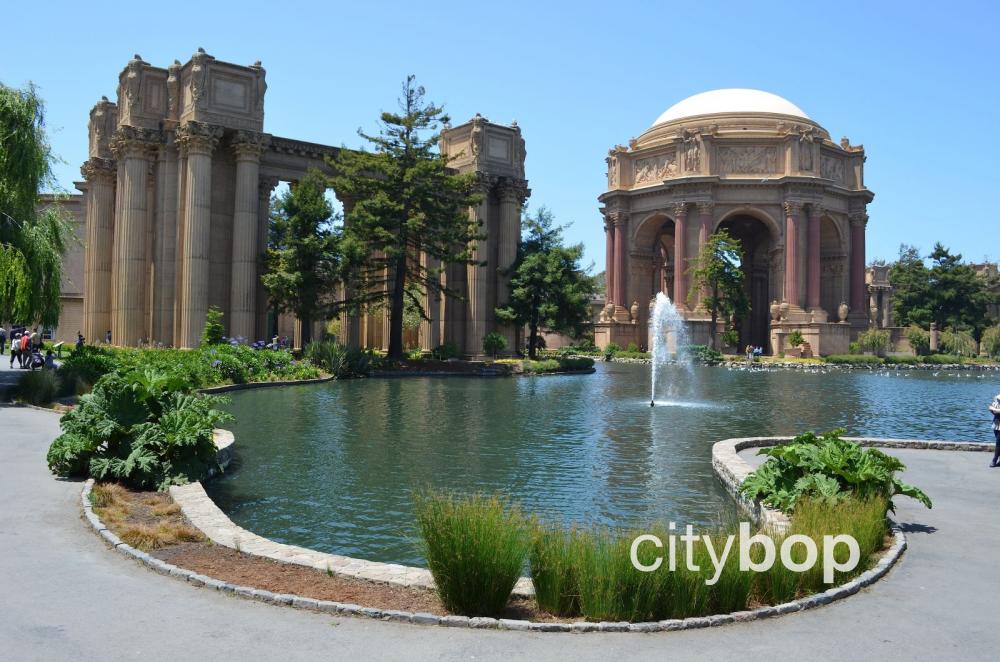 The Palace of Fine Arts
The original plan was to tear down all ten temporary palaces after the 1915 Exhibition, because they were made from flimsy, wood framed structures covered in plaster. However, thankfully the Palace of Fine Arts was considered too precious to destroy!
3. In 1965 the Palace of Fine Arts was demolished and rebuilt to higher standards using concrete and steel.
Over the years the Palace of Fine Arts fell into ruin, with large chunks of plaster falling off its facade, therefore in 1965 it was rebuilt to higher standards.
4. The Palace of Fine Arts was intended to resemble a Roman ruins reflected in a pool.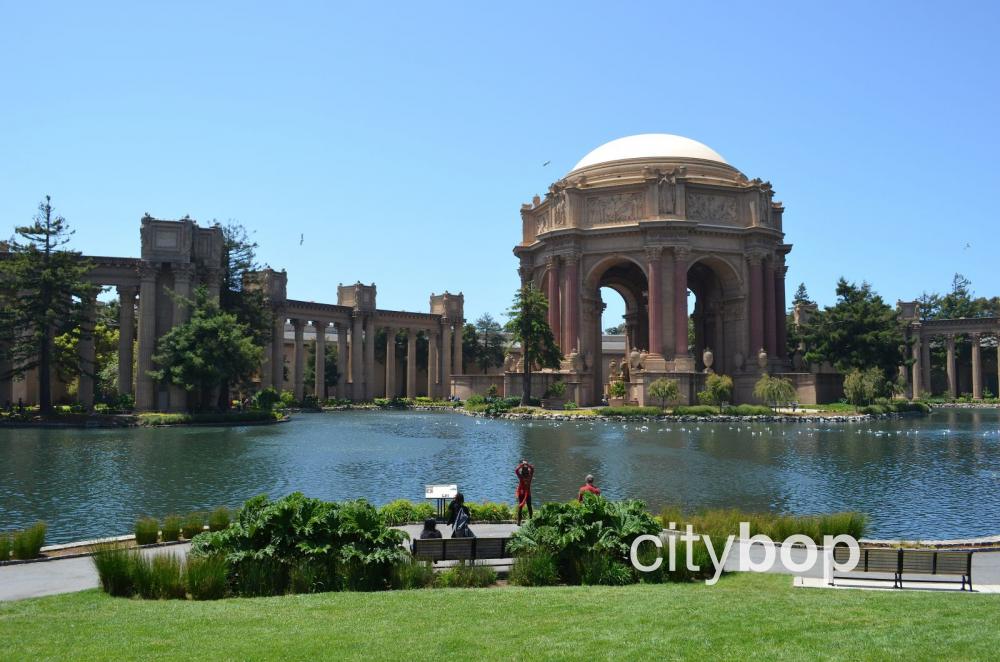 San Francisco Palace of Fine Arts
5. It was designed by American architect Bernard Maybeck.
The architect, Bernard Maybeck, was born in New York, and spent five years studying at the Ecole des Beaux Arts in Paris.
6. The 140,000 square feet of exhibition space behind the Palace of Fine Arts has had various uses.
These include indoor tennis courts, army vehicle storage, fire department headquarters, and a phonebook distribution center.
7. Today the exhibition space is rented out for corporate events.
There's also a cafe inside the exhibition space, with fun games like Corn Hole, Bocce Ball, Foosball, and Ping-Pong.
8. The panels around the Rotunda are by sculptor Bruno Louis Zimm, and represent "The Struggle for the Beautiful".
9. The "Weeping Maiden" sculptures atop the colonnades, were created by sculptor Ulric Ullerhusen.
The maidens are leaning in groups of four over planter boxes, with their backs to the lagoon. Their tears were intended to nourish the greenery in the planter boxes, which were unfortunately never filled due to budget constraints.
10. The underside of the striking 162 foot high Rotunda once contained beautiful murals on eight panels, that have now been painted over.
Know before you go
Entrance: Free.
Address: 3601 Lyon Street, SF, 94123
Parking lot: 3601 Lyon Street, SF, 94123.
Cafe: here
Nearby attractions: Crissy Field.
More Museums in San Francisco