Ghirardelli Square is in the Fisherman's Wharf area, with the Original Ghirardelli Ice Cream and Chocolate Shop.
The Ghirardelli Chocolate Factory in San Francisco was established by Domenico Ghirardelli in the 1890's. In 1964 the historic buildings were re-developed into a restaurant and shopping complex, in a groundbreaking adaptive re-use project.
It's now home to trendy restaurants and shops, commanding spectacular views from its hilltop location.
To get to Ghirardelli Square, take the Powell-Hyde line, which travels from Union Square to Ghirardelli Square.
10 BEST things to do at Ghirardelli Square
1. Stroll through the courtyard at Ghirardelli Square, repurposed from the original, red brick factory buildings.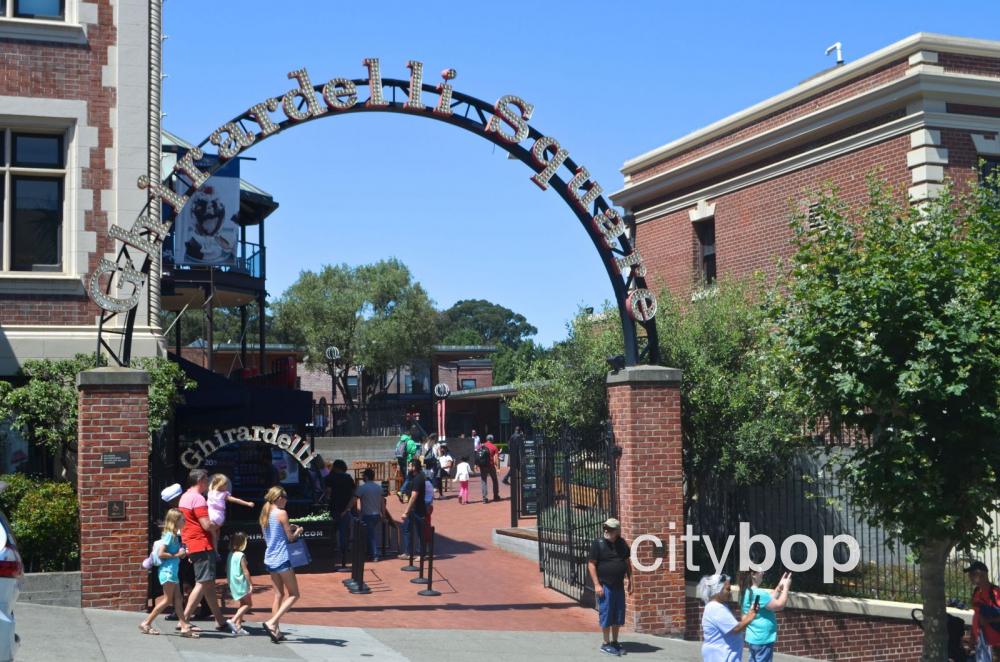 Ghirardelli Square SF
2. Stop by the original Ghirardelli Chocolate Shop (801 Beach Street), for a selection of sweet treats. Indulge in sundaes, fudge, cookies and more.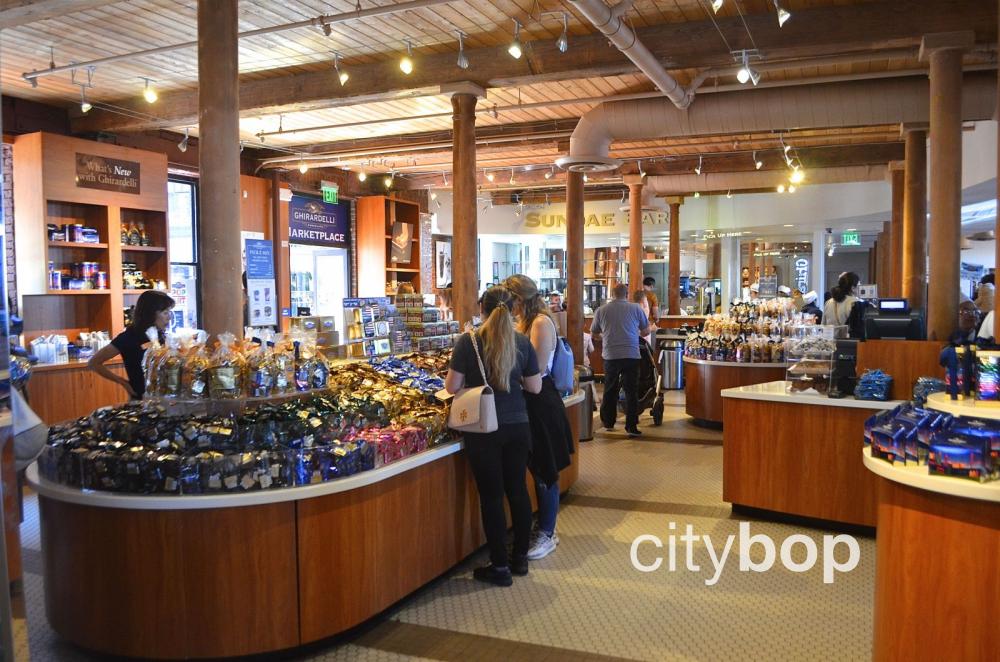 Ghirardelli chocolate factory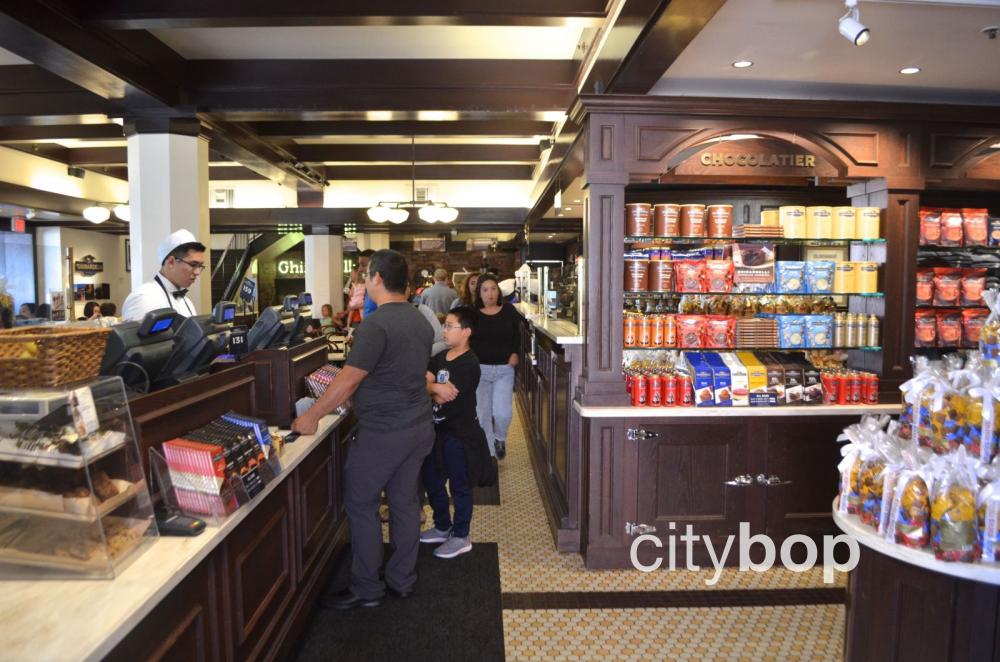 Ghirardelli chocolate shop
3. Eat at the San Francisco Brewing Company. There's free interactive games like shuffle board, pool, ping pong, corn hole and foosball, and an outdoor patio with firepits.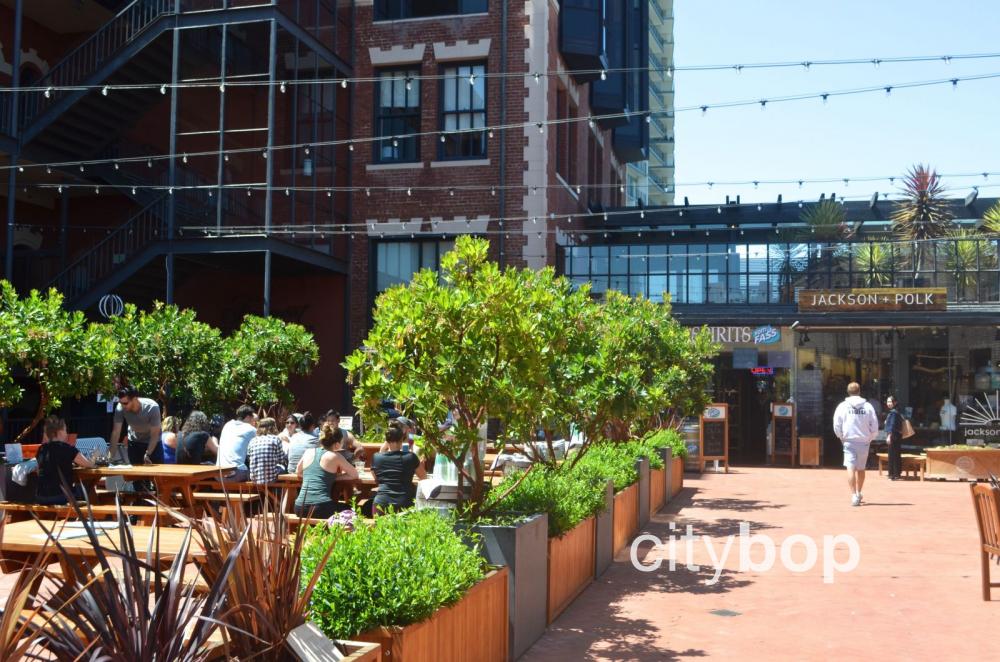 What to do at Ghirardelli Square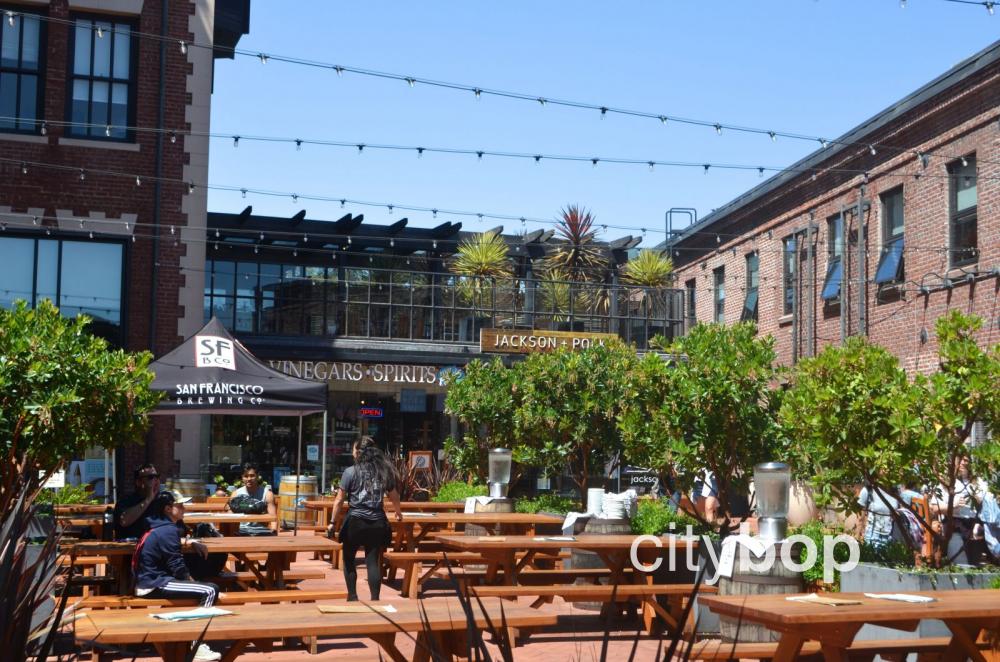 BEST things to do at Ghirardelli Square
4. For some serious fun go to the Subpar Miniature Golf, and navigate a course lined with San Francisco landmarks like the Painted Ladies, Crooked Street, and Transamerica Pyramid.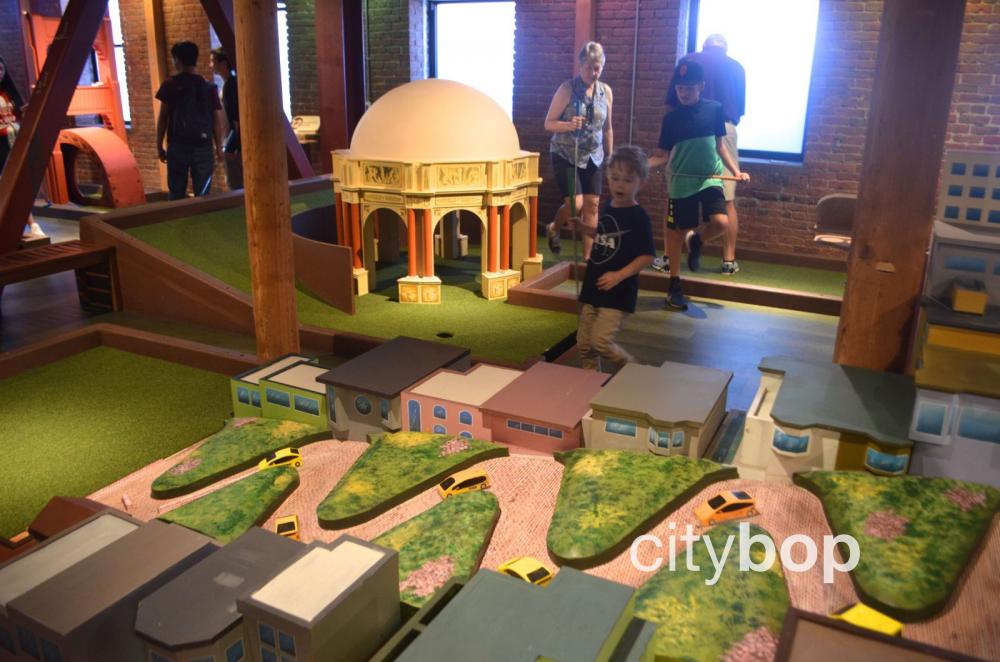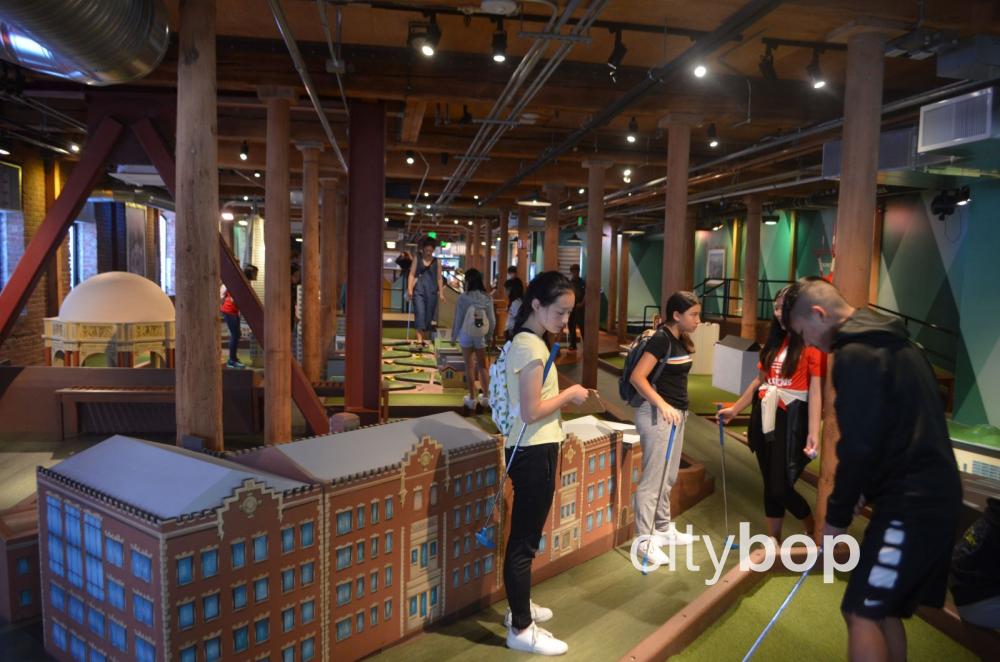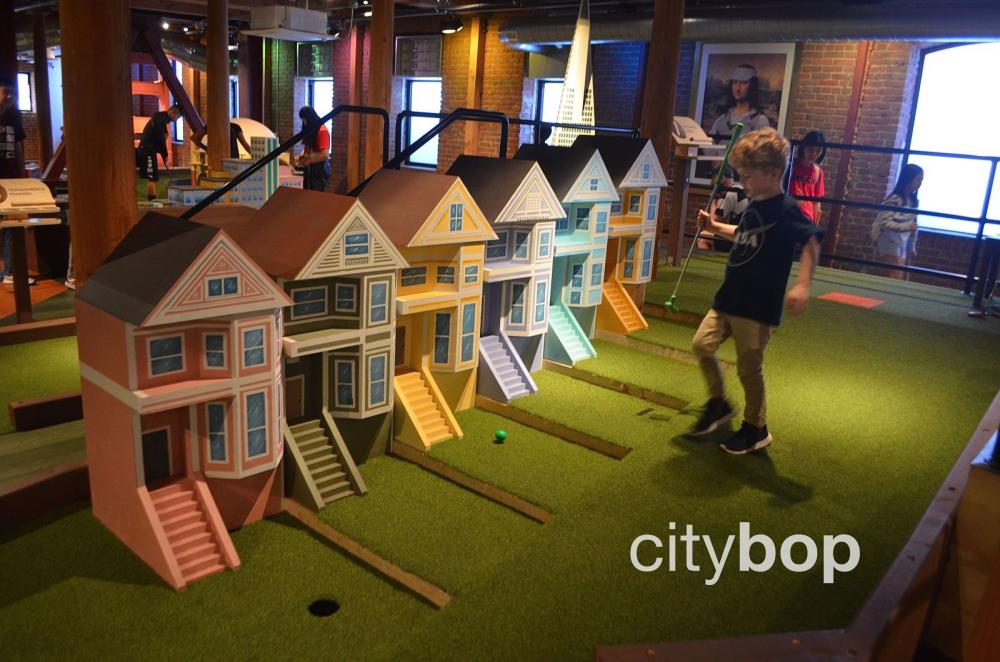 The SubPar Miniature Golf also has an arcade.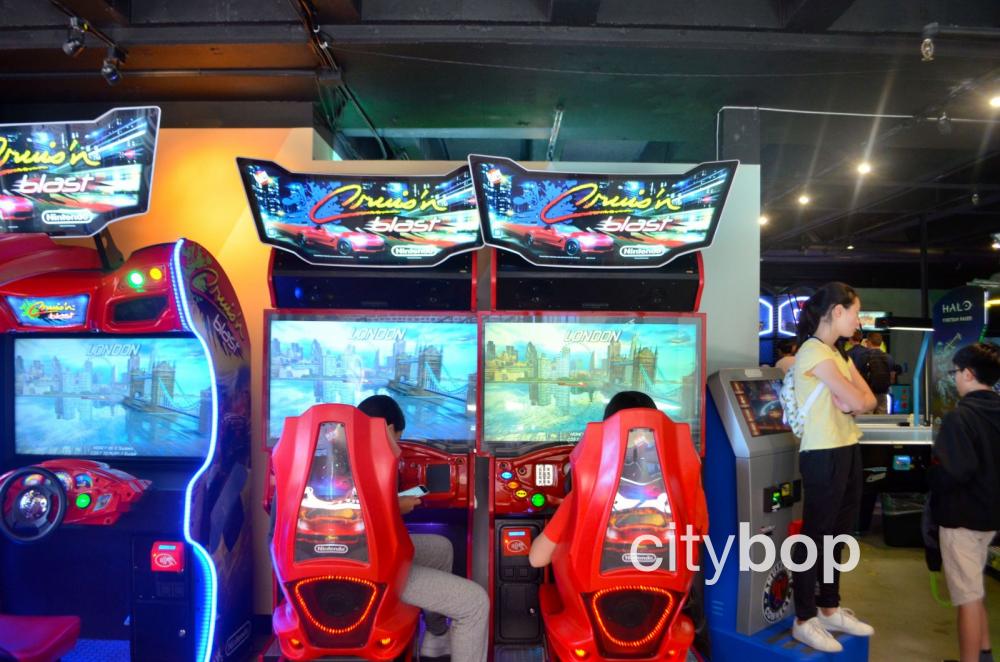 5. Stroll through the vibrant marketplace in the historic 1864 Woolen Mill Building.
6. Eat at a restaurant with water views across San Francisco Bay. Choose from upscale McCormick and Kuleto's Seafood and Steak Restaurant, or casual dining next door at Pico.
7. Check out some great shops at Ghirardelli Square, with unique crafts, fashions and gifts.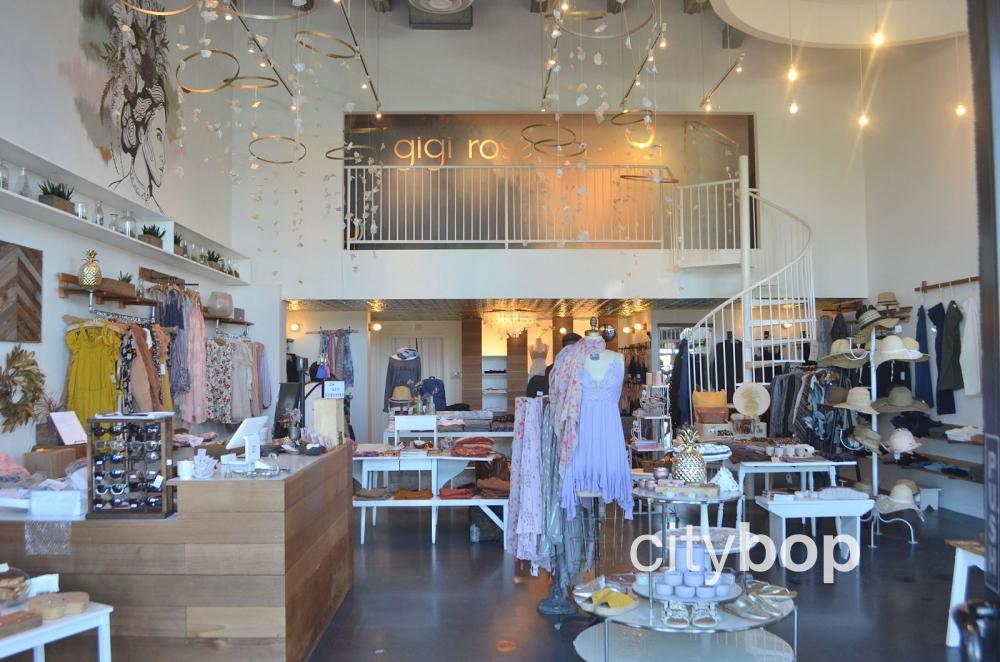 Shops at Ghirardelli Square
8. Hang out in the bustling main square, and soak up the sunshine in summer.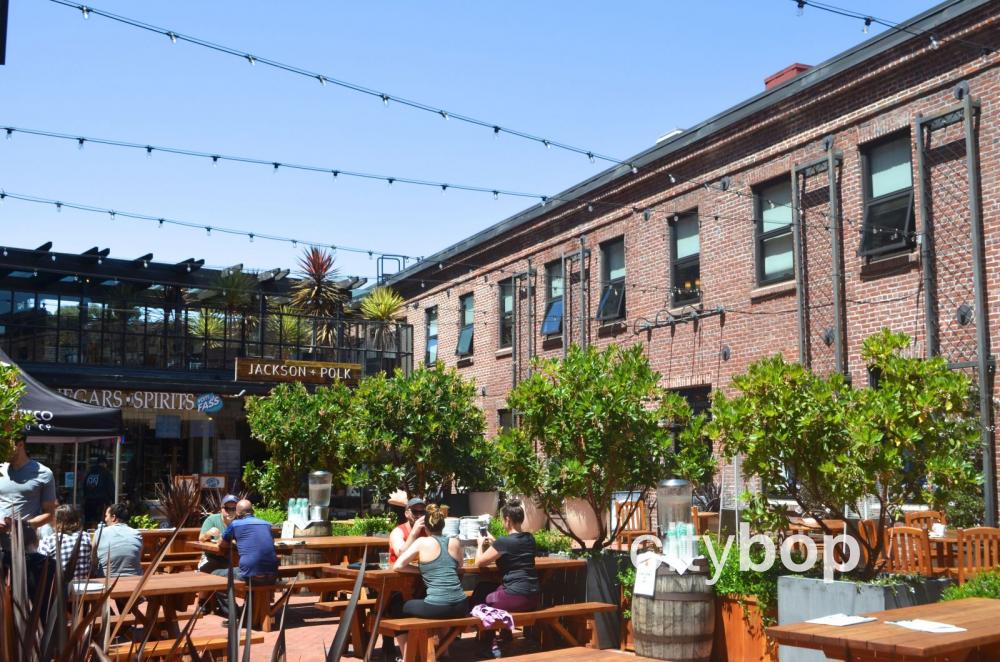 Ghirardelli Square restaurants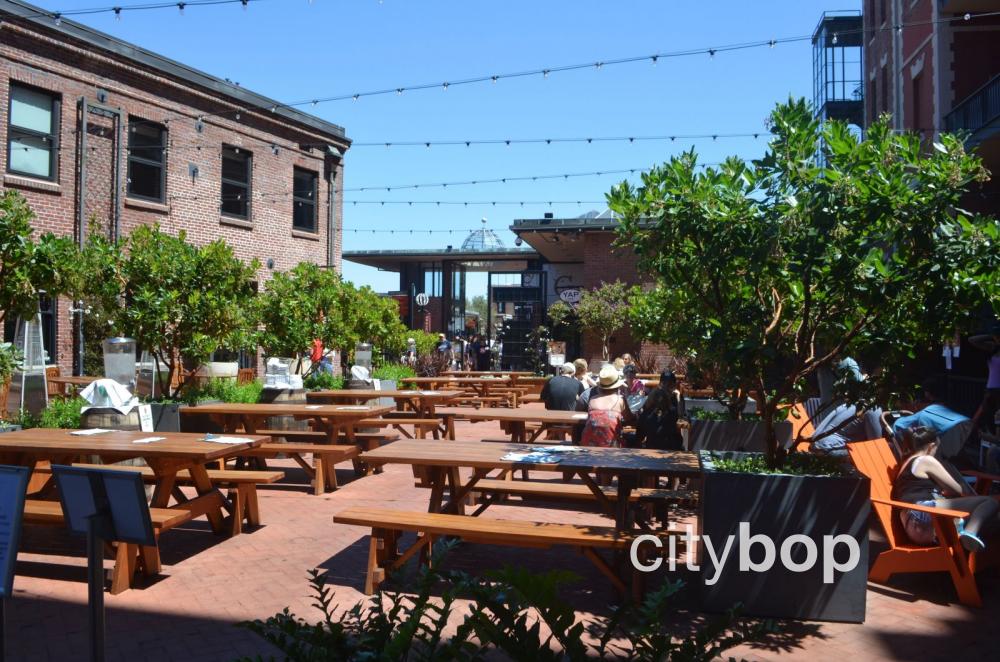 Plaza at Ghirardelli Square
9. Enjoy breathtaking views over San Francisco Bay.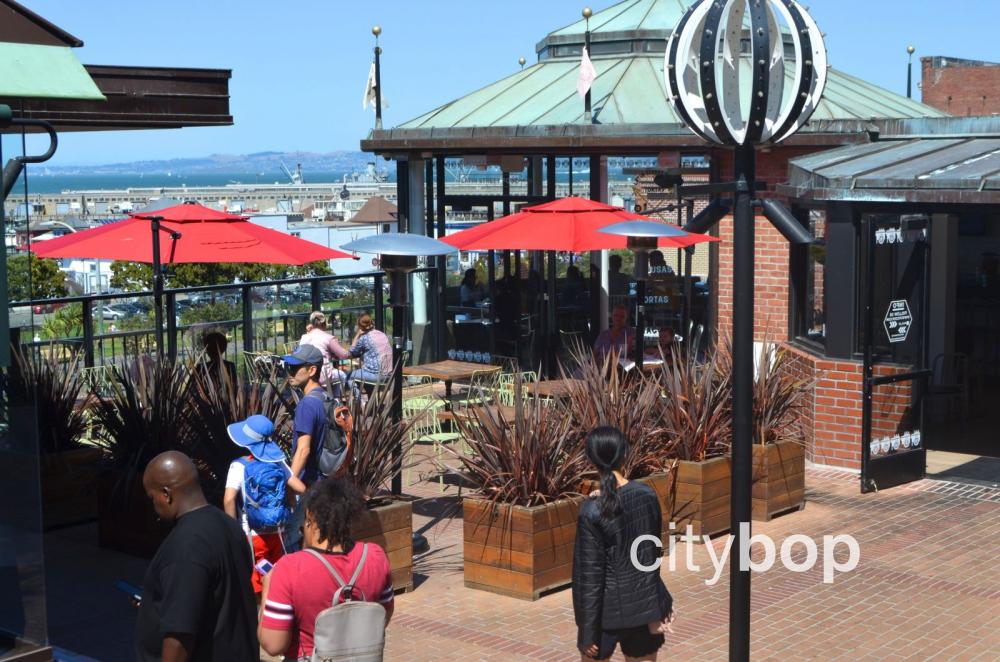 Views from Ghirardelli Square
10. Relax by the striking Andrea Fountain. This bronze fountain was designed by sculptor Ruth Asawa in 1968, and depicts a nursing mermaid seated on top of a turtle.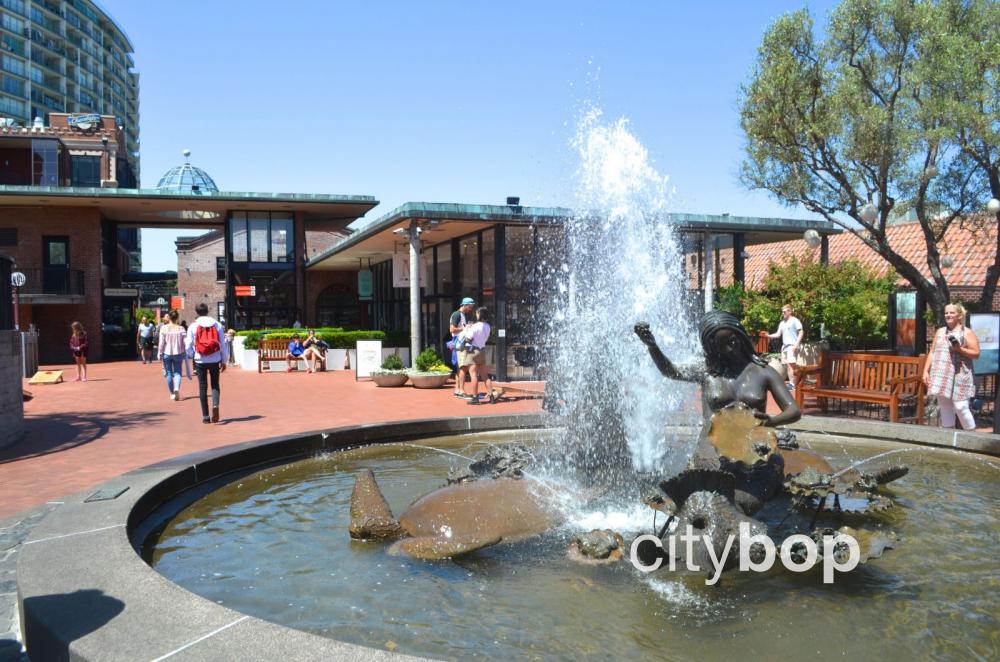 Ghirardelli Square San Francisco
Know before you go
Cable Car: Powell-Hyde line, travels from Union Square to Ghirardelli Square
Parking: Ghirardelli Square Parking (865 Beach Street).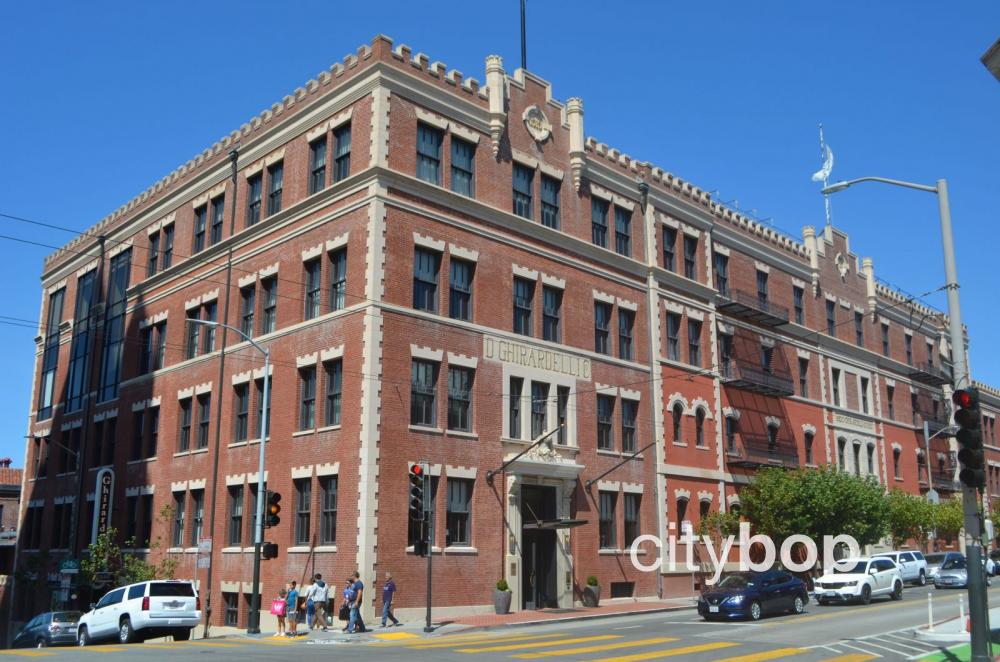 Ghirardelli Square building
More Restaurants & Shopping in San Francisco