Play at a San Francisco-themed indoor mini golf course, at Ghirardelli Square.
Ghirardelli Square is a super fun place to visit, with restaurants and shops housed inside an old chocolate factory near San Francisco's waterfront.
There's also some serious fun to be had at the 18-hole Subpar Miniature Golf, on the lower level of Ghirardelli Square.
Each hole has obstacles created out of different San Francisco landmarks, like the Painted Ladies, Crooked Street, Palace of Fine Arts, Golden Gate Bridge and more. The craftsmanship is absolutely superb.
Purchase a beer or wine, then make your way around the 18-holes. There's even cup holders to set down your drink, while aiming for a hole in one.
When you're done, you can step outside on the patio and enjoy the panoramic water views. There's also an arcade next door, with air-hockey, skeeball, and arcade games.
5 best things at Subpar mini golf at Ghirardelli Square
1. Shoot a ball past the Painted Ladies.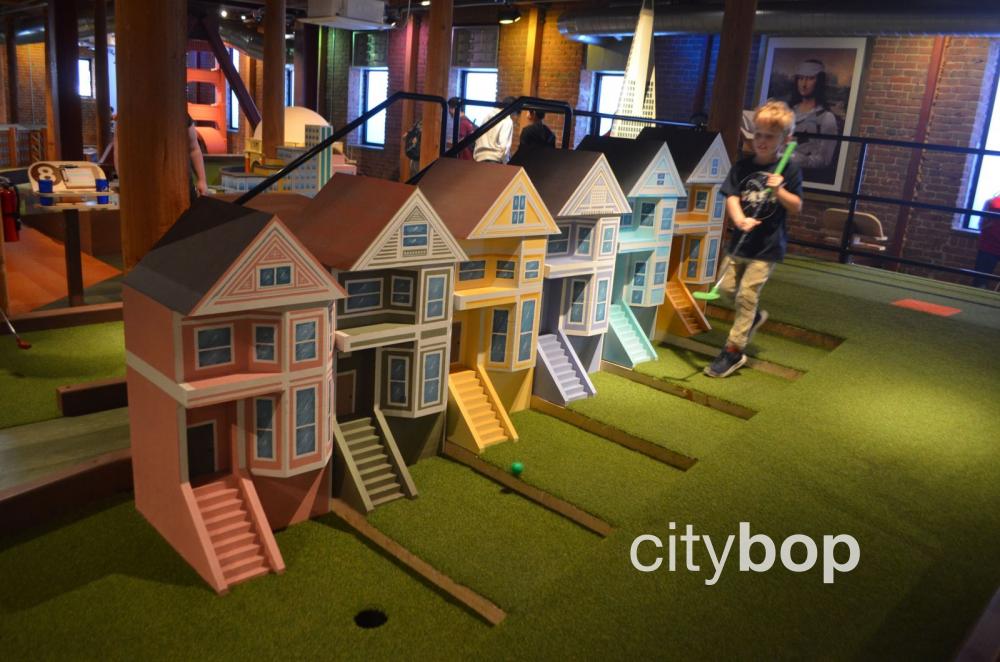 Subpar mini golf SF
2. Navigate eight hairpin turns down Lombard Street.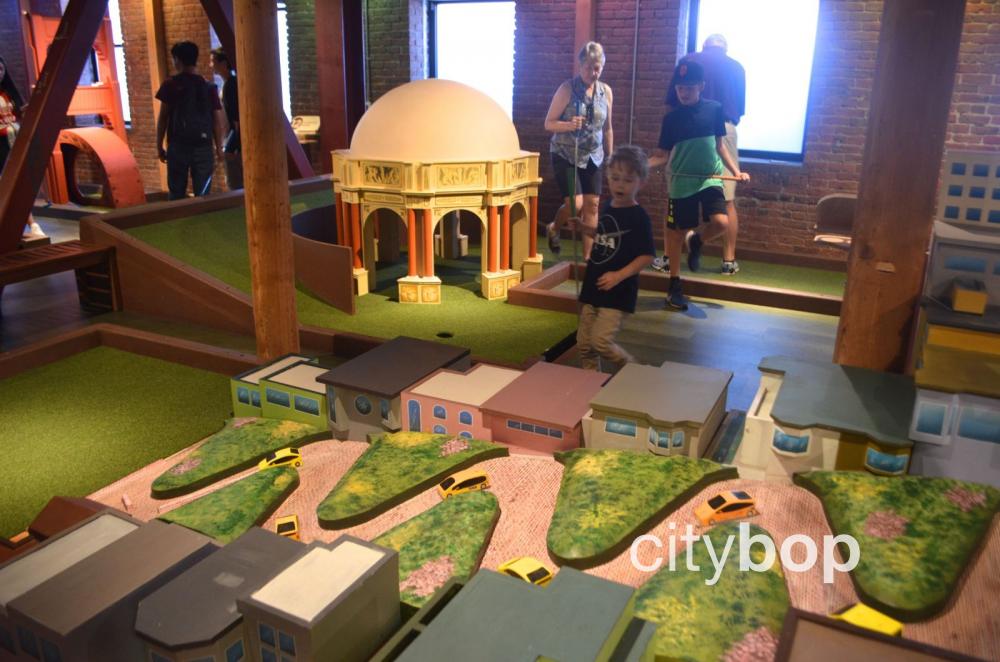 Mini Golf SF
3. Get a hole in one at the beautiful Ghirardelli Building.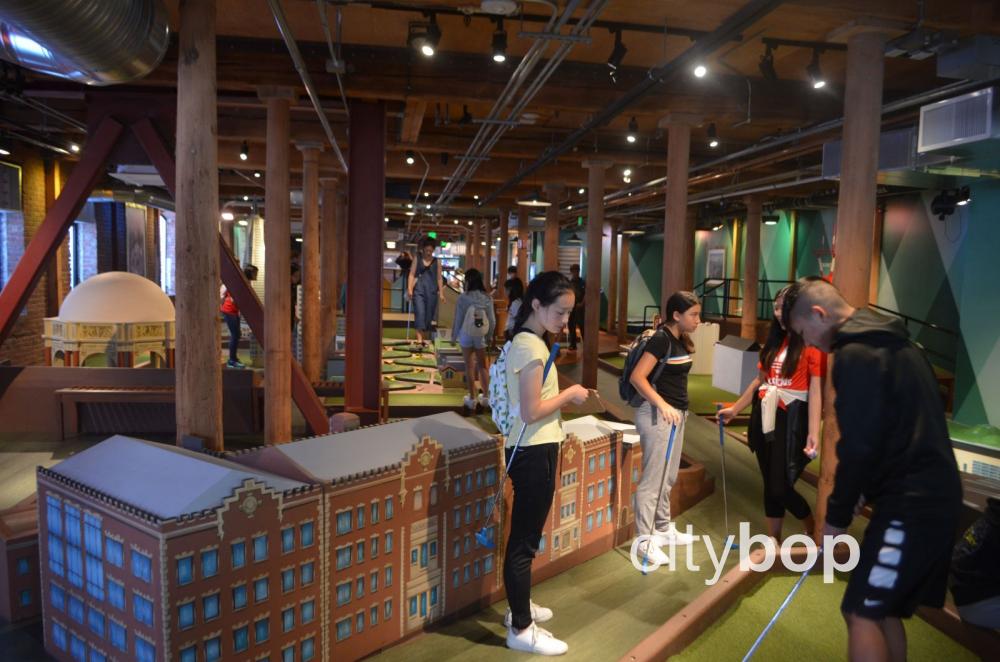 Indoor Mini Golf SF
4. Hit a ball near the Palace of Fine Arts.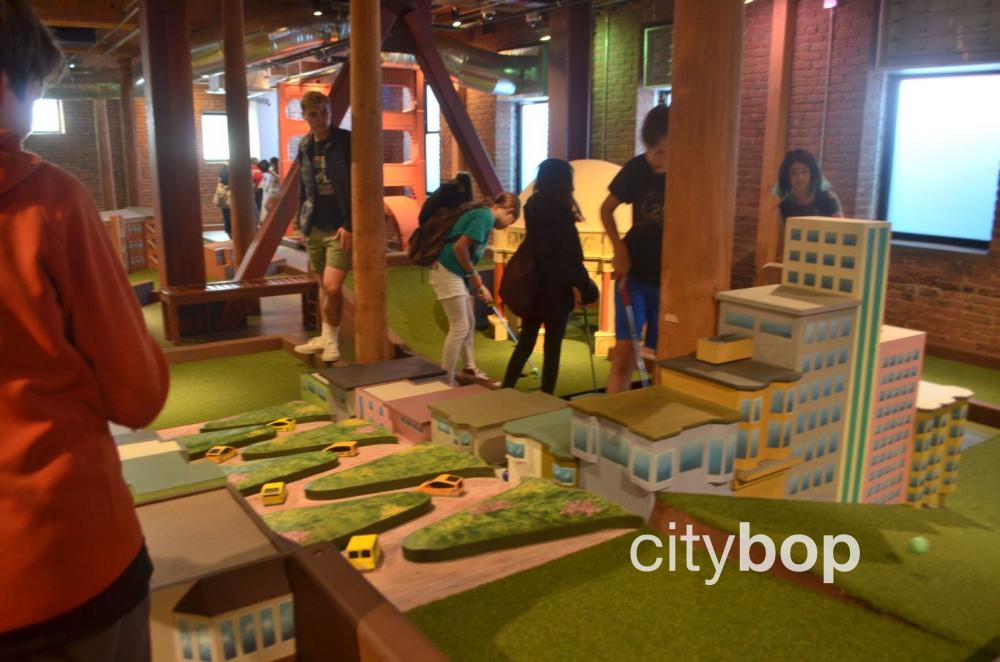 Mini Golf San Francisco
5. Play at the arcade next door, also part of the same complex.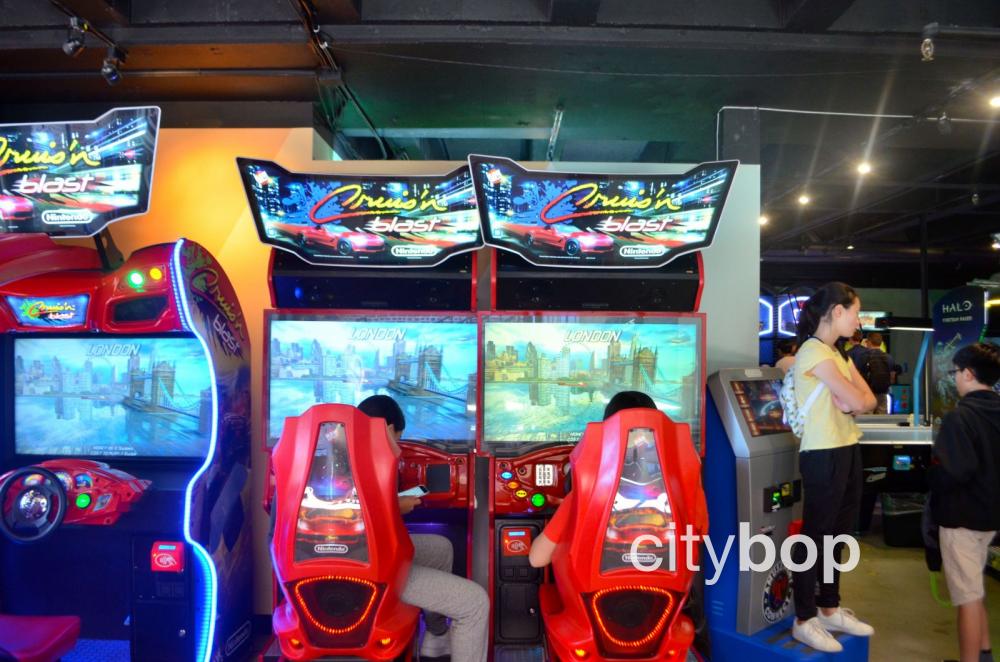 San Francisco Arcade
Know before you go
Address: Ghirardelli Square.
Hours & admission: here.
More Kids Activities in San Francisco