Take a breathtaking 25 minute ferry ride across the Bay from San Francisco, to the charming town of Sausalito.
Sausalito is the perfect day trip from San Francisco, and you can even combine it with a trip to nearby Muir Woods.
Sausalito was once a working class town with a shipbuilding area in WWII that constructed oil tankers and cargo ships. However, after WWII the town transitioned to an artistic enclave with a prolific houseboat community.
Today it's popular with tourists with a gorgeous waterfront setting on the Bay.
10 best things to do in Sausalito
1. Take a ferry ride across the stunning San Francisco Straits.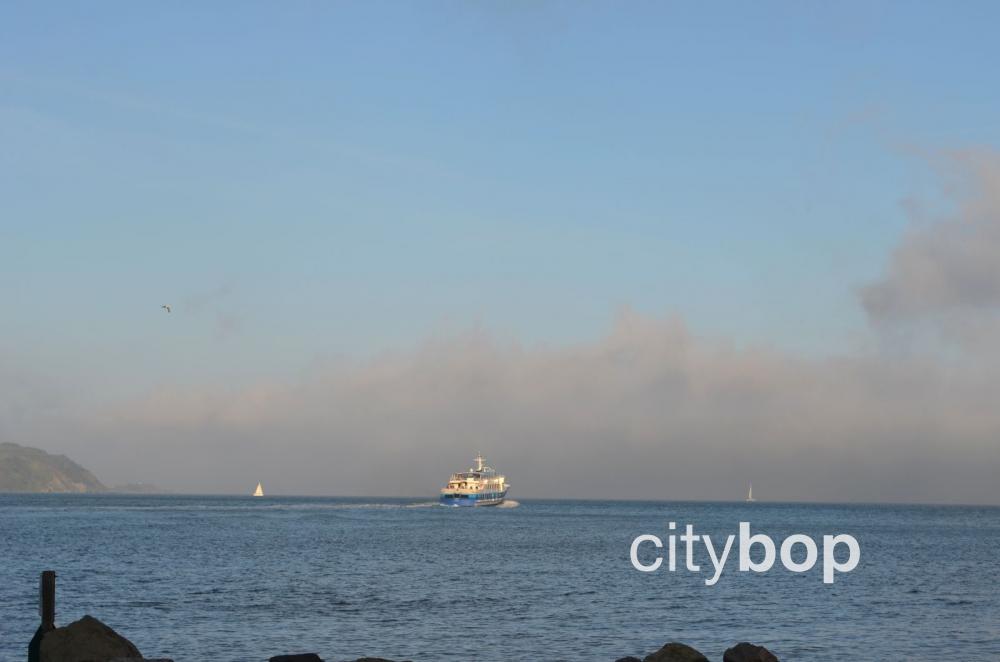 Sausalito Ferry
The best reason to visit Sausalito, is to experience the glorious ferry ride through the San Francisco Straits, passing both Alcatraz and Angel Islands. The Golden Gate Ferry service departs from the Ferry Terminal in San Francisco and only takes 25 minutes.
2. Relax at Vina Del Mark Park in Sausalito.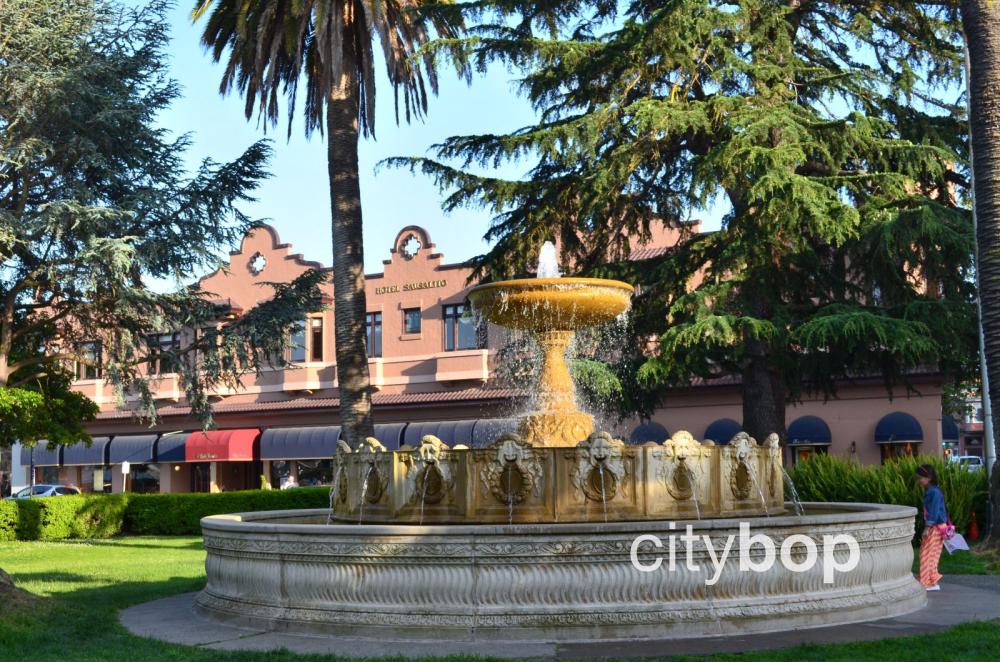 Sausalito park, the Vina Del Mar Park
Enjoy the peaceful ambience of Vina Del Mar Park near the Sausalito Ferry Terminal. The elegant elephant statues and fountain are remnants from the 1915 Panama Pacific International Exposition in San Francisco.
3. Visit shops and restaurants at Bridgeway Road.
Continue walking south along Bridgeway Road and enjoy gift shops, galleries and restaurants.
4. Take in the views at Yee Tock Jee Park.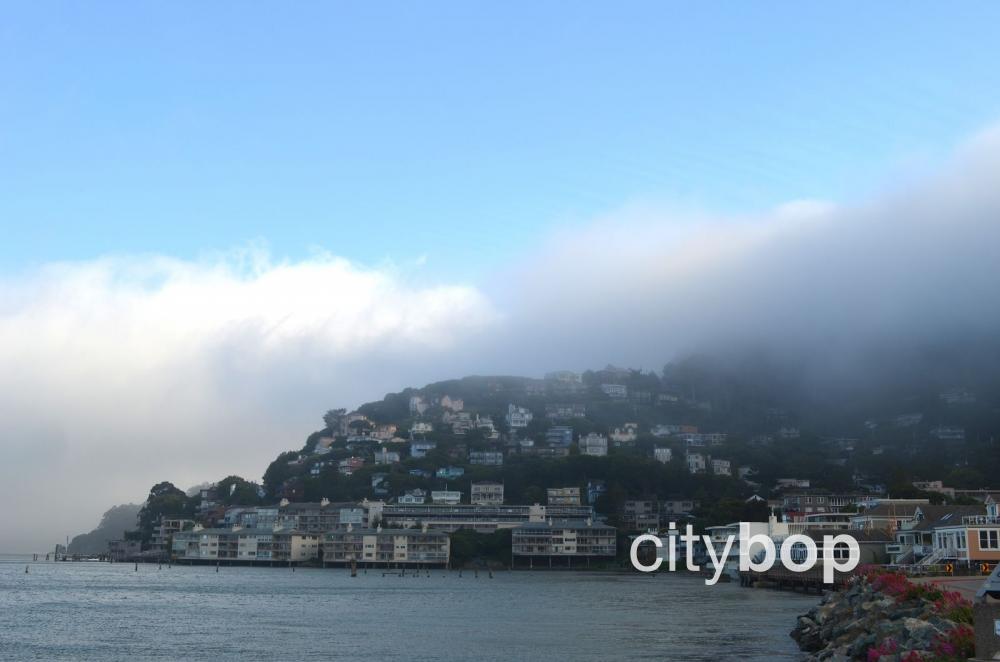 Sausalito california
Tiny Yee Tock Jee Park in Sausalito also has lovely water views.
5. Visit waterfront restaurants.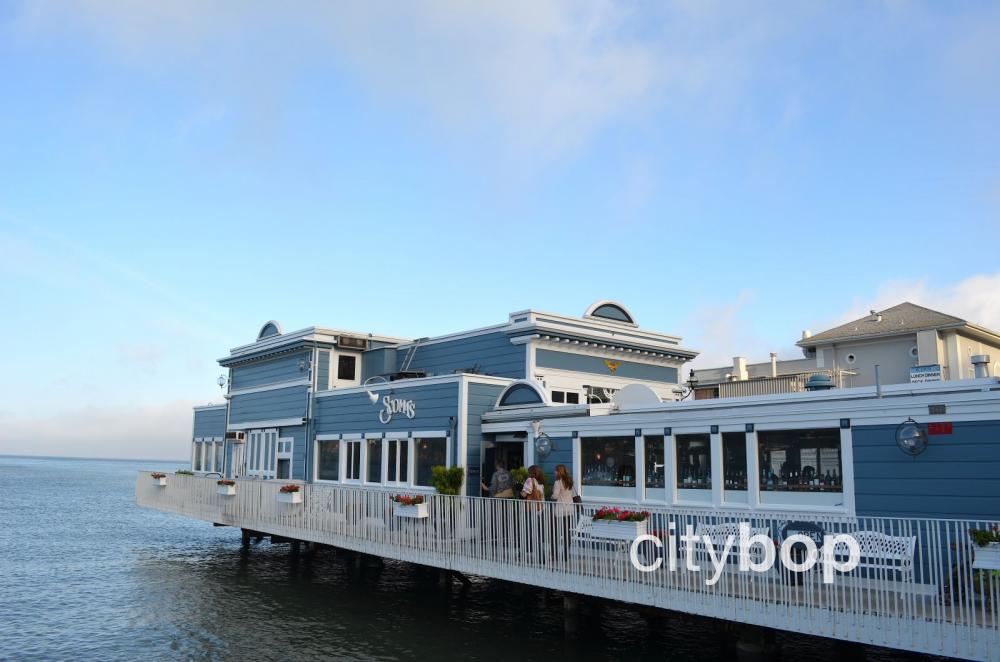 Scomas at Sausalito
Stop for a meal at one of Sausalito's waterfront restaurants. This includes the beautiful Scoma's of Sausalito (588 Bridgeway) listed in the National Register of Historic Buildings. It started out as a tugboat and ferry service and eventually transitioned to the restaurant business.
6. Walk the backstreets of Sausalito.
7. Stop by the free Bay Model Visitor Center.
Drive 1.2 miles north of the Ferry Terminal to the free Bay Model Visitor Center. See a working, hydraulic model of the San Francisco Bay with simulations of the rising and falling tides.
8. Visit ancient Muir Woods.
Take the shuttle from Sausalito's Ferry Terminal to the famous Muir Woods, an ancient stand of Coastal Redwood Trees. To avoid disappointment book your shuttle ride or parking space at Muir Woods well in advance. You can't visit Muir Woods without pre-booking a parking space.
9. Spend an afternoon at picturesque Fort Baker.
Fort Baker is an old army post south of Sausalito with a breathtaking setting. Its parade ground is encircled by Officer's Quarters, with glorious views of the Golden Gate Bridge and San Francisco. It has a cluster of historic buildings, walking trails, a military defense battery, fishing pier, and the upscale Murray Circle Restaurant.The Bay Area Discovery Museum for kids has a fabulous outdoor play area at Fort Baker, with a pirate ship and tide pools.
10. See the breathtaking Marin Headlands.
Some of the Bay Areas most dramatic scenery is just west of Sausalito at the Marin Headlands, with rolling hills, sheer cliffs, a fascinating military history, and lighthouse. The main attractions are along Field Road. Start at the Marin Headlands visitor center to get a map, then see the Point Bonita Lighthouse, Cold War Nike Missile Site SF88, and explore easy trails along battery defense systems. The lighthouse and Nike Missile Site have limited opening hours, so always check ahead.
More Restaurants & Shopping in San Francisco