Walk or drive down San Francisco's crooked street, on Lombard Street in Russian Hill.
Take a thrilling drive down Lombard Street, navigating eight hairpin turns to the bottom. The views are spectacular!
Two million tourists visit Lombard Street annually, and it's growing more popular by the day.
10 best things to do at Lombard Street
1. Drive to the top of Crooked Street at the intersection of Lombard Street and Hyde.
2. Navigate eight hairpin turns all the way to the bottom of Lombard Street.
3. If you don't have a car, take the Powell-Hyde Cable Car (pictured) to the top of Lombard Street.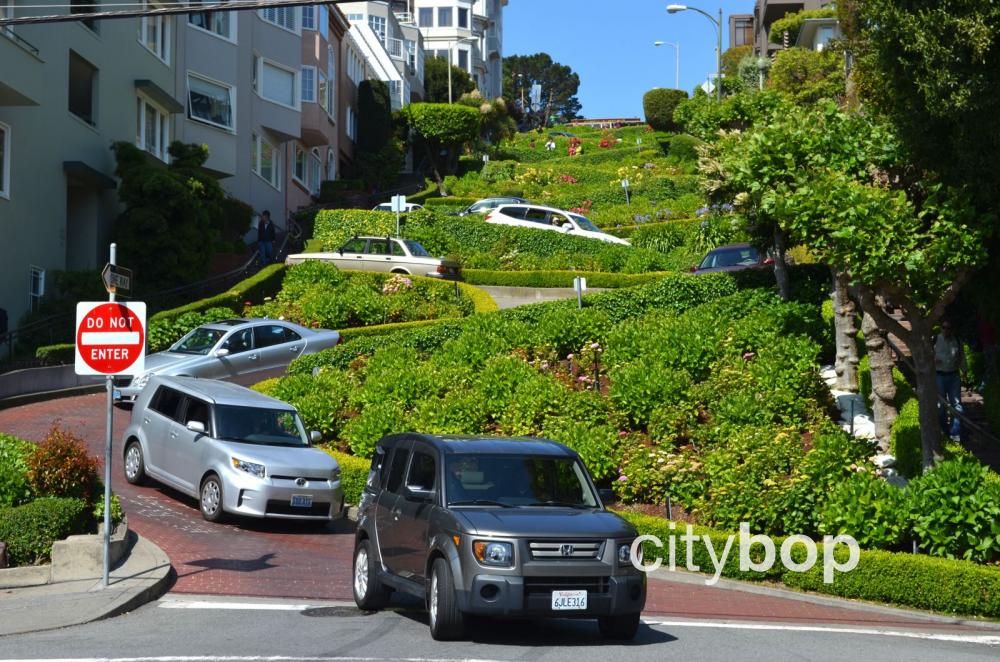 Crooked Street San Francisco
4. Walk down the 250 stairs on either side of Lombard Street. The climb down is fine, but the walk back up can be tough!
5. Enjoy soaring views across North Beach and Telegraph Hill.
6. Pick out famous landmarks like the twin towers of Saints Peter and Paul Church, Oakland Bay Bridge, and Coit Tower.
7. Measure the 16% gradient on Lombard Street! Lombard Street was once paved with cobblestones and had a gradient of 27%, making it difficult for cars to safely drive on. In 1922 the crooked street design was introduced, reducing the gradient to 16%.
8. Check out the gorgeous garden beds along Lombard Street. Visit in spring, when the magnificent hydrangeas bloom in an explosion of color.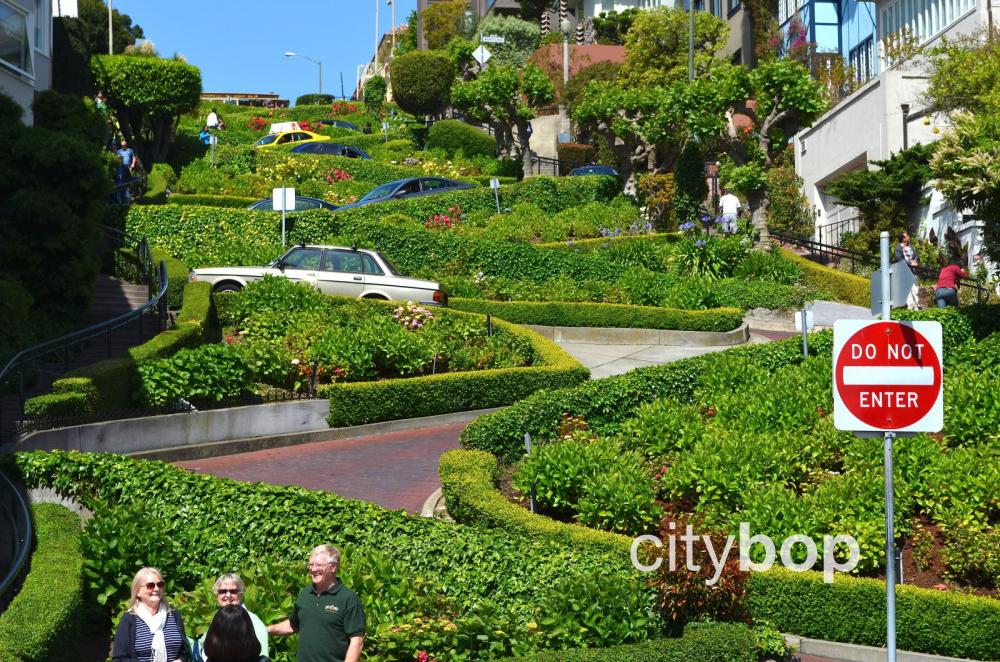 Crooked Street SFO
9. Take a photo at the base of Lombard Street. Most of the crowds congregate at the base, to watch the fantastic spectacle of cars navigating eight hairpin turns down the hill.
10. Want to visit San Francisco's most crooked street? Then head out to Vermont Street on Potrero Hill, between 20th and 22nd. Vermont Street is not as pretty as Lombard Street, and remains largely undiscovered by tourists. (Lombard Street is actually San Francisco's second most crooked street).
Know before you go
Address: Lombard Street (between Hyde and Leavenworth Streets),
Nearest cable car line: Powell-Hyde Cable Car.
More Sites & Landmarks in San Francisco