Muir Woods is one of the last Old Growth stands of coastal redwoods in the world.
Muir Woods is 10-miles north of San Francisco across the Golden Gate Bridge in Marin County.
This National Monument was created in 1908 named after famous conservationist John Muir. Muir was quoted as saying "It's the best tree lovers monument that could possibly be found in all the forests of the world".
To visit Muir Woods, you must make a parking space or shuttle reservation before you leave. There's no cellphone reception or WIFI there.
10 BEST things to do at Muir Woods
1. Pick up a map at the ticket booth.
2. Take a photo at the iconic NPS entryway to Muir Woods.
3. Explore the 2-mile main loop trail at Muir Woods.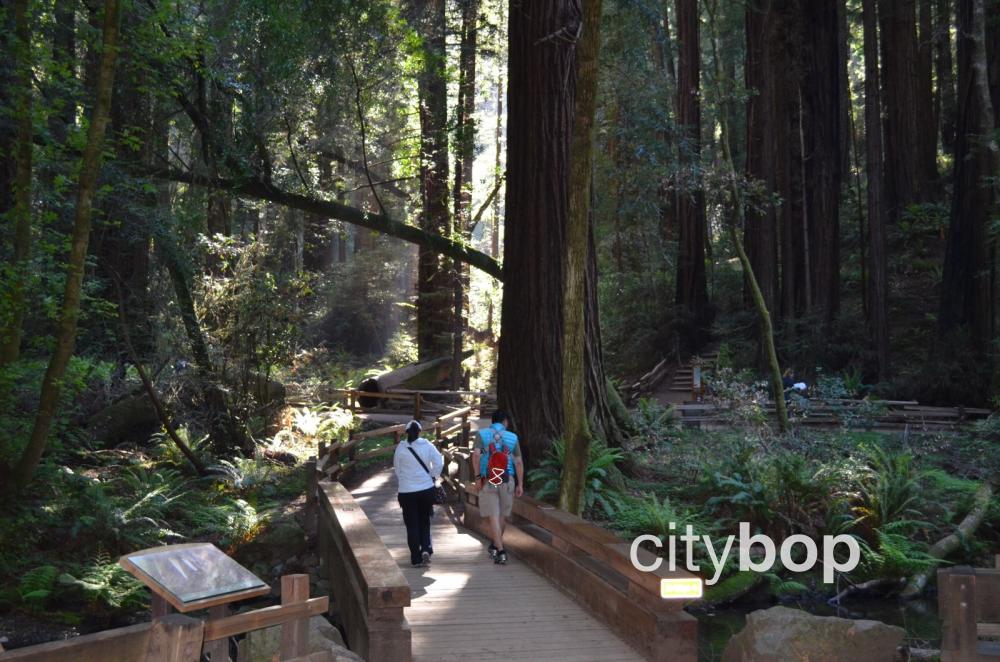 Muir Woods trails
The two-mile main loop trail starts at the Visitor Center and follows Redwood Creek. It passes Bridges 1, 2 and 3, then Cathedral Grove, before crossing Bridge 4 and looping back on the other side of the creek.
4. Or take a shorter loop.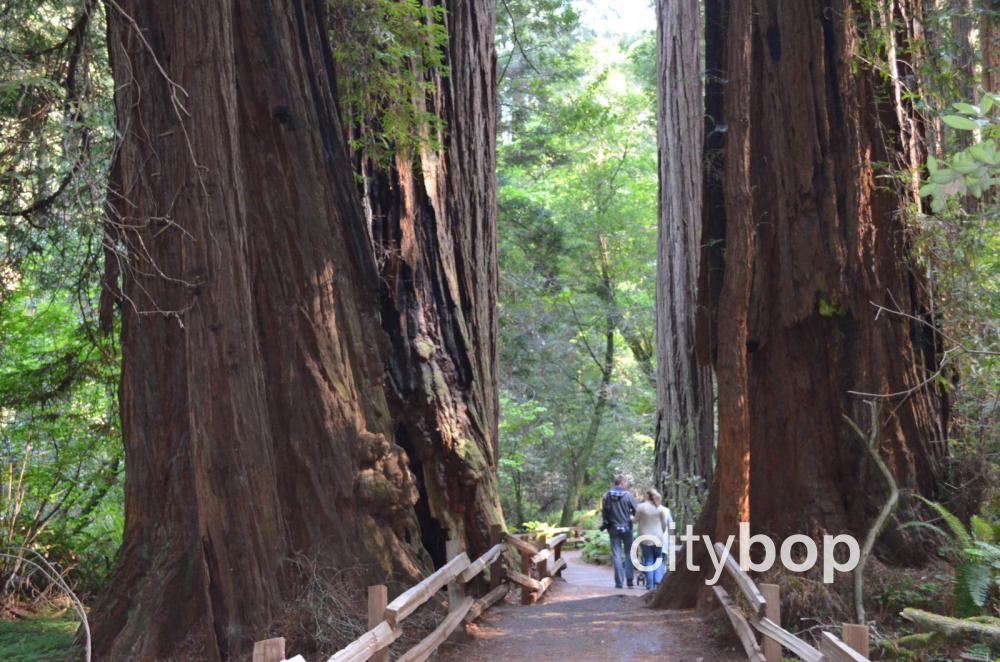 Muir Woods California
You can shorten this trail to an easy 1/2 mile loop walk if you cross earlier at Bridge 2. Alternatively it's only a 1-mile loop walk if you cross at Bridge 3. These shorter routes have the advantage of being hardscape all the way.
5. Peer up at giant redwoods.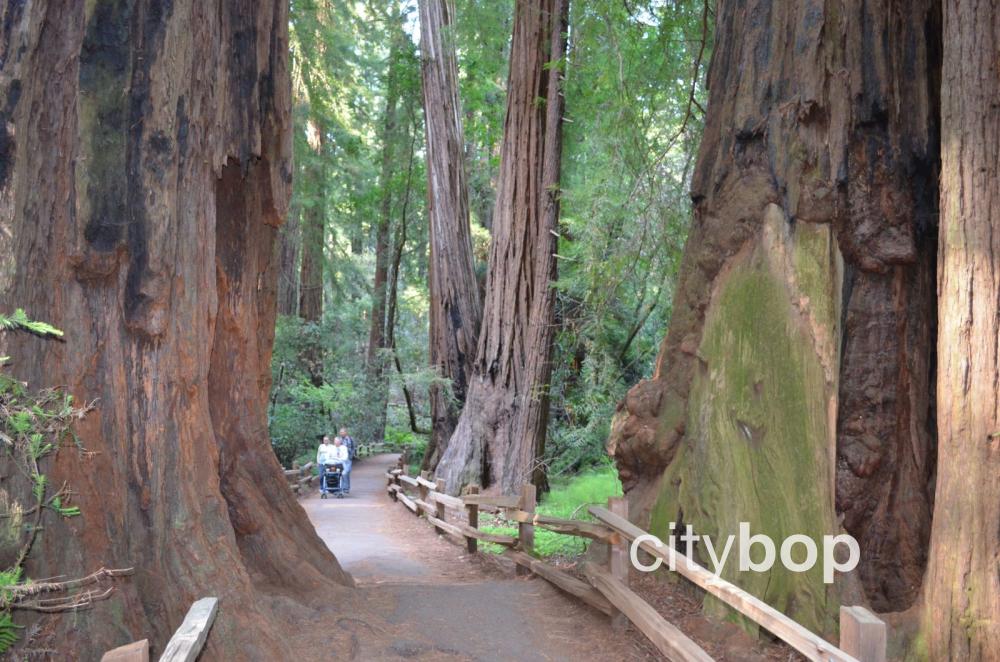 Muir Woods National Park
Their average age of these redwoods is an astounding 500 to 700 years old! There were once 2-million acres of the beauties in the Western United States, now reduced to almost nothing.
6. Discover a redwood's age, by looking at a cross-section of its rings.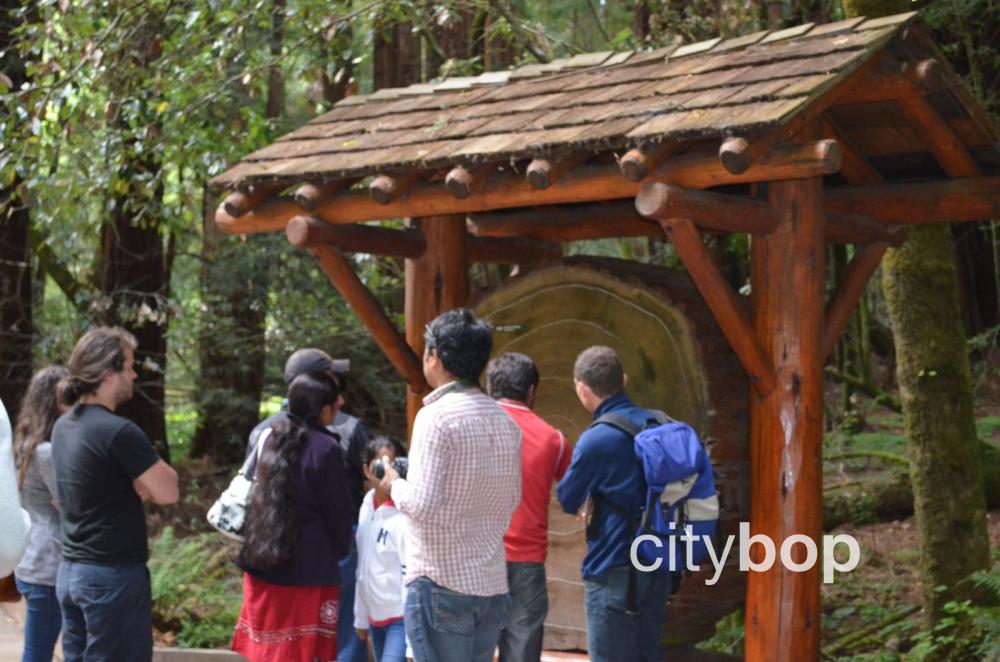 Key events are marked on each ring of this cross-section of tree, like 1492 when Columbus arrived in America, or the 1776 Declaration of Independence. This tree dates back to 909AD making it over 1,100 years old!
7. Search for Coho or Steelhead Salmon in the creek.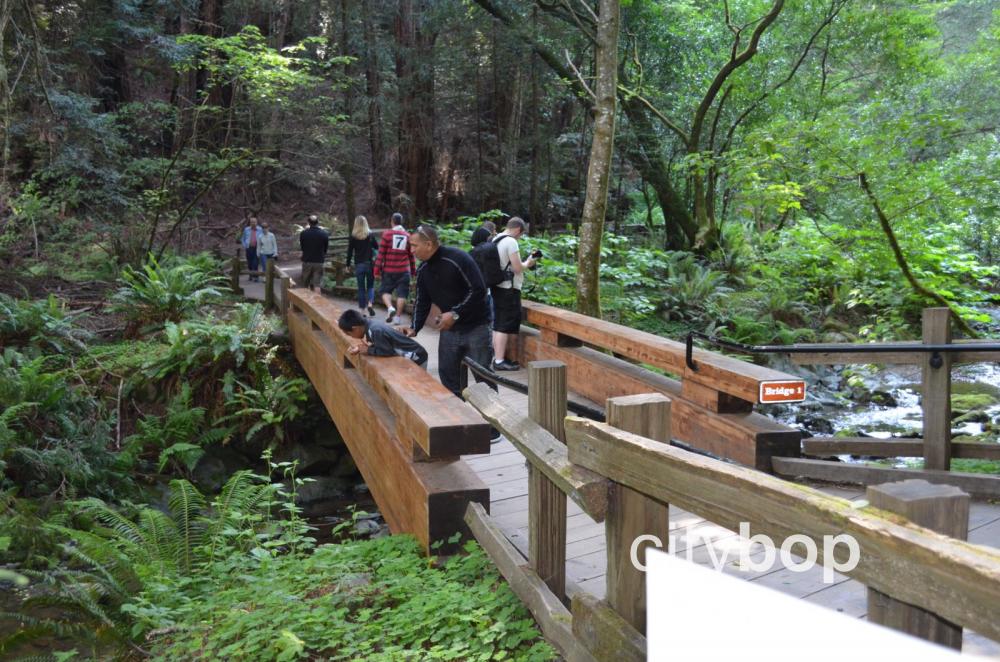 Muir Woods San Francisco
Adult salmon return to Redwood Creek at Muir Woods in the winter months to spawn.
8. Walk through ethereal Cathedral Grove.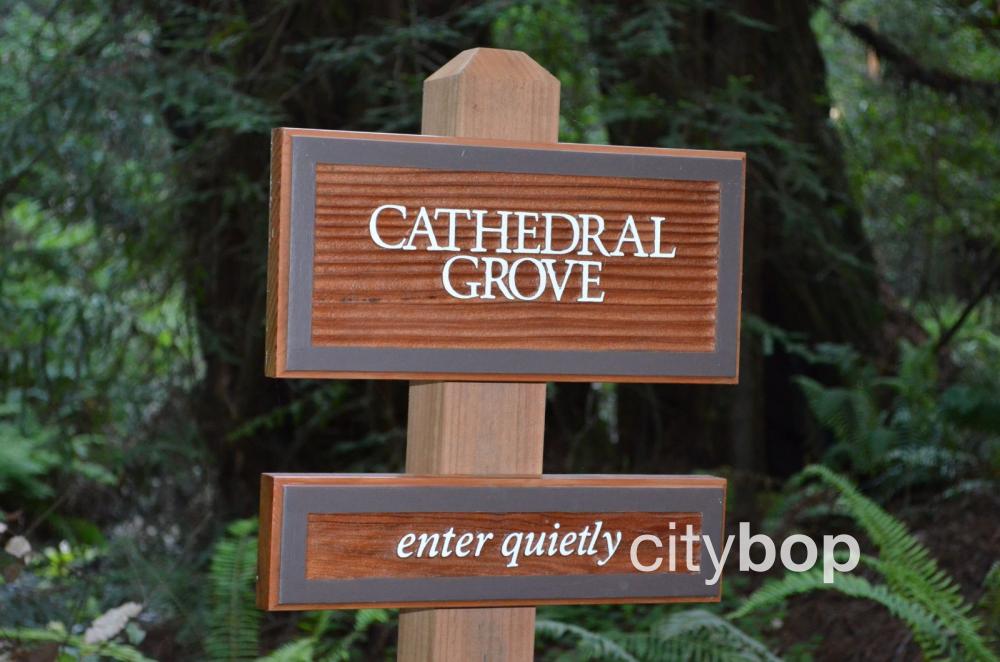 Cathedral Grove sign
The highlight of Muir Woods is ethereal Cathedral Grove, where the largest and oldest trees are found. The dense coastal fog has enabled these redwood giants to reach 250 feet in height. The oldest tree is dated 781 years old (as of 2019). Walk under the canopy and experience the majesty of this primal forest.
9. Search for nurse logs that host new life.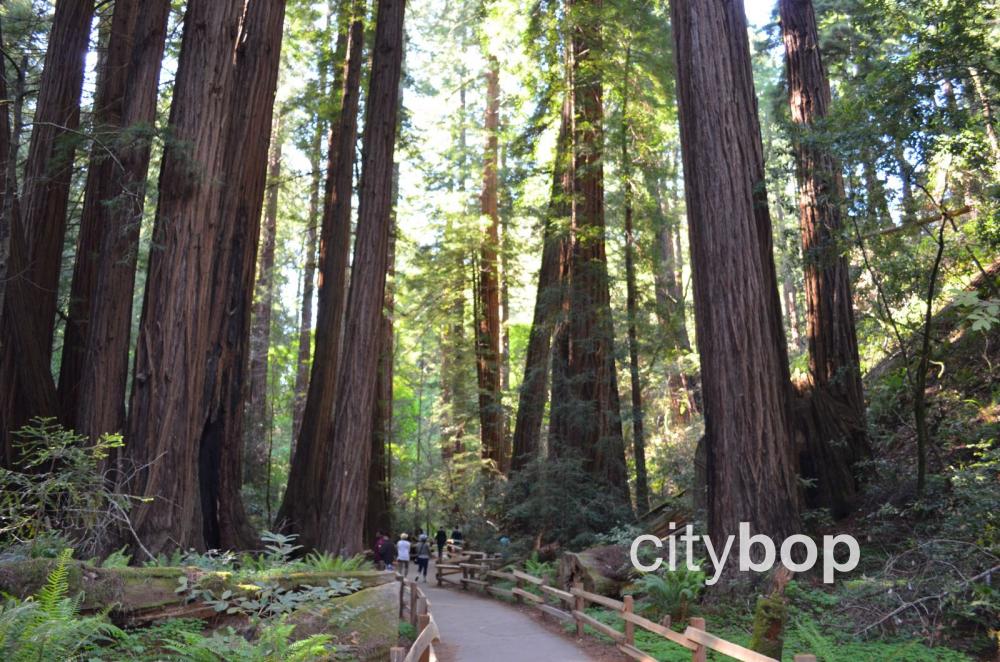 Giant redwoods at Muir Woods Cathedral Grove
As the fallen nurse logs decay, they host new seedlings from which other trees and vegetation grow.
10. Visit the Muir Woods Visitor Center and Cafe.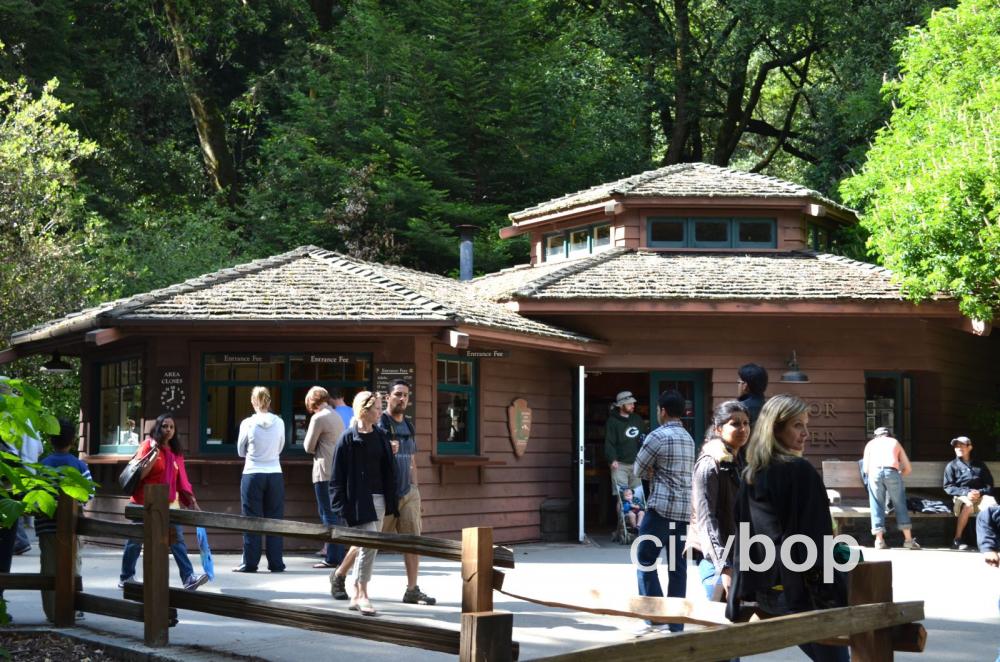 The Muir Woods Visitor Center
Muir Woods National Monument has a gift shop, visitor center, cafe and restrooms.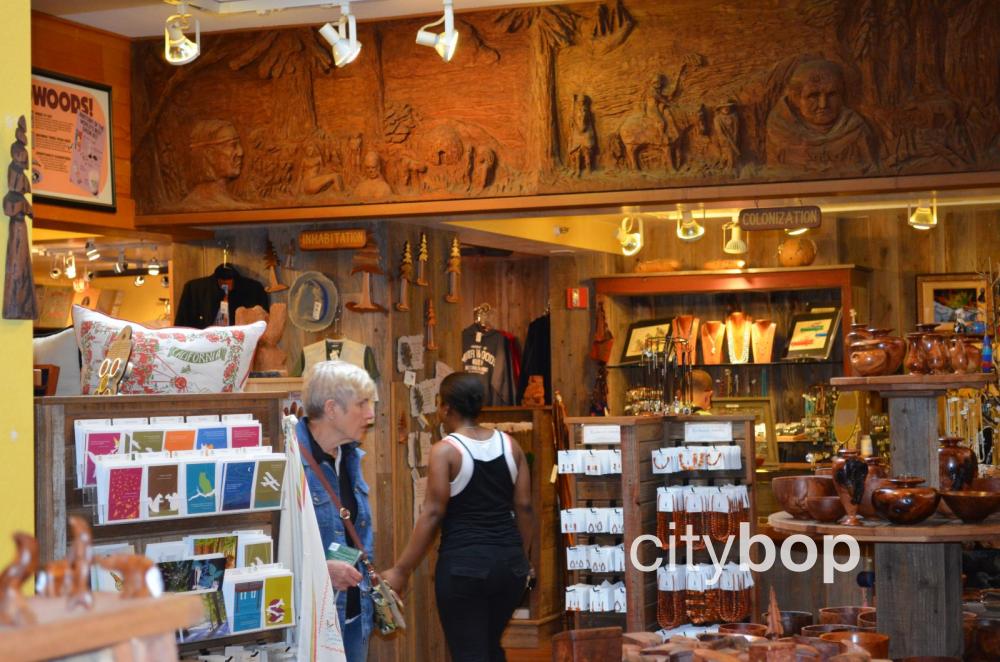 Muir Woods Gift Shop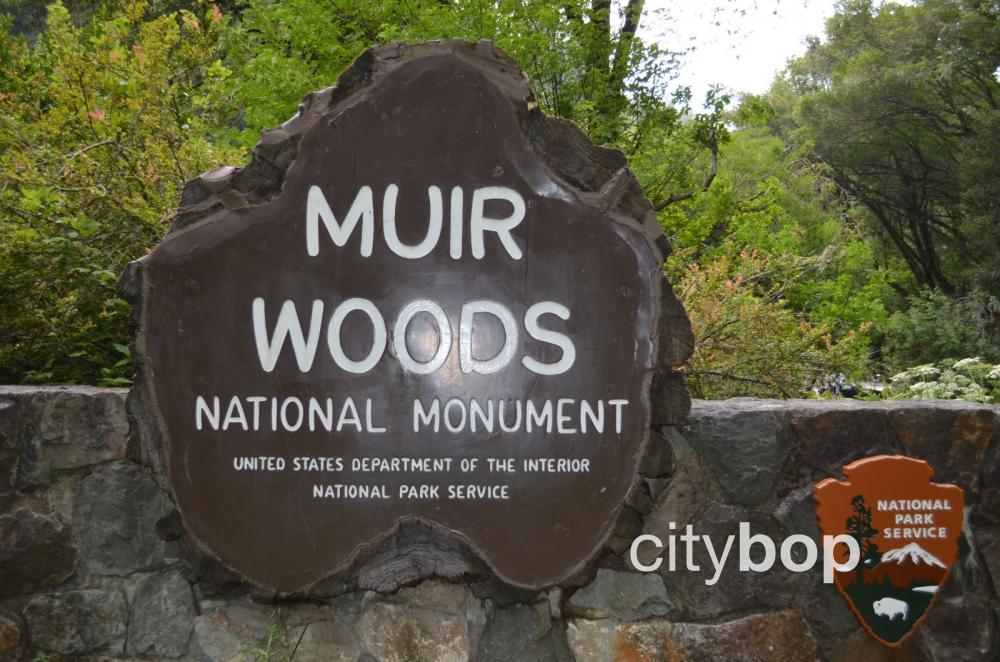 Muir Woods log sign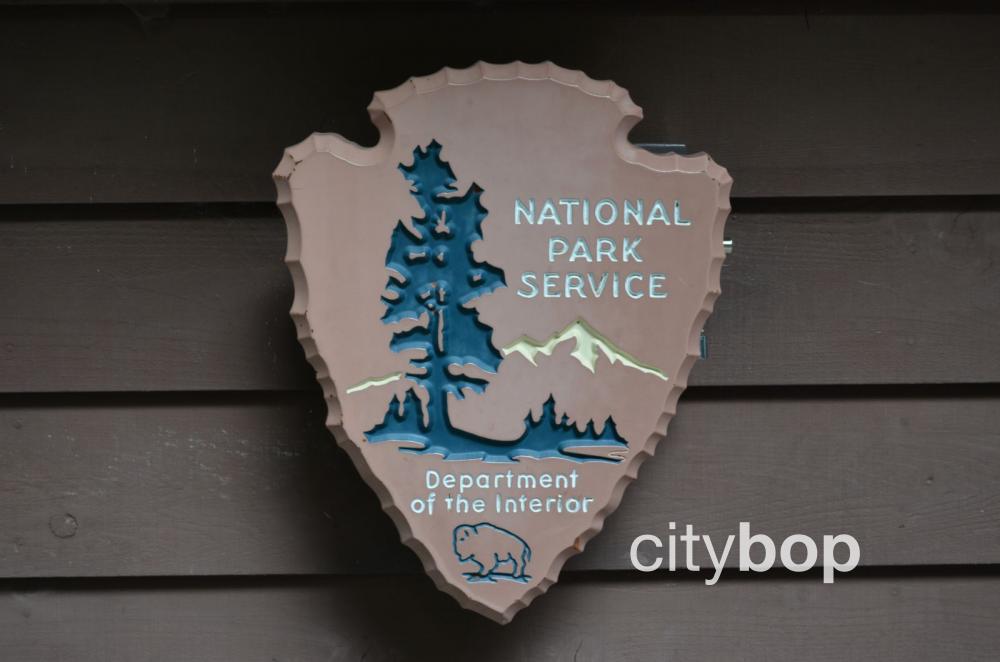 National Park Service sign
Know before you go
More Parks & Nature in San Francisco