Abbot Kinney is L.A.'s trendiest street, with fabulous restaurants and boutiques.
Abbot Kinney Boulevard is a mini-oasis within L.A., just blocks from Venice Beach.
This is the place where major fashion and food trends start before making their way to the rest of L.A. Abbot Kinney is full of local hipsters with effortlessly chic outfits that are the epitome of California cool.
This bustling half mile stretch of restaurants and shops starts on the corner of Abbot Kinney Boulevard and N Venice Boulevard.
There are also other popular Venice Beach attractions nearby, like the Venice Beach Boardwalk, Skate Park and Canals
5 best things to do at Abbot Kinney
1. Browse a wide range of shops along Abbot Kinney and find something cute.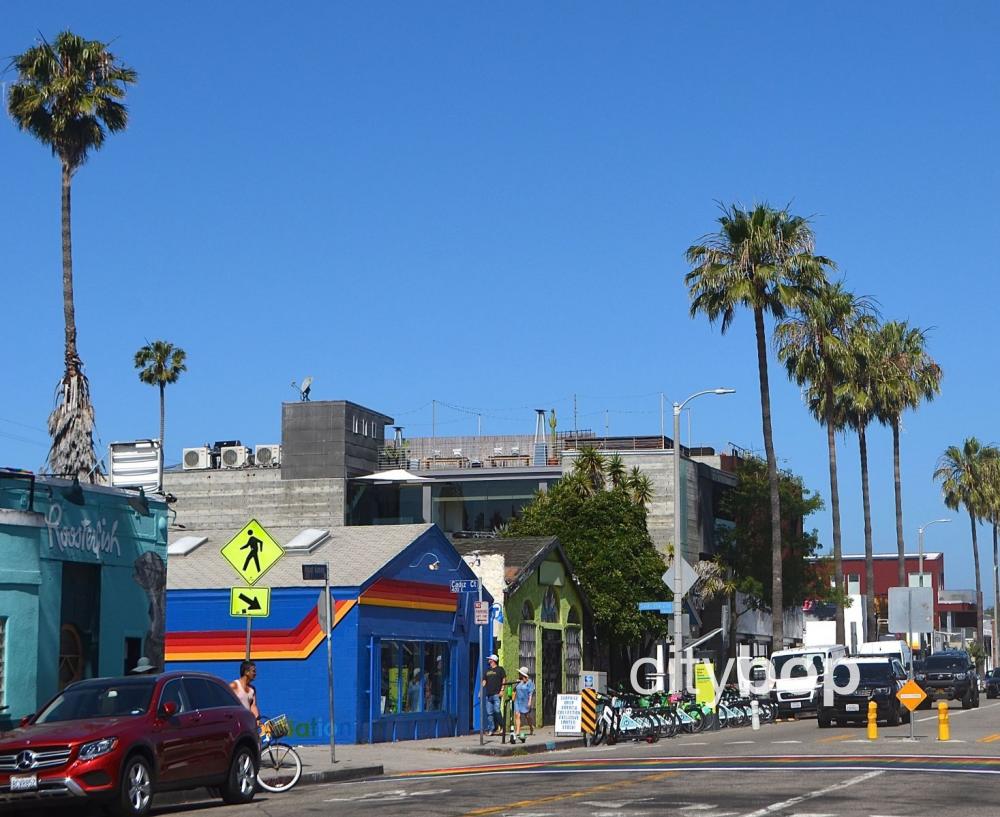 Abbot Kinney: 10 BEST Things to Do
This beautiful, palm-lined, neighborhood street is a welcome change from the big mall culture of Southern California.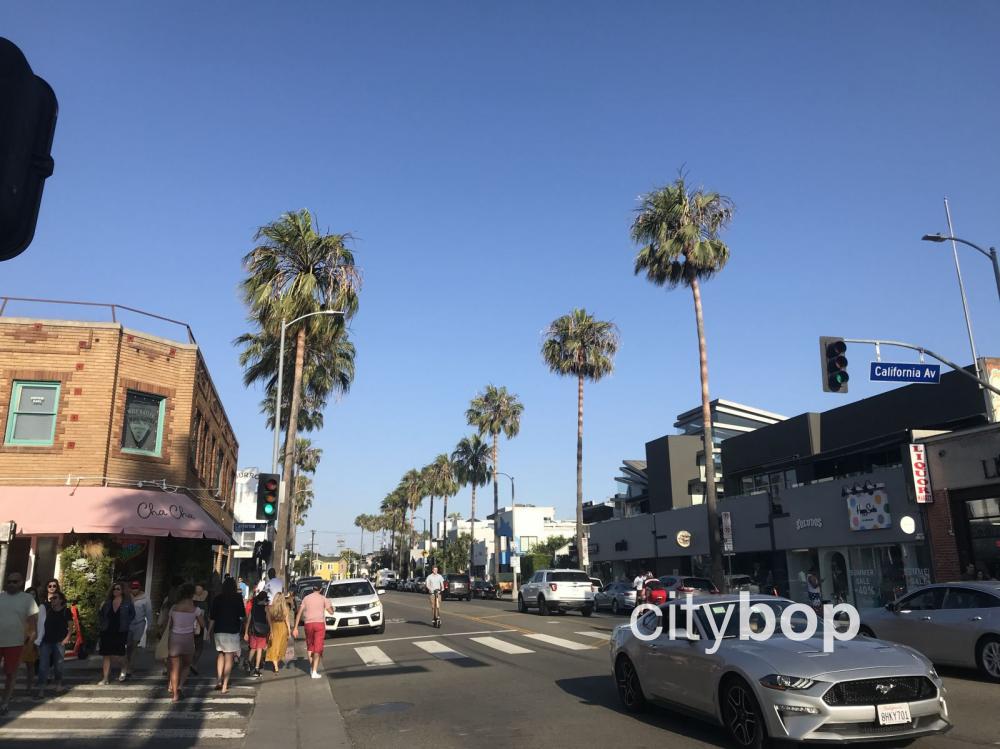 Abbot Kinney: 10 BEST Attractions
2. Check out the stunning murals along Abbott Kinney, and take a selfie!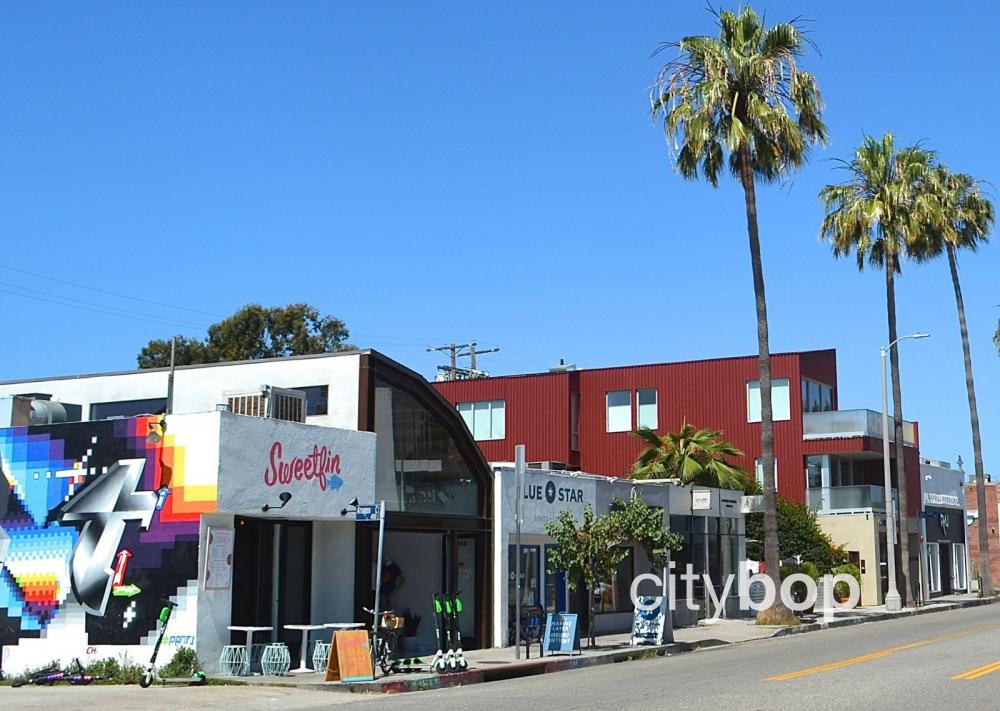 Abbot Kinney: #1 Guide
Abbott Kinney also has over a dozen vibrant murals, worthy of a photo.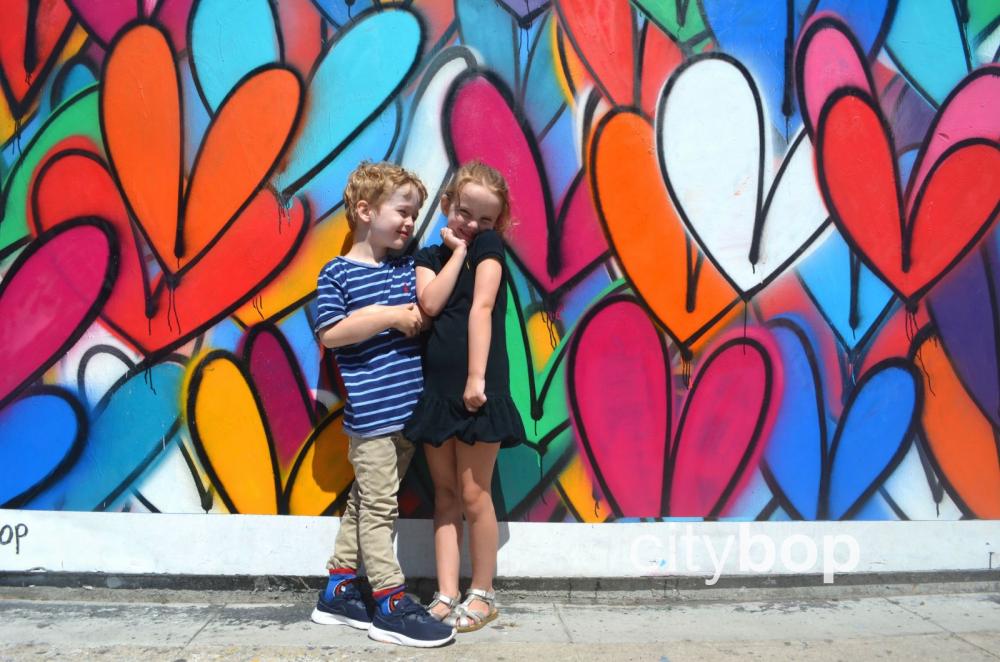 The most popular with tourists is the #Lovewall mural on the corner of Santa Clara Street and Abbott Kinney. The striking mural outside Intelligentsia coffee will also catch your eye.
3. Visit trendy Abbot Kinney restaurants with gorgeous interiors.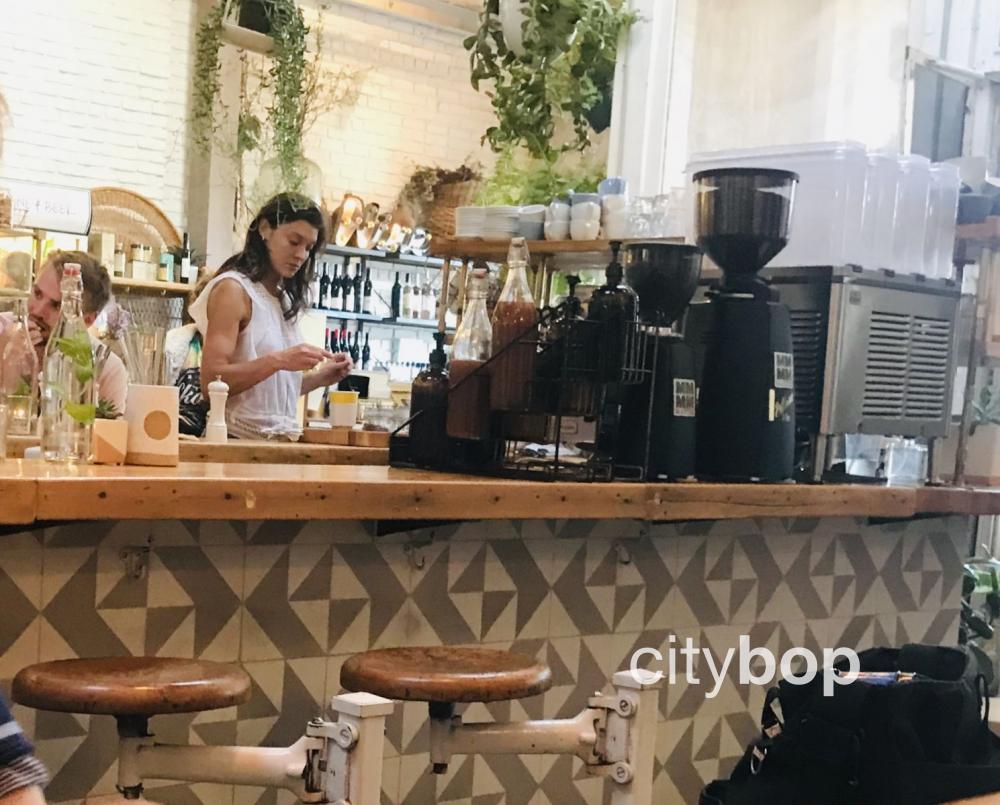 Book a table for some world-class cuisine along Abbot Kinney. We're talking about some of the top rated restaurants in L.A. that are surprisingly unpretentious. Each restaurant is Instagram worthy with gorgeous interiors reflecting the latest in interior design trends. It's a visual treat to soak in these beautiful interiors.
Some favorite restaurants of mine include Gjelina, the Butcher's Daughter and Greenleaf. It's possible to visit these restaurants with kids, but go early before things start getting busy.
4. The most popular hang-out at Abbot Kinney is Intelligentsia coffee.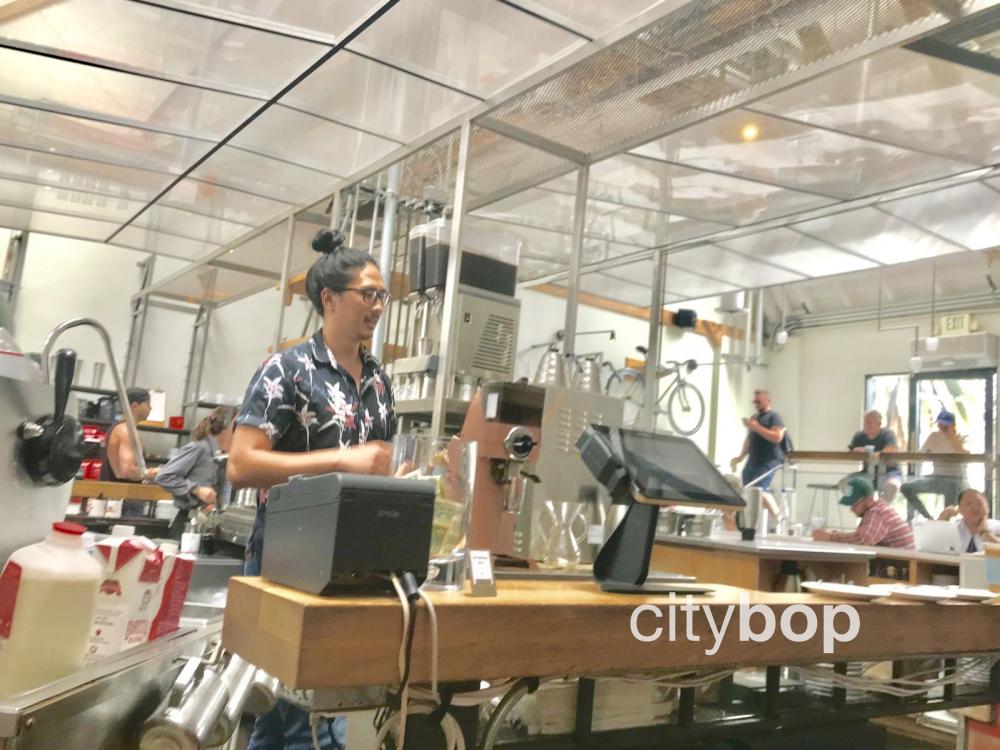 You'll usually see a line out the door of Intelligentsia coffee most mornings! The coffee and pastries are superb and the people watching is even better. After guzzling down a coffee, walk a short distance to yummy Blue Star Donuts and Salt and Straw Icecream, both originating from Portland Oregon.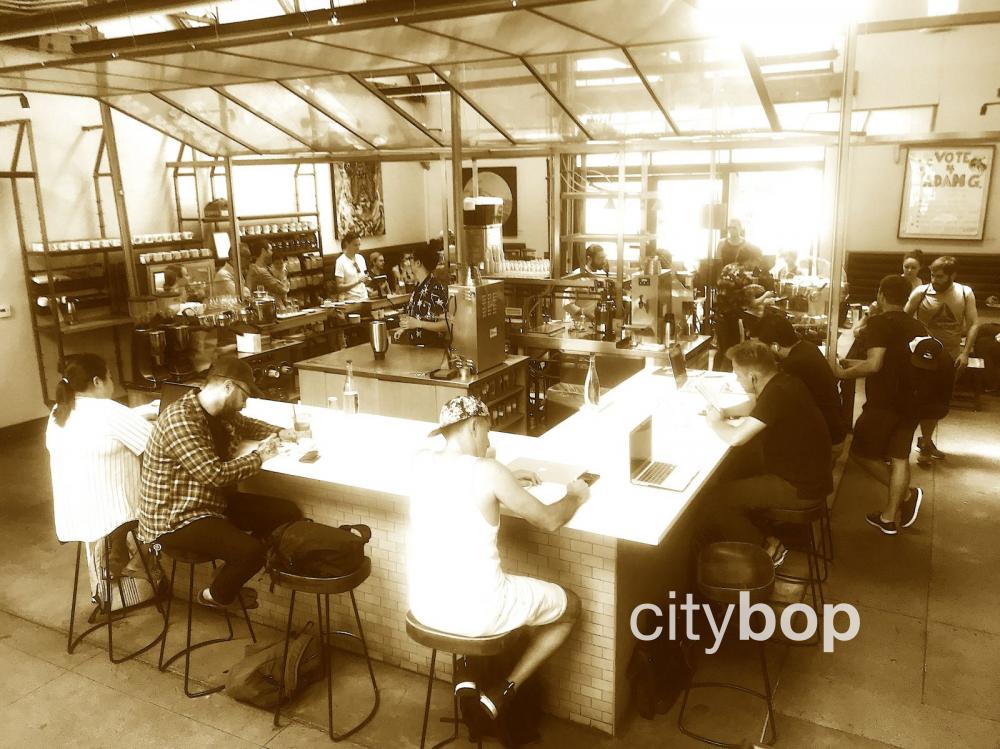 5. Find fun things to do near Abbot Kinney in Venice Beach
Visit the Venice Beach Canals, Venice Beach, Venice Skate Park, and Venice Pier. Santa Monica is a few miles north, with the Santa Monica Pier.
More Restaurants & Shopping in Los Angeles