Visit the stunning estate and art collection of an LA railroad tycoon, that gets 750,000 visitors each year.
This exquisite Huntington estate is so vast it's difficult to explore in one day.
Visit three art galleries with 42,000 works, explore 12 gardens across 120 acres, and discover some of the world's rarest books, once owned by railroad titan Henry Huntington and his wife Arabella.​
This 203-acre estate is located in San Marino near Pasadena, 13-miles northeast of downtown Los Angeles, at 1151 Oxford Road, San Marino.
Check hours & admission and free days.​
10 BEST things to do at the Huntington Library
1. Explore the Huntington Art Gallery inside a magnificent mansion.
The Huntington Art Gallery is housed in Henry and Arabella's magnificent, beaux arts mansion. The exquisite rooms were constructed with handcrafted materials from Europe. The walls are adorned with 15th to early 20th century European paintings.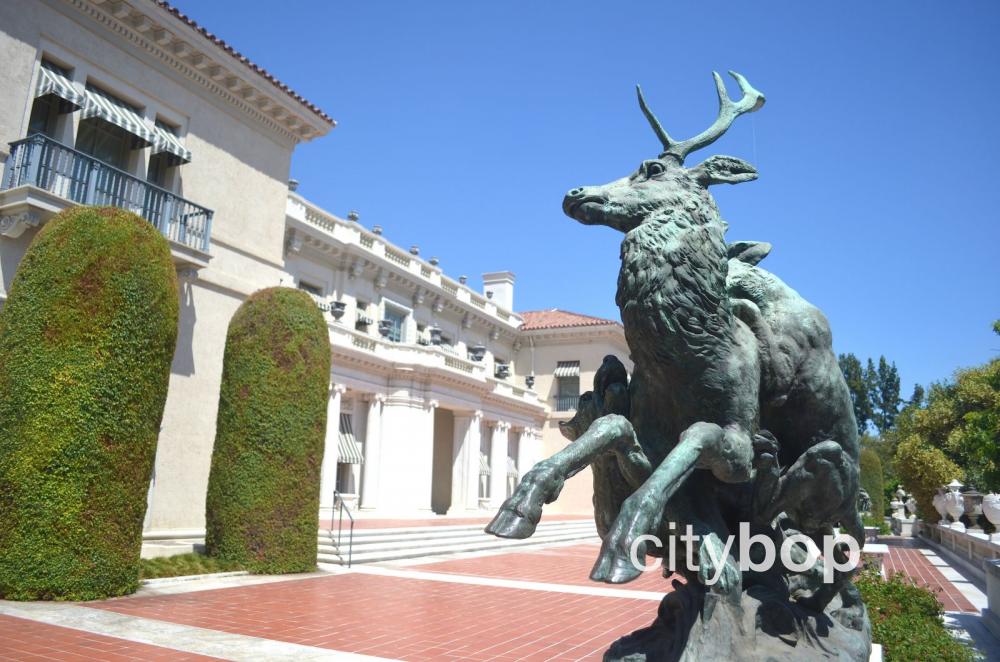 Huntington Library: 10 BEST Things to Do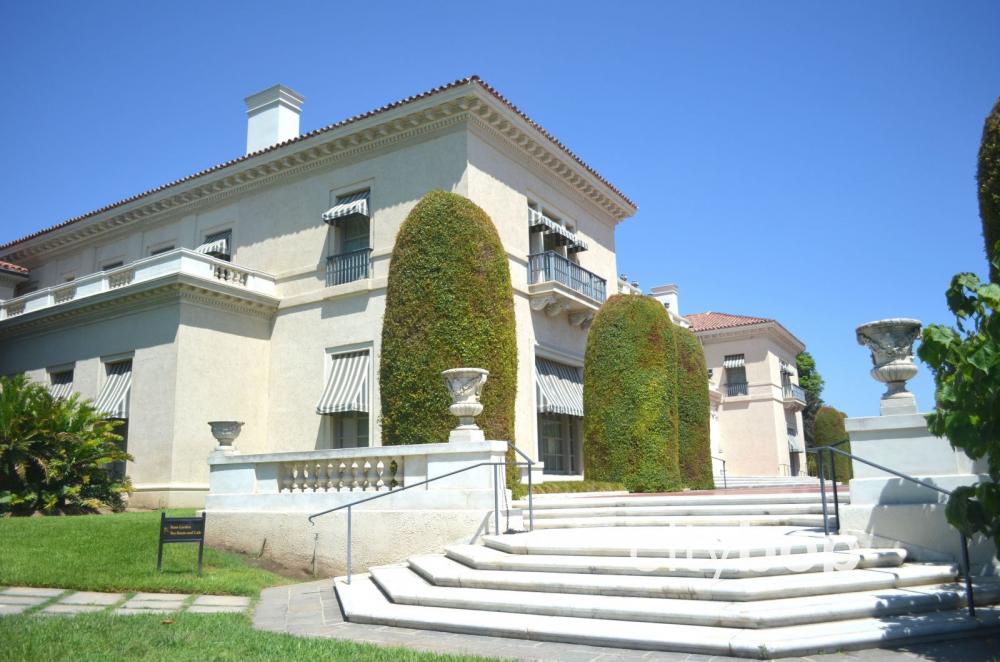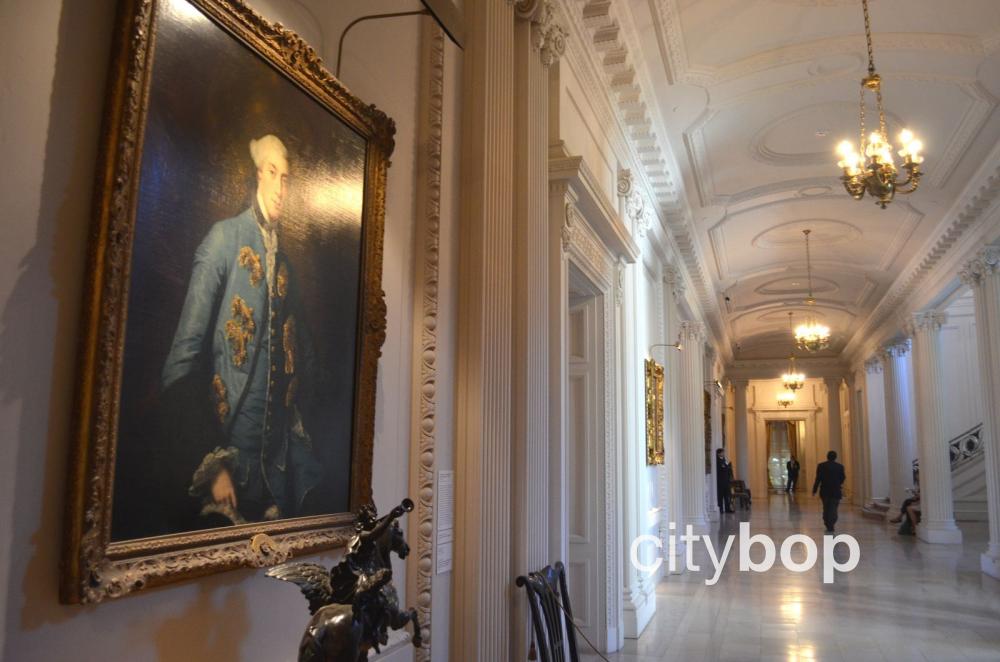 Huntington Library: 10 BEST Attractions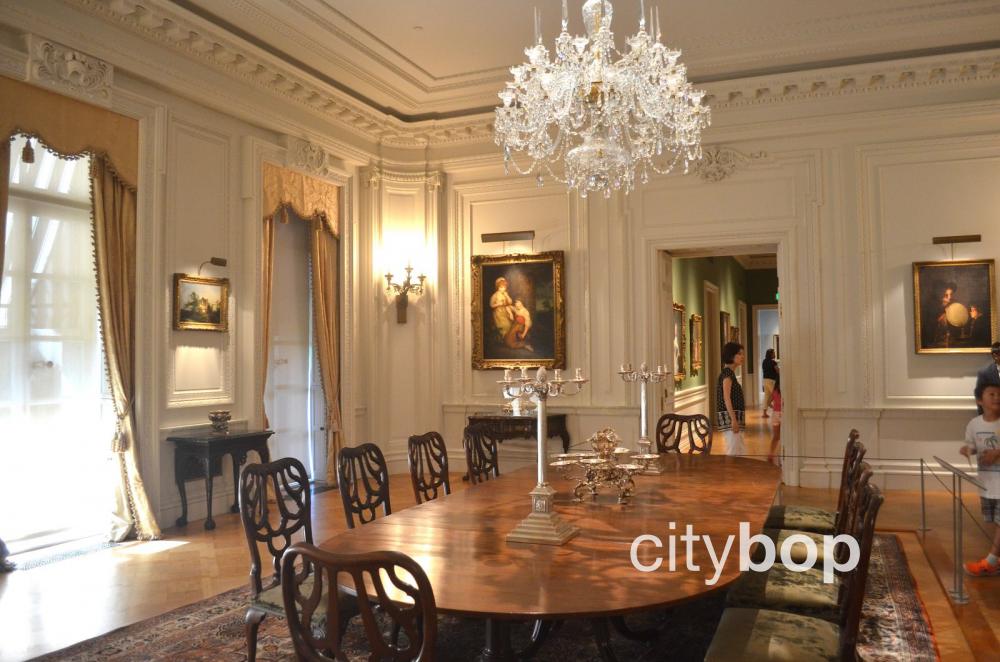 Huntington Library: #1 Guide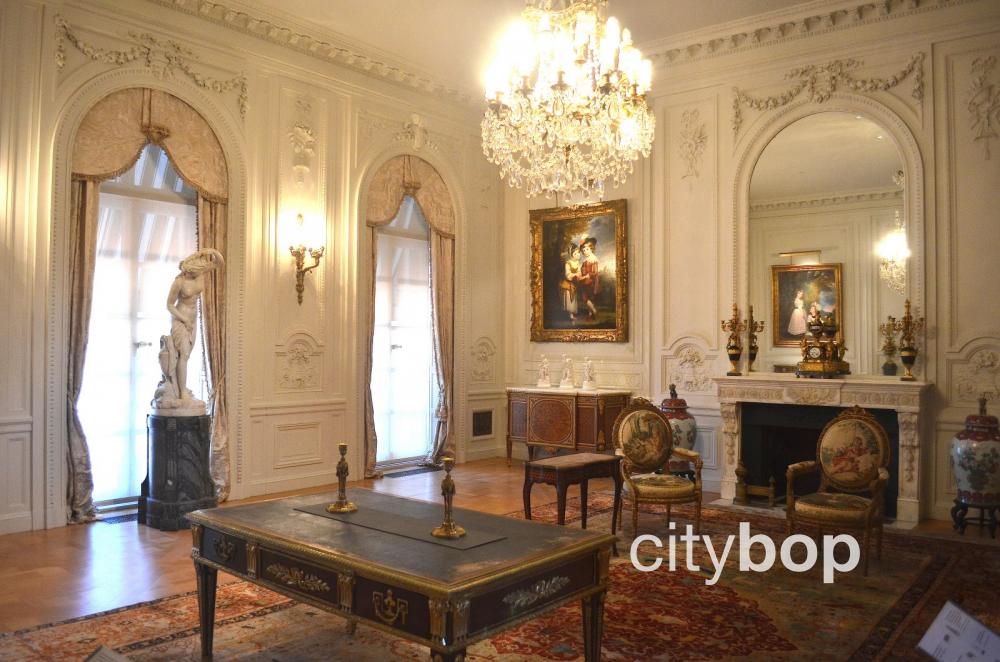 Huntington Library: Visitor Guide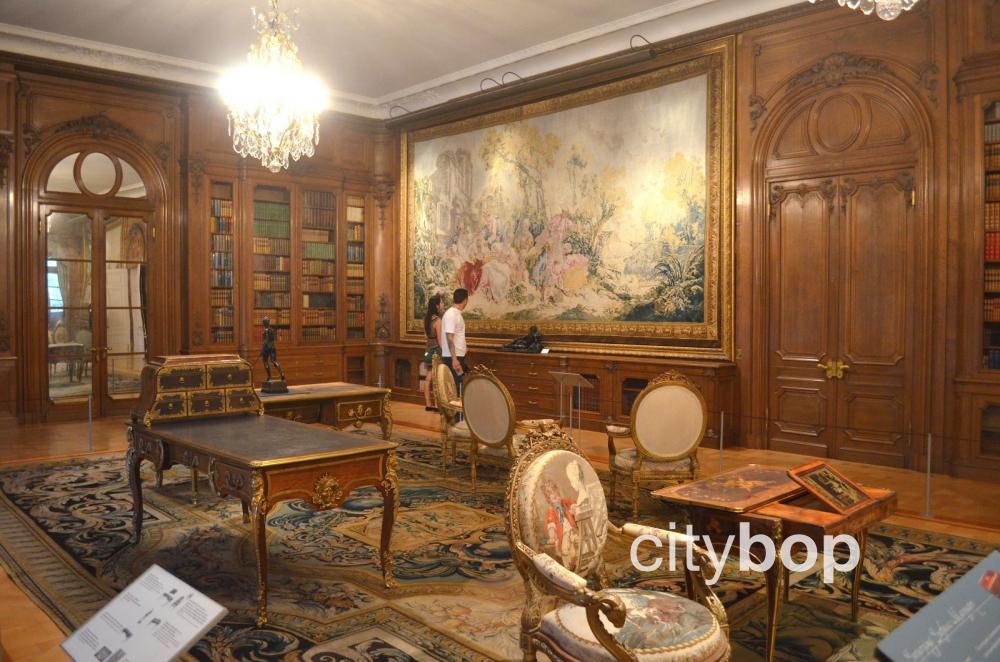 Huntington Library: Tourist Guide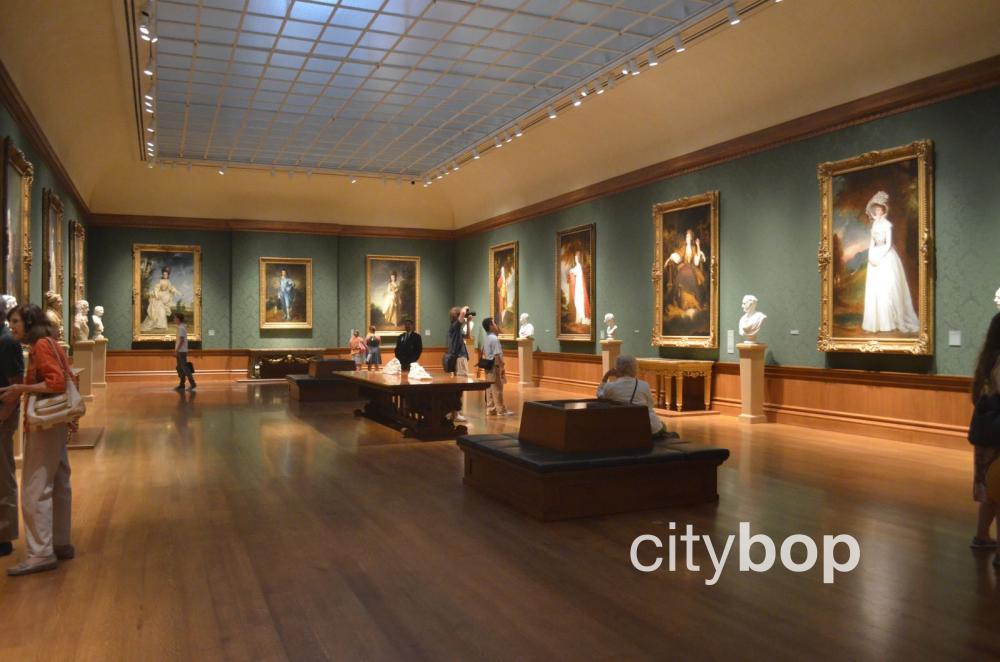 Huntington Library paintings
The most famous artworks are the 18th century British portraits like The Blue Boy by Thomas Gainsborough (pictured above), and Pinky by Thomas Lawrence.
2. Visit one of the best Japanese Gardens in the U.S.
The Japanese Garden has a picture-perfect setting atop a ridge. It has a moon bridge, a five room Japanese House, bonsai court, koi ponds and ceremonial tea house built in Kyoto in the 1960s and shipped to the US.
The Chinese Garden is nearby and has an enchanting setting on a lake with a stone bridge and ornate pavilions. Enjoy a meal at the Freshwater Dumpling and Noodle house overlooking the lake.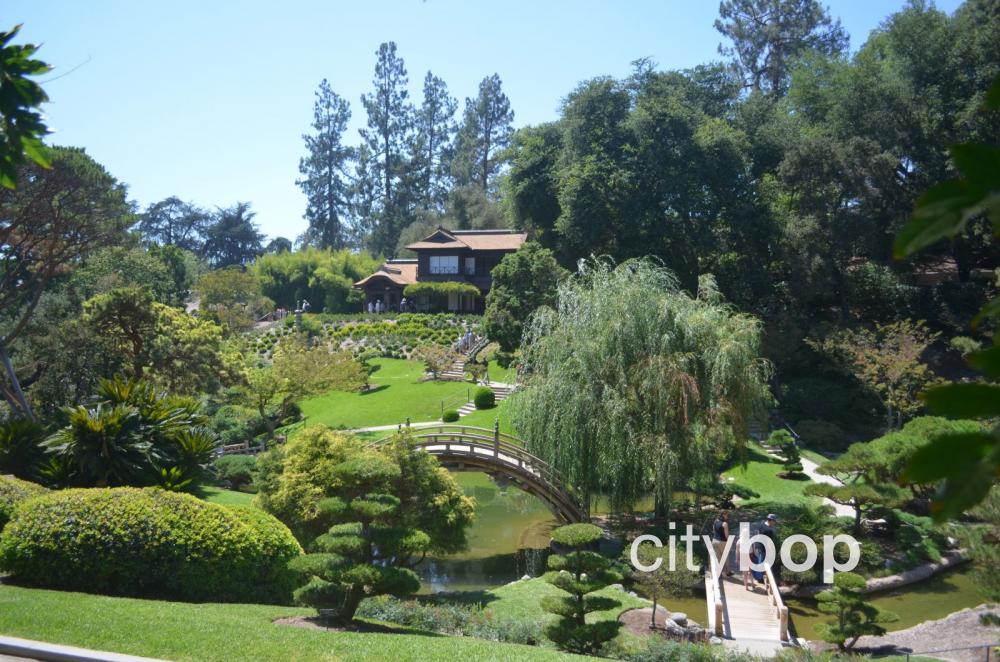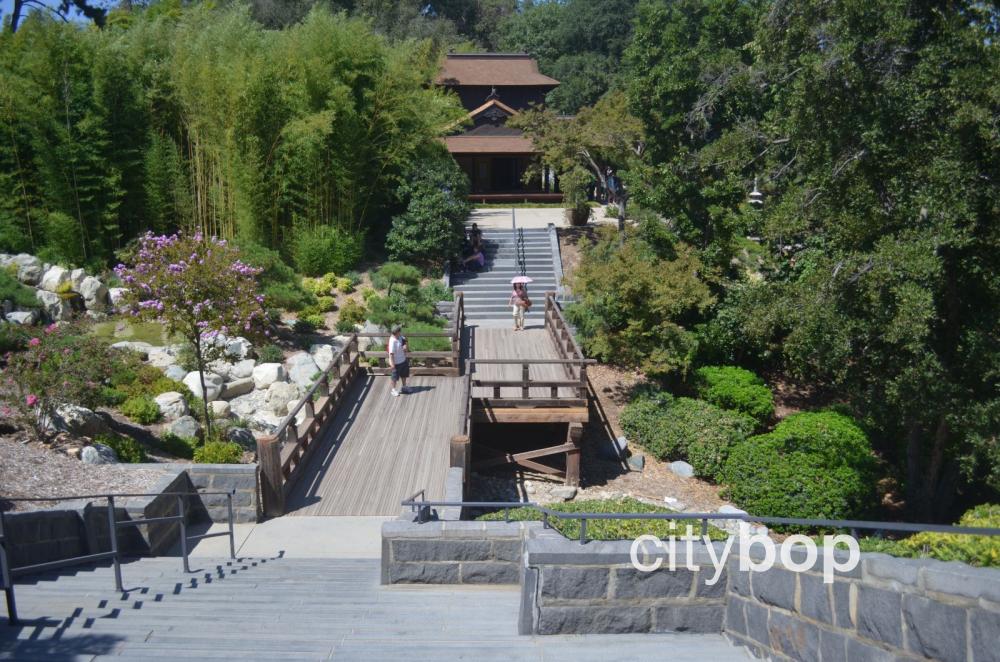 Huntington Library and Gardens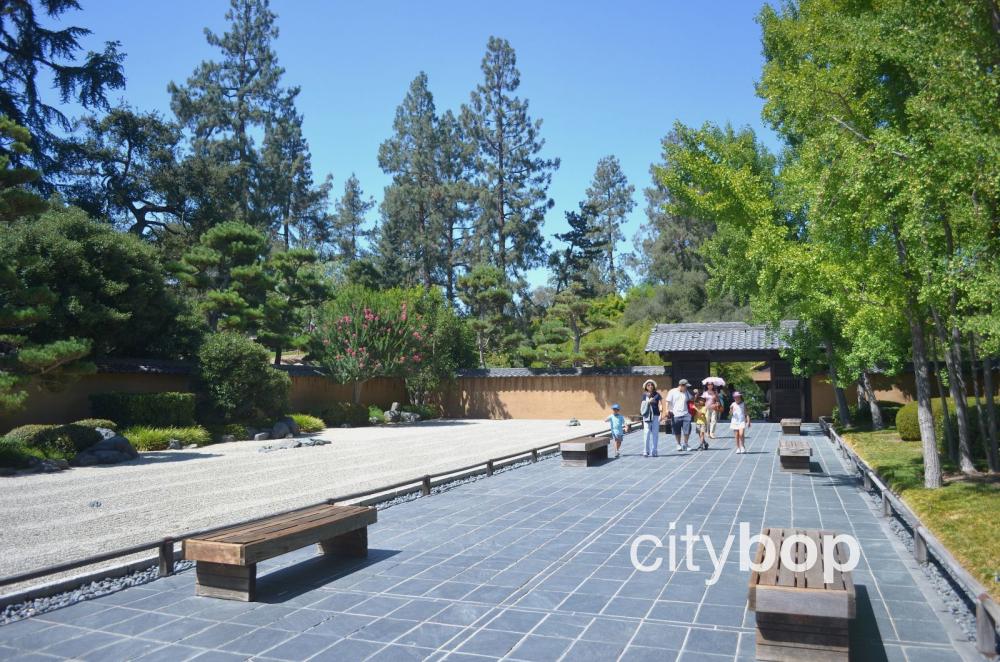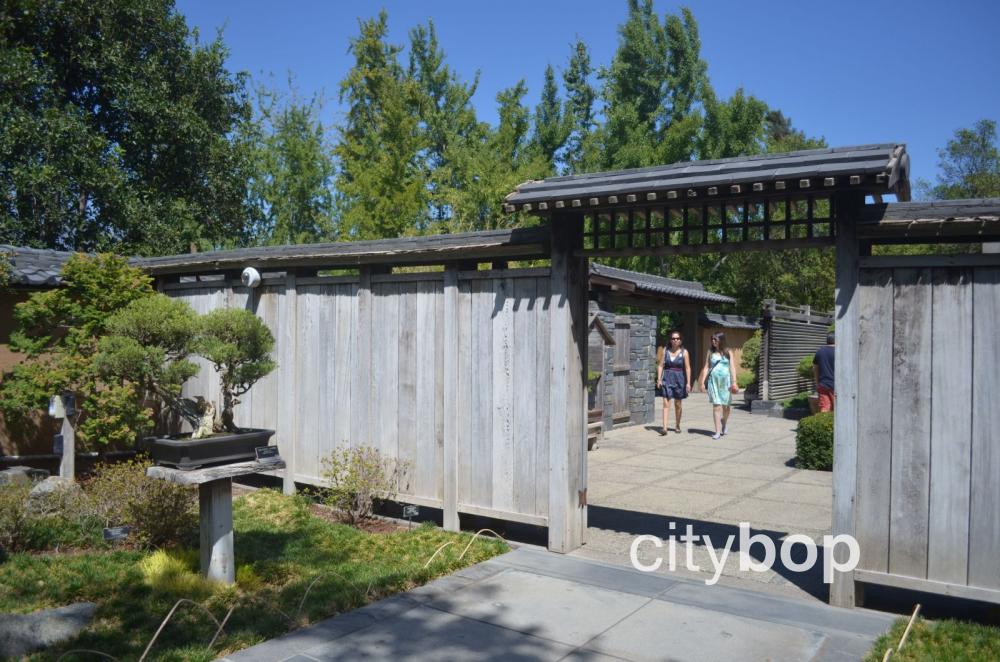 Huntington Library and Gardens Guide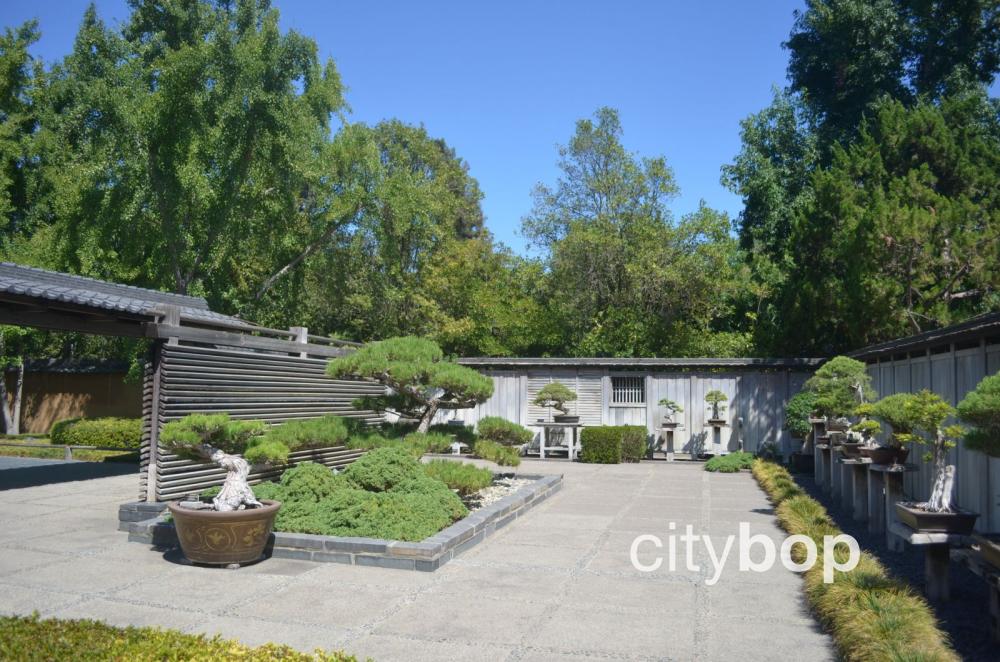 3. Be transported back in time, in the Jurassic-like Jungle Garden.
The Jungle Garden has a Jurassic-like canopy, with ferns, palms and elephant ears encircling a peaceful pond.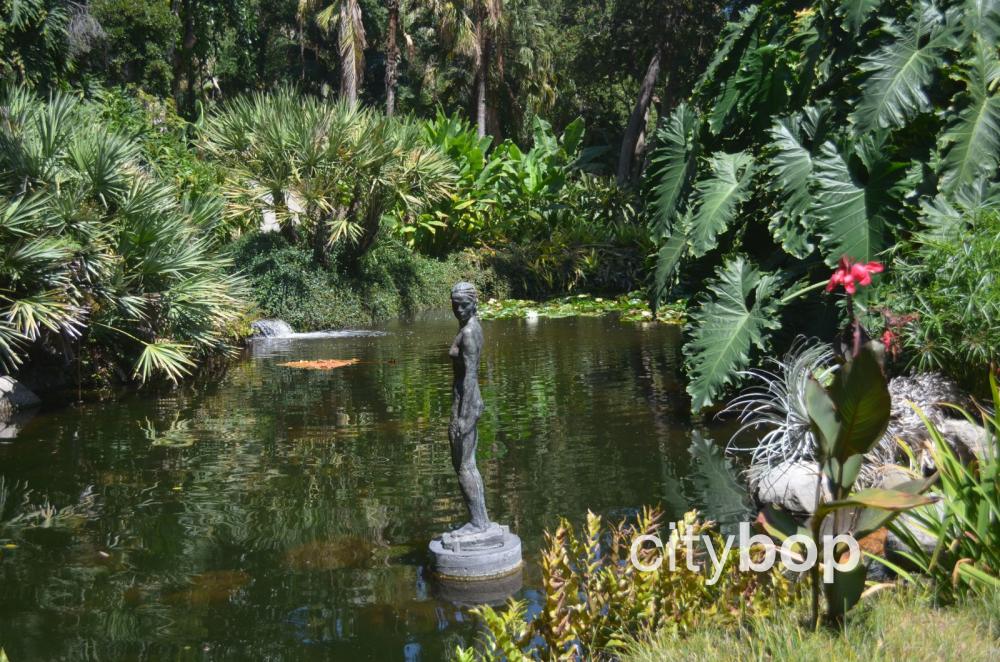 4. Stroll through the striking Desert Garden.
The adjacent Desert Garden also has a bold, surreal landscape with striking cacti and succulents. It photographs beautifully against the blue LA sky.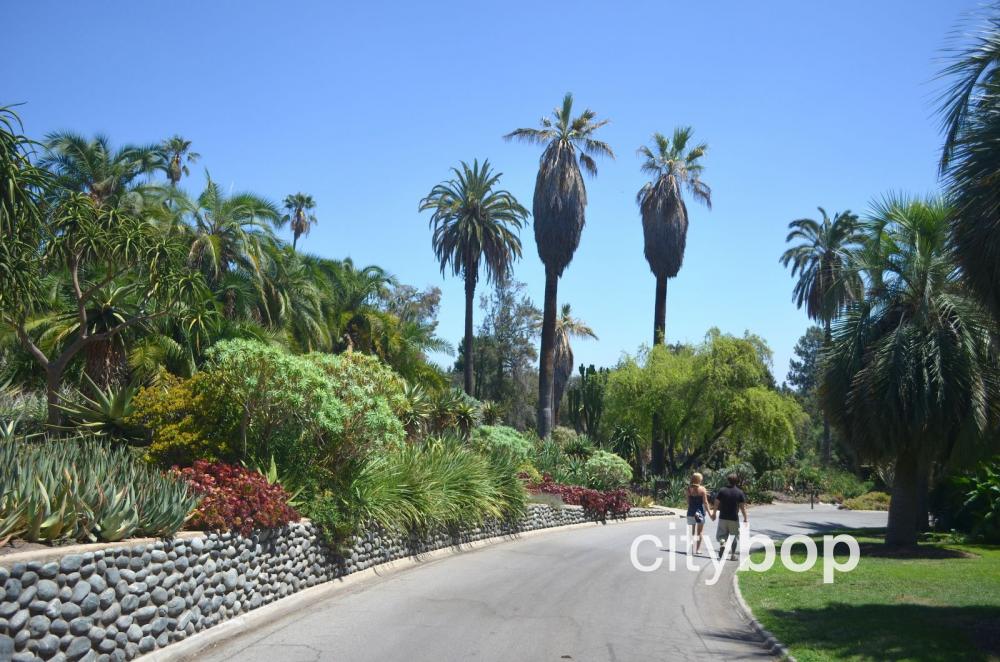 Huntington Library and Gardens - must see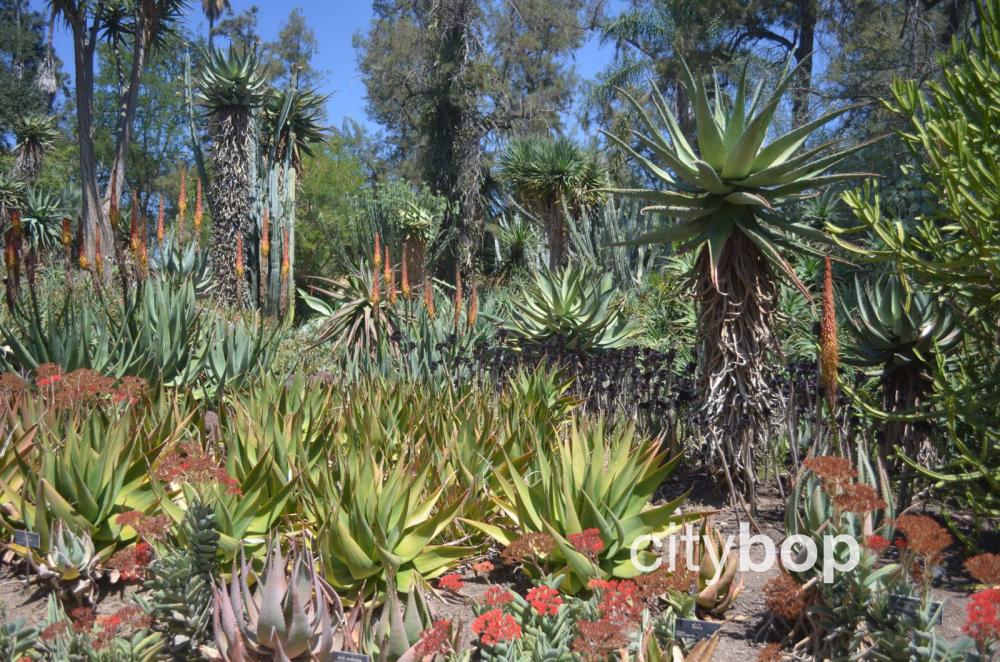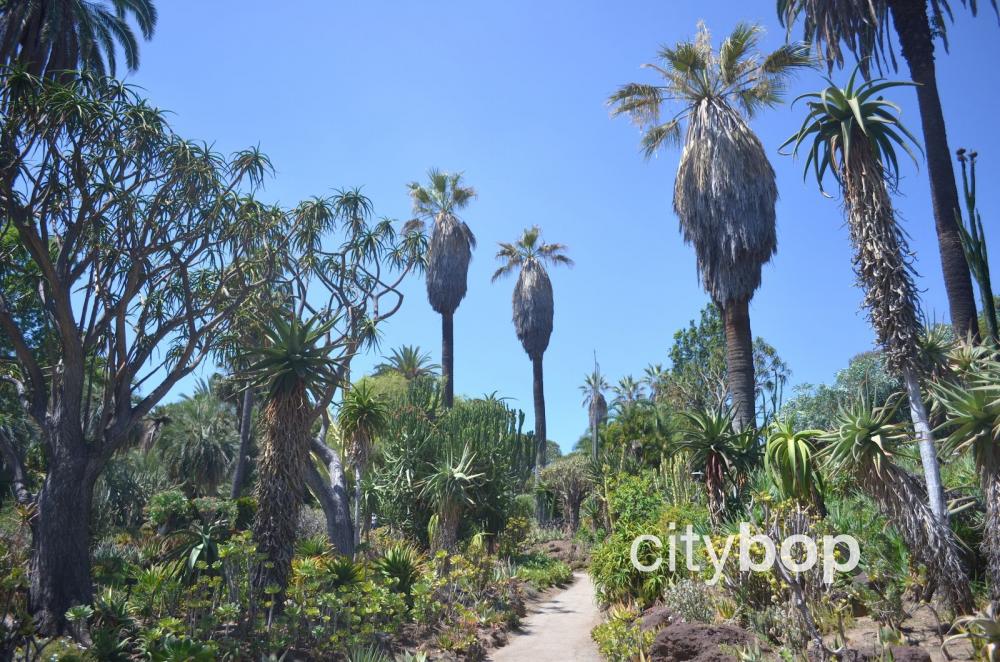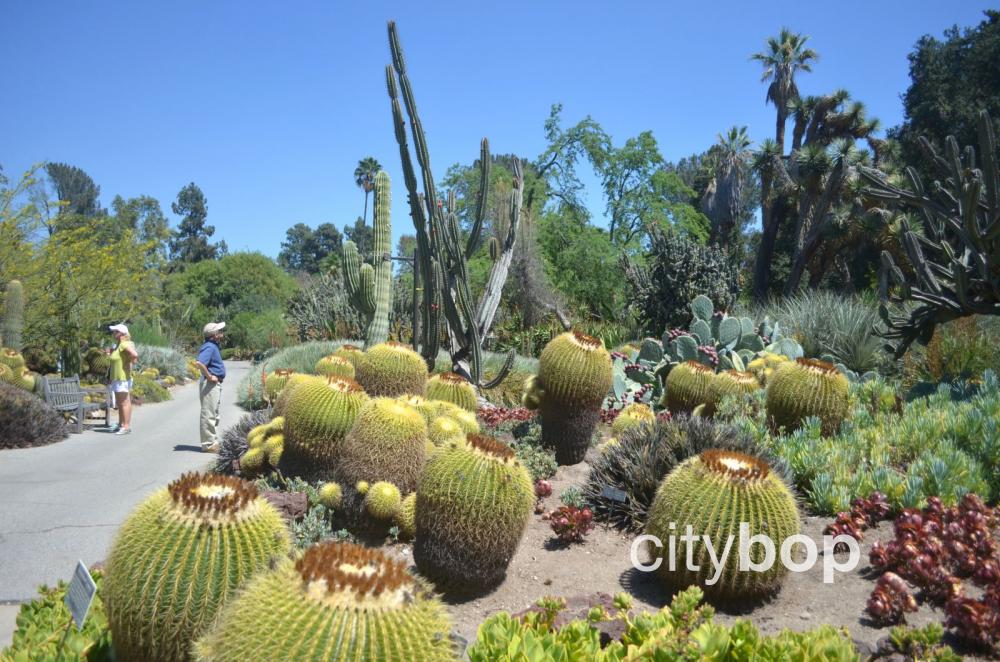 Huntington Library desert garden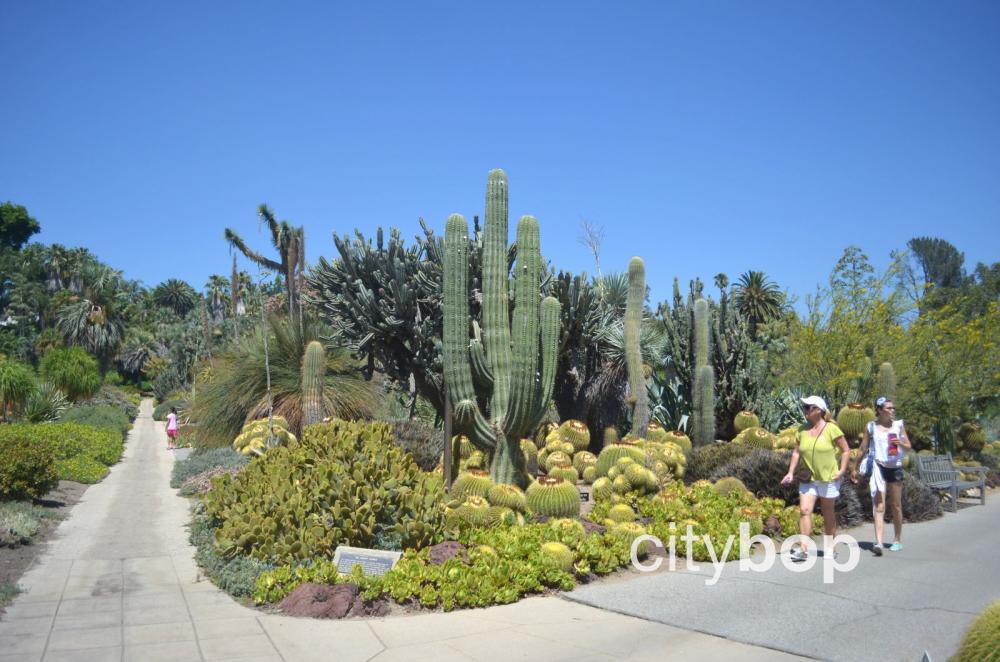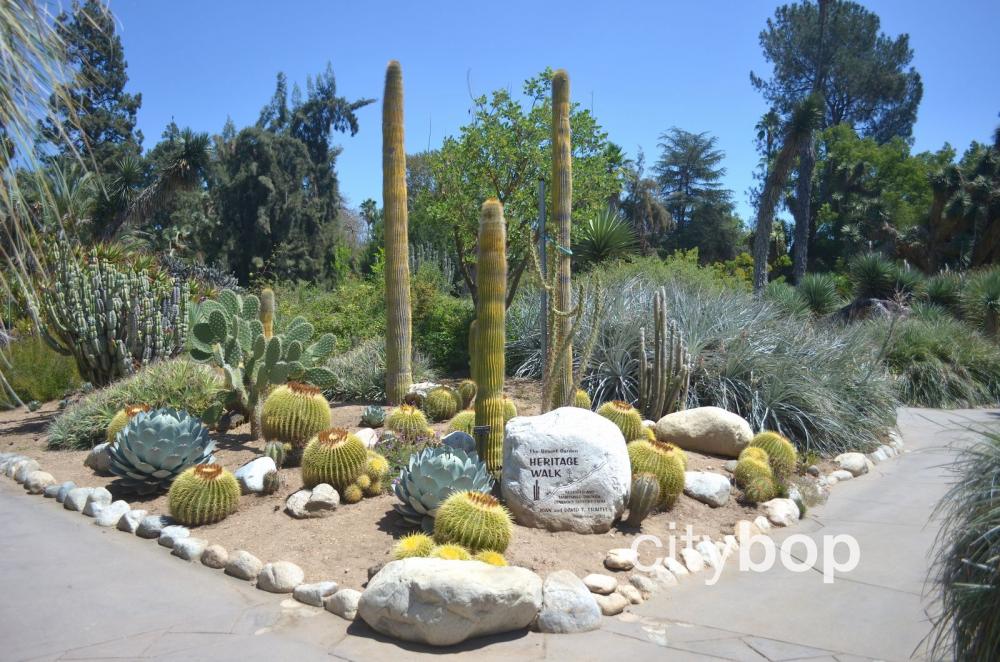 5. Visit the largest Chinese Garden outside of China.
The 12-acre Chinese Garden, known as the "Garden of the Flowing Fragrance", is the largest outside of China. It has ten pavilions, a rock grotto, lake, reflective ponds, bridges, and a dumpling and noodle house.
There's a new Stargazing Tower at the highest point of the property.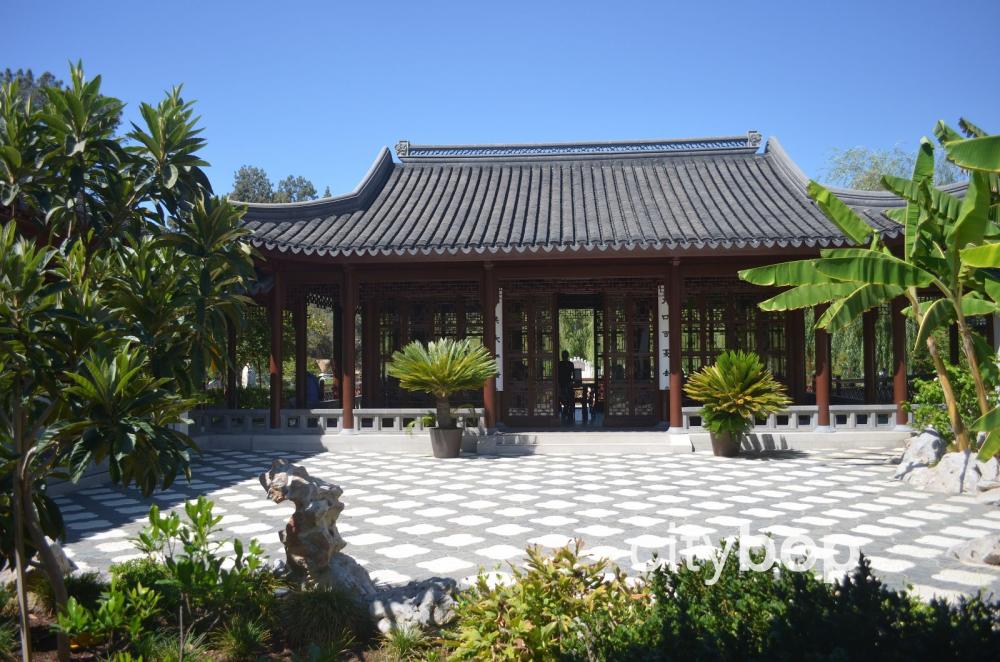 Huntington Library Chinese Garden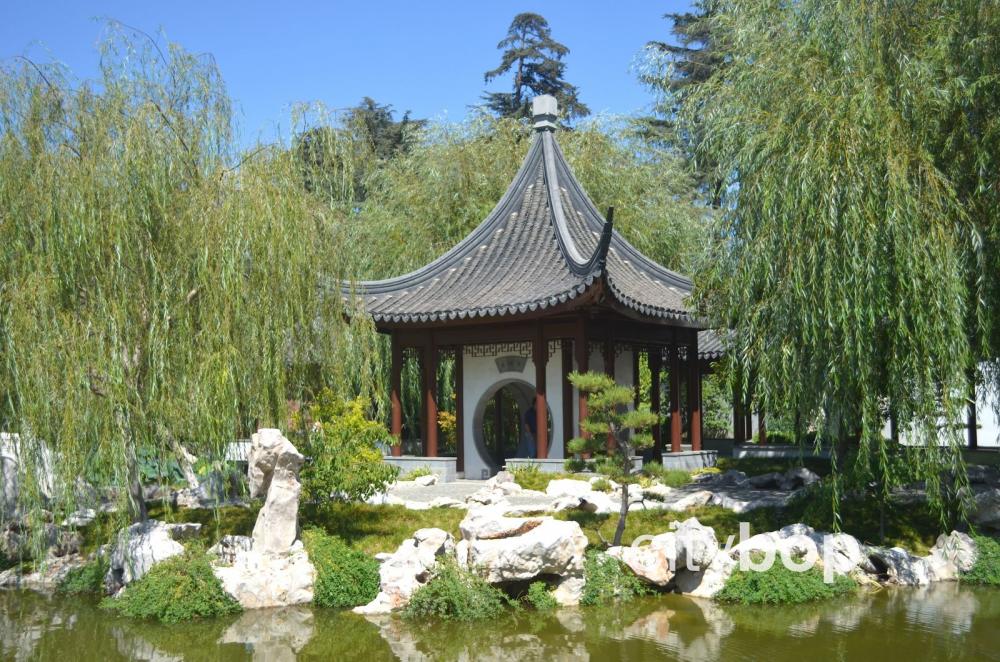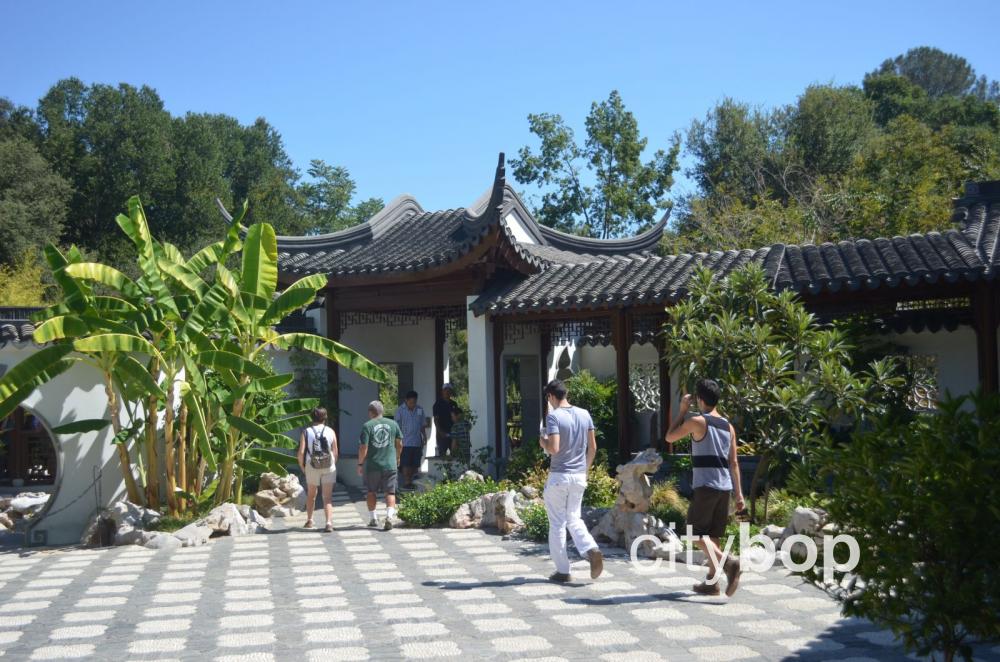 Huntington Library Chinese Garden Visitor Guide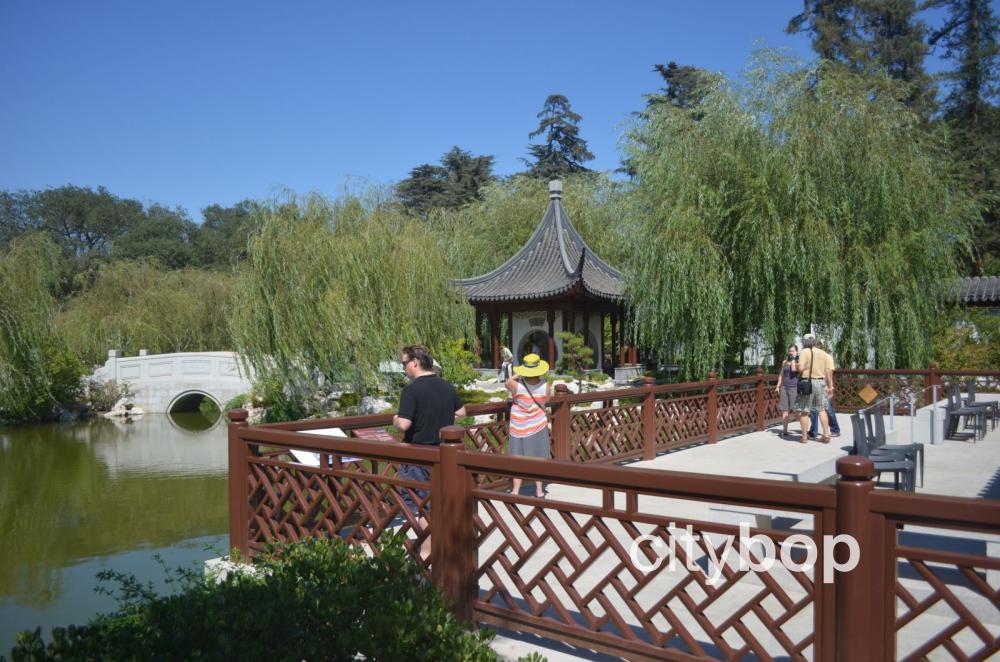 Huntington Library lake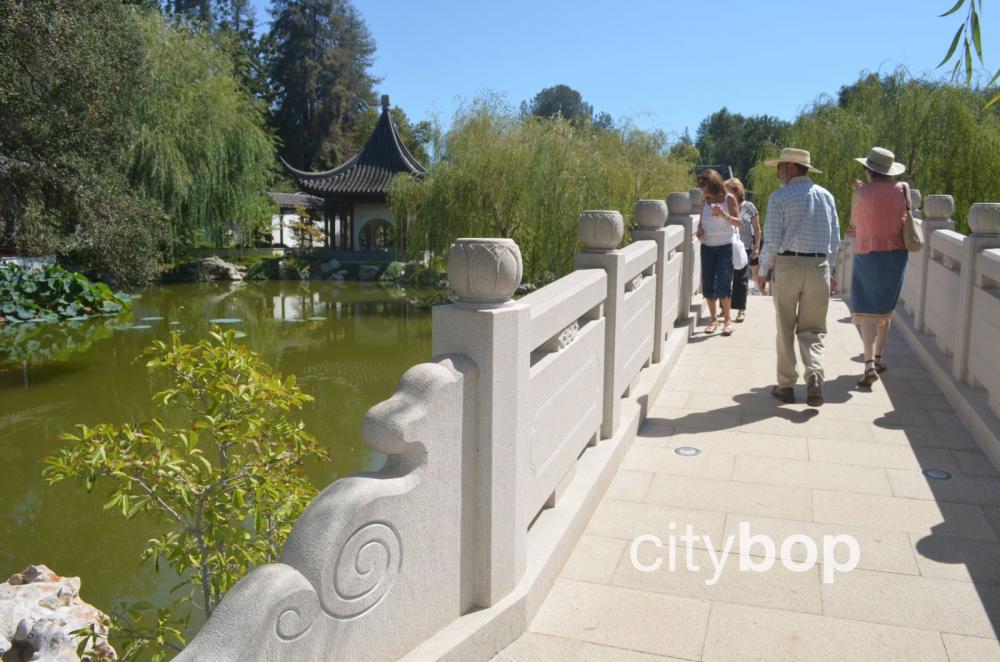 6. Find fairy doors at the enchanting Children's Garden.
Take your kids to the Children's Garden with fairy doors, topiary animals, magnetic sands, fountains, pool and a fog grotto.
7. See early editions of Shakespeare's writings at the Huntington Library.
The Huntington Library has an astounding 430,000 rare books from the 11th to 21st century.
These include an original copy of the Gutenberg Bible, the original 15th century manuscript from Geoffrey Chaucer's Canterbury Tales, and early editions of Shakespeare's writings printed when he was alive. The Main Exhibit Hall is the original 1920's library.
8. Relax at the Rose Garden Tea Room.
The Rose Garden Tea Room also has a children's tea service for kids 9 and under. It's surrounded by a gorgeous, three-acre rose garden, featuring 1,200 different varieties of roses.
A pathway leads up the hillside to the Rose Tempietto. This stone temple encircles the statue of a maiden who has captured cupid in her arms.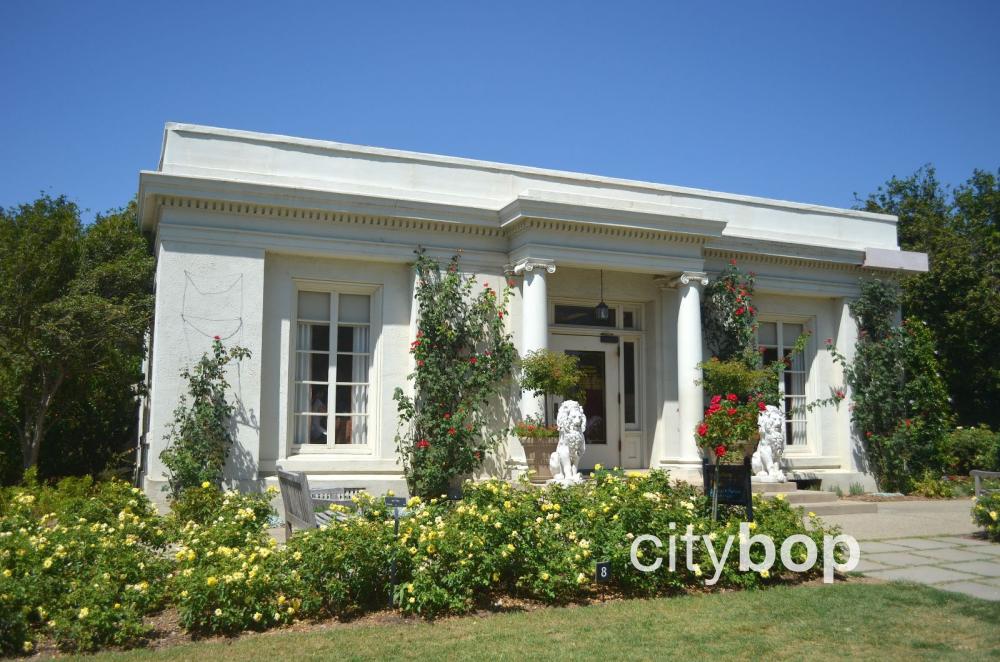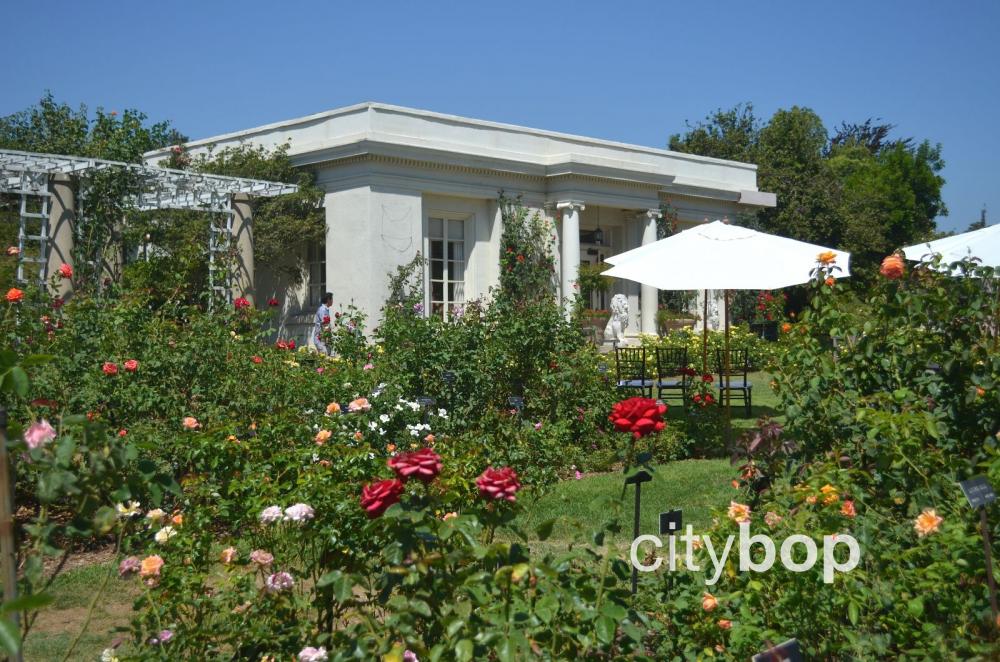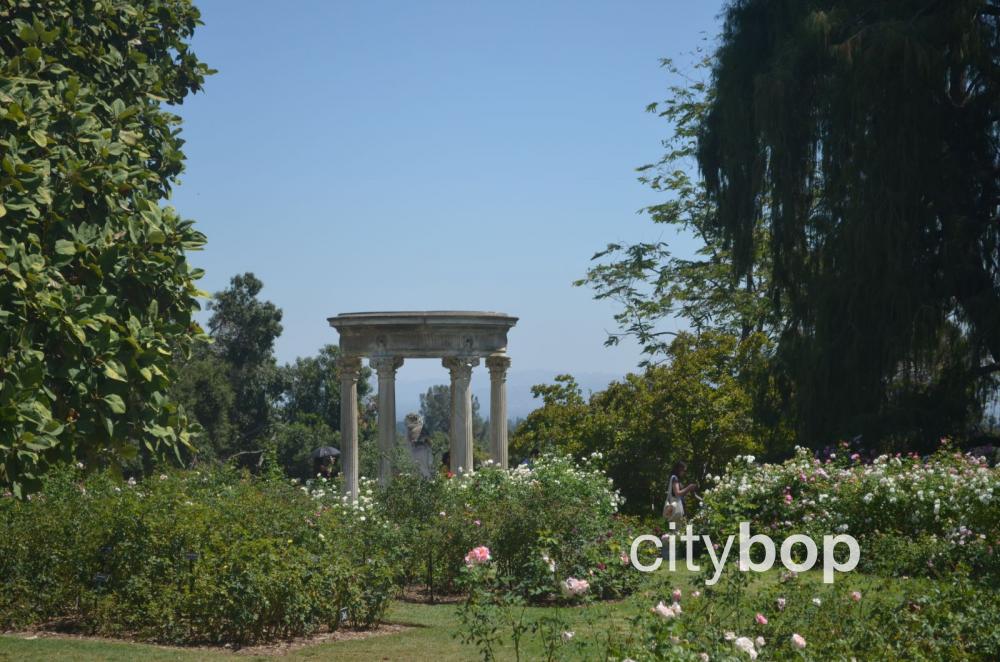 9. See an American art collection at the Virginia Steele Scott Galleries.
The Virginia Steele Scott Galleries is the second permanent gallery at the Huntington. It's inside a neoclassical building that opened in 1984. It focuses exclusively on American art spanning the late 17th century to the mid 20th century.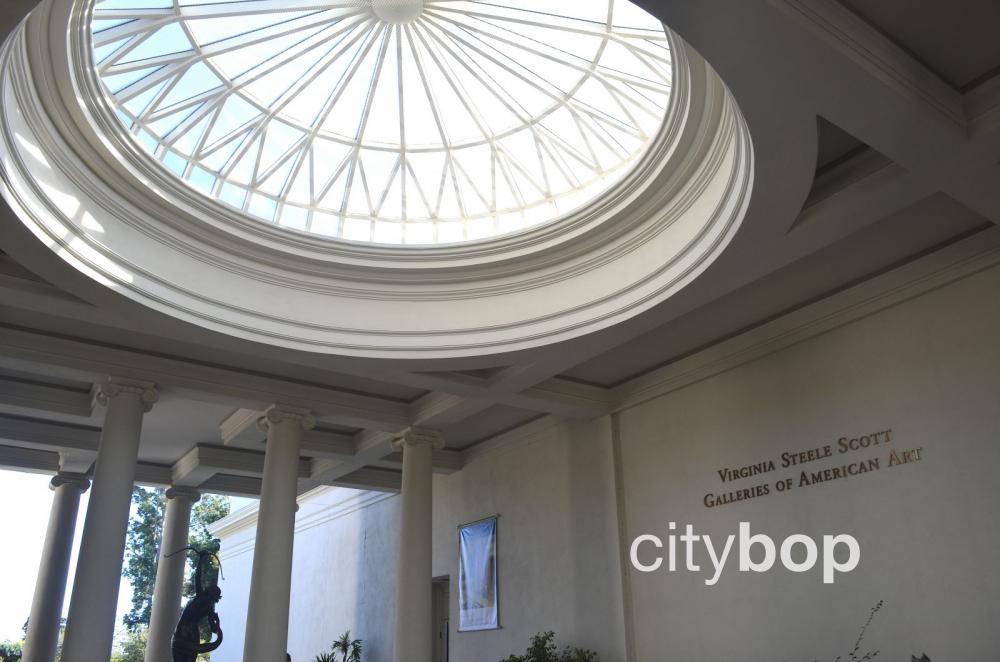 10. Walk through a diverse range of habitats at the Conservatory.
The 16,000 square foot Conservatory has three different habitats; a carnivorous plant bog, tropical rainforest, and cloud forest.
See exotic plants like a Venus flytrap, Corpse flower, orchids and ferns. The Conservatory is a steel and glass replica of Huntington's original lath house.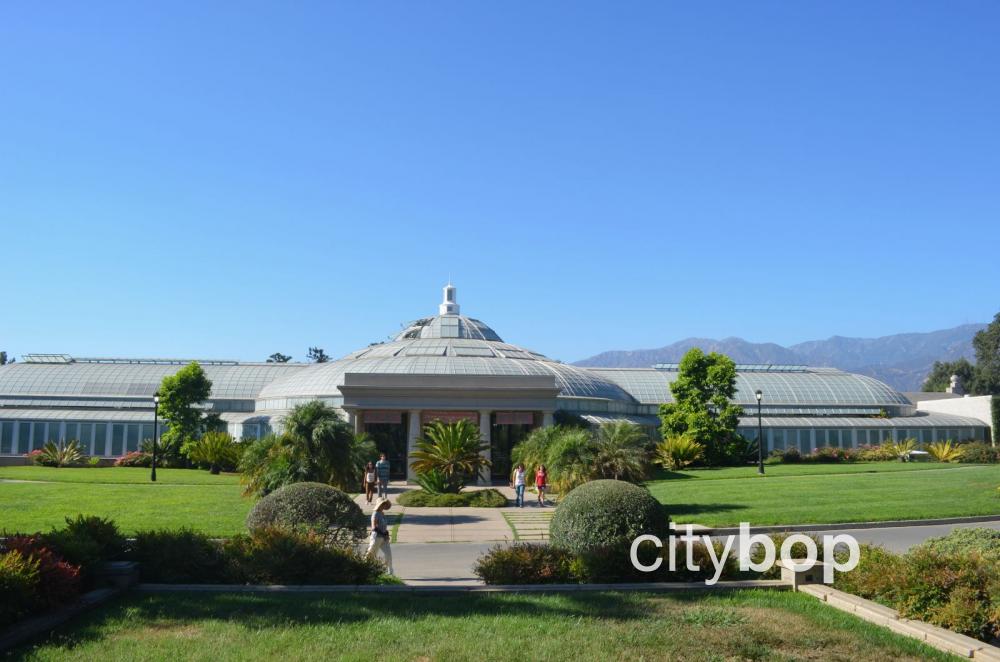 Huntington Library conservatory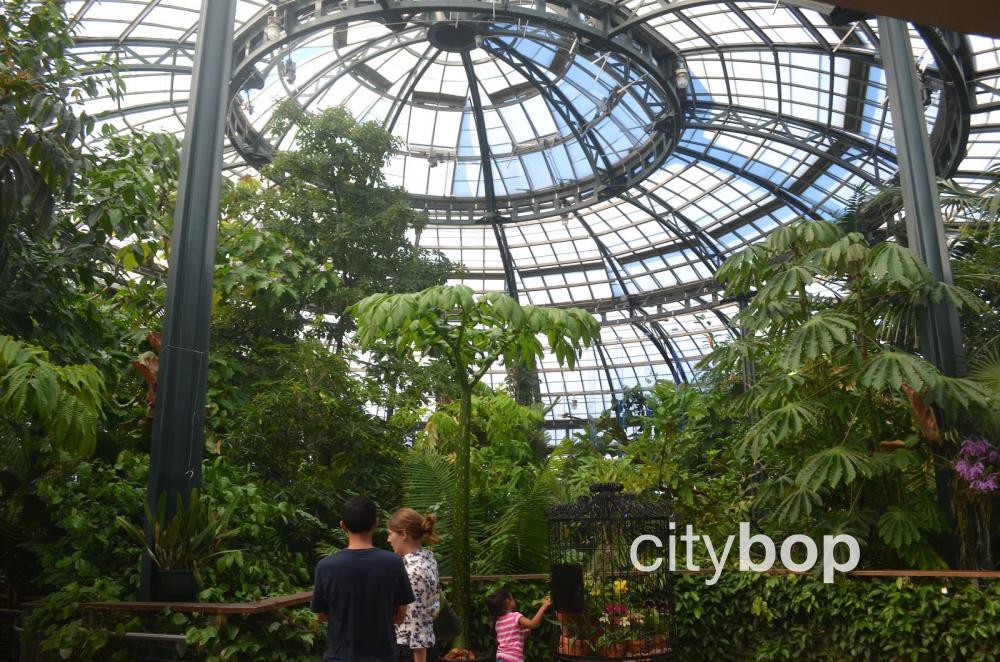 The Huntington Library and estate was built by the richest railroad tycoon in America.
There's a fascinating story behind the Huntington Library and estate. It involves two of the richest railroad tycoons in America, and a mysterious woman named Arabella who captured both their hearts.
In 1892 Henry Huntington went to work for his uncle Collis Huntington in San Francisco. Collis Huntington was one of the "Big Four" railroad tycoons who opened up America's West with the construction of the Transcontinental Railroad.
He married Arabella Huntington in 1884 after his wife died of cancer. There was a rumor he had begun a steamy affair with Arabella years earlier when she was 19 and he was 49. Apparently they had met at her mother's boarding house. Arabella produced a child from a first marriage, rumored to be Collis's child. Her second marriage was to Collis.
When Collis Huntington died in 1900, his wife (Arabella) and nephew (Henry Huntington) inherited his fortune.
In 1901 Henry then returned to LA to found the famous Red Car streetcar system which connected far flung parts of LA. However his biggest profits were from selling new land developments that his streetcars could reach. In 1903 Henry Huntington then purchased the San Marino Ranch.
His first wife filed for divorce in 1906, and in 1913 Henry married his uncle's widow Arabella. They moved into their beautiful new beaux arts mansion at San Marino, now known as the Huntington Library, Art Gallery and Botanical Gardens.
The estate was bequeathed as a research and educational institution by Henry Huntington and his wife Arabella. It opened to the public in 1928 after their deaths as the Huntington Library. Much of the art collection is attributed to Arabella's fine tastes. Both Arabella and Henry are buried in the Mausoleum on the property. The Jefferson Memorial in DC was later based on this design.
So what became of Henry's streetcar system? In a devastating turn of events, LA's pollution free electric streetcar system established by Henry Huntington, was dismantled and fully replaced with buses by 1961. The LA taxpayers didn't want to subsidize a public transport system that was unprofitable and so the car took over. It's interesting to know that LA once had the greatest public transport system in the world.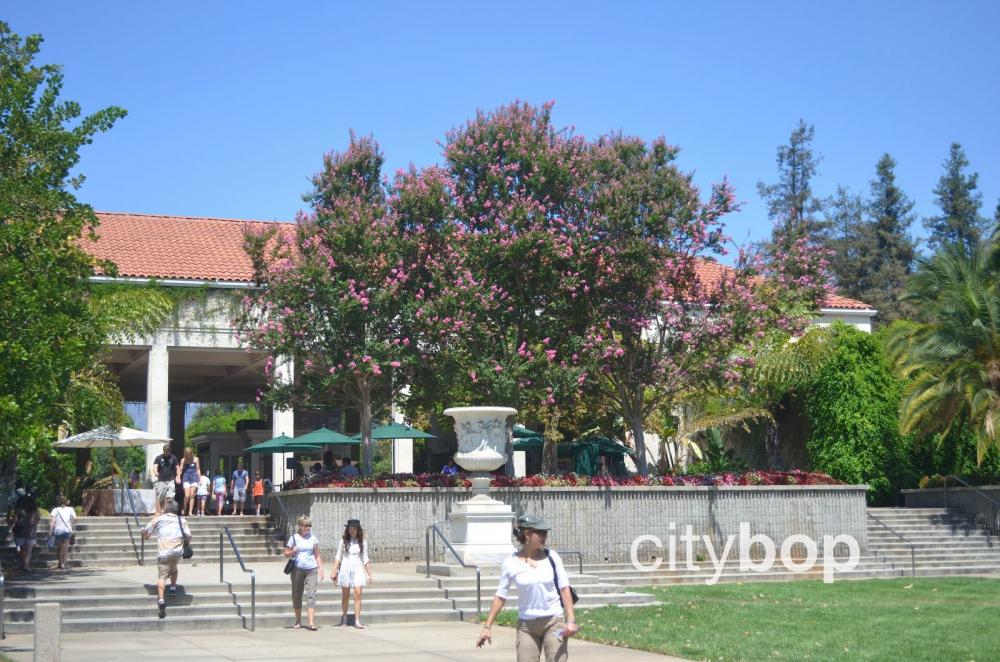 Huntington Library entrance and ticket area.
Know before you go
Address: 1151 Oxford Road, San Marino, CA 91108.
Hours & admission: check here. CLOSED TUESDAYS.
How long to spend at Huntington Library: 3 to 5 hours.
Free days: reserve a free ticket.
Parking: The parking lot is FREE.
Eat: Check hours at five cafes/restaurants: 1919 Cafe (pizza, tacos, burgers), Red Car Coffee Shop (smoothies, snacks), Freshwater Dumpling and Noodle House, at the Chinese Garden, Rose Garden Tea Room (scones, sandwiches, petit desserts, tea sets for kids), Patio Grill.
Fun things to do near the Huntington Library
Shop and eat along trendy Colorado Street in Pasadena. Retailers include Banana Republic, Zara, Tiffanys, Gap, Joie, Eileen Fischer and more. Enjoy a coffee at Intelligentsia, brunch at Urth Caffe, or a meal at trendy Granville or the relaxed La Grande Orange Cafe. There's lots of cocktail and wine bars in Pasadena.
On the west end of Colorado Street visit the Norton Simon Museum with European and Asian art.
The Southern California Childrens Museum is also along Colorado Street and great for kids under 7.
Away from the main street, take a tour of the historic 1908 Gamble House in the Arts and Crafts design.
Stop by the excellent Kidspace Children's Museum.

Explore the beautiful

Descanso Gardens

approximately 9 miles NW of the Huntington Library.
More Gardens in Los Angeles