Malibu Country Mart is an upscale, open air lifestyle mall in Malibu popular with celebrities.
You've probably seen photos of Hollywood celebrities being papped at the trendy Malibu Country Mart. Unlike the sterile mega-malls common in America's suburbs, this open air mall oozes charm.
It has beautiful mediterranean-style buildings with red tiled roofs, and shaded courtyards, paved walkways, and tiled fountains.
The Malibu Country Mart is just down the road from the historic Malibu Pier, at 3835 Cross Creek Road.
5 best things to do at Malibu Country Mart
1. Hang out in the central courtyard with a playground, picnic tables and benches.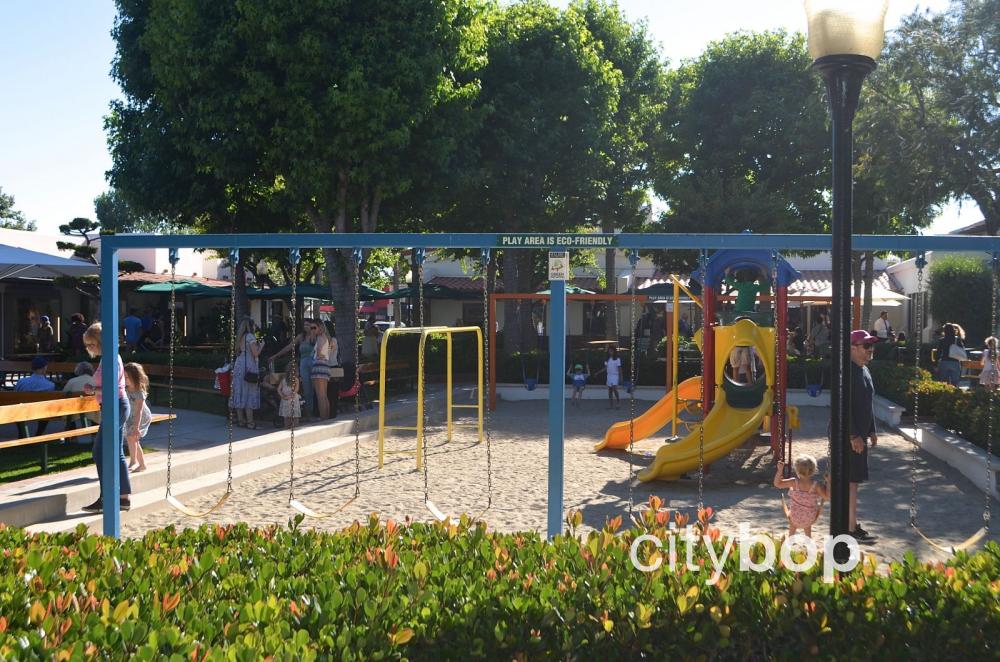 Grab a coffee at the Coffee Bean and Tea Leaf or a sandwich at John's Garden Lunch and Snack Shop and enjoy some people watching in the courtyard.
2. Explore 90,000 square feet of retail space at Malibu Country Mart.
Browse homeware shops, beauty, jewelry, and clothing stores. Popular retailers include Vince, Ted Baker and Paige.
3. There's also a wide choice of restaurants at the Malibu Country Mart.
Examples include Malibu Mutts Grill, Taverna Tony (greek), and Tra di Noi (Italian). Tra di Noi has a lovely outdoor patio overlooking the courtyard.
4. Visit the cool Malibu Lumber Yard next door.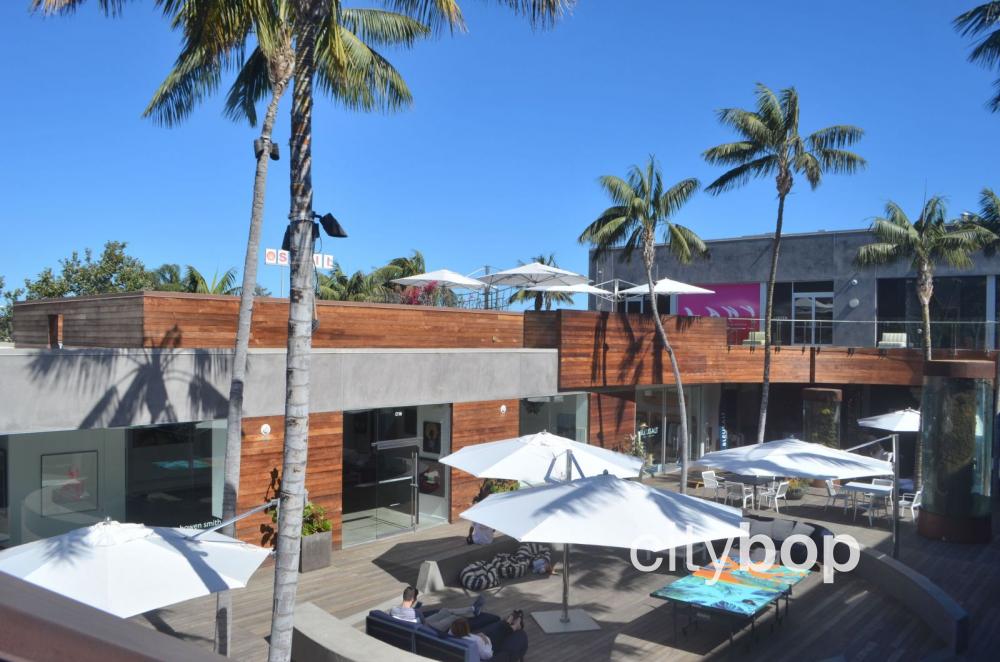 The Malibu Lumber Yard is a two-story, open air mall with an interior courtyard, adjacent to the Malibu Country Mart. It's easy to wander into the Malibu Lumber Yard without realizing you're in a different complex from the Malibu Country Mart. The Lumber Yard's design is sleek and modernist with a mix of wood paneling and concrete.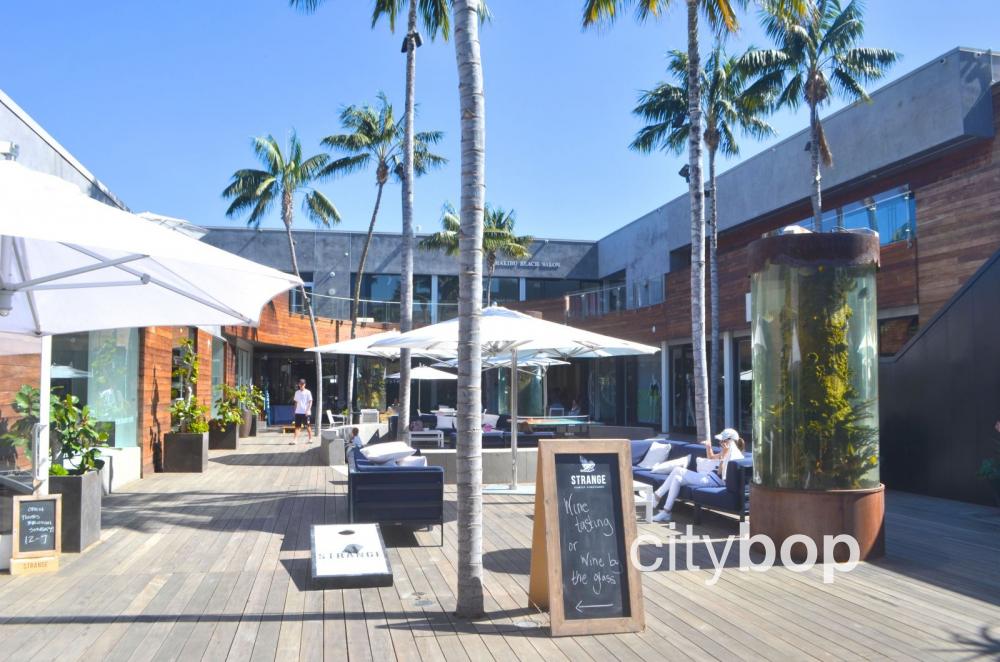 The courtyard is the height of cool with three vertical, 8-foot aquariums, hardwood decking, stylish sofas, palm trees and Instagram worthy shops. Visit Intermix or Cynthia Rowley (women's boutiques). Check out the precious rocks at Sorenity Rocks, do a wine tasting at trendy Strange Family Vineyards, or visit the Habana Cafe cuban restaurant owned by supermodel Cindy Crawford's husband, Rande Gerber.
5. Find fun things to do near Malibu Country Mart.
Malibu Pier is great for lunch, with both a restaurant and cafe.
The outdoor patio on the pier has breathtaking views.
Surfrider Beach is north of Malibu Pier, and has a surf break once popular with 1950s surfing legends.
Historic Adamson House is open for tours, built by the Rindge family who once owned most of Malibu.
Malibu Bluffs Park is a 10-acre park with incredible views of the coastline.
Learn about other things to do near Malibu Country Mart.
Visit nearby attractions like the Getty Villa, Malibu Pier, and Lake Shrine.
Know before you go
Malibu Country Mart Address: 3835 Cross Creek Road, Malibu, CA 90265.
Parking: free.
More Restaurants & Shopping in Los Angeles