The TCL Chinese Theater is a Hollywood landmark with 4 million visitors each year. This vintage movie palace is open for IMAX movies and tours.
Previously known as Grauman's Chinese Theater, the TCL Chinese Theater is on the Walk of Fame, at 6925 Hollywood Boulevard.
You probably recognize it as the most popular location for Hollywood movie premieres. It also hosted three Academy Awards during the Golden Years of Hollywood in 1944, 1945 and 1946.
Check movie times at the IMAX theater, or book a tour.
10 best things to do at TCL Chinese Theater
1. Watch a movie at the TCL Chinese Theater, home to the largest IMAX theater in the world. The sound and picture quality here is so superb that celebrities often buy tickets for movies. Check times. ​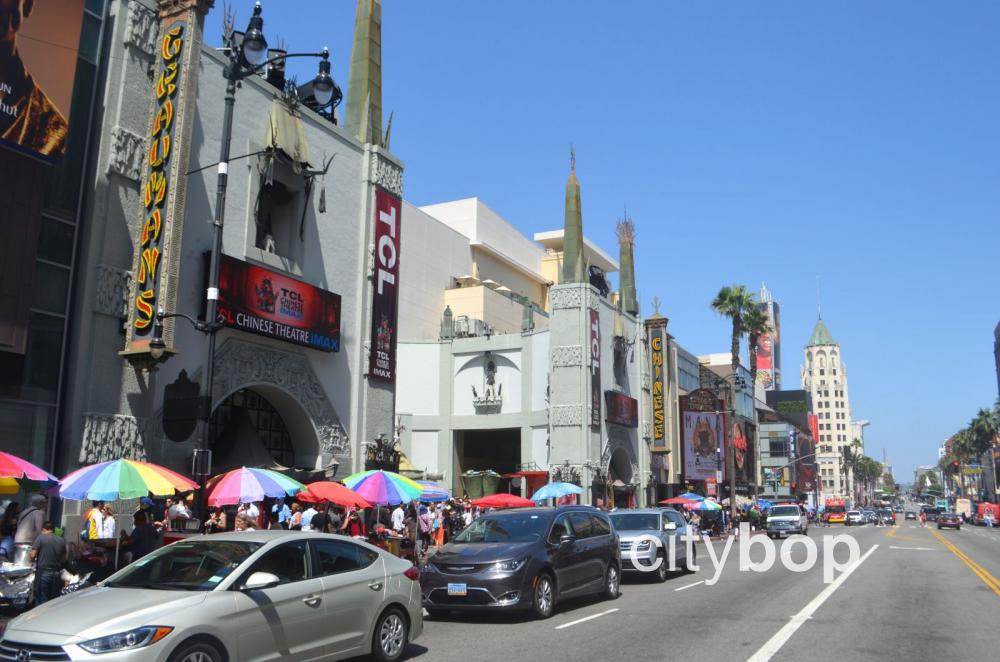 2. See over 300 celebrity autographs, handprints and footprints at The Forecourt of the Stars at TCL Chinese Theater.
3. Press your hand up against a famous celebrity handprint, including Marilyn Monroe, Tom Hanks, Tom Cruise, Michael Jackson, and Jennifer Aniston. Here's a complete list of stars.
4. Book a tour of the magnificent TCL Chinese Theater. The tour takes you inside the sumptuous interior of this movie palace resplendent with red decor and marble columns. Step inside the stunning lobby with hand painted Chinese murals, and see costumes on display from stars who had premieres at the theater. The hand-carved ceiling on the auditorium is stunning, with a lavish starburst frieze.
5. Explore the women's dressing room where Marilyn Monroe and Jane Russell stood before their movie premiere in 1953. Pose like a movie star in-front of the wrap-around wall of 14 mirrors, then check out the iron grate which concealed a tunnel that ran all the way to the Roosevelt Roosevelt Hotel.
6. See Marilyn Monroe's gold dress from Gentleman Prefer Blondes (1953), in addition to Judy Garland's dress from the The Wizard of Oz (1939), and Arnold Schwarzenegger's costume from Terminator 2: Judgment Day (1991).
7. Admire the exquisite, beaded gown that Grace Kelly wore at the premiere of To Catch a Thief (1955).
8. Visit the TCL Chinese Theater forecourt, with a striking 90-foot high pagoda and copper turret.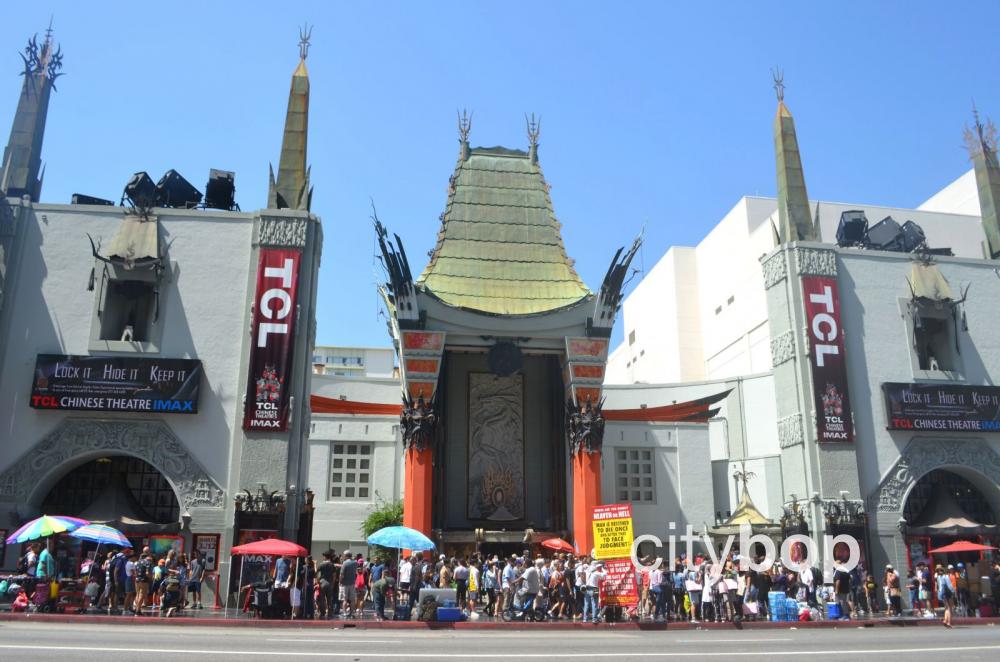 9. Take a photo beside the 15th century heaven dogs standing guard at the two giant red columns, at the entrance. Many original items were imported from China including these dogs.
10. Learn the fascinating history of the TCL Chinese Theater. This stunning movie theater opened on May 18, 1927 during an era of lavish movie palaces. It was constructed by a group of investors led by Sid Grauman. He had previously opened the Million Dollar Theater in downtown LA in 1918, and the Egyptian Theater in Hollywood in 1922. Both are still standing!
Opening night at Graumans Chinese Theater was one of the hottest tickets in town, and featured Cecil B. DeMille's The King of Kings. It's since been a popular location for big movie premieres like The Wizard of Oz (1939), Breakfast at Tiffanys (1961) and Star Wars (1977).
Graumans Theater has undergone two name changes. In 1973 it was purchased by Ted Mann and named Mann's Chinese Theater. After Mann declared bankruptcy in 2001 it reverted back to Graumans Theater.
In 2013 a Chinese electronics company purchased the naming rights for the theater, and it's now known as TCL Chinese Theater. It was also converted to a state of the art IMAX Theater and is the biggest IMAX theater in the world.
Things to do near the TCL Chinese Theater
Stroll along the 1.3 mile Hollywood Walk of Fame.
Tour other vintage theaters along Hollywood Boulevard. Book the

El Capitan Theater

tour

or Egyptian Theater

tour

.

Eat or shop at the Hollywood Highland Center

also home to the Dolby Theater.
Book a Dolby Theater tour where the annual Academy Awards are held.
Cross the road to attend a recording of Jimmy Kimmel Live at the El Capitan Theater. Book free tickets.
Take your kids to a Disney movie at the

El Capitan Theater. Check

movie times.
See an independent movie at The Egyptian Theater. Check movie times.

Explore novelty museums along Hollywood Boulevard:
Madame Tussauds Wax Museum

Museum of Illusions

Ripley's Believe it or Not

The Hollywood Museum

Hollywood Max Museum

Guinness World Records Museum

Ripley's Believe it or Not

​

​
Know before you go
More Entertainment Venues in Los Angeles